ECOTOURISM AND ADVENTURE IN MEXICO
México » Ecotourism and Adventure
ECOTOURISM AND ADVENTURE IN MEXICO
Mexico has a great variety of flora and fauna, as well as a large number of refuges for extraordinary species. Our coasts are chosen by the gray whale to reproduce, our deserts and forests are great natural sanctuaries, we have the second largest reef in the world, 39% of marine mammals live in our seas and also, throughout Mexico there are more than 176 protected natural areas, 5 of them considered by UNESCO as Natural Heritage of Humanity. Just for this and much more, we believe that Mexico is a Paradise for Ecotourism.
With almost two million km2, our country is one of the 10 most biodiverse on the planet, which places it in a privileged site for ecotourism, because in addition to native species it also has those that migrate annually, such as Monarch butterflies, turtles marine, gray whales, ducks, pelicans, eagles and songbirds. Likewise, it offers excellent facilities to carry out actions and enjoy ecosystems as varied as forests, jungles, deserts, mountains, coasts, beaches, reefs, islands, rivers and lakes, lagoons, waterfalls, archaeological zones, caves and many more environments.
Today we know that ecotourism facilitates the sustainable use of natural resources and assumes the responsibility of conserving the natural world, where man can be in contact with the environment: an ideal option to explore every corner of the country. This way of traveling allows you to admire majestic mountainous or desert landscapes, listen to the sound of the wind, the flow of water and the singing of strange birds.
More and more travelers are choosing a vacation that allows them to connect with nature, enjoy the landscapes, the weather and adventure. This, away from the conventional tourism that characterizes some places and especially certain seasons of the year.
That is why ecotourism, more than a trend, is a new way to explore the destinations that are in our country discovering unique and memorable activities that you will enjoy as a traveler, while you can respect and take care of the environment.

Featured ECOTOURISM and ADVENTURE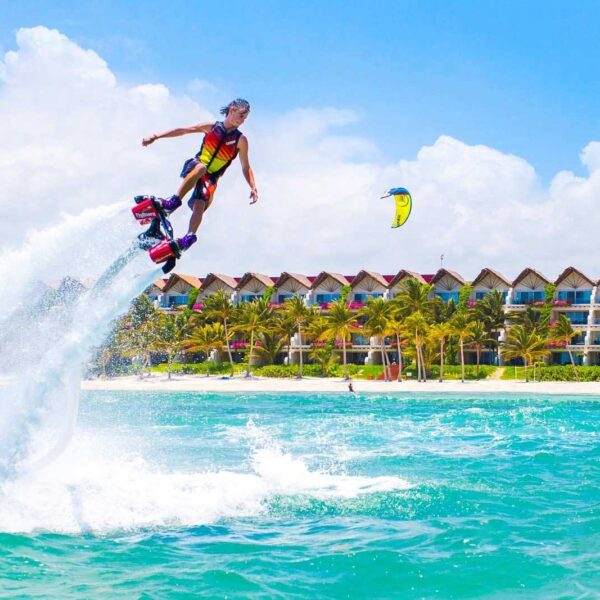 Quintana Roo
The perfect climate and best weather for Water Sports can be found in the Riviera Maya! Enjoying a day under the bright sun, might be something you find hard to stop doing on your relaxed vacations, just the idea of leaving the comfort of the white sand beaches, but when you do you're rewarded with clear waters for great visibility and year-round warm water, you won't resist the idea of practicing great water sports. We offer a great variety of water activities for you to choose from, sports like jet skiing and wave runners, parasailing, snorkeling tours, scuba diving trips, swimming with dolphins and deep sea fishing trips that will get you out on the water and let you be active!… Read More
Read More »

Ecotourism and Adventure in MEXICO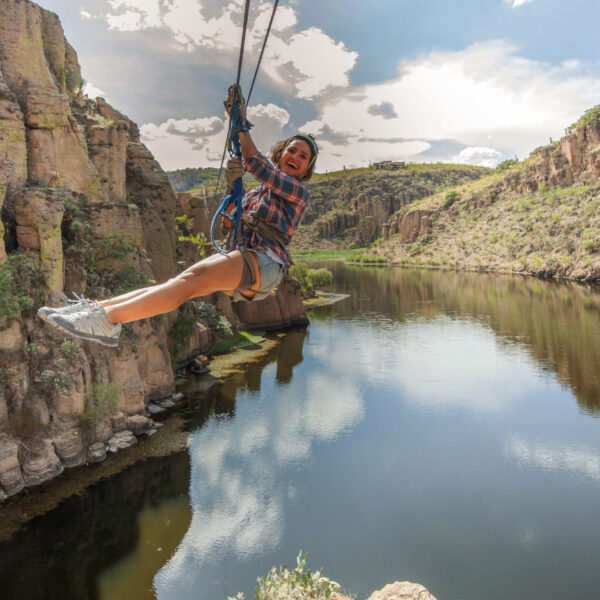 Aguascalientes
Ecotourism in Aguascalientes is lived in semi-desert landscapes, dams and trails surrounded by nature and cave paintings. Living ecotourism in Aguascalientes, you will love the beauty of its natural settings and the experiences that you can live here. The state is made up of vast semi-desert landscapes, with oases surrounded by water and fun ecotourism activities. In Aguascalientes there are several spaces close to the city where you can spend a weekend away from the hustle and bustle, in a much calmer and quieter environment, as well as of course getting a little active and exercising a little.… Read More
Read More »
Campeche
Ecotourism in Campeche is lived between majestic jungles and mangroves, fill your vacations with unforgettable adventures! If you are looking to reconnect with nature and live it to the fullest, you will love ecotourism in Campeche. Get ready to go through jungles surrounded by tropical jungle and Mayan culture, mangroves and petenes surrounded by rich wildlife.… Read More
Read More »
CDMX
Ecotourism is one of the main economic activities in Mexico and the world, this is because every day more people move from their place of residence to other destinations with different objectives. For this reason and for the sector to meet the needs of each type of visitor, tourism has chosen to differentiate itself taking into account what motivates people to travel. On this occasion we will focus on ecotourism and yes, although many do not imagine that within this great city there is space for areas destined for this activity in Mexico City there is an offer for travelers who seek to coexist with the environment. Ecotourism takes place in natural areas and its purpose is the appreciation and knowledge of nature.… Read More
Read More »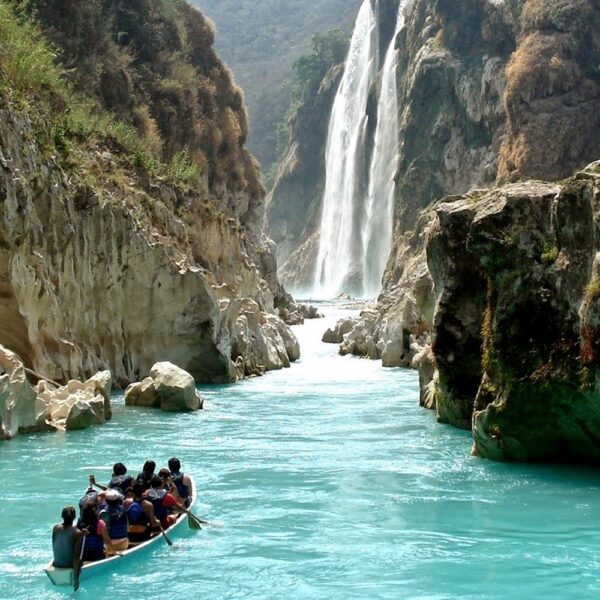 Chiapas
Ecotourism in Chiapas is currently one of the most popular tourist trends in the state, with activities that try not to alter nature, thus preserving the ecosystem, flora and fauna, while encouraging sustainable development processes in indigenous communities that remain in the region. Responsibly enjoy a vacation in Chiapas and discover the hidden secrets of the state such as impressive natural sanctuaries and indigenous communities in the heart of the jungle where ancestral traditions still try to survive.… Read More
Read More »
Nayarit
Ecotourism in Nayarit is consolidated as an option to the "sun and beach" product. The destination offers new market niches such as Alternative Tourism for those visitors who seek to enjoy nature safely and reliably. In the region there are a wide variety of companies dedicated to Adventure Tourism, Ecotourism and Rural Tourism, which offer countless tours with outdoor activities such as hiking, canyoning, rappelling, and even gastronomic experiences of typical regional cuisine, thus enriching the tourist offer of the destination.… Read More
Read More »
Oaxaca
Oaxaca, located in the southeast of Mexico, is an example of a singular miscegenation that even in the midst of modernity never forgets its origins. In its varied geography, it brings together not only a vast biodiversity, considered among the largest in the world, but also insurmountable cultural and ethnic riches, and the most different and beautiful natural settings. An ideal space for Alternative Tourism, Oaxaca offers activities such as walking, mountain biking, rappelling, climbing, zip-lining, horseback riding, observation of flora and fauna and more, in close contact with nature. The visitor can also witness the various aspects of local life, savor the gastronomy and enjoy the warmth of its people, as well as an offer of accommodation in hotels, ecotourism cabins, local houses or excellent camping areas.… Read More
Read More »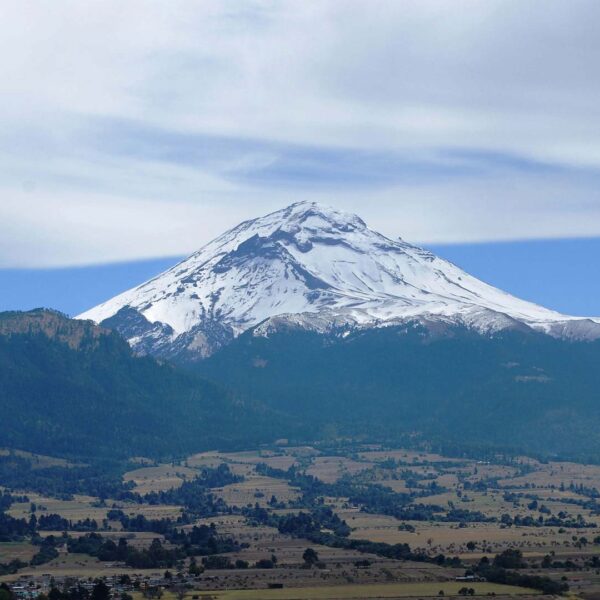 Puebla
Due to the natural richness of the state, there are a wide selection of activities for people who love nature, such as mountain climbing, photography, horseback riding, hiking, fishing, rafting (through rapids) speleology, hang gliding (delta and paraglide) cycling, camping and rappel among others.… Read More
Read More »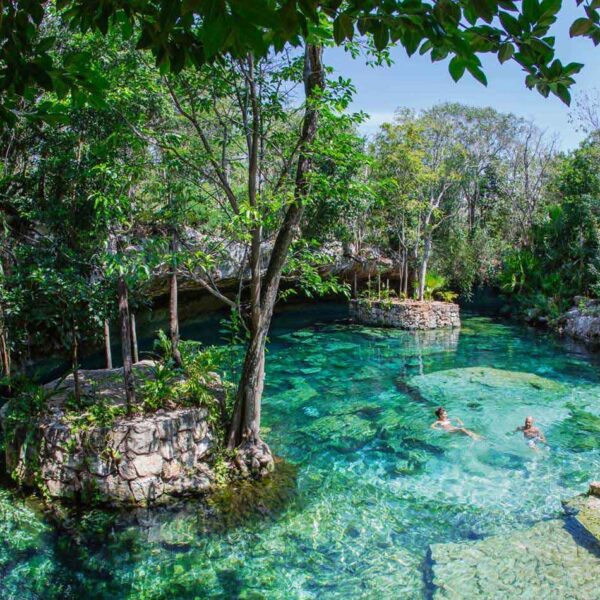 Quintana Roo
In Quintana Roo there are wonderful natural attractions such as the majestic mangroves, the exuberant jungle, the coral reefs, the mystical cenotes and the mysterious underwater caverns. In Cancun and some other destinations in the Mexican Caribbean, it is also possible to admire, live and learn about the conservation of different species of animals, as well as marvel at the diversity of flora characteristic of the area.… Read More
Read More »
Zacatecas
Zacatecas offers a great variety of natural wonders, starting with its sky, famous for being clear most of the time. The land here is a deep red, because of the iron minerals, and the sky is an endless blue. This fertile land is good for agriculture and livestock as well and its wonderful rock formations, canyons, mines and other natural beauties offer a wide variety of options for the whole family.… Read More
Read More »

More Tourist Attractions in MEXICO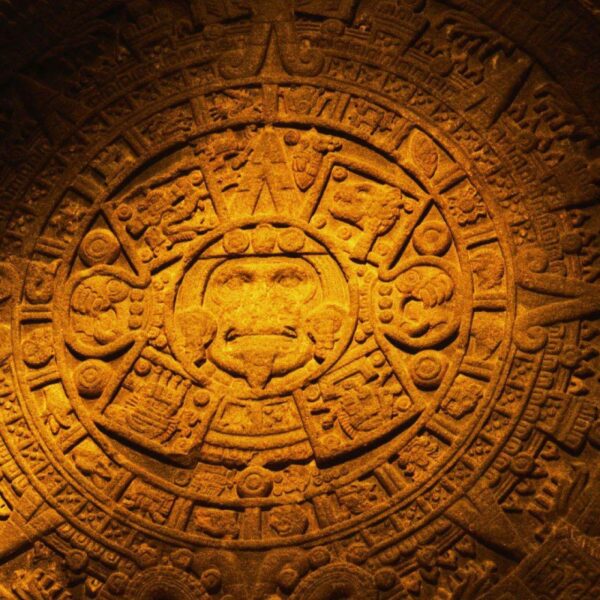 Mexico has an incredible diversity of landscapes, where the beauty of its beaches, internationally recognized, stands out. In its vast territory of coasts, there are beaches of unparalleled beauty, and colorful landscapes. A large network of first-class hotels and tourist services is available to visitors to these beaches. Mexico is also mystical places, dotted with archaeological testimonies inherited from its original inhabitants. Monuments made by the Mayas, Aztecs and Toltecs are located in magical landscapes, like lighthouses in an ocean of natural beauty. They offer visitors buildings that tell their history, and museums that collect their cultural heritage. And that keep alive ancestral traditions, in ceremonies and festivals, where you can enjoy cultural activities and entertainment.… Read More
Read More »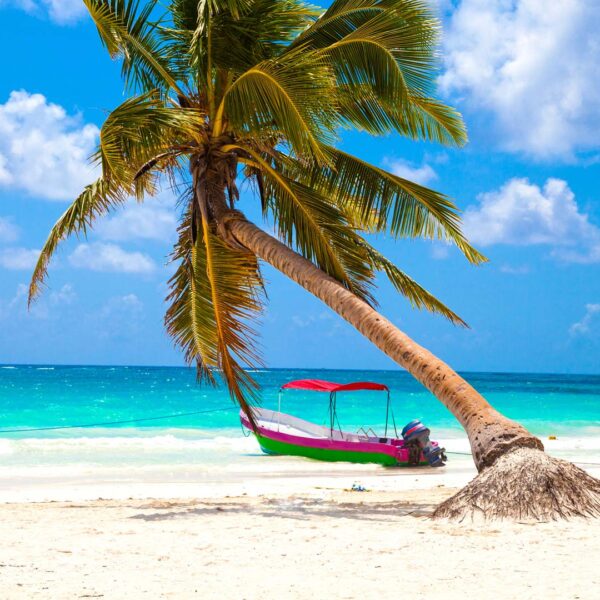 On the Beaches of Mexico you can immerse yourself in the intense blue ocean of the Pacific bays, sunbathe on the shore of the warm and transparent waves of the Caribbean Sea in Quintana Roo or even rest on the beautiful coasts of the Gulf of Mexico. Mexican beaches hide wonderful secrets for the traveler. By visiting them, in addition to enjoying the excellent climate and water activities, you can discover splendid archaeological sites and interesting colonial cities without traveling long distances.… Read More
Read More »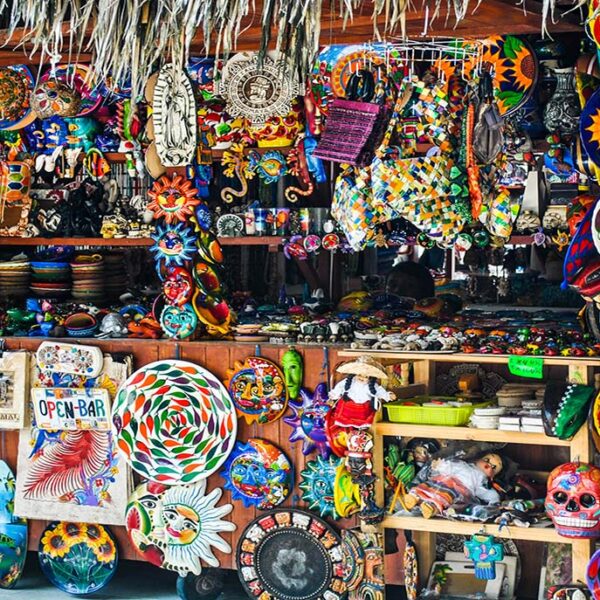 It is practically impossible to make a meticulous, and above all, accurate selection of the places to visit in Mexico. Each place that our country houses is unique and beautiful in its own way. Mexico, with its nearly 2 million km², has a large number of scenarios to offer, as well as endless activities to do. Do not lose your way and enter the places to visit in Mexico. In Mexico, apart from the beaches and its famous archaeological sites, there are many other really interesting sites and activities that you should know. In the surroundings of the main cities you will find places full of culture and tradition, where you can spend relaxing, interesting and fun vacations. On your trip through Mexico you cannot stop obtaining souvenirs, the crafts that are made here are of the highest quality and recognized worldwide. A shopping tour cannot be missed.… Read More
Read More »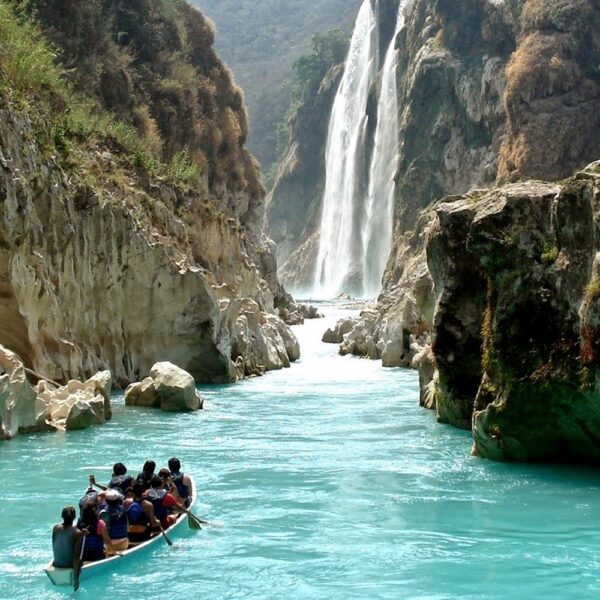 Mexico is one of the best countries for Ecotourism as it has a great variety of flora and fauna, as well as a large number of refuges for extraordinary species. You can enjoy recreational activities of appreciation and knowledge of nature through contact with it, such as: stargazing, observation of natural attractions, wildlife and bird watching. Throughout México there are more than 176 protected natural areas, 5 of them considered by UNESCO as Natural Heritage of Humanity. Just for this and much more, we believe that Mexico is a Paradise for Ecotourism.… Read More
Read More »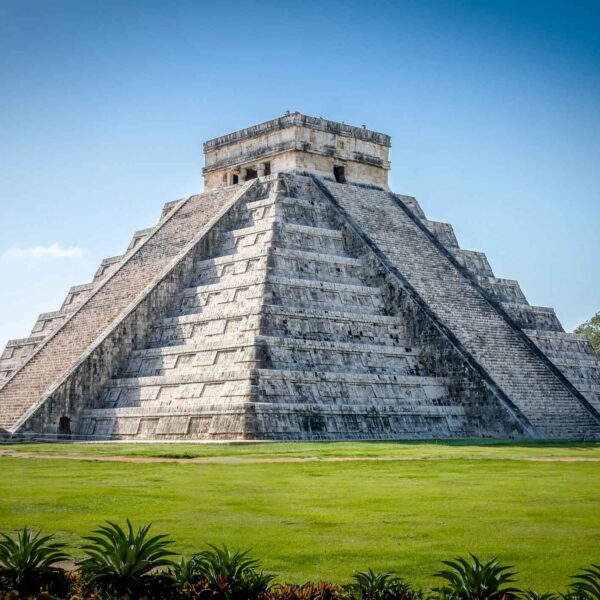 The Archaeological Zones are the cultural past of every Mexican. You will be amazed at the ambient, nature and the environment that surrounds them. Climbing to the top or being around it will take us back in time to admire every detail. México is a country of culture and traditions, many of which we have inherited from the pre-Hispanic inhabitants of this vast territory, although it is true that there were more settlements in the central and southern part of the country, it is also possible to find some archaeological remains in the north.
… Read More
Read More »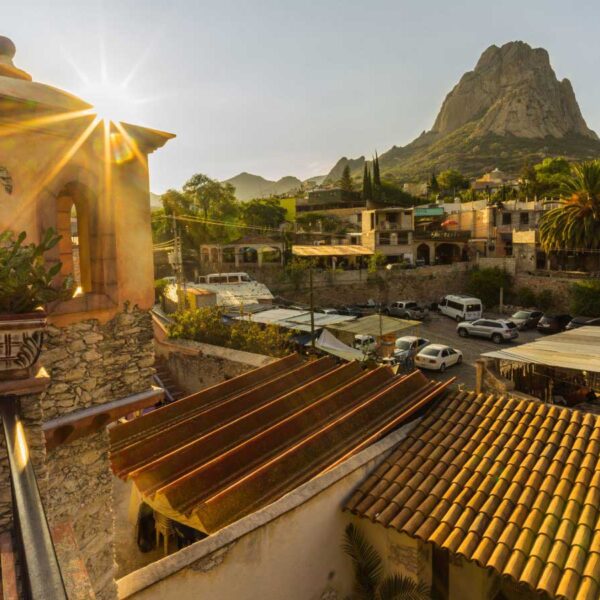 A Magical Town is a place with symbols and legends, towns with history that in many cases have been the scene of transcendent events for our country, they are places that show the national identity in each of its corners, with a magic that emanates from its attractions ; visiting them is an opportunity to discover the charm of Mexico. The Magical Towns Program contributes to revalue a set of populations in the country that have always been in the collective imagination of the nation and that represent fresh and varied alternatives for national and foreign visitors. A town that through time and in the face of modernity, has conserved, valued and defended its historical, cultural and natural heritage; and manifests it in various expressions through its tangible and intangible heritage. A Magical Town is a town that has unique, symbolic attributes, authentic stories, transcendent events, everyday life, which means a great opportunity for tourist use, taking into account the motivations and needs of travelers.… Read More
Read More »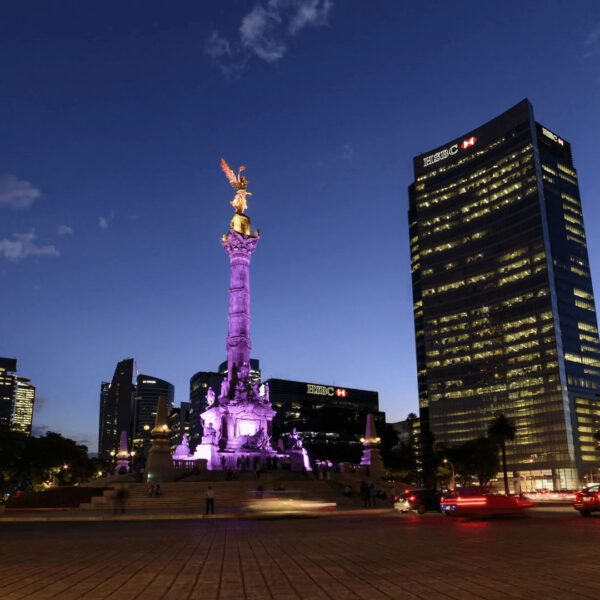 Folklore, gastronomy, literary culture, art and exhibitions, is what you will find in the capitals of the states of Mexico. To the north, colonial Mexico, Puebla, Guadalajara, Guanajuato, the Sonoran desert and the California peninsula. To the east Veracruz and the gulf. To the west Acapulco, Oaxaca and Tuxtla Gutiérrez. And to the south the Riviera Maya and the pyramids of Chichén-Itzá, Tulúm and Cobá in Yucatán, Palenque in Chiapas, the cenotes, and the Central American jungles.… Read More
Read More »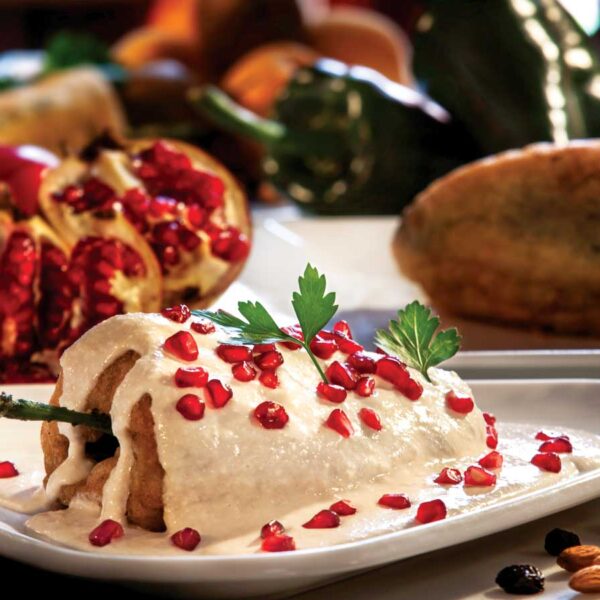 The Gastronomy of Mexico has a great diversity of typical dishes, which is why it was recognized by UNESCO as Intangible Heritage of Humanity. The basic and representative ingredients of Mexican dishes are: corn, coriander, chili, beans, piloncillo, nopal and tomato. Mexican cuisine is also characterized by its sauces, which serve as an accompaniment to traditional dishes, prepared based on spices.… Read More
Read More »


Flights & Hotels in MEXICO