Mexico » Animal Rescue in Mexico
At visit-mexico.mx, we understand the importance of animal welfare and are committed to supporting organizations that share our values. We believe that promoting animal welfare is not only a moral obligation but also crucial for the long-term survival of many species. By supporting these organizations, we hope to inspire others to join the cause and make a positive impact on the lives of animals in Mexico. We invite you to learn more about them and consider supporting in any way you can. Every small act of kindness can make a significant difference in the world of animals.

120+ Mexico Dog Rescues in 32 States: Adopt, Foster, Donate, Volunteer
Over 120 dog rescues and shelters have been compiled from each of the 32 states of Mexico, arranged alphabetically, and the list will continue to be updated as new rescues are discovered. The rescues on this list are in need of volunteers, donations, foster parents, flight angels, and adoption services. If you're looking to help, there are plenty of options to choose from. Mexican dogs are known to be some of the sweetest in the world, and whether you live in the country or are planning a visit, there are many ways to help give these dogs a new lease on life. The list is organized alphabetically by state for easy reference, and more detailed information about each rescue can be found on their website.

Burrolandia
(Donkeyland), is a unique theme park that serves as a sanctuary for donkeys. Located in
Otumba, Estado de Mexico
, this is the only donkey reserve in Mexico and America. Visitors can interact with the friendly animals and even sponsor a donkey. The park is ideal for families who want to learn more about these animals and their importance to the ecosystem.
Burrolandia
was founded in 2006 by Germán Gómez Sauza as a non-profit animal protection society. The sanctuary has become a popular destination for tourists and locals alike.
The Mexican donkey is facing serious threats to its existence, with no concerted effort to preserve the species. Burrolandia is doing its part to conserve and care for these animals. The sanctuary's mission is to promote the protection and conservation of the Mexican donkey by creating awareness of its importance to Mexican culture and history. The park offers guided tours, educational programs, and workshops on donkey care, encouraging visitors to take an active role in conservation efforts.

Tourist Attractions in MEXICO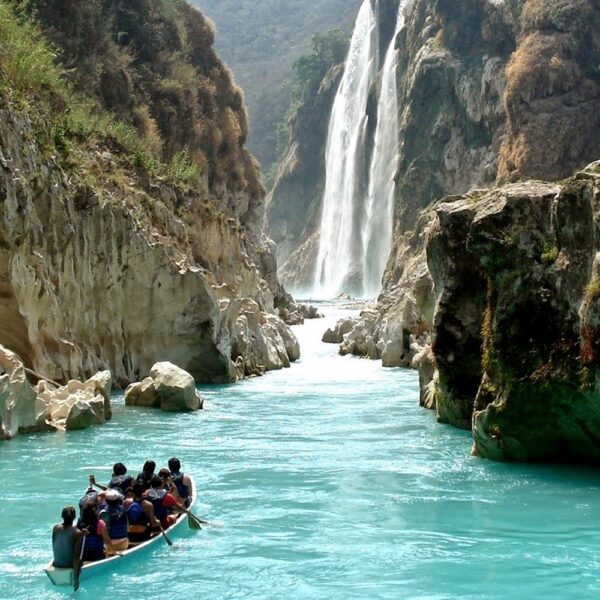 Mexico is one of the best countries for Ecotourism as it has a great variety of flora and fauna, as well as a large number of refuges for extraordinary species. You can enjoy recreational activities of appreciation and knowledge of nature through contact with it, such as: stargazing, observation of natural attractions, wildlife and bird watching. Throughout México there are more than 176 protected natural areas, 5 of them considered by UNESCO as Natural Heritage of Humanity. Just for this and much more, we believe that Mexico is a Paradise for Ecotourism.… Read More
Read More »