ECOTOURISM AND ADVENTURE IN AGUASCALIENTES
Ecotourism in AGUASCALIENTES
Ecotourism in Aguascalientes is lived in semi-desert landscapes, dams and trails surrounded by nature and cave paintings. Living ecotourism in Aguascalientes, you will love the beauty of its natural settings and the experiences that you can live here. The state is made up of vast semi-desert landscapes, with oases surrounded by water and fun ecotourism activities.
In Aguascalientes there are several spaces close to the city where you can spend a weekend away from the hustle and bustle, in a much calmer and quieter environment, as well as of course getting a little active and exercising a little.

Ecotourism and Adventure in AGUASCALIENTES
Sierra Fría Aguascalientes
It is a natural space located on the scenic road La Congoja – El Temazcal, it was declared a Protected Natural Area in 1994, this large expanse of forest is home to a wide variety of flora species such as pines, oaks, strawberry trees, ash trees; Inside this live deer, foxes, hawks, eagles, to mention just a few. It is ideal for outdoor activities.
There are many camps and cabins here where excursions are organized. You can ride a horse, camp or observe the great diversity of flora and fauna that it contains. Includes cougars, hawks, warthogs, and bobcats. There are interpretive trails, hiking/mountain biking trails, and fishing. Another activity is hunting in hunting ranches, which have a license for this activity. Some of these are: El Guaro, Torrecilla-La Coyotera, Peña Azul, J.R. Peradora, Antitrialgo Pools.
Boca de Túnel Adventure Park
For lovers of ecotourism and the adventure that it entails, you should not miss this park that, between its rock formations and the enormous lagoon, has 13 suspension bridges, the longest of which is 105 meters at a height of 15 meters. In addition, you will find activities such as zip-lining, via ferrata, horseback riding or a ride on the 11-kilometer bike path. This park is located 15 km from the main tourist places of San José de Gracia.
It is an excellent option if you are an adrenaline lover and you are a practitioner of ecotourism and extreme sports; this place is for you. Also if you like to camp you can do it here, next to the Porterillos dam and enjoy an incredible 3 km tunnel. You simply cannot miss the experience of going down to this place where you will enjoy the flora and fauna of the state.
It also has everything you need to spend incredible days, such as lodging service in ecological cabins with all services, areas for camping and eating, it is also possible to row through the Potrerillos Dam and fly on exciting zip lines. The curtain of the dam is widely used to practice the rappelling technique, while the Juan Caporal ravine has walls of more than one hundred meters to climb.
Huijolotes Canyon
Known as such by the locals, it is a rock formation that offers ideal walls for climbing or rappelling; It is also possible to carry out picnics and enjoy beautiful landscapes. This place gives you the opportunity to cook various dishes in a unique stone oven, unique in the area.
Los Cuartos Ecological Center
This is the first center for environmental education and culture in the state. It belongs to the Miguel Ángel Barberena Vega A.C. Foundation. It is housed inside a 16th century hacienda, this site fulfills a double function, since it is a space dedicated to the realization of social and business events; as well as a place that offers guided tours, workshops, training and camps.
The Water Routes – Ecotourism by Bike
In search of promoting sustainable cultural initiatives for the development of communities, within the global ResiliArt movement of UNESCO, the Cultural Institute of Aguascalientes created The Water Routes (Las Rutas del Agua) program, which begins with the Ecotourism by Bike project.
These are cycling routes that depart every Saturday and Sunday from the Insurgency Museum or the Ex-Hacienda de Peñuelas where attendees can recognize and appreciate the living memory and the historical, architectural, natural, gastronomic and artisan process values. , which are part of the cultural heritage of Aguascalientes. Some of the towns that comprise this route are:

The Water Routes – Ecotourism by Bike

San Blas Dam

Plutarco Elías Calles Dam

El Distrito de Riego

Barranca del Túnel Potrerillo

Cerro de la Ardilla

Mesa de Montoro

Zona de Tobas

Sierra del Laurel

Cerro de En Medio y Santiago

El Tepozán

Hacienda Garabato

During the tours, in which families can participate, stops will be made to enjoy the cultural, rural and natural landscape, the explanation of the sites and a photography workshop; Likewise, a typical gastronomic tasting of the place will be offered, also prepared by members of each of the communities.
Tepezalá
Tepezalá Aguascalientes, is one of the 11 municipalities of Aguascalientes, its name means place between hills, it is located in the mountainous area and is considered a magical town. This site is famous for the production of honey and mead extracted from the maguey; Formerly it was dedicated to mining, an activity that has left a great historical legacy. Being here you can visit the city center, the Mesillas dam, the Rancho El Camiral to name a few.
El Sabinal Ecological Park
It is a national park almost 100 years old where you can have a pleasant picnic. It is surrounded by juniper trees that are more than 3,000 years old, it has special trails, a camping area, a playground, a restaurant, palapas with grills, a swimming pool, a children's pool, and a train that runs through the entire area.
El Tepozán

El Tepozán, in Calvillo, a beautiful place where you can admire cave paintings, which are anthropomorphic figures of different colors, with overlays corresponding to different eras, in addition to enjoying walks admiring impressive rocks. You can practice various activities such as mountain biking, 4×4 jeep rides, motorcycles, rappelling, hiking.
At the dam it is possible to do recreational fishing and enjoy boat rides. Its spring of blue water, which flows between the stones is called Ojo de Agua, it is a place of natural beauty that is accompanied by a varied wild vegetation, ideal for nature lovers. The impressive waterfall can be seen during the rainy season, which flows into a river that also offers incomparable landscapes.
El Ocote
Nestled between rocks and bushes is: El Ocote Dam; main ancestral site that protects cave paintings of ancient tribes that inhabited the place. Here, you will find the ideal place to live ecotourism in Aguascalientes surrounded by a spectacular view.
It is located on Highway 70 that leads to the town of Calvillo, where the cultural richness of the archaeological site is combined, which is possibly a sample of the first settlements that occurred in the region.
Within the area you can also practice sports such as hiking or mountaineering, rappelling, cycling, hiking and you will even go horseback riding, fish in the Tolimique dam, and find places to camp. In the area near the dam there are also several kiosks with grills and tables for rent. Ideal for adventure tourism such as rappelling, climbing or mountain biking or simply camping and stargazing.
It is even possible to visit the Magical Town of Calvillo, an important place for the gastronomy of Aguascalientes for its guava production, where you will taste exquisite dishes and desserts derived from this fruit.
Balneario Valladolid
Better known as Valladolid Water Park, here you can enjoy a pleasant moment in the company of your family, friends or partner. This site has thermal water pools, slides, a transparent aquatube and water games for children. It also offers restaurant service, extensive green areas and grills for a picnic; as well as a children's play area, basketball courts, zip line and an artificial lake.
Ciénega Calvillo
It is an exuberant place full of vegetation, mainly oaks, oaks and pines; fauna, waterfalls, excellent for practicing ecotourism activities such as hiking.
Sierra del Laurel
It has an extension of 84 thousand hectares and is an extension of the Sierra Fría, in this site you will find different species of flora and fauna, as well as forest areas. It is the ideal place to organize camping, hiking, walking, fishing or boat rides. If you are a fan of mountain biking you will find in this place the track called Los Adobes.
El Cerro del Muerto
El Cerro del Muerto (Hill of the Dead), is a mountain that is part of the Sierra de Laurel in Aguascalientes, from this place it is possible to observe beautiful landscapes at sunset, especially in the months of August to October. On the hill you will find an oak forest and a great variety of animal species.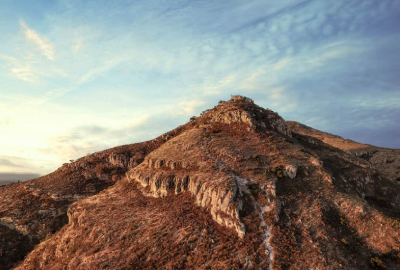 In 2008 it was declared a Natural Monument of the State of Aguascalientes and is currently an area used for hiking, picnics or climbing. This colossal formation has become one of the maximum symbols of Aguascalientes. It is located a few kilometers from the capital and has a height of 1440 meters above sea level.
According to legend, the Cerro received that name as a tribute or reminder to a Chichimeca priest who disappeared without a trace. According to the story, he took a bath in the thermal water pools and since then no one has seen him again, before the disappearance of this priest in those lands, they declared war on the Chalcas.
It is said that under the Cerro del Muerto there are tunnels that lead to an enormous treasure, but those who have tried have not returned, they have died or gone mad. Named for the illusion that several hills form of a man lying down, it is entered through El Picacho or the feet of the dead, a hill with a magnificent view of the valley.
At the foot of the hill is La Muela, a 20-meter-high monolith where you can climb and rappel. One of its greatest attractions occurs from the city of Aguascalientes, since at sunset and looking towards the Cerro del Muerto incredible sunsets are seen.
Túnel de Potrerillo
Within this site you will find a series of ravines that allow different adventure activities such as climbing, rappelling or mountain biking. This place is nice for family meals, camping, hiking, horseback riding or boat rides; You can also find a circuit of hanging bridges and zip lines.
La Cueva Water Park
This place has an Olympic pool, diving pit, wading pool and slides; It also has a suspension bridge, zip lines, a basketball court and grassed soccer fields. La Cueva is located in Calvillo, on the road to Presa de los Serna, at kilometer 3, enjoy a day of relaxation and after swimming head to its restaurant or the aquabar, where incredible drinks and snacks await you. If you wish, you can use the camping area or rent one of its cabins, and then go on a horseback ride or pamper yourself in the temazcal or spa.
Malpaso Dam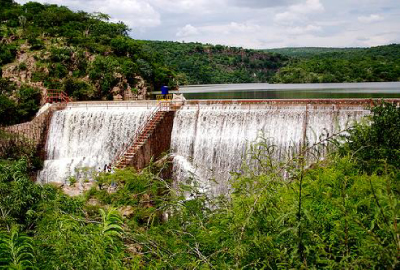 The Malpaso dam located in the municipality of Calvillo will be the perfect place to enjoy an incredible view and also get some exercise. It is located in the Sierra de Laurel, it is one of the most important attractions, you can do mountain biking, extreme sports or camping. In addition, this place has a great gastronomy based on fish and shellfish.
The Malpaso Dam is one of the favorite places for ecotourism in Aguascalientes, and if you love being near the water, you will love this place. Here you can paddle a kayak or enjoy boat rides and practice sport fishing. In the surroundings it is also possible to go horseback riding and camping.
Terrero de La Labor
This is a small town in Calvillo where you will find beautiful landscapes and rivers with clear and transparent waters. A large number of arrowheads, clay figures and other objects belonging to the ancient Chichimecs who inhabited the region have also been found on this site; also here you will find the fire agate.
Terrero del Refugio
Here you can live with people from the region and see their customs, as well as admire beautiful buildings and landscapes. The site in Calvillo is ideal for the practice of adventure tourism, since it has landscapes of exuberant vegetation, and if you are a camping and hiking practitioner you will enjoy it. In the place you can also go horseback riding and picnics.
Calvillo Water Park Mangrove
It is located on the Aguascalientes – Calvillo highway, at km 43. This park offers a fun environment for the whole family that has attractions for children and adults, enjoy a day full of emotion or on the weekend, you can rent a luxury bungalow with internal jacuzzi for up to 8 people. After swimming you can relax in the Aqua Bar, the green areas or prepare food in the grills, or if you prefer, order something from the snack bar or the lunch shop.

Map of Ecotourism and Adventure in AGUASCALIENTES

More Tourist Attractions in AGUASCALIENTES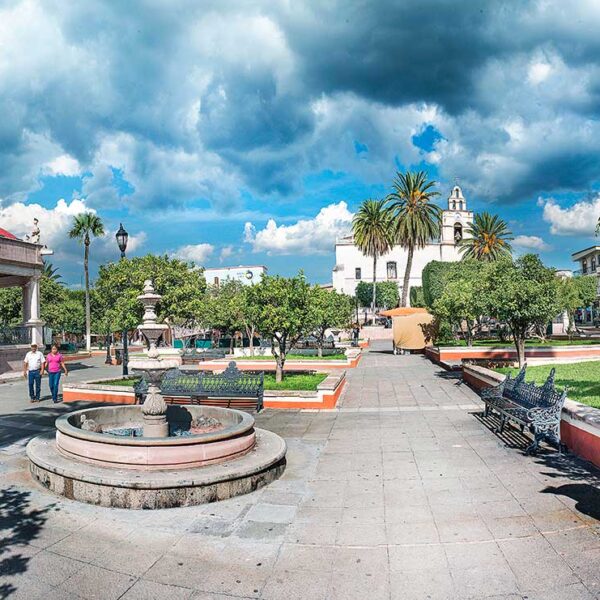 Magical Towns
Aguascalientes has three magical towns that are an excellent option to discover them at any time of the year, mainly on vacation. Calvillo, San José de Gracia and Real de Asientos are considered magic towns because they are places with symbolic attributes and transcendental events that marked their history, becoming alternatives for national and foreign tourists, and even for the people of Aguascalientes eager to know and live their history. In these three municipalities you can enjoy a vast gastronomy, festivals and traditions, as well as a great wealth of heritage, giving visitors the opportunity to live unique experiences.… Read More
Read More »

Flights & Hotels in AGUASCALIENTES

More Tourist Attractions in MEXICO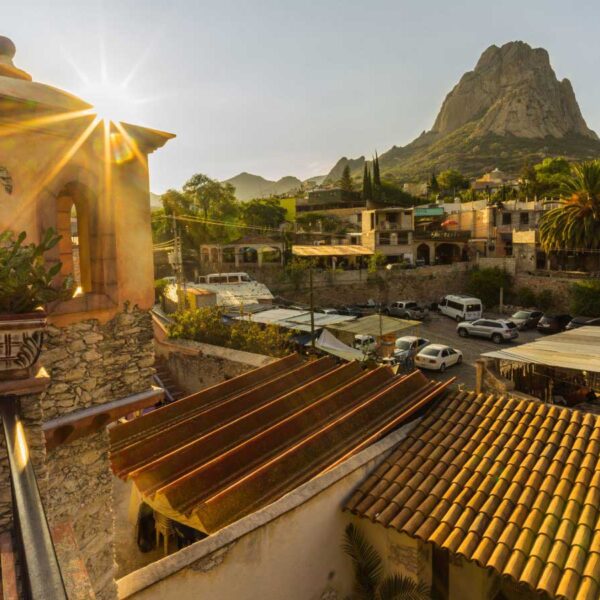 A Magical Town is a place with symbols and legends, towns with history that in many cases have been the scene of transcendent events for our country, they are places that show the national identity in each of its corners, with a magic that emanates from its attractions ; visiting them is an opportunity to discover the charm of Mexico. The Magical Towns Program contributes to revalue a set of populations in the country that have always been in the collective imagination of the nation and that represent fresh and varied alternatives for national and foreign visitors. A town that through time and in the face of modernity, has conserved, valued and defended its historical, cultural and natural heritage; and manifests it in various expressions through its tangible and intangible heritage. A Magical Town is a town that has unique, symbolic attributes, authentic stories, transcendent events, everyday life, which means a great opportunity for tourist use, taking into account the motivations and needs of travelers.… Read More
Read More »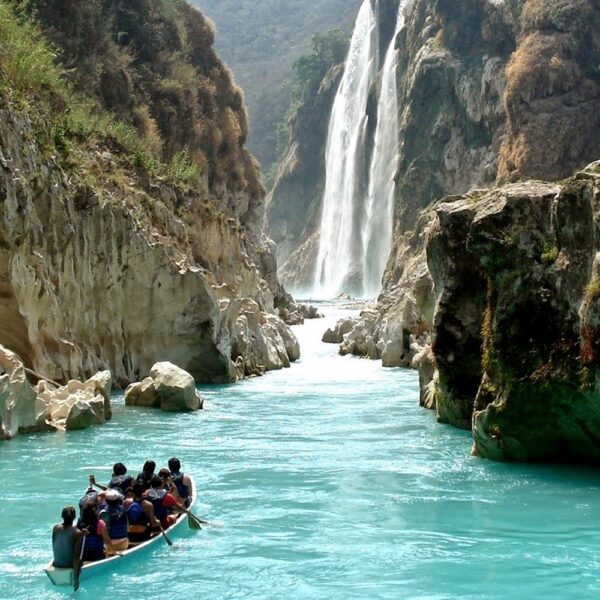 Mexico is one of the best countries for Ecotourism as it has a great variety of flora and fauna, as well as a large number of refuges for extraordinary species. You can enjoy recreational activities of appreciation and knowledge of nature through contact with it, such as: stargazing, observation of natural attractions, wildlife and bird watching. Throughout México there are more than 176 protected natural areas, 5 of them considered by UNESCO as Natural Heritage of Humanity. Just for this and much more, we believe that Mexico is a Paradise for Ecotourism.… Read More
Read More »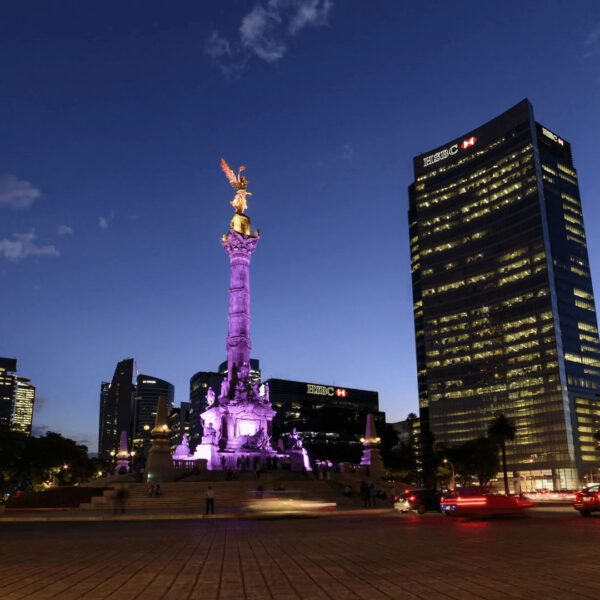 Folklore, gastronomy, literary culture, art and exhibitions, is what you will find in the capitals of the states of Mexico. To the north, colonial Mexico, Puebla, Guadalajara, Guanajuato, the Sonoran desert and the California peninsula. To the east Veracruz and the gulf. To the west Acapulco, Oaxaca and Tuxtla Gutiérrez. And to the south the Riviera Maya and the pyramids of Chichén-Itzá, Tulúm and Cobá in Yucatán, Palenque in Chiapas, the cenotes, and the Central American jungles.… Read More
Read More »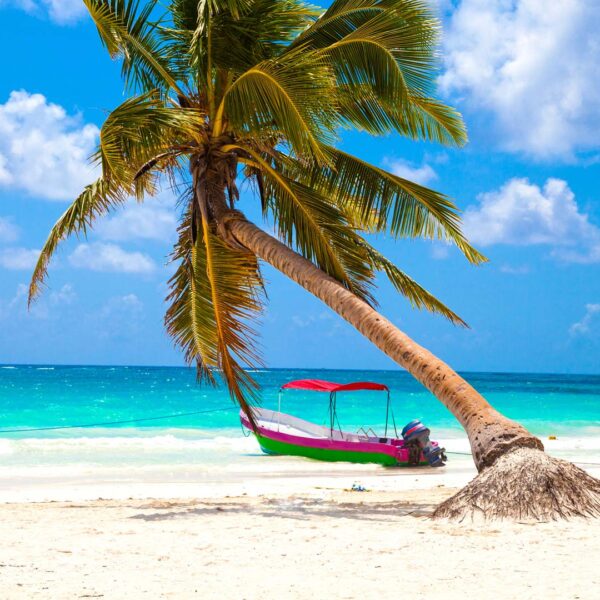 On the Beaches of Mexico you can immerse yourself in the intense blue ocean of the Pacific bays, sunbathe on the shore of the warm and transparent waves of the Caribbean Sea in Quintana Roo or even rest on the beautiful coasts of the Gulf of Mexico. Mexican beaches hide wonderful secrets for the traveler. By visiting them, in addition to enjoying the excellent climate and water activities, you can discover splendid archaeological sites and interesting colonial cities without traveling long distances.… Read More
Read More »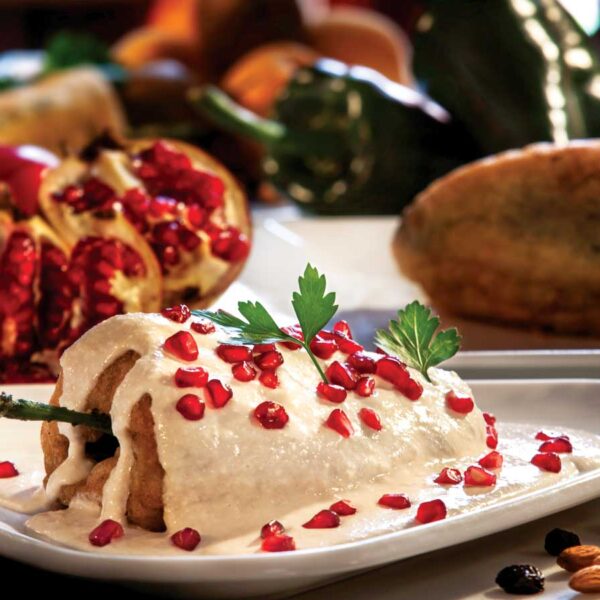 The Gastronomy of Mexico has a great diversity of typical dishes, which is why it was recognized by UNESCO as Intangible Heritage of Humanity. The basic and representative ingredients of Mexican dishes are: corn, coriander, chili, beans, piloncillo, nopal and tomato. Mexican cuisine is also characterized by its sauces, which serve as an accompaniment to traditional dishes, prepared based on spices.… Read More
Read More »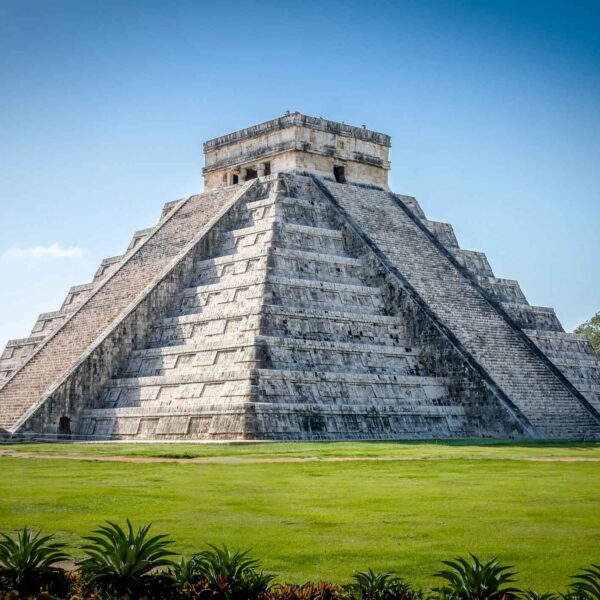 The Archaeological Zones are the cultural past of every Mexican. You will be amazed at the ambient, nature and the environment that surrounds them. Climbing to the top or being around it will take us back in time to admire every detail. México is a country of culture and traditions, many of which we have inherited from the pre-Hispanic inhabitants of this vast territory, although it is true that there were more settlements in the central and southern part of the country, it is also possible to find some archaeological remains in the north.
… Read More
Read More »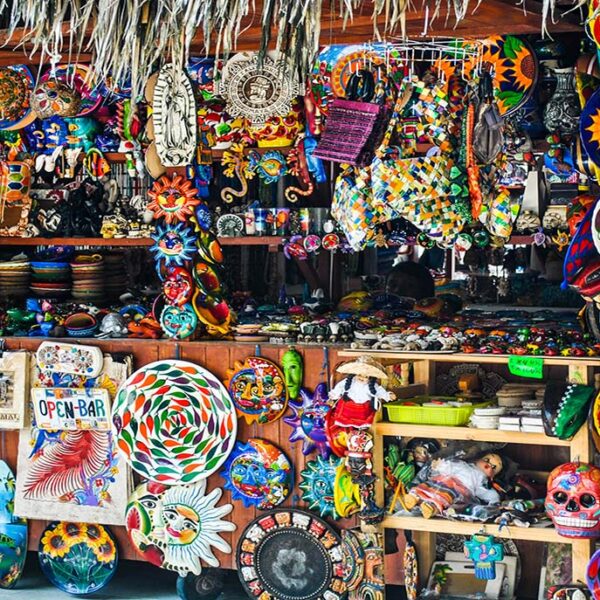 It is practically impossible to make a meticulous, and above all, accurate selection of the places to visit in Mexico. Each place that our country houses is unique and beautiful in its own way. Mexico, with its nearly 2 million km², has a large number of scenarios to offer, as well as endless activities to do. Do not lose your way and enter the places to visit in Mexico. In Mexico, apart from the beaches and its famous archaeological sites, there are many other really interesting sites and activities that you should know. In the surroundings of the main cities you will find places full of culture and tradition, where you can spend relaxing, interesting and fun vacations. On your trip through Mexico you cannot stop obtaining souvenirs, the crafts that are made here are of the highest quality and recognized worldwide. A shopping tour cannot be missed.… Read More
Read More »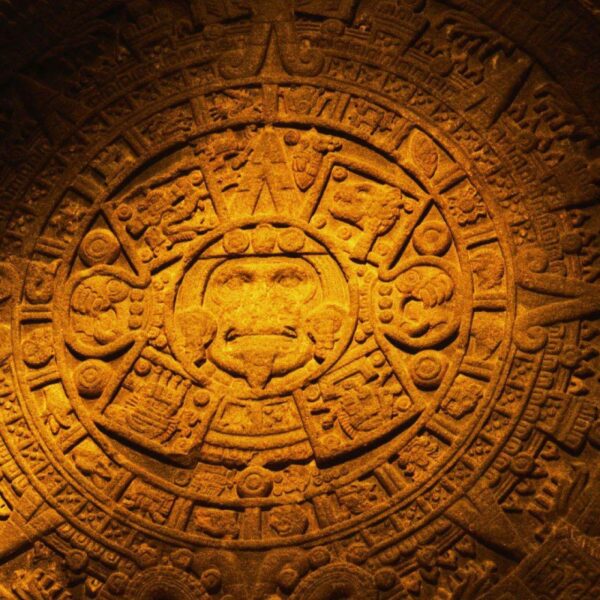 Mexico has an incredible diversity of landscapes, where the beauty of its beaches, internationally recognized, stands out. In its vast territory of coasts, there are beaches of unparalleled beauty, and colorful landscapes. A large network of first-class hotels and tourist services is available to visitors to these beaches. Mexico is also mystical places, dotted with archaeological testimonies inherited from its original inhabitants. Monuments made by the Mayas, Aztecs and Toltecs are located in magical landscapes, like lighthouses in an ocean of natural beauty. They offer visitors buildings that tell their history, and museums that collect their cultural heritage. And that keep alive ancestral traditions, in ceremonies and festivals, where you can enjoy cultural activities and entertainment.… Read More
Read More »