ECOTOURISM AND ADVENTURE IN CHIAPAS
Ecotourism, Nature and Adventure in CHIAPAS
Ecotourism in Chiapas is currently one of the most popular tourist trends in the state, with activities that try not to alter nature, thus preserving the ecosystem, flora and fauna, while encouraging sustainable development processes in indigenous communities that remain in the region. Responsibly enjoy a vacation in Chiapas and discover the hidden secrets of the state such as impressive natural sanctuaries and indigenous communities in the heart of the jungle where ancestral traditions still try to survive.

Map of Ecotourism in CHIAPAS

Playa Linda and Pozuelos Lagoon
A wide sandy beach ending in an estuary called Pozuelos Lagoon, where you can take a tour by boat or go fishing, among a mangrove system with a wide variety of bird species.
La Encrucijada
A Biosphere Reserve win an area of 144,868 hectáreas. It is located along the Pacific coast with a beautiful combination of estuaries and mangrove systems. There are more than 90 species of birds and it is also the habitat for some endemic species of plants and animals, like the caiman, jaguar and spider monkey, among others.
Cañón del Sumidero National Park
It is a geological fault formed about 30 millions of years ago. The vertical walls rising up to 1000m (3,000 ft.) are lush with plants, abundant waterfalls and caves, is one of Mexico's most spectacular landscape. Spanning 32 km from the bridge to the Chicoasén Dam, a boat ride through this thrilling canyon is one of a kind experience. The two to three hours round trip will take you on a spectacular journey where you can see crocodiles, spider monkeys, and many aquatic birds. The boats leave from Chiapa de Corzo. The park has six lookout points accessible by land.
Laguna Verde – (Green Lagoon)
The water seems to have a bit of magic, as the color changes throughout the day. There are palapas and a restaurant.
A natural park with a series of caves, one of the most important cave is "El Encanto" with an underground river and a mossy rocks waterfall.
La Venta River Canyon
This canyon is approximately 80 km (49 miles) long with with vertical walls of up to 400 meters (1,312 ft) hight with caverns, rapids and waterfalls. The river, that in some sites has an 80 to 90 meter width, suddenly turns into a 10 meter funnel, and there is a part where the walls are so close together that form a cavern. The best time to visit is from January to May.
Cascada Welib-Ja
Located in the midst of the Lacandon jungle with blue-green waters, natural ponds and surrounded of extraordinary flora, is the perfect place to enjoy nature. There are palapas, trails, sanitary module and rustic cabins.
Sima de las Cotorras (Parrot's Sinkhole)
It is an impressive 520-feet (160 meters) wide, 460-feet (140 meters) deep perforation in the landscape. You will find petroglyphs painted on its walls. In addition, the area is the nesting ground for thousands of green parakeets that seek refuge in the trees at its base.
The Tulija River tumbles down natural limestone steps, forming a series of amazing cascades with pools in calcareous depressions. The turquoise-blue waters of this waterfall and river are one of the state's most beautiful and famous natural attractions. There are touristic services. You can swim in the pools, camping, hiking, among other things. There are rustic cabins and restaurants.
It is part of the swift Santo Domingo River where there are many turquoise-colored waterfalls and in many sections rapid currents ideal for rafting. It is a natural wonder in the middle of the Lacandon Jungle.
The El Chiflón Waterfall is a beautiful 120 meters (360 ft.) high waterfall located in a valley with reeds, sugarcane, mountains and rainforest. It is formed by the San Vicente River and has pools of blue water at the bottom, popular for swimming. About a half hour hike in from the walking entrance is the breathtaking view of the tallest of the falls called Cascada Velo de Novia (Bridal Vail). The trail continues up to three more falls. Next you will find some archaeological remains with cave paintings.
With a height of approximately 27.5m (90 ft). among lush jungle vegetation with tall mahogany, Palo de Agua, chicozapote, and canshanes trees. Below the waterfall is a pool suitable for swimming. There are touristic services.
Grutas de Rancho Nuevo (Grotto de Rancho Nuevo Ecological Reserve)
A light-walking path leads to an enjoyable one-kilometer tour of capricious stalagmites and stalactites.
Nueva Palestina, Las Golondrinas
The sloping multipart Las Golondrinas falls (Swallows Waterfall) has several small pools popular for swimming and wading. At the entrance are several palapa umbrellas with small tables beneath them, plus bathrooms and a modest eatery. This place is ideal for swimming, fishing, kayaking, hiking and camping.
It was created to preserve this species of Red Guacamaya birds. It has touristic services.
Alternative Tourism Center, where you can walk along trails in the Lacandon jungle. You can also have the experience of a ride in rustic canoes through beautiful lagoons, biking, crocodile night watch and guided visits to Bonampak. There are rustic cabins and a restaurant.
Frontera Corozal
A Touristic Center located in Frontera Corozal, a Chol community, located on the banks of the Usumacinta River, a natural border between Mexico and Guatemala. This is a nice stop if you want to visit Guatemala and the archaeological site of Tikal. It has tourist services. You have to take a boat trip from Frontera Corozal to visit the archaeological site of Yaxchilan.
This is a Natural Protected Area with beautiful lagoons and a unique biodiversity. This area is where the oldest and most traditional communities of the Lacandon live. There are rustic cabins and restaurants.
Volcán Tacaná
It is the highest peak Southeast Mexico with 4,100 meters (13,320 ft.) high. This has been described as one of the most interesting hikes in region, leading up winding paths through lush rainforests, villages, up ancient magma flows, and rock filled temperate forests before reaching the top of the lowest caldera. The final stretch to the summit provides breathtaking views high above the clouds of several other volcanoes within the Central American Volcanic Arch.
El Corralito Waterfall
The waterfall has a number of small natural pools under the shade of trees native to the region. There are walkways, parking lot and palapas.
Colen-há
As the flow of the Tulijá River drops, several natural pools of different sizes are formed. These turquoise pools of water are connected with tiny little waterfalls between each stepped pool. This place is surrounded with lush green vegetation.
Chukumaltic Sinkhole
One of the few cenotes where you can practice your high dive. It has crystal clear waters with a visibility up to 131 feet (40 meters) all year round. It has an average temperature of 75ºF (24°C). There are petrified trees, caves, stalagmites, a shrine to Our Lady of Sorrows and several sulfur chimneys.
Catazajá Lagoons
An area of 20.000 hectares with a huge lagoon system. It is ideal for fishing and has tourist services. It is ideal for fishing sea bass, carp and prawns. In October there is a bass fishing tournament.
Montebello Lagoons National Park
Its beauty is without a doubt among Mexico's most spectacular, framed in lush pine & mixed forests full of bromeliads and orchids. The lakes are ancient natural wells that have become joined through time due to the corrosion and collapse of the limestone floor. Their number is uncertain, although it says there are 59 lakes in the Montebello Park. One of the most outstanding is the Tziscao Lagoon, which is one of the largest and deepest in Mexico, it is 45 m (147 ft.) deep. It offers the possibility of scuba diving, kayaking, swimming, boating and camping.
Miramar Lagoon
One of the spectacular wonders in the Lacandon jungle surrounded by lush vegetation, it has breathtaking colors, which change from indigo to emerald green. Here you can explore the islands, caves, rock paintings, admire the turtles in their natural habitat, the spider monkey, the crocodiles and some archaeological remains.
Lacandon Jungle
It is still the largest example of high jungle in Mexico. Its richness in flora and fauna is considerable, and so is its archaeological bounty. In order to explore the jungle you will need the gear, training, guides and permission. The Montes Azules (Blue Mountains) Reserve is the best-preserved area of the Lacandon Rain Forest. While on your journey you can swim in waterfalls and pools, boating and canoe, hiking, camping, observe the wonderful flora and fauna, and visit the archaeological sites.
Metzabok
Located in the Lacandon Jungle with an area of 3.368 hectares is an ecosystem of high diversity and fragility. The Tzibana and Metzabok Lagoons are the most important of the 27 interconnected lakes that comprise the system of Metzabok. The Metzabok Lagoon means God of Thunder and Tzibana Lagoon means Painted House in Maya.
Lancanjá Chansayab
Unique natural place inhabited by the Mayan descendants who had kept their cultural traditions. It is located near the archaeological site of Bonampak. This is a nice place for camping, hiking, rafting and wildlife watching.
Nueva Palestina
A river with stretches with different classes of rapids and a pool of emerald green water, surrounded by lush vegetation. This is a nice place for swimming, fishing, kayaking, trekking and camping.

Mountain Biking
There are several options such as: The Sumidero Canyon and the Lacandon Jungle. Near Tapachula, in the Argovia Coffee Plantation, you can bike surrounded by a majestic mountain backdrop. And the Ecotourism Center La Changa, you will find landscapes of canyons and cliffs. Near Comitan, in Chiflón Cascades, there are interesting routes to go. The El Chiflón Waterfalls, half an hour away from Comitán, are surrounded by mountains and jungle and offer some paths with breathtaking views.
Climbing and Rappelling
Near Tuxtla Gutierrez are four great options: Sima de las Cotorras, an impressive circular ravine that is 140 meters deep, and halfway down the sinkhole there are 46 ancient images painted on the rocky cliff, home of thousands of parrots nesting in the place; La Venta Canyon River with great vertical walls up to 400 meters, this is also known as the Sacred Canyon because the numerous caves used for ceremonies during the pre-Hispanic period; the Chorreadero Cave-Waterfall at this 25-meter (82-foot) waterfall you can hike through a tunnel that lead you to a huge natural hall with stalactite and stalagmite, a stream runs along the cave creating subterranean waterfalls and shallow pools where you can swim; you can also rappel down the waterfall's rock formations; The Cañón de Sumidero National Park, there you can rappel extremely vertical of more than 600 mt (1,968 ft.) cliffs that require the mastering of the progressive techniques on rope descending, that is why you can contact a team of experts to try this adventure.
Tapachula offers beautiful scenery between coffee plantations, in the Tacaná Park on its walls and mountain cliffs, in La Changa Ecotouristic Park where you can practice rappelling, or in the limestone walls in Poza Galana.
Speleology
The underground landscape of Chiapas is amazingly vast and includes: caves, subterranean rivers, vertical chasms and caverns, all of them rich in flora and fauna, much of which is endemic. Some of the best places are Río de la Venta with interesting caves, some of them were Mayan ceremonial centers, however this is only recommended for experienced speleologist. The Caves of San Francisco, near Comitan, are a natural wonder with 500 meters long are the natural home for birds, insects and native plants, also in the months from August to October, you can see thousands of bats. There are also caves in beautiful waterfalls like Misol-Ha and Chorreadero.
Kayak
In Chiapas there are plenty of rivers, lakes and ponds of great beauty where you can practice this sport as the Lacandon Jungle, the Guacamayas Ecotourism Center, Las Nubes Tourist Center, and the Montebello Lagoons.
Rafting
One of the most powerful rivers crossing the Lacandon Jungle is the Lacanja, this is not a river with rapids, but it is a scenic drive through waterfalls, archaeological sites such as Bonampak, and beautiful landscapes. Another option is Las Nubes Waterfalls, which are part of the mighty river of Santo Domingo with beautiful turquoise waters.
Diving
Among the best places are: The Montebello Lagoons, its 59 lakes and crystal clear waters of colors ranging from turquoise blue to emerald green are connected by underground rivers. Colón Lakes, including the Lagartos Lagoon with petrified trees and interesting rock formations. But the best place in Chiapas is the Chucumaltik Sinkhole, with a visibility of more than 40 meters (131 ft.) all year long, and a depth of 60 meters (196 ft) where you can see an altar for Our Lady of Sorrows, exotic fish and petrified trees.
Swimming in River
There are many options you can swim in the ecoturistic center Las Guacamayas located in the exuberant Lacandon near the mighty Lacanjá River. Other options are Las Nubes or the Embarcadero Jerusalem both located along the shores of the Santo Domingo River, or the Ecotouristic Park Catay Maya near Tapachula.

More Tourist Attractions in CHIAPAS
Archaeological Sites
Palenque is a Chiapas city of Mayan origin, head of the municipality of the same name located in the north of the state. The indigenous population is formed mainly by the Chol, Tzeltal and Lacandon ethnic groups. The municipality borders Guatemala to the southeast, has three border sectors with the state of Tabasco and is also a neighbor of the Chiapas municipal entities of Catazajá, La Libertad, Ocosingo, Chilón and Salto de Agua. The closest cities to Palenque are Villahermosa, Tabasco, located 145 km to the west and San Cristóbal de las Casas, which is 219 km to the south.… Read More
Read More »


Flights & Hotels in CHIAPAS

More Tourist Attractions in MEXICO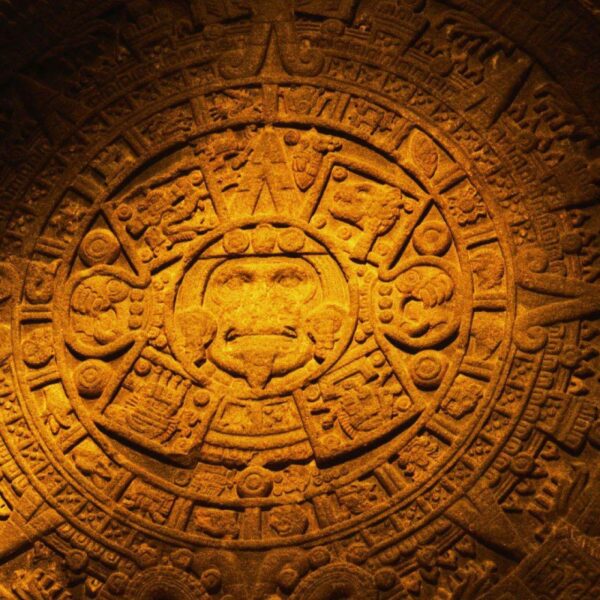 Mexico has an incredible diversity of landscapes, where the beauty of its beaches, internationally recognized, stands out. In its vast territory of coasts, there are beaches of unparalleled beauty, and colorful landscapes. A large network of first-class hotels and tourist services is available to visitors to these beaches. Mexico is also mystical places, dotted with archaeological testimonies inherited from its original inhabitants. Monuments made by the Mayas, Aztecs and Toltecs are located in magical landscapes, like lighthouses in an ocean of natural beauty. They offer visitors buildings that tell their history, and museums that collect their cultural heritage. And that keep alive ancestral traditions, in ceremonies and festivals, where you can enjoy cultural activities and entertainment.… Read More
Read More »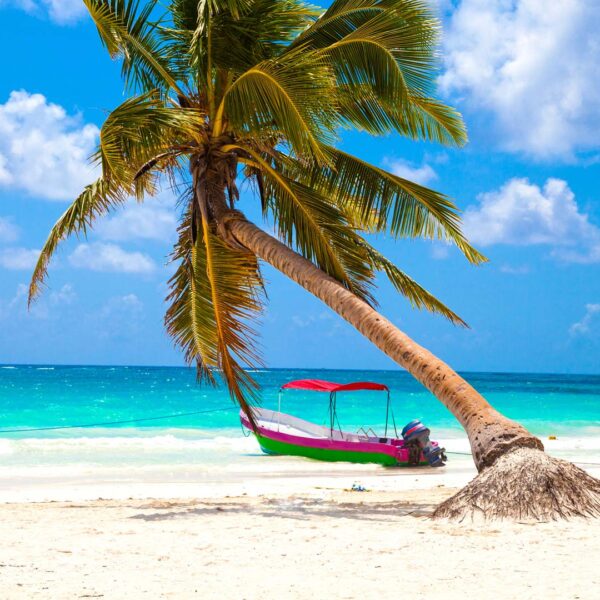 On the Beaches of Mexico you can immerse yourself in the intense blue ocean of the Pacific bays, sunbathe on the shore of the warm and transparent waves of the Caribbean Sea in Quintana Roo or even rest on the beautiful coasts of the Gulf of Mexico. Mexican beaches hide wonderful secrets for the traveler. By visiting them, in addition to enjoying the excellent climate and water activities, you can discover splendid archaeological sites and interesting colonial cities without traveling long distances.… Read More
Read More »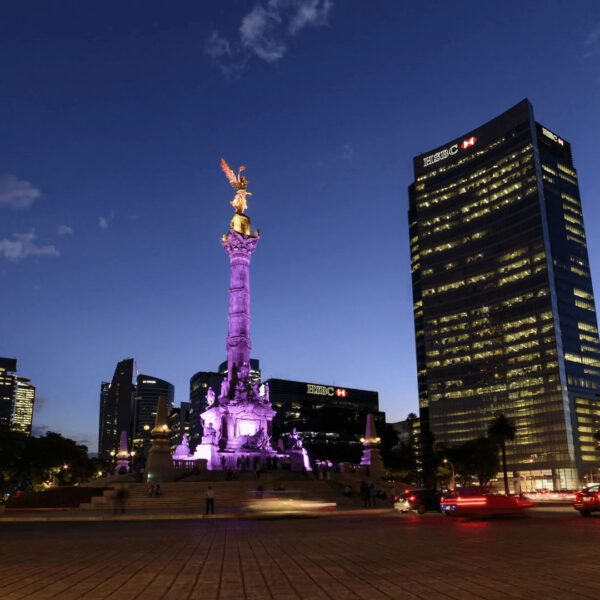 Folklore, gastronomy, literary culture, art and exhibitions, is what you will find in the capitals of the states of Mexico. To the north, colonial Mexico, Puebla, Guadalajara, Guanajuato, the Sonoran desert and the California peninsula. To the east Veracruz and the gulf. To the west Acapulco, Oaxaca and Tuxtla Gutiérrez. And to the south the Riviera Maya and the pyramids of Chichén-Itzá, Tulúm and Cobá in Yucatán, Palenque in Chiapas, the cenotes, and the Central American jungles.… Read More
Read More »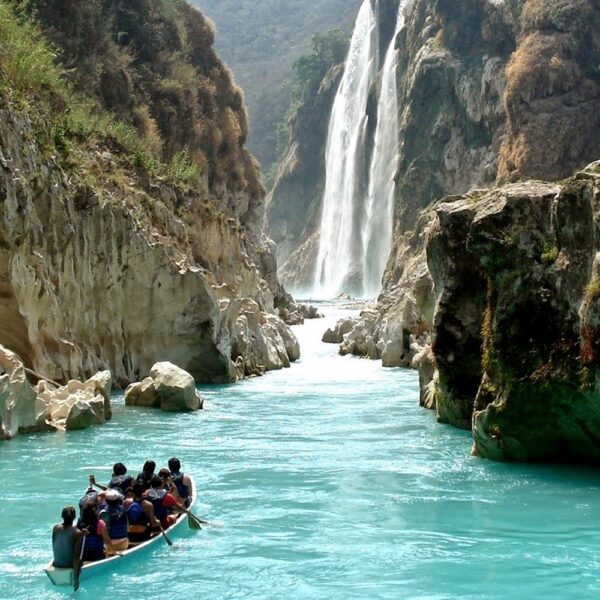 Mexico is one of the best countries for Ecotourism as it has a great variety of flora and fauna, as well as a large number of refuges for extraordinary species. You can enjoy recreational activities of appreciation and knowledge of nature through contact with it, such as: stargazing, observation of natural attractions, wildlife and bird watching. Throughout México there are more than 176 protected natural areas, 5 of them considered by UNESCO as Natural Heritage of Humanity. Just for this and much more, we believe that Mexico is a Paradise for Ecotourism.… Read More
Read More »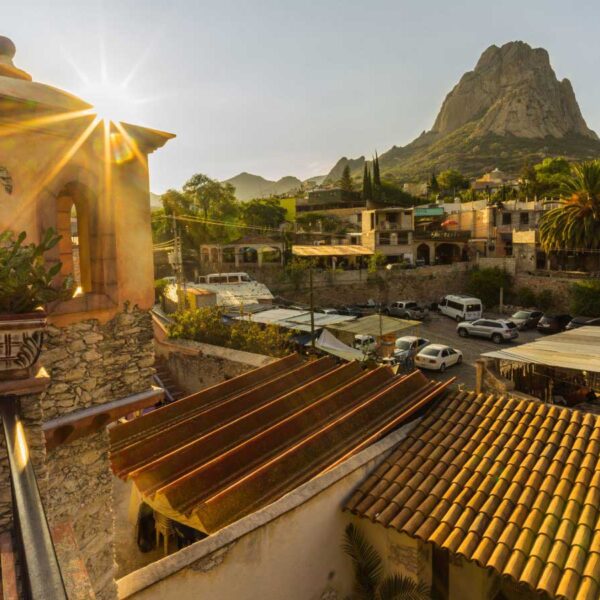 A Magical Town is a place with symbols and legends, towns with history that in many cases have been the scene of transcendent events for our country, they are places that show the national identity in each of its corners, with a magic that emanates from its attractions ; visiting them is an opportunity to discover the charm of Mexico. The Magical Towns Program contributes to revalue a set of populations in the country that have always been in the collective imagination of the nation and that represent fresh and varied alternatives for national and foreign visitors. A town that through time and in the face of modernity, has conserved, valued and defended its historical, cultural and natural heritage; and manifests it in various expressions through its tangible and intangible heritage. A Magical Town is a town that has unique, symbolic attributes, authentic stories, transcendent events, everyday life, which means a great opportunity for tourist use, taking into account the motivations and needs of travelers.… Read More
Read More »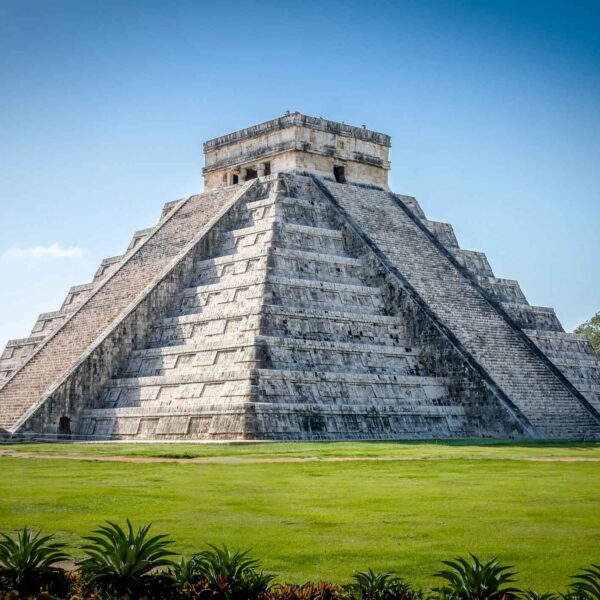 The Archaeological Zones are the cultural past of every Mexican. You will be amazed at the ambient, nature and the environment that surrounds them. Climbing to the top or being around it will take us back in time to admire every detail. México is a country of culture and traditions, many of which we have inherited from the pre-Hispanic inhabitants of this vast territory, although it is true that there were more settlements in the central and southern part of the country, it is also possible to find some archaeological remains in the north.
… Read More
Read More »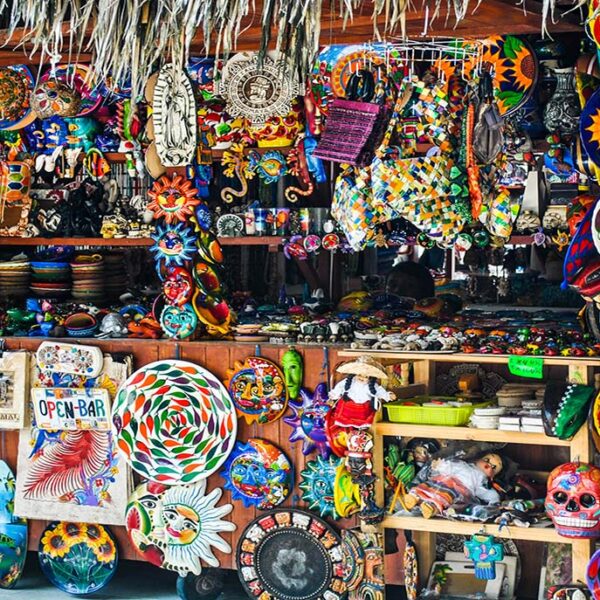 It is practically impossible to make a meticulous, and above all, accurate selection of the places to visit in Mexico. Each place that our country houses is unique and beautiful in its own way. Mexico, with its nearly 2 million km², has a large number of scenarios to offer, as well as endless activities to do. Do not lose your way and enter the places to visit in Mexico. In Mexico, apart from the beaches and its famous archaeological sites, there are many other really interesting sites and activities that you should know. In the surroundings of the main cities you will find places full of culture and tradition, where you can spend relaxing, interesting and fun vacations. On your trip through Mexico you cannot stop obtaining souvenirs, the crafts that are made here are of the highest quality and recognized worldwide. A shopping tour cannot be missed.… Read More
Read More »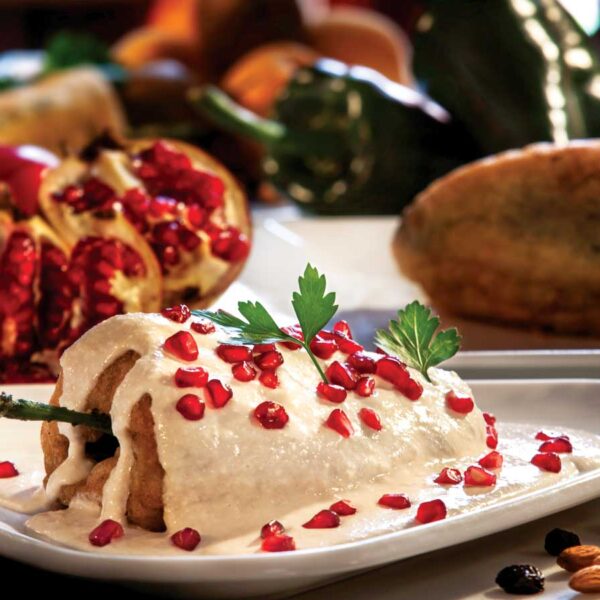 The Gastronomy of Mexico has a great diversity of typical dishes, which is why it was recognized by UNESCO as Intangible Heritage of Humanity. The basic and representative ingredients of Mexican dishes are: corn, coriander, chili, beans, piloncillo, nopal and tomato. Mexican cuisine is also characterized by its sauces, which serve as an accompaniment to traditional dishes, prepared based on spices.… Read More
Read More »