ECOTOURISM AND ADVENTURE IN IXTAPA-ZIHUATANEJO
ECOTOURISM in IXTAPA-ZIHUATANEJO
In Ixtapa-Zihuatanejo you will enjoy all water sports… ski, parachute ride, snorkeling, scuba diving, jet-ski, banana boat ride, sail-boards, surfing and many, many more. Sports available on Playa La Ropa, Playa Las Gatas, Playa El Palmar and Playa Linda beaches and also at the Island.
Of course, you don't need to rent anything to have a fun time swimming, jogging, playing beach volleyball or soccer, among the many other activities that you can do in Ixtapa-Zihuatanejo.
Probably the most popular boat trip is to Isla Ixtapa for snorkeling. You can book this outing as a tour through local travel agencies, or go on your own by taking a boat from Playa Linda. Boats leave for Isla Ixtapa every 10 minutes between 9am and 5pm, so you can depart and return as you like. You'll pass dramatic rock formations and see distant Los Morros de Los Pericos islands, where a great variety of birds nest on the rocky points jutting out into the Pacific.
On Isla Ixtapa, you'll find good snorkeling, diving, and other watersports. Gear is available for rent on the island. Be sure to catch the last water taxi back at 5pm, and double-check that time upon arrival on the island. Local travel agencies can usually arrange day trips to Los Morros de Los Pericos islands for birding, though it's less expensive to rent a boat with a guide at Playa Linda. The islands are offshore from Ixtapa's main beach.

Map of Water Sports in IXTAPA-ZIHUATANEJO

DIVING in IXTAPA-ZIHUATANEJO
Recently it was discovered that the coral reefs around Ixtapa-Zihuatanejo are some of the richest in biodiversity in the Pacific Ocean and there are some endemic species. Due to the confluence of two major currents, the biodiversity here is extraordinarily rich. The fauna includes everything from sea horses to humpback whales. It is not difficult to find giant manta rays and whale sharks. From June to October you can also admire the olive ridley sea turtle.
Visibility in the late months of the spring, summer, fall and into the winter is 21 metres/70 feet, in the summer the average is 30 meters/100 feet. The average water temperature during the year is 79ºF. Currents here are minimal compared to the Caribbean. Therefore, you can swim comfortably by the coral reefs, a real paradise for the underwater photographers.
The resort offers about 30 different spots for a great diving experience, ranging from deep canyons to shallow reefs, and even sunken ships. Among the best places are:
Playa Manzanillo, Rey de Reyes (King of Kings)
Submerged below the ocean waters of Las Gatas Beach is a bronze statue of Christ named King of Kings. The four-metre bronze statue weighs a ton and a half, and it was made of keys donated by the town-people, and created by the sculptor Antonio Rivero Guerrero. In the heart there is a key and key replicas are granted to all the distinguished visitors.
Islas Blancas

it is an excellent place for snorkelling; in this dive site you will find depths of 20 feet to 70 feet (6-21 m) and the area is teeming with flora and fauna.
Sacramento
Northeast from Zihuatanejo pier traveling for about 20 minutes, there is a chain of rock formations. Beside the large rocks, icluding a rock in the form of a pyramid, there are tunnels and little caves to explore. Schools of angelfish will follow you during your dive. This is a great place for beginner divers and for underwater photography.
Los Morros de Potosi
One of the most spectacular diving zones of the Mexican Pacific. This white granite rocks that emerge from the ocean, are full of fascinating surprises like caves, cliffs, vertical walls, canals and tunnels.
The currents around the Morros are very strong, so this site is only for experienced divers; but there are protected areas that offers a range of experiences for both the beginner divers and snorkelling adventures. This site offers a variety of depths ranging from 30 feet to 130 feet -perfect for all kinds of divers. The minimum number of divers required for this trip is 5. There are varying depths on this site which go from 30-130 feet (9-39 meters).
Piedra Solitaria
A place with a wide variety of sea life. It is only 2.5 miles away from Zihuatanejo Pier. Its walls drops off to 132 feet (40 m) depth , and you can dive around the rock at various depths. This site is ideal for deep dives, multi-level dives and specialty afternoon dives.
Caleta de Chon
A reef outside Zihuatanejo Bay, it is just around the lighthouse in a small cove named Caleta del Chon. Great numbers of fish, provides an ideal environment both for photographers and fun in this calm waters. This shallow waters are one of the best places to look for sea horses in the area.

SPORT FISHING in IXTAPA - ZIHUATANEJO
Ixtapa-Zihuatanejo was named by Saltwater Sportsman Magazine as the second most popular fishing destination. On its shores there are sailfish, tuna, barracuda, snook, grouper and dorado almost all year round, as well as wahoo, black and blue marlin in the fall and winter months. Snapper, mackerel, barracuda, roosterfish and wahoo can be caught year-round. You can choose from a panga to a modern luxury yacht.
These waters quickly reach depths greater than 1,000 fathoms, therefore action can begin at any time after setting sail. The destination has become known for its tournaments such as "The International Sailfish Fishing Tournament" in May. Boats can be hired from the dock in the Bay of Zihuatanejo, or from Marina Ixtapa.

WATER SPORTS in IXTAPA - ZIHUATANEJO​
Kayak
One of the best options is the trip from Playa Linda to Isla Ixtapa, the journey takes about 15 minutes.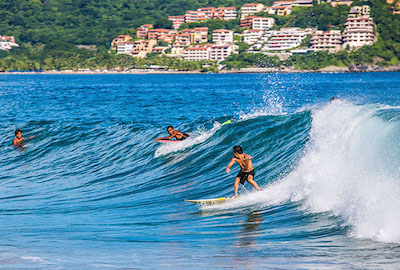 Surf
One of the best places for surfing is right at the mouth of the Zihuatanejo Bay, where waves can be perfect within walking distance to the edge of the rocky tip of Playa Las Gatas. In Playa Las Gatas, a left that breaks on the coral reef with a fast break and with tubes, a Perfect Wave, although it doesn't break very often.
Skimboard
The beaches in Ixtapa-Zihuatanejo are ideal for skimboard. But the best options are: Playa Principal, Playa La Ropa, and Playa El Palmar at the point known as Las Escolleras.
Playa Palmar, especially in the area called Las Escolleras. It breaks off of a rock jetty built to protect the marina. This wave is a very hollow wave, it is one of the few right handers in the area, short but very sweet.
The best surf enclaves in the region lie slightly north of Ixtapa, for example Playa Linda, a long beach and the best place is at the river mouth, this spot can be fun for both beginners and advanced surfers.
Troncones, a left-point break with many waves. La Saladita, a long and perfect left point-break that breaks all year, albeit very small in the winter but still perfect for a long board. Petacalco, this is the largest wave in the region, a very powerful beach break with perfect gigantic tubes.
Other recommended places are: Pantla, Juluchuca, Loma Bonita and Barrio Nuevo.
Paddle Surf
Ixtapa Zihuatanejo is a tropical SUP paradise. The sunny weather all year long, the amazing beaches, and the sea conditions make this destination the ideal place to enjoy this sport. SUP in Ixtapa Zihuatanejo is suitable for all levels and styles of paddling. There are many different SUP-friendly beaches like: Playa Linda and Troncones.
But maybe one of the best spot is the Zihuatanejo Bay, sheltered from the open ocean, the water is perfect for paddle board activity and you can visit all the beautiful beaches in the area like Playa Madera, Playa la Ropa and Playa las Gatas.
Aquatic Sports
La Ropa beach is ideal for water- skiing and wind surfing, while Las Gatas and Isla Ixtapa are popular for snorkeling. The best places for other activities like parachute gliding, sailing, wave runners and banana rides are La Ropa Beach, Las Gatas Beach, Quieta Beach and Del Palmar Beach.
Windsurfing
There are a few nice sandy beaches for windsurfing, especially along the Zihuatanejo Bay. At Playa La Ropa you can find the equipment and instructors. In Ixtapa, the best option is in the Hotel Zone 2, in Playa Quieta.

ECOTOURISM AND ADVENTURE in IXTAPA - ZIHUATANEJO
RV Park and Camping
The RV Park and Camping Ixtapa is a place for visitors who wish to camp either with a trailer house or just with a tent. It has 534,572 m2 to camp by the sea with drainage facilities, water and electricity. It is located in Playa Larga.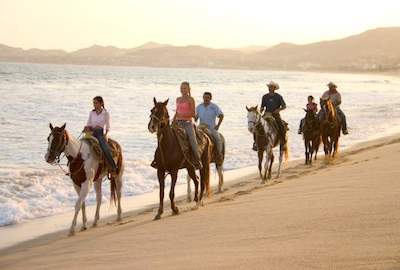 Horseback riding
You can have a nice ride in Rancho Manzanillo located near La Ropa Beach, or you can enjoy a beautiful sunset while you are rinding in Linda Beach. Explore the breathtaking surroundings as you ride through the lush coconut groves and onto the tropical beach of Playa Larga.
ATV's
ATV Tours is must-do in the destination. There are different options: you can drive along the scenic and pristine beach of the Pacific Ocean. Other options are to visit the small town of Troncones, or enjoy a magnificent sunset, driving along tropical plantations.
Bird Watching
In the area of Ixtapa-Zihuatanejo there are more than 320 different species. Among the more common are: Golden Vireo, Great-Tailed Grackle, Grayson's, Black Vulture, Orioles,Cormorant, Northern Cardinal, and Great Blue Heron.
From June to December, liberating marine turtles is one of the most interesting activities in the destination. The turtles that arrive to Ixtapa-Zihuatanejo's beaches to reproduce are mainly Olive Ridley Sea Turtles, "Laud" and "Carey" turtles also come to lay their eggs here, although in smaller numbers.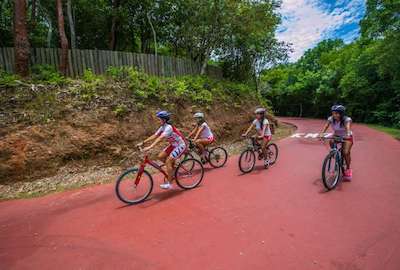 Biking
There is a bicycle path for cycling, jogging and roller- skating. It is also a nice place for birdwatching and nature appreciation.
The first route has 8-kilometer/5-mile. It starts at Marina Ixtapa and heads west (counterclockwise) to circle the perimeter of the Marina Ixtapa Golf Course, for a distance of 4.3 kilometers/2.7 miles. Then continues up to the coast, passing alongside the Parque Aztlan, an ecological reserve with crocodiles, iguanas, and exotic birds, until it reaches Playa Linda.
In the opposite direction, the other route covers 3.8 kilometers/2.4 miles. It runs between Ixtapa and Zihuatanejo. It begins at Paseo de los Viveros (located behind the Palma Real Golf Course). The route goes through lush tropical vegetation with majestic trees, some over 115 feet tall. It is an excelent place for bird lovers, since it is very easy to spot a myriad of species such as: woodpecker, calandria, magpie, chacalaca, parrot, eagle, white heron, hawk, among others.
Along the way you will have the chance to see crocodiles, lake turtles, armadillos, green iguanas, badgers, squirrels and raccoons. The path continues southeast, flanking the highway between Ixtapa and Zihuatanejo, and ending at the Technological Institute of Costa Grande located just before the entrance to Zihuatanejo.

More Tourist Attractions in GUERRERO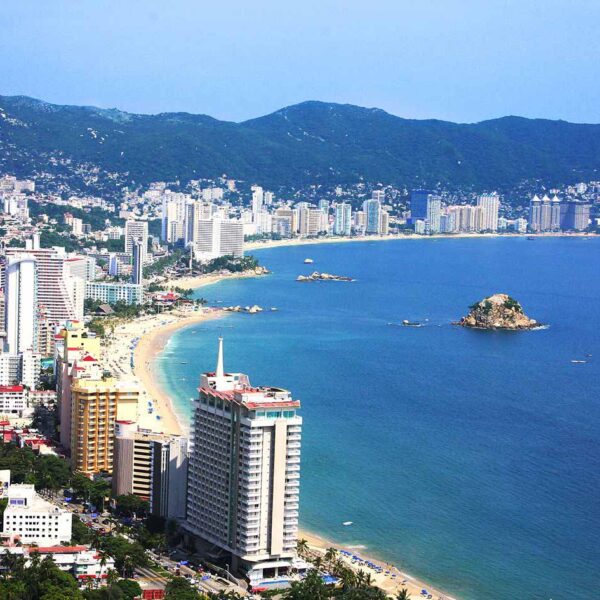 Beaches
Blessed by warm waters and sunshine 365 days a year, gorgeous beaches, a scenery of unrivaled beauty, and hospitable, friendly people, Acapulco offers a casual, relaxed atmosphere. It has one of the most stunning bay views offered by any coastal resort. In Traditional Acapulco, you can stroll along the Malecón or the newly remodeled fisherman's walk and the Zócalo. Visit the cathedral, gazebo, bookstands, street vendors and sidewalk cafés surrounded by barnyard trees. This area is for those who are in search of nostalgia and an authentic encounter with the classic beach destination where to live with the locals. In contrast, Zona Dorada features a multitude of hotels, exotic nightclubs, glitzy restaurants, art galleries, jewelry stores, boutiques, shopping malls and traditional markets with all sorts of handicrafts.… Read More
Read More »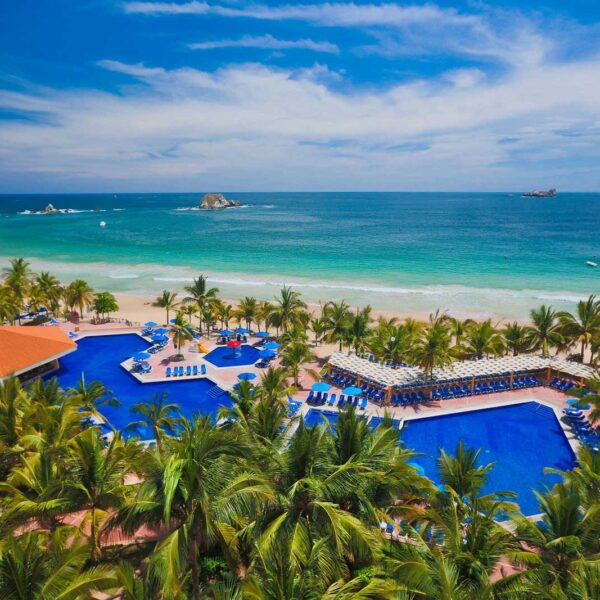 Beaches
Ixtapa is one of Mexico's most compact planned resorts created in the 1970s, with a hotel strip along the Playa del Palmar, a two- mle long stretch of beautiful white sand. Here you will find world-class resorts equipped with enough restaurants, pools, and activities to keep families occupied for weeks. There is also a pair of golf courses and a modern marina with slips for 600 vessels and upscale seafood restaurants. Ixtapa also offers shopping malls, excellent boutiques, jewelry stores, handicraft shops and a nautical atmosphere.… Read More
Read More »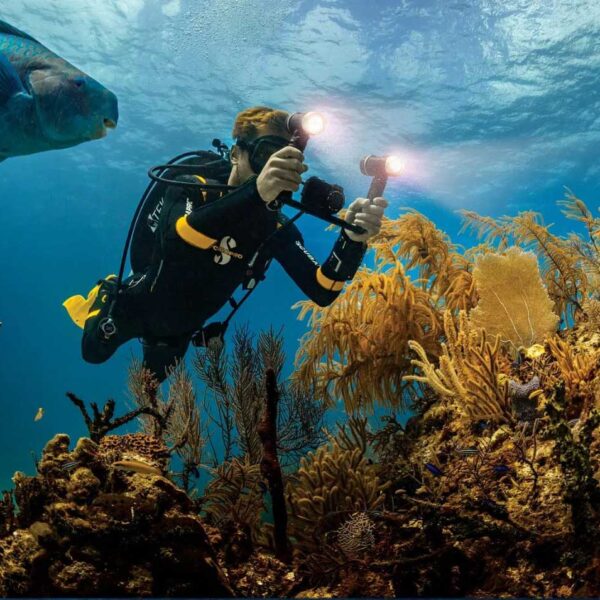 Ecotourism and Adventure
Acapulco as well as different destinations in Mexico have decided to have a new vision and be part of a positive change by being sustainable tourist destinations; In other words, each destination now seeks to reduce the impact it generates on the environment and above all to generate benefits for the host communities. Ecotourism consists of visiting natural areas without disturbing them and thereby achieving the preservation of heritage and the awareness of visitors. Acapulco has always been characterized as being preferred by national and foreign tourists due to its paradisiacal beaches and various attractions, however it has a vast biodiversity. It should be noted that Guerrero is in the 4th national place in this area. If we mix the great offer of meetings and the biodiversity that the destination has, surely any event held in Acapulco will be unmatched.… Read More
Read More »

Guided Tours in IXTAPA-ZIHUATANEJO

Flights & Hotels in IXTAPA-ZIHUATANEJO

More Tourist Attractions in MEXICO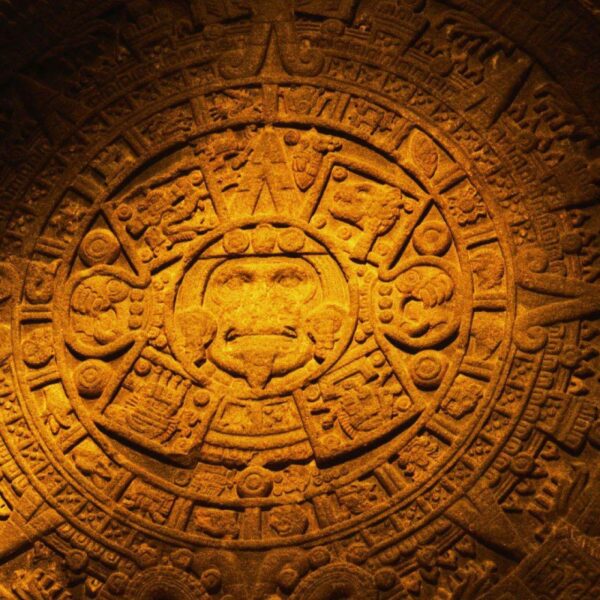 Mexico has an incredible diversity of landscapes, where the beauty of its beaches, internationally recognized, stands out. In its vast territory of coasts, there are beaches of unparalleled beauty, and colorful landscapes. A large network of first-class hotels and tourist services is available to visitors to these beaches. Mexico is also mystical places, dotted with archaeological testimonies inherited from its original inhabitants. Monuments made by the Mayas, Aztecs and Toltecs are located in magical landscapes, like lighthouses in an ocean of natural beauty. They offer visitors buildings that tell their history, and museums that collect their cultural heritage. And that keep alive ancestral traditions, in ceremonies and festivals, where you can enjoy cultural activities and entertainment.… Read More
Read More »