In this destination you will find several marinas that offer water activities, with professional guides and operators who operate excellent fleets. There is an almost unlimited variety of activities, you can rent a jet ski or catamaran, take a tour through the mangroves driving a speedboat, travel in a submarine, snorkel in one of the reefs of Cancun, Cozumel or Puerto Morelos, or else dive in one of the sunken ships that are between Cancun and Isla Mujeres.
Cancun has 14 miles of white-powder sand beach, these magnificently restored beaches are among the world's finest. They are ideal for all kind of water sports. There are many watersports centers and marinas manned by expert guides and professional operators with excellent fleets for providing all the services you might require.
You can rent a wave runner or catamaran, go on a jungle tour through the mangroves driving a speedboat, take a trip on a glass bottom boat, travel in a submarine, snorkel in one of the reefs of Cancun, Cozumel or Puerto Morelos, or even get SCUBA-certified by an experienced dive instructor, and dive in a sunken ship. Cancun keeps its guests on the go with an unlimited assortment of the latest leisure pursuits.

Map of Water Sports in QUINTANA ROO

Windsurfing – Cancun has some great spots for windsurfing, where enthusiasts can glide across the water as they are pushed by the wind. Windsurf boards can be rented at many hotels and at any of the marinas and waterparks. The best season is during the summer months when the northwest wind blows sideshore and create ideal windsurfing conditions.
Kitesurfing – The main kiteboarding spot in Cancun is Isla Blanca, situated only just twenty-five minutes north of Cancun. It is a peninsula with a large flat shallow saltwater lagoon surrounded by the Caribbean Sea. It is possible to kitesurf with any wind direction. There is plenty of space to ride downwind and walk back upwind and it is a great place to learn kiteboarding as the lagoon is all waist water deep. The windy season is November to June; November to April, the wind is strong (10-35knts) and cold but very consistent, and from April to May the wind averages 12-25knts.
Parasailing – This is one of the best ways to see Cancun from a different angle. Enjoy a comfortable and secure ride, with a friend or one member of your family, as you are lifted from a platform on the back of the boat. Before you know it, you'll be flying at a height between 200 and 330 ft. Then just sit back in comfort and gaze the impressive Caribbean Sea, the Nichupte lagoon and Cancun hotel zone. Amazing experience! You may hire your parasailing ride in most of the beaches along the hotel zone, as well with some water activities companies.
Paddle boarding (SUP) – This trendy water sport is becoming really popular since it's a great exercise. You can enjoy this activity on flat and shallow waters of beaches such as Playa Las Perlas and Playa Langosta in Cancun or Playa Norte in Isla Mujeres. If you want a different experience, you can explore the Nichupte Lagoon, weaving your way through mangrove tunnels, pathways, and Lazy River giving you the chance to enjoy a small hidden beach and see a great variety of birds.If you just want to relax and enjoy the beautiful Caribbean Sea, a Stand Up Paddle yoga class is the best option.
Wing diving – This activity is new water activity in the Mexican Caribbean and is not offered in many places in the world. You just have to hang on to a board, that is really easy to manueve, while a speedboat drags you through the water. Because of the flexibility of the board you can go up and down and make pirouettes in the water like a dolphin. This amazing sport is for children and adults and can be done in Isla Mujeres.
Flyboarding – A totally different water sport, it consists of a pair of boots Aattached to a board, jet nozzles and hoses connected to a waverunner. It is not as difficult as it seems, as you become accustomed to the gear and find your balance you will find it easy to navigate and will soon be soaring above the water, and when you dominate the art of flyboarding, you can fly up to 6 ft. and then dive into the ocean, just like a dolphin.
Wakeboarding – It is an exciting way to enjoy the calm waters of the Nichupté Lagoon, an ideal place for all levels.
Speed Boating – Experience the jungle landscapes as you drive a 2-person speedboat through the canals and dense mangroves of the Nichupte Lagoon. You can also add snorkeling in Punta Nizuc where you will find the second largest coral reef in the world with amazing biodiversity.
Kayaking – This is one of the many ways you can have fun in the beautiful waters around Cancun. Many resorts offer kayaking tours (single or tandem) to explore coastal waters or the mangroves into the Nichupté Lagoon. You can paddle in the turquoise water of the Caribbean Sea in most of the
Jetpack – This is a fun way to make your flying dreams come true. Fly, spin, and dive into the water with Jet Pack. After 10 minutes of instruction you'll take off and truly enjoy this exciting experience. The throttle is controlled remotely by your instructor, which also will help you giving instructions through the hermetic headphones in the helmet.
Jetovator – This is a hybrid watercraft that blends the powerful performance of a modern jet ski with a unique riding style similar to a bike. As the engine revs you can start flying above the waters of Nichupté Lagoon powered only by massive streams of water. Regardless its impressive dimensions, it is incredibly easy to ride. A thrilling experience you won't forget.
Seabreacher – This tour is for adventure lovers. Ride in an 18-foot (5.5-meter) long Seabreacher, a closed semi-submersible watercraft that resembles a white shark powered by a 260 hp-supercharged engine and has the ability to balance, make 90-degree turns, jump 20 ft. out of the water, and reach speeds of up to 55 mph (89 kph), if you dare. It has a glass cabin similar to an F-16 airplane and is operated by a certified pilot.
Boating – You can go on a sailing tour or charter, a sailboat or catamaran of your own and have a fun day visiting stunning beaches, swimming, and snorkeling; you can also enjoy a romantic sunset sail or have fun in a thematic boat and experience an authentic pirate adventure at sea, including exquisite food, shows, dances, games, contests, and a beach party.
Most hotels rent snorkeling gear. Among the best places to enjoy the underwater world are:
Punta Cancun in Cancun

Punta Nizuc in Cancun

El Farito in Isla Mujeres

Manchones Reef in Isla Mujeres

Puerto Morelos Reef National Park in Puerto Morelos

Heaven in Cozumel

Colombia Reef in Cozumel
Another way to explore the underwater world of the Mexican Caribbean in a comfortable and original way is with an underwater scooter known as BOB (Breathing Observation Bubble) with a helmet that contains an oxygenation system. So you can know the seabed without being a professional diver.
The amount of sites and natural wonders to discover deep in the Caribbean Sea in Cancun is not compared to any other place; be it touring an underwater museum (MUSA), visiting a sunken ship, or simply admiring the beauty on the reefs; the experience of diving in the Mexican Caribbean is unique in the world.
Diving Conditions
Cancun is renowned for its shallow reefs with dazzling colors and extensive marine fauna. The gentle currents and some shipwrecks make diving in these waters unique.
The water temperatures in the sea range between 25º-28º C (77-82º F) in winter and 27-29º (81-85º F) in summer. While in the cenotes the temperature is a little lower, they have a constant temperature of 24ºC (75ºF). Visibility ranges from 12 meters. (40 ft.) During the winter months at 27 mts. (90 ft.) In summer. Visibility in cenotes and caverns is up to 50 meters. (150 ft.).
Places to Dive
MUSA Underwater Museum of Art.


Punta Cancun, one of the most popular in the destination with colorful coral formations where it is easy to find manta rays, barracudas and sharks.
Chitales Reefs, shallow (10 mts. / 35 ft.) With great visibility located near Punta Cancun, is an ideal place for beginners where you can see lobster, rays and groupers, among others.
C58 Minesweeper, is a World War II ship that is in good condition at a depth of (24 mts. / 80 ft.). It is a place for expert divers due to the strong currents.
Punta Nizuc, an ideal place to snorkel and dive with a great diversity of marine life where you can find lobsters, groupers and stingrays, among others. The depth is about 10 meters (30ft.) And has a very good visibility. You can also visit some impressive sculptures.

National Reef Park of Puerto Morelos, is located only 100 mts. (328 ft.) from the beach. There are several excellent reefs for diving such as:
Los Jardines, at a depth of 17 meters (45 ft.) With colorful reefs and a great variety of marine fauna.
El Puente, with a depth of 20 meters. (60 ft.) With natural bridges and where you can find big fish.
Cuevones, with a depth of 20 meters. (60 ft.) With caves under the corals that are home to several species.
Maroma Wall, with a depth of 21 to 30 meters. (70 to 100 ft.) With large barrel sponges and large fish, a place with very strong currents so it is recommended for experienced divers.
C-56 Cañonero Juan Escutia, with a depth of 21 to 27 meters (70 to 90 ft.), Is a place where you can find spotted eagle rays, especially in winter, moray eels and manta rays.
Other reefs worth visiting are: La Bocana, and El Túnel where it is easy to find turtles, eagle rays, sharks and an endless number of colorful fish.
Other Diving Experiencies
Reefs in Isla Mujeres:
Manchones Reef, is located about 10 minutes from Isla Mujeres and has a coral bank 12 km long by 700 wide. At a depth of 9 to 12 meters. (30 to 40 ft.). You find incredible coral landscapes that are a paradise for underwater photographers; also here is the Cruz de la Bahía, a tribute to all the people who have died at sea.
El Farito is a natural water park located just 1.5 kilometers from Isla Mujeres. It has a small lighthouse in the middle of a spectacular reef where you can snorkel and admire the marine fauna, as well as visit the statue of the Virgin of "El Farito".
Bandera Reef, is characterized by its elongated shape and is located between Cancun and Isla Mujeres; at a depth of 12 meters. (40 ft.) You can find beautiful elkhorn reefs and large crabs, moray eels, lobsters, barracudas and angelfish.
In the Riviera Maya you can dive in caves and cenotes that form the largest underground freshwater system on earth. These mystical places offer unforgettable experiences for both beginner and more experienced divers. It is always recommended to be accompanied by a specialized guide.
If you want to do extreme diving, you can swim with bull sharks that can measure more than three meters and weigh up to 250 kg. These majestic animals appear on the shores of Playa del Carmen from November to March. To be able to participate in this dive you need to be an experienced diver and enjoy adrenaline. It is possible to interact and photograph the sharks at a depth of 22 to 27 meters. (75 to 90 ft.).
MUSA: The Art of Conservation
MUSA, The Underwater Museum of Art, is located in the National Marine Park of Cancun and Isla Mujeres. It has more than 500 sculptures installed on the seabed distributed in 3 galleries: Galería Manchones, in Isla Mujeres where the sculptures are located 8 meters. (26 ft.) Deep; Punta Nizuc Gallery and Punta Sam Gallery, both in Cancun, with the sculptures at a depth of 4 meters. (13 ft.).
MUSA has gained international recognition for the originality of its work. All the sculptures, made with marine concrete, were placed in order to create an artificial habitat that helps preserve the beauty of the natural reef and its corals.
Fishing
In Cancun it is possible to enjoy fly fishing, sport fishing and deep sea fishing. The waters of the Mexican Caribbean have great marine wealth, which ensures that you always have a good experience when you go fishing. There are all kinds of boats and you can combine the experience of fishing with other activities such as snorkeling.
There are several types of fishing in Cancun: fly fishing, spinning or light tackle, bottom fishing and deep sea fishing. There is always something for everyone, from the beginner to the experienced fishermen. The warm waters of the Caribbean Sea are rich in biodiversity; they teemed with marine life, which means excellent sport fishing. You can always enjoy calm water, low stress and plenty of action, beside you can customize your trip including snorkeling adventures.

More Tourist Attractions in QUINTANA ROO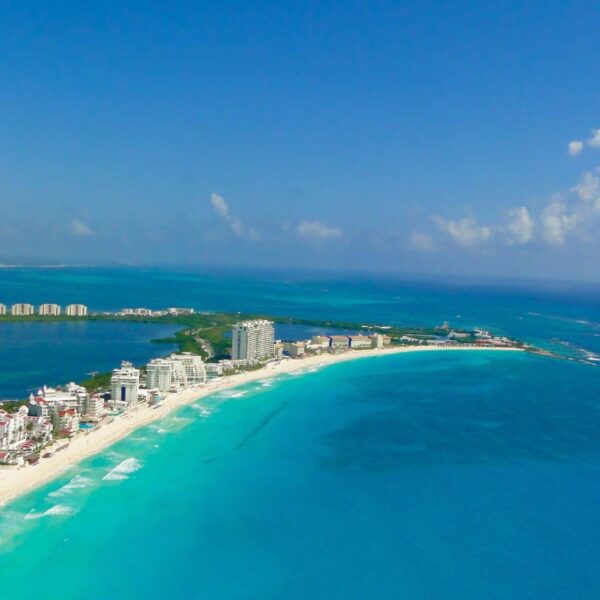 Beaches
Cancun is recognized around the world for its spectacular white sand beaches, its fascinating sea with turquoise blue waters and its unique climate. In addition, it has excellent air and land connectivity, as well as a first-rate hotel infrastructure that places it as one of the best tourist destinations in the world. Year after year Cancun is the destination chosen by national and international visitors thanks to the wide range of attractions and tourist places it offers such as: Mayan culture and history that can be enjoyed in its museums and archaeological sites, water activities, adventure tourism, great variety of gastronomic experiences, spectacular shopping centers as well as seductive entertainment offers for the whole family.… Read More
Read More »

Guided Tours in QUINTANA ROO

Flights & Hotels in CANCUN

More Tourist Attractions in MEXICO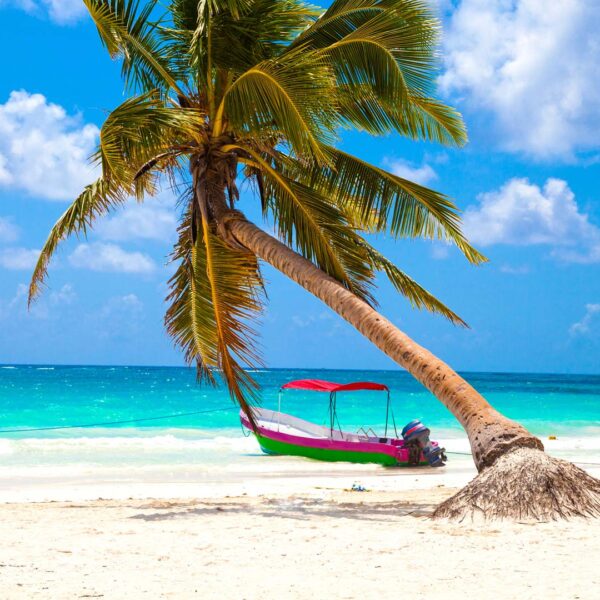 On the Beaches of Mexico you can immerse yourself in the intense blue ocean of the Pacific bays, sunbathe on the shore of the warm and transparent waves of the Caribbean Sea in Quintana Roo or even rest on the beautiful coasts of the Gulf of Mexico. Mexican beaches hide wonderful secrets for the traveler. By visiting them, in addition to enjoying the excellent climate and water activities, you can discover splendid archaeological sites and interesting colonial cities without traveling long distances.… Read More
Read More »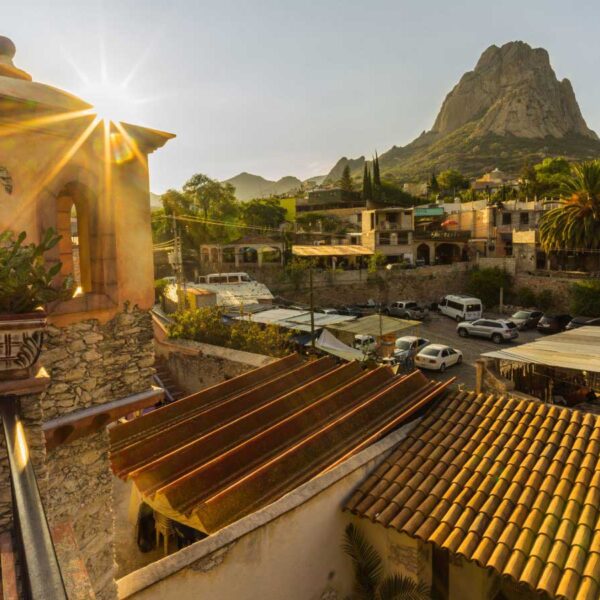 A Magical Town is a place with symbols and legends, towns with history that in many cases have been the scene of transcendent events for our country, they are places that show the national identity in each of its corners, with a magic that emanates from its attractions ; visiting them is an opportunity to discover the charm of Mexico. The Magical Towns Program contributes to revalue a set of populations in the country that have always been in the collective imagination of the nation and that represent fresh and varied alternatives for national and foreign visitors. A town that through time and in the face of modernity, has conserved, valued and defended its historical, cultural and natural heritage; and manifests it in various expressions through its tangible and intangible heritage. A Magical Town is a town that has unique, symbolic attributes, authentic stories, transcendent events, everyday life, which means a great opportunity for tourist use, taking into account the motivations and needs of travelers.… Read More
Read More »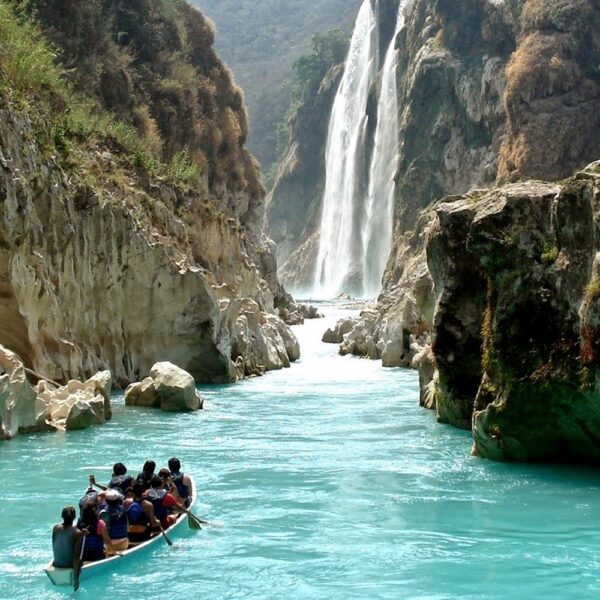 Mexico is one of the best countries for Ecotourism as it has a great variety of flora and fauna, as well as a large number of refuges for extraordinary species. You can enjoy recreational activities of appreciation and knowledge of nature through contact with it, such as: stargazing, observation of natural attractions, wildlife and bird watching. Throughout México there are more than 176 protected natural areas, 5 of them considered by UNESCO as Natural Heritage of Humanity. Just for this and much more, we believe that Mexico is a Paradise for Ecotourism.… Read More
Read More »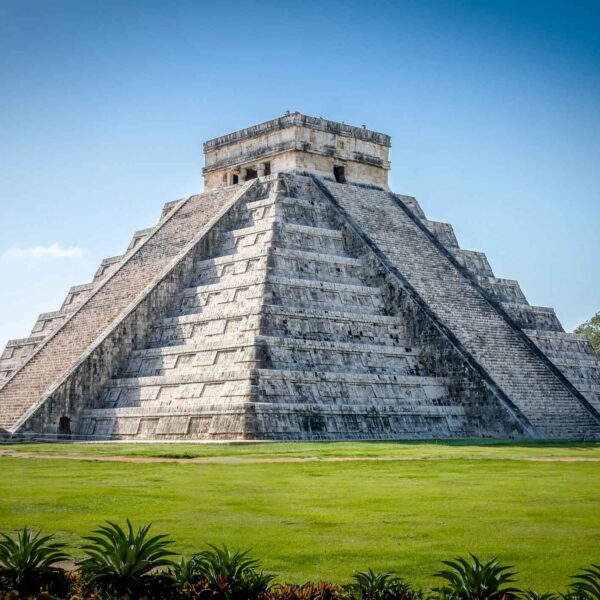 The Archaeological Zones are the cultural past of every Mexican. You will be amazed at the ambient, nature and the environment that surrounds them. Climbing to the top or being around it will take us back in time to admire every detail. México is a country of culture and traditions, many of which we have inherited from the pre-Hispanic inhabitants of this vast territory, although it is true that there were more settlements in the central and southern part of the country, it is also possible to find some archaeological remains in the north.
… Read More
Read More »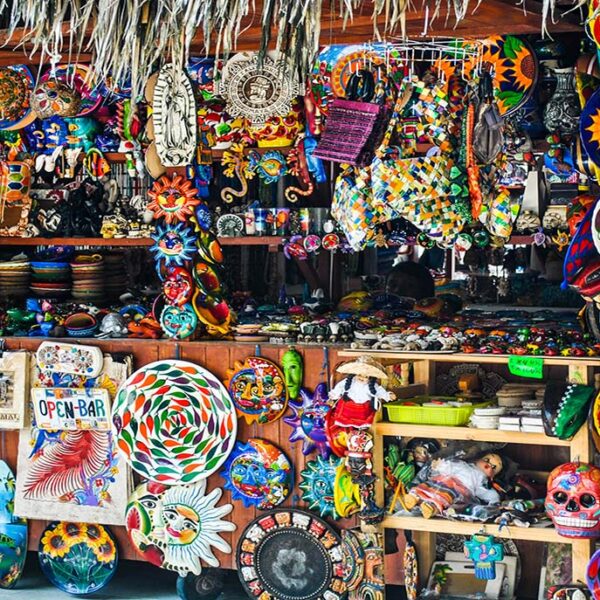 It is practically impossible to make a meticulous, and above all, accurate selection of the places to visit in Mexico. Each place that our country houses is unique and beautiful in its own way. Mexico, with its nearly 2 million km², has a large number of scenarios to offer, as well as endless activities to do. Do not lose your way and enter the places to visit in Mexico. In Mexico, apart from the beaches and its famous archaeological sites, there are many other really interesting sites and activities that you should know. In the surroundings of the main cities you will find places full of culture and tradition, where you can spend relaxing, interesting and fun vacations. On your trip through Mexico you cannot stop obtaining souvenirs, the crafts that are made here are of the highest quality and recognized worldwide. A shopping tour cannot be missed.… Read More
Read More »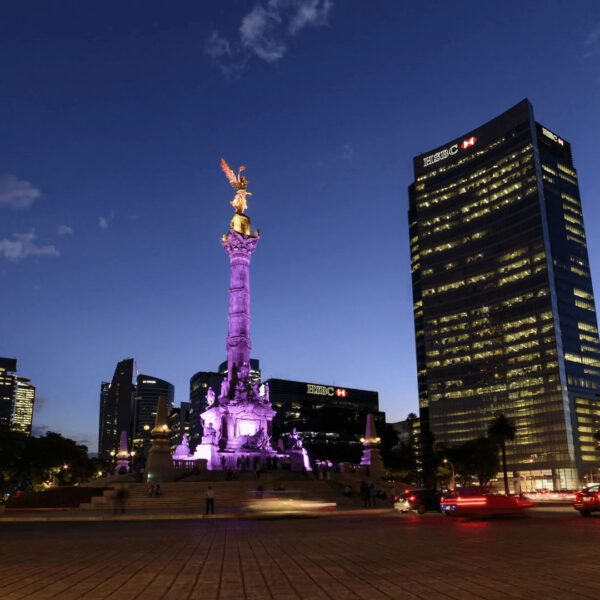 Folklore, gastronomy, literary culture, art and exhibitions, is what you will find in the capitals of the states of Mexico. To the north, colonial Mexico, Puebla, Guadalajara, Guanajuato, the Sonoran desert and the California peninsula. To the east Veracruz and the gulf. To the west Acapulco, Oaxaca and Tuxtla Gutiérrez. And to the south the Riviera Maya and the pyramids of Chichén-Itzá, Tulúm and Cobá in Yucatán, Palenque in Chiapas, the cenotes, and the Central American jungles.… Read More
Read More »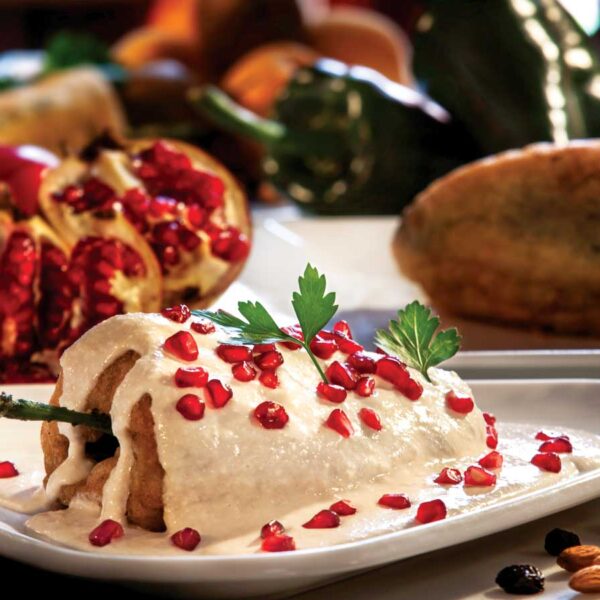 The Gastronomy of Mexico has a great diversity of typical dishes, which is why it was recognized by UNESCO as Intangible Heritage of Humanity. The basic and representative ingredients of Mexican dishes are: corn, coriander, chili, beans, piloncillo, nopal and tomato. Mexican cuisine is also characterized by its sauces, which serve as an accompaniment to traditional dishes, prepared based on spices.… Read More
Read More »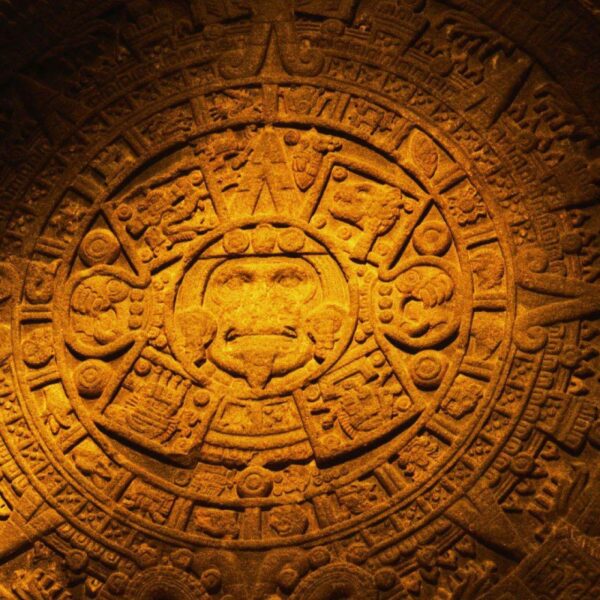 Mexico has an incredible diversity of landscapes, where the beauty of its beaches, internationally recognized, stands out. In its vast territory of coasts, there are beaches of unparalleled beauty, and colorful landscapes. A large network of first-class hotels and tourist services is available to visitors to these beaches. Mexico is also mystical places, dotted with archaeological testimonies inherited from its original inhabitants. Monuments made by the Mayas, Aztecs and Toltecs are located in magical landscapes, like lighthouses in an ocean of natural beauty. They offer visitors buildings that tell their history, and museums that collect their cultural heritage. And that keep alive ancestral traditions, in ceremonies and festivals, where you can enjoy cultural activities and entertainment.… Read More
Read More »