México » Interesting Sites and Activities
FESTIVITIES AND TRADITIONS IN MEXICO
It is practically impossible to make a meticulous, and above all, accurate selection of the places to visit in Mexico. Each place that our country houses is unique and beautiful in its own way. Mexico, with its nearly 2 million km², has a large number of scenarios to offer, as well as endless activities to do. Do not lose your way and enter the places to visit in Mexico.
In Mexico, apart from the beaches and its famous archaeological sites, there are many other really interesting sites and activities that you should know. In the surroundings of the main cities you will find places full of culture and tradition, where you can spend relaxing, interesting and fun vacations.
On your trip through Mexico you cannot stop obtaining souvenirs, the crafts that are made here are of the highest quality and recognized worldwide. A shopping tour cannot be missed.

Oaxaca
Handicrafts from Oaxaca are a great tradition and they offer a diversity that denotes the artistic richness and imagination of its people. The talented artisans of Oaxaca make beautiful pieces of clay, textiles, wood, metal, skins and other materials, forming a rich and varied folk art in both decorative and useful items.… Read More
Read More »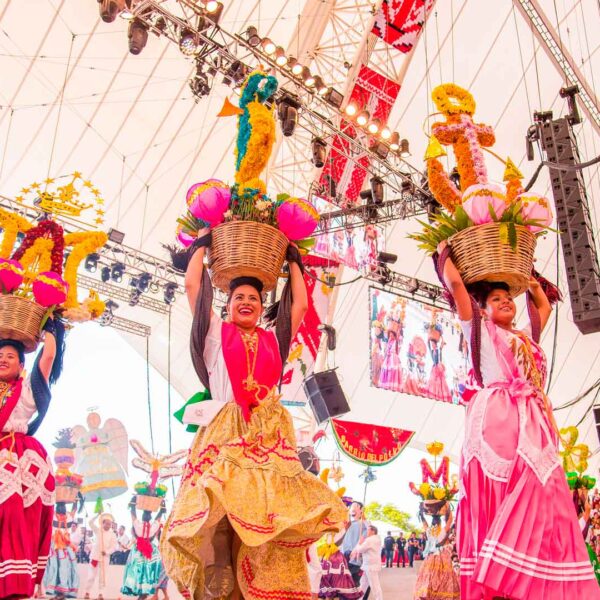 Oaxaca
The Guelaguetza is an ancient tradition with pre-Hispanic roots related to agricultural ceremonies of gratitude to the gods for the arrival of the rains and the lifting of the harvest at the end of July and is the largest festival in Oaxaca. La Guelaguetza is a celebration of gratitude for the arrival of the rains and the harvests, in which representatives from all regions of the state gather in the capital to share their culture through dances, crafts and food. La Guelaguetza is celebrated every year on the two Mondays after July 16, except when the first Monday is July 18, Benito Juárez's death anniversary. Many types of dances also participate, such as the traditional Flor de Piña; where women usually dress in Huipiles representing the different regions of the state, as well as with their pineapple on their shoulders, they comb their hair with beautiful long braids accompanied by their ribbons and can not missing her accessories that is, bracelets, necklaces and earrings of precious colors and her beautiful makeup.… Read More
Read More »
Traditions in Mexico
The Day of the Dead in Mexico is a very old festivity that dates back to the indigenous vision of death. The celebration takes place on the night of November 2 of each year. The celebration consists of gathering the objects that the dead used in life and their favorite food, as well as flowers to make a path that guides the deceased towards their offering, candles or candlesticks on an altar. In addition to the Pan de Muerto and the sugar skulls.… Read More
Read More »

Oaxaca
In the state of Oaxaca there are many customs and traditions throughout the year, and within the state, said that they have the same purpose of celebration but with different things, in fact from one region to another or even more from one town to another, the Customs vary for perhaps details but that is what makes them authentic. All the holidays are celebrated, the profane and the religious ones. The festival calendar is extensive due to the diversity of ethnic groups, which they still conserve. Oaxaca has a combination in its traditions of the culture of the ancestors and the current culture, a state that does not lose its customs, adapts them to new times and needs.… Read More
Read More »

Interesting Sites in MEXICO
CDMX
For hipsters, artists, and people who like bohemian and intellectual atmosphere this area is a must- see attraction. The three different districts offer unique places. Zona Rosa is a neighborhood known for its shopping, nightlife and restaurants, which cater to foreign and Mexican visitors, as well as businessmen of the nearby Paseo de la Reforma.… Read More
Read More »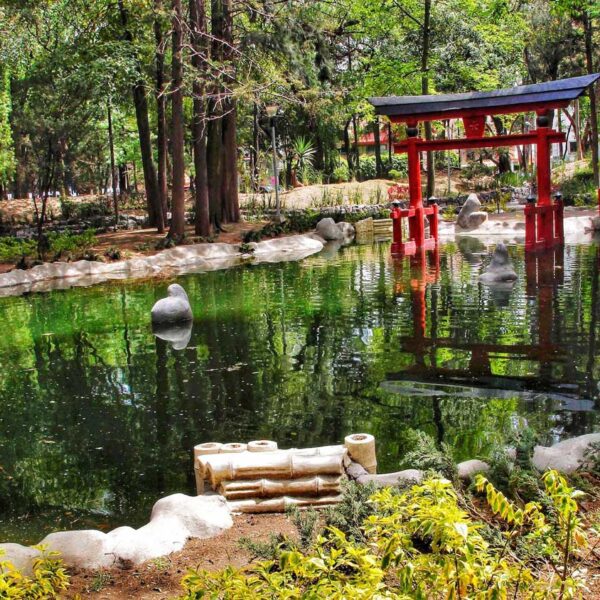 CDMX
Stunningly beautiful neighborhood of cobblestone streets lined by massive old trees defined by their small plazas and Colonial-Era homes with boutiques, galleries, ancient churches, restaurants with nice outdoor terraces, bookstores, and cafes. This whole area is infused with a particular international feeling that lends a bohemian touch to the neighborhoods where many intellectuals and artists have lived, like León Trotsky, Octavio Paz, Diego Rivera, Frida Kahlo and Salvador Novo. Theaters, jugglers, mime artists, street musicians, paintings and sculptures display in the plazas, are just some of the cultural activities around this area. Here, visitors find a little of the old, provincial Mexico.… Read More
Read More »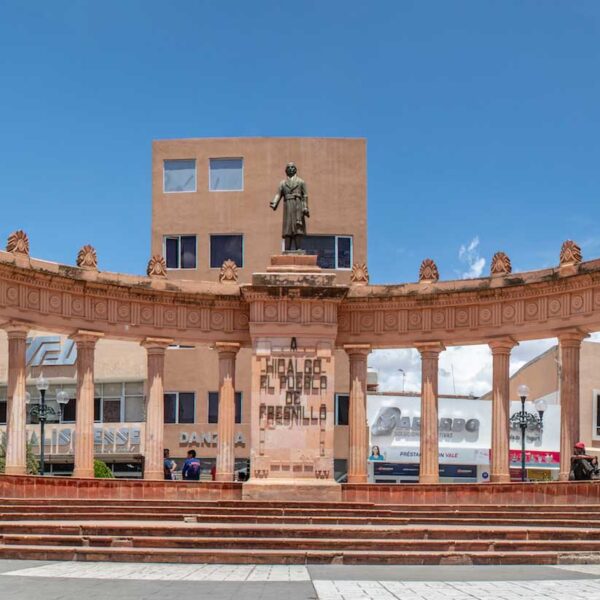 Zacatecas
It is the second largest city in Zacatecas and was founded by Francisco Ibarra in 1554. Throughout much of its history, the city's fate has followed the boom and bust of the mines and you can see it in the streets and in the colonial-era buildings. Today, Fresnillo continues to stand as one of the world's largest producers of silver. This city has been the birthplace of great artists and prominent politicians and offers several attractions including squares, monuments, gardens, museums and mines.… Read More
Read More »
CDMX
One of the main arteries of the city: "La Avenida Insurgentes". The formerly known as "Via del Centenario", has become a reference for location, commerce and tourism. With its almost 29 kilometers in length, it offers a large number of options and activities for tourism. On the avenue, there are historical monuments, cultural and commercial buildings, parks, etc. If you are planning a business or pleasure visit to Mexico City, or you live in this great city, do not hesitate and take a tour of Avenida Insurgentes, either day or night, surely you will find a wide variety of activities of great interest.… Read More
Read More »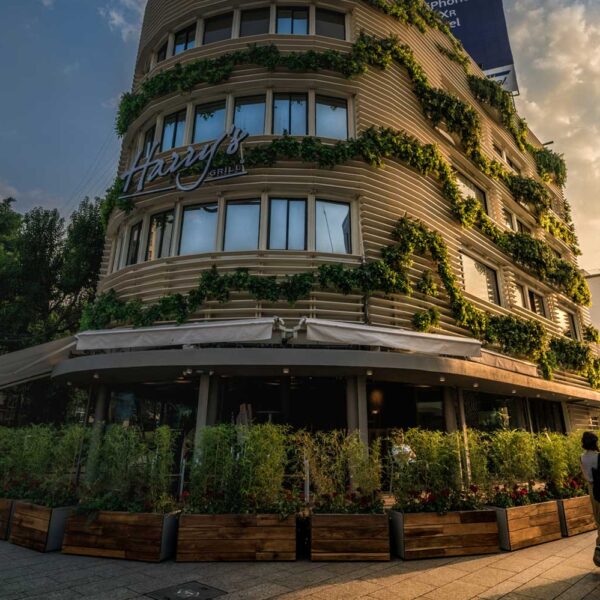 CDMX
At the end of Paseo de la Reforma Avenue looms Chapultepec hill, on the top is a beautiful ancient castle surrounded by the centuries-old forest, world-class museums, amusement parks, a zoo and lakes. This is the perfect place to share a good time with your family. This is an upmarket neighborhood. It houses the offices of international organizations, embassies, and the offices of many corporations, as well as upscale hotels, designer shops, modern malls, gourmet restaurants, and art galleries. The perfect place to pamper yourself!… Read More
Read More »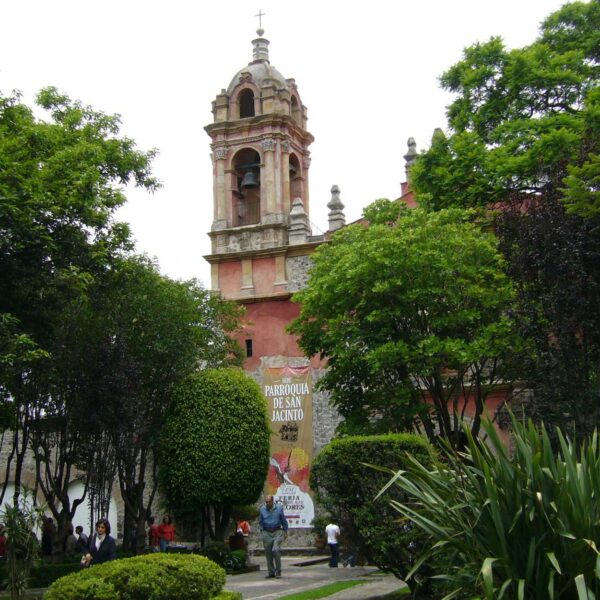 CDMX
This neighborhood has been kept in a time capsule. The beautiful plazas, narrow cobblestone streets, and old colorful houses with elaborate balconies, maintain an authentic colonial atmosphere. Today San Angel also features many exclusive boutiques and art galleries. Restaurants where you can enjoy outdoor dining on beautiful patios or terraces that surround plaza De San Jacinto. The square is best known for its Saturday art bazaar. High-quality handicrafts, antiques, art, and Mexican food are all offered here. Since 2010 San Ángel urban architecture (streets, squares, churches, convents, etc), became the city's first Tangible Cultural Heritage of Mexico City and the cultural expressions manifested in the neighborhood as Intangible Cultural Heritage.… Read More
Read More »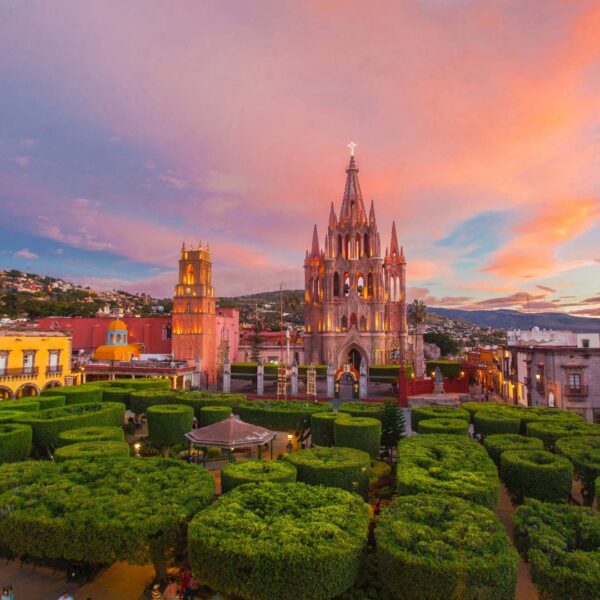 Guanajuato
San Miguel de Allende was founded in 1542, this is one of the most beautiful colonial cities in Mexico. San Miguel has meant the careful conservation of the town's charming architecture and cobblestone streets, as well as its culture and traditions, and that is why it has become a UNESCO World Heritage site. Besides it offers the warm and friendliness of the people, the charming small cafes, bars, haute-cuisine restaurants and unique nightspots blend into the beautiful streets of this cosmopolitan town. San Miguel boasts more "fiestas" than any other Mexican town. There are religious, cultural or sports events; some of them include international performances like the International Jazz Festival and the Chamber Music Festival; and some others are traditional celebrations like the "Sanmiguelada" (Running of the Bulls), the National Brass and Wool Fair and the Holy Week, with a solemn procession of the Holy Burial, among others.… Read More
Read More »
Oaxaca
The Santo Domingo Cultural Center is a cultural complex that is located in what was one of the most important convents in the colony. It is a large convent in which the Museum of the Cultures of Oaxaca, the Fray Francisco de Burgoa Library and the Ethnobotanical Garden have been established. The Néstor Sánchez Public Newspaper Library is located in a building that is part of the complex but dates from the 19th century.… Read More
Read More »
CDMX
The southern part of Mexico City is made up of 5 delegations that are Milpa Alta, Xochimilco, Tlahuac, Tlalpan and Coyoacán. Many places of interest are located in this area of the city. Beautiful parks and forests, gardens on the water, museums, theaters, markets, culture, history and entertainment are just some examples of the diversity that can be found in this part of the city.… Read More
Read More »
Chiapas
Tapachula and Tonalá will amaze you with their beautiful buildings, their people and their traditions, colonial monuments, and breathtaking landscapes. Tapachula is also known as "La Perla del Soconusco" (The Pearl of Soconusco), it is a modern city with beautiful buildings built in a classic style. Located just next to the border with Guatemala, almost at the foot of the volcano Tacaná. Tonalá is a city in the southwest of Chiapas and head of the IX Istmo-Costa region; considered the third city in economic importance of the state; It is located in the transition of the Pacific Coastal Plain and the Sierra Madre de Chiapas.… Read More
Read More »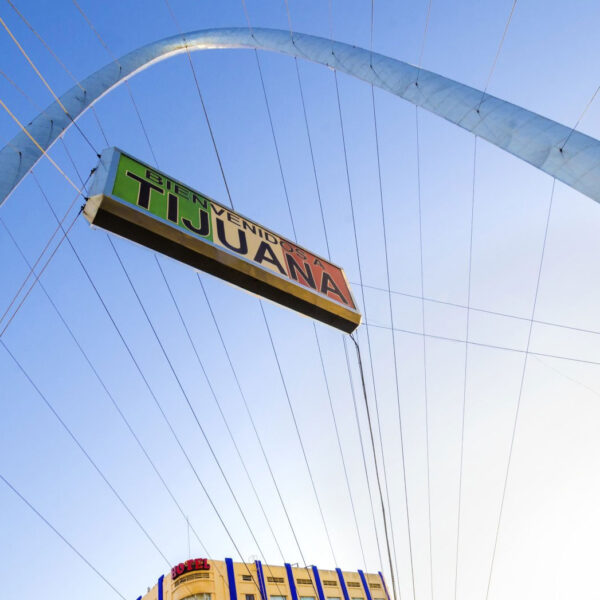 Baja California Norte
Tijuana is one of the best known tourist places in Baja California. It is one of the largest cities in Mexico. Its spaces attract by the beauty of the views of the Pacific Ocean, by the hectic pace of its locals and visitors, by the offers for fun, entertainment and culture. But it stands out for its powerful gastronomy, present in the restaurant offers in Tijuana where the authenticity of Mexico and the contribution from distant lands are mixed in a mixed and eclectic cuisine. On your next vacation in Mexico go enjoy Baja California, and discover the best places in Tijuana.… Read More
Read More »
Michoacan
Uruapan is the second most important city in the state of Michoacán has a history that dates back to the pre-Hispanic era. Uruapan has been qualified as "the orchard of Michoacán" or "World capital of the avocado". Nevertheless, the more deserved title is "the true cradle of the lacquer", due to the production of trays, cups, masks, boxes, and other wooden objects, artistically decorated with this technique that goes back to the pre-Hispanic period. Among its multiple attractions, the city has magnificent historical monuments like the Franciscan Parish Church that preserves part of its 16th Century walls, and a Plateresque style front that was originally on the main façade; indeed worthy of admiring.… Read More
Read More »

More Things to Do in MEXICO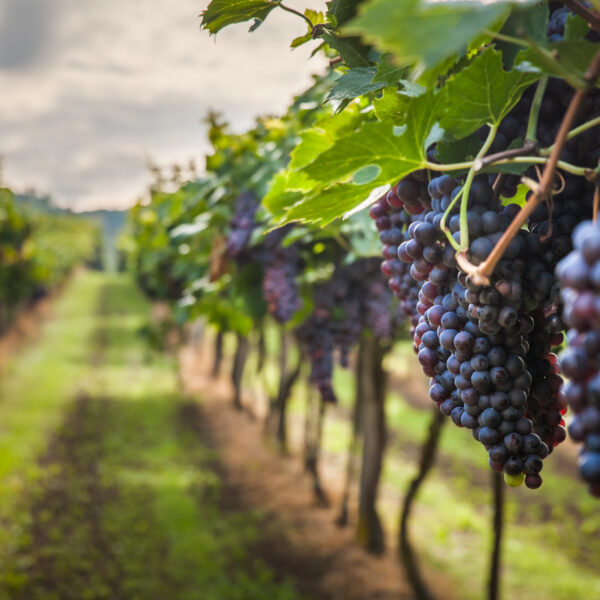 Aguascalientes
In Aguascalientes there is much to admire, from springs to charming towns and old haciendas. Further exploration of the state often includes visits to mineral springs. In the countryside surrounding the capital there are also beautiful old haciendas and colonial buildings, spas and the imposing Sierra Fría. If you like sports, you can practice rock climbing, rappelling, fishing, mountain biking and camping in the rural areas of the state.… Read More
Read More »
Campeche
Campeche is one of the states in the Mexican southeast that is worth visiting for its charming corners full of nature and cultural richness. Therefore, on this occasion, we present some of the most striking interesting sites in Campeche that will surely leave you speechless on your next trip. Take the best photos, fall in love with the best views, let yourself be surprised by its little towns full of history and learn more about the richness of this place.… Read More
Read More »
Jalisco
Near Guadalajara there are several of the most beautiful and interesting towns in the country, so these vacations you can take advantage of and visit those places that keep the true essence of Mexico in their streets.… Read More
Read More »
Oaxaca
Oaxaca is a destination that offers a great variety of attractions and tourist charms which leave anyone surprised. When arriving in the city of Oaxaca, the most common is to visit the historic center, the Santo Domingo Temple, the Macedonio Tourist Walk, the gastronomic delights in the Benito Juárez market, the Basilica de la Soledad, among other attractions. And one of the places that you cannot miss is the Monte Alban archaeological zone, which is approximately 30 minutes by car from the historic center. However, there are other places that are also worth knowing and are in the surroundings of the city. For this reason we recommend the following tourist routes.… Read More
Read More »
Puebla
Puebla has everything for that escape you long for, with its cloud forests, mountains, hot springs, waterfalls, rivers, lagoons and even volcanoes, together with its magical towns, its gastronomy and its culture. You don't need to cross borders, board a plane or travel whole days by road to enter paradise. There are many places near Puebla to visit and enjoy. The surroundings of Puebla and its natural beauties are countless, the imposing Popocatepetl volcano, an excellent climate, the colorful markets, its flavors and textures, and the smile of a local child that makes you feel at home is never lacking.
… Read More
Read More »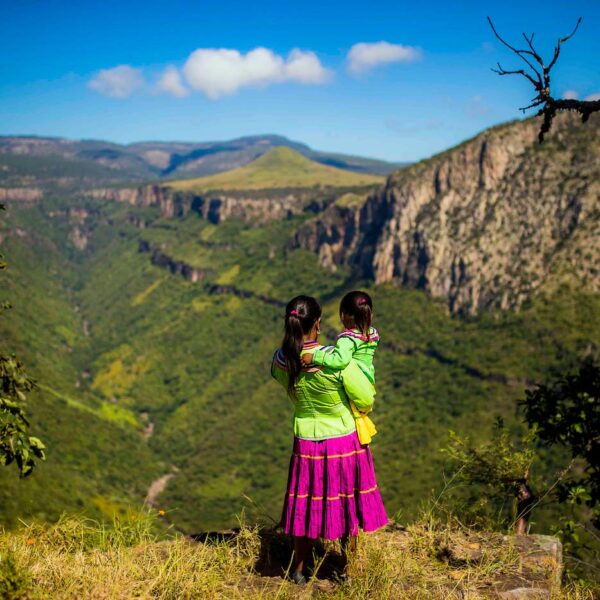 Nayarit
Considered a colonial monument in itself, the city of Tepic is surrounded by majestic mountains that have witnessed many historical events in the country. Cradle of illustrious men such as the writer Amado Nervo and the boy hero Juan Francisco Escutia, it is also known as Tepic de Nervo in honor of the poet. There are many meanings that are attributed to the name of this city, such as "Tierra del Maíz", "Place of massive stones" or "Very populated site".… Read More
Read More »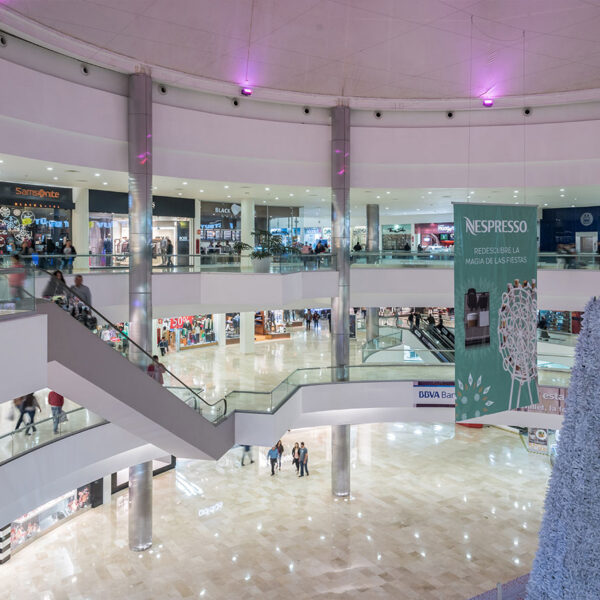 Jalisco
No visit to Guadalajara would be complete without taking time to shop. Whether you need a new pair of shoes, a luxury tailored suit, home décor pieces, or even Mexican spices, Guadalajara is sure to exceed your expectations. Shopping options in Guadalajara are extensive, whether you are looking for footwear, handicrafts, jewelry, sweets, souvenirs, in this guide we try to include options for all budgets.… Read More
Read More »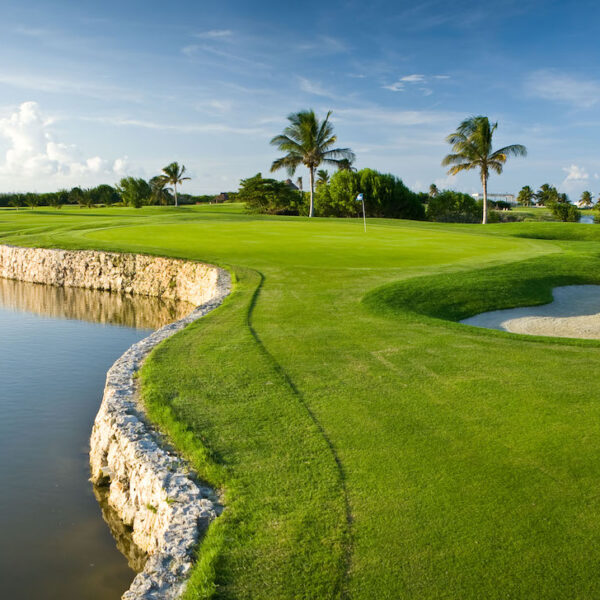 Quintana Roo
The golf circuit in and around the Mexican Caribbean makes it one of the most competitive destinations both within and beyond our borders. It Offers 15 operating courses, other interesting golf complexes. In an advanced planning stage and the endorsement of international tournaments such as the PGA Tour at Mayakoba, the only PGA event to take place outside the United States and Canada. Cancun is on the verge of becoming México's new golf leader, with seven courses in Cancun, another seven in La Riviera Maya and one more in Cozumel.
Courses are full-service venues, each with a professional pro shop, well-maintained golf carts, driving range, putting green, Bermuda fairways and greens, caddies, top quality equipment rentals, restaurants, and beverage cart. All the courses are open to the public (some require advance arrangements for access).… Read More
Read More »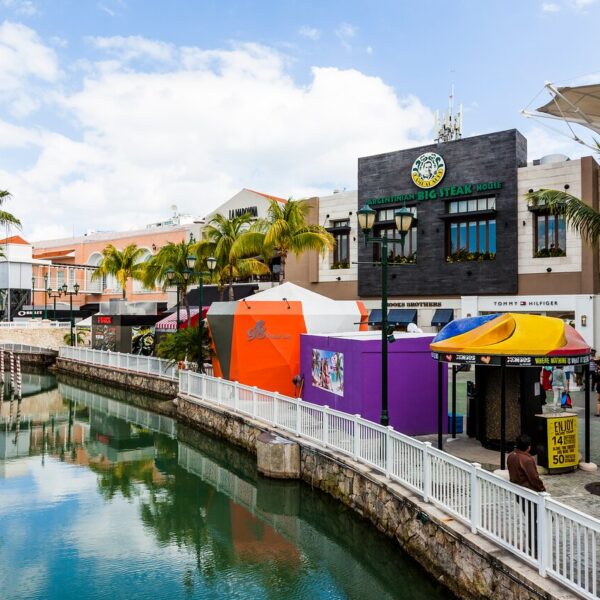 Quintana Roo
The shopping experience in Quintana Roo every day becomes more sophisticated and cosmopolitan thanks to the wide variety of options that the destination offers. In addition, it is a duty-free zone for a wide range of items such as perfumery and cosmetics, as well as for wines and spirits, to name a few. There are exclusive and modern shopping centers in the hotel zone and in downtown Cancun with shops and boutiques that allow the visitor to find national and international renowned brands. Each shopping center has a unique architectural style, as well as an attractive range of services and entertainment options for the whole family.… Read More
Read More »


Flights & Hotels in MEXICO

More Tourist Attractions in MEXICO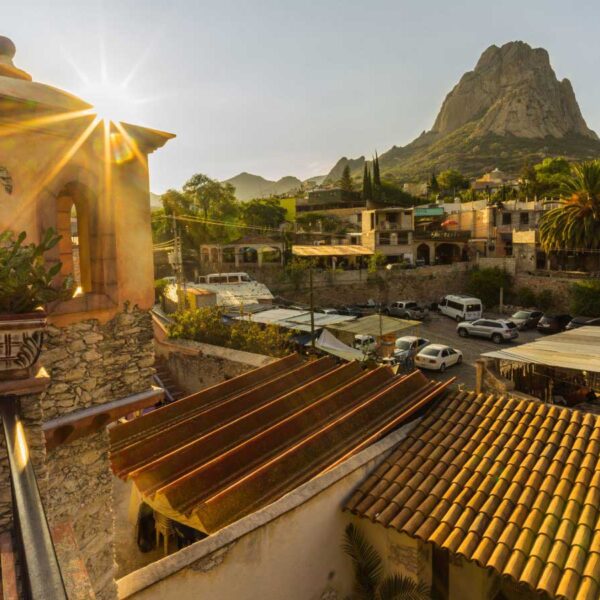 A Magical Town is a place with symbols and legends, towns with history that in many cases have been the scene of transcendent events for our country, they are places that show the national identity in each of its corners, with a magic that emanates from its attractions ; visiting them is an opportunity to discover the charm of Mexico. The Magical Towns Program contributes to revalue a set of populations in the country that have always been in the collective imagination of the nation and that represent fresh and varied alternatives for national and foreign visitors. A town that through time and in the face of modernity, has conserved, valued and defended its historical, cultural and natural heritage; and manifests it in various expressions through its tangible and intangible heritage. A Magical Town is a town that has unique, symbolic attributes, authentic stories, transcendent events, everyday life, which means a great opportunity for tourist use, taking into account the motivations and needs of travelers.… Read More
Read More »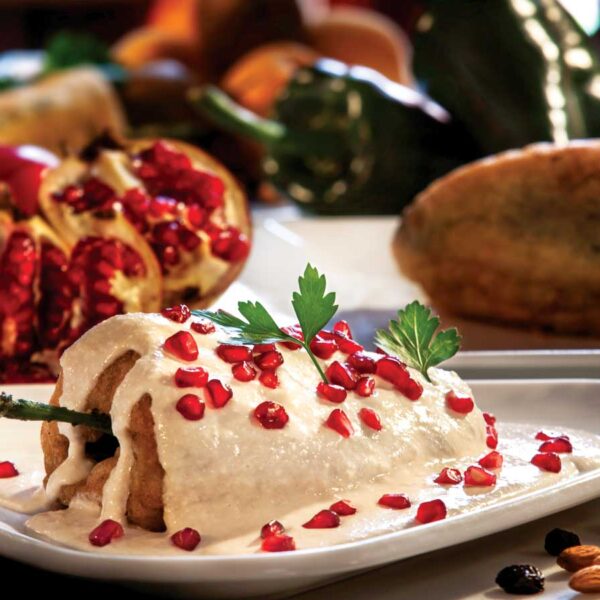 The Gastronomy of Mexico has a great diversity of typical dishes, which is why it was recognized by UNESCO as Intangible Heritage of Humanity. The basic and representative ingredients of Mexican dishes are: corn, coriander, chili, beans, piloncillo, nopal and tomato. Mexican cuisine is also characterized by its sauces, which serve as an accompaniment to traditional dishes, prepared based on spices.… Read More
Read More »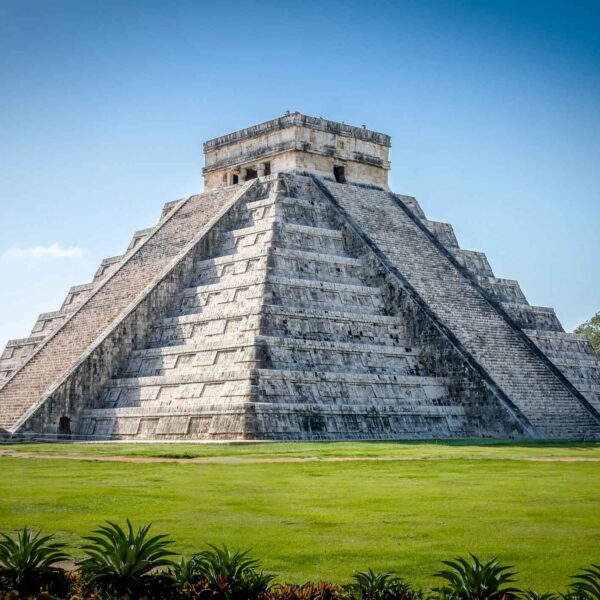 The Archaeological Zones are the cultural past of every Mexican. You will be amazed at the ambient, nature and the environment that surrounds them. Climbing to the top or being around it will take us back in time to admire every detail. México is a country of culture and traditions, many of which we have inherited from the pre-Hispanic inhabitants of this vast territory, although it is true that there were more settlements in the central and southern part of the country, it is also possible to find some archaeological remains in the north.
… Read More
Read More »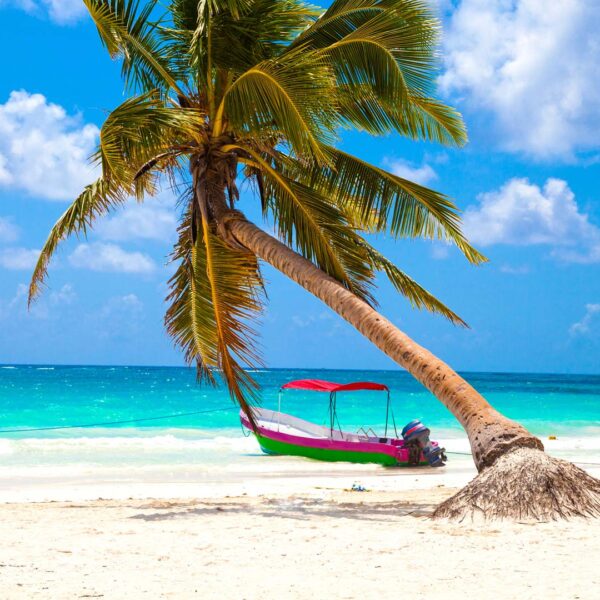 On the Beaches of Mexico you can immerse yourself in the intense blue ocean of the Pacific bays, sunbathe on the shore of the warm and transparent waves of the Caribbean Sea in Quintana Roo or even rest on the beautiful coasts of the Gulf of Mexico. Mexican beaches hide wonderful secrets for the traveler. By visiting them, in addition to enjoying the excellent climate and water activities, you can discover splendid archaeological sites and interesting colonial cities without traveling long distances.… Read More
Read More »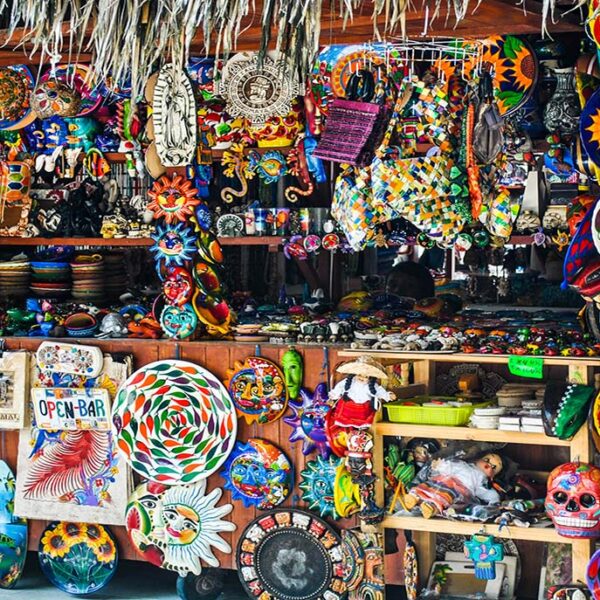 It is practically impossible to make a meticulous, and above all, accurate selection of the places to visit in Mexico. Each place that our country houses is unique and beautiful in its own way. Mexico, with its nearly 2 million km², has a large number of scenarios to offer, as well as endless activities to do. Do not lose your way and enter the places to visit in Mexico. In Mexico, apart from the beaches and its famous archaeological sites, there are many other really interesting sites and activities that you should know. In the surroundings of the main cities you will find places full of culture and tradition, where you can spend relaxing, interesting and fun vacations. On your trip through Mexico you cannot stop obtaining souvenirs, the crafts that are made here are of the highest quality and recognized worldwide. A shopping tour cannot be missed.… Read More
Read More »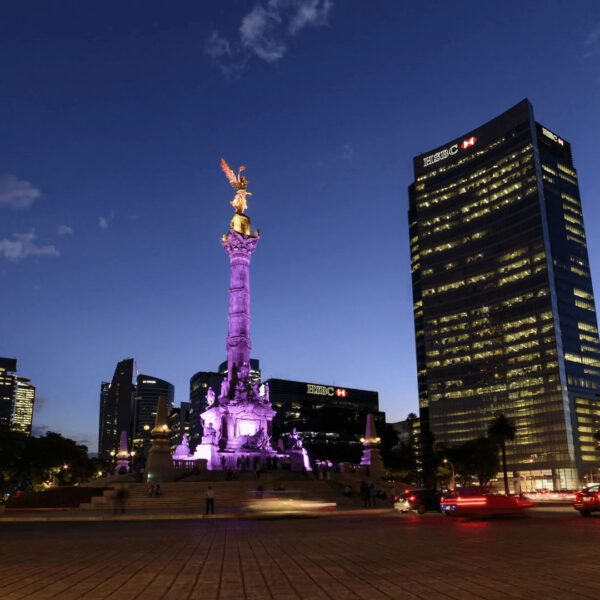 Folklore, gastronomy, literary culture, art and exhibitions, is what you will find in the capitals of the states of Mexico. To the north, colonial Mexico, Puebla, Guadalajara, Guanajuato, the Sonoran desert and the California peninsula. To the east Veracruz and the gulf. To the west Acapulco, Oaxaca and Tuxtla Gutiérrez. And to the south the Riviera Maya and the pyramids of Chichén-Itzá, Tulúm and Cobá in Yucatán, Palenque in Chiapas, the cenotes, and the Central American jungles.… Read More
Read More »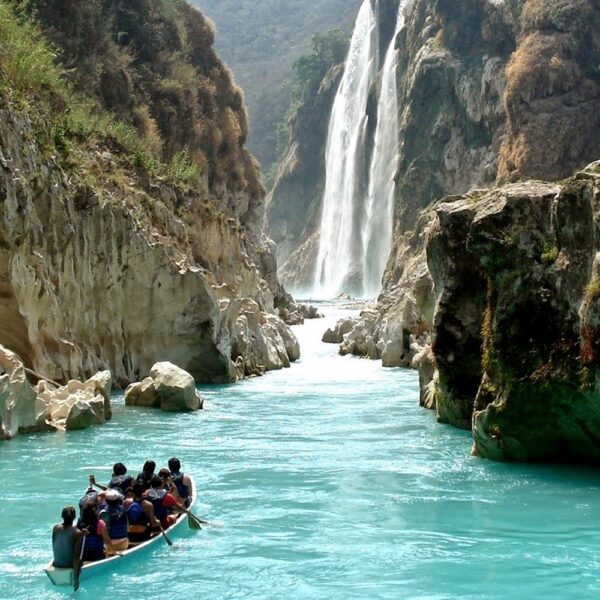 Mexico is one of the best countries for Ecotourism as it has a great variety of flora and fauna, as well as a large number of refuges for extraordinary species. You can enjoy recreational activities of appreciation and knowledge of nature through contact with it, such as: stargazing, observation of natural attractions, wildlife and bird watching. Throughout México there are more than 176 protected natural areas, 5 of them considered by UNESCO as Natural Heritage of Humanity. Just for this and much more, we believe that Mexico is a Paradise for Ecotourism.… Read More
Read More »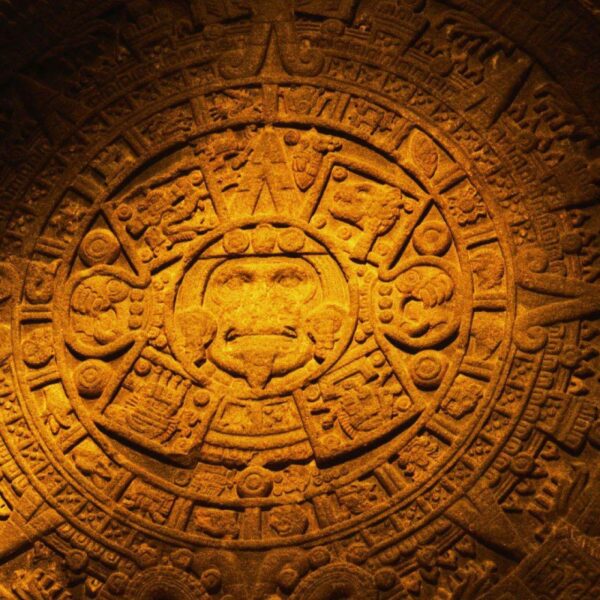 Mexico has an incredible diversity of landscapes, where the beauty of its beaches, internationally recognized, stands out. In its vast territory of coasts, there are beaches of unparalleled beauty, and colorful landscapes. A large network of first-class hotels and tourist services is available to visitors to these beaches. Mexico is also mystical places, dotted with archaeological testimonies inherited from its original inhabitants. Monuments made by the Mayas, Aztecs and Toltecs are located in magical landscapes, like lighthouses in an ocean of natural beauty. They offer visitors buildings that tell their history, and museums that collect their cultural heritage. And that keep alive ancestral traditions, in ceremonies and festivals, where you can enjoy cultural activities and entertainment.… Read More
Read More »