ECOTOURISM AND ADVENTURE IN CDMX
Ecotourism, Nature and Adventure in CDMX
Tourism is one of the main economic activities in Mexico and the world, this is because every day more people move from their place of residence to other destinations with different objectives. For this reason and for the sector to meet the needs of each type of visitor, tourism has chosen to differentiate itself taking into account what motivates people to travel.
On this occasion we will focus on ecotourism and yes, although many do not imagine that within this great city there is space for areas destined for this activity in Mexico City there is an offer for travelers who seek to coexist with the environment. Ecotourism takes place in natural areas and its purpose is the appreciation and knowledge of nature.

Map of Ecotourism in CDMX

Ajusco National Park
The Park is part of a mountain chain of volcanic origin. The highest peaks are Cruz de Marqués (Marquis cross) with 3,930 meters (12,795 ft.) above sea level, and Pico de Águila (eagle's beak) with 3,880 meters (12,730 ft.) above sea level. The Ajusco is visible from any part of Mexico City. The park is characterized by pine-oak forests and high mountain grassland and is a great place for those who love nature.
It is ideal for activities such as mountain biking, horseback riding, motorcycling, hiking, paintball, zip lining, and climbing. This extinct 52 million year old volcano holds the distinction of being the most frequently climbed peak in all of Mexico, and the best season to climb it goes from November to March. The view of the Valley of Mexico from the summit is astonishing.
Atop the volcano is the Tecpan pyramid, a pre-Hispanic site where artifacts have been discovered. Another interesting sites are San Miguel Ajusco Church, Santo Tomas Ajusco Church, and an educational farm. In addition, you can visit a Tudor-style house with a replica of the labyrinth in the province of Kent.
The area around the peak is a popular destination for residents and tourists, especially during the weekends.
Here you will have the chance to enjoy nature and taste some of the local specialties offered by restaurants located by the Picacho road. During the winter is one of the few areas around the city where it may snow. Without doubt a beautiful protected area you must visit during your next trip to Mexico City.
It is a real oasis in the city with a collection of over 1,700 plant species of different ecosystems. There is a nice pond at the entrance to the section devoted to plants traditionally used for ornamental purposes and another to medicinal plants. The arboretum stands out with a collection of living trees. Courses, workshops, concerts and presentations on various topics related to plants are held at the garden occasionally.
Los Dinamos
The name of the park comes from the remains of several former textile factories. Los Dinamos Park is part of the Bosques de la Cañada de Contreras conservation area with an area of 2,429 hectares that encompass forest vegetation, freshwater springs, and a series of canyons and ravines carved by streams.
This park is a great place for outdoor activities such as hiking and rock climbing, camping, horseback riding, ATV rentals, sports fishing and more. The park has over twenty-six km of hiking paths, which connect, with those of San Nicolás Totolapan as well as some vertical canyon slopes for climbing. Los Dinamos is a popular escape from the crowded city and the vegetation of this conservation area is an important source for oxygenation in the Valley of Mexico.
El Tepeyac National Park
This Park covers part of the Sierra de Guadalupe mountain range. The Tepeyac Hill is a place known for the legend of the apparitions of Our Lady of Guadalupe to St. Juan Diego. There is a great view of the valley from the top of the hill. The park is one of the large expanses of artificial forest of eucalyptus. There is a small chapel on top of the Gachupines Hill. It is a park where you can go walking, hiking and biking. There are children playgrounds, kiosks and grills to enjoy a picnic.
Desierto de los Leones (Lion Desert)
A National Park located 32 kilometers (20 miles) southeast from the city. This magical place, a refreshing contrast to the bustling life of the city, extends over 1,800 hectares with mountain peaks and canyons forested with pine and oaks, home to more than a hundred species of birds, 30 of mammals, 7 of amphibians and 9 of reptiles. It's a great place for camping, mountain bike, trekking and hiking.
There is a very well kept 17th century convent built by the Carmelites. The complex is remarkably picture perfect with courtyards of flowers and gardens. You can visit the old cells, oratories, church and underground tunnels.
Outside the main gate, is the "Chapel of Secrets"; it has a domed roof and its acoustics allowed monks face into the corner to speak to another monk during the long stretches of imposed silence in the monastery. The ex-monastery occasionally holds cultural events and weddings. There is a nice restaurant and the Bicentenario Museum, housing photos of the nearby village and a model of the monastery.
Facilities include picnic tables, grills, and children's playgrounds. Outside the convent, there are a handful of restaurants selling "traditional" quesadillas (filled with things like corn-fungus, brain, potatoes and pork skin) that are not to be missed. Open Tuesday-Sunday 9:00-17:00 hrs.
It is a protected natural area of 252 hectares at the south end of Mexico City in the area of Pedregal de San Angel, basically a rocky zone with approximately 206 species of flora and 134 of fauna. The park features five fully paved pathways, some well-maintained picnic areas, playgrounds and cabins.
The park is the perfect place for recreational sports activities and is the ideal hiking spot for novice hikers. The first Saturdays of each month, films are shown in beautiful park settings and projected on a giant outdoor screen next to de Culture House.
The delegation of Cuajimalpa organized the tour "Leyendas Nocturnas del Desierto de los Leones" (Legends) every Thursday, Friday and Sunday at 20:30. Along the route there are actors characterized as monks representing convent life and tell legends about the place.
A 19,000 hectares of protected areas is located in Km. 12 on the old two-lane Picacho to Ajusco Highway. It is a pine and oak forests with creeks, springs, a rainbow trout farm, a deer sanctuary and a didactic farm with some animals such as horses, chickens and ducks, among others.
The park is an excellent spot for practicing hiking and mountain biking in the well-made trails to explore and race through the mountain passes. Other activities are horseback riding and fishing; there are areas for camping, cabins and easier trails for the elderly and children.
Cerro de la Estrella National Park
The Park is over a hill made by volcanic processes, and it has around 200 hectares. There are archeological remains such as older structures, petroglyphs, and temples. Cerro de la Estrella was a major ceremonial site for the Aztec and was the site of the New Fire ceremony performed once every 52 years. The ritual is a sun renewal ceremony that took place at the peak.
The park is filled with small caves, and the most famous is "La cueva del diablo" (Devil's cave) with an estimated depth of 300 mts (984 ft.). These caves have been a source of ghost stories and legends in the area. Recreational facilities include picnic tables, grills, playgrounds, sports facility and a lookout point, where you can snapp some photos of the admittedly panoramic view from 2,460 meters (8,070 feet). Sporting activities practiced in the park include hiking and running.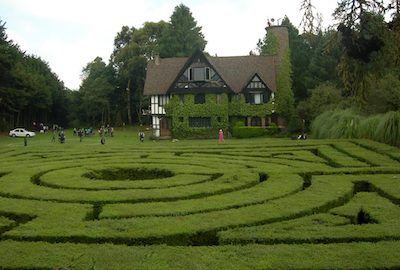 Camping in Mexico City
The Ecotourism Park "Rancho los Laureles" is a perfect place for those who seek to live with nature. It has streams, springs, temazcal baths, fire pit and barbecue area. The San Nicolás Totolapan Ejidal Park has more than 1,700 wooded hectares and is located near the Ajusco mountains. It is equipped to receive campers and has showers, cabins, grills, security services and guided tours.
You can also camp in Los Dinamos, where you will find trout farms, cabin rentals, food sales, horse rentals and experts in adventure tourism. Atoltecayotl, is a natural area that is located in the Milpa Alta mayor's office. It is ideal for camping and enjoying the volcanic landscapes, since there is the Teuhtli volcano, now inactive. It is also one of the best places for hiking.
In the Ecotourism Park "La Gran Palapa" you have to make reservations in advance to camp. Here you will find palapas, viewpoints and temazcal baths. It is also located in the Milpa Alta delegation. A unique place that Mexico City offers in the Tlalpan delegation is the Laberinto del Ajusco (Ajusco's Labyrinth), which has pleasant wooded areas for camping.
Hiking in Mexico City
The Bosque de Chapultepec and Los Dinamos are ideal for hiking. Another excellent option is the trails of the Desierto de los Leones National Park. You can also visit the Ex Convent with underground tunnels and secret gardens or enjoy all its natural landscapes. Other parks for hiking are: In the San Bernabé Ocotepec Ecotourism Park, the Cumbres del Ajusco National Park, the Cañada de Contreras Forests, El Ocotal and the Mazatepetl Eco-Archaeological Park.
Mountain Biking in Mexico City
There are several ecotourism parks and protected areas ideal for this sport such as Los Dinamos, where you can practice mountain biking in the downhill mode, known as Down Hill. It has two adapted tracks within the park with banked curves, ramps, it is a descent of three kilometers that is done in just five minutes. The area has infrastructure for mountain biking with four circuits that offer varying degrees of difficulty.
Other options to practice this sport are: the San Bernabé Ocotepec Ecotourism Park, with more than 330 hectares. of forests, the Parque Desierto de los Leones and the Ecotourism Park "Rancho los Laureles". In the Ajusco there are several very good routes and one of the best in the area is within the San Nicolás Totolapan Ejidal Park, with a route of 17 km. The track has wild sections, rock steps, branches and a fair amount of mud.
Kayaking in Mexico City
At the Madin Dam, located a few minutes from Santa Fe, you can practice kayaking. In fact, classes are held here to learn the techniques of this sport. It can also be practiced at the Michmani Tourist Center located next to the Cuemanco pier in Xochimilco. The center offers 20 km of canals.
Climbing in Mexico City
Outdoors you can climb in the Los Dinamos protected area, as it has four climbing areas for all levels of difficulty. La Cañada de Contreras has 250 routes; its basalt rock walls are armed with good anchors and bolts that facilitate climbing. Also south of Mexico City is the San Bernabé Ocotepec Ecotourism Park where there are several options for those who like to climb.
You will find another option suitable for this sport in the Sculptural Space, in Ciudad Universitaria. The Ajusco is the highest elevation in Mexico City with a height of 3900 meters. and offers 20 compressed basalt rock climbing routes. Most are vertical routes and terminal blocks.
El Cantil is a rock of excellent texture that is located in the north of Mexico City. There are several routes for all levels and tastes.

Mountaineering in Mexico City
The National Autonomous University of Mexico offers a program and facilities for mountaineering. The training takes place twice a week and is divided into five specialties: high mountains, rock climbing (classic and sport), canyoning or canyoning, caving and exploration. To complement the theoretical knowledge, every 15 days camps are held to carry out practices.
Another important organization is the Association of Hiking and Mountaineering of the National Polytechnic Institute, in charge of spreading, regulating and organizing the practice of mountain activities. There are tours to visit the volcanoes that go to "La Joya" at 3700 meters above sea level, where you can tour the "Paso de Cortés".
If you want, you can continue the ascent knowing the flora and fauna of the place until you reach the first viewpoint at 3800 meters above sea level, the second at 4300 meters above sea level, or the third at 4800 meters above sea level.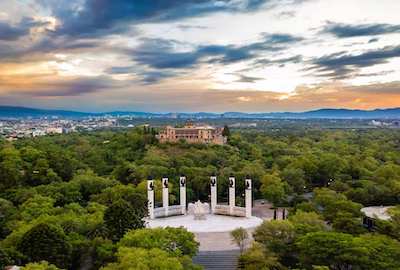 Another option is to explore the Pico del Águila in Ajusco, going through a pine forest until you reach the top. The road is not so difficult and the landscapes and experiences are unforgettable.
Birdwatching in Mexico City
This is an activity that will allow you to relax and connect with nature amidst the chaos of the city. In the Valley of Mexico you can see more than 300 species of birds and there are several places where you can practice this activity. Every first or second Saturday of the month, Tótotl Aves y Medio Ambiente AC makes an outing, in cooperation with the UNAM, to the Pedregal de San Ángel Ecological Reserve.
You do not need any special requirements. There is an organization of students of the Biology degree of the UAM called UAMeros Pajareros that organizes these walks. The Natural History Museum offers a Participatory Bird Monitoring program that enables visitors to be trained in birdwatching and to keep track of changes in diversity and their numbers. In this case the place of observation is the Bosque de Chapultepec.

More Tourist Attractions in CDMX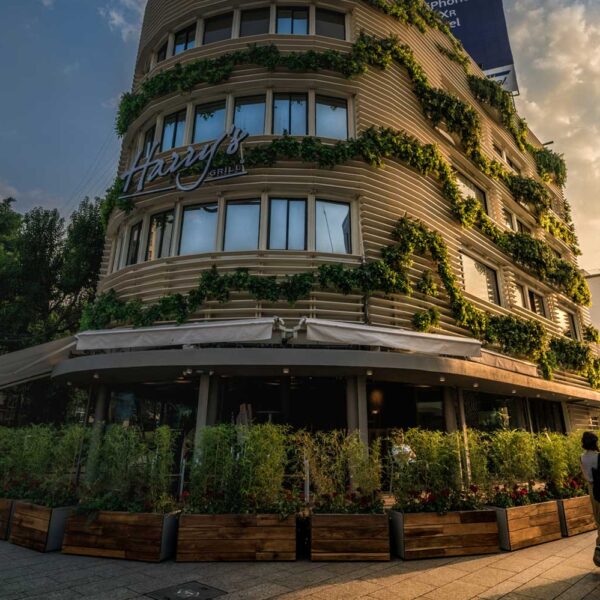 Interesting Sites
At the end of Paseo de la Reforma Avenue looms Chapultepec hill, on the top is a beautiful ancient castle surrounded by the centuries-old forest, world-class museums, amusement parks, a zoo and lakes. This is the perfect place to share a good time with your family. This is an upmarket neighborhood. It houses the offices of international organizations, embassies, and the offices of many corporations, as well as upscale hotels, designer shops, modern malls, gourmet restaurants, and art galleries. The perfect place to pamper yourself!… Read More
Read More »


Flights & Hotels in MEXICO CITY (CDMX)

More Tourist Attractions in MEXICO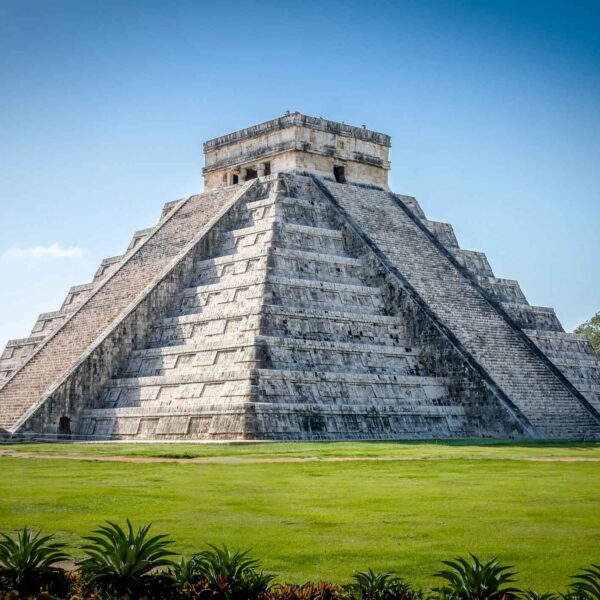 The Archaeological Zones are the cultural past of every Mexican. You will be amazed at the ambient, nature and the environment that surrounds them. Climbing to the top or being around it will take us back in time to admire every detail. México is a country of culture and traditions, many of which we have inherited from the pre-Hispanic inhabitants of this vast territory, although it is true that there were more settlements in the central and southern part of the country, it is also possible to find some archaeological remains in the north.
… Read More
Read More »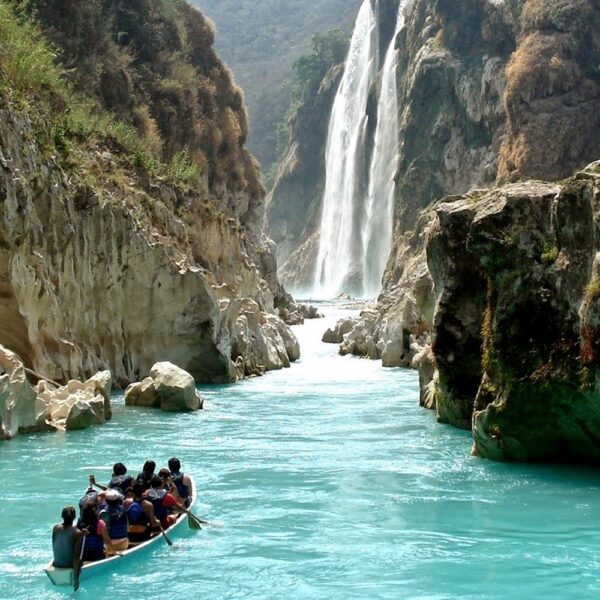 Mexico is one of the best countries for Ecotourism as it has a great variety of flora and fauna, as well as a large number of refuges for extraordinary species. You can enjoy recreational activities of appreciation and knowledge of nature through contact with it, such as: stargazing, observation of natural attractions, wildlife and bird watching. Throughout México there are more than 176 protected natural areas, 5 of them considered by UNESCO as Natural Heritage of Humanity. Just for this and much more, we believe that Mexico is a Paradise for Ecotourism.… Read More
Read More »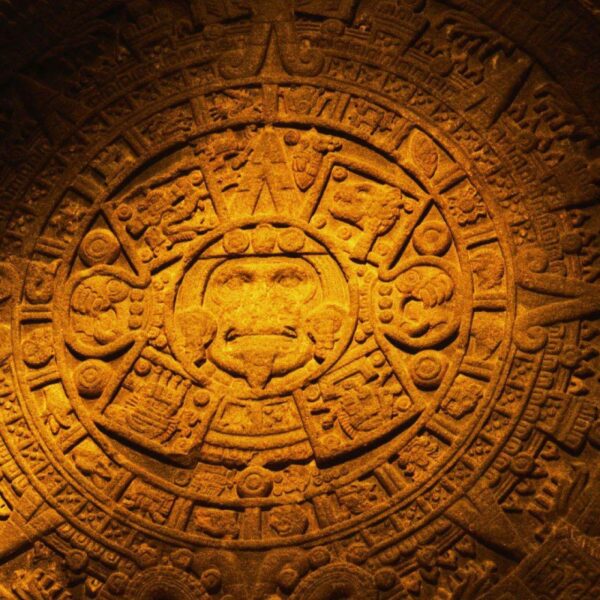 Mexico has an incredible diversity of landscapes, where the beauty of its beaches, internationally recognized, stands out. In its vast territory of coasts, there are beaches of unparalleled beauty, and colorful landscapes. A large network of first-class hotels and tourist services is available to visitors to these beaches. Mexico is also mystical places, dotted with archaeological testimonies inherited from its original inhabitants. Monuments made by the Mayas, Aztecs and Toltecs are located in magical landscapes, like lighthouses in an ocean of natural beauty. They offer visitors buildings that tell their history, and museums that collect their cultural heritage. And that keep alive ancestral traditions, in ceremonies and festivals, where you can enjoy cultural activities and entertainment.… Read More
Read More »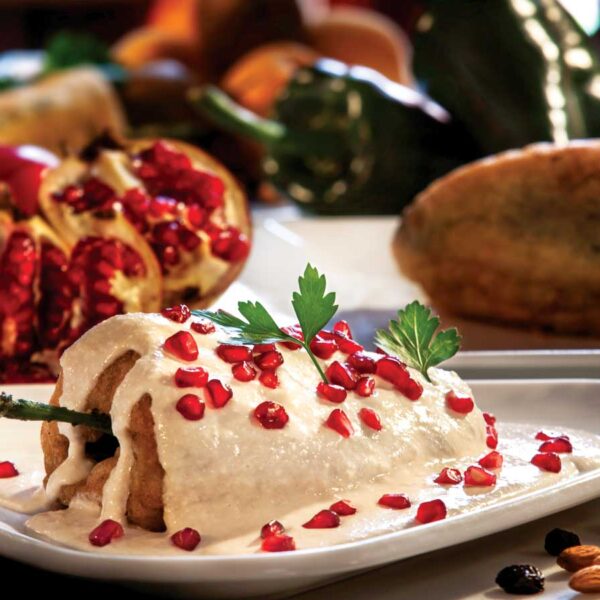 The Gastronomy of Mexico has a great diversity of typical dishes, which is why it was recognized by UNESCO as Intangible Heritage of Humanity. The basic and representative ingredients of Mexican dishes are: corn, coriander, chili, beans, piloncillo, nopal and tomato. Mexican cuisine is also characterized by its sauces, which serve as an accompaniment to traditional dishes, prepared based on spices.… Read More
Read More »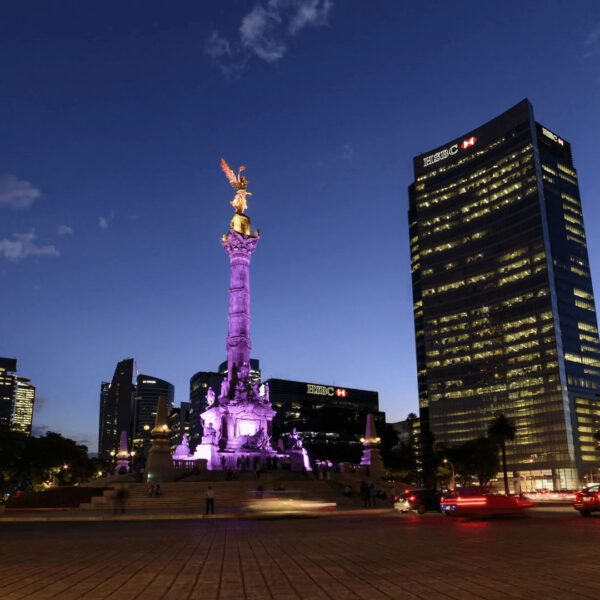 Folklore, gastronomy, literary culture, art and exhibitions, is what you will find in the capitals of the states of Mexico. To the north, colonial Mexico, Puebla, Guadalajara, Guanajuato, the Sonoran desert and the California peninsula. To the east Veracruz and the gulf. To the west Acapulco, Oaxaca and Tuxtla Gutiérrez. And to the south the Riviera Maya and the pyramids of Chichén-Itzá, Tulúm and Cobá in Yucatán, Palenque in Chiapas, the cenotes, and the Central American jungles.… Read More
Read More »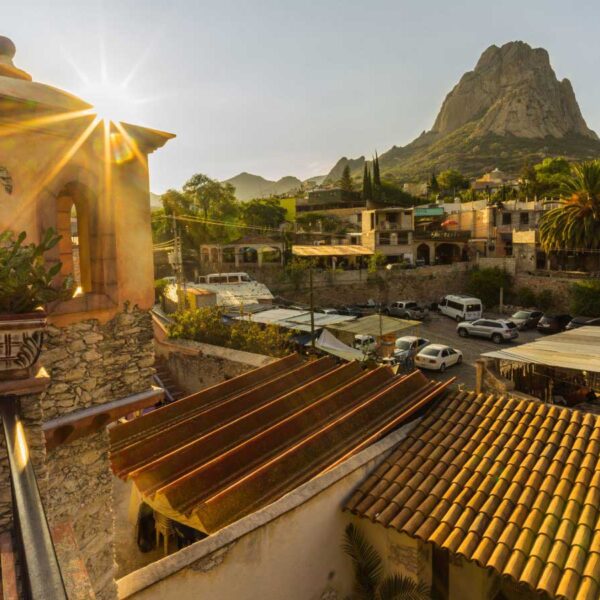 A Magical Town is a place with symbols and legends, towns with history that in many cases have been the scene of transcendent events for our country, they are places that show the national identity in each of its corners, with a magic that emanates from its attractions ; visiting them is an opportunity to discover the charm of Mexico. The Magical Towns Program contributes to revalue a set of populations in the country that have always been in the collective imagination of the nation and that represent fresh and varied alternatives for national and foreign visitors. A town that through time and in the face of modernity, has conserved, valued and defended its historical, cultural and natural heritage; and manifests it in various expressions through its tangible and intangible heritage. A Magical Town is a town that has unique, symbolic attributes, authentic stories, transcendent events, everyday life, which means a great opportunity for tourist use, taking into account the motivations and needs of travelers.… Read More
Read More »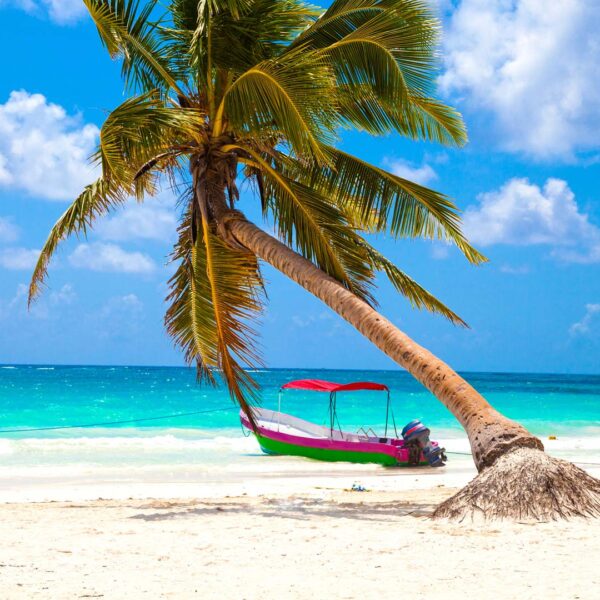 On the Beaches of Mexico you can immerse yourself in the intense blue ocean of the Pacific bays, sunbathe on the shore of the warm and transparent waves of the Caribbean Sea in Quintana Roo or even rest on the beautiful coasts of the Gulf of Mexico. Mexican beaches hide wonderful secrets for the traveler. By visiting them, in addition to enjoying the excellent climate and water activities, you can discover splendid archaeological sites and interesting colonial cities without traveling long distances.… Read More
Read More »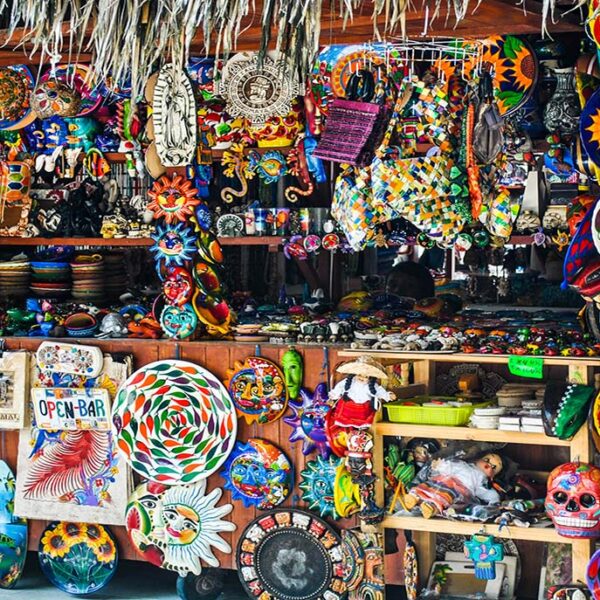 It is practically impossible to make a meticulous, and above all, accurate selection of the places to visit in Mexico. Each place that our country houses is unique and beautiful in its own way. Mexico, with its nearly 2 million km², has a large number of scenarios to offer, as well as endless activities to do. Do not lose your way and enter the places to visit in Mexico. In Mexico, apart from the beaches and its famous archaeological sites, there are many other really interesting sites and activities that you should know. In the surroundings of the main cities you will find places full of culture and tradition, where you can spend relaxing, interesting and fun vacations. On your trip through Mexico you cannot stop obtaining souvenirs, the crafts that are made here are of the highest quality and recognized worldwide. A shopping tour cannot be missed.… Read More
Read More »