GASTRONOMY OF QUINTANA ROO
Typical Food of QUINTANA ROO
The Gastronomy of Quintana Roo shares several elements with that of Yucatán and Campeche, in which traditional and contemporary cooking techniques are mixed. Although in places like Playa del Carmen and Cancun, where migrants from other countries live, the dishes have been enriched with international flavors.
In regional cuisine, ingredients of pre-Hispanic origin are combined with those brought by the Spanish. The dishes of chicken, pork, beef and rabbit meat stewed and seasoned with oregano, purple onion, sour orange, sweet chili, pumpkin seed, tomato, achiote, habanero pepper and coriander stand out among other ingredients.
The papadzules, cochinita pibil, pipián, black filling and panuchos are part of the gastronomic elements shared with the rest of the peninsula. In some municipalities of Quintana Roo it is still possible to taste wild boar meat, venison, chachalaca and pheasant, cooked in a pib or a ground oven seasoned with chili peppers from the region.

Pescado a la Tikin-Xic (Fish a la Tikin-Xic)
You can savor this exquisite dish when you visit Isla Mujeres. This is a delicious fish prepared with a condiment whose base is achiote. It is very common for the various dishes prepared in Quintana Roo to have a characteristic red color.
This is due to the use of achiote in its preparations. In the case of tikin-xic fish, in addition to having achiote in its seasoning for a special taste and color, it is placed in banana leaves and some coconut shells that serve as wrapping and is put to cook over wood embers. Do not stop enjoying this delicious dish when you go for a walk to Quintana Roo; you will be very satisfied.
Makum de Repollo (Cabbage makum)
This is a typical Quintana Roo food, although it is not very well known or popular. It is a dish made with chopped pork loin that is marinated in a marinade made with orange juice. The pork is seasoned with oregano, pepper, and cumin.
To make it, a pot is taken and in it the cut cabbage or cabbage leaves are placed in layers and the meat is placed on top along with onions and tomatoes cut into slices; this is how several layers are made. Then the pot is covered and cooks over low heat until ready. When you go to this Mexican state, be sure to try the Quintana Roo cabbage makum.
Pipián (Mole)
We can say that the pipián is a typical food of many Mexican regions. However, each site has its own characteristics. In all the places where pipián is made, toasted and ground pumpkin seeds are used to make a sauce used to accompany fish, chicken or pork.
The Quintana Roo pipián, which is also known as "oni sikil", dates from ancient Mayan times. On some occasions, tender plums are added to the sauce and various types of meats are accompanied, such as venison, fish, and pork.
Snail Ceviche
Another of the exquisite typical foods of Quintana Roo is the tasty ceviche prepared with snail meat. This is a meal, made from the raw meat of this tasty mollusk; To do this, first the snail meat is beaten with a mallet to make it soften and then lemon juice is placed on it so that it "cooks" in it.
To the meat of the snail in lemon, onion is added, preferably red, tomatoes and habanero pepper to taste; all this chopped into small pieces. If you are in Quintana Roo and they offer you to taste the Chetumal-style ceviche, they will be telling you about the wonderful snail ceviche.
Enchiladas "Quintanorroenses"
One of the tastiest typical foods of Quintana Roo that you can taste when you visit this beautiful state, are the enchiladas of Quintana Roo. For these delicious enchiladas, the corn tortillas are lightly fried in butter. After this, they are bathed with a sauce prepared with ancho chili, guajillo chili, peanuts and almonds. As filling, chicken is placed on them and, when serving, cheese and cream are put on them, as is traditional in other states of Mexico.
Papadzules
Another of the extraordinary typical foods of Quintana Roo are the papadzules. This dish consists of a style of enchiladas that are prepared with a sauce of green pumpkin seeds and epazote. For the filling of this type of tortilla, a boiled egg is used and a sauce made with habanero pepper and tomatoes is placed on top.
In addition to the egg filling, you can add chicken meat, pork or cheese. Don't forget to savor the unique papadzules when you go to Quintana Roo; you will be pleasantly surprised and very satisfied.
Panuchos
Among the typical foods of Quintana Roo, there are the so-called panuchos, very traditional and popular throughout the Yucatan peninsula. Panuchos consist of a fried corn tortilla filled with beans. This tortilla is served with lettuce and chicken or turkey that has been seasoned with the so-called "red recado", a dressing prepared with achiote, chili and pipián.
On the tortilla, the lettuce is placed, then the chicken or turkey and, on top, carrots, tomatoes, avocado and onion are placed in a pickle of acid orange juice and salt. Panuchos are, without a doubt, the typical food of Quintana Roo and their creation is shared with Yucatán, where they can be savored in any place or restaurant.
Empanadas de Cazón (Dogfish empanadas)
Every tourist who comes to the beaches of Quintana Roo, must try the delicious dogfish empanadas, one of the typical foods of this state. They are prepared with a corn dough, which is spread to place in its center a shredded dogfish stew, prepared with tomatoes, onion and epazote; fold in half to close them and fry in plenty of hot oil until well toasted.
Cochinita Pibil
One of the most delicious typical meals of Quintana Roo is the cochinita pibil. It is prepared with tender pork, orange, garlic, cumin, achiote, pepper, orejano and banana leaves. The first thing that is done to make this dish is to cook the suckling pig to be able to peel it more easily.
Then some slices of meat are taken and varnished with orange juice and salt, then left to rest for a period of 24 hours. When this time has passed, the other seasonings are added to the meat slices. The seasoned meat is placed on top of banana leaves and wrapped to cook in the oven for three hours.
Stuffed Cheese
Some say that the extraordinary stuffed cheese comes from the Yucatan peninsula. However, there is no certainty of this. There are other opinions that establish that this typical food from Quintana Roo was created in Chetumal, since the first Dutch cheeses arrived from Belize, as contraband.
To make this unique dish, you must have a round cheese from which the center is removed to place, in its place, a stew or mince prepared with pork, capers, raisins, some strawberries and spices.
Cangrejo Real (King Crab)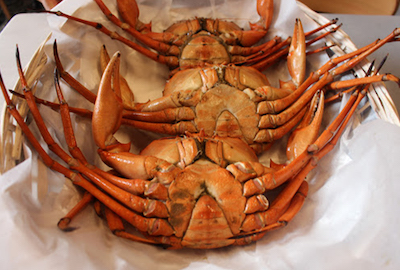 The fruits of the sea in Quintana Roo are among the best in Mexico and the extraordinary king crabs come out of the waters of the Mexican Caribbean. To make this dish, one of the typical foods of Quintana Roo, fresh crabs are taken and steamed.
This results in a delicacy for the palate due to the soft texture of the meat, its unique and wonderful flavor. When you visit Quintana Roo take the opportunity to taste the king crab, because you will not find it anywhere else in the Mexican republic.
Kibis a la Chetumaleña
This typical food of Quintana Roo has something of a background in Arab food, since it is made with a typical ingredient of Arab cuisine, ground wheat. The first thing to do is to soak the ground wheat, then add it with the other ingredients, which are: ground meat, onion, garlic, tomato, eggs and powdered chicken broth. After all this is well put together, make small square pancakes and fry them in hot oil.
As they are golden brown, they are removed and served with a spicy sauce called Xnipec. Some prefer them with sour orange slices and habanero pepper. All a delight for the palate, are these chetumaleña kibis.
Salbutes
Among the typical foods of Quintana Roo, we have salbutes. It's a scrumptious dish and when you try it, you'll want more. These are corn tortillas that are fried in butter so that they puff up a bit. Next, chopped lettuce, tomato and onion slices, shredded turkey meat and pieces of avocado are placed on them.
Chocolomo
Another of the typical foods of Quintana Roo is this delicious, nutritious and restorative soup, which contains beef and some organ meats to make a broth with a unique and inimitable flavor. It has pieces of beef, kidney, heart and liver. First, the meat, liver and heart are cooked in water, all cut into small pieces. Onion, garlic, peppercorns and salt are also added.
When these meats are ready, add the clean and sliced kidney that has been marinating in lemon juice for two hours. Next, the veal brains are added, after removing the membranes. When everything has boiled enough and is well cooked, add slices of seedless lime. When serving this broth, it is accompanied by pieces of toasted tortillas, lemon slices, roasted chili peppers and radishes with salt and vinegar.
Chirmole
We continue listing and tasting typical Quintana Roo foods, and now it's time for a familiar delicacy, chirmole. This dish consists of a stew whose preparation includes burnt red chili peppers, which are the basis of the recipe. The result is a preparation similar to mole, but thinner and more liquid, a little spicy but without reaching the extremes of the heat left by the habanero pepper.

More Tourist Attractions in QUINTANA ROO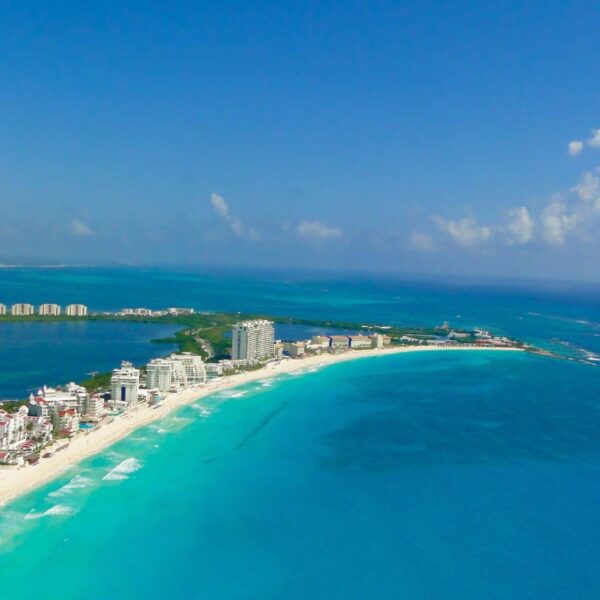 Beaches
Cancun is recognized around the world for its spectacular white sand beaches, its fascinating sea with turquoise blue waters and its unique climate. In addition, it has excellent air and land connectivity, as well as a first-rate hotel infrastructure that places it as one of the best tourist destinations in the world. Year after year Cancun is the destination chosen by national and international visitors thanks to the wide range of attractions and tourist places it offers such as: Mayan culture and history that can be enjoyed in its museums and archaeological sites, water activities, adventure tourism, great variety of gastronomic experiences, spectacular shopping centers as well as seductive entertainment offers for the whole family.… Read More
Read More »

Guided Tours in QUINTANA ROO

Flights & Hotels in CANCUN

More Tourist Attractions in MEXICO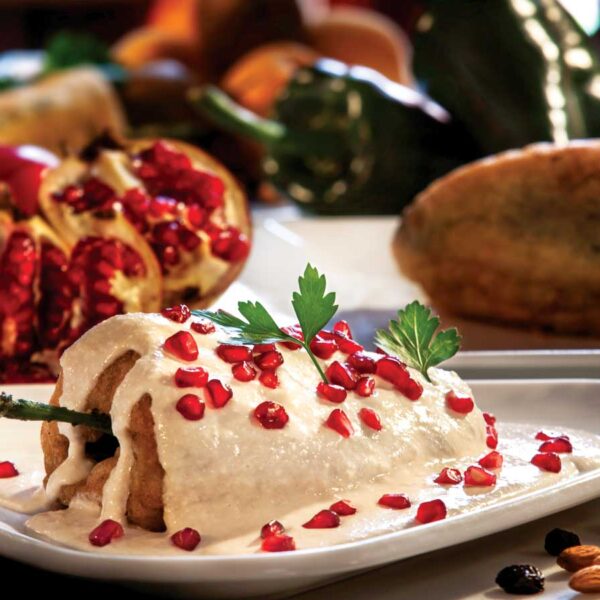 The Gastronomy of Mexico has a great diversity of typical dishes, which is why it was recognized by UNESCO as Intangible Heritage of Humanity. The basic and representative ingredients of Mexican dishes are: corn, coriander, chili, beans, piloncillo, nopal and tomato. Mexican cuisine is also characterized by its sauces, which serve as an accompaniment to traditional dishes, prepared based on spices.… Read More
Read More »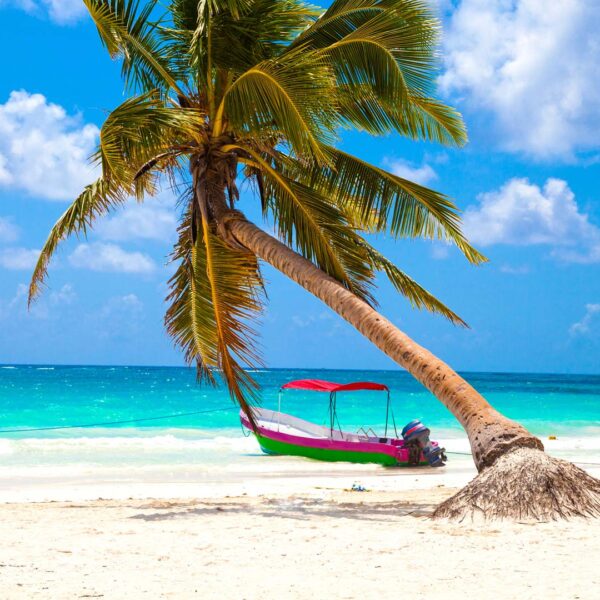 On the Beaches of Mexico you can immerse yourself in the intense blue ocean of the Pacific bays, sunbathe on the shore of the warm and transparent waves of the Caribbean Sea in Quintana Roo or even rest on the beautiful coasts of the Gulf of Mexico. Mexican beaches hide wonderful secrets for the traveler. By visiting them, in addition to enjoying the excellent climate and water activities, you can discover splendid archaeological sites and interesting colonial cities without traveling long distances.… Read More
Read More »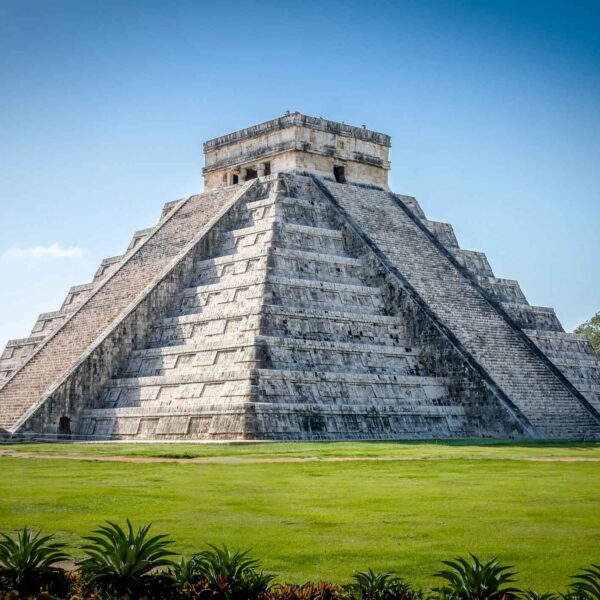 The Archaeological Zones are the cultural past of every Mexican. You will be amazed at the ambient, nature and the environment that surrounds them. Climbing to the top or being around it will take us back in time to admire every detail. México is a country of culture and traditions, many of which we have inherited from the pre-Hispanic inhabitants of this vast territory, although it is true that there were more settlements in the central and southern part of the country, it is also possible to find some archaeological remains in the north.
… Read More
Read More »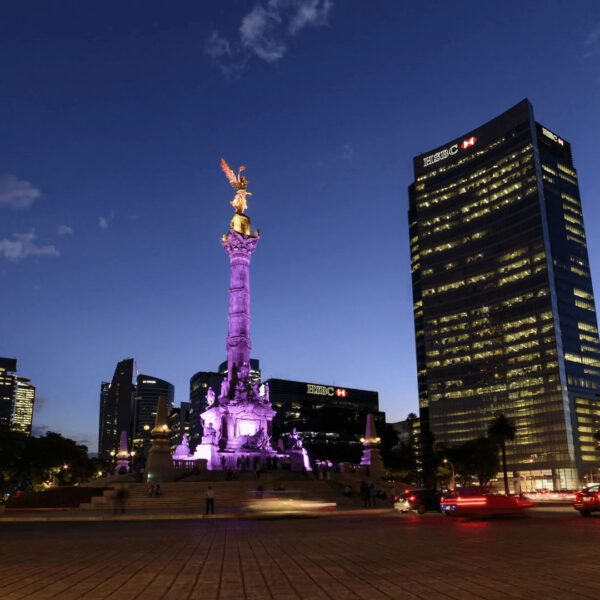 Folklore, gastronomy, literary culture, art and exhibitions, is what you will find in the capitals of the states of Mexico. To the north, colonial Mexico, Puebla, Guadalajara, Guanajuato, the Sonoran desert and the California peninsula. To the east Veracruz and the gulf. To the west Acapulco, Oaxaca and Tuxtla Gutiérrez. And to the south the Riviera Maya and the pyramids of Chichén-Itzá, Tulúm and Cobá in Yucatán, Palenque in Chiapas, the cenotes, and the Central American jungles.… Read More
Read More »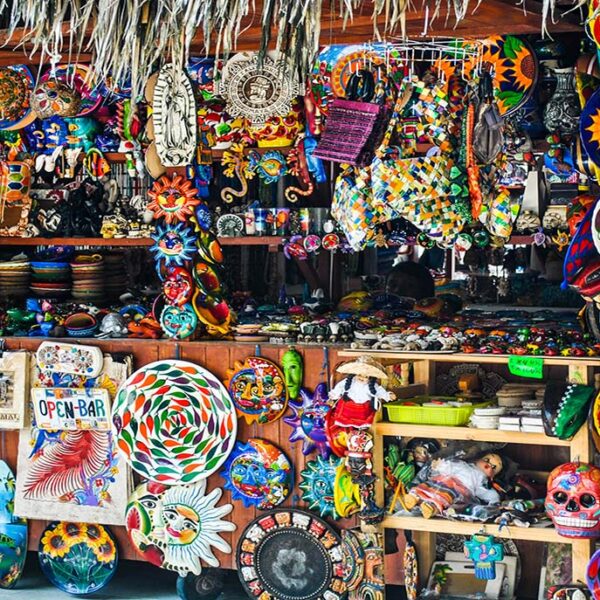 It is practically impossible to make a meticulous, and above all, accurate selection of the places to visit in Mexico. Each place that our country houses is unique and beautiful in its own way. Mexico, with its nearly 2 million km², has a large number of scenarios to offer, as well as endless activities to do. Do not lose your way and enter the places to visit in Mexico. In Mexico, apart from the beaches and its famous archaeological sites, there are many other really interesting sites and activities that you should know. In the surroundings of the main cities you will find places full of culture and tradition, where you can spend relaxing, interesting and fun vacations. On your trip through Mexico you cannot stop obtaining souvenirs, the crafts that are made here are of the highest quality and recognized worldwide. A shopping tour cannot be missed.… Read More
Read More »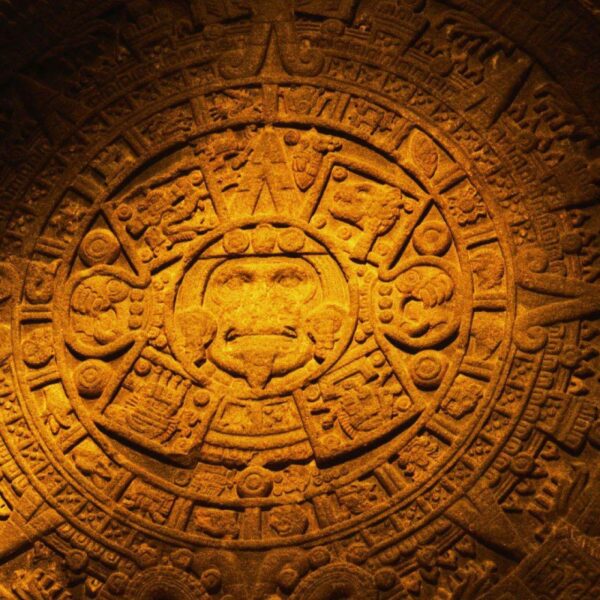 Mexico has an incredible diversity of landscapes, where the beauty of its beaches, internationally recognized, stands out. In its vast territory of coasts, there are beaches of unparalleled beauty, and colorful landscapes. A large network of first-class hotels and tourist services is available to visitors to these beaches. Mexico is also mystical places, dotted with archaeological testimonies inherited from its original inhabitants. Monuments made by the Mayas, Aztecs and Toltecs are located in magical landscapes, like lighthouses in an ocean of natural beauty. They offer visitors buildings that tell their history, and museums that collect their cultural heritage. And that keep alive ancestral traditions, in ceremonies and festivals, where you can enjoy cultural activities and entertainment.… Read More
Read More »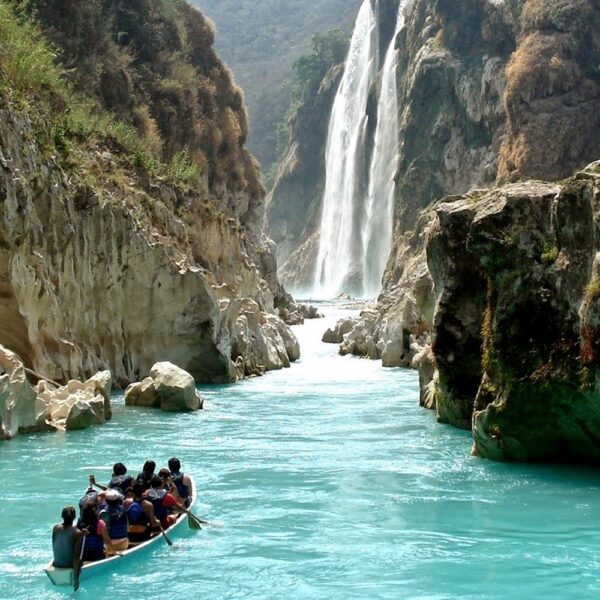 Mexico is one of the best countries for Ecotourism as it has a great variety of flora and fauna, as well as a large number of refuges for extraordinary species. You can enjoy recreational activities of appreciation and knowledge of nature through contact with it, such as: stargazing, observation of natural attractions, wildlife and bird watching. Throughout México there are more than 176 protected natural areas, 5 of them considered by UNESCO as Natural Heritage of Humanity. Just for this and much more, we believe that Mexico is a Paradise for Ecotourism.… Read More
Read More »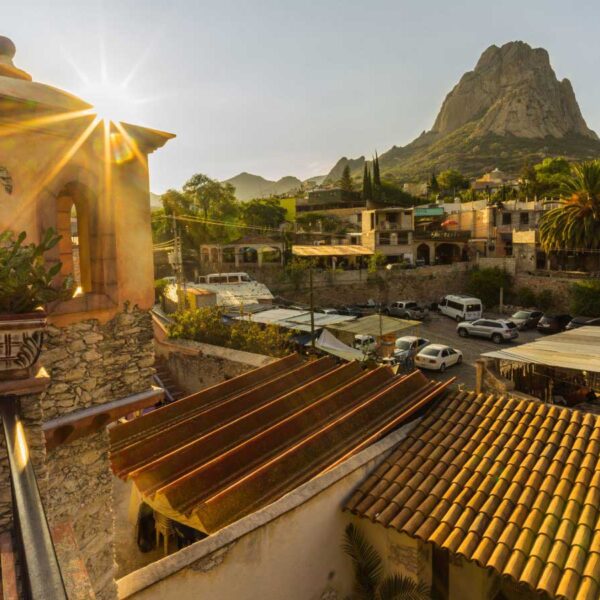 A Magical Town is a place with symbols and legends, towns with history that in many cases have been the scene of transcendent events for our country, they are places that show the national identity in each of its corners, with a magic that emanates from its attractions ; visiting them is an opportunity to discover the charm of Mexico. The Magical Towns Program contributes to revalue a set of populations in the country that have always been in the collective imagination of the nation and that represent fresh and varied alternatives for national and foreign visitors. A town that through time and in the face of modernity, has conserved, valued and defended its historical, cultural and natural heritage; and manifests it in various expressions through its tangible and intangible heritage. A Magical Town is a town that has unique, symbolic attributes, authentic stories, transcendent events, everyday life, which means a great opportunity for tourist use, taking into account the motivations and needs of travelers.… Read More
Read More »