Cancun is recognized around the world for its spectacular white sand beaches, its fascinating sea with turquoise blue waters and its unique climate. In addition, it has excellent air and land connectivity, as well as a first-rate hotel infrastructure that places it as one of the best tourist destinations in the world.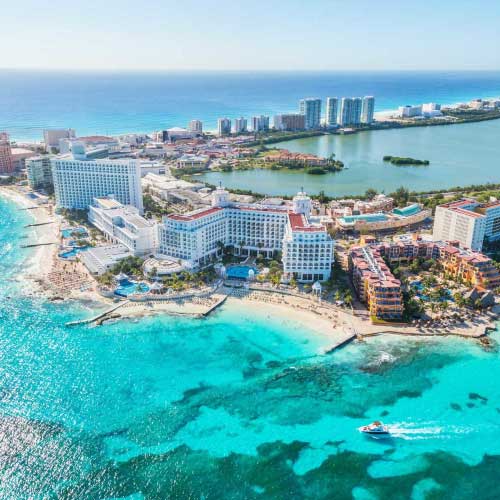 Year after year Cancun is the destination chosen by national and international visitors thanks to the wide range of attractions and tourist places it offers such as: Mayan culture and history that can be enjoyed in its museums and archaeological sites, water activities, adventure tourism, great variety of gastronomic experiences, spectacular shopping centers as well as seductive entertainment offers for the whole family.
Cancun is a true jewel of the Mexican Caribbean located in the north of the state of Quintana Roo on the Yucatan Peninsula. It has an average annual temperature of 26 ° C and the rainy season is from May to October.
One of the most visited destinations in the Mexican southeast is undoubtedly Cancun, for many years it has been crowned as the paradise to visit in the Caribbean. Its international airport favors the connection with different capitals from both the American and European continents, the competitive prices offered by some airlines make it quite attractive as well as to be a stopover point or final destination.
Welcome to Paradise!


Its fame has crossed borders, thanks to its paradisiacal beaches that have starred in more than one postcard. Those clear waters of fascinating colors that go from turquoise, to sea water and the softness of its white sand make it an idyllic destination for those who like the sea and a relaxing vacation at the edge of its lullaby.
In Cancun you can find everything to relax and enjoy a pleasant stay. For those who like the local atmosphere, going to the center and visiting markets 23 and 28 to visit the craft shops or typical coastal gastronomy is a treat.
If what you are looking for is a paradise of turquoise waters and white sand, you have to visit Cancun. Its 22 kilometers of impressive beaches make this Mexican city the preferred destination to enjoy a few days of sun and beach, whether for water sports, surfing waves of scandal, attending mass parties or, simply, closing your eyes and enjoying of this idyllic place.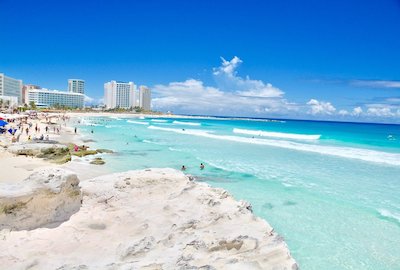 Chac Mool Beach
Chac Mool is one of those beaches that is in all the compilations of the best beaches in Cancun. It is one of the most visited in all of Cancun thanks, mainly, to its strong waves, attracting the attention of daring swimmers and surfers with a desire for adrenaline. In addition to these reasons, it is visited by multiple tourists since it is very close to the hotels and resorts area.
Playa Linda
Also located in the hotel zone is Playa Linda, one of the most popular and visited in Cancun. A curious fact is the color of its waters, a beautiful greenish blue, because it is a point where the sea meets the Nichupté lagoon, turning this Cancun beach into a magical place. Don't forget to visit La Torre Cancún, from where you can enjoy incredible views.
Delfines Beach
Another of the many things Cancun offers is being able to spot dolphins, and it couldn't be anywhere else than at Playa Delfines. Thanks to the calm and crystalline waters of this beach, it is possible to see them from the sand, and even dare to play with them in the sea. Its location, somewhat away from the large hotel areas, allows you to enjoy a pleasant day in peace. Without a doubt, one of the best beaches in Cancun that you should not miss.
Tortugas Beach
Whether what you are looking for on a beach is to enjoy with the family, or do adrenaline-filled activities such as jet skiing or bungee jumping, Playa Tortugas is the ideal place. In addition, this beach in Cancun offers a multitude of gastronomic options to choose from every day of your stay. We advise you to take a boat trip and visit Isla Mujeres, where you will find water parks to put the finishing touch to a day of 10.
Caracol Beach
This beach, with fine sand and shallow waters, is perfect for swimming and relaxing in the sun. In addition, being away from the large leisure areas, it becomes the best place to enjoy a bit of tranquility and privacy. Visit the beautiful pier at Playa Caracol and enjoy panoramic views that you will not find anywhere else. If what you are looking for is a corner to rest, this is the best option of all the beaches in Cancun.
Gaviota Azul Beach
This beach on the Cancun coast is called by locals "El Playa Forum", and offers a multitude of options to learn water sports, a wide selection of restaurants and bars, as well as areas to have fun until the wee hours of the morning. Playa Gaviota Azul especially attracts young people looking to have a good time off the coast of Cancun.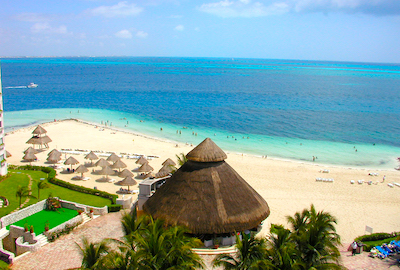 Langosta Beach
If you are looking for a beach where you can enjoy the sun, crystal clear waters and golden sand with children, the best option is to go to Playa Langosta. Here you can practice sports such as soccer or beach volleyball in front of the well-known bay of Isla Mujeres. Meanwhile, the little ones will have a great time both inside and outside its warm waters.
Marlin Beach
Between Punta Nizuc and Punta Cancún is Playa Marlin, one of the points on the Caribbean coast where the sea is more choppy, similar to Playa Delfines or Playa Chac Mool. Here you can have a wonderful experience if you are in the turtle spawning season, which runs from May to September. Then, from August to November you can participate in the activity of releasing them to the sea together with the professionals who collaborate in this beautiful act.
Las Perlas Beach
Las Perlas beach is the smallest of all those found in the hotel zone of Cancun, a small corner of tranquility facing the Caribbean Sea. It is, without a doubt, one of the best beaches to go with children, since they will love the playground that is right at the entrance, as well as the fun that the sea and the sand offer. Take advantage of the tranquility of its waters to snorkel and discover the beauty of its seabed.
Ballenas Beach
This beach is located in an area of open sea, so it is very common to visit it to enjoy its good waves throughout the year. Also take advantage of the fact that it is further away from the hotel zone to practice sports such as surfing. Riding the waves of this Cancun beach is an experience that you will surely never forget.
Shopping
For those who like shopping tourism, there is also a good range of options such as the mythical Plaza la Isla, which looks like a little Venice, Plaza Caracol, Luxury Avenue, Plaza las Américas and Plaza Bonita.
Nightlife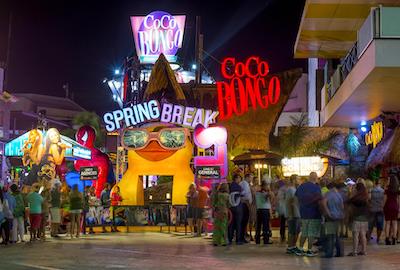 Exploring the late-night scene is a can't- miss thing to do in this vibrant city. Cancun has a nightlife scene that keeps the party going into the small hours every day of the week.
Nightclubs – Coco Bongo, Dady'O, The City, Mandala – with excellent light shows, acrobats and some of the best DJs in the world.
Singular bars with a wide range of drinks and the latest musical trends located throughout the hotel zone, in Puerto Cancun and some interesting options in downtown Cancun in the area known as "The Nader Route".
Archaeological Sites
In addition, we cannot fail to mention the fascinating vestiges of the Mayan civilization that we find throughout the Yucatan peninsula and specifically near Cancun, such as the Yamil Lu'um, and the archaeological zone of the King. But we can also make excursions nearby to contemplate the wonder of other sites, such as Ek Balam, Tulum, Cobá and one of the wonders of the world: Chichén Itzá, just a couple of hours away.
Eco Parks
A few kilometers away we will find impressive Eco Parks that allow family activities in contact with nature or test our more adventurous instincts with zip lines, diving and descent of underground rivers as we can find in Xel-Ha, Xcaret or Xplor.
Ecotourism and Adventure
The natural attractions that it contains are incomparable, such as that network of crystal clear water eyes, known as cenotes, registered in about 10,000 throughout the Peninsula and in which it is quite an experience to submerge and that were part of the ceremonial rituals of the Mayan civilization.
Gastronomy
And if all these still weren't enough reasons, the gastronomy of the southeast of Mexico prides itself on being one of the richest in the country. With flavors that mix the most pre-Hispanic roots with foreign influences, they undoubtedly pamper anyone's palate.
The most emblematic are the exquisite Cochinita Pibil, Poc chuc, salbutes, among many other specialties that you cannot go without trying.
Cancun offers an extraordinary culinary experience through the fusion of the flavors of Mexican cuisine with all its regional variants; however, you can also delight yourself with refined dishes of international cuisine. Throughout the entire hotel zone and in the center of Cancun there are restaurants serving Italian, Asian, Argentine, French specialties and of course the exquisite Mexican specialties.
Many restaurants in the destination are recognized by the American Automobile Association (AAA) 5 Diamonds, as well as by famous travel publications, as well as the important culinary movement that brings together chefs from all over the world who are in charge of the kitchens of hotels and restaurants, and that invite you to taste dishes that become authentic gastronomic adventures.
There are authentic, innovative, elegant and casual restaurants, as well as picturesque establishments of typical food of the region and palapas with extraordinary views of the sea in the Puerto Juárez area.
Spa and Wellness

Living the experience of relaxation in Cancun complements the perfect stay for those looking for a revitalizing vacation. Cancun offers spectacular spas with exclusive and sophisticated facilities in harmonious environments with nature and that inspire tranquility to pamper the body, mind and soul. There are several types of spas, from luxurious to holistic.
Most Cancun hotels offer a wide variety of treatments that combine native herbs and plants with ancient Mayan healing rituals and the latest technologies and treatments to reduce stress, improve the skin, and detoxify the body. It is quite an experience to try a traditional Temazcal, or a full body massage on the beach admiring the turquoise blue waters or in the middle of the imposing jungle.
Pamper yourself with a Thalassotherapy treatment, Watsu therapy, Shiatsu, acupuncture or Hammam rituals, and relax as expert therapists place natural body wraps made with local plants, chocolate or flowers. Several of the spas in Cancun and Riviera Maya have obtained the best recognitions from both tourists and specialized media in the areas of quality, environment, treatments, innovation and facilities.
Another reason is undoubtedly its proximity to other paradisiacal beaches that makes it an excellent starting point, either to visit the nearby Isla Mujeres and Holbox or enter the Riviera Maya and go down to Playa del Carmen, Cozumel, Puerto Morelos, the Reserve from Sian Ka'an, Tulum, but also having the beautiful and picturesque Valladolid or the white Mérida within reach.
Not for nothing has Cancun been and continues to be one of the favorite destinations of local and foreign visitors who are not satisfied with visiting it for the first time, they always return hypnotized by all the charm it contains and the wide range of possibilities it offers for a dream vacation.
Weddings and Romance in Cancun

Cancun is a magical place where harmony with nature is enjoyed in an environment with all the comforts, it offers fun, spas, excellent restaurants and nightlife, it is ideal both for a good romantic moment and for those looking to do activities as a couple.
Your wedding in Cancun will be a unique celebration in one of the most romantic places in the world. The turquoise waters and white sand, coupled with good weather all year round, make this a spectacular location for your special day.
There are many Catholic churches and chapels, some are located inside the hotels. Almost all hotels offer wedding packages designed for all tastes and budgets. There are also all kinds of themed weddings, such as Hindu weddings, Mexican-style weddings, to name a few. All the organizers of the destination are more than willing to fulfill all your dreams.
Wedding planners in Cancun provide advice during the planning and conducting process of both civil and religious links. In addition, you can choose from a variety of sites, such as a lush tropical garden, a traditional Mayan village or Xcaret. Ceremonies are also held on the beach, as well as in the different locations of the hotels: rooms with ocean views, chapels, gazebos and docks with palapas. In Cancun, practically any idea can come true, even an underwater wedding!
If you want a unique wedding, why not do it underwater in the middle of the Underwater Museum of Art MUSA, in the destination there are organizers and a whole infrastructure to carry out this type of weddings, there are even officiating divers, so if you want something original this is one very good option.
Cancun is also a fantastic place to enjoy your honeymoon or anniversary, or simply enjoy a romantic getaway.
Groups and Conventions in Cancun

Cancun is both a vacation paradise and fantastic meeting destination, thanks to its state-of-the- art infrastructure, excellent air connectivity, high service standards and personalized attention. It is an excellent location for major national and international events.
Cancun has more than 50 hotels and resorts with modern events and meetings facilities, with more than 84,000 m2 (900,000 sq. Ft.) Of space for groups, conventions, congresses, corporate events and exhibitions.
The Cancun Convention Center (Cancún ICC) offers an area of 14,200 m2, 10 divisible rooms, spaces available for up to 8,000 people and more than 3,500 rooms available within walking distance. Moon Palace Arena has more than 3,000 rooms and 25,742 m2 (276,984 sq.ft.) of super-flexible space. It has stunning outdoor terraces, exhibition areas and room for 10,000attendees.
The destination offers alternative places for social events such as: Hotels, haciendas, theme parks, boats, palapas on the beach, beach clubs and cenotes, among others.
Transportation in the City
BUS
There are different urban bus routes that run through the city and the hotel zone. Route 1 runs through the hotel zone, up to Av. Tulum in the center and up to Puerto Juárez. The waiting time at the stops is 3 to 4 minutes and the cost is approximately $ 13 pesos.
TAXIS
The taxi service in Cancun is available at the main tourist sites and attractions. It is advisable to check the rates at the hotel; Most hotels publish a list of prices from the hotel to various points in Cancun and its surroundings.
CAR
The main car rental companies in the world have branches in Cancun. If you plan to know all the attractions that surround Cancun and you prefer to explore them on your own, this is the best option.
FERRY
To know the islands of the Mexican Caribbean it is necessary to travel by ferry:

Isla Mujeres: There are four points in Cancun where the ferry departs: Playa Tortugas, Playa Caracol and El Embarcadero (all are located within the hotel zone) and the fourth is in Puerto Juárez. There are departures every half hour and the journey takes approximately 15 minutes.
Isla Holbox: To go to Holbox you will have to travel to Chiquilá in a journey that takes approximately 2 hours. From here, a ferry leaves to the island every half hour and the crossing takes around 20 minutes.
Cozumel: The ferry to Cozumel leaves from Playa del Carmen, every hour and the journey takes approximately 35 minutes.

More Tourist Attractions in QUINTANA ROO
Beaches
Riviera Maya offers wonderful beaches, turquoise waters and fine white sand, archeological sites, picturesque little towns, recreation centers, freshwater lagoons, underwater caves and cenotes, as well as ecological, and food and lodging options ranging from rustic cabins to gleaming condos, five-star hotels, and all inclusive accommodation. Here you can be seduced by an exquisite culinary tour, experiencing the regional cuisine prepared with the inherited Mayan recipes. About the nightlife, Riviera Maya has an exciting and cosmopolitan options with a wide variety of bars and nightclubs along the beach. It is an ideal setting for romance, making it a favorite of those who want a beach wedding or an unforgettable honeymoon.… Read More
Read More »


Flights & Hotels in CANCUN

More Tourist Attractions in MEXICO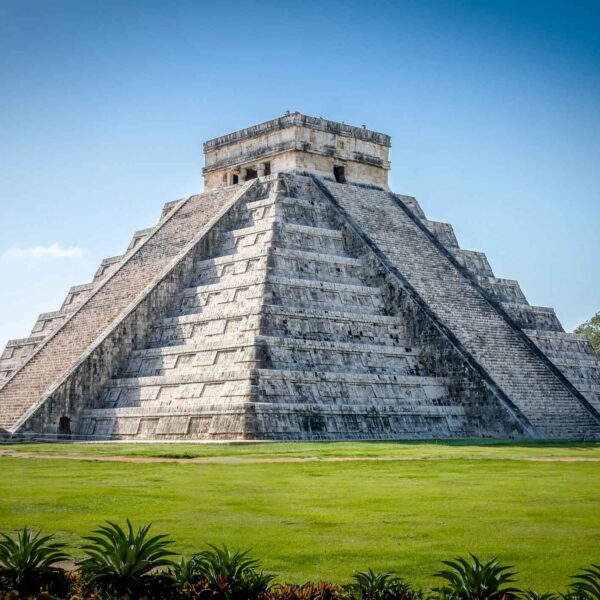 The Archaeological Zones are the cultural past of every Mexican. You will be amazed at the ambient, nature and the environment that surrounds them. Climbing to the top or being around it will take us back in time to admire every detail. México is a country of culture and traditions, many of which we have inherited from the pre-Hispanic inhabitants of this vast territory, although it is true that there were more settlements in the central and southern part of the country, it is also possible to find some archaeological remains in the north.
… Read More
Read More »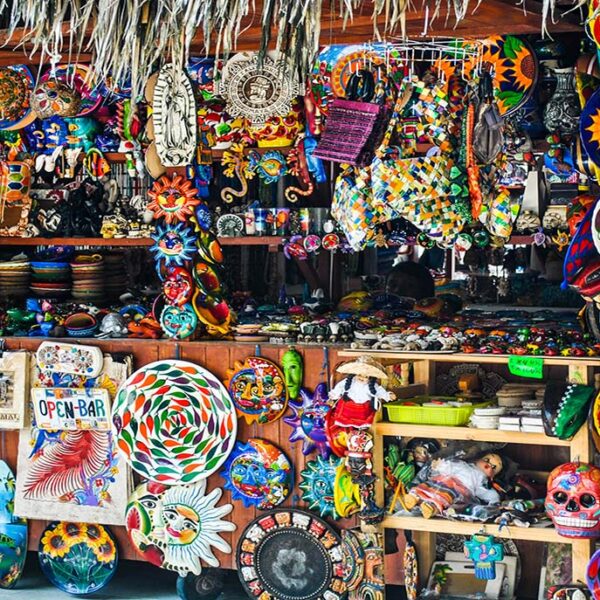 It is practically impossible to make a meticulous, and above all, accurate selection of the places to visit in Mexico. Each place that our country houses is unique and beautiful in its own way. Mexico, with its nearly 2 million km², has a large number of scenarios to offer, as well as endless activities to do. Do not lose your way and enter the places to visit in Mexico. In Mexico, apart from the beaches and its famous archaeological sites, there are many other really interesting sites and activities that you should know. In the surroundings of the main cities you will find places full of culture and tradition, where you can spend relaxing, interesting and fun vacations. On your trip through Mexico you cannot stop obtaining souvenirs, the crafts that are made here are of the highest quality and recognized worldwide. A shopping tour cannot be missed.… Read More
Read More »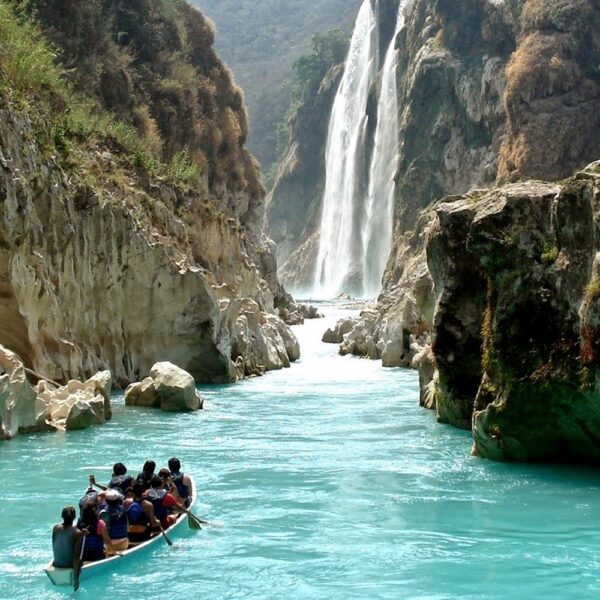 Mexico is one of the best countries for Ecotourism as it has a great variety of flora and fauna, as well as a large number of refuges for extraordinary species. You can enjoy recreational activities of appreciation and knowledge of nature through contact with it, such as: stargazing, observation of natural attractions, wildlife and bird watching. Throughout México there are more than 176 protected natural areas, 5 of them considered by UNESCO as Natural Heritage of Humanity. Just for this and much more, we believe that Mexico is a Paradise for Ecotourism.… Read More
Read More »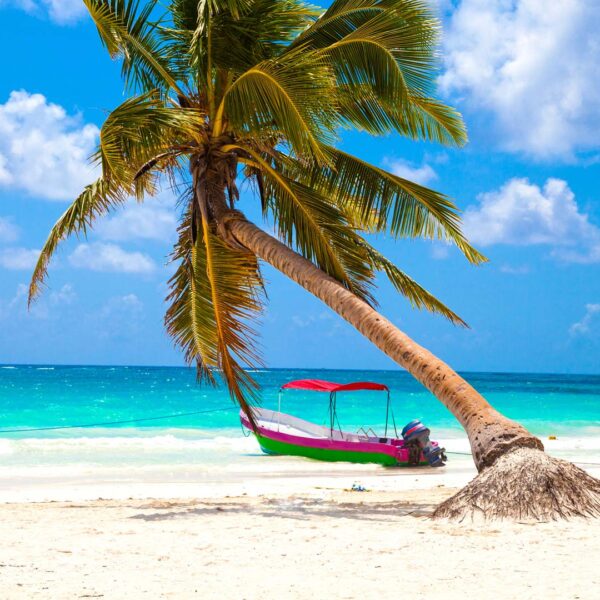 On the Beaches of Mexico you can immerse yourself in the intense blue ocean of the Pacific bays, sunbathe on the shore of the warm and transparent waves of the Caribbean Sea in Quintana Roo or even rest on the beautiful coasts of the Gulf of Mexico. Mexican beaches hide wonderful secrets for the traveler. By visiting them, in addition to enjoying the excellent climate and water activities, you can discover splendid archaeological sites and interesting colonial cities without traveling long distances.… Read More
Read More »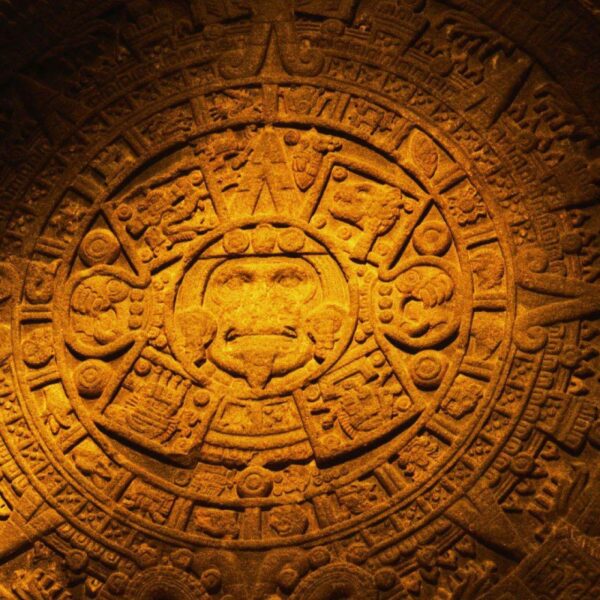 Mexico has an incredible diversity of landscapes, where the beauty of its beaches, internationally recognized, stands out. In its vast territory of coasts, there are beaches of unparalleled beauty, and colorful landscapes. A large network of first-class hotels and tourist services is available to visitors to these beaches. Mexico is also mystical places, dotted with archaeological testimonies inherited from its original inhabitants. Monuments made by the Mayas, Aztecs and Toltecs are located in magical landscapes, like lighthouses in an ocean of natural beauty. They offer visitors buildings that tell their history, and museums that collect their cultural heritage. And that keep alive ancestral traditions, in ceremonies and festivals, where you can enjoy cultural activities and entertainment.… Read More
Read More »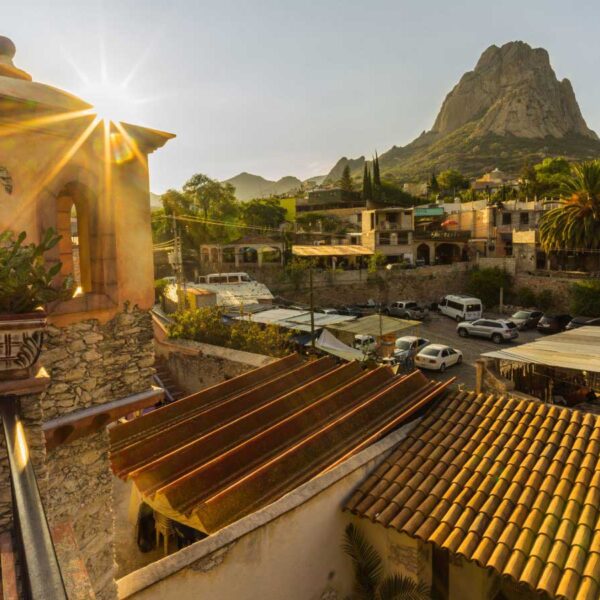 A Magical Town is a place with symbols and legends, towns with history that in many cases have been the scene of transcendent events for our country, they are places that show the national identity in each of its corners, with a magic that emanates from its attractions ; visiting them is an opportunity to discover the charm of Mexico. The Magical Towns Program contributes to revalue a set of populations in the country that have always been in the collective imagination of the nation and that represent fresh and varied alternatives for national and foreign visitors. A town that through time and in the face of modernity, has conserved, valued and defended its historical, cultural and natural heritage; and manifests it in various expressions through its tangible and intangible heritage. A Magical Town is a town that has unique, symbolic attributes, authentic stories, transcendent events, everyday life, which means a great opportunity for tourist use, taking into account the motivations and needs of travelers.… Read More
Read More »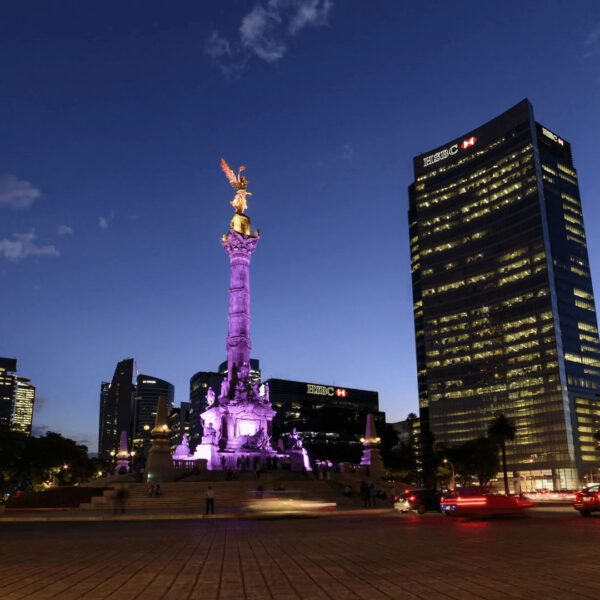 Folklore, gastronomy, literary culture, art and exhibitions, is what you will find in the capitals of the states of Mexico. To the north, colonial Mexico, Puebla, Guadalajara, Guanajuato, the Sonoran desert and the California peninsula. To the east Veracruz and the gulf. To the west Acapulco, Oaxaca and Tuxtla Gutiérrez. And to the south the Riviera Maya and the pyramids of Chichén-Itzá, Tulúm and Cobá in Yucatán, Palenque in Chiapas, the cenotes, and the Central American jungles.… Read More
Read More »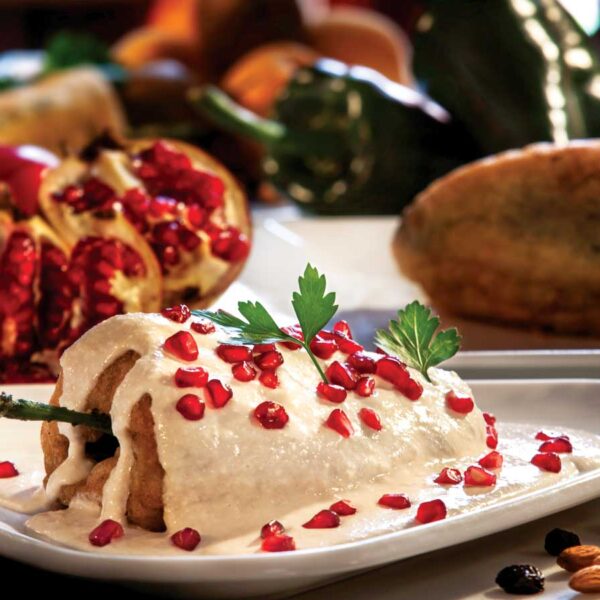 The Gastronomy of Mexico has a great diversity of typical dishes, which is why it was recognized by UNESCO as Intangible Heritage of Humanity. The basic and representative ingredients of Mexican dishes are: corn, coriander, chili, beans, piloncillo, nopal and tomato. Mexican cuisine is also characterized by its sauces, which serve as an accompaniment to traditional dishes, prepared based on spices.… Read More
Read More »