It is the second largest city in Zacatecas and was founded by Francisco Ibarra in 1554. Throughout much of its history, the city's fate has followed the boom and bust of the mines and you can see it in the streets and in the colonial-era buildings. Today, Fresnillo continues to stand as one of the world's largest producers of silver.
This city has been the birthplace of great artists and prominent politicians and offers several attractions including squares, monuments, gardens, museums and mines.


Tourist Attractions in FRESNILLO
José González Echeverría Theater
This is one of the most beautiful buildings in the city topped with a stone balustrade and an iconic clock stands in the middle. Its construction began in 1833 and is a place full of history, art, culture and legends.
Jardín del Obelisco (Obelisk Park)
The park was built in 1833, has a beautiful solar clock and an obelisk. The plate in this monument is engraved with distances between Fresnillo and other points on the planet like the Greenwich meridian (10,510 km / 6,531 miles) and the Equator (2,574 km /1,599 miles), to name a few.
Templo de la Purificación (Temple of Purification)
It is located right on the old town square and is the oldest temple in the city built in 1750. It houses a figure of the Virgen de la Candelaria, Fresnillo's patron saint. Inside you can admire neoclassical altarpieces.
Hemiciclo a Hidalgo
Located in a beautiful park this is a large structure made of stone.
Museo Ágora José González Echeverría (Museum)
Museum is housed in a former mansion built in 1852. There are 9 rooms dedicated to Fresnillo's historical figures like: Manuel M. Ponce, Francisco Goitia and Mateo Gallegos, among others. Hours: Monday to Friday from 09:00 to 20:00 hrs. Saturdays and Sundays from 09:00 to 18:00 hrs.
Museo de la Minería Napoleón Gómez Sada (Mining Museum)
The mining museum promotes appreciation, knowledge and protection of the cultural and historical heritage, created over more than two hundred years of mining history. It includes restored original equipment and machinery, clothing and associated items. The museum has it's own library with important documents related to mining. Hours: Monday to Friday from 09:00 to 20:00 hrs. Saturdays from 10:00 to 19:00 hrs. and Sundays from 10:00 to 15:00 hrs.
Proaño Tourist Mine
This is one of the world's largest and most profitable silver mines. The mining tour travels 700 m (2,296 ft.) underground; during this exciting experience you will learn about the earth's resources and the mine history while you explore some open cuts, veins, suspension bridges and a shaft. There is a scenic viewpoint, a small zoo and a museum.
The park includes the Jales Dam and is recommended for a quiet hike, mountain biking and rock climbing; but you can also enjoy the adrenaline rush and the magnificent view when you ride our zip-line. You can also embark on a self-guided tour in a kayak or in pedal boats. Inside the lake there is a small island with a 10-meter (33 feet) tall climbing wall. The park also offers a picnic area.
Granja de Berries (Berries Farm)
Located close to Fresnillo in the communities of Beleña and Rivera. The farm grows organic strawberries and blackberries and you can pick your own fruit. Other option is to horse ride through bushes of berries. While visiting the farm enjoy the natural juices, the homemade jams, the "nieves" (water-based ice cream) and the liqueurs.
Santuario del Santo Niño de Atocha, Plateros
Plateros is located 5 kilometers from Fresnillo and is the third most visited temple in Mexico, every year more than two million arrived here to visit the "chaparrito" of Plateros.
The shrine was built more than two hundred year ago with a Baroque façade composed of pink quarry and is beautifully decorated. And through all these years the Santo Niño's reputation as a miracle worker increased and this is a major place of pilgrimage.
Next to the Sanctuary is a small cloister and all over the walls the pilgrims hung "retablos" or ex-votos, painted prayers for healing after an accident or injury.
In the immediate vicinity outside the temple, you can see numerous stalls with religious merchandising, especially replicas in all sizes of Santo Niño de Atocha.

More Tourist Attractions in ZACATECAS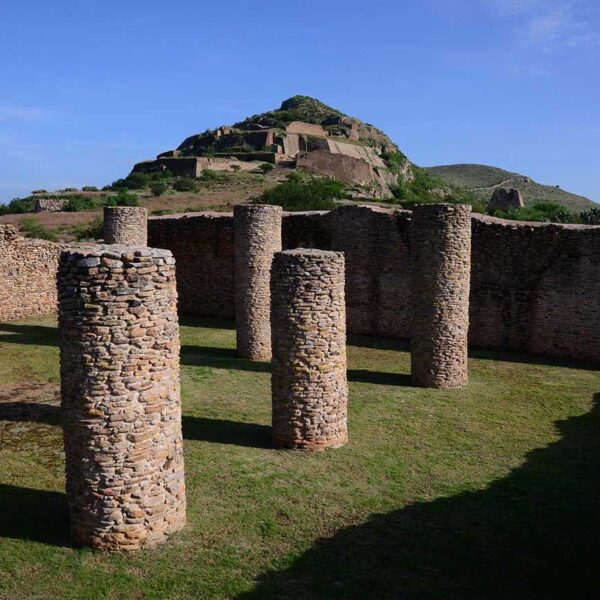 Archaeological Sites
The archaeological zones of Zacatecas are also an option to receive the spring equinox. La Quemada, for example, is the most important settlement in north-central Mexico and has a large colonnaded hall with a plaza, a court for the ball game, and a pyramidal base called the Votive Pyramid. While the Cerro del Teúl is an important Mesoamerican archaeological zone that is characterized by being one of the first industrial areas of the continent, since copper and ceramic crafts were made in it.… Read More
Read More »

Flights & Hotels in ZACATECAS

More Tourist Attractions in MEXICO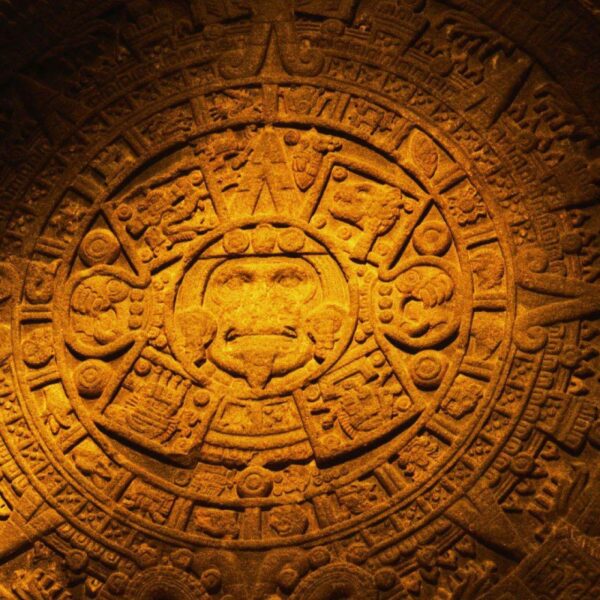 Mexico has an incredible diversity of landscapes, where the beauty of its beaches, internationally recognized, stands out. In its vast territory of coasts, there are beaches of unparalleled beauty, and colorful landscapes. A large network of first-class hotels and tourist services is available to visitors to these beaches. Mexico is also mystical places, dotted with archaeological testimonies inherited from its original inhabitants. Monuments made by the Mayas, Aztecs and Toltecs are located in magical landscapes, like lighthouses in an ocean of natural beauty. They offer visitors buildings that tell their history, and museums that collect their cultural heritage. And that keep alive ancestral traditions, in ceremonies and festivals, where you can enjoy cultural activities and entertainment.… Read More
Read More »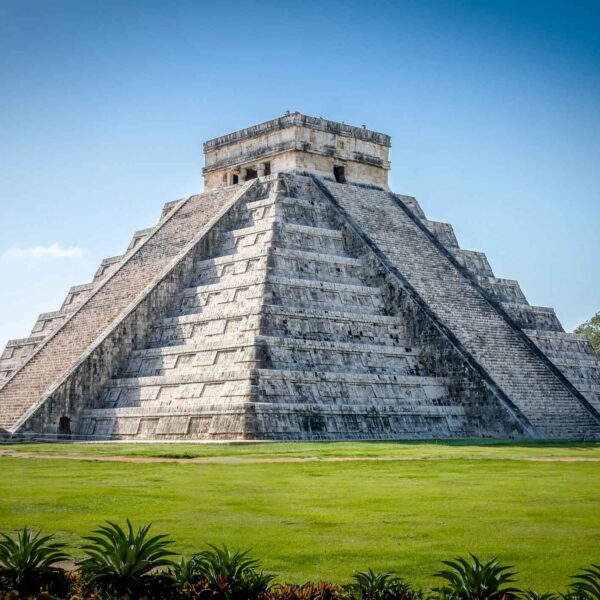 The Archaeological Zones are the cultural past of every Mexican. You will be amazed at the ambient, nature and the environment that surrounds them. Climbing to the top or being around it will take us back in time to admire every detail. México is a country of culture and traditions, many of which we have inherited from the pre-Hispanic inhabitants of this vast territory, although it is true that there were more settlements in the central and southern part of the country, it is also possible to find some archaeological remains in the north.
… Read More
Read More »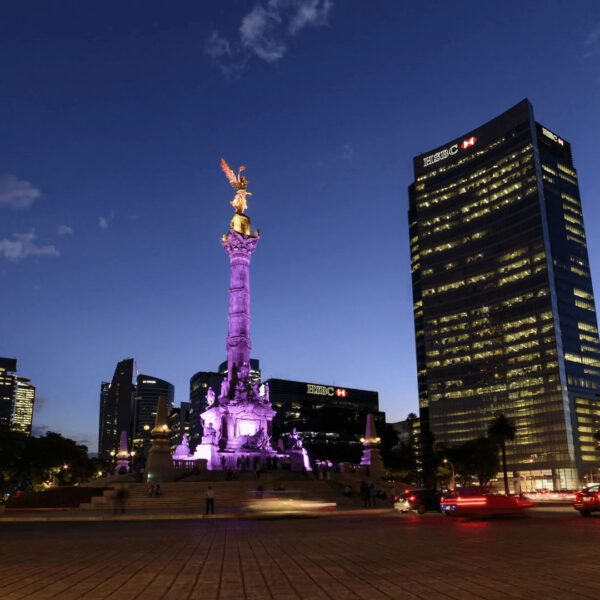 Folklore, gastronomy, literary culture, art and exhibitions, is what you will find in the capitals of the states of Mexico. To the north, colonial Mexico, Puebla, Guadalajara, Guanajuato, the Sonoran desert and the California peninsula. To the east Veracruz and the gulf. To the west Acapulco, Oaxaca and Tuxtla Gutiérrez. And to the south the Riviera Maya and the pyramids of Chichén-Itzá, Tulúm and Cobá in Yucatán, Palenque in Chiapas, the cenotes, and the Central American jungles.… Read More
Read More »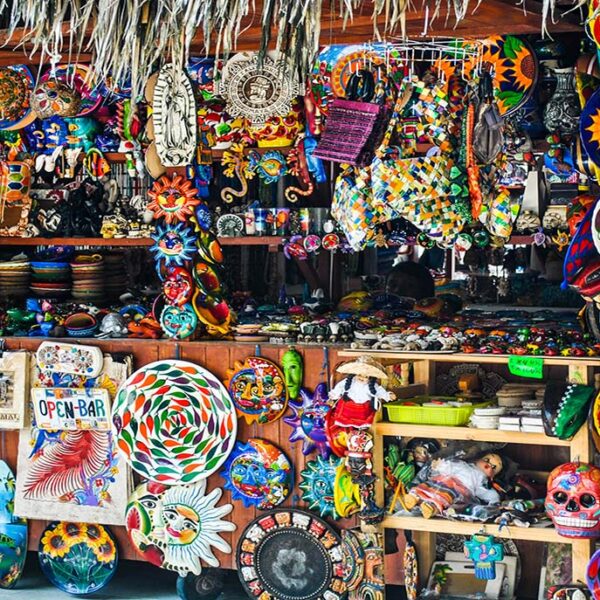 It is practically impossible to make a meticulous, and above all, accurate selection of the places to visit in Mexico. Each place that our country houses is unique and beautiful in its own way. Mexico, with its nearly 2 million km², has a large number of scenarios to offer, as well as endless activities to do. Do not lose your way and enter the places to visit in Mexico. In Mexico, apart from the beaches and its famous archaeological sites, there are many other really interesting sites and activities that you should know. In the surroundings of the main cities you will find places full of culture and tradition, where you can spend relaxing, interesting and fun vacations. On your trip through Mexico you cannot stop obtaining souvenirs, the crafts that are made here are of the highest quality and recognized worldwide. A shopping tour cannot be missed.… Read More
Read More »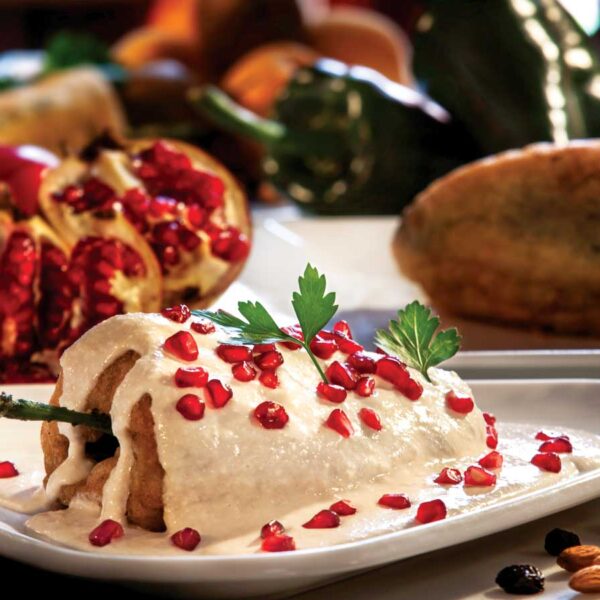 The Gastronomy of Mexico has a great diversity of typical dishes, which is why it was recognized by UNESCO as Intangible Heritage of Humanity. The basic and representative ingredients of Mexican dishes are: corn, coriander, chili, beans, piloncillo, nopal and tomato. Mexican cuisine is also characterized by its sauces, which serve as an accompaniment to traditional dishes, prepared based on spices.… Read More
Read More »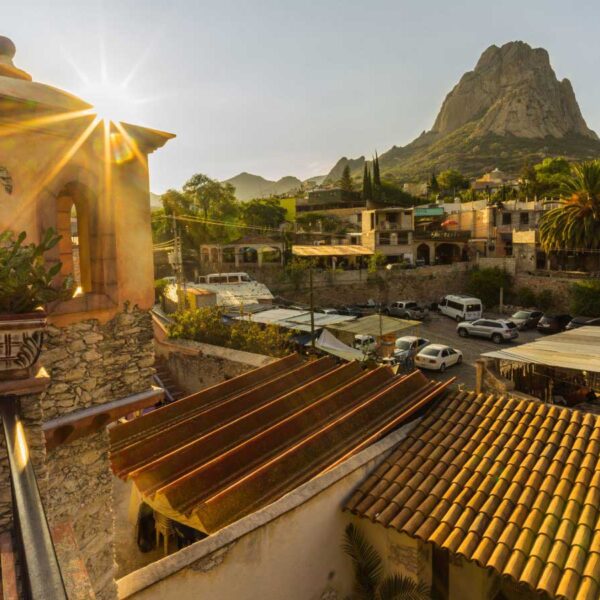 A Magical Town is a place with symbols and legends, towns with history that in many cases have been the scene of transcendent events for our country, they are places that show the national identity in each of its corners, with a magic that emanates from its attractions ; visiting them is an opportunity to discover the charm of Mexico. The Magical Towns Program contributes to revalue a set of populations in the country that have always been in the collective imagination of the nation and that represent fresh and varied alternatives for national and foreign visitors. A town that through time and in the face of modernity, has conserved, valued and defended its historical, cultural and natural heritage; and manifests it in various expressions through its tangible and intangible heritage. A Magical Town is a town that has unique, symbolic attributes, authentic stories, transcendent events, everyday life, which means a great opportunity for tourist use, taking into account the motivations and needs of travelers.… Read More
Read More »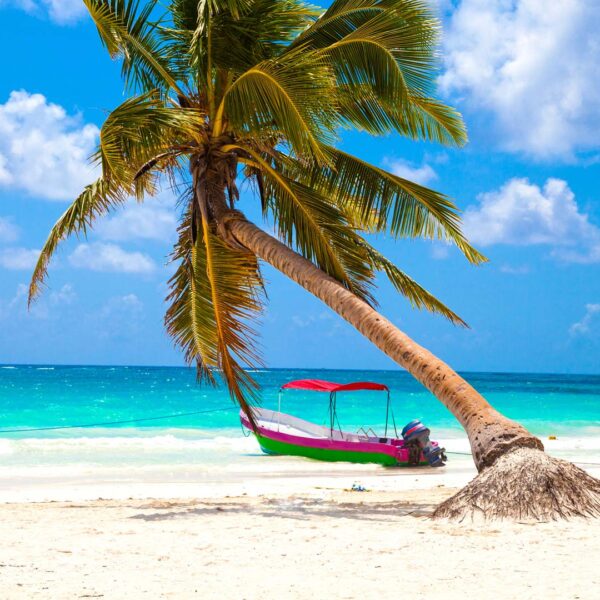 On the Beaches of Mexico you can immerse yourself in the intense blue ocean of the Pacific bays, sunbathe on the shore of the warm and transparent waves of the Caribbean Sea in Quintana Roo or even rest on the beautiful coasts of the Gulf of Mexico. Mexican beaches hide wonderful secrets for the traveler. By visiting them, in addition to enjoying the excellent climate and water activities, you can discover splendid archaeological sites and interesting colonial cities without traveling long distances.… Read More
Read More »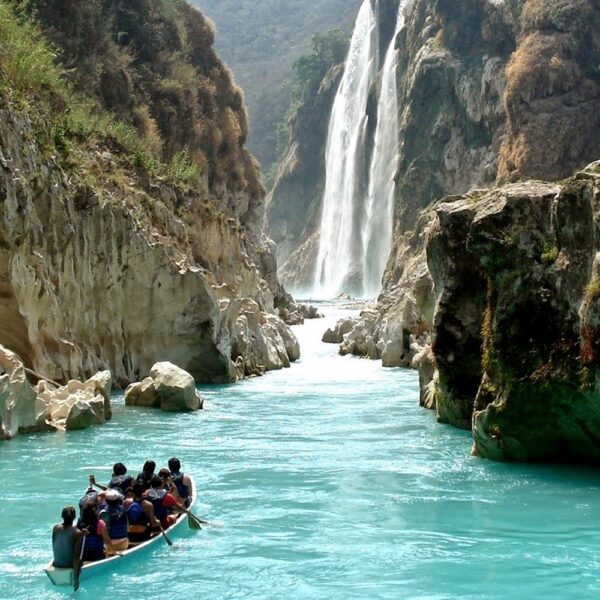 Mexico is one of the best countries for Ecotourism as it has a great variety of flora and fauna, as well as a large number of refuges for extraordinary species. You can enjoy recreational activities of appreciation and knowledge of nature through contact with it, such as: stargazing, observation of natural attractions, wildlife and bird watching. Throughout México there are more than 176 protected natural areas, 5 of them considered by UNESCO as Natural Heritage of Humanity. Just for this and much more, we believe that Mexico is a Paradise for Ecotourism.… Read More
Read More »