MAGICAL TOWNS IN ZACATECAS
Magical Towns of ZACATECAS
The charm of Zacatecas overflows to the north and south in its Magical Towns, the streets marvel at temples, gardens, markets, museums and even pantheons located next to the most unexpected corners. Musical traditions brighten squares and restaurants. Each town delights the palate with its own varied flavors; with its artisan beers and award-winning mezcals.
Wealth is also expressed with delicacy and an astonishing level of detail through the hands of its artisans. The enjoyment grows in the landscapes thanks to the warmth and hospitality of the inhabitants. The spell produced by these places lasts more than a day, with their respective illuminated nights.

Viceregal Art
Guadalupe is 7km Southeast of Zacatecas's Centre and is a part of the Zacatecas-Guadalupe metropolitan area. In August of 2010 this city was inscribed on the list of 55 sites part of the Camino Real de Tierra Adentro, also known as the Silver Route, declared UNESCO World Heritage Site; in 2015 was declared a Historic City; and in 2018 was named Magical Town. The tram may provide one of the best ways to travel around Guadalupe.
Tourist Attractions in GUADALUPE
Centro Platero (Silversmith Center)
Located six km east of Zacatecas is housed in the former Bernández Hacienda. Here the Zacatecan tradition of silver-working reaches is highest expression, the Center's craftsmen are nationally and internationally known for their original and beautiful designs.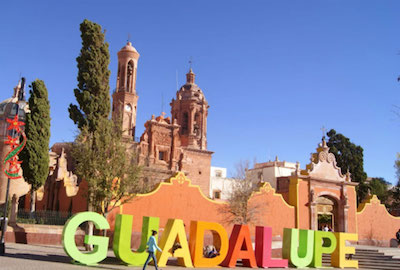 This is an important school for silver-workers and you can observe how they create the original designs many influenced by pre-Columbian images, or iconography associated with Zacatecas.
Silver Heart, in the Silversmith Center of Zacatecas you can become a silversmith for a day create a beautiful piece with your own hands.
The enormous bulk of the Franciscan church, house this extraordinary museum with 27 permanent rooms; it is one of the most important Viceregal Painting Galleries in Mexico. The collection includes works of by renowned artists such as Miguel Cabrera, Cristóbal de Villalpando and Juan Correa, among others.
There is also an exhibition of feather art, sculpture made from sugarcane paste, ivory, wood and other materials, as well as a magnificent collection of books that take back to the 16th century.
A rich, sumptuously decorated monastery, it has a facade considered a Baroque masterpiece. Inside it is notable the Capilla de Napoles, whose Neoclassical domed roof is coated in elaborately filigreed gold leaf and a triptych in the sacristy by Antonio Torres.
Parroquia de los Sagrados Corazones
A nice Neoclassical style building.
A building with modernist architecture and an incredible 200 m (2,153 ft.) mural, the largest in the state.
El Santuario del Niño de las Palomitas
This temple is located in Tacoaleche and there are many miracles attributed by believers to this image.
Instituto Municipal de Cultura (Institute of Culture)
This building was an old inn used by the first travelers of El Camino Real de Tierra Adentro (The Royal Road of the Interior Land).
The Fide Propaganda College of Our Lady of Guadalupe
It played a significant role in the evangelization of northern New Spain.
Gastronomy of GUADALUPE
Dishes
Birria de Guadalupe (stew with chiles and spices)
Pozole (cross between soup and stew)
Pipián (type of mole)
Gorditas de maíz (biscuit-like packages of cooked cornmeal)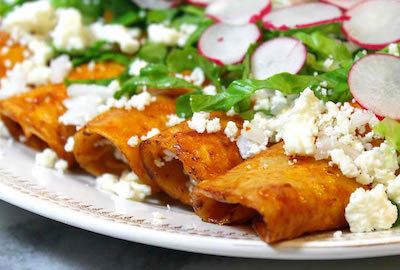 Beverages
Agua miel (sap from the agave)
Guava atole (corn-based drink)
Champurrado (chocolate-based drink)
Desserts
Maguey and tuna honey
Panela de tuna (candy made from prickly pear cactus)
Pumpkin sweet
Sweet potato
Handicrafts in GUADALUPE
You can get find elegant traditional silver pieces, rustic parquet furniture, onyx and leather accessories, pieces carved by hand in pink quarry and carved and inlaid wood marquetry.

The Cradle of the "TAMBORAZO ZACATECANO"
It is a pleasant colonial country town with uncrowded streets, quiet squares and 18th and 19th century Neoclassical buildings with latticework balconies. At the same time the whole town is always in festive mood, particularly on Sundays, with brass and drum bands (Tamborazo) gathered to entertain passersby.
Tourist Attractions in JEREZ
El Cargadero
small community near Jerez, is the cradle of the famous "tamborazo" (combination of tuba, drums, and saxophone); the rhythm was created in the second half of the 19th century.
Dolores Cemetery and Museum
Visit this bizarre and interesting place dating from 1854. It has beautiful mausoleums and interesting epitaphs. Night tours are available, based on the legends and lure of cemetery's past, exploring the shadowy passageways and dark corners you will travel in time. At the end of this extravagant adventure, you can enjoy a "callejoneada", a tour through the main streets drinking the traditional mezcal.
Jardín Rafael Páez
With splashing fountains and a wooden, Moorish-looking nineteenth century kiosk. The arcade north of the Garden is the Portal Inguanzo and the south arcade is the Portal Humboldt, both arcades date back to the 18th century and were built in Mozarab style. Palacio Municipal (Town Hall), is in a former two-story mansion, which was built in the 18th century and renovated in the 20th century, keeping its original façade.
Santuario de Nuestra Señora de la Soledad
This gorgeous church, which dates from the 19th century has an elaborate carved stone facade and an equally impressive interior, inspired by the Sanctuary of Santiago de Compostela in Spain. The main altarpiece is outstanding and has the image of Virgen de la Soledad.
Jardín Miguel Hidalgo
Nice space dating from 1853.
Teatro Hinojosa
Construction of this remarkable building is said to have taken place over two decades, and was completed in 1880. Marvel at the luxurious décor of its interiors with balconies of carved wood and a huge central chandelier.
"De La Torre" Building
Built at the end of the 19th century, has a fabulous facade and wonderful cedar doors. Originally a school for girls, it is now the Cultural Institute and the municipal library.
Museo Interactivo Casa Ramón López Velarde
The museum is well curated and full of interactive displays, with furniture, manuscripts, photos and documents of one of Mexico's favorite poets.
Sierra de Cardos
Just 20 km (12 miles) west to Jerez is an ideal place where you can enjoy with outdoor activities and nature. (View Ecotourism and Adventure in Zacatecas)
The archaeological site of La Quemada
50 km south to Jerez was a major economic as well as religious center in pre-Hispanic times. (View Archaeological Sites in Zacatecas)
Hot air balloon ride
Fly high during a spectacular hot air balloon ride; enjoy the magical sights of Jerez. Then toast your adventure with a complimentary glass of wine and a light breakfast. Enjoy the unparalleled scenery of Sierra de Cardos, and if you are looking for adventure this is the place with thrilling zip lines and hanging bridges. There are comfortable cabins with a great view.
Gastronomy of JEREZ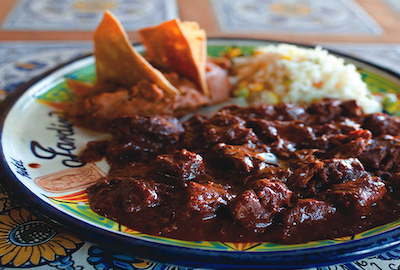 Dishes
Asado de bodas jerezano (Jerez-style wedding asado is a stew with pork)
Tostadas de trompa (pig snout)
Chorizo jerezano (spicy sausage)
Chiles perdidos
Desserts
"Raspanieve" (made with fruit and honey)
Camote con leche (sweet potato with milk)
Artisan handmade chocolate.
Handicrafts in JEREZ
Filigree jewelry from Jerez, as well as leather products such as: belts, bags and huaraches. In the Handicraft Market you will find all kind of options.

Old Minning Town
A place with true colonial flair surrounded by 10 hills, each one crowned with a cross. Take a step back into the grandiose mining past of Sombrerete and enjoy its beautiful Historical Center with marbleized cobblestone streets, charming public squares, parks, fountains, and stone buildings.
The museum and archaeological zone of Altavista is located just over an hour away. And you can also enjoy nature in the Sierra de Órganos.
Whether you prefer to drive, walk, bike or ride the cart, you can get around town easily. Because of its location on the Camino Real de Tierra Adentro (Royal Inland Road), the historical downtown was declared UNESCO Cultural World Heritage.
Tourist Attractions in SOMBRERETE
Jardín Principal (Main Park)
It has a kiosk and the arcade in front of the Garden in the Calle Real Street is the largest in the country.
Conjunto conventual de San Mateo
A monumental 16th century Franciscan Monastery with a large two-level cloister.
Templo de San Francisco de Asís
It dates from 1730 and has a beautiful Baroque façade. Inside it has huge paintings.
Capilla de la Santa Veracruz
Elegant chapel with a finely executed gate. Inside there is an old wooden floor that covers more than 130 crypts.
Parroquia de San Juan Bautista
This baroque style church was built in 1777. The interior is covered with pink stone and its tower is one of the highest in the country.
Templo de Santo Domingo
This church was built in the 18th century with a beautiful facade in Baroque style. Inside it is decorated with a number of religious paintings. Next are the vestiges of the Santa Rosa Convent.
Sierra de Órganos National Park
With more than 350 towering rock formations reminiscent of organ pipes (hence the name) and Noria de San Pantaleón, both have been declared Cultural Heritage of Humanity. (View Ecotourism and Adventure in Zacatecas)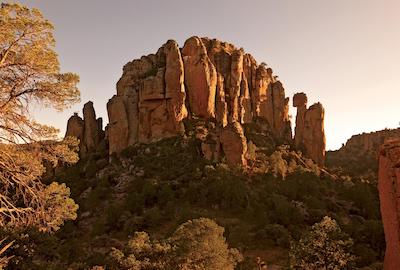 Templo de Nuestra Señora de la Soledad
The temple was built in 1740 with a Baroque facade. Inside, there is a beautiful devotional altar for the Virgen de la Soledad. These last two temples have catacombs that lie beneath their floor.
Museo Villa de Llerena
This museum is housed in an 18th century mansion and the exhibit feature authentic historical objects.
Gastronomy of SOMBRERETE
Dishes
"Brujitas" (fried turnovers made with thick corn dough filled with beans or shredded meat)
Pozole (stew like soup of pork)
Birria (stew flavored with a variety of chiles and spices)
Pan ranchero (a bread made with lard, baked in an adobe, brick or mud oven)
Handicrafts in SOMBRERETE
Pyrography treasure chests and ceramic pieces.

Well-Known Mezcal Producing Town
Some three hours south of Zacatecas this lovely town is at the forested juncture of two small rivers and the scent of orange blossoms is in the air. Here the natural beauty is combined with a quiet and friendly atmosphere.
You can enjoy its cobblestone streets lined with colonial mansions that have preserved curious quarry gargoyles, old churches and picturesque arches.
Tourist Attractions in TEÚL
Plaza de Arriba
With palm trees, benches, lanterns and a kiosk.
Manuel Caloca Dam
For a day of boating fun, you can visit Manuel Caloca dam, a wonderful place for large bass fishing, or for Kayaking. You can also enjoy the landscape in trajineras similar to those of Xochimilco and enjoy the natural landscape with refreshing beverages, some snacks and music.
Portales Trinidad Cervantes
A nice shopping arcade.
Museo Municipal
The museum exhibits archeological pieces and typical crafts of the region.
Plaza de Abajo
A place where civil ceremonies may be performed.
Parroquia de San Juan Bautista
Built in the 19th century has a nice chapel (Capilla de los Santos Mártires), the Patio de las Campanas and a museum housed in the parish.
Cerro del Teúl
You can visit Cerro del Teúl, the most important ceremonial center of Caxcan people, with an uninterrupted occupation from 200 BC to 1531. An almost intact copper smelting furnace and a series of shaft tombs were found in the site. (View Archaeological Sites in Zacatecas)
Mezcal Distilleries
Teúl is famous for having the best mezcales in the region and visitors should take the time to stop at one or more of the area's mezcal distilleries to learn more about the production process and taste this delicious beverage.
There are also "cremas de mezcal" which is sweetened and come in a variety of flavors, such as coconut, coffee, passion fruit, piña colada, piñon and almond, among others.
You can't miss the Don Aurelio Museum, and discover the process of making mezcal in a very traditional method that goes back more than 100 years ago.
Gastronomy of TEÚL

Dishes
Gorditas de horno en hoja de roble (biscuit-like packages of cooked cornmeal)
Pipián (type of mole, made of ground squash seeds)
Chamorro de cerdo al vapor (steamed pork)
Delicious cheeses
Desserts
Torta de arroz con piloncillo (Rice Pudding Cake)
Taninole (pumpkin and milk)
Ponteduro (sweet corn with brown sugar)
Handicrafts in TEÚL

Wooden masks, most often used for a traditional dance called Los Morenos in honor of the Holy Cross, ceramics including pots and jars, as well as rebozos.

Part of the Royal Road of the Interior Land
This 424-year-old town once another center of gold and silver mining is itself a UNESCO World Heritage Site, just 125 km east of Zacatecas city, along a route filled with historic 17th-century haciendas.
Its name comes from the wooded areas that surrounded it and whose wood was used in the foundry of metals. Red mountains dotted with cactus mark the horizon in Pinos and the main square is filled with the smell of its aromatic gardens.
Tourist Attractions in PINOS
Historic Center
Here you will find the important architectural landmarks and three beautiful gardens: the main square, the Jardín de las Flores (Flowers Park) and Benito Juárez Park. The main square is marked by a historic clock tower and is surrounded by picturesque gates, Portal Centenario and Portal de las Palomas built in the 17th century.
Temple and Ex-convent of San Francisco
Built in the 18th century in a primitive Mexican style. The complex includes the Parish of San Matías. This historic building houses the Museum Rafael Coronel with an interesting collections of religious art; the most notable piece is The Christ of the Floating Heart, made of wood inlaid with human bones, and through a hole you can see the heart suspended.
Museo Municipal Cuarto Centenario (museum)
Housed in a 19th century building and exhibits a number of pieces related with the town history, from small shelly fossils from the Paleozoic Era to a representation of a hacienda store from the early 20th century.
Virgen del Agostadero
Located in the municipality of Villa Garcia, just over an hour from Pinos. According to a local legend, in 1715 while the workers were tilling the land in the Hacienda del Agostadero, their plow was stuck with an oak root, and they discover the image of the Virgin of Guadalupe carved in this root. This devotion arose from the beginning to transcend beyond borders.
La Cuadrilla
In La Cuadrilla, in the upper part of the town, you can still see the vestiges of the old mining haciendas.
Haciendas from PINOS
This town is the result of the expansion of haciendas, starting from the 17th century. There were agricultural and livestock haciendas, and there were also haciendas producing mezcal and some other related to mining activity. Today you can visit some haciendas in ruins or other that remain in function.
When you visit Hacienda Grande, Pinos Mágico, Espíritu Santo, Trinidad Norte or La Pendencia, you will learn about native agaves and taste the artisan mezcal they produce. Another historical hacienda is that of San Nicolás de Quijas, known as "El Nigromante", which was the entry point of the Camino Real de Tierra Adentro in Zacatecas.
Tlaxcalita Temple
Visit the Tlaxcalita temple with its magnificent chapel and impressive Baroque altarpiece covered with gold leaf. Learn about the art of how mezcal is made and about the past of this Magic Town, tour along the Ruta del Mezcal.
Gastronomy of PINOS

Dishes
Mole de pinole
Condoches (thick tortilla cakes that can be made sweet, savory or both)
Gordas de horno
Queso de tuna ("prickly pear" cheese)
Queso Panela (panela cheese)
Handicrafts in PINOS

In town and surroundings there are several workshops where you can find the typical clay jars that are used to drink mezcal.

Picturesque Town
Picturesque town with the pervasive aromas of the surrounding peach and lemon orchards. It was founded in 1532 in an area previously inhabited by the pre-Columbian caxcanes.
Enjoy the beautiful views of the surrounding hills and gullies, as well as the charming atmosphere that invites to stroll through the town with its aroma of peach and lemon that will impregnate your senses.
Nochistlán has witnessed several historical events such as the death of the conquistador Pedro de Alvarado and Casa de Los Ruíz, was the place where the first battle cry of the Mexican War of Independence was given in Zacatecas in 1810.
Tourist Attractions in NOCHISTLÁN
Jardín Morelos
With nice red cobblestone corridors bordered by pleasant gardens and an old Moorish kiosk.
Presidencia Municipal (City Hall)
Colorful building with a wide esplanade.
Mercado Municipal (Market)
This market offers a large variety of fresh regional and local products like delicious fruits and many different types of folk art and handicrafts.
Templo de San José
Its construction begins in 1896 and ends in 1914.
Templo de San Sebastián
The temple dates back to the 17th century and is a bizarre building of mixed styles. Every January the whole town honors San Sebastian with joyful papiaqui music and if you walk along the main plaza you will be covered with flour, and crack colored eggs filled with confetti.
Parroquia de San Francisco
Built in the 17th century, the sober architecture dominates the masonry facade.
Los Arcos Aqueduct
This is an incredible example of aqueduct engineering built in 1793. The canal system encompasses its water catchment area, distribution tanks, reservoirs and springs. Pila Azul, Pila Coronada and Pila de Afuera to supply water to the population, but the last one is full of legends and has become a monument.
Jocoyole
Visit the community of Jocoyole and interact with its residents, sharing their food and learning to cook the pan gordo. There are impressive gullies and hills ideal for hiking. At night, by the fire, you will hear the stories of the village elders. There are places for camping or have a local house experience.
Toyahua
Visit the community of Toyahua, where there is a special devotion for the Virgin of the Rosary that every October is celebrated with a pilgrimage. The baroque- style temple has a legendary cemetery that, with hundreds of stone tombs. Finish the tour in El Salto, a spectacular 45-m-high waterfall surrounded by beautiful forests; it is a real hidden paradise.
Gastronomy of NOCHISTLÁN
Dishes
Pollo a la Valentina (cooked chicken with salt, onion, potato, tomato, clove and oregano)
Gorditas de papa con queso (biscuit-like packages of cooked cornmeal filled with cheese and potato)
Tacos de asada con chile de árbol (stew flavored with a variety of chiles and spices)
Doña Lola's artisan cheeses
Handicrafts in NOCHISTLÁN
In town and surroundings there are several workshops where you can find the typical clay jars that are used to drink mezcal.

Map of the Magical Towns in ZACATECAS

More Tourist Attractions in ZACATECAS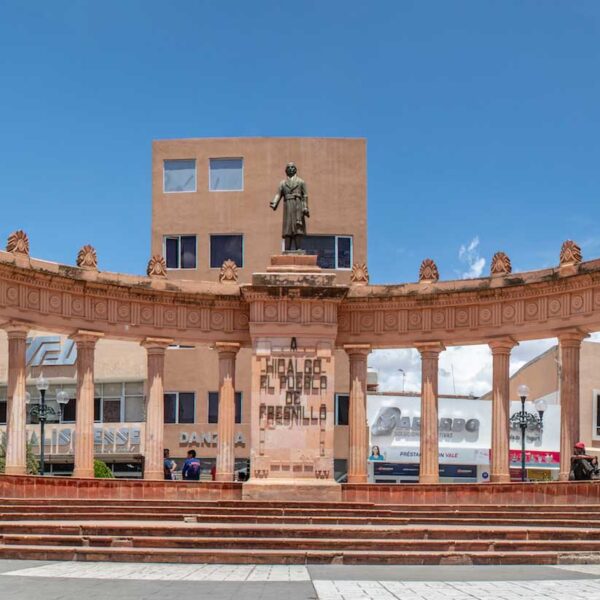 Interesting Sites
It is the second largest city in Zacatecas and was founded by Francisco Ibarra in 1554. Throughout much of its history, the city's fate has followed the boom and bust of the mines and you can see it in the streets and in the colonial-era buildings. Today, Fresnillo continues to stand as one of the world's largest producers of silver. This city has been the birthplace of great artists and prominent politicians and offers several attractions including squares, monuments, gardens, museums and mines.… Read More
Read More »

Flights & Hotels in ZACATECAS

More Tourist Attractions in MEXICO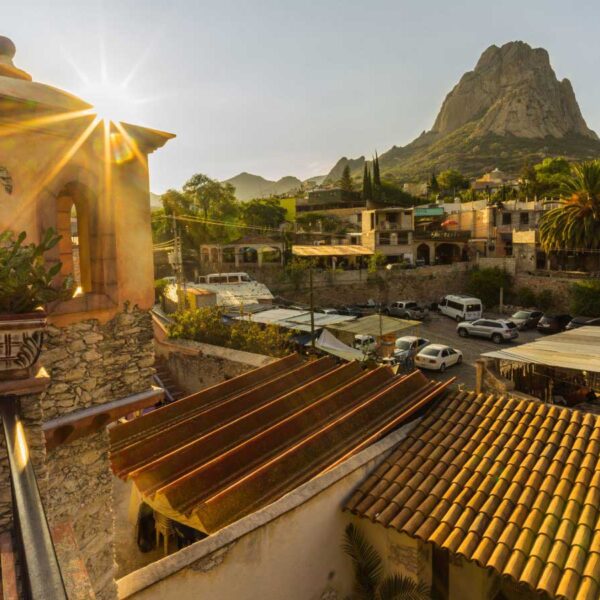 A Magical Town is a place with symbols and legends, towns with history that in many cases have been the scene of transcendent events for our country, they are places that show the national identity in each of its corners, with a magic that emanates from its attractions ; visiting them is an opportunity to discover the charm of Mexico. The Magical Towns Program contributes to revalue a set of populations in the country that have always been in the collective imagination of the nation and that represent fresh and varied alternatives for national and foreign visitors. A town that through time and in the face of modernity, has conserved, valued and defended its historical, cultural and natural heritage; and manifests it in various expressions through its tangible and intangible heritage. A Magical Town is a town that has unique, symbolic attributes, authentic stories, transcendent events, everyday life, which means a great opportunity for tourist use, taking into account the motivations and needs of travelers.… Read More
Read More »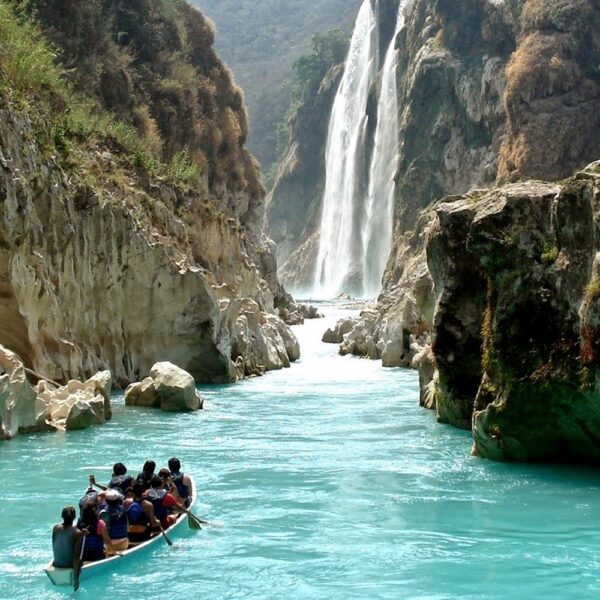 Mexico is one of the best countries for Ecotourism as it has a great variety of flora and fauna, as well as a large number of refuges for extraordinary species. You can enjoy recreational activities of appreciation and knowledge of nature through contact with it, such as: stargazing, observation of natural attractions, wildlife and bird watching. Throughout México there are more than 176 protected natural areas, 5 of them considered by UNESCO as Natural Heritage of Humanity. Just for this and much more, we believe that Mexico is a Paradise for Ecotourism.… Read More
Read More »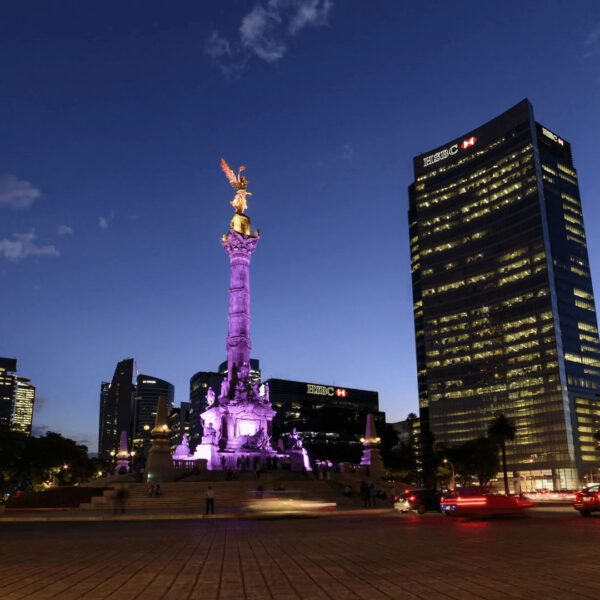 Folklore, gastronomy, literary culture, art and exhibitions, is what you will find in the capitals of the states of Mexico. To the north, colonial Mexico, Puebla, Guadalajara, Guanajuato, the Sonoran desert and the California peninsula. To the east Veracruz and the gulf. To the west Acapulco, Oaxaca and Tuxtla Gutiérrez. And to the south the Riviera Maya and the pyramids of Chichén-Itzá, Tulúm and Cobá in Yucatán, Palenque in Chiapas, the cenotes, and the Central American jungles.… Read More
Read More »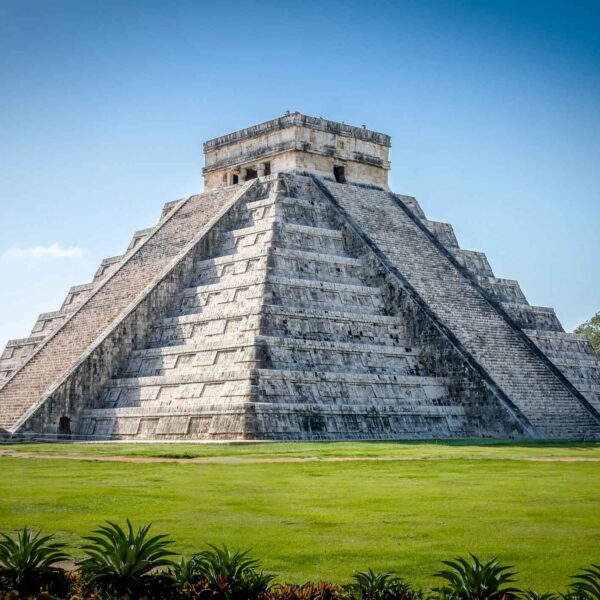 The Archaeological Zones are the cultural past of every Mexican. You will be amazed at the ambient, nature and the environment that surrounds them. Climbing to the top or being around it will take us back in time to admire every detail. México is a country of culture and traditions, many of which we have inherited from the pre-Hispanic inhabitants of this vast territory, although it is true that there were more settlements in the central and southern part of the country, it is also possible to find some archaeological remains in the north.
… Read More
Read More »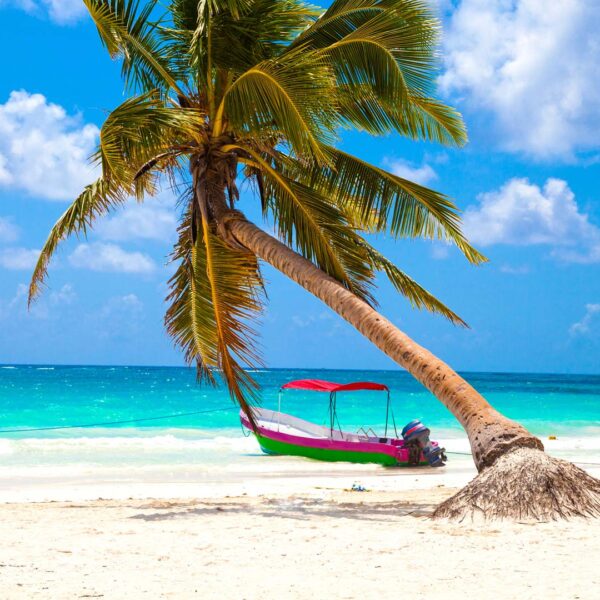 On the Beaches of Mexico you can immerse yourself in the intense blue ocean of the Pacific bays, sunbathe on the shore of the warm and transparent waves of the Caribbean Sea in Quintana Roo or even rest on the beautiful coasts of the Gulf of Mexico. Mexican beaches hide wonderful secrets for the traveler. By visiting them, in addition to enjoying the excellent climate and water activities, you can discover splendid archaeological sites and interesting colonial cities without traveling long distances.… Read More
Read More »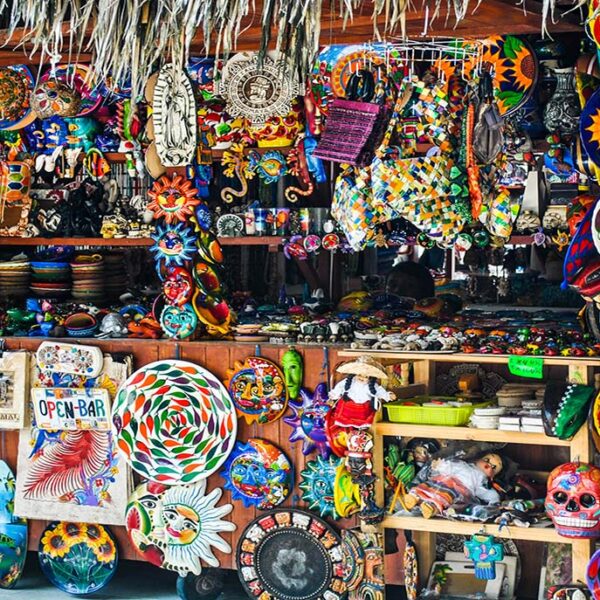 It is practically impossible to make a meticulous, and above all, accurate selection of the places to visit in Mexico. Each place that our country houses is unique and beautiful in its own way. Mexico, with its nearly 2 million km², has a large number of scenarios to offer, as well as endless activities to do. Do not lose your way and enter the places to visit in Mexico. In Mexico, apart from the beaches and its famous archaeological sites, there are many other really interesting sites and activities that you should know. In the surroundings of the main cities you will find places full of culture and tradition, where you can spend relaxing, interesting and fun vacations. On your trip through Mexico you cannot stop obtaining souvenirs, the crafts that are made here are of the highest quality and recognized worldwide. A shopping tour cannot be missed.… Read More
Read More »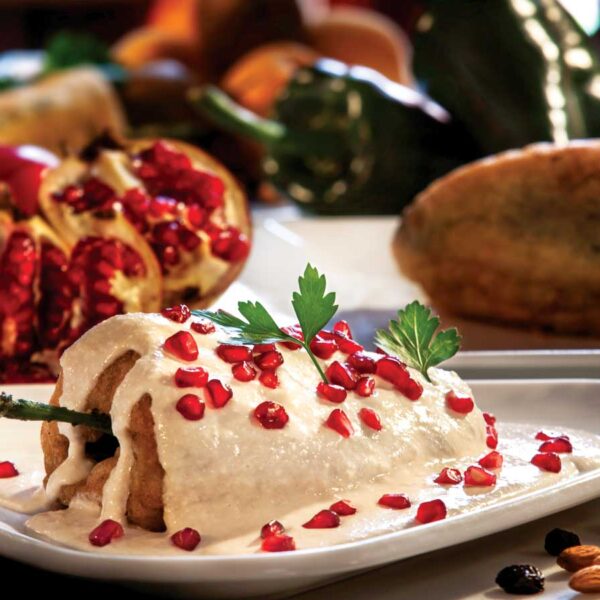 The Gastronomy of Mexico has a great diversity of typical dishes, which is why it was recognized by UNESCO as Intangible Heritage of Humanity. The basic and representative ingredients of Mexican dishes are: corn, coriander, chili, beans, piloncillo, nopal and tomato. Mexican cuisine is also characterized by its sauces, which serve as an accompaniment to traditional dishes, prepared based on spices.… Read More
Read More »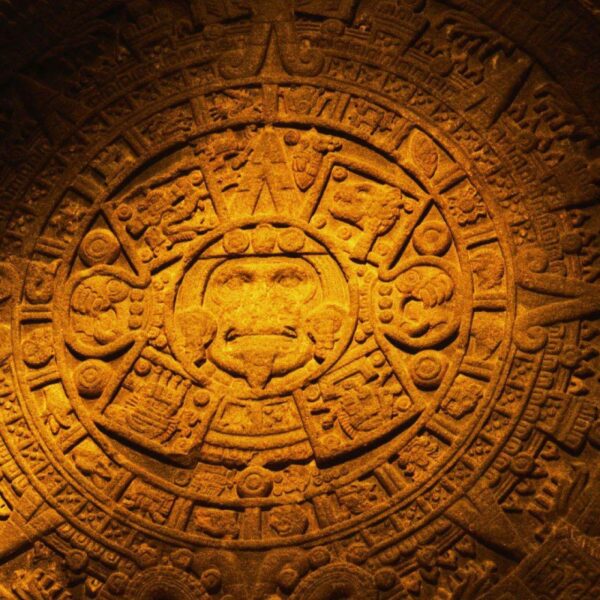 Mexico has an incredible diversity of landscapes, where the beauty of its beaches, internationally recognized, stands out. In its vast territory of coasts, there are beaches of unparalleled beauty, and colorful landscapes. A large network of first-class hotels and tourist services is available to visitors to these beaches. Mexico is also mystical places, dotted with archaeological testimonies inherited from its original inhabitants. Monuments made by the Mayas, Aztecs and Toltecs are located in magical landscapes, like lighthouses in an ocean of natural beauty. They offer visitors buildings that tell their history, and museums that collect their cultural heritage. And that keep alive ancestral traditions, in ceremonies and festivals, where you can enjoy cultural activities and entertainment.… Read More
Read More »