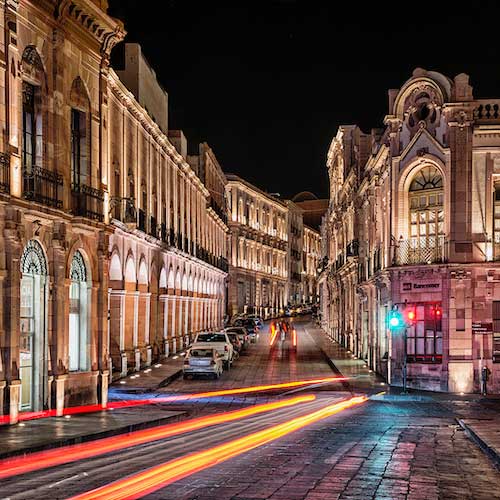 Zacatecas is a colonial jewel that is located between Cerro de la Bufa and Cerro del Grillo. This beautiful city built on the basis of pink quarry, where important convents, churches and viceregal mansions were erected dating from the 17th to the 18th centuries, has a large mining industry, which has been the most emblematic activity of this region for years.
Today, several historical pieces, paintings and objects are kept in important museums and art galleries. The alleys contain stories and chronicles that revive the legends among tourists who meet daily to enjoy fiery nights of "Andanzas", also known as "Tamborazos Zacatecanos", which are part of the famous "Callejoneadas". Crossing the city by cable car and discovering the beauty of this colonial city from the heights, is an unforgettable experience that nobody should miss during their vacations.
Zacatecas is recognized for rolling mills, being one of the main economic activities in the region. Thanks to the extraction of silver there has been an accelerated growth of other activities such as agriculture, livestock and trade. Due to its delicate conservation, the impeccable cleanliness perceptible in every corner, its architectural richness in the historic center and the exhaustive care of temples and monuments, it was listed as a World Heritage Site since 1993.

Tourist Attractions in ZACATECAS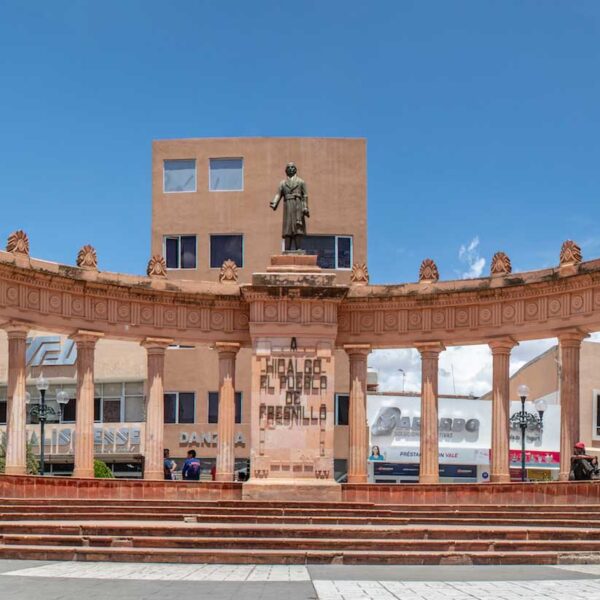 Interesting Sites
It is the second largest city in Zacatecas and was founded by Francisco Ibarra in 1554. Throughout much of its history, the city's fate has followed the boom and bust of the mines and you can see it in the streets and in the colonial-era buildings. Today, Fresnillo continues to stand as one of the world's largest producers of silver. This city has been the birthplace of great artists and prominent politicians and offers several attractions including squares, monuments, gardens, museums and mines.… Read More
Read More »

Unforgettable Experiences in ZACATECAS
It has a privileged location in north-central Mexico, connected both by land and by air with important cities in Mexico and the United States. Since its establishment as a mining camp in the 16th century, Zacatecas has long been valued for its rich deposits of silver and other minerals, in fact it still ranks number one in silver production in the country.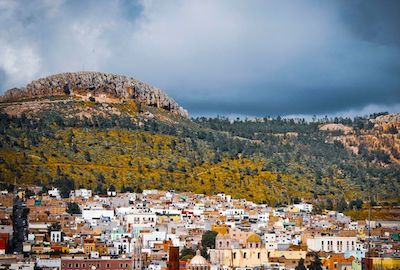 It is a place full of history and is notable for its harmonious design and Baroque profusion of its façades, where decorative elements have been magnificently carved in pink stone.
Zacatecas is a magic land of legends, where you can be amazed by a fantastic selection of museums or you can appreciate some of this land's most rugged and stunning natural scenery, everything under intensely blue skies.
This destination offers rich cultural heritage, architectural wonders, unforgettable adventure experiences, wide array of activities, festivals, romance, food and much more…
El Cerro de la Bufa, history and adventure
The views from the top are superb and there are a number of other attractions: an interesting group of monuments, a mausoleum, a chapel, an observatory, and a museum. It is also the site of a zip-line, and a teleférco (cable car). You can take a ride aboard the 30-30 panoramic train, or ride an ATV up the hill.
Become a Silversmith for the Day
In the Silversmith Center of Zacatecas you can understand the mechanics of how jewelry is made, and if you want, you can create a beautiful piece with your own hands.
Ancient Site for Stargazing
Access to the magical site of La Quemada at sunset. With no light pollution you can just laid down in the grass and admire an ocean of stars; telescopes are also available to visitors to provide an even more memorable stargazing. A good way to end up this experience is enjoying the delicious flavors available only in that region!

Callejoneada Zacatecana (alleyway parties)
They start in the main square and winds its way around the narrow streets and alleys of the city, until the party reaches La Alameda. All along the way there is cheerful music of the "Tambora" (consists of winds and percussion sounds) and a donkey laden with mezcal, so the entire crowd drinks this beverage in little jars called "jarritos".
Learn more about the Mexican Revolution
Travel through time and become part of the General Villa ́s troop and learn about the battle of Toma de Zacatecas in 1914, through augmented reality and interactive multimedia. In addition, enjoy a tasting of mezcal, sweets and selection of local cheeses.
From Earth to Sky (El Edén Mine)

The tour offers a visit to the legendary El Edén mine, where visitors can admire striking rock formations, mineral colors, and underground machinery, as well as the Museum of Rocks and Minerals, the largest of its kind in Latin America. In the way down from Cerro del Grillo take an exhilarating ride straight over the heart of the city in a modern cable car.
A nightclub in a Mine
To get to the bar, you'll have to take a four-minute train ride through a 600-foot-long underpass, the rattling train ride fulfills its promise of "another level" experience. At the disco, you'll be surprised by its acoustics and the pulsating lights of the carved dome.
Calderon Theater, tragedy, mystery and history
Stories based on real life historical events like the theater fire, the yellow fever outbreak, and some of the battles that took place in Zacatecas are played by phantasmagoric characters.
Legends and more legends
Visit the gardens and old squares in a night tour while drinking mezcal and sample some typical sweets. Discover the famous buildings and landmarks that harbor mysteries, including a house where actors recreate stories of love, tragedy and terror.
There is another option to learn about the legends in Zacatecas. You may join "el Diablito de Zacatecas" (the devil) an archetypal figure who shares spine- chilling stories as he interacts with the tour participants along the way.

Explore the San Bernabé Mine
This off-road ATV adventure offers intrepid travelers a ride through the dusty trails with nopal cactus, capricious rock formations, ponds and a dam. Then you can dig into one of the first major vein of silver in Zacatecas; access the mine though a tunnel of almost 330 feet-long and learn about the history of mining in the region.
Enjoy the Historic Centre of Zacatecas
Be dazzled by beautiful Colonial Architecture, alleys with numerous legends, bars and restaurants full of tradition and much more…There are biking tours and Trolley Sightseeing (including night tours), or you can walk on your own and explore the most beautiful corners of the Centre of Zacatecas.
Are you a beer lover?
You can visit Cervecera Modelo, the world's second largest' brewery, producing as many as 18.7 million beers a day and distributed in 180 countries. Here you will enjoy the unmistakable aroma of the brewing process, the atmospheric enhancement of gleaming steel tanks, and of course the beer tasting.
If you love drinking wine…
Whether by bike train or on foot, Vinícola Campo Real wine tours are an authentic wine country experience. Discover its unique production process and visit the Museo de la Barrica (Barrel Museum) with a unique display of barrels painted by famous Zacatecan artists. A great place to visit, especially at sunset, for a wine tasting experience you will never forget.
ATV is the best way to explore Mural City
Travel around a popular neighborhood with 30 colorful murals created by 40 urban artists of all ages and various countries. Along the tour you may stop at a local pulquería to try Mexico's oldest alcoholic beverage (Pulque, a milky-viscous beverage based on the fermented sap of the maguey plant) and some regional specialties.
Converted bullring, now luxury hotel
One of the most singular hotels in the world, built into the grandstand of San Pedro's beautifully restored 19th century bullring. Ingeniously preserving the character and beauty of the original structure. Learn about the legend of a passionate love story and why it is considered one of the most romantic places in town.

Weddings and Romance in ZACATECAS
It is impossible to visit Zacatecas without falling in love with it; to begin with its incredibly blue sky, its spectacular sunsets, its alleys, its narrow streets that invite you to walk along them hand in hand, or its magnificent venues that are ideal settings for celebrations such as weddings, or a romantic escape, an anniversary, marriage proposal or simply a romantic dinner.
Imagine an absolutely gorgeous Baroque church and a historic site for you to celebrate your incredible wedding; or a romantic dinner surrounded by nature and rock formations in San Bernabé; or to stroll through the exotic gardens of the Magic Town of Jerez… Zacatecas has everything you need to make all your dreams come true.
Just 20 km west from the Magical Town of Guadalupe is a magnificent vineyard, the perfect setting for your unforgettable celebration. Take advantage of the city's silver tradition to have your wedding rings made in the famous Centro Platero.
You can make your wedding proposal aboard the spectacular cable car flying over the city or 300 m underground in a mine.
Zacatecas has a special treat for those outsiders who tie the knot here; you get a "Callejoneada" for free. In this lively tour though the streets and alleyways, the happy couple and their entourage are joined by a band of musicians playing the "Tamborazo", a traditional music while the donkey carries jugs of mezcal, What more should I ask for!
In 2018, the Ministry of Tourism awarded Vinícola Campo Real the prize for the best place or space to celebrate weddings in Mexico.

Feast and Festivals in ZACATECAS
Zacatecas offers a whole range of festivals throughout the year. There are great events such as the Zacatecas Cultural Festival (Holy Week and Easter), the International Folklore Festival (July), Morismas de Bracho (August), the National Fair of Zacatecas (September) or the Street Theater Festival (October), among others.

Zacatecas is a great choice to achieve an exceptional outcome with any type of event. It is well connected to major cities in Mexico and the United States, and whether you crave adventure, culture or relaxation, this destination offer the best for the three options. There are luxury and convenient accommodations and an attractive venue, Palacio de Convenciones, with adequate space and facilities.

Flights & Hotels in ZACATECAS

More Tourist Attractions in MEXICO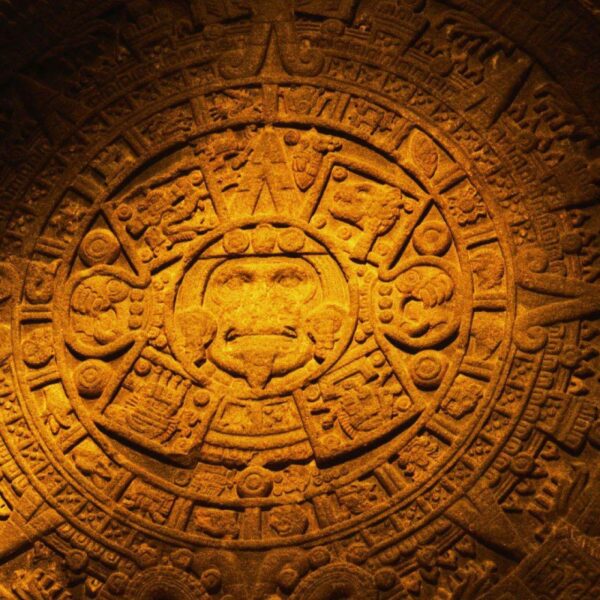 Mexico has an incredible diversity of landscapes, where the beauty of its beaches, internationally recognized, stands out. In its vast territory of coasts, there are beaches of unparalleled beauty, and colorful landscapes. A large network of first-class hotels and tourist services is available to visitors to these beaches. Mexico is also mystical places, dotted with archaeological testimonies inherited from its original inhabitants. Monuments made by the Mayas, Aztecs and Toltecs are located in magical landscapes, like lighthouses in an ocean of natural beauty. They offer visitors buildings that tell their history, and museums that collect their cultural heritage. And that keep alive ancestral traditions, in ceremonies and festivals, where you can enjoy cultural activities and entertainment.… Read More
Read More »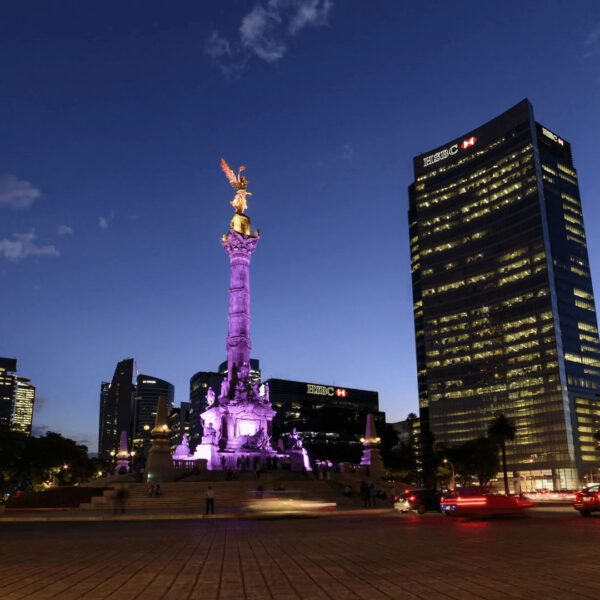 Folklore, gastronomy, literary culture, art and exhibitions, is what you will find in the capitals of the states of Mexico. To the north, colonial Mexico, Puebla, Guadalajara, Guanajuato, the Sonoran desert and the California peninsula. To the east Veracruz and the gulf. To the west Acapulco, Oaxaca and Tuxtla Gutiérrez. And to the south the Riviera Maya and the pyramids of Chichén-Itzá, Tulúm and Cobá in Yucatán, Palenque in Chiapas, the cenotes, and the Central American jungles.… Read More
Read More »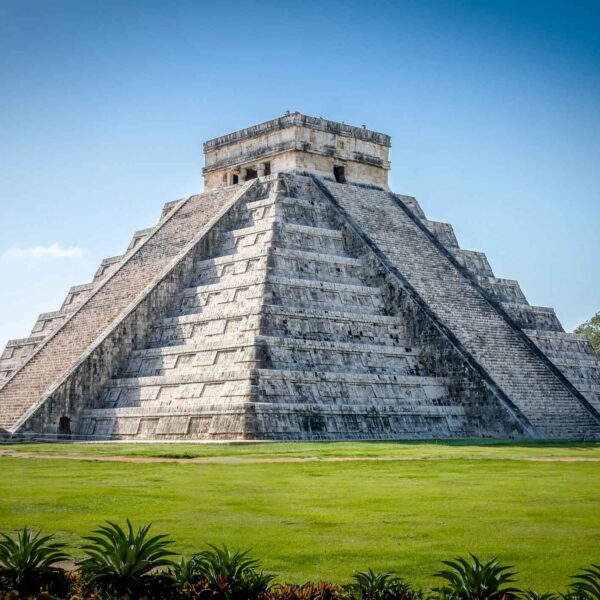 The Archaeological Zones are the cultural past of every Mexican. You will be amazed at the ambient, nature and the environment that surrounds them. Climbing to the top or being around it will take us back in time to admire every detail. México is a country of culture and traditions, many of which we have inherited from the pre-Hispanic inhabitants of this vast territory, although it is true that there were more settlements in the central and southern part of the country, it is also possible to find some archaeological remains in the north.
… Read More
Read More »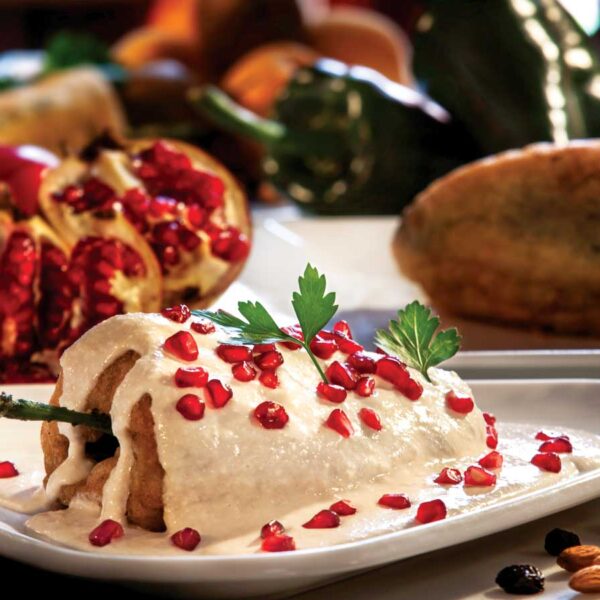 The Gastronomy of Mexico has a great diversity of typical dishes, which is why it was recognized by UNESCO as Intangible Heritage of Humanity. The basic and representative ingredients of Mexican dishes are: corn, coriander, chili, beans, piloncillo, nopal and tomato. Mexican cuisine is also characterized by its sauces, which serve as an accompaniment to traditional dishes, prepared based on spices.… Read More
Read More »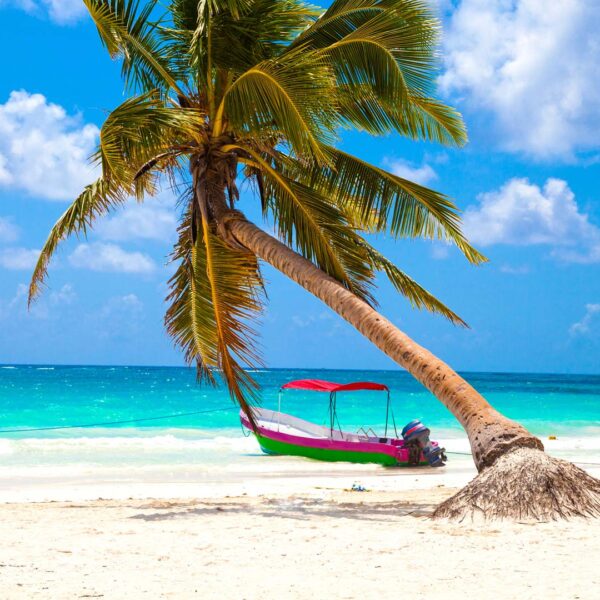 On the Beaches of Mexico you can immerse yourself in the intense blue ocean of the Pacific bays, sunbathe on the shore of the warm and transparent waves of the Caribbean Sea in Quintana Roo or even rest on the beautiful coasts of the Gulf of Mexico. Mexican beaches hide wonderful secrets for the traveler. By visiting them, in addition to enjoying the excellent climate and water activities, you can discover splendid archaeological sites and interesting colonial cities without traveling long distances.… Read More
Read More »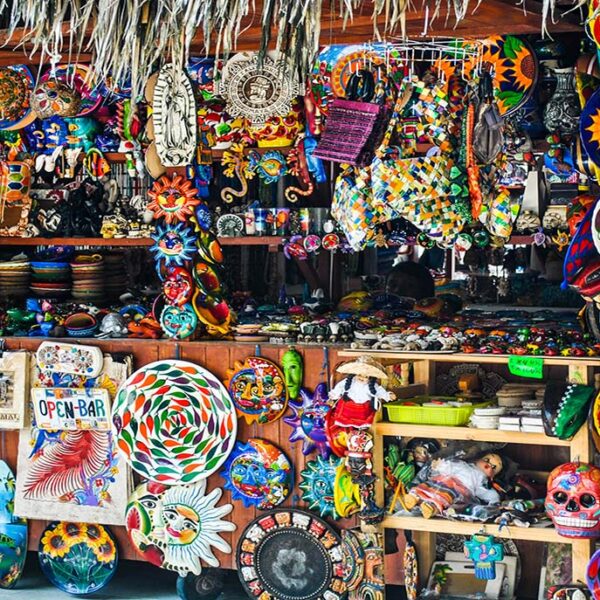 It is practically impossible to make a meticulous, and above all, accurate selection of the places to visit in Mexico. Each place that our country houses is unique and beautiful in its own way. Mexico, with its nearly 2 million km², has a large number of scenarios to offer, as well as endless activities to do. Do not lose your way and enter the places to visit in Mexico. In Mexico, apart from the beaches and its famous archaeological sites, there are many other really interesting sites and activities that you should know. In the surroundings of the main cities you will find places full of culture and tradition, where you can spend relaxing, interesting and fun vacations. On your trip through Mexico you cannot stop obtaining souvenirs, the crafts that are made here are of the highest quality and recognized worldwide. A shopping tour cannot be missed.… Read More
Read More »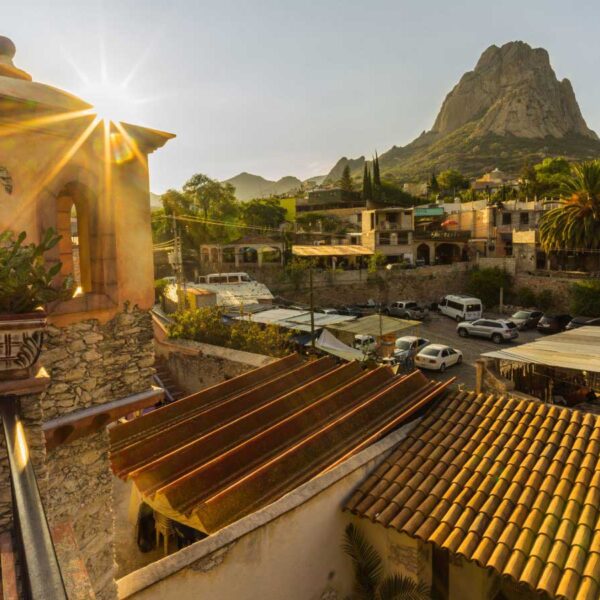 A Magical Town is a place with symbols and legends, towns with history that in many cases have been the scene of transcendent events for our country, they are places that show the national identity in each of its corners, with a magic that emanates from its attractions ; visiting them is an opportunity to discover the charm of Mexico. The Magical Towns Program contributes to revalue a set of populations in the country that have always been in the collective imagination of the nation and that represent fresh and varied alternatives for national and foreign visitors. A town that through time and in the face of modernity, has conserved, valued and defended its historical, cultural and natural heritage; and manifests it in various expressions through its tangible and intangible heritage. A Magical Town is a town that has unique, symbolic attributes, authentic stories, transcendent events, everyday life, which means a great opportunity for tourist use, taking into account the motivations and needs of travelers.… Read More
Read More »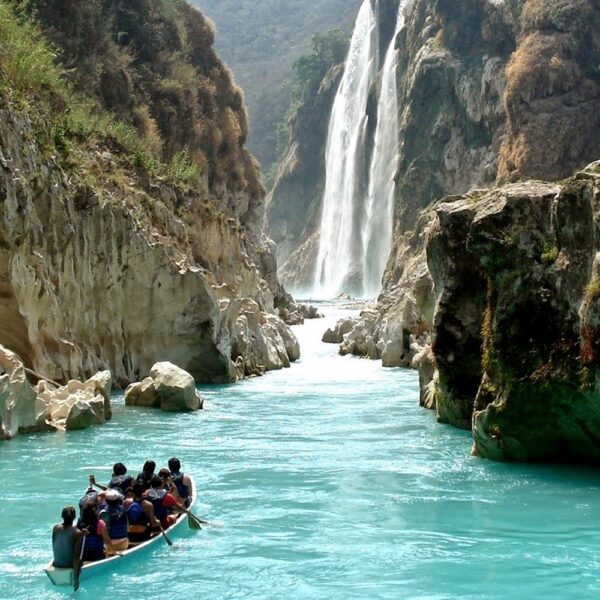 Mexico is one of the best countries for Ecotourism as it has a great variety of flora and fauna, as well as a large number of refuges for extraordinary species. You can enjoy recreational activities of appreciation and knowledge of nature through contact with it, such as: stargazing, observation of natural attractions, wildlife and bird watching. Throughout México there are more than 176 protected natural areas, 5 of them considered by UNESCO as Natural Heritage of Humanity. Just for this and much more, we believe that Mexico is a Paradise for Ecotourism.… Read More
Read More »