Founded in 1546, the city combines romance, history, culture, nature and mining in a unique way. With a mix of curves and straight lines, the city center architecture is certainly distinctive. Due to its extensive cultural background, Zacatecas is the home to many museums with incredible historic value.
The works in silver and quarry, as well as the Huichol embroidery, reflect an appreciation and passion for art. The city offer a number of attractions as the world's only nightclub inside a mine, streets and alleys boasting its own legends, and a widely recognized hill, Cerro de la Bufa, offering many options from a museum to a zip line.
The city combines a peaceful and calm atmosphere with fun adventures in ATVs, bicycles, trams and trains. It is one of the ten Mexican cities that have been distinguished as a UNESCO World Heritage Site and is considered the best-preserved colonial city in the Americas.
Its natural environment is ideal for people who love to take scenic strolls, allowing for the chance to explore the natural beauty of the area.
Visit Zacatecas, is quite an experience!


Tourist Attractions in ZACATECAS CITY
Cathedral
Built between 1729 and 1752, the pink-stone cathedral is a masterpiece of an exuberant baroque style. The stupendous main facade is a wall of detailed carvings. The central altarpiece, covered with 24-carat gold leaf, was made by the artist Javier Marín and was inaugurated in 2010. Hours: Daily 07:00 to 13:00 and from 17:00 to 20:30 hrs.
Government Palace Cultural Center
It was built in the 18th-century with high ceilings, large gates, majestic staircases and balconies. A beautiful mural extends down the staircase painted by Antonio Pintor, a local artist and depicts the history of Zacatecas. Hours: Daily from 08:30 to 20:00 hrs.
Portal de Rosales
This gate dates back to 1827 and today is a meeting point for students and young people. There are numerous options for fast food and tasty desserts.
Plazuela Miguel Auza
There are several restaurants, bars and outdoor cafes in this quaint and charming square inaugurated in1908. The Ex Temple of San Agustín, the Obispado (Bishopric) and old colonial mansions converted into local craft shops, surrounds the nice plaza.
Mercado González Ortega
This impressive 1880s iron-columned building used to hold Zacatecas' main market. In 1982 it was renovated into an upscale shopping center with a wonderful arcade of stores. The lower level houses several bars and restaurants.
Palacio de la Mala Noche (The Bad Night Palace)
This handsome building was built in the 18th century by a rich mine owner and serves as the Superior Court of Justice for the State of Zacatecas. It is a colonial mansion with high ceilings, wide, wooden doors.
Templo de Santo Domingo
Built by the Jesuits in the 1740s, the church was taken over by Dominican monks in 1767. It has a sober Baroque portal with eight fine gilded altars, highlighting that of the Virgin of Guadalupe. In the choir there is a massive 18th century organ.
Templo de San Agustín
A beautiful 18th century building meticulously restored in the Mid 20th Century and transformed into an important venue for public meetings and cultural events. Today the sacristy houses a Petroteca where the blocks of carved quarry of the original façade are display. There is an audiovisual presentation showing the reconstruction of the original façade.
El Acueducto
Admire the arch-buttresses of the 18th-century aqueduct built of pink limestones. It's considered to be one of the city symbols.
Calderon Theater
The French-style theater date back to 1832, and in 1897 is reopen after a devastating fire. This is one of the most gorgeous buildings in Zacatecas. Its majestic interior has a capacity of just over 500 people.
Plaza Goitia
This plaza is located in front of the Calderón Theater, and it serves as a stage for some artistic performances. Every Thursday afternoons, the Symphonic Band of the State of Zacatecas performed a public concert.
Alameda Trinidad García de la Cadena
It was inaugurated around 1831 and it has served as a recreational space for locals and visitors. The park offers a relaxed atmosphere amidst the jacarandas and dozens of ash trees and is part of a bohemian neighborhood with a number of little bars, restaurants and outdoor cafes.
Fuente de los Conquistadores (Conquerors Fountain)
The Baroque style fountain was inaugurated in 1982; in each of the four faces it is carved the name and the coat of arms of the founders of Zacatecas. Throw a coin in for good luck and take a selfie in front of the fountain.
Parque Gral. Enrique Estrada (Sierra de Álica)
Nice place to relax, take a walk or rest under the shade of its trees. The park is surrounded by important city landmarks like the aqueduct, the old bullring, the Francisco Goitia museum and the Fatima temple. It is also used as venue for concerts and cultural presentations.
Fuente de los Faroles (Lanterns Fountain)
It has become a symbol of the city. Federico Sescosse designed it in 1958, and he was inspired by a fountain located in Plaza de la Virgen de los Reyes, a historic square near the cathedral in Seville, Spain.
Plazuela de García
This is the oldest square in the city near the Ex Convent of San Francisco. This historic building houses the Rafael Coronel museum. It surrounds with many cafe and restaurants.
Plazuela 450 years

It was made in 1996 in commemoration of the 450th anniversary of the establishment of the City. It is located in front of the Manuel Felguérez Museum.
Capilla de Mexicapan
This is a Franciscan chapel built in 1570, and is the only Indian Chapel still standing tall in the city. The temple is dedicated to Our Lady of Candelaria.

The mine operated from 1586 until 1960; then it was reopened as an attraction in 1975 after being remodeled with hanging rope bridges, stairs, a funicular train and special lighting.
Step back in time as a cute little train transports visitors more than 300 meters (1,000 ft.) inside the mountain, while guides lead you, a little more than 2 km, along narrow floodlit walkways past shafts and over subterranean pools.
The entertaining stories and legends told by the expert guides are not to be missed. Explore the fascinating collection of the Museum of Rocks and Minerals, and in the way out do not miss the shops with a display of rocks and silver pieces.
For a different experience do not miss your chance to descend into the earth and party in a nightclub uniquely placed within the mine's vault.

Historical, heroic, stunning and iconic. The views from the top are superb, including the wonderful sunsets of Zacatecas. A convenient way to ascend La Bufa is by the teleférico (cable car) or you can take a good walk with amazing views.
Mausoleo de los Personajes Ilustres (Mausoleum of Illustrious Men)
Right of the statues, right on the hillside of the Cerro de La Bufa, is the mausoleum with the tombs of Zacatecan heroes from 1841 to the present.
Explanada de la Revolución
There are statues of all the revolutionary leaders including Pancho Villa, and a couple of sets remembering one of the most epic and famous battles of the Mexican Revolution. You can dress with costumes dating back to that time and have a unique photo, a souvenir you can brag about and share with others. Take a train ride and enjoy beautiful views.
Cámara Oscura (Dark Room or Pinhole Image)
On the top floor of the cable car station is located this peculiar device, through which you can enjoy a panoramic and exceptional tour in real time. Hours: Daily from 10:00 to 18:00 hrs.
Templo de Nuestra Señora del Patrocinio
An old hermitage from the 16th century built by Don José de Rivera Bernández as the first chapel dedicated to the Virgin Mary. It was restored in 1728 with a beautiful Baroque façade is with two levels. Named after the patron saint of miners, this chapel has a holy image of the Virgen del Patrocinio above its altar. Thousands of pilgrims flock here each year on September 15, to celebrate with music and traditional dances.
Mirador de La Bufa
In front off the side facade of the Temple is this lookout where there are yet more stupendous views. It is lined with women all garbed in the brightly colored traditional clothes of the Huichol, an indigenous group famed for their embroidery, weaving and painstaking beadwork.
Teleférico (Cable Car)
The fist ride was in 1979 and it was the first cable car in Mexico. This is the easiest way to the summit of Cerro de la Bufa and explores Mina El Edén. The cabin has a transparent floor so you can see the city skyline under your feet. Cars depart every 15 minutes and the trip takes seven minutes. Get ready for postcard-perfect panoramas of the city!
Museo Toma de Zacatecas (Museum)
The museum was opened in 1984 to memorialize the 1914 battle fought on the slopes of the Cerro de la Bufa, one of the most important battles of the Mexican Revolution. The child-friendly museum is a technological delight, with talking ghosts, actual footage of the battle and all kinds of other interactive displays. You also will find in display: newspapers, photographs, shotguns and canons from that period. Hours: Daily from 10:00 to 16:30 hrs.
Zipping over the stunning landscape of Zacatecas is sure to be an exhilarating experience. The ride starts right at the top of Cerro de La Bufa and you will be flying at a thrilling height of 85 m (278 ft.) traveling 440 m in the first section and 400 in the second. The adventure includes a hanging bridge.

Museums in ZACATECAS CITY
Museo Universitario de Ciencias (University Museum of Sciences)
It is located in the old central building of the Universidad Autónoma de Zacatecas, a beautiful 19th century building. The museum displays a study cabinet with more than 500 instruments to perform physics experiments dating from 1880. Some of the most notable pieces are: an Edison Phonograph, a universal exciter and a steam engine. It has temporary exhibition hall, auditorium, library, video library and a room that exhibits works from the viceregal period with 11 painting from important New Spain artists like Juan Correa and Luis Álvarez. Hours: Daily from 09:00 to 18:00 hrs.
It is located in an old mansion built in 1806. It has several venues such as: Manuel M. Ponce Museum, this small five-roomed museum is a touching tribute to the famous musician and intellectual, whose best-known scores includes "Las Mañanitas" and "Estrellita". Hours: Tuesday to Sunday from 10:00 to 17:00 hrs.
There is also the Cineteca Zacatecas (Film Center); the Fototeca Zacatecas "Pedro Valtierra" (Photos Library); the Antonio Aguilar room with a collection of pieces related with the "Charro de México", originally from Villanueva, Zacatecas; and rooms for workshops. Hours: Tuesday to Sunday from 10:00 to 17:00 hrs.
Its mission is to engage children and families in a fun and educational experience, and to spark an interest in science and technology. The museum feature eight interactive rooms where kids want to linger. You can visit the world of robotics, enjoy science-based workshops and be amazed by the observatory with professional quality instruments like a telescope with hydrogen-alpha filter to watch the solar activity.
This place can provide memorable, immersive learning experiences but also adventure with a zip line, a climbing wall and a giant sphere. Hours: Daily from 09:00 to 17:00 hrs.
If you are traveling with children you can complete your adventure by visiting the Parque Encantada next to the museum. You can ride a miniature train around the park; enjoy the lake and the zoo with bengal tigers, wolves, pumas, crocodiles, lemurs and a great variety of birds.
THE FIRST OF ITS KIND IN MEXICO AND LATIN AMERICA
This superb abstract-art museum is worth visiting for the building alone; the 19th-century neoclassical building was formerly a religious seminary then a jail, and has been renovated to create some remarkable exhibition spaces.
It has a stunning and varied collection of abstract painting and sculpture, particularly the work of one of Zacatecas' most prestigious abstract artists, Manuel Felguérez. Wander through the galleries to find the work of over 170 abstract artists like: Alfonso Mena Pacheco, Jesús Mayagoitia, Jordi Boldó, Ricardo Mazal, Águeda Lozano, Kazuya Sakai and Lilia Carrillo, among others.
Check out 11 large-scale artworks that represented the country at the World Fair in Osaka, Japan in 1969, you will be amazed by its size and quality. More than 800 items on show include artist's personal belongings, photographs, posters, publications, paintings, engravings and sculptures. Hours: 10:00 to 17:00 hrs. and closed Tuesday.

The museum is housed in a former governor's mansion, overlooking the aqueduct. There is a fantastic collection of Goitia's abstract art on display, and that of more modern local artists like Pedro Coronel, Rafael Coronel, Julio Ruelas, José Kuri Breña and Manuel Felguérez. Hours: 10:00 to 17:00 hrs. and closed Monday.
Pedro Coronel Museum
ART FROM ACROSS THE GLOBE
The extraordinary museum is housed in a 17th-century former Jesuit college and exhibits the works of the Zacatecas artist Pedro Coronel and his extensive collection of art from around the world, including pieces from Egypt, Greece, Italy, China, India, Japan and Latin America. The Africa and Oceania collections particularly stand out.
There are also halls dedicated to pre-Hispanic artifacts from all over Mexico, masks and original works by Kandinsky, Picasso, Goya, Miró, Dalí, Chagall and Vassarely, among others. It's undeniably an amazing collection.
Upon entry, you will find yourself inside the Elías Amador library where 24,000 antique books, some editions dating back to the 16th century. Hours: 10:00 to 17:00 hrs. and closed Monday.
This museum exhibits lesser-known drawings of Jean Cocteau and Pablo Picasso, as well as the largest collection of Goya prints in the world, even greater than the one held in the Del Prado in Madrid.
Rafael Coronel Museum
THE LARGEST MASK COLLECTION IN THE WORLD
Imaginatively housed in the ruins of the lovely 16th-century Ex- Convento de San Francisco, one of the oldest in northern Mexico. It is a symbol of Baroque splendor with equally splendid patios and gardens dotted with some of Coronel's sculptures.The museum's main hall displays a collection of more than 11,000 masks used for dancing, religious, and mystic rituals from throughout the world.
The "Diablo" (devil) room is not to be missed. The collection of masks is truly incredible, as are collections of totems, pre-Columbian and colonial ceramics, early 20th century puppets, musical instruments and other fascinating objects. Hours: 10:00 a 17:00 hrs. and closed Wednesday.
Museo Zacatecano
Zacatecas' former Royal Mint built in 1826, now houses this wonderful museum. Spread over a number of rooms, it exhibits a superb collection of Huichol art, including an extraordinary 80 sq. ft. mural made up of more than two million small, colored beads. There are more than 150 embroidered pieces on display, as well as a beautiful collection of altarpieces from different religious centers and eras.
The museum also has an exhibition of Mexican wrought iron from the 15th and 17th century, and a photographic collection. Hours: 10:00 a 17:00 hrs. and closed Tuesday.
THE MOST IMPORTANT DISPLAY OF VICEREGAL ART IN AMERICA
Considered as one of the most important art collections in the country, the former 18th century convent Propaganda Fide Monastery of Our Lady of Guadalupe houses works by the important artists of the era.
Wandering through the building is a delight, oil paintings cover every wall, and hang in rooms with rough tiled floors and whitewashed walls; note the extraordinary perspective of the paintings in the cloisters from where you stand. The treasures include works by Miguel Cabrera, Antonio de Torres, Juan Correa and Juan Nepomuceno Herrera, to name a few.
Next to the museum is the temple. Be sure to step into the stunning choir on the church's upper floor, with its fine carved and painted chairs and a life-size sculpture of Saint Francis of Assisi. From here, you can peer into the gilded and beautifully decorated 19th- century Capilla de Nápoles. All along the church you can admire the walls decorated with magnificent oil paintings and is also notable the 18th century organ. The sacristy displays a chalice, sacred vestments and vessels, among other items.
In the Camino Real de Tierra Adentro hall houses a marginally interesting transport exhibition with a reconstructed pre-Hispanic stone-wheeled cart, sumptuous horse-drawn carriages and nice bits of antique railway rolling stock.
Visitors can also see the Camino Real de Tierra Adentro library and its 9000 original volumes dating between 16th and 19th centuries as well as the photographic journey along the historic road of El Camino Real (The Royal Road). There is also a store and bookstore. Hours: 9:00 to 18:00 hrs. and closed Monday.

More Tourist Attractions in ZACATECAS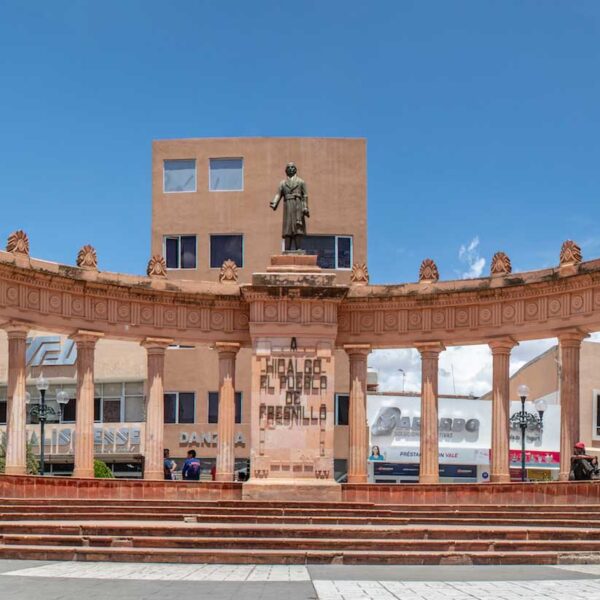 Interesting Sites
It is the second largest city in Zacatecas and was founded by Francisco Ibarra in 1554. Throughout much of its history, the city's fate has followed the boom and bust of the mines and you can see it in the streets and in the colonial-era buildings. Today, Fresnillo continues to stand as one of the world's largest producers of silver. This city has been the birthplace of great artists and prominent politicians and offers several attractions including squares, monuments, gardens, museums and mines.… Read More
Read More »

Flights & Hotels in ZACATECAS

More Tourist Attractions in MEXICO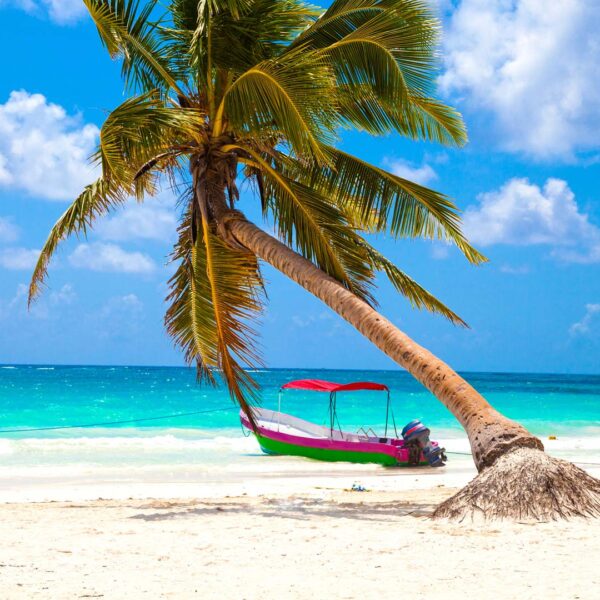 On the Beaches of Mexico you can immerse yourself in the intense blue ocean of the Pacific bays, sunbathe on the shore of the warm and transparent waves of the Caribbean Sea in Quintana Roo or even rest on the beautiful coasts of the Gulf of Mexico. Mexican beaches hide wonderful secrets for the traveler. By visiting them, in addition to enjoying the excellent climate and water activities, you can discover splendid archaeological sites and interesting colonial cities without traveling long distances.… Read More
Read More »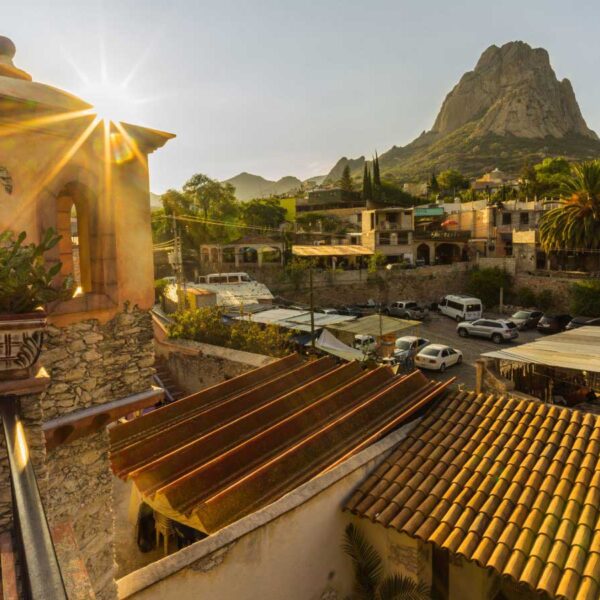 A Magical Town is a place with symbols and legends, towns with history that in many cases have been the scene of transcendent events for our country, they are places that show the national identity in each of its corners, with a magic that emanates from its attractions ; visiting them is an opportunity to discover the charm of Mexico. The Magical Towns Program contributes to revalue a set of populations in the country that have always been in the collective imagination of the nation and that represent fresh and varied alternatives for national and foreign visitors. A town that through time and in the face of modernity, has conserved, valued and defended its historical, cultural and natural heritage; and manifests it in various expressions through its tangible and intangible heritage. A Magical Town is a town that has unique, symbolic attributes, authentic stories, transcendent events, everyday life, which means a great opportunity for tourist use, taking into account the motivations and needs of travelers.… Read More
Read More »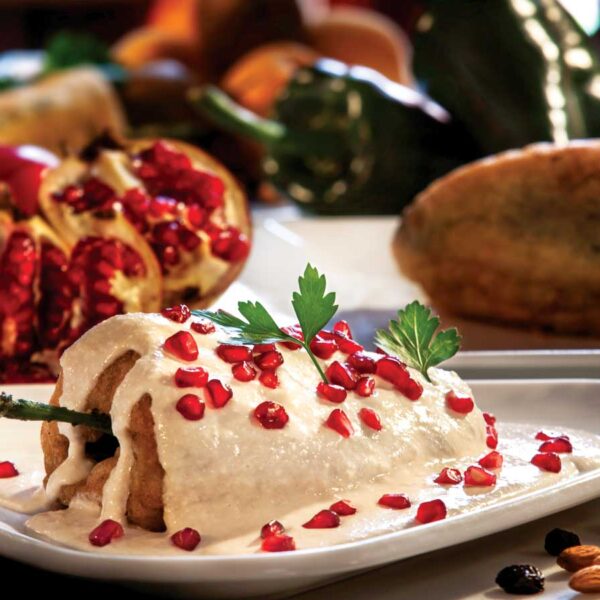 The Gastronomy of Mexico has a great diversity of typical dishes, which is why it was recognized by UNESCO as Intangible Heritage of Humanity. The basic and representative ingredients of Mexican dishes are: corn, coriander, chili, beans, piloncillo, nopal and tomato. Mexican cuisine is also characterized by its sauces, which serve as an accompaniment to traditional dishes, prepared based on spices.… Read More
Read More »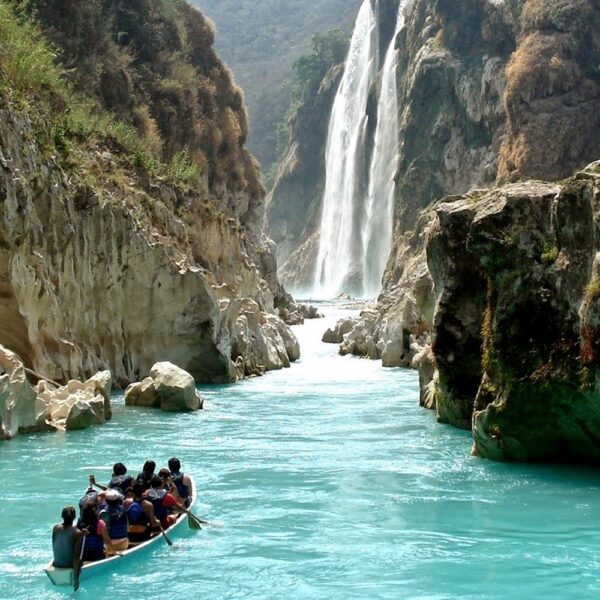 Mexico is one of the best countries for Ecotourism as it has a great variety of flora and fauna, as well as a large number of refuges for extraordinary species. You can enjoy recreational activities of appreciation and knowledge of nature through contact with it, such as: stargazing, observation of natural attractions, wildlife and bird watching. Throughout México there are more than 176 protected natural areas, 5 of them considered by UNESCO as Natural Heritage of Humanity. Just for this and much more, we believe that Mexico is a Paradise for Ecotourism.… Read More
Read More »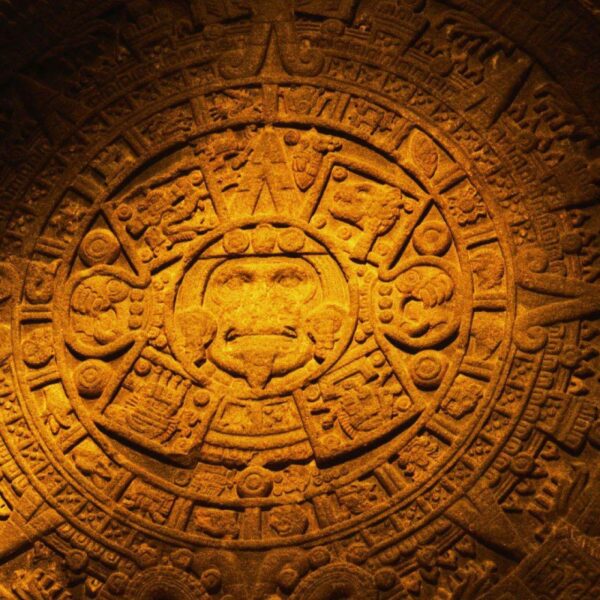 Mexico has an incredible diversity of landscapes, where the beauty of its beaches, internationally recognized, stands out. In its vast territory of coasts, there are beaches of unparalleled beauty, and colorful landscapes. A large network of first-class hotels and tourist services is available to visitors to these beaches. Mexico is also mystical places, dotted with archaeological testimonies inherited from its original inhabitants. Monuments made by the Mayas, Aztecs and Toltecs are located in magical landscapes, like lighthouses in an ocean of natural beauty. They offer visitors buildings that tell their history, and museums that collect their cultural heritage. And that keep alive ancestral traditions, in ceremonies and festivals, where you can enjoy cultural activities and entertainment.… Read More
Read More »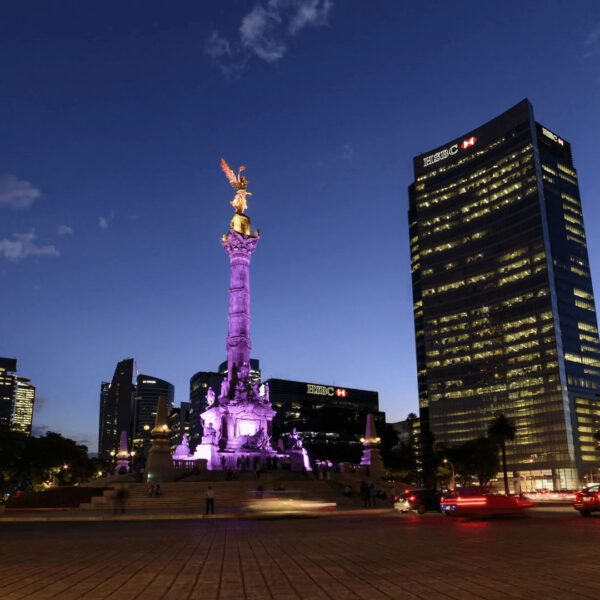 Folklore, gastronomy, literary culture, art and exhibitions, is what you will find in the capitals of the states of Mexico. To the north, colonial Mexico, Puebla, Guadalajara, Guanajuato, the Sonoran desert and the California peninsula. To the east Veracruz and the gulf. To the west Acapulco, Oaxaca and Tuxtla Gutiérrez. And to the south the Riviera Maya and the pyramids of Chichén-Itzá, Tulúm and Cobá in Yucatán, Palenque in Chiapas, the cenotes, and the Central American jungles.… Read More
Read More »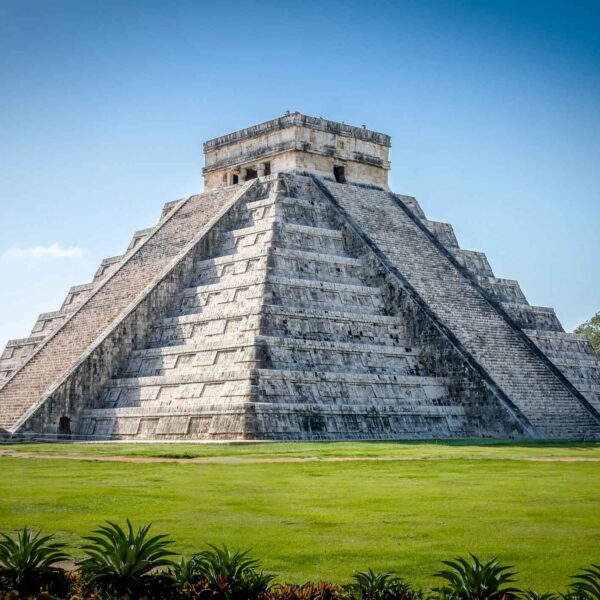 The Archaeological Zones are the cultural past of every Mexican. You will be amazed at the ambient, nature and the environment that surrounds them. Climbing to the top or being around it will take us back in time to admire every detail. México is a country of culture and traditions, many of which we have inherited from the pre-Hispanic inhabitants of this vast territory, although it is true that there were more settlements in the central and southern part of the country, it is also possible to find some archaeological remains in the north.
… Read More
Read More »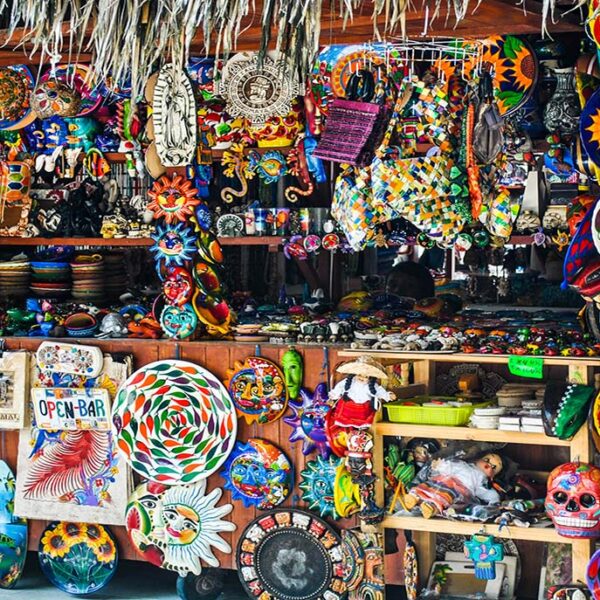 It is practically impossible to make a meticulous, and above all, accurate selection of the places to visit in Mexico. Each place that our country houses is unique and beautiful in its own way. Mexico, with its nearly 2 million km², has a large number of scenarios to offer, as well as endless activities to do. Do not lose your way and enter the places to visit in Mexico. In Mexico, apart from the beaches and its famous archaeological sites, there are many other really interesting sites and activities that you should know. In the surroundings of the main cities you will find places full of culture and tradition, where you can spend relaxing, interesting and fun vacations. On your trip through Mexico you cannot stop obtaining souvenirs, the crafts that are made here are of the highest quality and recognized worldwide. A shopping tour cannot be missed.… Read More
Read More »