CONDESA - ROMA - ZONA ROSA
Tourism in La Condesa - Colonia Roma - Zona Rosa
For hipsters, artists, and people who like bohemian and intellectual atmosphere this area is a must- see attraction. The three different districts offer unique places. Zona Rosa is a neighborhood known for its shopping, nightlife and restaurants, which cater to foreign and Mexican visitors, as well as businessmen of the nearby Paseo de la Reforma.
La Condesa is an area considered to be one of the most fashionable with a number of examples of older Art Deco architecture and wide avenues lined with trees. Its character may be compared to that of the Soho in New York and the Latin Quarter in Paris. It is filled with restaurants, cafes, boutiques and art galleries. The heart of the neighborhood is Amsterdan Avenue; it follows the oval layout of the area's former horse racetrack inaugurated in 1910, edges Parque México and includes a central pedestrian area, three plazas and is flanked by restaurants, cafés and boutiques.
Colonia Roma is a district with streets and houses built back in the 40's based on European styles with many restaurants offering Latin American cuisine.

Map of La Condesa - Colonia Roma - Zona Rosa

Tourist Attractions in La Condesa - Colonia Roma - Zona Rosa
Zona Rosa (Pink Zone)
It is an area with sidewalk cafes, fancy restaurants, nightclubs, galleries, shops and boutiques.
It is located in a splendid mansion and is a forum for the dissemination of culture with courses and workshops.
It is named "The Angel" and it is the landmark of the city inaugurated on 1910, the statue of an angel is standing atop of a 100 feet column.

Casa Lamm
Located in a house built in the early 20th century with a European style. Today is a cultural center with some exhibition space and some graduate level programs. It features a bookstore, library and cafeteria.
The Park was built in 1921, is considered one of the most beautiful parks in the city surrounded by interesting art deco and art nouveau buildings. The park contains a number of paths that wonder around the various attractions like fountains, ponds, sculptures, a clock tower, and the Teatro al Aire Libre Lindbergh (Lindbergh Open Air Theater).
This is the third tallest building in Mexico with a height of 225 meters (738 feet) and 59 stories. The tower is both a monument to engineering and a haven of safety with an innovative design. It has a Conference Center.

Museums in La Condesa - Colonia Roma - Zona Rosa
It is inside one of the most representative buildings of the city, the "Monumento a la Revolución". The Visitors can board a sleek glass panoramic elevator that shoots up for 57 meters, and then a spiral staircase within the dome to arrive to the observation deck with impressive 360-degree views of the surrounding skyline.
The Centennial Fountain with 100 water jets features a light show every hour for 15 minutes from 18:00 to 22:00 hrs. There is souvenir shop and a nice coffee shop. The museum exhibits the contemporary history of Mexico. With a library, conferences and lectures. Tuesday-Sunday: 9:00-17:00 hrs.
Alfonso Reyes Museum
Exhibits personal objects that belonged to Reyes. This museum is also a center of literary studies. Monday-Thursday and Friday: 9:00-3:00 hrs.

This house-museum invites us to share each of its spaces occupied with furniture, lacquerware, masks, dolls, paintings, ceramics and endless pieces of Mexican folk art. Visits are only for groups with prior reservations.
It has two important libraries formed by approximately 5,154 books. It is housed in a French style building constructed in the early 1900s. Tuesday-Friday: 10:00- 18:00 hrs. Saturday: 10:00-15:00 hrs.

Museo del Objeto del Objeto (Museum of the Object of the Object, or "purpose of the object")
It is located in a construction classified as Art Nouveau built in 1906. The museum has in display a collection of close to 100,000 items, dating back to 1810, up to the present day. Most items are related to packaging, especially bottles, utensils, cosmetics, food containers, clothing items and domestic appliances, among others. Wednesday- Sunday: 10:00 – 18:00 hrs.

It shows the incredible and strange things. Monday-Friday: 11:00-19:00 hrs. Saturday-Sunday: 10:00-19:00 hrs.
Famous characters portrayed in wax. Monday: 11:00-19:00 hrs. Saturday-Sunday: 10:00-19:00 hrs.
Salón de la Plástica Mexicana
It has displayed the most representative works of Mexican plastic arts. Monday- Friday: 10:00-5:00 hrs. Saturday-Sunday: 10:00-15:00 hrs.
Housed in a classic early 20th-century building in the Colonia Roma. Sponsored by Universidad Nacional Autónoma de México (UNAM), the museum is a space dedicated to the experimentation, where the spectator could have more intimate contact with the work in its immediacy and form. It exhibits Mexican and international contemporary art with ties to science or new technology. Tuesday- Sunday: 10:00-18:00 hrs.
Nostalgia is the a appropriate word to describe this fascinating museum with more tan 40,000 collectibles on display, the largest collection of toys in the world. It features from miniature toys to huge mechanical robots, bikes, and more, some pieces dates back to the 19th Century. The toy house will definitely bring you a smile. Monday-Friday: 9:00-18:00, Saturday: 9:00-16:00, Sunday 10:00-16:00 hrs.
The museum is housed in a historic 1909 building and is the perfect blend of history with contemporary culture. Visitors will learn the full history of chocolate around the world and its importance to Mexican culture and economy. Then parties will get to watch the chocolate making process. The museum offers guided tours, workshops, tastings, gift shop and conferences related to the chocolate. Monday-Sunday: 11:00-17:00 hrs.
Centro Cultural Bella Época (Cultural Center)
It is housed in a beautiful art deco building that used to be a cinema. The 32,000 square-foot center, was restored and today is a complex comprising the Rosario Castellanos bookshop, an art-house movie theater, an art gallery and a cafe. Monday Sunday 9:00-23:00 hrs.
The building that houses the Library, "La Ciudadela", was built in the 18th Century and has had several functions over the years. With over 250,000 volumes, this vast edifice also plays host to five individual, personal libraries named after famed Mexican writers like Carlos Monsivaís and Alí Chumacero. The complex also features a children's room, an image center, a multipurpose forum and a theater.
It is located in a beautiful house of the 19th century. The objects displayed, like books and furniture, are related to the life of the Mexican leader and president, Venustiano Carranza. Tuesday-Saturday 9:00-18:00 hrs. Sunday: 11:00-16:00 hrs.

More Tourist Attractions in CDMX
Ecotourism and Adventure
Ecotourism is one of the main economic activities in Mexico and the world, this is because every day more people move from their place of residence to other destinations with different objectives. For this reason and for the sector to meet the needs of each type of visitor, tourism has chosen to differentiate itself taking into account what motivates people to travel. On this occasion we will focus on ecotourism and yes, although many do not imagine that within this great city there is space for areas destined for this activity in Mexico City there is an offer for travelers who seek to coexist with the environment. Ecotourism takes place in natural areas and its purpose is the appreciation and knowledge of nature.… Read More
Read More »


Flights & Hotels in MEXICO CITY (CDMX)

More Tourist Attractions in MEXICO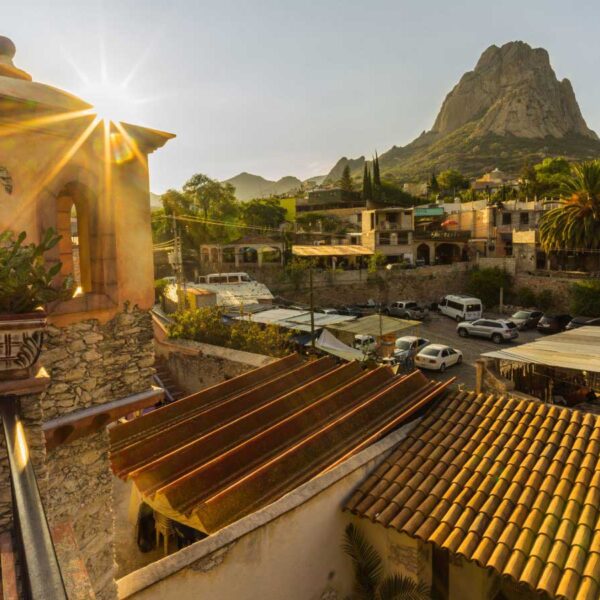 A Magical Town is a place with symbols and legends, towns with history that in many cases have been the scene of transcendent events for our country, they are places that show the national identity in each of its corners, with a magic that emanates from its attractions ; visiting them is an opportunity to discover the charm of Mexico. The Magical Towns Program contributes to revalue a set of populations in the country that have always been in the collective imagination of the nation and that represent fresh and varied alternatives for national and foreign visitors. A town that through time and in the face of modernity, has conserved, valued and defended its historical, cultural and natural heritage; and manifests it in various expressions through its tangible and intangible heritage. A Magical Town is a town that has unique, symbolic attributes, authentic stories, transcendent events, everyday life, which means a great opportunity for tourist use, taking into account the motivations and needs of travelers.… Read More
Read More »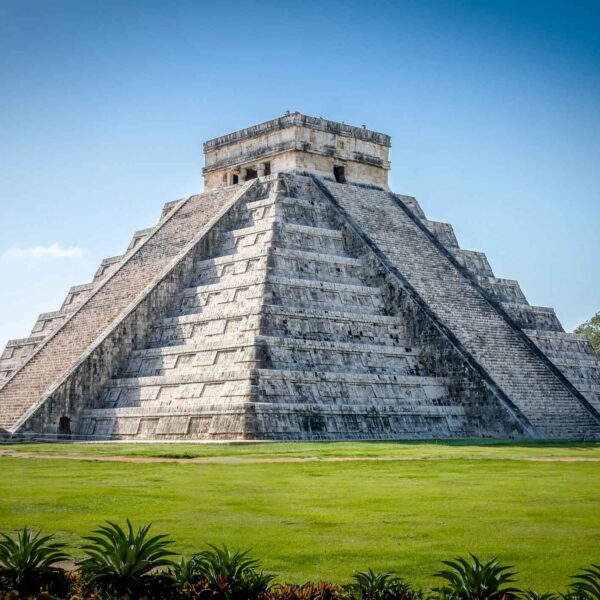 The Archaeological Zones are the cultural past of every Mexican. You will be amazed at the ambient, nature and the environment that surrounds them. Climbing to the top or being around it will take us back in time to admire every detail. México is a country of culture and traditions, many of which we have inherited from the pre-Hispanic inhabitants of this vast territory, although it is true that there were more settlements in the central and southern part of the country, it is also possible to find some archaeological remains in the north.
… Read More
Read More »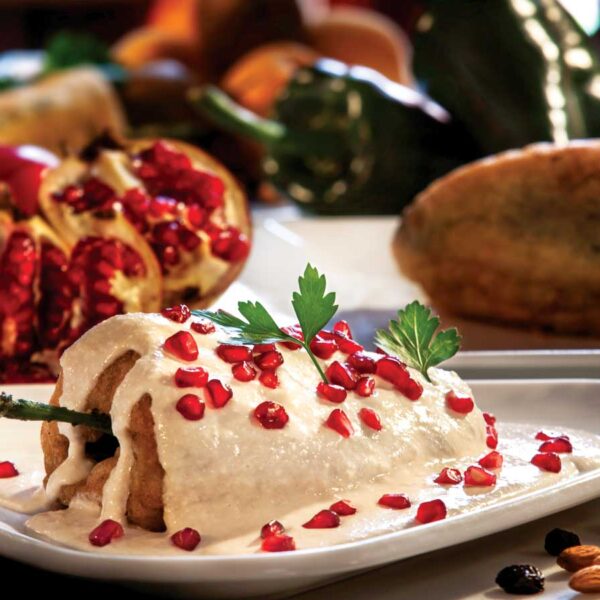 The Gastronomy of Mexico has a great diversity of typical dishes, which is why it was recognized by UNESCO as Intangible Heritage of Humanity. The basic and representative ingredients of Mexican dishes are: corn, coriander, chili, beans, piloncillo, nopal and tomato. Mexican cuisine is also characterized by its sauces, which serve as an accompaniment to traditional dishes, prepared based on spices.… Read More
Read More »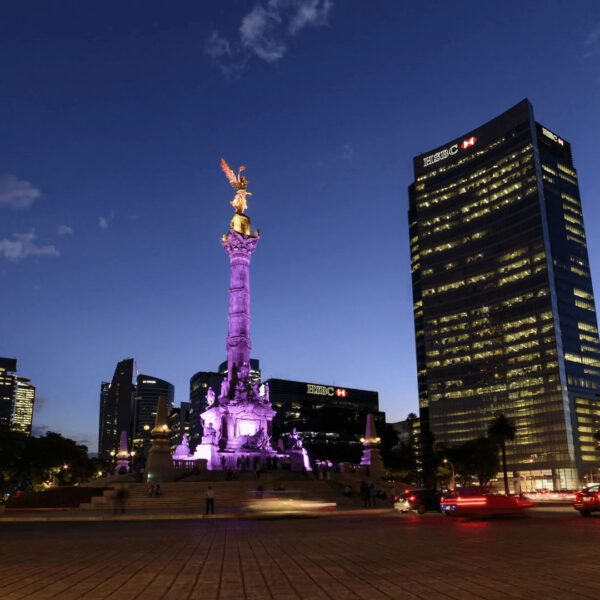 Folklore, gastronomy, literary culture, art and exhibitions, is what you will find in the capitals of the states of Mexico. To the north, colonial Mexico, Puebla, Guadalajara, Guanajuato, the Sonoran desert and the California peninsula. To the east Veracruz and the gulf. To the west Acapulco, Oaxaca and Tuxtla Gutiérrez. And to the south the Riviera Maya and the pyramids of Chichén-Itzá, Tulúm and Cobá in Yucatán, Palenque in Chiapas, the cenotes, and the Central American jungles.… Read More
Read More »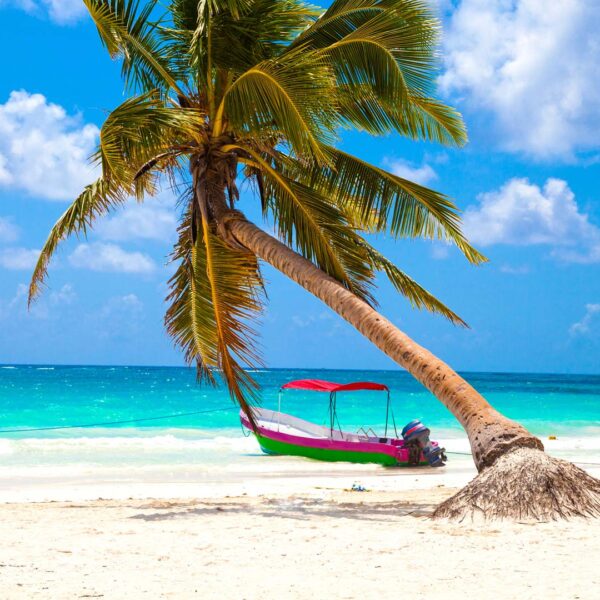 On the Beaches of Mexico you can immerse yourself in the intense blue ocean of the Pacific bays, sunbathe on the shore of the warm and transparent waves of the Caribbean Sea in Quintana Roo or even rest on the beautiful coasts of the Gulf of Mexico. Mexican beaches hide wonderful secrets for the traveler. By visiting them, in addition to enjoying the excellent climate and water activities, you can discover splendid archaeological sites and interesting colonial cities without traveling long distances.… Read More
Read More »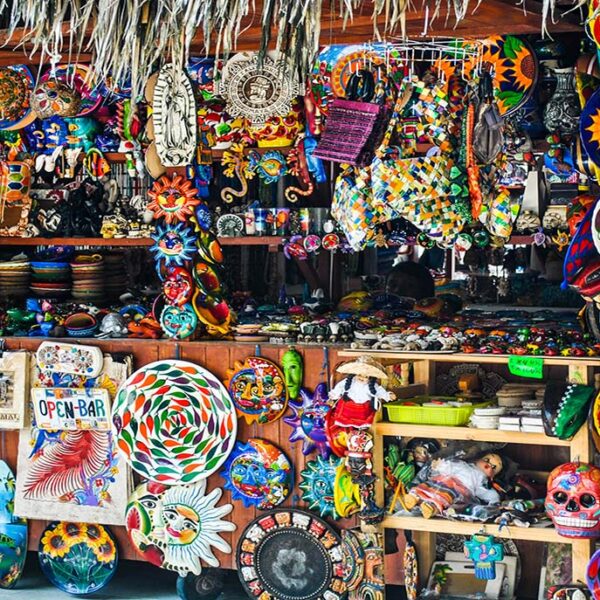 It is practically impossible to make a meticulous, and above all, accurate selection of the places to visit in Mexico. Each place that our country houses is unique and beautiful in its own way. Mexico, with its nearly 2 million km², has a large number of scenarios to offer, as well as endless activities to do. Do not lose your way and enter the places to visit in Mexico. In Mexico, apart from the beaches and its famous archaeological sites, there are many other really interesting sites and activities that you should know. In the surroundings of the main cities you will find places full of culture and tradition, where you can spend relaxing, interesting and fun vacations. On your trip through Mexico you cannot stop obtaining souvenirs, the crafts that are made here are of the highest quality and recognized worldwide. A shopping tour cannot be missed.… Read More
Read More »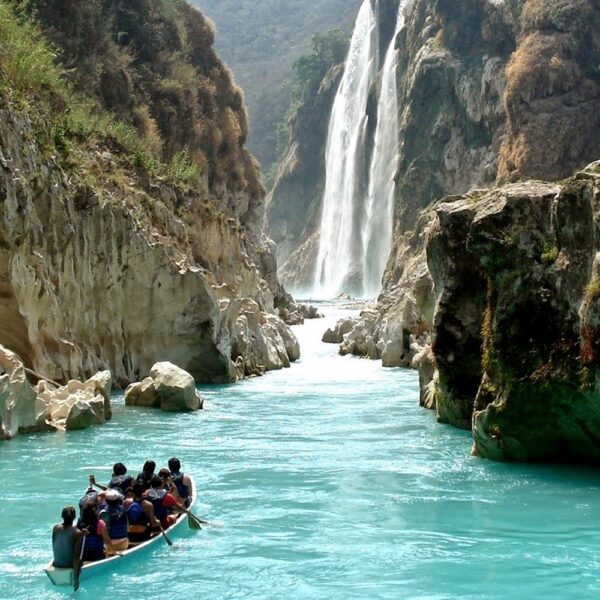 Mexico is one of the best countries for Ecotourism as it has a great variety of flora and fauna, as well as a large number of refuges for extraordinary species. You can enjoy recreational activities of appreciation and knowledge of nature through contact with it, such as: stargazing, observation of natural attractions, wildlife and bird watching. Throughout México there are more than 176 protected natural areas, 5 of them considered by UNESCO as Natural Heritage of Humanity. Just for this and much more, we believe that Mexico is a Paradise for Ecotourism.… Read More
Read More »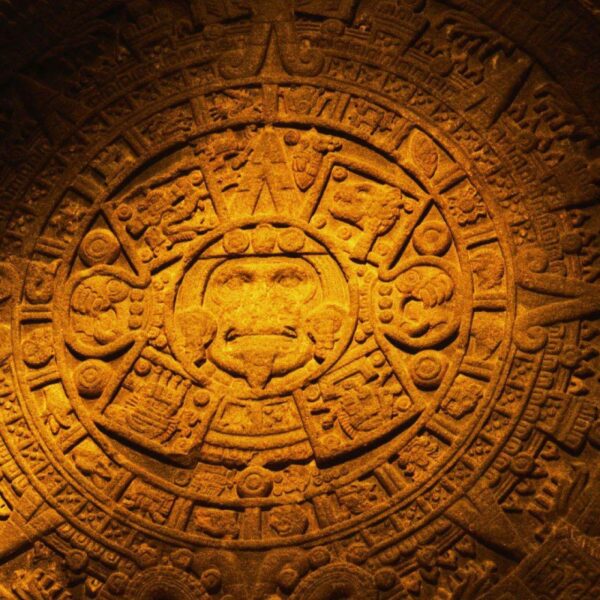 Mexico has an incredible diversity of landscapes, where the beauty of its beaches, internationally recognized, stands out. In its vast territory of coasts, there are beaches of unparalleled beauty, and colorful landscapes. A large network of first-class hotels and tourist services is available to visitors to these beaches. Mexico is also mystical places, dotted with archaeological testimonies inherited from its original inhabitants. Monuments made by the Mayas, Aztecs and Toltecs are located in magical landscapes, like lighthouses in an ocean of natural beauty. They offer visitors buildings that tell their history, and museums that collect their cultural heritage. And that keep alive ancestral traditions, in ceremonies and festivals, where you can enjoy cultural activities and entertainment.… Read More
Read More »