No visit to Guadalajara would be complete without taking time to shop. Whether you need a new pair of shoes, a luxury tailored suit, home décor pieces, or even Mexican spices, Guadalajara is sure to exceed your expectations. Shopping options in Guadalajara are extensive, whether you are looking for footwear, handicrafts, jewelry, sweets, souvenirs, in this guide we try to include options for all budgets.

Shopping Map in Guadalajara

Shopping Malls in Guadalajara
As for shopping centers, the options that Guadalajara offers are many. They come in different sizes and are all over the city. There are even some that specialize in certain types of items, such as footwear or jewelry. Without a doubt, visiting one or more of these shopping centers is essential on any day of shopping in Guadalajara.

Plaza del Sol, is located near the intersection between López Mateos and Mariano Otero avenues. Second largest shopping center in Guadalajara, it has a multi-story parking lot and an open-air design, with large and open spaces in the center, surrounded by corridors. Plaz del sol has department stores such as Liverpool, Mundara and Suburbia, as well as fashion stores such as Gap, C&A, Zara, Cuadra, Julio, Scappino among others. There are also a large number of shoe stores for women, men and children, as well as a supermarket, banks, pharmacies, bookstores and many food options.
This is the leading shopping center in the city, due to its competitive advantage and because it is the favorite of the locals both for its location, its comfort, its safety and the quality of its services, being a space always at the forefront. Find it at Avenida Ignacio L. Vallarta 3959.
Plaza Andares, the "chic" shopping center in Guadalajara, located at the intersection of Avenida Patria and Puerta de Hierro. It houses stores such as DKNY, Cartier, Hugo Boss, Mont Blanc, Helmut Lang, Fendi, Alexander McQueen, Versace, Armani, Louis Vuitton, Hermes, Valentino, Cavalli, Calvin Klein, Chanel and Dior, El Palacio de Hierro, Liverpool, among others.
We have said that Plaza Andares is the "chic" shopping center in Guadalajara. Well, The Landmark could be considered as an extension of Andares. Not only because of its proximity, since it is located on the other side of the street, but also because of the quality of the establishments it houses. At The Landmark you can find exclusive brand boutiques that you will not find in other shopping centers in the city: Longchamp, Hugo Boss, Harmont & Blaine, Salvatore Ferragamo as well as interior design stores such as Pottery Barn and West Elm. Landmark is also characterized by having excellent restaurants, some of them included in our selection of the best restaurants in Guadalajara.
Plaza Patria, delimited by Patria, Ávila Camacho and Américas avenues in the municipality of Zapopan. It is one of the most traditional shopping centers in the city and loved by the locals. Although it is not as big as other shopping centers, Plaza Patria is in a process of expansion and remodeling, which seeks to improve its image to make it a more luxurious place and accommodate more shops. During the construction, the shopping center remains open to the public. In this shopping center you can find establishments such as: MacStore, Bed Bath & Beyond, City Market, Kidzania, Miniso as well as fashion brands for the whole family.
Located between Vallarta and López Cotilla avenues. It has a large interior space in the center, surrounded by restaurants, fashion stores, electronics stores, a casino, coffee shops and a cinema complex on the top floor. If you are in the area and looking for more options to eat, you can find a large number of excellent restaurants between Centro Magno and Av. Chapultepec.
Plaza Mexico is located seven blocks west of Plaza Galerías del Calzado. Av. México 3300, continues to be a fairly popular shopping center among the people of Guadalajara and offers about 120 stores, a supermarket, movie theaters and restaurants. It is open every day from 10:00 to 20:00.
Plaza Galerías, the largest shopping center in Guadalajara, located at the intersection of Vallarta and Rafael Sanzio avenues. It houses the largest cinema complex in Guadalajara, with 20 THX projection rooms and 4 VIP rooms. It has multi-story parking areas, as well as more than 1 square kilometer of outdoor parking space. Among the fashion brands you will find are: Zara, Scappino, American Eagle, H&M, Forever 21 and Gap.

One of the newest and most modern shopping centers in the city. With a concept of open spaces that combines a commercial area, with corporate offices and a hotel. Of course, you can also find a vip cinema, a food court and more than 200 stores. Among the offer of establishments, you will find fashion, accessories, opticians, pet stores, electronics, jewelry, toy stores, home, shoe stores, cosmetics, supermarket and much more. Midtown Jalisco is located at Av. López Mateos 1133.
Plazas Outlet Guadalajara
A typical outlet mall located on the southern shore of the Guadalajara Metropolitan Area, in the municipality of Tlajomulco de Zúñiga. Here you can find stores of well-known brands such as: Adidas, Tommy Hilfiger, Nike, Reebok, Guess, Shasa, Calvin Klein, Julio, Bershka and Lacoste. The best thing is that as it is an Outlet, you will always find discounts and promotions. If at any time you get tired of shopping, in the square there is also a Cinemex and a betting center, as well as a large fast food area. The place is a bit remote, so getting there by public transport can be a long time. Make a plan so that your visit to Plaza Outlets does not occupy your entire day and you can continue with your shopping day in Guadalajara.

You got it right, it is a square dedicated to technology, in fact, there are several that exist in the city very similar. Here you can not only buy cell phones, tablets, computers and accessories but also have repair workshops for all these items. Each of the technology squares has hundreds of small stores inside, where you can find what you need at the best price. One of its largest branches is located in downtown Guadalajara, on September 16, 140.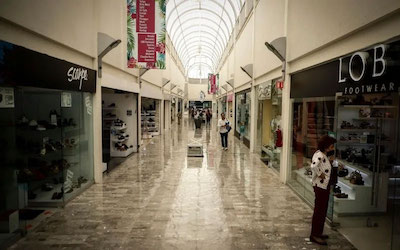 It is an entire shopping center that houses more than 60 shoe stores. This is definitely a great option for anyone who is obsessed with shoes. Here you will find the widest selection of footwear in the city, from renowned international brands to high-quality locally produced brands. Open from Monday to Saturday 11:00 a.m. to 9:00 p.m. and Sunday from 11:00 a.m. to 8:30 p.m. 
If yours is jewelry, look no further, the jewelry center is your place. This is the jewelry capital of western Mexico. Here are concentrated hundreds of establishments that offer pieces of gold, silver, sheet metal, stainless steel, watches, pearls, precious stones, crystals and costume jewelery. There are also stores specialized in bridal jewelry, for those who are about to take "the big step".
If you are interested in getting started in the jewelry business, at the Centro Jeweler, you will be able to supply yourself by obtaining special wholesale prices. The best thing is that if a single jewelry center was not enough, there are four of them in Guadalajara. Three are quite close to each other, in the center of the city (Centro Joyero Guadalajara, Centro Joyero Metropolitano and the Magno Centro Joyero). The fourth is the Centro Jeweler Wolrd Trace Center, on Mariano Otero avenue, near Expo Guadalajara, although this is the smallest of all.
A tianguis is a typical Mexican street market, where you can buy all kinds of products at a cheaper price than other places. There are a number of them in Guadalajara:
Tianguis del Sol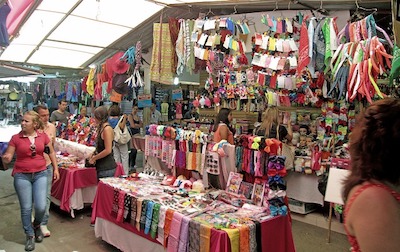 It is one of the favorites of the people of Guadalajara and one of the largest in the city. It is recognized for the large number of stalls selling clothing, footwear and accessories for the whole family, which are sold at affordable prices. In addition to clothing, at Tianguis del Sol, you can also buy electronics, toys, beauty items and a wide food section. It is installed on Wednesdays, Fridays and Sundays in Av. Copernico between Av. Moctezuma and Av. Tepeyac.
Tianguis Santa Tere
Without a doubt this is the most traditional tianguis in Guadalajara. Located in the Santa Tere neighborhood, on Andrés Terán street between Herrera and Cairo and Ramos Millán, it is installed on Sundays only. In it, you can find everything you expect from a tianguis and much more. From clothing, footwear, food, electronics, crafts and jewelry, to pet supplies and plants. Arrive early and don't worry about eating earlier, since the tianguis offers many options to eat regional dishes.
Tianguis el Baratillo
Huge flea market that is installed on Sundays on Juan R. Zavala street (38th street), in the San Felipe de Jesús neighborhood, northeast of the center and that extends for more than 40 blocks. It offers everything from electronics, clothing, footwear, food, toys, antiques, furniture, books and much more that you would not expect to find. To get there, take line 2 of the light rail, getting off at Oblatos station, from there walk towards Juan R. Zavala street. The tianguis opens at 6:00 a.m. and gets up at 4:00 p.m., we recommend you arrive early, there is a lot to see. Although the risk is low, it is recommended to be attentive when visiting the tianguis, not to be ostentatious and not to show large amounts of money.
San Juan de Dios – Mercado Libertad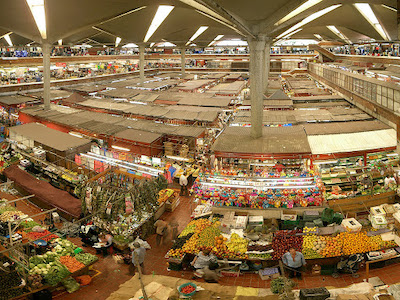 Universally known as Mercado San Juan de Dios. It is the typical market that you can find in any Mexican city, but on steroids. This temple of shopping in Guadalajara, ss the largest indoor market in Latin America, has more than 3,000 stalls distributed over three levels. On the first level you will find groceries, regional sweets and handicrafts; on the second floor are the inns and food stalls, the ideal place to enjoy a delicious birria or the traditional drowned cakes; The third level offers souvenirs, clothing, footwear, electronics, and various merchandise. The Libertad market is conveniently located in the heart of Guadalajara on Javier Mina Avenue. To get to it from the Cathedral, walk east along Paseo Hospicio, cross Plaza Tapatia on the Independencia road and on the right you will find a pedestrian bridge that will lead you to the market. If you are in another area of the city, you can use line 2 of the light rail or line 1 of the Macrobús, getting off at the "San Juan de Dios" station in either case.
Antiques Tianguis
It is installed only on Sundays in Av. México almost at its junction with Av. Chapultepec. Also known as "El Trocadero", in this place, in addition to enjoying a pleasant walk, you will find all kinds of antiques. Among the items most sought after by visitors are furniture, vases, books, electronics, toys, tableware and acetate records. Undoubtedly, a place that will bring memories to visitors of a certain age and where the youngest will discover marveling objects from other times. The tianguis gets up at 4:00 p.m., so it is advisable to arrive early, especially if you are nostalgic in spirit. After or before your visit, you can take the opportunity to eat in one of the many restaurants in the nearby Chapultepec Zone.
Cultural Tianguis
Tianguis Cultural, every Saturday from 10:30 am to 4:00 pm at Plaza Benito Juárez, immediately south-west of Parque Agua Azul, at the corner of 16 de Septiembre and Av. Washington. Free concerts, open-air chess, artists performing their work, and an open-air market attract a crowd of young people to this weekly celebration of alternative culture.

More Tourist Attractions in JALISCO
Beaches
Located in the Bay of Banderas, in the state of Jalisco, the city of Puerto Vallarta is considered the second most important tourist destination in the Mexican Pacific, its spectacular mountain, beach and mangrove landscapes offer its visitors endless activities and tours. Puerto Vallarta was a traditional town before becoming an international tourist destination. The Spanish conquerors in 1525 named it Bahía de Banderas, based on the name of the culture that had settled here. After the Independence of Mexico it was renamed Las Peñas de Santa María Guadalupe and later shortened to Puerto Las Peñas during the years of the silver mining boom near San Sebastián and Mascota.… Read More
Read More »

Guided Tours in GUADALAJARA

Flights & Hotels in GUADALAJARA

More Tourist Attractions in MEXICO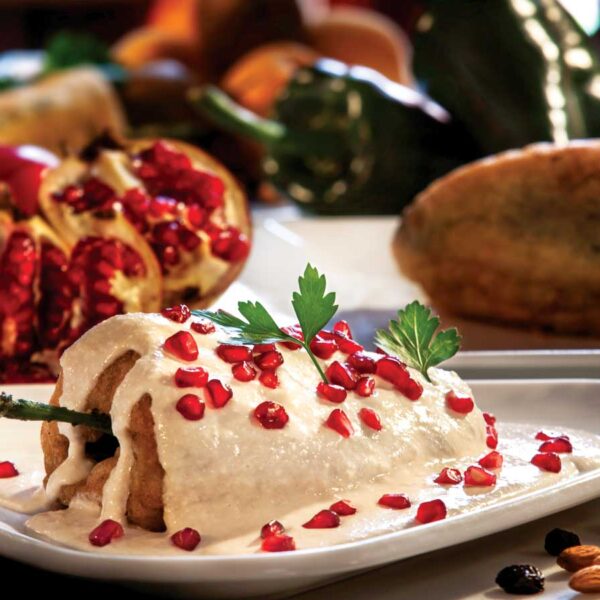 The Gastronomy of Mexico has a great diversity of typical dishes, which is why it was recognized by UNESCO as Intangible Heritage of Humanity. The basic and representative ingredients of Mexican dishes are: corn, coriander, chili, beans, piloncillo, nopal and tomato. Mexican cuisine is also characterized by its sauces, which serve as an accompaniment to traditional dishes, prepared based on spices.… Read More
Read More »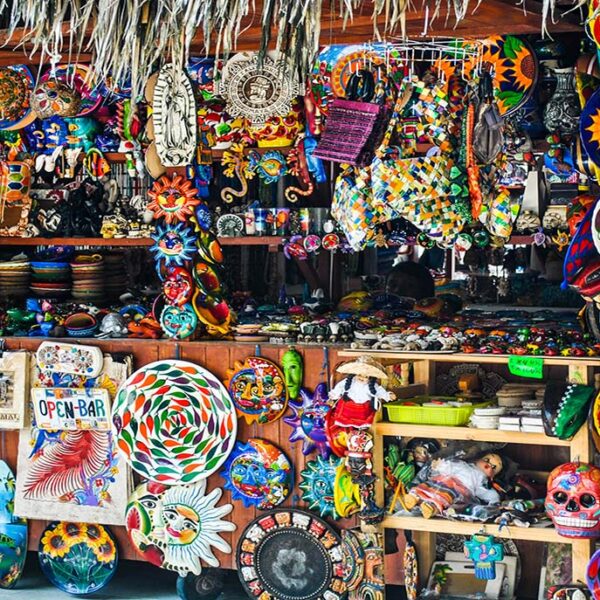 It is practically impossible to make a meticulous, and above all, accurate selection of the places to visit in Mexico. Each place that our country houses is unique and beautiful in its own way. Mexico, with its nearly 2 million km², has a large number of scenarios to offer, as well as endless activities to do. Do not lose your way and enter the places to visit in Mexico. In Mexico, apart from the beaches and its famous archaeological sites, there are many other really interesting sites and activities that you should know. In the surroundings of the main cities you will find places full of culture and tradition, where you can spend relaxing, interesting and fun vacations. On your trip through Mexico you cannot stop obtaining souvenirs, the crafts that are made here are of the highest quality and recognized worldwide. A shopping tour cannot be missed.… Read More
Read More »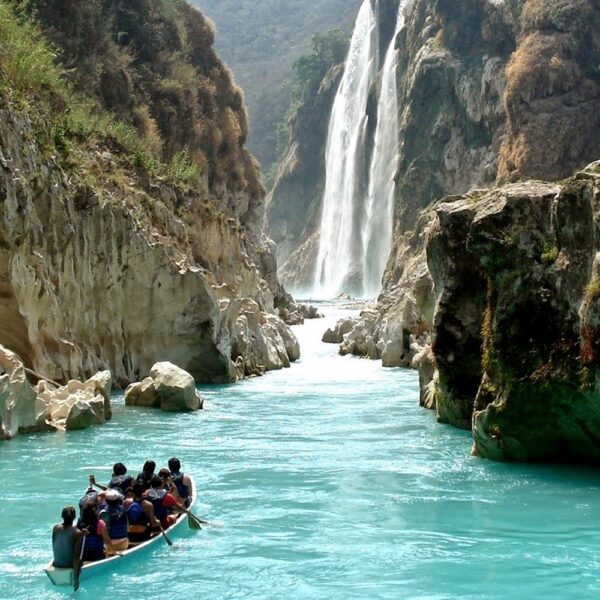 Mexico is one of the best countries for Ecotourism as it has a great variety of flora and fauna, as well as a large number of refuges for extraordinary species. You can enjoy recreational activities of appreciation and knowledge of nature through contact with it, such as: stargazing, observation of natural attractions, wildlife and bird watching. Throughout México there are more than 176 protected natural areas, 5 of them considered by UNESCO as Natural Heritage of Humanity. Just for this and much more, we believe that Mexico is a Paradise for Ecotourism.… Read More
Read More »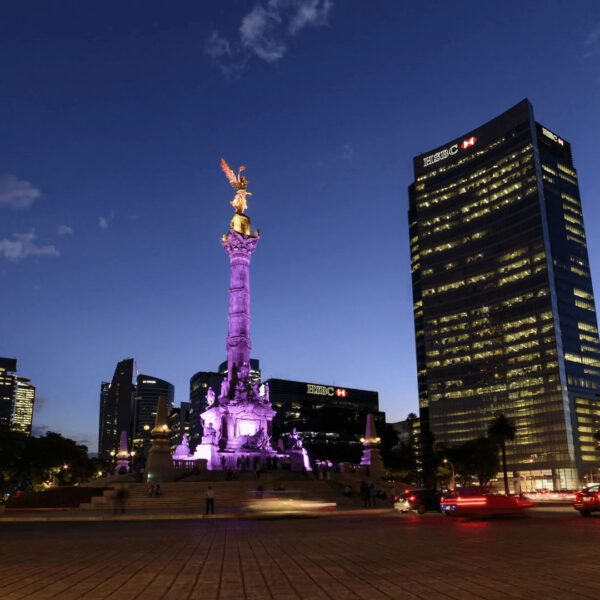 Folklore, gastronomy, literary culture, art and exhibitions, is what you will find in the capitals of the states of Mexico. To the north, colonial Mexico, Puebla, Guadalajara, Guanajuato, the Sonoran desert and the California peninsula. To the east Veracruz and the gulf. To the west Acapulco, Oaxaca and Tuxtla Gutiérrez. And to the south the Riviera Maya and the pyramids of Chichén-Itzá, Tulúm and Cobá in Yucatán, Palenque in Chiapas, the cenotes, and the Central American jungles.… Read More
Read More »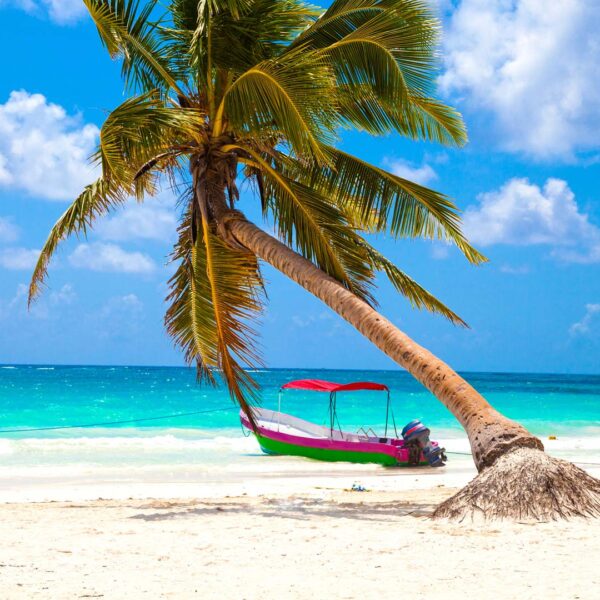 On the Beaches of Mexico you can immerse yourself in the intense blue ocean of the Pacific bays, sunbathe on the shore of the warm and transparent waves of the Caribbean Sea in Quintana Roo or even rest on the beautiful coasts of the Gulf of Mexico. Mexican beaches hide wonderful secrets for the traveler. By visiting them, in addition to enjoying the excellent climate and water activities, you can discover splendid archaeological sites and interesting colonial cities without traveling long distances.… Read More
Read More »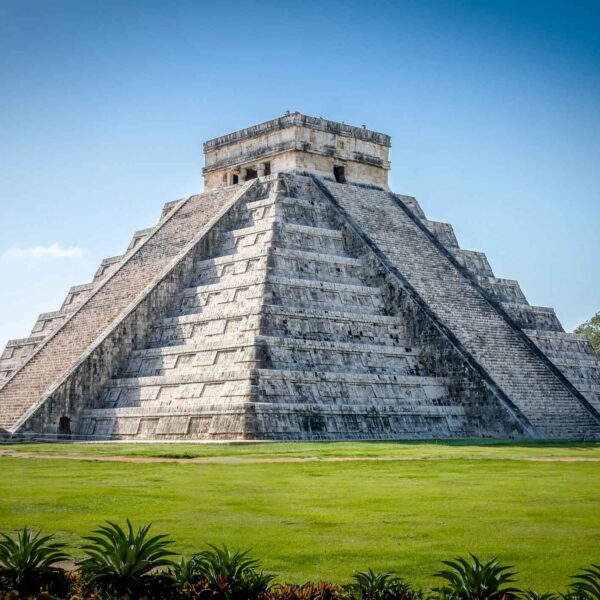 The Archaeological Zones are the cultural past of every Mexican. You will be amazed at the ambient, nature and the environment that surrounds them. Climbing to the top or being around it will take us back in time to admire every detail. México is a country of culture and traditions, many of which we have inherited from the pre-Hispanic inhabitants of this vast territory, although it is true that there were more settlements in the central and southern part of the country, it is also possible to find some archaeological remains in the north.
… Read More
Read More »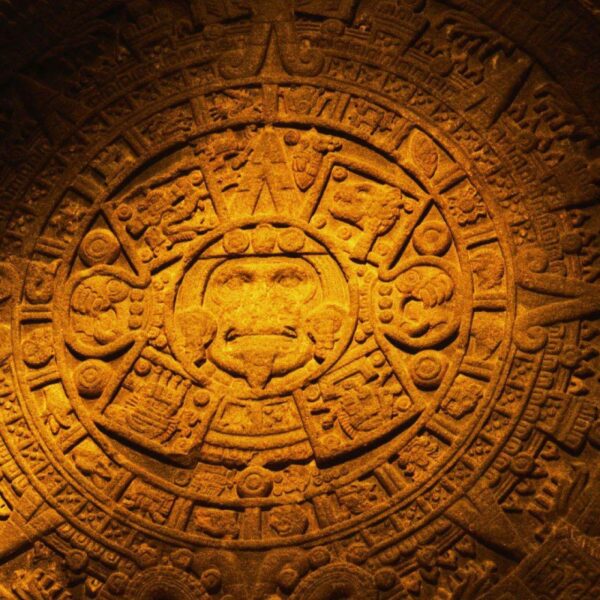 Mexico has an incredible diversity of landscapes, where the beauty of its beaches, internationally recognized, stands out. In its vast territory of coasts, there are beaches of unparalleled beauty, and colorful landscapes. A large network of first-class hotels and tourist services is available to visitors to these beaches. Mexico is also mystical places, dotted with archaeological testimonies inherited from its original inhabitants. Monuments made by the Mayas, Aztecs and Toltecs are located in magical landscapes, like lighthouses in an ocean of natural beauty. They offer visitors buildings that tell their history, and museums that collect their cultural heritage. And that keep alive ancestral traditions, in ceremonies and festivals, where you can enjoy cultural activities and entertainment.… Read More
Read More »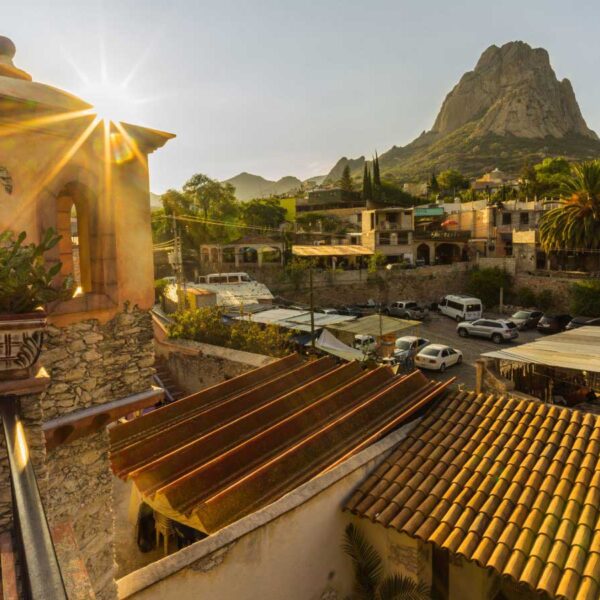 A Magical Town is a place with symbols and legends, towns with history that in many cases have been the scene of transcendent events for our country, they are places that show the national identity in each of its corners, with a magic that emanates from its attractions ; visiting them is an opportunity to discover the charm of Mexico. The Magical Towns Program contributes to revalue a set of populations in the country that have always been in the collective imagination of the nation and that represent fresh and varied alternatives for national and foreign visitors. A town that through time and in the face of modernity, has conserved, valued and defended its historical, cultural and natural heritage; and manifests it in various expressions through its tangible and intangible heritage. A Magical Town is a town that has unique, symbolic attributes, authentic stories, transcendent events, everyday life, which means a great opportunity for tourist use, taking into account the motivations and needs of travelers.… Read More
Read More »