POLANCO - LOMAS DE CHAPULTEPEC
Tourism in Polanco - Lomas de Chapultepec
At the end of Paseo de la Reforma Avenue looms Chapultepec hill, on the top is a beautiful ancient castle surrounded by the centuries-old forest, world-class museums, amusement parks, a zoo and lakes. This is the perfect place to share a good time with your family. This is an upmarket neighborhood. It houses the offices of international organizations, embassies, and the offices of many corporations, as well as upscale hotels, designer shops, modern malls, gourmet restaurants, and art galleries. The perfect place to pamper yourself!

Map of Tourist Attractions in Polanco - Lomas de Chapultepec

Tourist Attractions in Polanco - Lomas de Chapultepec
Exhibits more than 1,400 animals of 240 different species of mammals, birds, reptiles and amphibians. The exhibition is classified by bio-climatic zones according to their natural habitat. The zoo is especially famous for its success in giant panda breeding. Tuesday-Sunday: 9:00-16:30 hrs.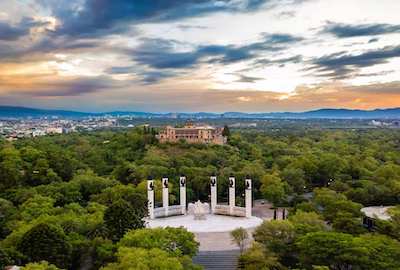 Once it was used as a retreat for Aztec royalty. Today is the largest city park in Latin America and has a hundred different faces. The park offers museums, cultural centers, theaters, spaces for jogging and biking, monuments, beautiful fountains, lakes like mirrors, amusement parks, an incredible zoo, and even a castle. It is a popular place to hangout on weekends.
Night tours in a train that circuits the park, are popular around Christmas time, when many of the attractions are lit for the season, tickets are on sale at the Casa del Lago. The first Saturdays of each month, With the Lanchacinema (Boat Cinema) the public can enjoy a movie projection from paddleboats on the lake at the Chapultepec.
This is a place for cultural and artistic events.
It is located in the former accommodation for the forest rangers of the area in the early 20th century. The house has a European style and house various cultural activities as well as a small planetarium.
It is a modern construction with a capacity of 10 thousand spectators where famous performers have been presented. In the back there are other theaters.
It is a thoroughbred and quarter-horse racetrack. With a high-tech modern architecture is one of the best in the world. It can accommodate 10,000 visitors. There are restaurants and rooms for events.
It shows the history of Mexico from the 16th Century to 1917. The museum's twelve halls exhibit historical depictions using scale models to reproduce the most important moments in Mexican history. Tuesday-Sunday: 9:00-16:00 hrs.
A world-class aquarium and the largest in Latin America. The building has 5 stories of which 4 are underground. You can explore its 11,500 square feet of marine life wonders showcased in 48 different exhibition settings.
Over 5 thousand samples of more than 230 species are featured, including seahorses, turtles, crocodiles, piranhas, jellyfish, corals, and barracudas, among many others.
Start the tour of the 400,000-gallon glass tank where blue, yellow, orange and green fish swam among sharks and manta rays. There is also a section dedicated to freshwater ecosystems. Visit the fun thematic sites of Ice Land, the Sunken Ship, the Forest of Kelps and Jellyfish Labyrinth. Travel from Antarctica to the Amazon in this aquatic wonderland.
Exhibits more than 300 pieces. The collection includes the artwork of: Miró, Warhol, Bacon, Botero, Picasso, and Tamayo. The museum includes a souvenir shop and a nice restaurant. Tuesday-Sunday: 10:00-18:00 hrs.
It is housed in the Chapultepec Castle, built at the end of the 18th century, as a summer residence for the Spanish Viceroy. In 1841 it became a military academy, and few years later it became the residence of Maximiliano de Habsburgo and some presidents of the 19th century. The museum displays an exhibition of furniture, jewelry, weapons, documents, clothes and paintings depicting Mexican history.
There are some interesting frescos by Orozco, O"Gorman and Siqueiros and a number of carriages, including those used by Benito Juárez and the Emperor Maximilian. From the castle there is a superb view of the city. There are guided tours, library, and video library. The museum's many unique spaces are ideal for a variety of cultural events. Tuesday-Sunday: 9:00-17:00 hrs.
It has four rooms with a permanent collection of paintings of Rivera, Siqueiros, Orozco, Kahlo, among others. A Sculpture Garden with artwork of Gelsen Gas, Mathias Goeritz and Manuel Felguerez surrounds the two circular buildings. Tuesday-Sunday: 10.00-17:30 hrs.
It displays the biggest and more valuable archeological collection in Mexico. It exhibits more than 10,000 original artifacts, distributed in 11 rooms of Archaeology and eleven rooms of Ethnography. At the entrance is an imposing statue of Tláloc, the Aztec god of rain. One of the museum's main features is that its use of open spaces is exemplary. Its long, rectangular courtyard is surrounded on three sides by two-level display halls.
In the first floor each room is dedicated to a particular pre- Hispanic culture. Teotihuacan, Americas' first great and powerful state, displays some murals and an anthropomorphic head found in the Pyramid of the Moon. Mexica (Aztec) exhibit, magnificent sculptures from the pantheon of Aztec deities, a model of the layout of Tenochtitlán, and the famous Aztec Calendar.
The Oaxaca room displays the fine legacy of Oaxaca's Zapotec and Mixtec civilizations; the highlight is the jade mask of the Zapotec Bat God. In the Mexican Gulf cultures area you will find giant stone heads of the Olmec civilization. In the impressive Maya room, there is a replica of the sarcophagi lid from Pacal's tomb at Palenque.
The museum is big and the collection is extensive, so be sure to set aside enough time to do it. Everything is superbly displayed, with much explanatory text translated into English. Audio guides in English and French are available at the entrance. Tuesday-Saturday 9:00-19:00 hrs. Sunday 10:00-18:00 hrs.
The ten interconnecting domes of the museum exhibits preserved animals, tableaux of different natural environments with its wildlife. There are also displays of geology, astronomy, biology and the origin of life. Tuesday-Sunday: 10:00-17:00 hrs.
It is a place to have fun while learning about art and science. It also has an IMAX screen. Monday-Friday: 9:00-18:00 hrs. Saturday-Sunday: 10:00-19:00 hrs.
House of the famous architect Luis Barragán, his architectural style has been referred to as both modern and minimalist. The house-museum exhibits a collection of Mexican art from the 16th to 20th Century. Monday- Friday: 10:00-14:00 and 16:00-18:00 hrs. Saturday 10:00-13:00 hrs.
The building is a 46-metre (151 ft.) high six story building covered by 16,000 hexagonal aluminum tiles. The interior of the museum is divided into 6 floors interconnected by lifts and a spiral exterior ramp, so it is better to start your visit at the top floor and then walk down. Considered one of the 15 most important art museums in the world, with more than 60,000 pieces of renowned artist like: Rodin, Renoir, Van Gogh, Rivera, Tamayo, Picasso, Cézanne, Matisse, among others. The museum has a library, a restaurant, and a 350-seat auditorium. Daily 10:30 -18:30 hrs.
This new museum exhibits part of one of the largest private collections of contemporary art in Latin America. The building can be described as a freestanding pavilion with an eclectic nature with a nice shaded café, terrace and balconies that allow the public to be simultaneously inside and outdoors. Tuesday-Sunday: 11:00-20:00 hrs.
It was built in the 16th century as a hacienda. In the 1940s it was remodeled and decorated with an eclectic and sumptuous style. Today it is a museum with thirteen halls filled with furniture, paintings, European tapestries and more from the late 19th and early 20th centuries.
Museum of Electricity
Visitors can experiment the basic principles of Science and Technology thanks to all the interactive devices that this museum offers. Monday-Sunday: 9:00-17:00 hrs.
La Tallera (David Alfaro Siqueiros Museum)
Located in the artist ́s house. It shows his life and simples of his work. Tuesday-Sunday: 10:00-18:00 hrs.

More Tourist Attractions in CDMX
Ecotourism and Adventure
Ecotourism is one of the main economic activities in Mexico and the world, this is because every day more people move from their place of residence to other destinations with different objectives. For this reason and for the sector to meet the needs of each type of visitor, tourism has chosen to differentiate itself taking into account what motivates people to travel. On this occasion we will focus on ecotourism and yes, although many do not imagine that within this great city there is space for areas destined for this activity in Mexico City there is an offer for travelers who seek to coexist with the environment. Ecotourism takes place in natural areas and its purpose is the appreciation and knowledge of nature.… Read More
Read More »


Flights & Hotels in MEXICO CITY (CDMX)

More Tourist Attractions in MEXICO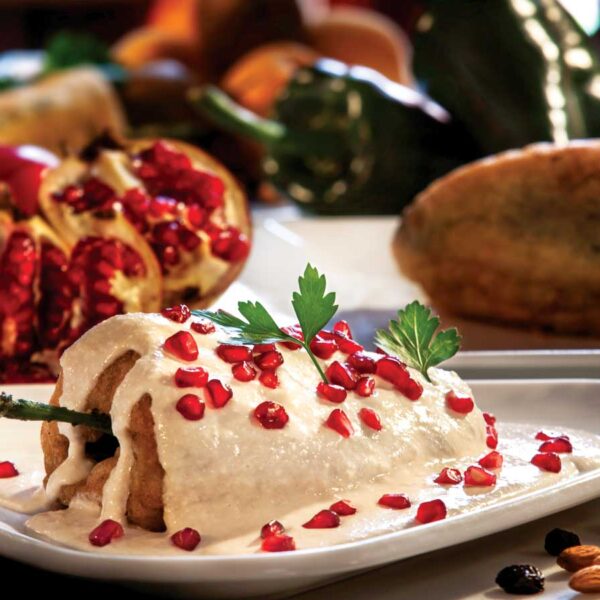 The Gastronomy of Mexico has a great diversity of typical dishes, which is why it was recognized by UNESCO as Intangible Heritage of Humanity. The basic and representative ingredients of Mexican dishes are: corn, coriander, chili, beans, piloncillo, nopal and tomato. Mexican cuisine is also characterized by its sauces, which serve as an accompaniment to traditional dishes, prepared based on spices.… Read More
Read More »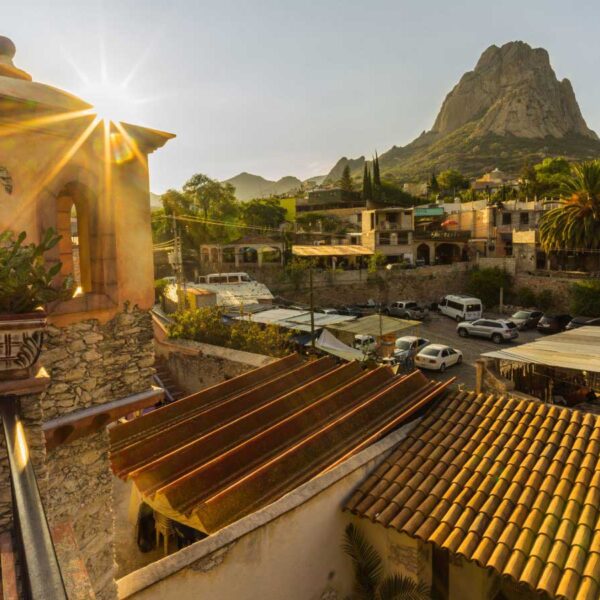 A Magical Town is a place with symbols and legends, towns with history that in many cases have been the scene of transcendent events for our country, they are places that show the national identity in each of its corners, with a magic that emanates from its attractions ; visiting them is an opportunity to discover the charm of Mexico. The Magical Towns Program contributes to revalue a set of populations in the country that have always been in the collective imagination of the nation and that represent fresh and varied alternatives for national and foreign visitors. A town that through time and in the face of modernity, has conserved, valued and defended its historical, cultural and natural heritage; and manifests it in various expressions through its tangible and intangible heritage. A Magical Town is a town that has unique, symbolic attributes, authentic stories, transcendent events, everyday life, which means a great opportunity for tourist use, taking into account the motivations and needs of travelers.… Read More
Read More »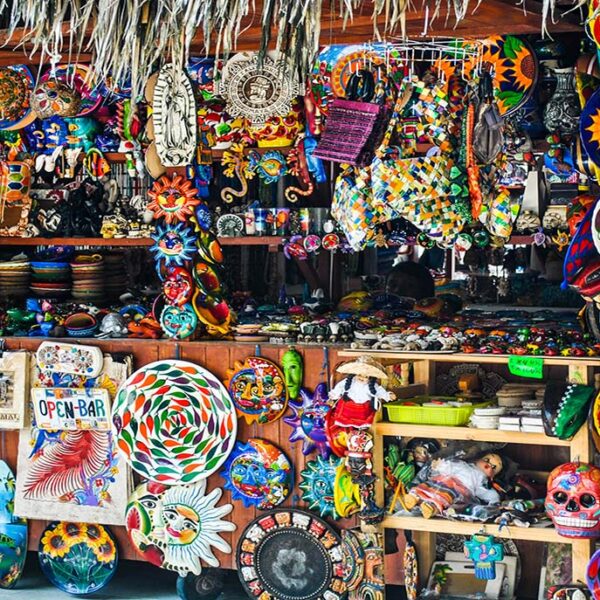 It is practically impossible to make a meticulous, and above all, accurate selection of the places to visit in Mexico. Each place that our country houses is unique and beautiful in its own way. Mexico, with its nearly 2 million km², has a large number of scenarios to offer, as well as endless activities to do. Do not lose your way and enter the places to visit in Mexico. In Mexico, apart from the beaches and its famous archaeological sites, there are many other really interesting sites and activities that you should know. In the surroundings of the main cities you will find places full of culture and tradition, where you can spend relaxing, interesting and fun vacations. On your trip through Mexico you cannot stop obtaining souvenirs, the crafts that are made here are of the highest quality and recognized worldwide. A shopping tour cannot be missed.… Read More
Read More »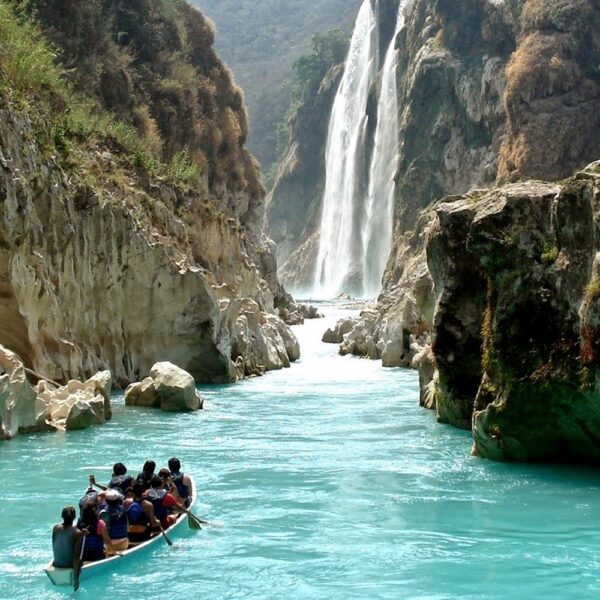 Mexico is one of the best countries for Ecotourism as it has a great variety of flora and fauna, as well as a large number of refuges for extraordinary species. You can enjoy recreational activities of appreciation and knowledge of nature through contact with it, such as: stargazing, observation of natural attractions, wildlife and bird watching. Throughout México there are more than 176 protected natural areas, 5 of them considered by UNESCO as Natural Heritage of Humanity. Just for this and much more, we believe that Mexico is a Paradise for Ecotourism.… Read More
Read More »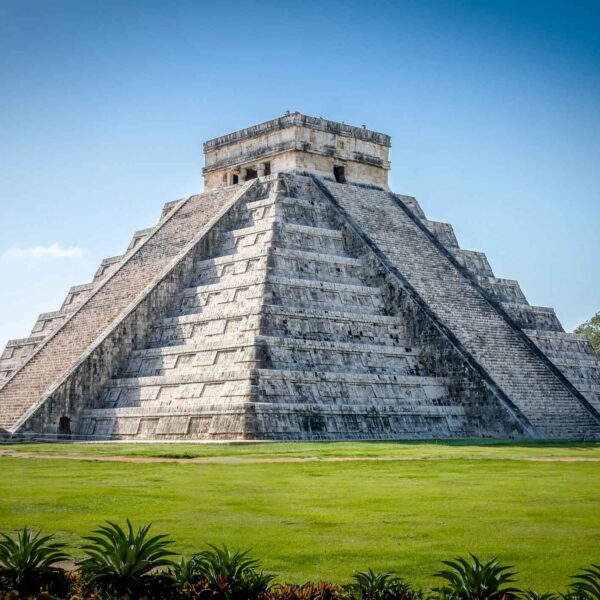 The Archaeological Zones are the cultural past of every Mexican. You will be amazed at the ambient, nature and the environment that surrounds them. Climbing to the top or being around it will take us back in time to admire every detail. México is a country of culture and traditions, many of which we have inherited from the pre-Hispanic inhabitants of this vast territory, although it is true that there were more settlements in the central and southern part of the country, it is also possible to find some archaeological remains in the north.
… Read More
Read More »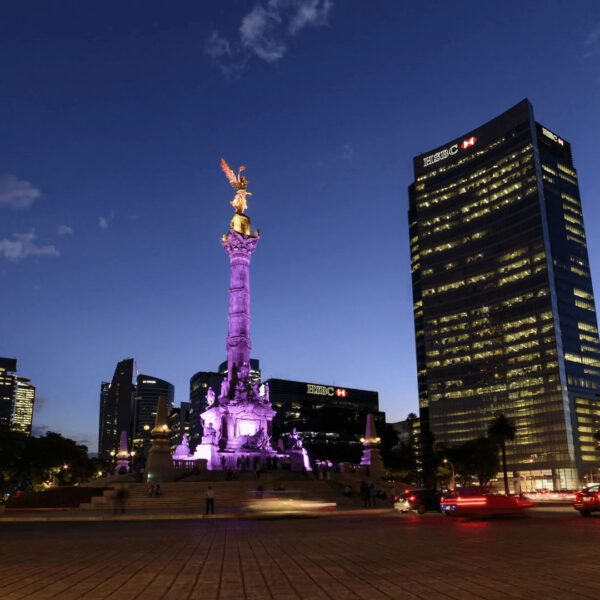 Folklore, gastronomy, literary culture, art and exhibitions, is what you will find in the capitals of the states of Mexico. To the north, colonial Mexico, Puebla, Guadalajara, Guanajuato, the Sonoran desert and the California peninsula. To the east Veracruz and the gulf. To the west Acapulco, Oaxaca and Tuxtla Gutiérrez. And to the south the Riviera Maya and the pyramids of Chichén-Itzá, Tulúm and Cobá in Yucatán, Palenque in Chiapas, the cenotes, and the Central American jungles.… Read More
Read More »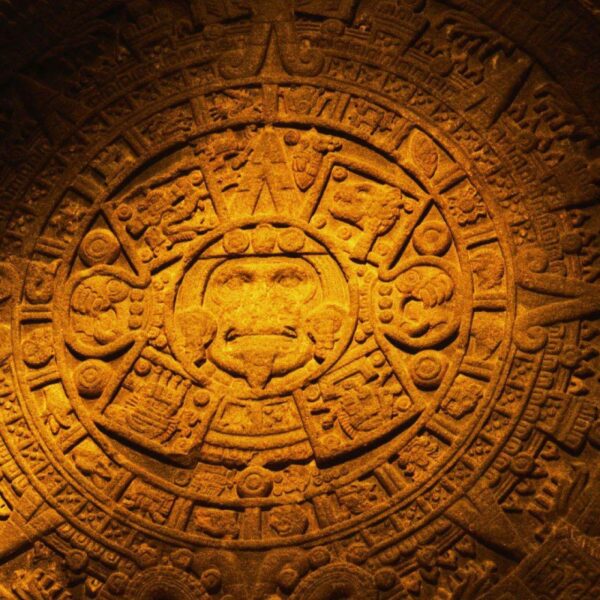 Mexico has an incredible diversity of landscapes, where the beauty of its beaches, internationally recognized, stands out. In its vast territory of coasts, there are beaches of unparalleled beauty, and colorful landscapes. A large network of first-class hotels and tourist services is available to visitors to these beaches. Mexico is also mystical places, dotted with archaeological testimonies inherited from its original inhabitants. Monuments made by the Mayas, Aztecs and Toltecs are located in magical landscapes, like lighthouses in an ocean of natural beauty. They offer visitors buildings that tell their history, and museums that collect their cultural heritage. And that keep alive ancestral traditions, in ceremonies and festivals, where you can enjoy cultural activities and entertainment.… Read More
Read More »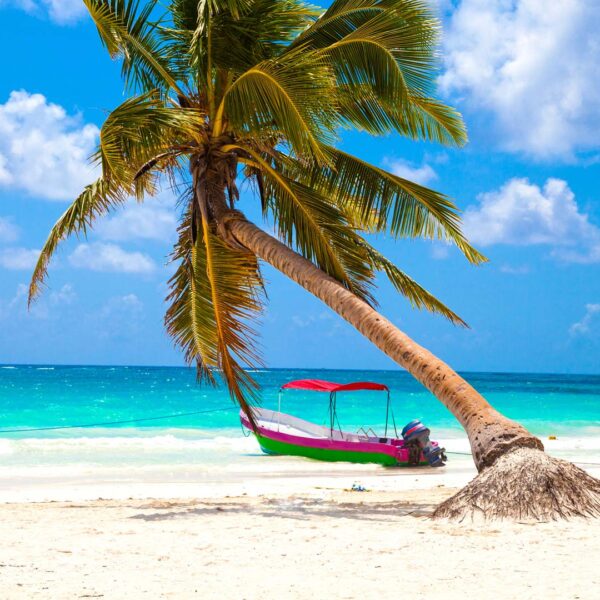 On the Beaches of Mexico you can immerse yourself in the intense blue ocean of the Pacific bays, sunbathe on the shore of the warm and transparent waves of the Caribbean Sea in Quintana Roo or even rest on the beautiful coasts of the Gulf of Mexico. Mexican beaches hide wonderful secrets for the traveler. By visiting them, in addition to enjoying the excellent climate and water activities, you can discover splendid archaeological sites and interesting colonial cities without traveling long distances.… Read More
Read More »