The Cuisine of Chiapas is the result of cultural fusion between Spaniards and natives with a result of exotic flavors. The typical dishes integrates elements of the Hispanic and Spanish cuisine. Each region of Chiapas has its specialty, but some of the most famous are: the tamale made of masa (a starchy dough, usually corn-based) and seasoned with spices sweet, salty, spicy and regional fruits, the pictes or corn tamales, the delicious barbecue beef or lamb, the palatable pig (baked pork) or the peculiar chainfaina (made with pork and beef) black beans with salted beef, and the sispolá (beef with chickpeas and cabbage).
This rich gastronomy has also delicious drinks like Chía water and Pozol (fermented corn dough), either white or with cocoa. In the area of Comitan you can have a refreshing drinks like Comiteco (fermented maguey drink) and the agua de tzilacayote, a drink made with a special regional fruit like mango, tejocote (small crab apple-like fruit) and plum. And of course, The Soconusco and Los Altos (Highlands), region offers a worldwide known coffee for their delicate aroma, medium body, natural chocolate flavor and bright acidity.
Each region has its own specialities and variations.
In Tuxtla Gutierrez, the corn-based dishes are the most common as tascalate (a drink made with corn, chocolate, nuts and vanilla) and tamales.
In SanCristóbal de las Casas, specialties are based mostly on tcured meats such as ham and sausages, which are of Spanish origin, as well as sweets such as crystallized fruit and coconut candies; local specialties.
In Chiapa de Corzo, includes a suckling pig roasted seasoned with dried chilies and spices.
Palenque is known for many versions of fried plantains, including filled with cheese, and for the shuti broth (small freshwater snail cooked in a broth flavored with hoja santa).
in Tapachula, chipilin with shrimp and pictes, a fresh sweet corn tamale with cheese and sugar.
In Tonalá, seafood is a strong component in many dishes like the macabil sausages and the famous tamales juacane (filled with a mixture of black beans, dried shrimp, and pumpkin seeds).
In Comitán, the chinculguaje, dough filled with beans and cheese, and the hearts of palm salad in vinaigrette. Cheese making is important, especially in the municipalities of Ocosingo, Rayon and Pijijiapan.
Ocosingo has its own self-named variety, Queso Bola, a cheese with strong flavor with a creamy, crumbly texture. It is quite popular among restaurants and gourmet shops along the country.
You can enjoy the cuisine in Chiapas. One suggestion for food is to accompany tourists listening to the harmonious sound of the instrument's most historic and popular in this region: the marimba.

Tamal de Bola (Ball Tamale)
The tamale played a preponderant role in the food and ceremonials of the pre-Hispanic Chiapas Maya, as evidenced by the hieroglyphics deciphered in Palenque, the main archaeological zone of the state.
The Mayans placed 3 or 4 tamales on a plate in the tombs as offerings to the dead, as well as kitchen utensils decorated with images of the ancient food. In Chiapas a great variety of tamales are made and one of the most popular is the ball one, prepared with two masses of corn of different texture, which gives them a particular charm, along with the simojovel chili, a culinary symbol of the Chiapas people of Simojovel de Allende.
Sopa de Pan (Bread Soup)
This typical Chiapas soup was introduced by the Spanish and was the traditional food of San Cristóbal de las Casas on the eve of Holy Week, and is also called fiesta soup. It is still a dish eaten in regional religious celebrations and the recipe has been enriched over time.
These days, a good fiesta soup should have coleto bread, raisins, sliced boiled eggs, plantain, and green beans. Saffron, oregano and thyme are used to flavor and color. In 2006, during the San Cristóbal de las Casas Spring and Peace Fair, they prepared an immense bread soup that entered the Guiness Book of Records.
Huevos a la Chiapaneca (Chiapaneca-style eggs)
Chiapaneca-style eggs are a dish that is very often present in the breakfast of the people of Chiapas. Aside from the eggs, the main ingredients in the recipe are soupy pot beans and toasts. The tostadas broken into pieces are fried together with the eggs and the pot beans are added. The usual accompaniments are slices of cheese and avocado, cream, slices of chili and chopped onion.
Cochito Horneado (Baked Pig)
The baked pig gastronomically presides over the January Festival of the Chiapa de Corzo city, also called the Grande Festival, a celebration that takes place between January 8 and 23. During these festivities the show of Los Parachicos is presented, one of the most colorful dances in Mexico.
Everyone eats a car in Chiapa de Corzo on January 22, the eve of the final day of the fair. It is baked pork, seasoned with a sauce in which various spices, aromatic herbs and ancho chili participate. It is accompanied with a broth called recado, lettuce and onion.
Queso de Ocosingo Relleno (Stuffed Ocosingo Cheese)
This recipe is prepared with the most popular ball cheese in Chiapas, a product originally from the Chiapas municipality of Ocosingo, which is made with cow's milk curd. To fill the cheese, a hole is made in it, leaving a border about a centimeter wide and the extracted material is reserved. A stew of ground pork is made with tomatoes, onion, olives, serrano peppers, chopped almonds, aromatic herbs and spices.
With the hot stew, add lightly beaten egg and the cheese extracted from the ball, mixing until everything is integrated. The cheese is stuffed with this stew and a final steam cooking is done in a water bath.
Chalupas Coletas
The chalupa is a snack generally made up of a tortilla and a sauced filling, which Mexicans usually eat at night and very particularly on September 16, Independence Day. The Chalupas Coletas are from San Cristóbal de las Casas and their traditional filling is made of pork, although there are also chicken.
Whether it's a piece of pork loin or a chicken breast, the meat is cooked with spices and shredded. The tortillas are browned in a skillet and spread with refried beans. Finally, the meat is put on the tortilla, along with grated carrots and beets and crumbled old Chiapas cheese. The chalupas are salted with pico de gallo.
Mole Chiapaneco (Chiapas Mole)
Although it is not as famous as the Poblano or Oaxaqueño, the Chiapas mole is part of the culinary tradition of Chiapas and is in high demand in popular food stalls and restaurants.
Chiapaneco mole is made with deveined and seedless ancho peppers so that they are less biting, which are soaked in a hot chicken or turkey broth, which gives them a rich flavor. This mole also has peanuts, tomato, onion, thyme, raisins and chocolate. In some versions, biscuits, white bread and fried banana are added.
Chimbos
Chimbos are the typical dessert of Chiapas, consumed in homes, public markets and restaurants, especially in the afternoon and at night. It is a flour roll that is baked and then beaten egg is added. When the buns have cooled, add honey and cinnamon. A sweet delicacy from Chiapas to close a great meal.
Pozol
Pozole is the Mexican national broth and pozol is a drink invented by the Mayans of Tabasco that is also very popular in Chiapas. It is prepared with corn grains boiled in lime water, which are ground in the metate together with cocoa, to make a dough that is the base of the pozol.
This paste is mixed with water and sweetened to make a cold drink. There is a sour version of pozol in which the dough is left to ferment for several days until it becomes moldy. Chiapas drink the pozol prepared with this mixture as a palliative for hangovers.
Tascalate
This pre-Columbian drink was one of the favorites of the indigenous people of the southern region of Mexico and Diego de Landa Calderón, bishop and chronicler of the conquest, mentions it in a document from 1566. The base of the tescalate is a mixture of powdered corn tortillas with roasted and powdered cocoa, flavored with chili.
This product is mixed with water to make the orange-colored drink that is sweetened and drunk cold. It is marketed in powder to make "instant tescalate". The Chiapas Indians drank tescalate at parties and it was a drink linked to love.

More Tourist Attractions in CHIAPAS
Archaeological Sites
Palenque is a Chiapas city of Mayan origin, head of the municipality of the same name located in the north of the state. The indigenous population is formed mainly by the Chol, Tzeltal and Lacandon ethnic groups. The municipality borders Guatemala to the southeast, has three border sectors with the state of Tabasco and is also a neighbor of the Chiapas municipal entities of Catazajá, La Libertad, Ocosingo, Chilón and Salto de Agua. The closest cities to Palenque are Villahermosa, Tabasco, located 145 km to the west and San Cristóbal de las Casas, which is 219 km to the south.… Leer Más
Read More »


Flights & Hotels in CHIAPAS

More Tourist Attractions in MEXICO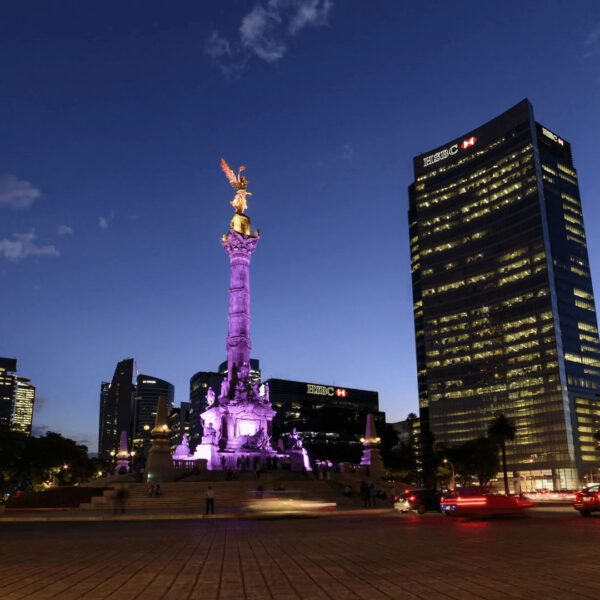 Folklore, gastronomy, literary culture, art and exhibitions, is what you will find in the capitals of the states of Mexico. To the north, colonial Mexico, Puebla, Guadalajara, Guanajuato, the Sonoran desert and the California peninsula. To the east Veracruz and the gulf. To the west Acapulco, Oaxaca and Tuxtla Gutiérrez. And to the south the Riviera Maya and the pyramids of Chichén-Itzá, Tulúm and Cobá in Yucatán, Palenque in Chiapas, the cenotes, and the Central American jungles.… Leer Más
Read More »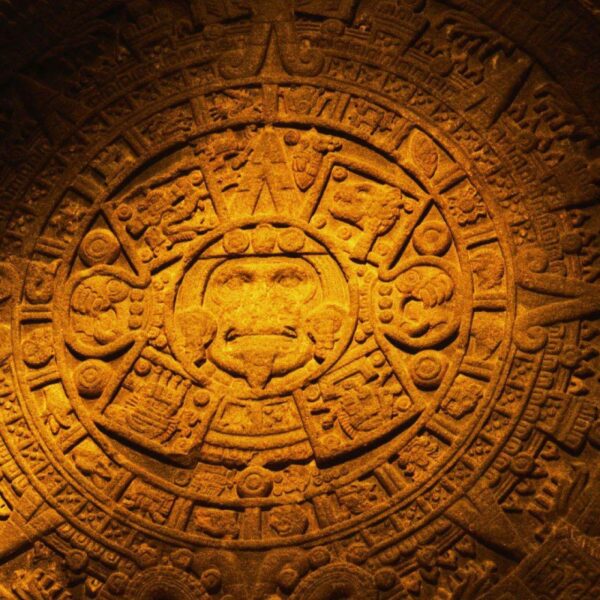 Mexico has an incredible diversity of landscapes, where the beauty of its beaches, internationally recognized, stands out. In its vast territory of coasts, there are beaches of unparalleled beauty, and colorful landscapes. A large network of first-class hotels and tourist services is available to visitors to these beaches. Mexico is also mystical places, dotted with archaeological testimonies inherited from its original inhabitants. Monuments made by the Mayas, Aztecs and Toltecs are located in magical landscapes, like lighthouses in an ocean of natural beauty. They offer visitors buildings that tell their history, and museums that collect their cultural heritage. And that keep alive ancestral traditions, in ceremonies and festivals, where you can enjoy cultural activities and entertainment.… Leer Más
Read More »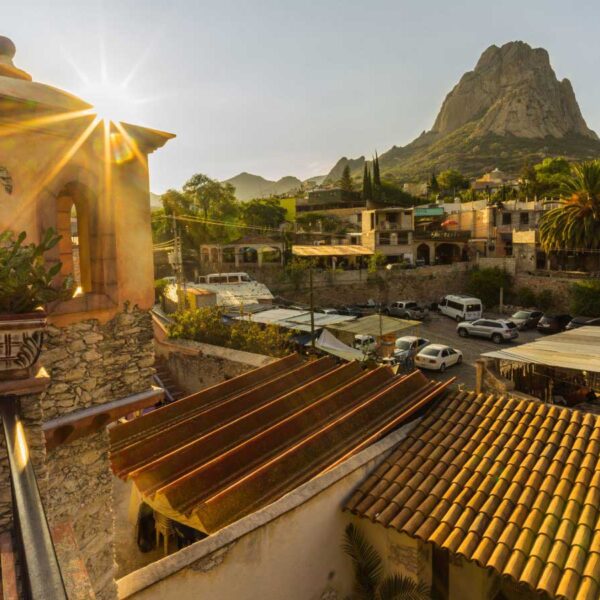 A Magic Town is a place with symbols and legends, towns with history that in many cases have been the scene of transcendent events for our country, they are places that show the national identity in each of its corners, with a magic that emanates from its attractions ; visiting them is an opportunity to discover the charm of Mexico. The Magical Towns Program contributes to revalue a set of populations in the country that have always been in the collective imagination of the nation and that represent fresh and varied alternatives for national and foreign visitors. A town that through time and in the face of modernity, has conserved, valued and defended its historical, cultural and natural heritage; and manifests it in various expressions through its tangible and intangible heritage. A Magical Town is a town that has unique, symbolic attributes, authentic stories, transcendent events, everyday life, which means a great opportunity for tourist use, taking into account the motivations and needs of travelers.… Leer Más
Read More »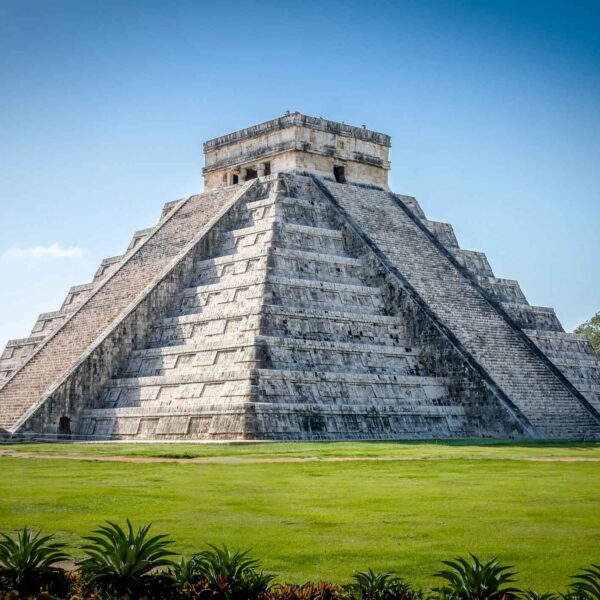 The Archaeological Zones are the cultural past of every Mexican. You will be amazed at the ambient, nature and the environment that surrounds them. Climbing to the top or being around it will take us back in time to admire every detail. México is a country of culture and traditions, many of which we have inherited from the pre-Hispanic inhabitants of this vast territory, although it is true that there were more settlements in the central and southern part of the country, it is also possible to find some archaeological remains in the north.
… Leer Más
Read More »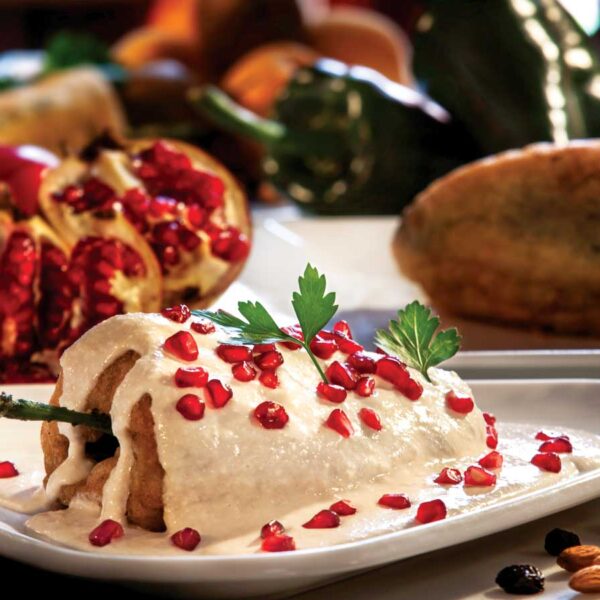 The Gastronomy of Mexico has a great diversity of typical dishes, which is why it was recognized by UNESCO as Intangible Heritage of Humanity. The basic and representative ingredients of Mexican dishes are: corn, coriander, chili, beans, piloncillo, nopal and tomato. Mexican cuisine is also characterized by its sauces, which serve as an accompaniment to traditional dishes, prepared based on spices.… Leer Más
Read More »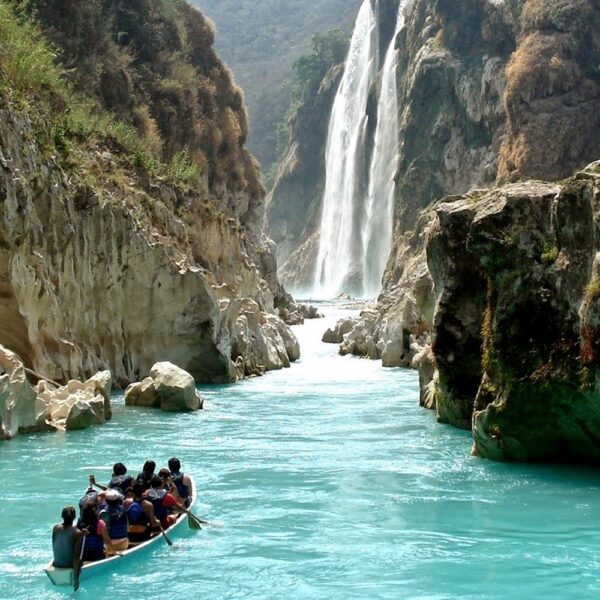 Mexico is one of the best countries for Ecotourism as it has a great variety of flora and fauna, as well as a large number of refuges for extraordinary species. You can enjoy recreational activities of appreciation and knowledge of nature through contact with it, such as: stargazing, observation of natural attractions, wildlife and bird watching. Throughout México there are more than 176 protected natural areas, 5 of them considered by UNESCO as Natural Heritage of Humanity. Just for this and much more, we believe that Mexico is a Paradise for Ecotourism.… Leer Más
Read More »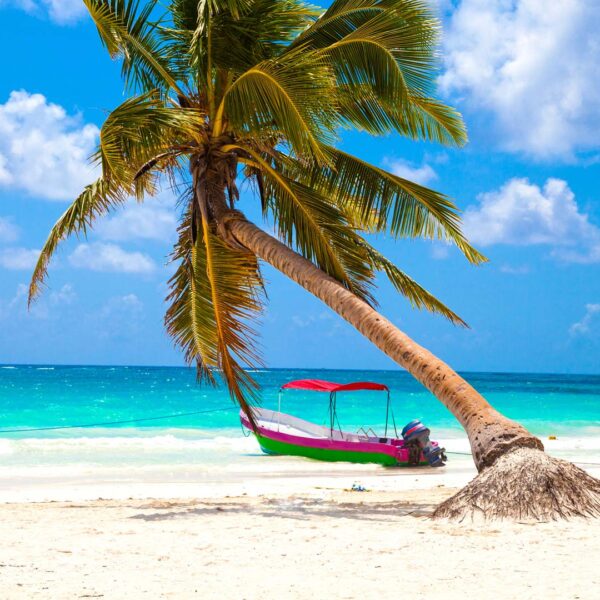 On the Beaches of Mexico you can immerse yourself in the intense blue ocean of the Pacific bays, sunbathe on the shore of the warm and transparent waves of the Caribbean Sea in Quintana Roo or even rest on the beautiful coasts of the Gulf of Mexico. Mexican beaches hide wonderful secrets for the traveler. By visiting them, in addition to enjoying the excellent climate and water activities, you can discover splendid archaeological sites and interesting colonial cities without traveling long distances.… Leer Más
Read More »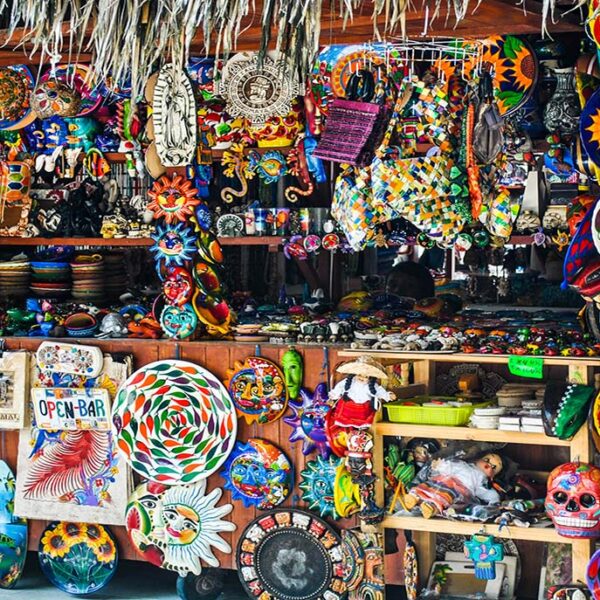 It is practically impossible to make a meticulous, and above all, accurate selection of the places to visit in Mexico. Each place that our country houses is unique and beautiful in its own way. Mexico, with its nearly 2 million km², has a large number of scenarios to offer, as well as endless activities to do. Do not lose your way and enter the places to visit in Mexico. In Mexico, apart from the beaches and its famous archaeological sites, there are many other really interesting sites and activities that you should know. In the surroundings of the main cities you will find places full of culture and tradition, where you can spend relaxing, interesting and fun vacations. On your trip through Mexico you cannot stop obtaining souvenirs, the crafts that are made here are of the highest quality and recognized worldwide. A shopping tour cannot be missed.… Leer Más
Read More »