Tourism in TUXTLA GUTIERREZ
It is the capital city of the State of Chiapas. Its climate is hot and semi-humid. Tuxtla Gutiérrez is a modern city where culture and traditions of Chiapas blend together. The streets in Tuxtla contain a combination of past and present. It is a beautiful city surrounded by lush vegetation. In downtown there is the Central Park and the beautiful Marimba Park. During the evenings you can stroll around this park and enjoy the marimba music played at the gazebo. There are many natural wonders nearby Tuxtla and the city offers very good touristic infrastructure, but most of all, the city offers the warm and kindness of the people.



Tourist Attractions in TUXTLA GUTIERREZ
Callejón del Sacrificio (The Sacrifice Alley)
Located behind the cathedral with nice sidewalk cafes.
Teatro de la Ciudad (City Theater)
The city's principal theatre, one of the best examples of contemporary architecture in the city.
This is a large complex and gathers different art and culture expressions. The bronze sculpture of the poet Jaime Sabines, is at the entrance inviting the public to visit the facility.
This is a work by the sculptor Luis Aguilar, it has a contemporary design inspired by a poem from Sabines "My body is made of air and words". Inside, there are magnificent murals by five leading artists of Chiapas, all of them describe different aspects of this State: "The epic, magical and mythical culture of Chiapas" by Manuel Suasnávar; 'The Encounter" by Gabriel Gallegos; "Meditation about our origins" by Rodolfo Disner; "Cultural movement of indigenous peoples of Chiapas" by Juan Gallo; and "Every step I take is a string of Ages" by Luis Alaminos.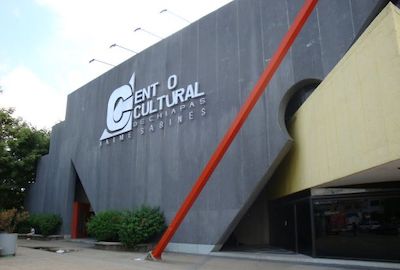 The magnificent gallery presents exhibits from renowned plastic artists. The General Auditorium, for 184 persons, offers film festivals, lectures and concerts. The Children Auditorium presents children's plays and different artistic circuits. The Agora is for outdoor shows. The Public Central Library of the State, also part of the complex, provides historical and bibliographic information, seminars, and has an exhibit of historic documents. The cultural center also has a library and a cafeteria where you can taste delicious organic coffee.
Museo de Ciencia y Tecnología de Chiapas (Museum of Science and Technology)
It is an interactive museum with three halls: Earth and Universe, Life and Humans, and Communications and Tools, with topics such as robotics, biotechnology and nanotechnology. It also has a temporary exhibition hall and a playroom. Opening hours. Tuesday to Sunday: 9:00 to 17:00 hrs.
It contains exhibits of over 200 fossils, with range in age from 300 million to 10,000 years old. In the main hall there is a spectacular Megatherium, an extinct mammal. There is also a display dedicated to the amber of the state with pieces containing insects. Opening hours: Tuesday to Friday 10:00 to 17:00 hrs. Saturday and Sunday: 11:00 to 17:00 hrs.
Catedral de San Marcos (Saint Mark's Cathedral)
The church was built in the second half of the 16th century, and it has had significant changes along the years. Today, the structure's current appearance, mostly in plain white, is a result of its last remodeling done in 2009. The German manufacture cathedral's clock tower with 48 bells tinkles out a tune on the hour to accompany a merry-go-round of apostles' images that emerges from its upper levels.
The interior is Neoclassical. Wednesday, Friday and Saturday at 20:00 and 21:00 hrs. a multimedia show is projected on the facade of the cathedral. In holiday season is projected every day in those same hours, except on Sunday (only at 21:00 hrs.). The show lasts 10 minutes and is a brief tour of colors and traditions of Chiapas.
Museo del Café (Museum of Coffee)
Located in a colonial style building, the museum exhibit shows the origin of the coffee, the growing process and the production. The museum comes with a guided tour and a coffee tasting afterwards. Even if you don't love coffee, you can get a lot out of the experience. Opening hours Monday to Friday: 9:00 to 20:00 hrs. Saturday: 10:00 to 15:00 hrs.
It has two permanent exhibition halls: the first dedicated to the Pre-Hispanic towns of Chiapas, and the second dedicated to the history, art and ethnography of the 15th century with an important collection of colonial art. A third hall is devoted to temporary exhibitions. Opening hours: Tuesday to Sunday: 09:00 to 16:00 hours.
Jardín Botánico Faustino Miranda (Botanical Garden)
Occupies 4.4 hectares along the Sabinal River. This place exhibits native species of the central region of the state, with special emphasis on the endemic species in the list of endangered and threatened. It has more than 900 species, of which, about 850 are endemic of Chiapas. Across the garden is the botanical museum. Opening hours: Tuesday to Sunday 9:00 to 16:00 hrs. Faustino Miranda Botanical Museum – The museum displays a large exhibition of the various wood trees of the state, including fossil woods. Opening hours: Monday to Friday: 9:00 to 15:00 hrs. Saturday: 9:00 to 13:00 hrs.
Centro de Convenciones y Polyforum Chiapas (Polyforum and Convention Center)
It is the modern complex of contemporary buildings housing diverse venues for cultural events, conferences, conventions, exhibitions and concerts.
Zoológico Miguel Álvarez del Toro (Zoo)
Located inside a natural reserve zone known as El Zapotal. It covers 109 hectares (240 acres) of semi-humid forest. The tour takes place on roads where there are only species of the regional fauna. The zoo exhibits more than 220 species in an ambiance similar to their natural habitat. This zoo is considered one of the best in the world. There are night tours that will give you a totally different experience. There is also the Crocodile Museum, unique in its kind, where the evolution and importance of these ancient animals is explained. Opening hours: Tuesday to Sunday: 9:00 to 16:30 hrs.
Parque Bicentenario de Tuxtla Gutiérrez (Garden Park)
It has a spectacular flagpole 25 meters high. It was built in 1942 with pre-Hispanic details. There are two female figures shaking hands, recalling the 1824 agreement between the Federation of Chiapas and the Republic of Mexico. It has a playground and an area for public events.
Chiapas local crafts are sold here with The Chiapas Mexico Original distinctive brand, that pretends to raise the competition of products and services from Chiapas, to be ported not only with an sign of origin but also to ensure the highest quality of the products under that brand. There is also an ethnographic museum, which shows scenes representing the lifestyles of the various indigenous groups of Chiapas. Opening hours: Monday to Saturday: 8:00 to 20:00 hours. Sunday: 9:00 to 14:00 hours.
Calzada de las Étnias (Walkway of the ethnic groups)

This modern walkway leads to important public spaces of the city. There are 6 sculptures representing the indigenous cultures of Chiapas.
Museo de la Marimba (Museum)
It features a recreational room, a music library and an Audio Visual room where you can hear many famous pieces using the marimba. There is also an electronic keyboard of a giant marimba on the floor, where the public can play different songs, guided by the musical notes displayed on a monitor.
There is also a room dedicated to Zeferino Nandayapa, which talks about the life and works of this virtuous marimba player, recognized as the leading exponent of this instrument in the country. Opening hours: Tuesday to Sunday: 10:00 to 21:00 hrs.
Parque Jardín de La Marimba (Marimba Garden Park)
At the central kiosk every night there are serenades with marimba bands, which often attracts older couples that come to dance. It is undoubtedly one of the most beautiful folk and cultural sites in the city. The band plays Monday to Friday 18:00 to 21:00 hrs. and during the weekend 18:00 to 22:00 hrs.
Parques Salomón González Blanco, best known as Joyyo Mayu y Caña Hueca (Parks)
Beautiful green areas for fun, relax, and for outdoor activities.
Christ of Chiapas
Monumental statue that stands atop of the Mactumaczá hill. With a height of 62 meters (203 ft.) this monument exceeds the Christ the Redeemer Statue in Rio de Janeiro, Brazil, which measures 30 meters (98 ft.). The statue is made of stainless steel, and it has a dramatic lighting effect with color-changing effects. The monument can be seen from almost anywhere in the city.

More Tourist Attractions in CHIAPAS
Archaeological Sites
Palenque is a Chiapas city of Mayan origin, head of the municipality of the same name located in the north of the state. The indigenous population is formed mainly by the Chol, Tzeltal and Lacandon ethnic groups. The municipality borders Guatemala to the southeast, has three border sectors with the state of Tabasco and is also a neighbor of the Chiapas municipal entities of Catazajá, La Libertad, Ocosingo, Chilón and Salto de Agua. The closest cities to Palenque are Villahermosa, Tabasco, located 145 km to the west and San Cristóbal de las Casas, which is 219 km to the south.… Read More
Read More »


Flights & Hotels in TUXTLA GUTIERREZ

More Tourist Attractions in MEXICO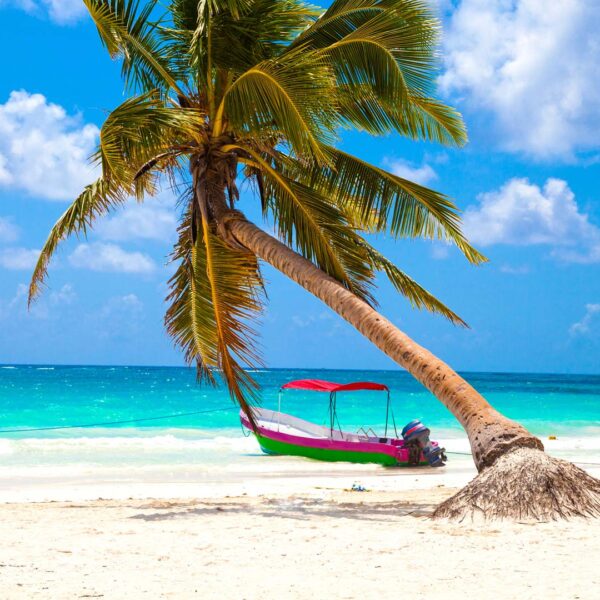 On the Beaches of Mexico you can immerse yourself in the intense blue ocean of the Pacific bays, sunbathe on the shore of the warm and transparent waves of the Caribbean Sea in Quintana Roo or even rest on the beautiful coasts of the Gulf of Mexico. Mexican beaches hide wonderful secrets for the traveler. By visiting them, in addition to enjoying the excellent climate and water activities, you can discover splendid archaeological sites and interesting colonial cities without traveling long distances.… Read More
Read More »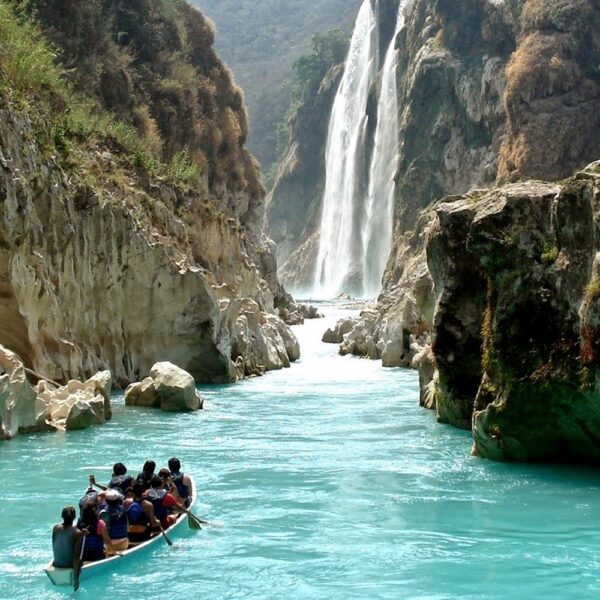 Mexico is one of the best countries for Ecotourism as it has a great variety of flora and fauna, as well as a large number of refuges for extraordinary species. You can enjoy recreational activities of appreciation and knowledge of nature through contact with it, such as: stargazing, observation of natural attractions, wildlife and bird watching. Throughout México there are more than 176 protected natural areas, 5 of them considered by UNESCO as Natural Heritage of Humanity. Just for this and much more, we believe that Mexico is a Paradise for Ecotourism.… Read More
Read More »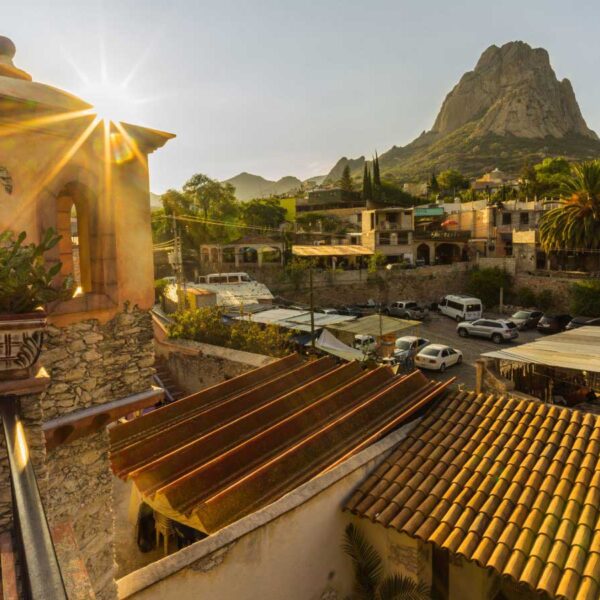 A Magical Town is a place with symbols and legends, towns with history that in many cases have been the scene of transcendent events for our country, they are places that show the national identity in each of its corners, with a magic that emanates from its attractions ; visiting them is an opportunity to discover the charm of Mexico. The Magical Towns Program contributes to revalue a set of populations in the country that have always been in the collective imagination of the nation and that represent fresh and varied alternatives for national and foreign visitors. A town that through time and in the face of modernity, has conserved, valued and defended its historical, cultural and natural heritage; and manifests it in various expressions through its tangible and intangible heritage. A Magical Town is a town that has unique, symbolic attributes, authentic stories, transcendent events, everyday life, which means a great opportunity for tourist use, taking into account the motivations and needs of travelers.… Read More
Read More »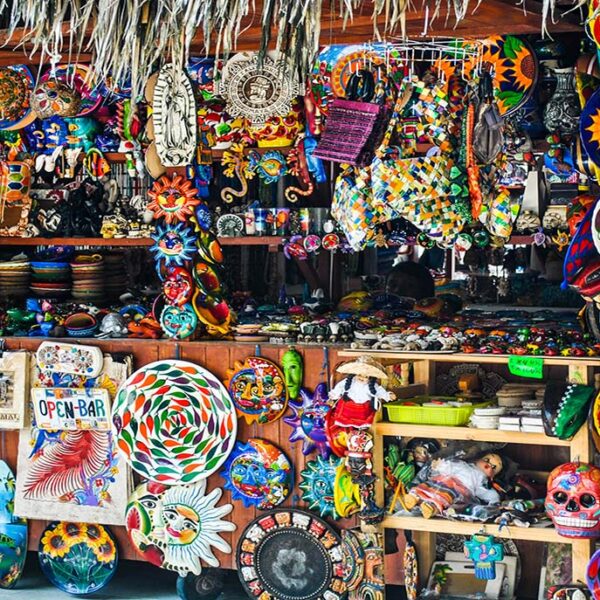 It is practically impossible to make a meticulous, and above all, accurate selection of the places to visit in Mexico. Each place that our country houses is unique and beautiful in its own way. Mexico, with its nearly 2 million km², has a large number of scenarios to offer, as well as endless activities to do. Do not lose your way and enter the places to visit in Mexico. In Mexico, apart from the beaches and its famous archaeological sites, there are many other really interesting sites and activities that you should know. In the surroundings of the main cities you will find places full of culture and tradition, where you can spend relaxing, interesting and fun vacations. On your trip through Mexico you cannot stop obtaining souvenirs, the crafts that are made here are of the highest quality and recognized worldwide. A shopping tour cannot be missed.… Read More
Read More »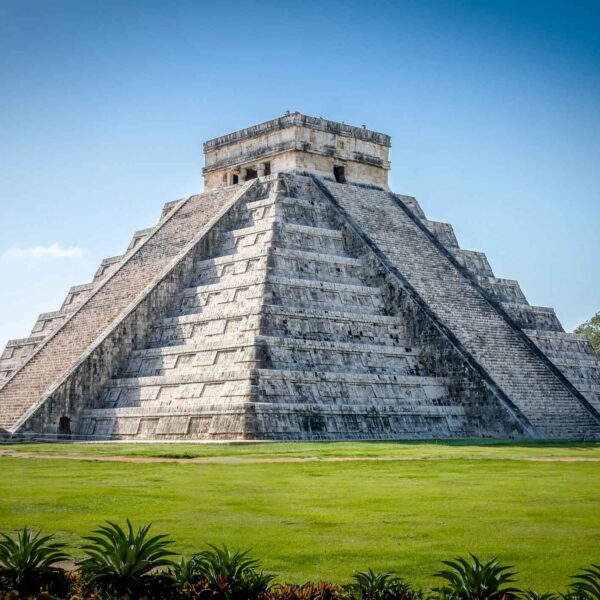 The Archaeological Zones are the cultural past of every Mexican. You will be amazed at the ambient, nature and the environment that surrounds them. Climbing to the top or being around it will take us back in time to admire every detail. México is a country of culture and traditions, many of which we have inherited from the pre-Hispanic inhabitants of this vast territory, although it is true that there were more settlements in the central and southern part of the country, it is also possible to find some archaeological remains in the north.
… Read More
Read More »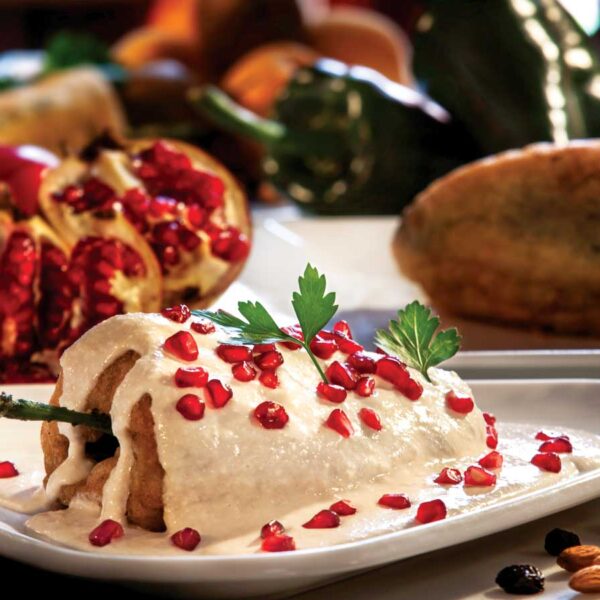 The Gastronomy of Mexico has a great diversity of typical dishes, which is why it was recognized by UNESCO as Intangible Heritage of Humanity. The basic and representative ingredients of Mexican dishes are: corn, coriander, chili, beans, piloncillo, nopal and tomato. Mexican cuisine is also characterized by its sauces, which serve as an accompaniment to traditional dishes, prepared based on spices.… Read More
Read More »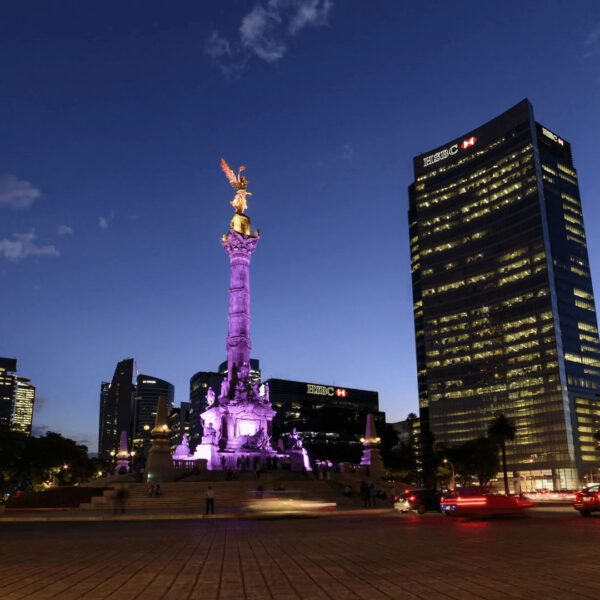 Folklore, gastronomy, literary culture, art and exhibitions, is what you will find in the capitals of the states of Mexico. To the north, colonial Mexico, Puebla, Guadalajara, Guanajuato, the Sonoran desert and the California peninsula. To the east Veracruz and the gulf. To the west Acapulco, Oaxaca and Tuxtla Gutiérrez. And to the south the Riviera Maya and the pyramids of Chichén-Itzá, Tulúm and Cobá in Yucatán, Palenque in Chiapas, the cenotes, and the Central American jungles.… Read More
Read More »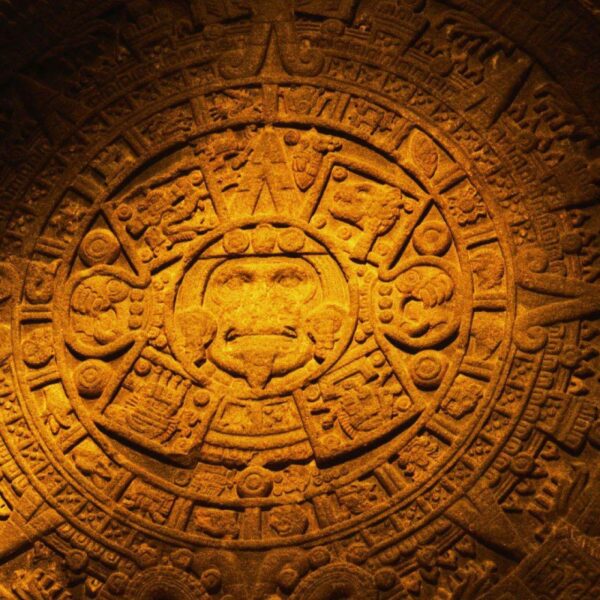 Mexico has an incredible diversity of landscapes, where the beauty of its beaches, internationally recognized, stands out. In its vast territory of coasts, there are beaches of unparalleled beauty, and colorful landscapes. A large network of first-class hotels and tourist services is available to visitors to these beaches. Mexico is also mystical places, dotted with archaeological testimonies inherited from its original inhabitants. Monuments made by the Mayas, Aztecs and Toltecs are located in magical landscapes, like lighthouses in an ocean of natural beauty. They offer visitors buildings that tell their history, and museums that collect their cultural heritage. And that keep alive ancestral traditions, in ceremonies and festivals, where you can enjoy cultural activities and entertainment.… Read More
Read More »