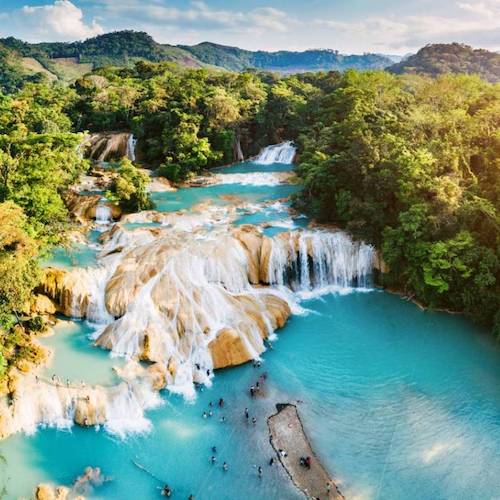 Chiapas is a benchmark for tourism in Mexico. Magical region that being one of the most beautiful and visited, it remains at the same time virgin and paradise in many aspects.
History and archeology offer the traveler infinite possibilities, with itineraries that cover sites of great importance and size such as Palenque where Pakal, one of the most illustrious rulers of the classical Mayan period, ruled, or other more simple and unknown but equally surprising. The subsoil of Chiapas hides under the roots and the lush jungle, innumerable cities, and each hill can be a pyramid that the vegetation has devoured.
The sensation experienced by adventurers, archaeologists and profaners of pyramids is still felt when we get goose bumps when we find worked stones under the roots of a tree, or the entrance to a temple covered with lianas.
Its territory is home to five major Mayan cities, in fact in Chiapas there are some of the most significant Mayan sites in Mexico, such as Yaxchilán, whose lost city in the jungle we reached after going up the Usumacinta River, the largest river in Mexico, on a barge; or the temples of Bonampak, whose wall paintings are the best preserved from the Classic Maya period.
Other sites such as Toniná have their ceremonial and spiritual importance, their appeal, being a sacred space raised on an impressive mountain of seven platforms that the Mayans raised to control the valley and get closer to the gods. Further south, not far from the Pacific coast of Chiapas is the archaeological zone of Izapa whose stelae bear witness to the oral tradition that narrates the myths of the Popol Vuh.
Other highlights of the vast area of the sites are the Mayan acropolis of Tenam Puente; the natural environment of Lagartero, on the border with Guatemala; the Archaeological Zone of Chincultik with its ceremonial nucleus and the sacred cenote, or that of Chiapa de Corzo where the oldest inscribed stela in Mesoamerica was found.

Tourist Attraction in CHIAPAS
Archaeological Sites
Palenque is a Chiapas city of Mayan origin, head of the municipality of the same name located in the north of the state. The indigenous population is formed mainly by the Chol, Tzeltal and Lacandon ethnic groups. The municipality borders Guatemala to the southeast, has three border sectors with the state of Tabasco and is also a neighbor of the Chiapas municipal entities of Catazajá, La Libertad, Ocosingo, Chilón and Salto de Agua. The closest cities to Palenque are Villahermosa, Tabasco, located 145 km to the west and San Cristóbal de las Casas, which is 219 km to the south.… Read More
Read More »

Arts and Crafts in CHIAPAS
Shops in Chiapas offer a wonderland of handicrafts. Chiapas is famous for its wide variety of crafts, and some of them are produced based on an antique Pre-Hispanic tradition.
Textiles
The indigenous people of Chiapas are known for their fine weaving skills that have been handed down from generation to generation. The beauty delicacy and exclusivity from this manufacture faithfully follow the traditions, the weavers are trained since they are little girls. Cotton and wool textiles are found in daily use, and designs and symbolisms vary from one community to the other. Flower motifs, animals and men figures bond together give a special significance to the owner of this unique fabrics. Today, these textiles are raw material for a new line of stylish dresses, inspired by beautiful embroidery and fabrics.
Ambar
Experts have considered amber from Chiapas as the most beautiful for its texture, transparency and great variety of colors. Yellow is the most known color, but there are also less known ones such as red, cognac, green and pink. There is beautiful jewelry made out of ambar. Among the traditions amber was thought to chase away evil spirits.
Pottery
Amatenango village is famous for its clay pottery; they create jugs, small animal figures like jaguars and doves, and flowerpots among others. Other communities famous for its pottery creations are Ocuilapa, Suchiapa, and San Cristóbal de Las Casas. In the Lacandon Jungle the natives still make clay incense burners decorated with the face of a Lacandon deity like in the pre-Hispanic era.
Wood Carving
The artisans of Chiapa de Corzo produce excellent wood carvings, including sculptures, boxes, crosses and the traditional Parachico mask; in tableware, boxes, toys, masks and rattles, the artisans of Chiapa de Corzo are known by its singular perfection and beauty, along with a variety of bright colors. The tsotsil artisans produce excellent woodcarvings, furniture and traditional toys. In root carving, artisans from Tecpatán are unique. In the area of the Lacandon jungle the natives produces sticks and filled them with seeds, so when they moved them, the sticks sound like the rain.
Stone
In Palenque some skilled craftsmen, experienced in Mayan culture, make detailed sculptures, lintels and stone carvings reproductions. In Chiapas there are important deposits of Jade near the border with Guatemala, and the artisans create nice pieces and jewelry.
Metalwork and Saddlery
San Cristóbal de las Casas is famous for its colonial-style wrought iron works used for balconies, window gates, benches, lamps, among other things. Beside, San Cristóbal along with Comitán create beautiful objects of leather like saddles and horsemanship and charreria items, as well as wallets, belts, bags, portfolios, suitcases, etc. Waxworks (Candles): In San Cristóbal de las Casas, in La Merced District there is an ancient tradition to create exquisitely beautiful works of wax. The artisans' hands transform the paraffin into subtle flowers with delicate leaves, sprinkled with gold dust.

Meetings and Conventions in CHIAPAS
Chiapas has become one of the most attractive locations for congresses and conventions both national and international. There are several cities with a solid hotel infrastructure and a wide variety of venues.
Tuxtla Gutierrez is a safe and modern city where nature and tradition come together, showing the zoque essence. The city offers a wide range of hotels, quality services, transport facilities, museums and shopping centers. The city is connected by air to most major cities in the country, and by land there are several bus lines that travel across the state. The specialist DMC Magazine has considered Tuxtla Gutiérrez as one of the top 10 destinations for small events.
You will love the Chiapas Polyforum and Convention Centre, a striking, contemporary complex of buildings. With 3,300 m2 distributed over nine rooms, offering capacities ranging from 50 to 1,500 people. The auditorium has a capacity of 3,875 spectators and features a cutting-edge audio system and computerized lighting; this is one of the most modern and exciting entertainment venues in the Southeast of Mexico.
San Cristóbal de las Casas offers hotel accommodations for small and medium-size groups with facilities for all tastes and needs. This Magical Town features colorful traditions, crafts, festivals, cuisine and cultural attractions as one of the oldest and most beautiful colonial cities in Mexico. The town will fill your event with its magic and two venues: The Casa Mazariegos Convention Centre, with a total area of 1,825 m2 and four rooms; and The Carmen Convention Centre, a part of a cultural complex including the Fine Arts building and the Public Library. This restored colonial building offers 2,300 m2 of meeting and event space; he large multipurpose room offers 1,243 m2 with a capacity of 1,250 people.
Tapachula is also a beautiful destination surrounded by incredible natural wonders complemented with good tourist infrastructure. There are non-stop flights to Mexico City and other destinations in Mexico. The Hotel Loma Real Tapachula International Convention Center is one of the largest and best-equipped venues in Chiapas. It has the capacity to organize events of up to 1,500 participants in beautiful rooms surrounded by gardens.
Chiapas offers the best pre and post event activities, you can enjoy an adventure in the jungle along the Cañón del Sumidero National Park, La Venta River Canyon, or in the Tacaná Volcano; or you can live the Mayan culture in Palenque, Bonampak, Toniná.
The Convention and Visitors Bureau of Chiapas (OCV) supports the organization of events with information, paperwork and negotiations.


Flights & Hotels in CHIAPAS

More Tourist Attractions in MEXICO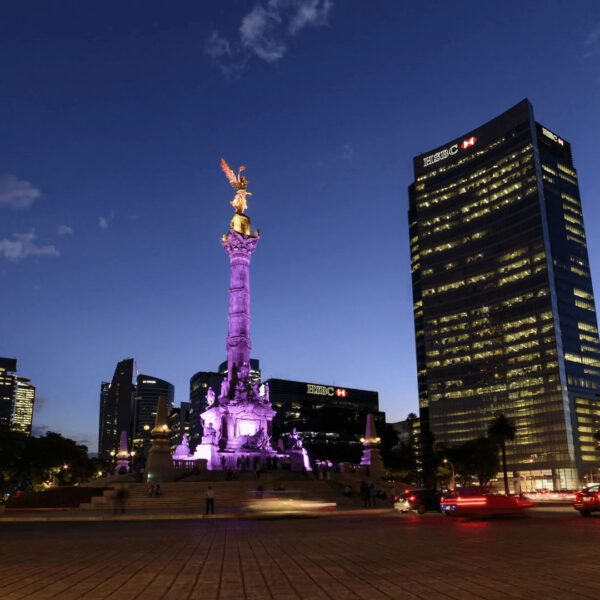 Folklore, gastronomy, literary culture, art and exhibitions, is what you will find in the capitals of the states of Mexico. To the north, colonial Mexico, Puebla, Guadalajara, Guanajuato, the Sonoran desert and the California peninsula. To the east Veracruz and the gulf. To the west Acapulco, Oaxaca and Tuxtla Gutiérrez. And to the south the Riviera Maya and the pyramids of Chichén-Itzá, Tulúm and Cobá in Yucatán, Palenque in Chiapas, the cenotes, and the Central American jungles.… Read More
Read More »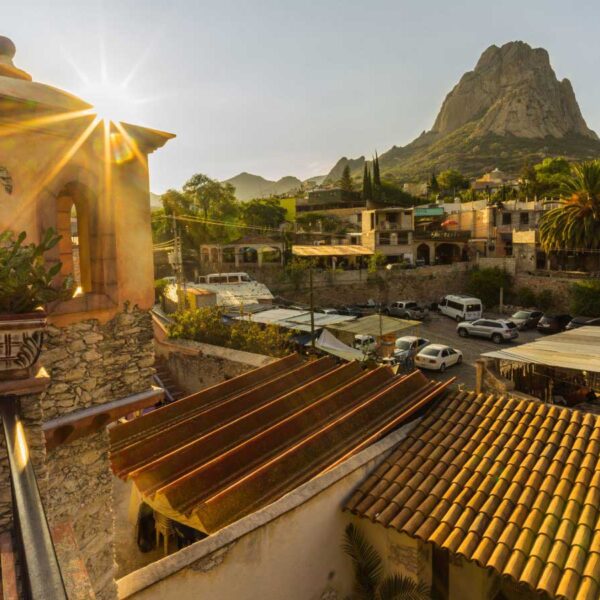 A Magical Town is a place with symbols and legends, towns with history that in many cases have been the scene of transcendent events for our country, they are places that show the national identity in each of its corners, with a magic that emanates from its attractions ; visiting them is an opportunity to discover the charm of Mexico. The Magical Towns Program contributes to revalue a set of populations in the country that have always been in the collective imagination of the nation and that represent fresh and varied alternatives for national and foreign visitors. A town that through time and in the face of modernity, has conserved, valued and defended its historical, cultural and natural heritage; and manifests it in various expressions through its tangible and intangible heritage. A Magical Town is a town that has unique, symbolic attributes, authentic stories, transcendent events, everyday life, which means a great opportunity for tourist use, taking into account the motivations and needs of travelers.… Read More
Read More »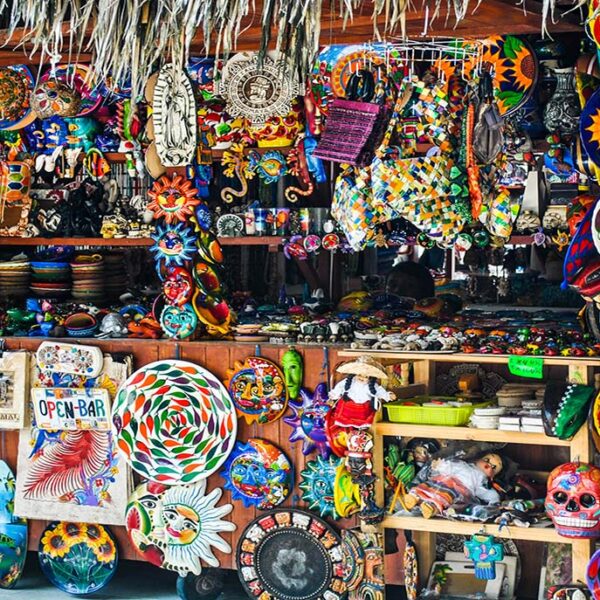 It is practically impossible to make a meticulous, and above all, accurate selection of the places to visit in Mexico. Each place that our country houses is unique and beautiful in its own way. Mexico, with its nearly 2 million km², has a large number of scenarios to offer, as well as endless activities to do. Do not lose your way and enter the places to visit in Mexico. In Mexico, apart from the beaches and its famous archaeological sites, there are many other really interesting sites and activities that you should know. In the surroundings of the main cities you will find places full of culture and tradition, where you can spend relaxing, interesting and fun vacations. On your trip through Mexico you cannot stop obtaining souvenirs, the crafts that are made here are of the highest quality and recognized worldwide. A shopping tour cannot be missed.… Read More
Read More »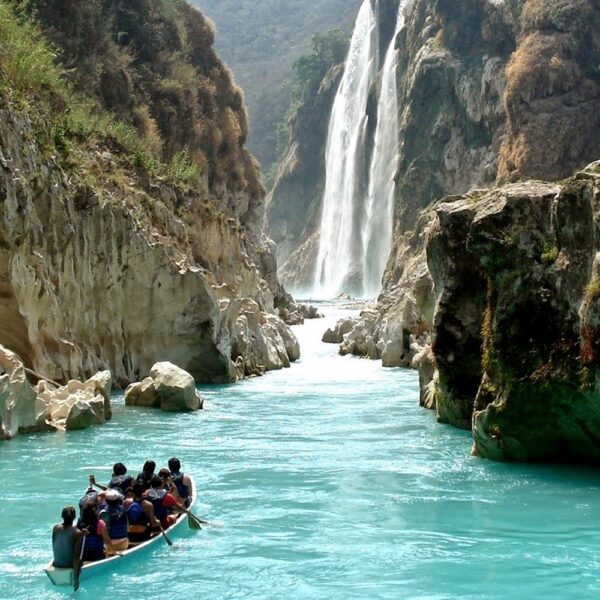 Mexico is one of the best countries for Ecotourism as it has a great variety of flora and fauna, as well as a large number of refuges for extraordinary species. You can enjoy recreational activities of appreciation and knowledge of nature through contact with it, such as: stargazing, observation of natural attractions, wildlife and bird watching. Throughout México there are more than 176 protected natural areas, 5 of them considered by UNESCO as Natural Heritage of Humanity. Just for this and much more, we believe that Mexico is a Paradise for Ecotourism.… Read More
Read More »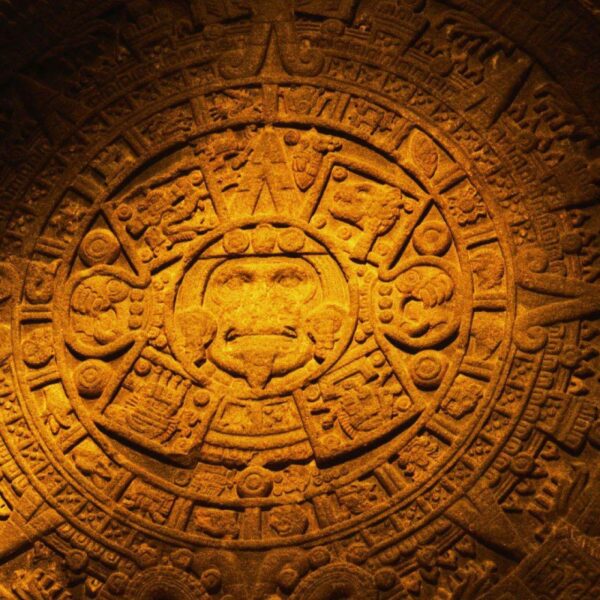 Mexico has an incredible diversity of landscapes, where the beauty of its beaches, internationally recognized, stands out. In its vast territory of coasts, there are beaches of unparalleled beauty, and colorful landscapes. A large network of first-class hotels and tourist services is available to visitors to these beaches. Mexico is also mystical places, dotted with archaeological testimonies inherited from its original inhabitants. Monuments made by the Mayas, Aztecs and Toltecs are located in magical landscapes, like lighthouses in an ocean of natural beauty. They offer visitors buildings that tell their history, and museums that collect their cultural heritage. And that keep alive ancestral traditions, in ceremonies and festivals, where you can enjoy cultural activities and entertainment.… Read More
Read More »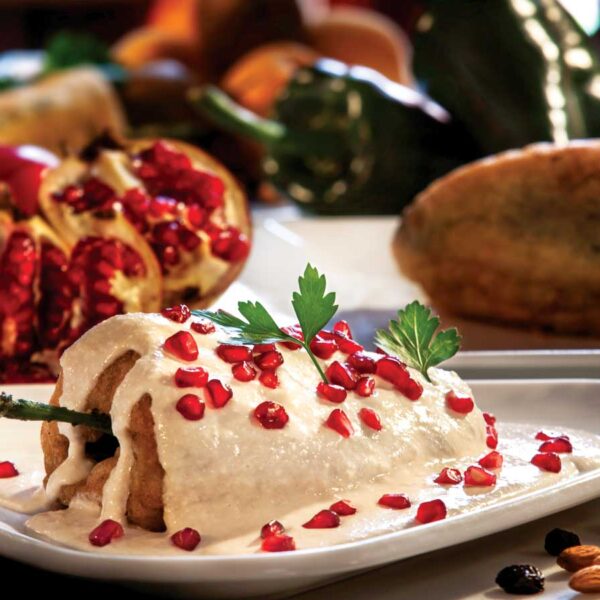 The Gastronomy of Mexico has a great diversity of typical dishes, which is why it was recognized by UNESCO as Intangible Heritage of Humanity. The basic and representative ingredients of Mexican dishes are: corn, coriander, chili, beans, piloncillo, nopal and tomato. Mexican cuisine is also characterized by its sauces, which serve as an accompaniment to traditional dishes, prepared based on spices.… Read More
Read More »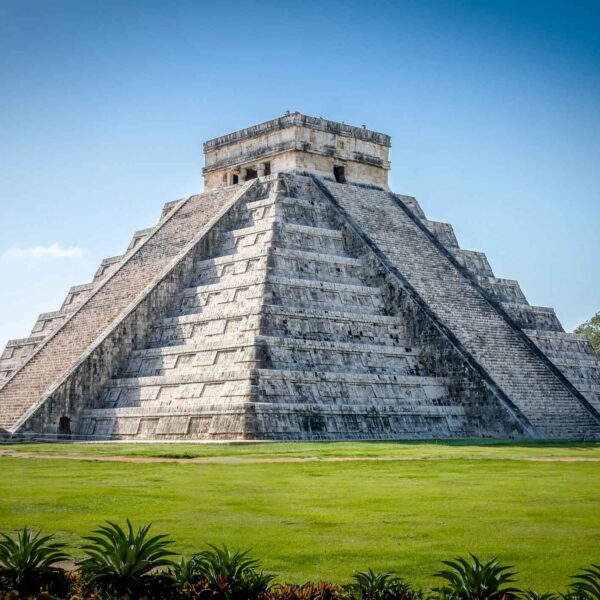 The Archaeological Zones are the cultural past of every Mexican. You will be amazed at the ambient, nature and the environment that surrounds them. Climbing to the top or being around it will take us back in time to admire every detail. México is a country of culture and traditions, many of which we have inherited from the pre-Hispanic inhabitants of this vast territory, although it is true that there were more settlements in the central and southern part of the country, it is also possible to find some archaeological remains in the north.
… Read More
Read More »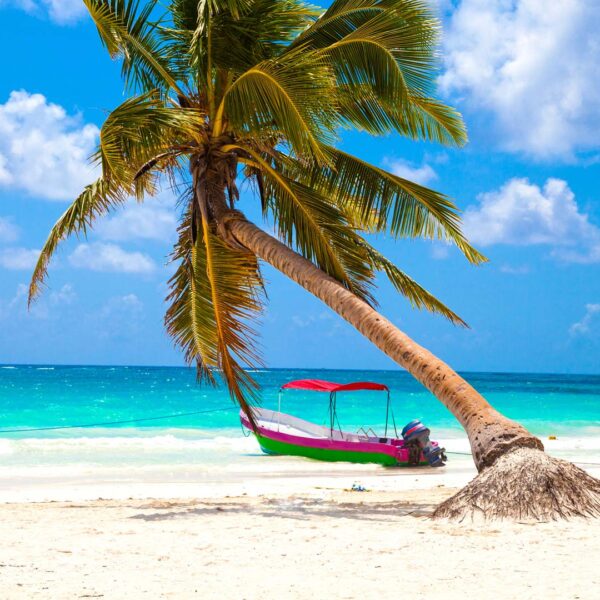 On the Beaches of Mexico you can immerse yourself in the intense blue ocean of the Pacific bays, sunbathe on the shore of the warm and transparent waves of the Caribbean Sea in Quintana Roo or even rest on the beautiful coasts of the Gulf of Mexico. Mexican beaches hide wonderful secrets for the traveler. By visiting them, in addition to enjoying the excellent climate and water activities, you can discover splendid archaeological sites and interesting colonial cities without traveling long distances.… Read More
Read More »