SAN CRISTOBAL DE LAS CASAS
Tourism in SAN CRISTOBAL DE LAS CASAS
San Cristóbal de las Casas is one of Mexico's most beautiful colonial towns. Through its peaceful cobblestone streets, flanked by houses with slanted red tiled roofs and patios full of flowers, one discovers religious monuments with influence from Mexican and Central American colonial art, giving it a peculiar frontier town character. Indigenous people come to its busy markets from the surrounding hamlets to offer textiles, ceramics, fruits and vegetables.

Tourist Attractions in SAN CRISTOBAL DE LAS CASAS
"Manuel José de Rojas" Auditorium
An 18th century temple houses the auditorium. The Faculty of Law of the Autonomous University of Chiapas currently uses it.
A beautiful neoclassical building from the 19th Century.
Zocalo or March 31 Main Square
It was a central meeting point throughout the colonial era and it was also the city's main market. Today it is centered on a kiosk and surrounded by the most important buildings.
Andador de Guadalupe (Tourist Walkway)
You can walk along this tourist corridor and watch the traditional and unique architecture of this town. Here you will find many restaurants, bars and interesting shops.
Andador Eclesiástico (Tourist Walkway)
Wide pedestrian alley where you can find some of the main attractions in town, as well as souvenir shops, jewelry stores and restaurants.
Casa de la Sirena (House of the Mermaid)
Is an outstanding example of domestic colonial architecture still standing in the city. Diego de Mazariegos, the Spanish conqueror, probably built it during the 16th century.
Plazuela de Santo Domingo
In front of the beautiful temple there is a plaza with a large artisan market displaying colorful creations of local artisans as: amber jewelry, textiles, toys and more.
Arco del Carmen
This elegant arch with a tower was constructed in 1597 in the Mudejar (Moorish) style. It is considered the most striking colonial building in the city.
Candy and Crafts Market
Here you will find a wide variety of sweets and handicrafts.

Museums in SAN CRISTOBAL DE LAS CASAS
Located in the remains of the former La Encarnación convent. It was restored and transformed in a Convention Center, Public Library and Fine Arts Hall. The complex is a unique combination of ancient and modern buildings.
Sala de Bellas Artes "Alberto Domínguez Borraz" (Hall of Fine Arts)
It was built in 1974 with a colonial style. It is part of the Cultural Center El Carmen and the space accommodates a wide array of events, including dance, theatre, festivals, exhibitions, films and lectures.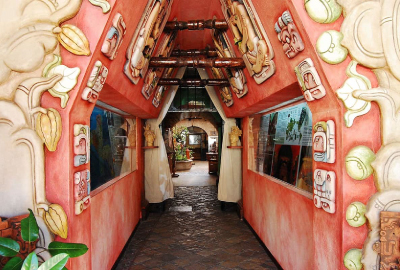 The museum has an interesting collection where you can see carved-jade objects of the 8 major Mesoamerican cultures: Mokaya, Olmec, Teohihuacan, Mixtec, Zapotec, Maya, Toltec and Aztec. There is also a life-sized replica of the burial chamber of Kinich Janab Pakal, Palenque's most famous ruler.
The permanent exhibition hall presents the various customs and traditions of different cultures in Chiapas. It has an exhibition hall for temporary exhibitions and a gallery displaying works by local artists. The museum offers workshops and a handicraft store.
Museo de la Medicina Maya (Maya Medicine Museum)
This is a fascinating museum dedicated to the various techniques and practices of indigenous medicine, mainly from the tsotsil-tseltal in Chiapas. Along the museum you may learn about the uses of traditional medicine and its therapeutic resources. There is also an orchard with a large number of medicinal plants.
Located in a building from the end of the 19th Century. The house is decorated with regional crafts, exhibiting Mayan ceramics and everyday objects of the Lacandones (inhabitants of the Lacandon jungle) in one of its halls. Another hall is devoted to the archaeological zone of Moxviquil, and yet another displays traditional textiles. Prior reservation is required for lodging and meals.
Sergio Castro e Hijos Museum
More than 90 original outfits are displayed here. This museum has an extensive collection of objects and garments related to the textile works of the Tsotsiles, Tojolabales and Lacandones. It also has a collection of musical instruments made and currently used by natives in Chiapas' mountains. You must schedule an appointment to visit the museum.
It is located on the ground floor of the former convent of Santo Domingo. It houses an interesting collection of art from the 17th to the 19th century. In the back of the top floor of the same building, is the Maya World Textile Center, the permanent showroom comprised around 2,400 items, ranging from textiles, clothing and crafts from various Mayan communities.

Religious Architecture in SAN CRISTOBAL DE LAS CASAS
Catedral de San Cristóbal (Cathedral)
It was built in 1528. Its present facade dates from the 17th century and has Baroque, Moorish and Neoclassical elements. It has a magnificent Baroque style decoration. Many are the treasures that the cathedral holds, deserving a careful visit. The pulpit is covered with gold leaf and beautiful Juan Correa paintings.
The complex was built between 1547 and 1551 and the façade is exquisitely decorated, in fact is one of the most ornate structures in Latin America. The interior has lavish altarpieces; an exquisitely fashioned pulpit carved of wood and covered in gold leaf and the Rosario Chapel.
Santa Lucía Temple
It was built in the19th century. The main altar is Gothic with Neoclassical and Art Nouveau elements.
Iglesia de la Merced y Museo del Ámbar (Church of Mercy and Museum of Amber)
The Church of Mercy was the first convent established in San Cristóbal by the Mercedarian Order. Today the convent houses the Museum of Amber, which exhibits mere than 350 exceptional pieces.
There are about 30 different colors of amber in Chiapas, and the solid red amber is very rare and unique of this region, this is highly prized for its impressive color and transparency.
Church of San Nicolás Tolentino
Built between 1613 and 1621. The construction exhibits the Moorish style, and it currently houses the Historical Archive.
Templo de La Caridad (Charity Temple)
Its construction dates from 1712. It has a splendid Salomonic main altarpiece.

Surroundings of SAN CRISTOBAL DE LAS CASAS
Ocosingo
The most natural Municipality of Mexico, the gateway to the Lacandon Jungle, which also has cultural attractions, delicious food and excellent weather. It highlights the Parish of Saint Hyacinth of Poland, which was built in 1569, headquarters of the Dominican convent that ran Tseltal villages in the region.
Arcotete
It is a gorgeous stone arch, sculpted by the calmed motion that Fogótico River water provided throughout time. Here you can go zip lining, rappelling, horseback riding and mountain biking. It is just 4 Km (2.5 miles) from San Cristóbal.
San Juan Chamula
Located in a beautiful valley at an altitude of 2,200 meters above sea level and only ten kilometers from San Cristóbal de las Casas. This town was founded in 1549, and has been characterized to preserve pre-Hispanic culture and customs. The community produces a variety of handicrafts made from sheep's wool (considered a sacred animal) as blouses, bags, shawls and blouses (huipiles).
Among its attractions are: The Church of San Juan Bautista, composed of a single spacecraft designed to allow visibility of the main altar dedicated to St. John the Baptist patron saint of the community. And the ruin of San Sebastian, a former church built in the 16th century, located at the entrance to the community inside a graveyard.
Grutas de Rancho Nuevo (Grottoes)
This natural attraction is located 10 kms from (6 miles) from San Cristobal de las Casas, on State Highway 190 heading towards Comitan. Vicente Kramsky discovered the hollow mountains of San Cristobal since 1947. It is a cave of one-entrance and side holes with a length of 10.2 kilometers (6 miles) and a depth of 550 meters (1,815 feet).
Spectacular limestone stalactites and stalagmites are illuminated along a 750 meters (2,475-foot) concrete walkway inside the labyrinthine caves. The best time to visit this cave in during dry season (November through April). You can rent horses for a ride around the surrounding pine forest, or hiking and camping.

Map of SAN CRISTOBAL DE LAS CASAS

More Tourist Attractions in CHIAPAS
Archaeological Sites
Palenque is a Chiapas city of Mayan origin, head of the municipality of the same name located in the north of the state. The indigenous population is formed mainly by the Chol, Tzeltal and Lacandon ethnic groups. The municipality borders Guatemala to the southeast, has three border sectors with the state of Tabasco and is also a neighbor of the Chiapas municipal entities of Catazajá, La Libertad, Ocosingo, Chilón and Salto de Agua. The closest cities to Palenque are Villahermosa, Tabasco, located 145 km to the west and San Cristóbal de las Casas, which is 219 km to the south.… Read More
Read More »


Flights & Hotels in CHIAPAS

More Tourist Attractions in MEXICO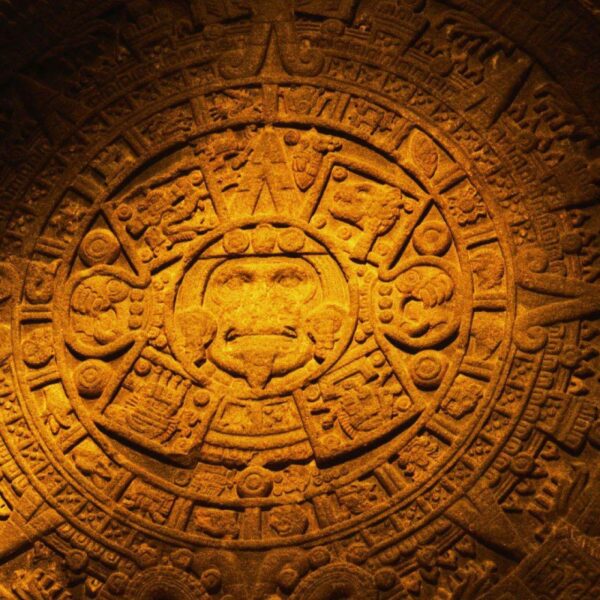 Mexico has an incredible diversity of landscapes, where the beauty of its beaches, internationally recognized, stands out. In its vast territory of coasts, there are beaches of unparalleled beauty, and colorful landscapes. A large network of first-class hotels and tourist services is available to visitors to these beaches. Mexico is also mystical places, dotted with archaeological testimonies inherited from its original inhabitants. Monuments made by the Mayas, Aztecs and Toltecs are located in magical landscapes, like lighthouses in an ocean of natural beauty. They offer visitors buildings that tell their history, and museums that collect their cultural heritage. And that keep alive ancestral traditions, in ceremonies and festivals, where you can enjoy cultural activities and entertainment.… Read More
Read More »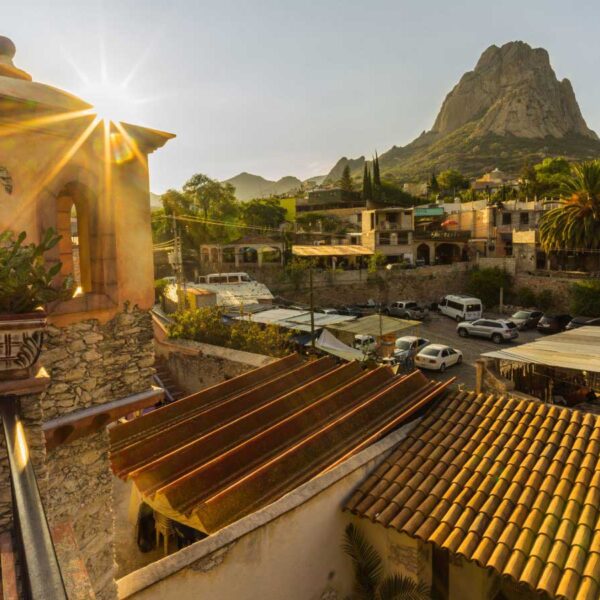 A Magical Town is a place with symbols and legends, towns with history that in many cases have been the scene of transcendent events for our country, they are places that show the national identity in each of its corners, with a magic that emanates from its attractions ; visiting them is an opportunity to discover the charm of Mexico. The Magical Towns Program contributes to revalue a set of populations in the country that have always been in the collective imagination of the nation and that represent fresh and varied alternatives for national and foreign visitors. A town that through time and in the face of modernity, has conserved, valued and defended its historical, cultural and natural heritage; and manifests it in various expressions through its tangible and intangible heritage. A Magical Town is a town that has unique, symbolic attributes, authentic stories, transcendent events, everyday life, which means a great opportunity for tourist use, taking into account the motivations and needs of travelers.… Read More
Read More »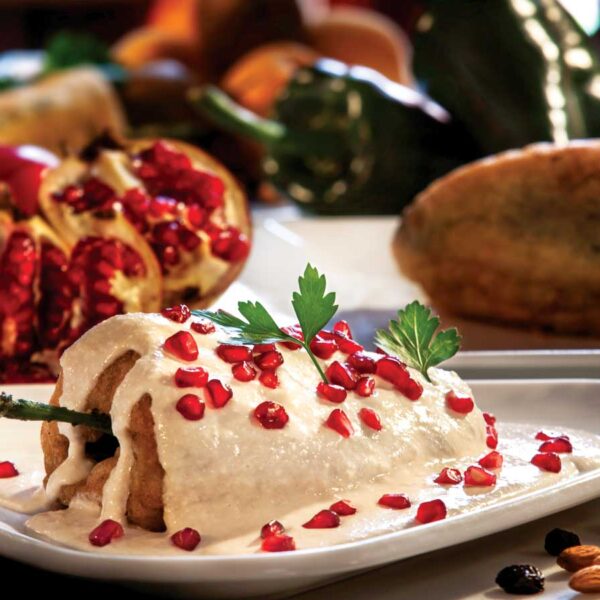 The Gastronomy of Mexico has a great diversity of typical dishes, which is why it was recognized by UNESCO as Intangible Heritage of Humanity. The basic and representative ingredients of Mexican dishes are: corn, coriander, chili, beans, piloncillo, nopal and tomato. Mexican cuisine is also characterized by its sauces, which serve as an accompaniment to traditional dishes, prepared based on spices.… Read More
Read More »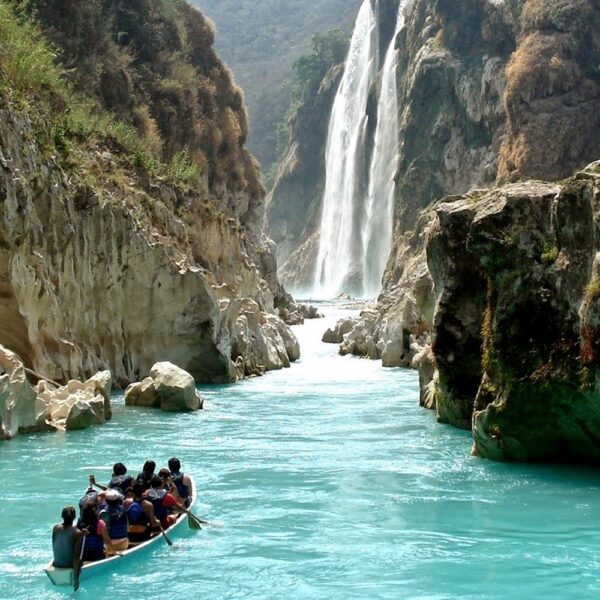 Mexico is one of the best countries for Ecotourism as it has a great variety of flora and fauna, as well as a large number of refuges for extraordinary species. You can enjoy recreational activities of appreciation and knowledge of nature through contact with it, such as: stargazing, observation of natural attractions, wildlife and bird watching. Throughout México there are more than 176 protected natural areas, 5 of them considered by UNESCO as Natural Heritage of Humanity. Just for this and much more, we believe that Mexico is a Paradise for Ecotourism.… Read More
Read More »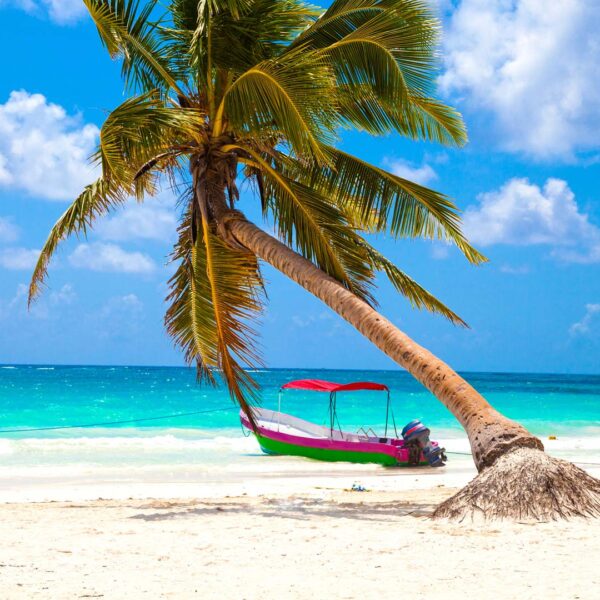 On the Beaches of Mexico you can immerse yourself in the intense blue ocean of the Pacific bays, sunbathe on the shore of the warm and transparent waves of the Caribbean Sea in Quintana Roo or even rest on the beautiful coasts of the Gulf of Mexico. Mexican beaches hide wonderful secrets for the traveler. By visiting them, in addition to enjoying the excellent climate and water activities, you can discover splendid archaeological sites and interesting colonial cities without traveling long distances.… Read More
Read More »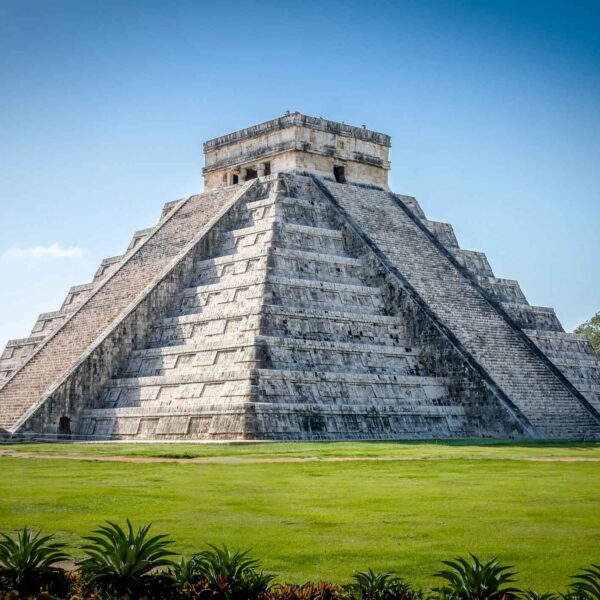 The Archaeological Zones are the cultural past of every Mexican. You will be amazed at the ambient, nature and the environment that surrounds them. Climbing to the top or being around it will take us back in time to admire every detail. México is a country of culture and traditions, many of which we have inherited from the pre-Hispanic inhabitants of this vast territory, although it is true that there were more settlements in the central and southern part of the country, it is also possible to find some archaeological remains in the north.
… Read More
Read More »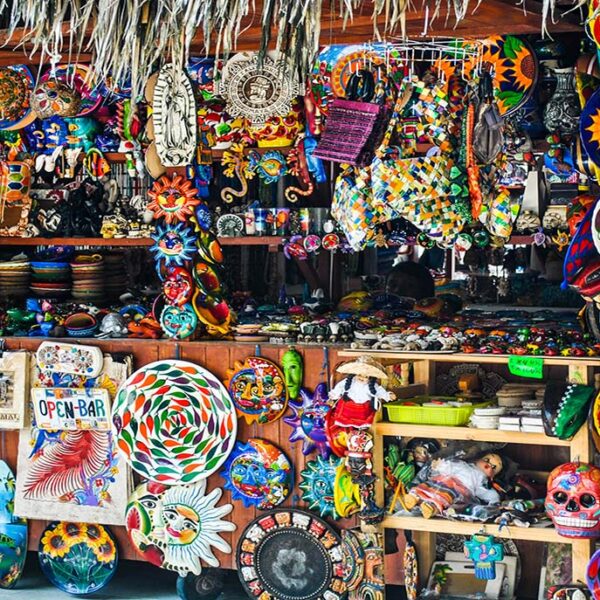 It is practically impossible to make a meticulous, and above all, accurate selection of the places to visit in Mexico. Each place that our country houses is unique and beautiful in its own way. Mexico, with its nearly 2 million km², has a large number of scenarios to offer, as well as endless activities to do. Do not lose your way and enter the places to visit in Mexico. In Mexico, apart from the beaches and its famous archaeological sites, there are many other really interesting sites and activities that you should know. In the surroundings of the main cities you will find places full of culture and tradition, where you can spend relaxing, interesting and fun vacations. On your trip through Mexico you cannot stop obtaining souvenirs, the crafts that are made here are of the highest quality and recognized worldwide. A shopping tour cannot be missed.… Read More
Read More »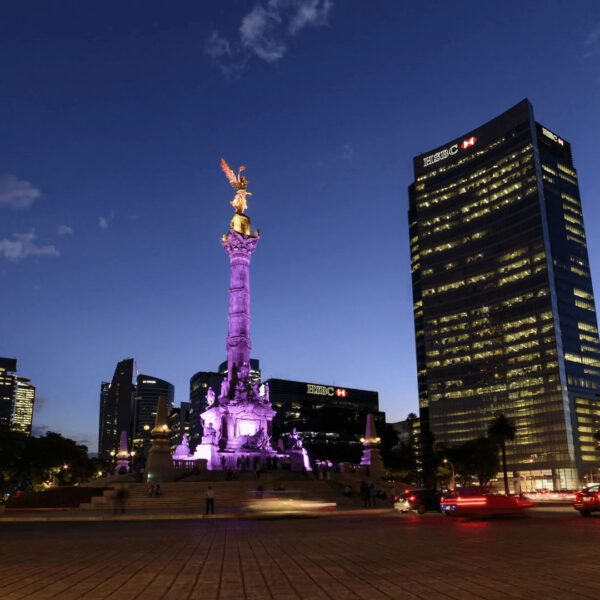 Folklore, gastronomy, literary culture, art and exhibitions, is what you will find in the capitals of the states of Mexico. To the north, colonial Mexico, Puebla, Guadalajara, Guanajuato, the Sonoran desert and the California peninsula. To the east Veracruz and the gulf. To the west Acapulco, Oaxaca and Tuxtla Gutiérrez. And to the south the Riviera Maya and the pyramids of Chichén-Itzá, Tulúm and Cobá in Yucatán, Palenque in Chiapas, the cenotes, and the Central American jungles.… Read More
Read More »