MAGICAL TOWNS IN BAJA CALIFORNIA NORTE - TECATE
Magical Towns of BAJA CALIFORNIA NORTE
Tecate is the only Magical Town in Baja California Norte.

Tecate is a picturesque town full of colonial architecture and surrounded by mountains, trees, and rivers, ideal for healthy tourism. It was recognized as a "Magical Town" by the Secretary of Tourism of the federal government thanks to the importance of its traditions, gastronomy and social events, together with its sites of great archaeological importance.
Tecate was part of the San Diego Mission since the 18th century. It has a colonial style, landscapes of cattle fields, as well as impressive mountains and rock formations. Acquire pieces of popular art in clay, blown glass, ceramics and wicker at the Casa de Artesanías.
If you are looking to relax, Tecate is the ideal place. It has a sophisticated world-renowned spa. Pamper yourself with a temazcal, a body or medicinal treatment and rest as you have dreamed of, with specialized wellness services. Practice yoga, relax with barrotherapy and free yourself from stress with a delicious massage.
Tourist Attractions in TECATE
Los Encinos Park
This recreational space, with a capacity for 2000 people, has huge green areas (full of local vegetation) and an open-air theater where you can enjoy different recreational and cultural events.
The famous Tecate beer originated in this municipality, which has been operating since 1932. In its brewery you can take guided tours and taste the product. These tours available Monday through Friday. In 1954 Tecate was acquired by the Cuauhtémoc Brewery, which promoted the sale of beer throughout the country.
Sacred Mount Cuchumá
Rising above 1,520 meters, the top of Monte Sagrado Cuchumá (which means "old warrior") is the most emblematic site of the Kumiai community and is part of the Intangible Cultural Heritage of Mexico.
This hill is located between the municipality of Tecate and the United States. Certain ceremonies were held here and it is the place of origin of many myths and legends of the Kumiai culture.
In the surroundings you will find a large number of caves and beautiful waterfalls. At present, there is an annual cavalcade that departs from the Valley of the Palms to Cuchumá.
In this museum the history and natural heritage of Tecate is detailed in depth. Through interactive guides, you will learn about the three parts into which its history is divided: prehistory and history of the Kumiai people, the time of the ranches, and the present day of Tecate.
The museum has permanent exhibitions, where you will learn about the lifestyle of the Kumiai, ethnobotanical gardens and handicraft shops.
El Vallecito is an archaeological site that is located in the vicinity of the Tecate town. Here you will find some beautiful cave paintings, craft centers and production centers for traditional ceramic pieces.
This beautiful place has impressive scenarios of giant rocks with incredible viewpoints, from where you can admire its imposing beauty and take the photos you want so that you always remember that magical moment.
Clay Crafts of Tecate
Your visit cannot be complete if you don't bring home one of Tecate's clay crafts. These crafts are a work of art and feature a wide variety of figures and representations carved by hand with great quality.
You can find them at the different entrances to Tecate or at the Cerro Azul artisan bazaar, at the North Gate of the Wine Route, during the weekends.
La Rumorosa
La Rumorosa is a town belonging to the municipality of Tecate, Baja California. It is located near Mexicali and within the Sierra Juárez. The road that crosses this area reaches up to 1000 meters at its highest point. It has viewpoints at various points, from where you can observe a landscape full of vertiginous curves and rocks of volcanic origin.
Here you can also find the archaeological site El Vallecito, Campo Alaska and the Wind Farm (mentioned in previous lines).
La Rumorosa Wind Farm
This park is located a few hours from the Municipality of Tecate, just before reaching the town of La Rumorosa. The La Rumorosa Wind Farm offers tours where they will explain the benefit of their buildings for the environment.
This park began operations on January 13, 2010. It has five giant wind turbines, with the capacity to supply energy to more than seventeen thousand people, but at the moment it only feeds the public lighting.
This old military barracks is located in La Rumorosa. It was built between 1923 and 1929 by the then state governor, Abelardo L. Rodríguez, to house the General Staff and its troops.
At present it works as a museum where samples of the regional history and geographical expressions of the region are exhibited.
Los Llanos Canyon
It is located 72 kilometers from Tecate. It can be easily accessed from the highway that goes from Tecate to Mexicali. For those who love adventure tourism, this site is a paradise that also has great beauty. The highest walls of the canyon are over 100 meters high and have a stream that, when descending, forms caves and beautiful waterfalls.
The landscape is full of pines and oaks with an environment very similar to that of the Sierra Juárez. This makes it ideal for hiking, abseiling, mountain biking, mountain climbing, and camping.
Institute of Culture of Tecate
The Tecate Institute of Culture's main goal is to present and promote the cultural heritage of the municipality. It is made up of a multipurpose room, where conferences, talks, exhibitions, art galleries, concerts and book presentations are held.
The station was built in 1915 and was restored in 2003. In its beginnings it connected with the cities of Yuma and San Diego (United States) and is an important part in the industrial development of Tecate.
Today you can enjoy tourist tours that depart from Campo California or Tijuana to Tecate.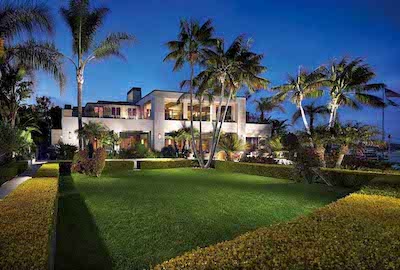 Come relax at the Rancho La Puerta Resort Spa. In it you will find health and beauty centers, attended by therapists and specialists who offer services such as treatment with medicinal herbs, river stone therapy, holistic therapy, facial exfoliation, mud therapy, cooking classes, sculpture and much more.
Rancho La Puerta also has villa-style rooms, in case you want to stay a few days to enjoy Tecate.
Gastronomy of Tecate
There is a great variety of typical restaurants in Tecate where you can delight your taste. In Polokotlán you will find the most emblematic dishes of Mexico, such as Yucatecan tuniches, chapulín tacos, mini blue corn tostadas or chiles en nogada.
Amores is another good restaurant. Here the menu is constantly changing according to the season. In this way, it offers you a great variety of Mexican dishes that you can accompany with a delicious and complete wine from the region.
Tecate bread. In Tecate you will find a great variety of freshly made breads, both sweet and savory, which are characteristic for their flavor. The breads made in Tecate are famous for their smooth texture, a product of the minerals found in the water of the region. These minerals benefit yeast, giving it its unique flavor.


More Tourist Attractions in BAJA CALIFORNIA NORTE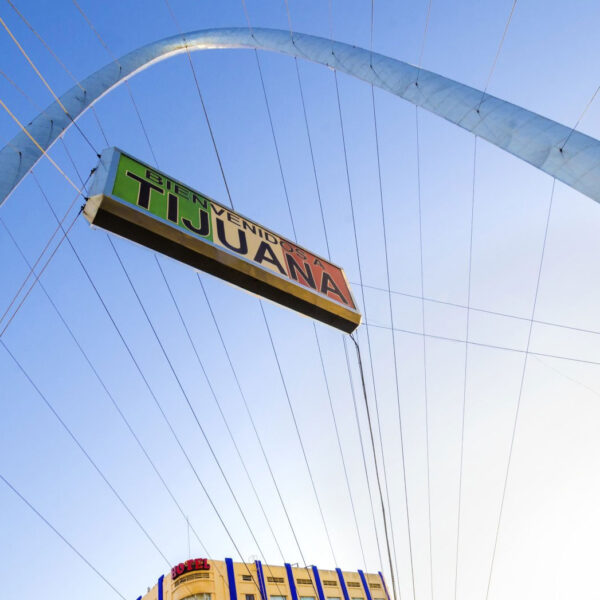 Interesting Sites
Tijuana is one of the best known tourist places in Baja California. It is one of the largest cities in Mexico. Its spaces attract by the beauty of the views of the Pacific Ocean, by the hectic pace of its locals and visitors, by the offers for fun, entertainment and culture. But it stands out for its powerful gastronomy, present in the restaurant offers in Tijuana where the authenticity of Mexico and the contribution from distant lands are mixed in a mixed and eclectic cuisine. On your next vacation in Mexico go enjoy Baja California, and discover the best places in Tijuana.… Read More
Read More »
Gastronomy
The Gastronomy of Baja California is a mine of flavors, the dishes and drinks offer you a variety of different forms and foreign seasoning. The drinks deserve a special mention, because it is known that the margarita, "the queen of cocktails", was born in Ensenada.… Read More
Read More »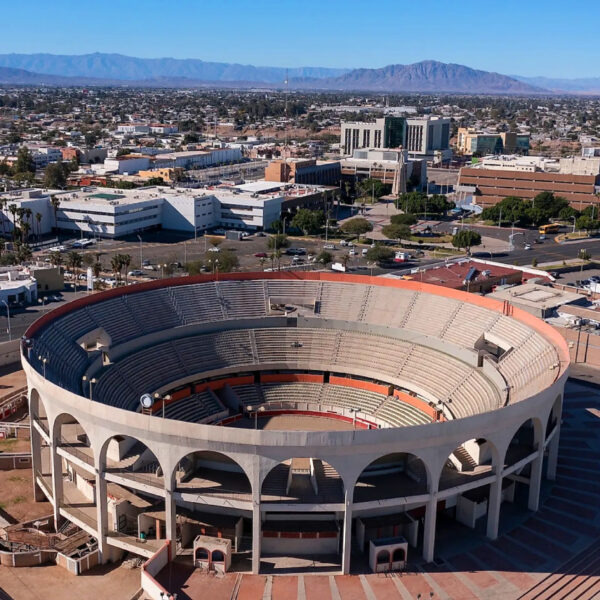 Capital City
Mexicali is a destination known for its rich cultural heritage and diverse array of attractions. The city's name is derived from the combination of the words "Mexico" and "California." … Read More
Read More »

Guided Tours in BAJA CALIFORNIA NORTE

Flights & Hotels in BAJA CALIFORNIA NORTE

More Tourist Attractions in MEXICO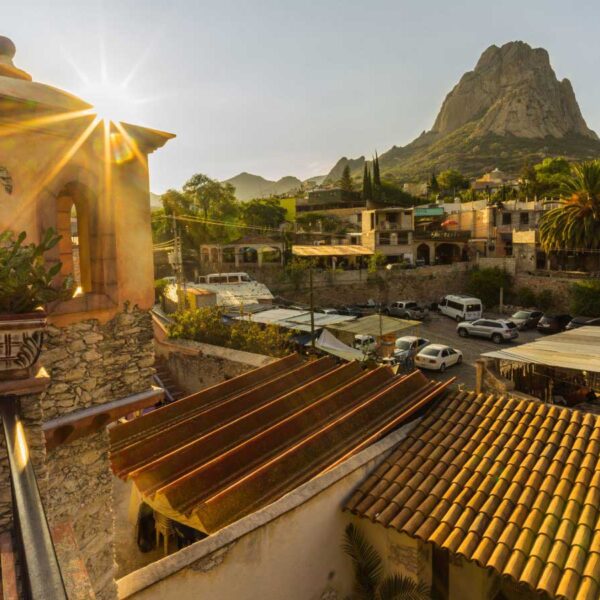 A Magical Town is a place with symbols and legends, towns with history that in many cases have been the scene of transcendent events for our country, they are places that show the national identity in each of its corners, with a magic that emanates from its attractions ; visiting them is an opportunity to discover the charm of Mexico. The Magical Towns Program contributes to revalue a set of populations in the country that have always been in the collective imagination of the nation and that represent fresh and varied alternatives for national and foreign visitors. A town that through time and in the face of modernity, has conserved, valued and defended its historical, cultural and natural heritage; and manifests it in various expressions through its tangible and intangible heritage. A Magical Town is a town that has unique, symbolic attributes, authentic stories, transcendent events, everyday life, which means a great opportunity for tourist use, taking into account the motivations and needs of travelers.… Read More
Read More »