GASTRONOMY OF BAJA CALIFORNIA NORTE
Typical Food of BAJA CALIFORNIA NORTE
The state of Baja California stands out for its beautiful beaches, deserts and valleys, but above all for its gastronomy and typical food, due to the privileged geographical location of the peninsula: we are referring, of course, to the incidence of seafood in the saucers of that elongated region, almost 2,000 km long.
The seas of the state of Baja California, both the Pacific Ocean and the Gulf of Cortez, enrich its tables with the most diverse fish, luxurious crustaceans such as lobsters and giant shrimp, and a variety of molluscs.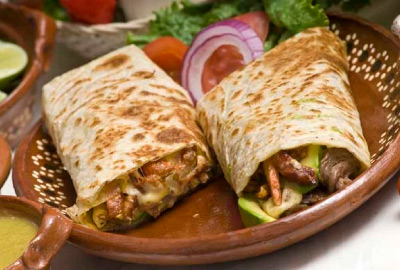 Likewise, the gastronomy of Baja California found as its main ally the land and the fruits that are generously conceived thanks to the farmers, since succulent food is also offered that combines the culinary secrets of the indigenous world with the techniques and ingredients that the European missionaries brought to the peninsula.
In the current gastronomic panorama, the innovations arising from foreign influence are notorious, the same ones that began to take shape in the 1920s, when experienced chefs from Europe arrived in Baja California to satisfy the culinary demands of the clients of the casinos. The foreign seasoning has nourished the local cookbook. Each dish from abroad has been nuanced with its own ingredients, reborn as a new "Baja Californian" delicacy.
The drinks deserve a special mention, because it is known that the margarita, "the queen of cocktails", was born in Ensenada, and became popular during the New Port Beach regatta, organized in 1950. Another unmissable cocktail is the clamato, a mix special tomato and clam juice, its name derives from the English words: "clam" (clam) and "tomato" (tomato). Eating and drinking is a magical experience that you can only experience in the cities of Baja California Norte.

Typical Dishes of BAJA CALIFORNIA NORTE
Tempura Fish Tacos
Since the 1960s, Ensenada has created various dishes with seafood, among which are Tempura Fish Tacos, a delicacy that today is served throughout Mexico. In the "Mercado Negro" in Ensenada, this recipe emerged, this market is practically a supply center for fish and shellfish specialized in sea products. On the outskirts of this market there were stalls that were in charge of selling the freshest fish.
Prepared in a corn tortilla, Mexican sauce and tasty fish from the region. The fish is wrapped in a thin layer of tempura-type flour and fried; It is accompanied by Mexican sauces, a good dressing, pico de gallo or guacamole, shredded cabbage, and in some cases cream is offered.
Tijuana Burritos
The typical food of Baja California presents the Tijuana-style burritos that are undoubtedly a delicacy that you cannot miss and the best of all is that you can make them from the comfort of your home. Giant flour tortillas are needed, these are very easy to get in any market.
Later, a bit of ground meat of your choice, beef is used, but if you prefer pork, it can be done without any problem. The following ingredients are tomatoes, salt, garlic and onion, these to make a delicious homemade tomato sauce. But if you prefer, you can buy a box at the store or supermarket.
Then you will need a pan in which we will place onion and minced garlic with a little oil, fry and after this the ground meat will be integrated, add the tomato sauce and finish seasoning to taste.
Finally we will place in our giant tortilla a little of the mixture, yellow cheese and refried beans, wrap, heat in a pan or comal and that's it. This can also be accompanied with pico de gallo, guacamole or a homemade sauce to give it a spicy flavor.
Puerto Nuevo style Lobster
Without a doubt, lobster is the representative dish of the region, which is why it is one of the main seafood in Baja California food. For this reason, there are multiple restaurants that will take care of pampering you with their lobster-based dishes, and the curious thing is that they are not as eccentric as we would think.
Initially the Lobster of Puerto Nuevo was prepared by the wives of a group of fishermen who gave fishing trips to tourists, when returning from fishing the wives offered tourists a meal that included lobsters fried in butter with rice, beans and tortillas. Of flour.
The best way to taste it is in the simplicity of a typical restaurant on the beach, accompanied by white rice, beans and freshly made flour tortillas, and preferably waiting for the sunset, which is spectacular throughout Baja California.
Rosarito is a region in Baja California, which is known for being the lobster capital of the world, the most famous place to eat lobsters is Puerto Nuevo, 50 km south of Tijuana. In the month of October the Lobster Festival is celebrated, both in Puerto Nuevo, as well as in Ensenada and Rosarito. It is said that around one hundred thousand lobsters are prepared every year.
It was from the 50s that the Puerto Nuevo Lobster began to forge its popularity in the cuisine of Baja California. In addition, the atmosphere of Puerto Nuevo is simply something else, it seems that they are always partying, because at all hours you will find musicians enlivening the environment.
Sushi Tijuana
You should know that a typical Tijuana dish is sushi, without a doubt the Japanese dish that came to reinvent Tijuana with an experience of unique flavors. Which conquered the residents of this city, which should be emphasized is the second largest city in all of Mexico. Tijuana sushi is part of the gastronomy of Baja California.
Caesar Salad
This creation was in Tijuana, at the "Hotel Cesar" by Chef Livo Santin in 1940. Later, the recipe was patented by the hotel owner César Cardini. The story goes that on any given weekend a crowd of tourists arrived at the Cardini brothers' restaurant and they did not have an elaborate ticket to offer them.
Actually, he used pretty much whatever he had on hand to create this salad like romaine lettuce, eggs, Italian cheese, some dry bread, and lemons. Then he mixed all these ingredients and added a sauce inspired by a family recipe that his mother prepared for him as a child. The guests were delighted believing that they were tasting a dish of the house, when in fact it was a dish that was invented at the moment, in this way the dish was gaining fame in the restaurant until it became famous.
Eventually, restaurants tried to copy it but never really succeeded as the secret ingredient was the house dressing, which Cardini moved to Los Angeles where it was quite popular and began to be bottled as "Cardini's Original Caesar Dressing Mix" which today is a great success.
Today the Caesar's Salad is served in restaurants around the world, which is a pride to know that this recipe was created in the city of Tijuana in the Caesar's restaurant, which still works on Revolution Avenue, so during your visit to Tijuana cannot miss a lunch there. They prepare the salad for you in front of the table and they teach you tips so that you learn to prepare it in the correct way. They even won a Guinness World Record in July 2007 for making the world's largest Caesar salad, which weighed over 3 tons.
Tomato Jam
Mexico is a producer and exporter of tomatoes, the second most commercialized vegetable in the world after the potato. Hence, the tomato has become the protagonist of Baja California cuisine, accompanying dishes in the form of sauce and jam. Tomato jam is an easy product to find in supermarkets in Mexico, although you can also cook it.
You can even use the green tomato, known as the husk tomato, which is one of the products originating in Baja California. It is bittersweet and is widely used for traditional Mexican recipes, including green pico de gallo sauce.
Chinese Food
If you go to Mexicali, be sure to go to Chinese food restaurants, the vast majority served by immigrants who arrived at the end of the last century. They serve numerous dishes, which adhere to traditional recipes.
History says that, starting in the last years of the 19th century, the migration of Chinese to the City of Mexicali was very considerable, and by the beginning of 1900 there were an estimated twelve thousand Chinese living in the city. Bringing with them some of their gastronomic secrets, which became famous in this city. From this, numerous Chinese food restaurants arose, adapting to the gastronomic style of Mexicali, giving it a unique touch.
You will find multiple Chinese dishes such as: spring rolls, wan tan soups, dumplings filled with different varieties.
As well as chicken, fish or meat in sweet and sour sauces that today are typical dishes of Baja California Norte and can practically be found in every corner of the city.
Russian Food
Descendants of Russian immigrants who arrived in Valle de Guadalupe around 1900 preserve the typical recipes of the dishes they prepared in Mexico, among which the artisanal wine, cheese and Russian milk bread stand out.
Currently you can visit some families, they follow this tradition, they make bread with the original recipe and typical Russian meals for small groups. Today there is the Valle de Guadalupe Russian Community Museum where you can learn more about the culture and also enjoy Russian dishes, bread, cheese and artisanal wine.
Tamales from Güemes
Among the representative dishes of Baja California, the Güemes tamale stands out. It is prepared with pork, chicken, olives and raisins. A particular characteristic of Baja California is that olive oil is produced in the Valle de Guadalupe, which is widely used in this state to prepare tamales. The preparation of this dish requires planning and time. Tamales from Güemes are the main option when it comes to regional foods from Baja California.
Baja Med
Certainly the culinary art of Baja California cuisine over time has had a constant evolution thanks to the influences provided by the Mediterranean climate. Baja Med cuisine is a gastronomic trend that has caused Baja Californian cuisine to be recognized inside and outside our country.
In fact, these give a name known as Baja Med, which translates as a fusion of ideas and products that always bring something new. Chef Miguel Ángel Guerrero was the one who gave rise to this cuisine, using a mixture of Mediterranean, Oriental and Mexican flavors.
Baja Med cuisine arises from the fusion of three influences: Mexican cuisine through its species, oriental cuisine due to its presence in the city of Mexicali and Mediterranean cuisine that uses regional products that occur thanks to the privileged climate of Baja. California.
Therefore, in a dish you can see typical ingredients of Mexican cuisine such as pork rinds, with Mediterranean ingredients such as olive oil, to which Asian ingredients such as lemongrass are added, resulting in unique dishes. This is how the tempura fish tacos or the risotto with nopalillos and charred octopus, among others, emerged. In addition, Baja Med has its own orchards where high-quality vegetables are grown, giving them a hundred percent homemade flavor.
Grilled Beef Tacos
The traditional food of Baja California undoubtedly has an infinity of tacos, and all of them are delicious. The roast beef tacos are extremely emblematic in the city of Mexicali and stand out for their great flavor. First of all, you should know that the state of Baja California stands out for being high in the production of beef, this makes the quality of its meats of a high standard, since they contribute 78% of the total livestock production of the state.
The main ingredient for our tacos is meat, this will be your choice since it can be beef or lamb. Obviously, since it is roasted meat, you will need a grill or, in any case, a wood-fired oven, this will give the meat a great flavor since the fire with which it is cooked adds a special flavor when cooked directly. And to finish off, some handmade tortillas, guacamole or a very spicy sauce, onions and of course, you can never miss some cold beers.
Abalone Chorizo
One of the most curious dishes originating in Baja California is the abalone chorizo. It arose out of necessity when there were no refrigerators, so the villagers had to keep food stuffed in vinegar. This dish is original and unique, because currently abalone is a mollusk that is difficult to obtain and due to its scarcity, it is very expensive.
If you want to try exotic foods from Baja California and have a good budget, you can order this chorizo in one of the few refined restaurants that serve it in Ensenada, you will also find it on Cedros Island. Its preparation consists of cutting the abalone into pieces and mixing it with a special seasoning of paprika and red chilies, and then blending everything and preparing the sausage. It is ideal for breakfast with eggs, or with tacos.
The best time to find it is between December and June, because it is precisely its season. In case you cannot eat this exquisite dish, you could find a squid chorizo, which emerged as an alternative due to demand.
Purple Cabbage with Pears
Red Cabbage Salad with Pears is a healthy dining option. The ingredients you need, in addition to the pears, are a purple cabbage and a green cabbage. You can also add carrot, red onion, blueberries, and walnuts. And to give it more flavor, use cider vinegar, honey, a little yogurt and lemon, to obtain a very colorful dish.
To prepare it you need two salad bowls. In the first you mix the vegetables (cabbage, onion, carrot) and add salt; in the second, the liquids (yogurt, honey, mayonnaise and vinegar). You keep the contents of both salad bowls in the refrigerator, but the sauce in an airtight container. Leave them there for 24 hours before consuming them, because they will taste better than if you eat them instantly.
The last thing to do, before eating it, is to cut the pears into thin strips, add them to the mixture and then add the blueberries, lemon and sauce.
Meatballs with pork rinds
Baja California dishes and their history are marked by foreign influences. The Arabs brought the recipe for meat balls to the world, but in Baja California they are prepared with two types of meat and pork rinds are added, once again making a difference in the field of gastronomy.
The ingredients are: beef and pork, ground in both cases, shredded pork rinds and chicken broth. You will also use green tomatoes, cream, chiles and eggs. For flavor, add parsley, garlic, and bay leaf. To prepare them, blend the tomato with the chili, fry the mixture, add the broth and leave it over medium heat. While it boils, join the meats with the pork rinds, the eggs and the vegetables.
The last step is to boil the consommé and include the meatballs and bay leaf for 20 minutes over low heat. Remember to add the cream when you serve the meatballs. A curious fact is that, contrary to what many people think, pork rinds help reduce bad cholesterol, thanks to their unsaturated fat.
Potato and Tuna Roll
In the Valley of Santo Domingo, Baja California, there is a large production of potatoes, so this tuber could not be missing from any dish on this list. In this state you can eat a delicious roll made with mashed potatoes and stuffed with tuna. It is decorated with mayonnaise, olives and chilies. You can also use tomatoes, radishes, and lettuce.
To prepare it you need chopped or canned tuna, cooked potatoes and margarine. To season you can use salt and pepper and to season the tuna you need: tomato, onion and jalapeño pepper.The preparation begins by making a puree with the potato and the margarine, then you add the salt and pepper. When you have the puree, find a wet surface and form a rectangular layer with the mixture. Add the already seasoned tuna and proceed to roll it all from the longest part of the rectangle.
The typical dishes of Baja California and their ingredients are unique. As a curious fact, bluefin tuna is consumed in this northern region. Creativity stands out in the decoration of the potato and tuna roll.
Birria from Tijuana
This is undoubtedly one of the typical foods of Baja California, its origin comes from the state of Jalisco, but in Tijuana they have a very particular way of doing it. This dish is based on beef (solid), chicken broth, beef broth, pepper, onion, garlic, bay leaf, cumin.
For the marinade of this birria you need California chili, garlic, cloves and ball tomatoes, this is boiled with water, ground and strained.
With this ready, add the marinade mixture directly to the pot where the meat is being cooked and let it boil.
This is accompanied with cilantro and chopped onion, lemon to taste and a spicy homemade sauce. In Tijuana they usually include a little beans from the pot in their birria dish to give it a special flavor.
Cream of Corn with Rice
It is a traditional Baja California delicacy. rice is an internationally famous cereal. There are hundreds of recipes with it, such as corn cream, which is another typical food from Baja California. More than 50 varieties of corn are produced in Mexico. In the Mexicali Valley, harvest times are between July and August, in addition to November and December.
You mainly need rice, corn cream, liquid cream and butter. You can add onion, garlic and vegetable broth. You have the option of preparing the rice as you normally would and then adding the ingredients little by little. You can also fry the ingredients first, add the grain and then the water or vegetable broth. With the latter you would be giving a better seasoning to the recipe. Any type of rice can work, but remember that the cooking time varies depending on the one you use.

Typical Drinks of BAJA CALIFORNIA NORTE
Valle de Guadalupe Wine
Something that cannot be missing from the typical food of Baja California is the wines and that is that the state is distinguished by its vineyards.
Now, if you are a wine lover, you cannot miss visiting this beautiful state, as it will surprise you with the great quantity and quality that they have. The most recognized areas are Valle de Guadalupe, Calafia and San Antonio, which have more than 64 wineries and vineyards. Where the wines are given worldwide recognition for their high quality.
Keep in mind that Valle de Guadalupe and Valle de San Antonio are good options to enjoy your vacations in Baja California. Well, its land contains the largest number of vineyards, so your Wine Route could start there. Valle de Guadalupe has 72 wineries, where the wines are recognized worldwide for their high quality. About 90% of the wine production in the entire Mexican Republic comes from the state of Baja California.
Its vineyards have an extensive variety of grapes, for whites there is Chenin Blanc, Colombard, Sauvignon Blanc and Chardonnay, classics of Baja California cuisine. And for the red wines Cabernet Sauvignon, Merlot, Tempranillo, Znfandel, Syrah, Nebbiolo, Cabernet Franc, Grenache, Petit Syrah or Malbec.
Here you can take a walk through its beautiful vineyards, they will teach you the process and the elaboration from scratch, as well as being able to taste them with a typical dish. Very few wines from this state are exported, requiring you to make a visit to taste them and find out which one is your favourite.
Indigenous Atole
Atole is one of those typical drinks from Baja California without alcohol. In its original version, adapted from pre-Hispanic times, it was prepared with corn flour sweetened with water. Over time, it evolved and began to include cocoa, cinnamon, fruit pulp, and other flavorings, which produced many versions of this drink.
Baja California offers you different types of atole, sweet and savory, with the peculiarity that not all of them include corn flour. They are made with acorn or poplar mushroom with red chili. Some also carry corn with beans, biznaga or quelite seed. The preparation of this drink consists of adding water and corn, or any other ingredient from which you want to make the atole, in a pot over medium heat. You will not be able to stop stirring until you have a thick mixture and once this happens, it will be ready.
This atole is usually taken in the celebrations of the birth of a baby, weddings, wakes and baptisms. It is highly recommended during the winter, as it is a hot drink. You can buy them on the corners of the cities, where you will find vendors with carts offering you this drink.
Margarita
You should know that the margarita is a drink that has variations regarding the juice with which it is accompanied, but in its classic version it is prepared with tequila, triple sec liquor, salt and lemon juice. It is regularly served in a glass in the shape of an inverted hat, frosted with salt, without a doubt an extremely refreshing drink. This is a drink that is made with the "shake" technique and is later strained, although we can also find it as frozen or with ice, all depending on the tastes of the client.
The origin of this drink was in the city of Ensenada, in Baja California, history tells us that the drink was created in 1942 at the request of a client who wanted to surprise his wife with a drink that had as main ingredients the tequila and lemon. David Negrete Covarrubias, known as "Deny" who invented the drink, when questioned about the name of the drink that satisfied the tastes of the lady, replied, it's called like you miss, "Margarita".
Even the most inexperienced in spirits will have heard his name somewhere, be it in movies, songs or television programs. This spectacular cocktail was born in Baja California.
Clamato
Of course, the typical food of Baja California also includes drinks and clamato is a drink that has undoubtedly won the hearts of many. And it is that who does not fancy a very cold clamato on the beach, it should be noted that it is great for hangovers after a good party.
It is said that, thanks to the hangover of a client, who ordered a frozen tomato juice as quickly as possible, hoping to calm his discomfort. Later, without thinking about it, he rene added to his juice, broth from which a little abalone had been cooked, this is one of the most exotic typical dishes of Baja California, since its price is quite high.
It seems that without thinking Rene created an elixir to cure the famous hangover, later the price of this mollusk skyrocketed so much that it was replaced by the clam, which is extracted from the Gulf of California. It is extremely popular to accompany it with a good "Tecate" beer, the most emblematic of Baja California.
This juice is known as clamato, for "clam" and "tomato", and although there is a bottled presentation, the suggestion is that as it is one of the typical drinks of Baja California, you opt for homemade or bar versions, as the experience is much more natural and effective.

Typical Sweets and Desserts of BAJA CALIFORNIA NORTE
Tecate Bread
Throughout the border area, Mexican sweet bread from the city of Tecate is popular, which still preserves the original recipe, which gives it a special flavor. It is prepared in different shapes and flavors: horns, cocoles, shells, ears, etc. Excellent for breakfast accompanied with a cup of coffee.
Tecate Bread has managed to be recognized by locals and foreign visitors by preserving its traditional techniques for years, mainly by continuing to use ovens made with bricks and fueled by wood, following ancient techniques and procedures for baking them. Tecate Bread has a wide variety of sizes, types, shapes and colors that characterize them for their traditional flavor.
Pineapple Cupcakes
Something delicious that you can do in Baja California is to try the pastelito stuffed with pineapple. In this destination you can satisfy your cravings for salty food, but also for sweets. From April to August, pineapple is present in Mexican crops, so it is ideal to buy it in one of the valleys during those months. It is a highly recommended dish to be part of breakfast and desserts.
To prepare it you will mainly use flour, pineapple in fruit or jam and vegetable shortening. You will also need salt, eggs and sugar. You start by stirring the flour with a fork, add the butter, a pinch of salt, sugar and water. You fill the empanada with pineapple or jam, close it, put it in the oven and all you have to do is wait. They are best eaten when you have a hot drink next to you, such as atole.
Date Cake
If you decide to do tourism in Baja California, you will discover that it is a very lucky state with respect to geographic location. Its Mediterranean climate in the area of the valleys allows fruits such as dates to be produced, which is commonly found in Africa, Iran and Iraq. However, you have the opportunity to try it in Mexico.
Being a sweet fruit, the date is ideal for confectionery. Hence, another of the typical dishes of Baja California is the date cake. You can find it plain or with a topping made from another fruit. There are also mixed with cookies and nuts. The ideal is to accompany it with a coffee, but if you are in the valleys of Baja California, then it is better to do it with a good red wine.
If you are going to prepare this delicious cake is that when cutting the date, do it with oiled scissors, since this fruit is sticky. In addition, they have a small bone in the middle that you must first remove before cutting the fruit.
California Cake
If you like strawberries, you may like traveling to Baja California, because it is a state with great yields in the production of this fruit. With it, the delicious California cake is usually prepared.
As for the ingredients, you need, in addition to the fruit, whipping cream, sugar, gelatin and sponge cake. First you prepare the gelatin and add some chopped strawberries to it before storing it in the refrigerator. While it cools, add the cream with the sugar and when the gelatin is ready, place the cream on top and then the sponge cake. Store the cake in the fridge and when it is ready, place it with the sponge cake as a base and decorate it.
Strawberry is a fruit that goes perfectly with wine and many are produced in the valleys. If you do tourism in Baja California, remember to choose the reddest and heaviest strawberries. Those are the sweetest and with more essential nutrients for the body.

More Tourist Attractions in BAJA CALIFORNIA NORTE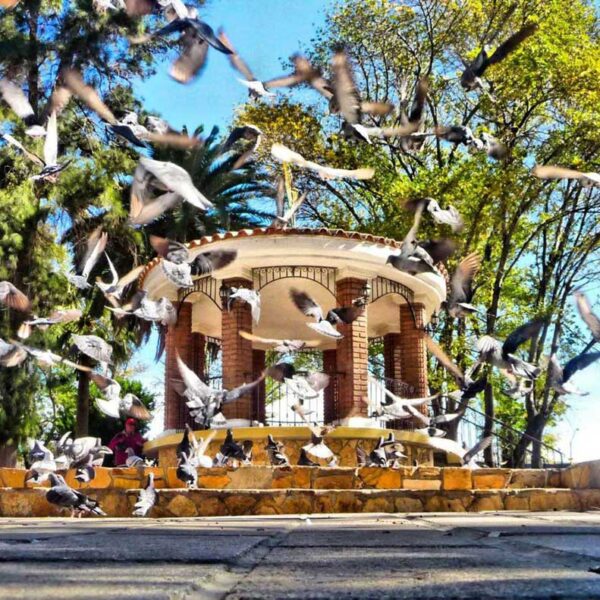 Magical Towns
Tecate is a picturesque town full of colonial architecture and surrounded by mountains, trees, and rivers, ideal for healthy tourism. If you are looking to relax, Tecate is the ideal place. It has a sophisticated world-renowned spa. Pamper yourself with a temazcal, a body or medicinal treatment and rest as you have dreamed of, with specialized wellness services. Practice yoga, relax with barrotherapy and free yourself from stress with a delicious massage.… Read More
Read More »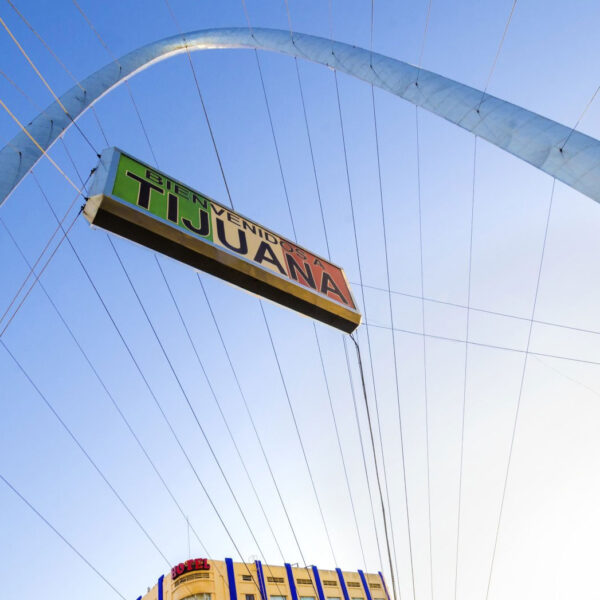 Interesting Sites
Tijuana is one of the best known tourist places in Baja California. It is one of the largest cities in Mexico. Its spaces attract by the beauty of the views of the Pacific Ocean, by the hectic pace of its locals and visitors, by the offers for fun, entertainment and culture. But it stands out for its powerful gastronomy, present in the restaurant offers in Tijuana where the authenticity of Mexico and the contribution from distant lands are mixed in a mixed and eclectic cuisine. On your next vacation in Mexico go enjoy Baja California, and discover the best places in Tijuana.… Read More
Read More »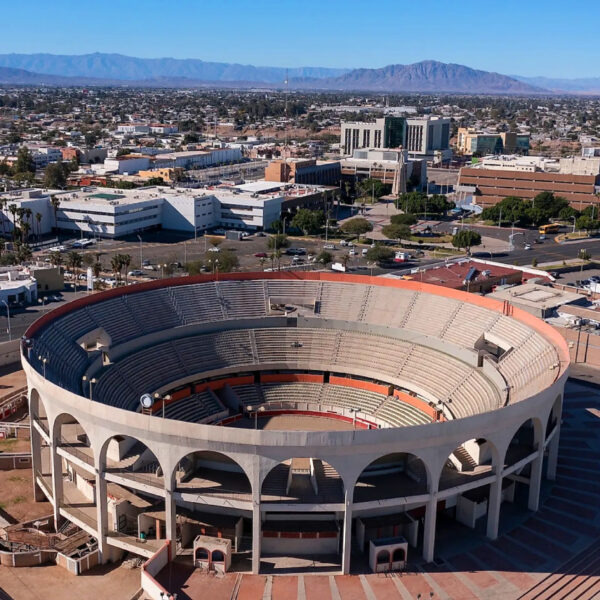 Capital City
Mexicali is a destination known for its rich cultural heritage and diverse array of attractions. The city's name is derived from the combination of the words "Mexico" and "California." … Read More
Read More »

Guided Tours in BAJA CALIFORNIA NORTE

Flights & Hotels in BAJA CALIFORNIA NORTE

More Tourist Attractions in MEXICO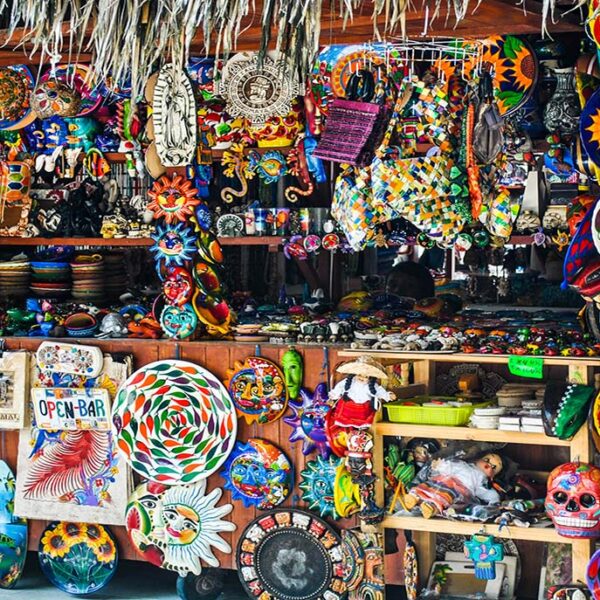 It is practically impossible to make a meticulous, and above all, accurate selection of the places to visit in Mexico. Each place that our country houses is unique and beautiful in its own way. Mexico, with its nearly 2 million km², has a large number of scenarios to offer, as well as endless activities to do. Do not lose your way and enter the places to visit in Mexico. In Mexico, apart from the beaches and its famous archaeological sites, there are many other really interesting sites and activities that you should know. In the surroundings of the main cities you will find places full of culture and tradition, where you can spend relaxing, interesting and fun vacations. On your trip through Mexico you cannot stop obtaining souvenirs, the crafts that are made here are of the highest quality and recognized worldwide. A shopping tour cannot be missed.… Read More
Read More »