Tourism in MEXICALI, BAJA CALIFORNIA NORTE
Mexicali, the capital of the state of Baja California, is a destination known for its rich cultural heritage and diverse array of attractions. The city's name is derived from the combination of the words "Mexico" and "California." Among the many highlights of Mexicali, visitors can experience the natural beauty of the Cañón de Guadalupe, an oasis in the middle of the desert, complete with thermal waters and ideal for camping.
Another must-see destination is the Laguna Salada, an enormous desert expanse that can be explored by off-road vehicles or through various camping activities. However, visitors should be aware that the climate in this area is extreme and caution is advised. Mexicali is also home to the Geotérmica de Cerro Prieto, a power generation plant that features naturally boiling wells on the floor.
The nearby town of San Felipe is famous for its high-quality shrimp, and visitors can explore the ocean floor as the tide recedes each morning. The Valle de los Gigantes is a must-see for nature lovers, offering the opportunity to admire the towering cacti. The Deka del Rio Colorado offers a variety of water and ecotourism activities, including kayaking on the Rio Halley and observing migratory birds.
The city is also known for its delicious Chinese food, which has been popularized in Mexicali due to the large population of Chinese migrants who settled in the area after 1905. Additionally, Mexicali is home to many renowned meat packing companies, making the city's cuts of meat both fresh and well-seasoned.
For those looking for outdoor adventure, the Rumorosa, officially part of the municipality of Tecate, is located just a short distance from Mexicali and offers breathtaking views of giant rocks, impressive lookouts, and historical sites.
The city is also a great destination for culture and art lovers, with a wide range of museums that showcase the history of the region as well as national and international art. Additionally, there are several interactive centers for visitors of all ages to learn more about science, technology, and modern art.
As an iconic location in the city, the Centro Cívico is the seat of the state's government institutions, and features a beautiful plaza and the Monumento a Los Pioneros, which honors the city's founders and first inhabitants. The Casa de la Cultura, located in a beautifully restored 1915 building, is another must-see destination, featuring the valuable Archivo Histórico de Mexicali. Overall, Mexicali has established itself as a top tourist destination, offering a wide range of cultural and natural attractions for visitors of all ages.
The State Center for the Arts is a prime example that Mexicali is a city rich in culture and history, offering a wide range of exhibitions and workshops in various artistic disciplines. Visitors can immerse themselves in the cultural life of Mexicali through the various forums for artistic expression such as the IMSS Theater, State Theater, University Museum, the City Gallery, and the State Gallery of Fine Arts.
These venues are known for their dedication to dissemination and cultural promotion, as well as historical and social investigation of the state. For families, the Sol Niño Museum is a must-visit destination. This museum is an adventure wrapped in knowledge, art, and fun, with themed and interactive areas, and an IMAX movie theater.
Mexicali is also home to numerous historical buildings that are worth visiting to delve into the history and culture of the city. One such building is the Cervecería Mexicali, which was the most prestigious of its time. The building was constructed around 1923, entirely made of wood with a concrete roof that gave the appearance of granite.
Another historical landmark is the Calafia Bullring, which was inaugurated around 1975 and has a capacity for 11,500 people. The bullring is the main setting for bullfights and massive events, and it also features an arena that is used for charreadas, artistic festivals, and concerts. Visitors should also take the time to appreciate the neoclassical building of the Cathedral and the International Gate, in front of which is the Pagoda, an architectural example of contemporary Mexicali.
In addition to culture and history, Mexicali also offers a wide range of sports events for tourists and locals to enjoy. Whether it's off-road races, 4×4 car competitions, or baseball games, Mexicali knows how to put on true sporting events that are sure to entertain and impress.

Tourist Attractions in MEXICALI
The Sol del Niño Museum is an interactive center that combines science, technology, art, and the environment to provide an exciting and educational experience for visitors of all ages. Inaugurated in 1998, the museum offers a variety of permanent exhibitions that are designed to be both entertaining and informative. Visitors can explore the Magic Science exhibit, which features interactive experiments on pulleys, optical illusions, and more.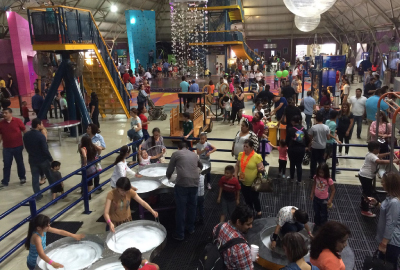 The Sustainable House Complex is another popular exhibit, which teaches visitors about the importance of caring for the environment and offers a recycling workshop and greenhouse. The Plaza del Sol y el Agua and Sala Naturaleza are also great areas to explore, with exhibitions on bubbles, experts, a bed of nails, a climbing wall, and a gyroscope.
In addition to the permanent exhibits, the museum also has an Imax room where visitors can enjoy interesting documentaries on the giant screen. Other spaces include the Maker Space, where visitors can learn about robotics, systems, and circuits, and the Augmented Reality exhibit, which uses high-tech projectors and cameras to allow visitors to manipulate and interact with virtual elements.
There is also a Teatro Guiñol, where children can learn about human values and environmental preservation through puppets, and a Window to Art, which encourages visitors to interact with colors, shapes, and figures. The museum also has a Discover Your World exhibit, where visitors can engage in sensory activities for psychomotor development, and the Extreme Zone, where visitors can experience free fall safely.
This is an ideal place for a family day out, with a wide variety of exhibits and activities that are designed to be both fun and educational. Whether you're looking to expand your knowledge of mathematics, physics, chemistry, or nature, or simply looking for an entertaining and interactive experience, the Sol del Niño Museum has something for everyone.

The Sonora-Baja California railway
It is a project that has been in the works for over a century. The idea to construct an interregional railway that would connect the Baja California peninsula with the rest of Mexico began during the 1910s and 1920s but due to the difficulties caused by the armed struggle, the attempts made no progress. In 1919, the government of President Venustiano Carranza made unsuccessful attempts to build a road between Mexicali and San Felipe.
In 1923, the governor of the Northern District of Baja California, José Inocente Lugo, began the work on the projected line, the "National Railway of Baja California", as part of an effort to colonize land in the Volcán Lake region. However, the project was halted due to a lack of funding.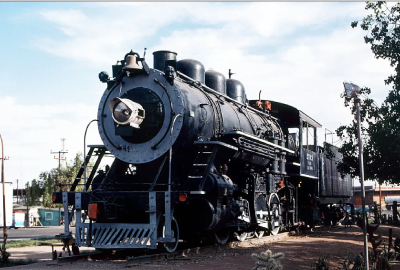 In 1924, the federal government granted a new concession to the CRLC in association with the SP, to build a railway, designated the Ferrocarril Mexicali y Golfo, from a site near Mexicali to a point on the Hardy River, near La Bomba, with an option to extend the line to San Felipe. The first section of the route was completed in 1926 and freight service was inaugurated.
In 1927, a new contract was signed with the federal government, which established the commitment to build 21 km annually until the line was finished by February 1932. However, progress was slow due to frequent flooding of the river. In October 1929, the Mexicana & Gulf company was reorganized to establish a new company, the Inter-California del Sur Railroad, which in February 1930 came under the control of the SP.
Progress stalled with the onset of the Great Depression and the collapse of cotton prices. In 1934, the Mexican government canceled the concession to build the second section of the line, up to Puerto Otis. The SP continued operations along the section already built, until 1941, when the Mexican government acquired the line.
During the six-year term of President Lázaro Cárdenas (1934-1940), as part of the series of projects known as the Pro-Federal Territory Plan, the decision was made to extend the line built until then, in order to connect it with the national rail network in Santa Ana, Sonora.
Despite the challenges and setbacks, the Sonora-Baja California railway project remains an important effort to connect the Baja California peninsula with the rest of Mexico.

The Institute of Cultural Research and UABC Museum, located in Mexicali and attached to the Autonomous University of Baja California, is a prominent institution that offers a wide range of exhibits and events. The museum, which was inaugurated in 1977, features several rooms that house both permanent and temporary exhibitions. These exhibitions focus on a variety of subjects, including:
Institute of Cultural Research and UABC Museum

Paleontology:

Which allows visitors to learn about the history and significant facts of Baja California through fossils and other artifacts.

Desert, Migration, and Borders:

Which covers the relationship between history and technology, and explores themes related to migration and borders in the region.

History and Anthropology:

Which offers an in-depth look at the sociocultural development of Baja California from ancient times to the present day, including the emergence of the Cucapá, Kiliwa, Kumiai, Cochimí, and Pai-pai peoples.

Indigenous History:

Which recounts the development of the ethnic trunk of the 5 peoples that have been determined peninsular indigenous.

Prehistory and Archaeology:

Which explores the prehistoric era of Baja California, including the period following the last ice age 10,000 years ago.
Visitors to the Institute of Cultural Research and UABC Museum can also enjoy temporary exhibitions and events that change periodically. Be sure to check the museum's website in advance to learn about upcoming exhibitions and events.

The State Center for the Arts is a premier destination for art lovers in Mexicali. Established in 2005, this iconic venue offers a wide range of activities and shows for the general public, including concerts, dances, conferences, workshops, and courses.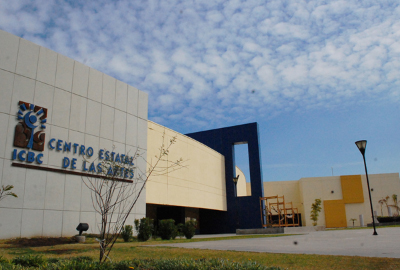 The center is dedicated to promoting artistic quality and high-level dissemination by creators and specialists, and it is home to the largest exhibition gallery in the city.
Visitors to the State Center for the Arts can experience a diverse range of artistic manifestations, including dance, theater, short films, literature, and plastic arts. The center's exhibition and conference rooms, classrooms, and workshops are used for academic activities that aim to disseminate artistic creation among the Mexican and visiting public.
Most events at the center are free, with attendees only being asked to invite their friends and acquaintances.In addition to being a popular tourist destination, the State Center for the Arts also has strong ties to public and private institutions that are dedicated to developing and promoting art.
Whether you are a local resident or a visitor to Mexicali, the State Center for the Arts is a must-see destination for anyone interested in experiencing the best of the city's cultural offerings.
The Alternative Energy Theme Park is a unique and educational destination for families visiting Mexicali. This theme park is dedicated to showcasing and educating the public about alternative energy sources that are designed to reduce pollution on the planet and promote economic and environmental sustainability.
Visitors can learn about different types of energy, including solar, wind, water, and geothermal, and see firsthand how these alternative sources can be used in everyday life. The park features a variety of interactive exhibits that allow visitors to experience the benefits of alternative energy firsthand.
For example, visitors can see a solar oven that uses the sun's energy to cook, a solar heater that provides hot water at 85 °C, and a solar house that is entirely powered by solar energy and features an interior garden built with bioclimatic techniques. These exhibits provide a hands-on and engaging way for visitors to learn about alternative energy sources and their potential to reduce pollution, decrease costs and protect the environment.
Whether you are a student, a young person, or simply someone interested in learning more about alternative energy sources, the Alternative Energy Theme Park is an excellent destination to visit in Mexicali. It provides a fun and informative way to learn about how we can reduce our impact on the planet and make our world a more sustainable place to live.

Founded by agronomist Ezequiel Benítez, it is a unique venue that pays homage to the region's first settlers. Visitors to the museum will be transported back to the Old West, with exhibits showcasing artifacts from the 1920s to the 1960s, including agricultural machinery used for planting and harvesting crops such as corn, wheat, and cotton.
One of the main goals of the museum is to provide a place for Mexican families to enjoy healthy recreation. The on-site restaurant, which serves the traditional Mexican dish "menudo," is named after the fictional town of Oro Blanco, which references the cotton industry that was once a major source of economic growth in the Valley of Mexicali.
Engineer Ezequiel has also created a fictional Old West town within the museum, complete with a hotel, saloon, and bakery. The town is decorated with authentic carts and items used by the pioneers of Mexicali, adding to the immersive experience for visitors.
The Museum of the Valley of Mexicali serves as a window into the past for visitors, both local and from the United States, to experience and understand what life was like for the early settlers of the region. The museum's unique blend of history and delicious food makes it a must-visit destination for anyone interested in learning more about the history and culture of Mexicali.
The Forest and City Zoo is a popular recreational center for families in Mexicali. This tourist destination offers a variety of attractions for visitors to enjoy, such as the Museum of Natural History, the Paseo de las Culturas Prehispánicas, the botanical garden, the green areas, and the lake. These features make it a perfect place for families to spend a day out and enjoy the natural beauty of the area.
The zoo is home to around 25 different species of mammals, including some of the most popular animals like lions and monkeys. It also boasts one of the largest aviaries in northwest Mexico, where visitors can see a wide variety of birds in their natural habitat.
Also, the zoo features a crocodile and a serpentarium, where visitors can learn more about the care and conservation of these animals.
The Forest and City Zoo is not only a fun and educational place for families, but also a great way for visitors to learn about the different animals and their habitats. The zoo also offers a great opportunity for children and adults to discover the natural beauty of Mexicali and its unique flora and fauna.
Visitors can explore the botanical garden and the green areas, which are perfect for picnics and outdoor activities. The Forest and City Zoo is a must-see destination for anyone visiting Mexicali.

It is a one-stop-shop for all your shopping needs in Mexicali. This premier shopping destination offers a wide range of stores and services, including clothing, shoe, and leather shops, as well as cosmetics, accessories, jewelry, household items, gifts, and pet stores.
Visitors can also take advantage of commercial premises for telephone services, health, pharmacy, and food fairs.In addition to its extensive shopping options, the Plaza La Cachanilla shopping center is also an oasis in the hot Baja Californian desert, providing visitors with a program of events throughout the year.
Some of these events include raising awareness about cancerous conditions on World Day to Fight Breast Cancer (October 19), workshops on safety, personal protection, and fire prevention for children, Halloween celebrations with costume contests and candy giveaways, and the celebration of the Day of the Dead with traditional events, sweets, and foods that characterize this tradition in Mexico.
Whether you're looking for the latest fashion trends, high-quality cosmetics, or a place to relax and enjoy a wide range of events, the Plaza La Cachanilla shopping center is the perfect destination. With its wide range of shopping options and events, it is no wonder that this shopping center is considered the best in Mexicali.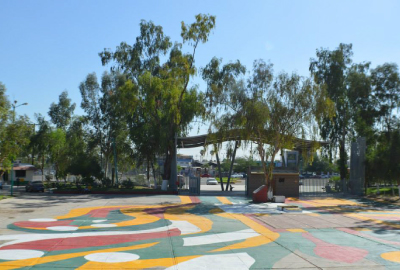 It is a must-visit destination for anyone looking for a great outdoor experience in Mexicali. As one of the largest and oldest public spaces in the city, the park offers a wide range of activities and amenities to visitors of all ages. The park features extensive green areas, perfect for enjoying a relaxing stroll, jogging or cycling.
It is also home to several playgrounds and grills, making it an ideal spot for an outdoor barbecue with friends and family. In addition to its natural beauty, the park also offers a variety of recreational opportunities. Visitors can enjoy free access to ramps for skateboarding, biking and running. From time to time, the park also hosts musical events and workshops for children, women and adults.
The park also offers several food and drink stalls, where you can grab a quick bite or quench your thirst. Whether you're looking for a peaceful place to read or surf the internet, or an active spot to play and exercise, Vicente Guerrero Park has something for everyone.
It is a great destination for a family outing, a picnic with friends, or a solo adventure. So come and explore this unique and vibrant park, and discover all it has to offer.

Geothermal Cerro Prieto
It is an important destination for those interested in the world of renewable energy. As the second largest geothermal power plant in the world, it is a unique and informative experience for students and young people who are interested in learning about its energy generation process.
This site is also an educational source for children of Mexicali. The Cerro Prieto geothermal plant is based on the geothermal energy produced by the underground activity of the Cerro Prieto volcano. The volcano, which is located 30 km from Mexicali, is a natural structure with a cone and 3 volcanic domes that reach a maximum height of 220 meters above sea level.
The volcanic system was formed during the Pleistocene, approximately 80,000 years ago, as a result of the San Andreas fault. The plant is one of the largest of its kind in terms of installed capacity, and it is a fascinating place for visitors to explore. Although it may not be of great interest to most tourists, it is a valuable destination for those who are passionate about renewable energy and the environment.
Geothermal Cerro Prieto is a place that offers both educational and environmental benefits, and it is a must-see destination for anyone visiting Mexicali.
Art Passage is a public space dedicated to promoting the work of local artists through urban art murals. The project, which began as a Public Space Recovery initiative for Art in Mexicali, B.C., has grown in popularity and participation over the years.
With the support of state and municipal government agencies and local businesses, the Celaya, Janitzio, Autlán, and San Miguel passages in the civic center of Mexicali were transformed into a vibrant and colorful art garden.
With the guidance of curators Montserrat Sánchez Soler and Alejandro Espinoza Galindo, a total of 16 large-format murals were created by artists such as Rod, Ielow, Rogeiro, Eme, R9, Desek, Fernando Corona, Norteño, Star27, Efren del la Cruz, Raya, Benek, Passive, Gumo, and Gloria Muriel.
The Art Passage was officially inaugurated on February 18, 2012, and serves as a platform for any artist looking to showcase and market their work. Whether you are a scenic, visual, or plastic artist, photographer, writer, graphic designer, fashion designer, illustrator, musician, dancer, singer, or gourmet, you are welcome to participate in this dynamic and creative space.

The Calafia bullring has been a staple in Mexicali for over 40 years, hosting countless legends, emotions, and memories that have cemented its place as a historical site in the city. The idea for the bullring was born in the 1970s as part of a new urban development plan for Mexicali, with the goal of creating a Civic and commercial Center. The then-state governor, Milton Castellanos Everardo, decided to give new life to a series of abandoned corrals that were in ruins and thus, the Plaza de Toros Calafia was born.
Construction of the bullring began in early 1975 on an area of 20,000 square meters, with an approximate budget of 23 million pesos. The bullring was designed to hold around 8,600 people and was built using 750 tons of rebar and 6,500 cubic meters of concrete, with over a thousand workers employed in double shifts.
The opening day for the bullring was on November 16, 1975, where a great show was scheduled with famous matadors such as Manolo Martínez, Eloy Cavazos, and Mariano Ramos. Over the years, the Calafia bullring has hosted many bullfights, both national and international, and has also been used for other types of events.
The square has been used for basketball games, volleyball tournaments, and tennis matches, and has also been the site of many important boxing matches. The bullring has also been the center of many large concerts, with famous artists such as Vicente Fernández, Marco Antonio Solís, and Lola Beltrán performing there.
Currently, the Calafia bullring is not as active as it used to be, and there is less presence of shows at the venue. However, there are efforts to bring the bullring back to its former glory, as it is a part of the State heritage and holds a significant place in the city's identity. It is expected that the bullring will once again be recognized as the center of performances par excellence in the city.
The Cathedral of Our Lady of Guadalupe in Mexicali is a beloved and iconic place of worship for Mexicans. Consecrated in 1918 and elevated to the dignity of a cathedral in 1966, it is a beautiful and simple church with a striking portico, a 2-section bell tower, and a clock resting on a large rose window.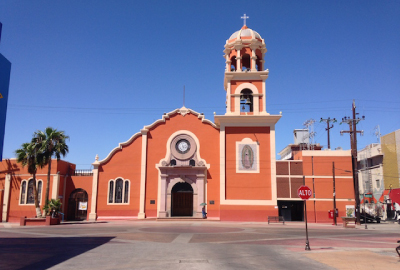 Inside, visitors can admire the main central nave and two smaller lateral ones, as well as the image of Our Lady of Guadalupe and a crucified Christ. The day of the Virgin of Guadalupe, celebrated on December 12th, is a special occasion in Mexicali, marked by morning songs, mariachi music, dances, and other cultural and festive manifestations.
In addition to the Cathedral of Our Lady of Guadalupe, Mexicali is home to other beautiful churches that are worth visiting. These include the Holy Cross Parish Church, the Church of Our Lady of Mount Carmel, the Lord of Mercy Church, the Our Lady of the Pillar Parish Church, and the Christ the King Parish Church.
Whether you are a local or a tourist, these places of worship offer a peaceful and inspiring environment for prayer and reflection. So, if you ever visit Mexicali, make sure to take a tour of these beautiful churches and admire their architectural and interior beauty.

Ecotourism and Adventure in MEXICALI
Mexicali is a destination that should not be missed by those who are passionate about ecotourism and adventure. The city is surrounded by breathtaking landscapes that include towering mountains, picturesque valleys, and winding rivers, all of which provide a perfect backdrop for outdoor activities. Additionally, Mexicali boasts a rich history and culture, with evidence of pre-Hispanic populations still visible today.
For those looking for a vacation that is both exhilarating and educational, Mexicali is the perfect destination. Whether you are an experienced adventurer or simply looking for a new experience, there is something for everyone in this beautiful city. From hiking and rock climbing to river rafting and bird watching, the opportunities for ecotourism and adventure in Mexicali are endless.
If you are planning your next vacation or have a few days off, don't miss out on the chance to explore Mexicali and all that it has to offer. Whether you are looking for a challenging physical adventure or simply want to take in the beauty of nature, Mexicali is a destination that is sure to leave a lasting impression. So why not pack your bags and head to Mexicali today?
Ecotourism is on the rise in the vicinity of Mexicali, as more and more visitors are drawn to the area's natural beauty and outdoor activities. Establishments catering to this growing demand have emerged in recent years, offering a variety of experiences that showcase the region's unique natural features.
One such destination is the Laguna Salada, a lake bed of spectacular beauty located on the way to the slope of La Rumorosa. Visitors can take in the stunning landscape while participating in activities such as hang gliding or cycling.

Another popular spot is the Guadalupe Canyon, an oasis in the desert where palm trees and a tropical climate combine with thermal and mineral water spas inside caves and waterfalls. It's a unique place to experience the desert in a different way.
The Hardy River is another must-see destination, with its 18 ecotourism fields offering a wide range of activities such as fishing, rowing, kayaking, and water skiing. This is an excellent spot to admire nature and enjoy different water sports.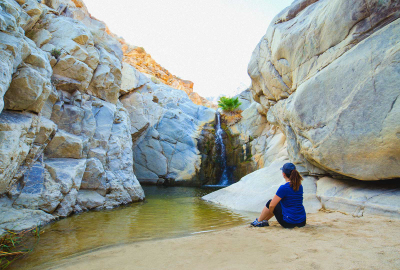 Other places of great natural beauty and developing services include the Valley of the Giants, Puertecitos, the Baja Cucapah Ranch, La Providencia Park, Percebú beach, El Centinela Hill, and more. With so many options to choose from, there's something for everyone in the Mexicali area.
The Sierra de San Pedro Mártir is home to a number of fascinating and unique attractions, including the National Astronomical Observatory. Located on the Cerro de la Cúpula, this observatory is a must-see destination for anyone interested in astronomy and the night sky. Visitors can tour the facilities, learn about the latest research being conducted there, and even catch a glimpse of the stars and planets through the powerful telescopes.
But the Sierra de San Pedro Mártir has much more to offer than just the observatory. Just outside the national park, you'll find the enigmatic Mission of Santo Domingo de la Frontera.
This historic site offers a glimpse into the rich cultural heritage of Baja California and the lives of the people who once lived there. With its beautiful architecture and stunning views of the surrounding landscape, it's a great place to explore and take in the local history.

San Felipe, located near Mexicali, is a picturesque destination that attracts visitors from all over the world. This beach town is known for its tranquil waters and stunning maritime and desert contrast, making it a popular spot for tourists in Baja California. Visitors can enjoy swimming and other water activities in the crystal-clear waters, or explore the surrounding desert landscape through hiking and cycling
Whether you're looking for a relaxing beach getaway or an adventure in the great outdoors, San Felipe has something for everyone. With its unique beauty and diverse offerings, this town is definitely worth a visit. So pack your sunscreen and your hiking boots, and head to San Felipe for an unforgettable experience.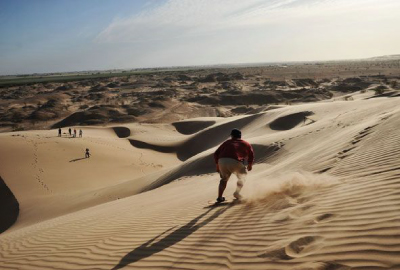 Los Algodones, located just a short 10-minute drive from the bustling city of Mexicali, is a desert oasis that has captured the hearts of many adventure seekers and nature enthusiasts. Known for its vast dunes and sandbanks, Los Algodones is a popular destination for sandboarding and other sand-based activities. The golden dunes of Los Algodones are truly a sight to behold, and they are one of the main reasons why tourists from both Mexico and abroad flock to this area.
Whether you're looking for an exciting adventure or simply want to take in the beauty of the desert, Los Algodones is the perfect destination. Visitors can also enjoy exploring the picturesque sand dunes, seeing the local wildlife and plants, and even camping or picnicking in the desert. With so much to see and do, it's no wonder why Los Algodones is a must-visit destination for anyone visiting Mexicali.
One of the best ways to explore Mexicali is by taking one of the organized tours that are available. These tours will take you to the most popular and interesting places in the city, including the Alternative Energy Theme Park, which provides information on wind and solar energy, and the University Museum, which offers a glimpse into the history of the state.
Additionally, you can visit the Sol del Niño Museum, which focuses on science and technology, as well as the Forest and Zoo, which offer plenty of opportunities for outdoor activities.

More Tourist Attractions in BAJA CALIFORNIA NORTE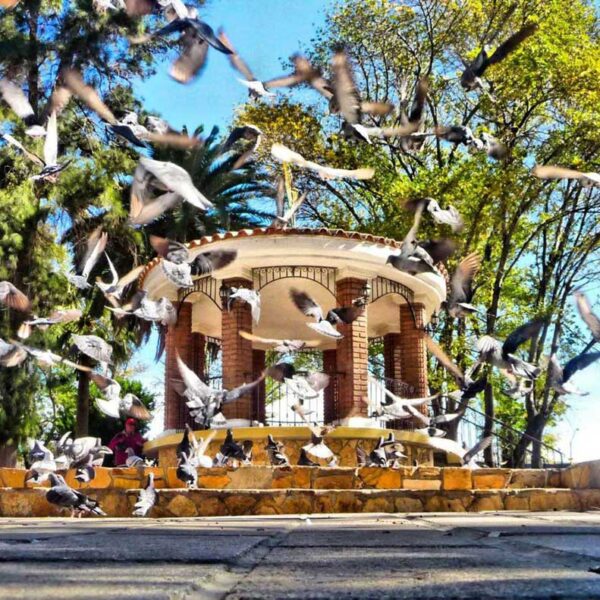 Magical Towns
Tecate is a picturesque town full of colonial architecture and surrounded by mountains, trees, and rivers, ideal for healthy tourism. If you are looking to relax, Tecate is the ideal place. It has a sophisticated world-renowned spa. Pamper yourself with a temazcal, a body or medicinal treatment and rest as you have dreamed of, with specialized wellness services. Practice yoga, relax with barrotherapy and free yourself from stress with a delicious massage.… Read More
Read More »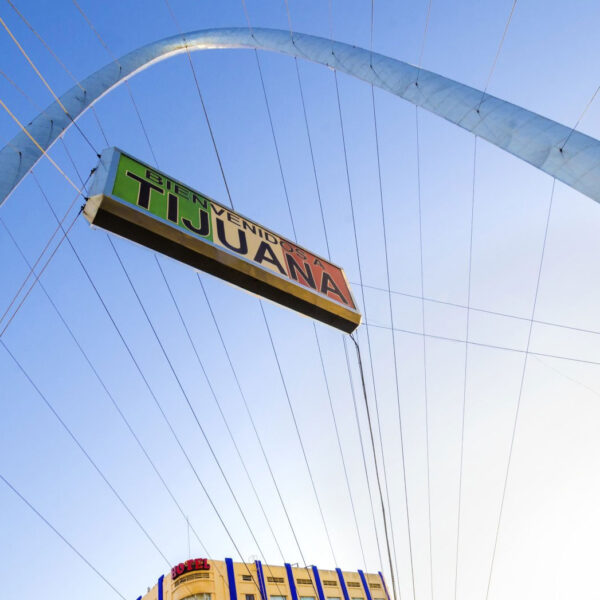 Interesting Sites
Tijuana is one of the best known tourist places in Baja California. It is one of the largest cities in Mexico. Its spaces attract by the beauty of the views of the Pacific Ocean, by the hectic pace of its locals and visitors, by the offers for fun, entertainment and culture. But it stands out for its powerful gastronomy, present in the restaurant offers in Tijuana where the authenticity of Mexico and the contribution from distant lands are mixed in a mixed and eclectic cuisine. On your next vacation in Mexico go enjoy Baja California, and discover the best places in Tijuana.… Read More
Read More »
Gastronomy
The Gastronomy of Baja California is a mine of flavors, the dishes and drinks offer you a variety of different forms and foreign seasoning. The drinks deserve a special mention, because it is known that the margarita, "the queen of cocktails", was born in Ensenada.… Read More
Read More »

Guided Tours in BAJA CALIFORNIA NORTE

Flights & Hotels in BAJA CALIFORNIA NORTE

More Tourist Attractions in MEXICO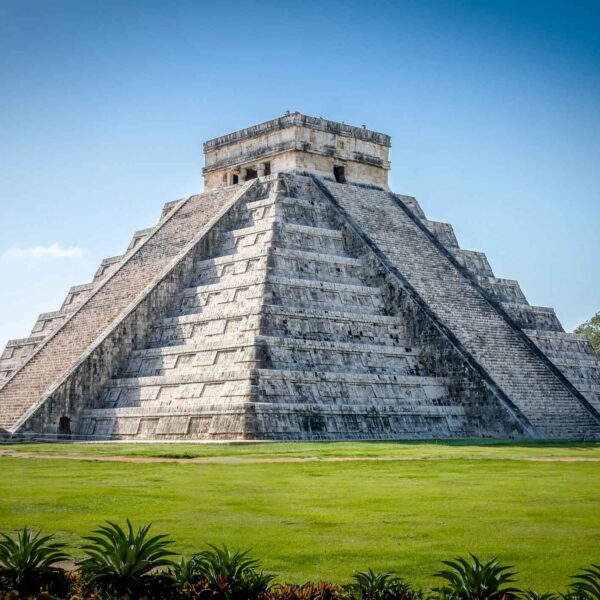 The Archaeological Zones are the cultural past of every Mexican. You will be amazed at the ambient, nature and the environment that surrounds them. Climbing to the top or being around it will take us back in time to admire every detail. México is a country of culture and traditions, many of which we have inherited from the pre-Hispanic inhabitants of this vast territory, although it is true that there were more settlements in the central and southern part of the country, it is also possible to find some archaeological remains in the north.
… Read More
Read More »