Guadalajara is the capital of the State of Jalisco and the second largest city of México. It is known worldwide for its folklore, the renowned Mariachi, handcrafts, tequila and the national sport, charrería. Few cities can offer such a variety of interesting things to see and do, involving the visitors in a cultural, historical and legendary atmosphere.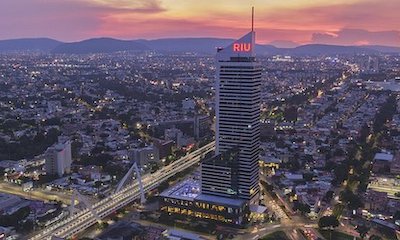 Also known as the Pearl of the West, it has provincial characteristics, but at the same time modern, dynamic and with friendly people. Guadalajara is a city that invites you to walk through the streets of its Historic Center, since they have a grid layout that makes anyone who feels disoriented can immediately return to the road.

Guadalajara was founded on February 14, 1542. There are several ways to get to know the city, but the best of all is to live the experience of walking through its streets, trying its gastronomy, living with its people and of course knowing a little about what it is. beautiful city and its tourist sites, we are sure that after you know it you will remember Guadajalara.

You can begin your enchantment by visiting the Historical Center and its magnificent buildings. The rich colonial legacy can be seen all over the city, including the Cathedral, featuring the symbol that has become emblematic of Guadalajara, its towers. Tlaquepaque and Tonalá are located out of the city limit, both towns are worldwide known for the quality and wide variety of its handcraft.


Tourist Attractions in Guadalajara
Plaza Guadalajara
It is shaded by dozens of laurel trees and display a beautiful fountain. There are few fine cafes and some nice stores.
Municipal Palace
The building was finished in 1952. Inside City Hall are murals of the city's founding, painted by Guadalajara native Gabriel Flores.
Plaza de Armas
It is a rectangular plaza with a beautiful Art Noveau kiosk which was made in Paris in the 19th century. The plaza has preserved four bronze sculptures of figures representing the four seasons of the year. The kiosk becomes a stage for the State Band on Tuesday, Thursday and Sunday evenings.
Coat of Arms of the City of Guadalajara
Ensemble of several bronze sculptures with two roaring lions facing each other, posing their forefeet on the trunk of an oak in a sign of victory. Beside this sculpture are two columns, six meters high that commemorate when Guadalajara was granted the title of a city in 1539 by Charles I, king of Spain.
Plaza de los Mariachis o Patio Tapatío
Plaza de Mariachis comes alive with the music of violins, guitars and trumpets of this unique musicias from Thursday to Sunday from 15:30 to 21:00 hrs. Karaoke nights, Monday through Wednesday from 21:30 to 03:00 hrs.
Plaza Fundadores
Founder's Square contains a fountain and a relief sculpture of 21 mts. long and 3 m. high Jalisco designed by artist Rafael Zamarripa.
Government Palace
This building dates from the second half of the 18th century, and was built to replace an adobe structure which had been in use since 1643. The stone facade is adorned by gargoyles with an armor shape. In the interior you can find two of José Clemente Orozco's most passionate murals. Schedule: Monday to Sunday from 9:00 to 20:00 hrs.
It was built in 1848. In the old roundabout were the remains of important of politicians, educators, scientists, musicians and writers. Enigmatic, beautiful and invaded by legends. The diverse architecture of the tombs have become an exceptional museum. Schedule: there are tours available Tuesday to Saturday 10:00, 11:00, 13:00 and 14:00 hrs. Thrusday to Saturday 20:30, 22:00 and 23:30 hrs.
Justice Palace
Built in 1588, the edifice was part of a convent. On the wall of the staircase there is a magnificent mural painted by Guillermo Chávez Vega. Schedule: Monday to Friday from 9:00 to 15:00 hrs.
Legislative Palace
An 18th century building with a Neoclassic façade. It was remodeled in 1982 to host the congress. There is a concave wall recovered with regional pottery from Tonalá. Shedule: Monday to Friday from 9:00 to 21:00 hrs.
The theater was inaugurated on September 1866 and it is a fine example of Neoclassical architecture. Inside, the vaulted ceiling contains a fresco depicting a scene from Dante's Divine Comedy painted by Jacobo Gálvez and Gerardo Suárez. The portico supporting the pediment consists of 16 Corinthian columns. has a capacity of 1026 spectators.
Plaza Tapatía
This is a modern plaza built in 1982. It stretches for half a kilometer to the Instituto Cultural de Cabañas and along its length you'll find modern shops and restaurants, fountains, and striking modern sculptures. Its centerpiece is the large Quetzalcoátl sculpture/fountain, it consists of five bronze pieces, and the central one is 25 meters (82 feet) in height. In the Devil ́s Corner is located the Jalisco Tourism Office, this building was used for the Holy Inquisition during the colonial period.
The Rotunda of Illustrious Men
The colossal work is composed of 17 fluted columns. This space pay tribute to the illustrious characters of Jalisco.
San Juan de Dios Market
It is the Latin America's largest indoor market. It has a wide variety of artcrafts, typical candies, and small restaurants with assorted Mexican dishes.
It was inaugurated in 1902, and today is a cultural center with a wide variety of cultural events.
One of the best and most modern zoos in Mexico. There is an impressive reptile section, two aviaries, a petting zoo, an interactive museum and restaurants.
It has a wide display of more than 50 artisians. Schedule: Monday to Saturday 9:00 to 19:00 hrs.
The amusement park has 33 rides, the bigest roller coaster in west of Mexico, a dolphin show at Mundo Marino and bird demonstrations. Schedule: Monday to Friday 10:00 to 18:00 hrs. Saturday and Sunday 10:00 to 20:00 hrs.
It has well-kept gardens, football couts, aviary, butterfly sanctuary, an orchid house, and a "Concha Acústica", a concet shell where local and international performers play. Schedule: Daily 10:00 to 18:30 hrs.

Catedral Metropolitana de Guadalajara (Metropolitan Cathedral)
This building was constructed in 1561 under the orders of Philip II, King of Spain. The two towers rising to a height of 65 meters have a truly striking appearance and have become the symbol of the city. The interior has a Neoclassical decoration, unique in the country.
Building completed in 1843 with a neoclassical facade. In the interior, the lead stained glass windows stands out.
Templo de Jesus Maria
It was built in 1722 as part of a Dominican nuns convent. Inside there are nice neoclassical altarpieces and colonial paintings.
Templo de la Merced, Nuestra Señora de las Mercedes
The building dates from about 1721 and has a baroque facade. The Sacristy has a series of paintings from the 17th and 118th centuries.
It was built in 1733 and the church is one of the best examples of the colonial architecture in the city. Its façades are filled with a rich Baroque style and the main altar has a neoclassical style.
Templo de San Agustín
A 16th century building with a barroque façade. The building to the left of the church, originally an Augustinian cloister, is now the University of Guadalajara's Escuela de Música (School of Music).
Templo de San Juan de Dios
It dates back to 1726 and offers a sober and beautiful façade. Next to the church is the traditional "Plaza de los Mariachis".
San Francisco de Asís Temple
It was built by the end of the 16 th century with a beautiful façade in a barroque style.
Templo de San José de Gracia
Elegante edificio neoclásico del siglo XIX, constuiído en el lugar donde se encontraba el Convento de Santo Domingo.
Templo de Santa María de Gracia
Elegant neoclassic 19th century building, constructed where the Santo Domingo Convent was established.
Its construction started in 1897. The striking neo-Gothic Church of Atonement is Guadalajara's most breathtaking church. The three tympana on the church's facade are embellished with Italian mosaics created in the Vatican's Mosaic Factory and it has e huge stained glass windows and a beautiful rosette on the facade.
Parrroquia de Nuestra Señora del Rosario
An interesting construction built in a neoclassical style in 1962. The interior has a classic style with wall paintings.
Parroquia del Santuario de Nuestra Señora de Guadalupe
It was concluded in 1781 a beautiful construction with a Churrigueresque style.
It was built in 1720. The church interior is simple, coming to a focus at the Neoclassical altars and murals.
Built in the second decade of the eighteenth century it has a simple and elegant facade.
Templo de San Felipe Neri
Its construction was completed in 1802 with its beautiful plateresque style façade and a majestic tower. In the interior there are 14 paintings attributed to Miguel Cabrera, a prominent painter from the 18th century.
Templo de Nuestra Señora del Carmen
Fouded in the 17th century and rebuilt in the 19th century in a neoclassical style. Inside the church exhibit beautiful paintings from the colonial period.
The building was concluded in 1733, and it shows an interesting façade covered in quarry and preceeded by a great atrium.
Señor de la Ascensión Temple
A barroque construction of the 18th century.
It is the only church in Guadalajara that contains several of its original gilded Churrigueresque altarpieces from the 18 th century. The polychrome main altar is the main feature of the church.
Templo de Nuestra Señora de Belén
The main façade is made out of quarry stone and still kept the three original altarpieces, a unique case in Guadalajara.
It was built in 1758. Today the church is used as auditorium for cultural and social events.
It was built in 1543, an became the most important church of that time. The façade has a plateresque style.
San Juan Bautista Parish
It dates back to 1541. Today the construction is a transition style between baroque and neoclassical.
San Sebastián Temple
It is one of the oldest churches in Guadalajara.

It has 8 different rooms. There is a room named "El Agave Azul" (blue agave) showing the process of tequila and its history, and another displays the history of the indigenous groups who lived in Guadalajara. Schedule: Tuesday to Saturday from 10:00 to 18:00 hrs, Sunday from 10:00 to 15:00 hrs.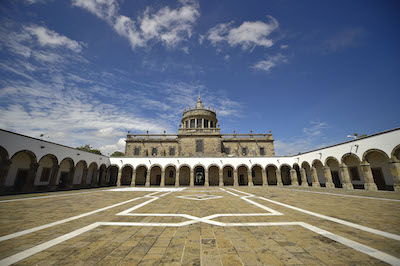 This building was constructed by Manuel Tolsá and complete in 1845. The façade of the building is Neoclassical, it has 23 courtyards, 106 rooms, 72 halls and two chapels. One of its biggest attractions are the murals of Jose Clemente Orozco, one of the greatest Mexican muralists, which covers the main entrance hall. Among these murals is "Hombre del Fuego" (Man of Fire) considered to be one of Orozco's finest works.
This remarkable complex house schools of arts and crafts, exhibition rooms, and areas for theatre, music, and dance. Immediately in front of the Cabañas are two groups of anthropomorphic bronze sculpture-chairs that are the delightful creation of Guadalajara native Alejandro Colunga, entitled "Hall of the Wizards" and "Universal Wizards". The 19th Century building is a World Heritage Site. Shedule: Tuesday to Sunday from 10:00 to 18:00 hrs.
The building has a neoclassic style façade, and it was once known as the House of Dogs by the two dog statues that adorn the cornices of the building. Guadalajara's first printing press was set up here in 1792. The museum displays a beautiful collection of prints and machinery of the years 1600 's 1700 s . It shows a review of the journalism in Guadalajara, picture exhibitions, paintings and a library.
In addition, there is an interactive room illustrating the evolution of writing. Schedule: Tuesday to Saturday from 10:00. to 18:00 hrs. Sunday from 10:00 to 16:00 hrs.
Located in a 18th century house, it contain artwork, artifacts, and documents about the city's development from pre-Hispanic times through the 20th century. Schedule: Tuesday to Friday from 10:00 to 17:30 hrs. Satuday from 10:00 to 17:30 hrs; and Sunday from 10:00 to 14:30 hrs.
The 18th century building displays an impressive Barroque façade. The musum exhibits an stunning collection of 17th- through 20th-century European furniture and accessories. It houses concerts, conferences and different exhibitions. Schedule: Tuesday to Saturday 10:00 to 17:00 hrs. Sunday 10:00 to 15:00 hrs.
Museo de las Artes Populares (Popular Arts Museum)
It exhibits "the popular art" of the state of Jalisco. Schedule: Tuesday to Saturday from 10:00 to 17:00 hrs. Sunday 10:00 to 15:00 hrs.
The Museum occupies a magnificent edifice built between the years 1701 and 1758 with a beautiful Barroque façade. The museum hosts a collection of pre-Hispanic and paleontological pieces, including an skeleton of a mammoth. It also exhibits an impressive collection of European and Mexican paintings from the 16th to the 19th centuries. Schedule: Tuesday to Saturday from 9:00 to 17:35 hrs; and Sunday from 9:00 to 16:30.
This building has a French renaissance style. With 5 rooms, the permanent collection of contemporary art, includes two murals by Orozco. The front yard displays a sundial clock commemorating the bicentennial anniversary of its founding. Schedule: Monday to Friday from 10:00 to 18:00 hrs. Sunday 12:00 to 16:00 hrs.
It presents a collection of more than 150 wax figures representing renowned characters with actual scenery. Adjacent is the Ripley's Museum, which exhibits peculiar and incredible objects. Schedule: Everyday 11:00 to 20:00 hrs.
It is located in a 16th century temple built by Jesuits. There are temporary exhibitions and other cultural events. Schedule: Monday to Friday 9:00 to 21:00 hrs. Saturday 9:00 to 17:00 hrs
Museo de la Historia de Medicina (Museum of Medicine)
Located at the Civil Hospital of Guadalajara that was originally part of the complex of the Bethlehem Cemetery. Among its collections are a room devoted to indigenous herbal medicine, photographs, paintings, sculptures, a library and medical items.
It is located behind the Cathedral. It has an interesting collection of religious art. Schedule: Tuesday to Saturday from 10:00 to 17:00 hrs. Sunday from 10:00 to 14:00 hrs.

More Tourist Attractions in JALISCO
Beaches
Located in the Bay of Banderas, in the state of Jalisco, the city of Puerto Vallarta is considered the second most important tourist destination in the Mexican Pacific, its spectacular mountain, beach and mangrove landscapes offer its visitors endless activities and tours. Puerto Vallarta was a traditional town before becoming an international tourist destination. The Spanish conquerors in 1525 named it Bahía de Banderas, based on the name of the culture that had settled here. After the Independence of Mexico it was renamed Las Peñas de Santa María Guadalupe and later shortened to Puerto Las Peñas during the years of the silver mining boom near San Sebastián and Mascota.… Read More
Read More »

Guided Tours in GUADALAJARA

Flights & Hotels in GUADALAJARA

More Tourist Attractions in MEXICO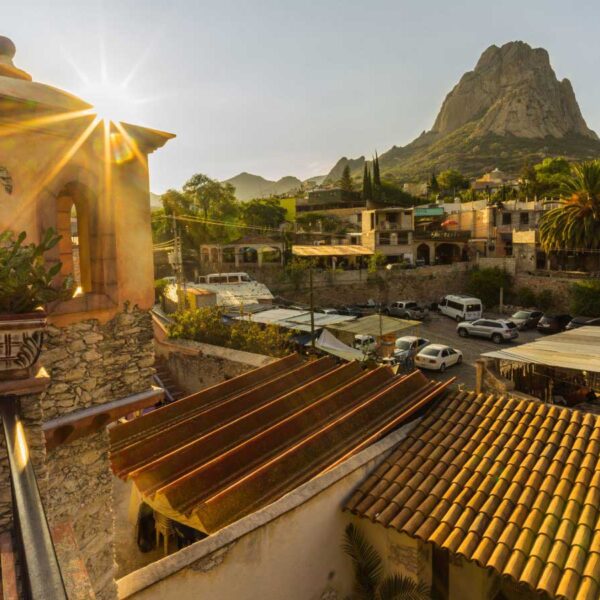 A Magical Town is a place with symbols and legends, towns with history that in many cases have been the scene of transcendent events for our country, they are places that show the national identity in each of its corners, with a magic that emanates from its attractions ; visiting them is an opportunity to discover the charm of Mexico. The Magical Towns Program contributes to revalue a set of populations in the country that have always been in the collective imagination of the nation and that represent fresh and varied alternatives for national and foreign visitors. A town that through time and in the face of modernity, has conserved, valued and defended its historical, cultural and natural heritage; and manifests it in various expressions through its tangible and intangible heritage. A Magical Town is a town that has unique, symbolic attributes, authentic stories, transcendent events, everyday life, which means a great opportunity for tourist use, taking into account the motivations and needs of travelers.… Read More
Read More »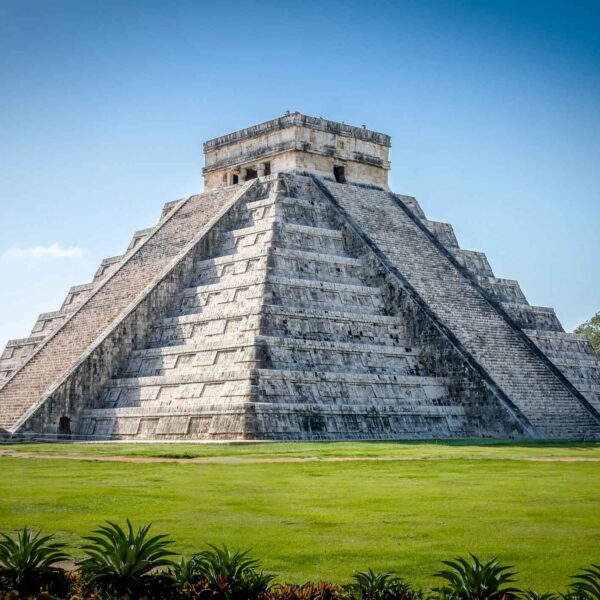 The Archaeological Zones are the cultural past of every Mexican. You will be amazed at the ambient, nature and the environment that surrounds them. Climbing to the top or being around it will take us back in time to admire every detail. México is a country of culture and traditions, many of which we have inherited from the pre-Hispanic inhabitants of this vast territory, although it is true that there were more settlements in the central and southern part of the country, it is also possible to find some archaeological remains in the north.
… Read More
Read More »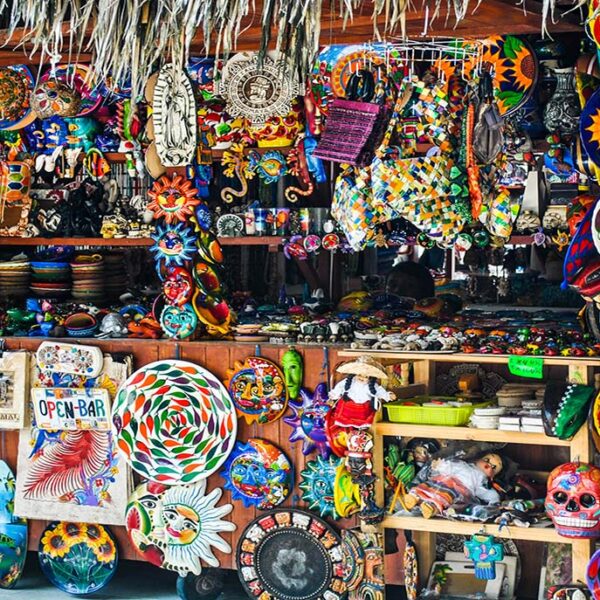 It is practically impossible to make a meticulous, and above all, accurate selection of the places to visit in Mexico. Each place that our country houses is unique and beautiful in its own way. Mexico, with its nearly 2 million km², has a large number of scenarios to offer, as well as endless activities to do. Do not lose your way and enter the places to visit in Mexico. In Mexico, apart from the beaches and its famous archaeological sites, there are many other really interesting sites and activities that you should know. In the surroundings of the main cities you will find places full of culture and tradition, where you can spend relaxing, interesting and fun vacations. On your trip through Mexico you cannot stop obtaining souvenirs, the crafts that are made here are of the highest quality and recognized worldwide. A shopping tour cannot be missed.… Read More
Read More »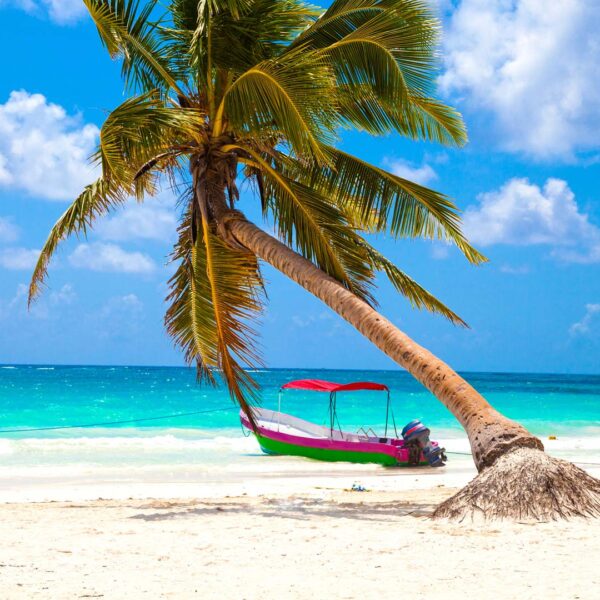 On the Beaches of Mexico you can immerse yourself in the intense blue ocean of the Pacific bays, sunbathe on the shore of the warm and transparent waves of the Caribbean Sea in Quintana Roo or even rest on the beautiful coasts of the Gulf of Mexico. Mexican beaches hide wonderful secrets for the traveler. By visiting them, in addition to enjoying the excellent climate and water activities, you can discover splendid archaeological sites and interesting colonial cities without traveling long distances.… Read More
Read More »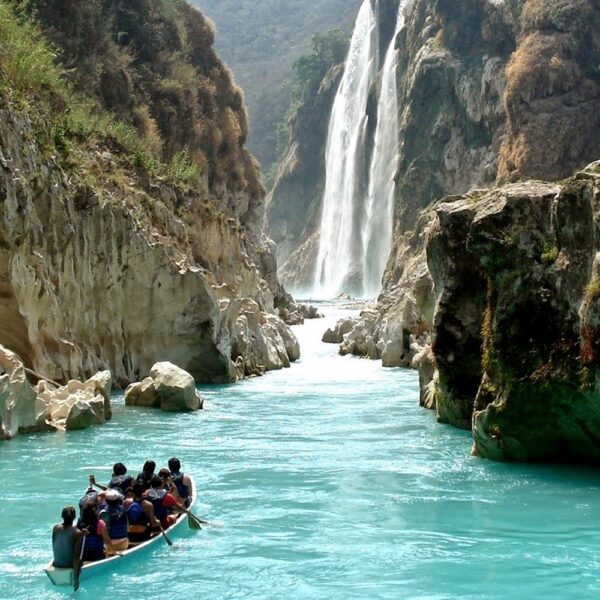 Mexico is one of the best countries for Ecotourism as it has a great variety of flora and fauna, as well as a large number of refuges for extraordinary species. You can enjoy recreational activities of appreciation and knowledge of nature through contact with it, such as: stargazing, observation of natural attractions, wildlife and bird watching. Throughout México there are more than 176 protected natural areas, 5 of them considered by UNESCO as Natural Heritage of Humanity. Just for this and much more, we believe that Mexico is a Paradise for Ecotourism.… Read More
Read More »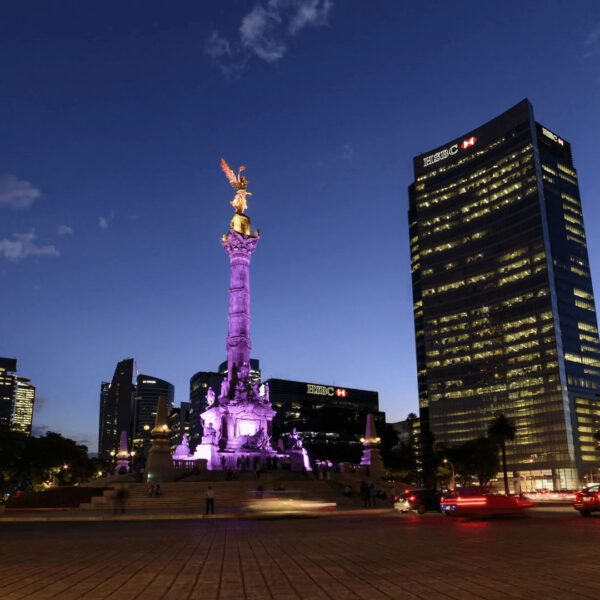 Folklore, gastronomy, literary culture, art and exhibitions, is what you will find in the capitals of the states of Mexico. To the north, colonial Mexico, Puebla, Guadalajara, Guanajuato, the Sonoran desert and the California peninsula. To the east Veracruz and the gulf. To the west Acapulco, Oaxaca and Tuxtla Gutiérrez. And to the south the Riviera Maya and the pyramids of Chichén-Itzá, Tulúm and Cobá in Yucatán, Palenque in Chiapas, the cenotes, and the Central American jungles.… Read More
Read More »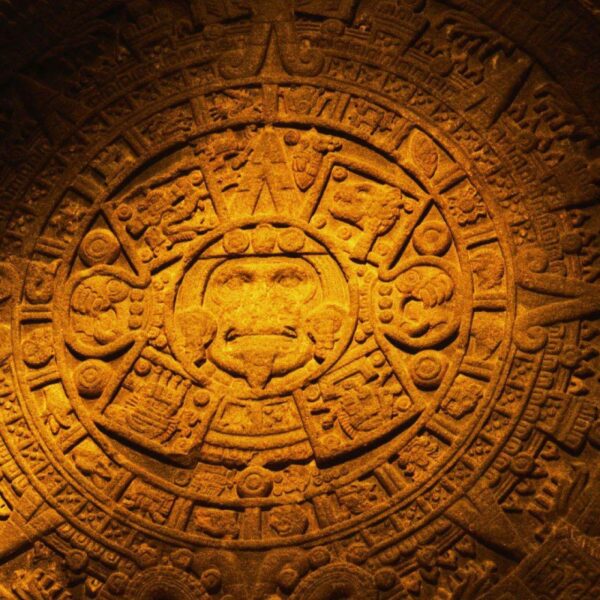 Mexico has an incredible diversity of landscapes, where the beauty of its beaches, internationally recognized, stands out. In its vast territory of coasts, there are beaches of unparalleled beauty, and colorful landscapes. A large network of first-class hotels and tourist services is available to visitors to these beaches. Mexico is also mystical places, dotted with archaeological testimonies inherited from its original inhabitants. Monuments made by the Mayas, Aztecs and Toltecs are located in magical landscapes, like lighthouses in an ocean of natural beauty. They offer visitors buildings that tell their history, and museums that collect their cultural heritage. And that keep alive ancestral traditions, in ceremonies and festivals, where you can enjoy cultural activities and entertainment.… Read More
Read More »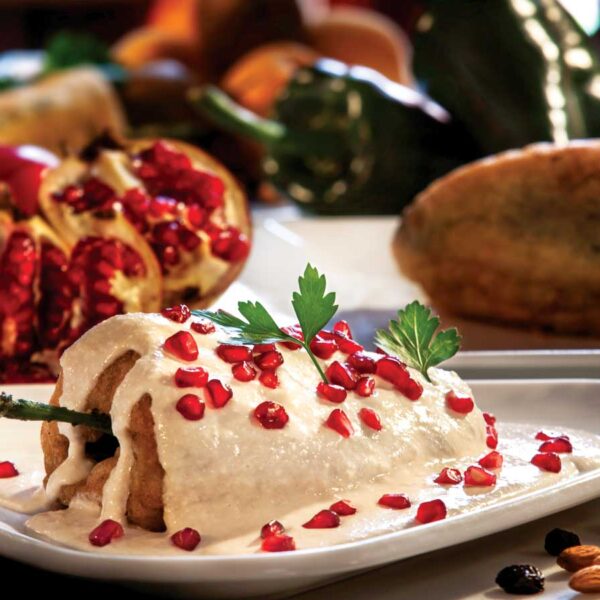 The Gastronomy of Mexico has a great diversity of typical dishes, which is why it was recognized by UNESCO as Intangible Heritage of Humanity. The basic and representative ingredients of Mexican dishes are: corn, coriander, chili, beans, piloncillo, nopal and tomato. Mexican cuisine is also characterized by its sauces, which serve as an accompaniment to traditional dishes, prepared based on spices.… Read More
Read More »