Mexico is synonymous with tourism, attractive and varied, capable of satisfying the desire for fun and discovery of travelers from all over the world. It is striking, from a tourist perspective, that certain states have an offer as effective as it is multifaceted. Jalisco is an example of the above, since, in addition to important metropolises and typical towns, it also offers notable beach destinations. A set of the most relevant is given to us by the Costa Alegre tourist corridor.
Tourist jewel of Jalisco, the Costa Alegre corridor offers us a mix of typical towns and virgin beaches. This combination, due to its geographical, environmental, cultural and historical particularities, makes this Jalisco corridor an irresistible travel magnet. In total, the Costa Alegre tourist corridor includes the following areas: Bahía de Navidad, Bahía Tenacatita, Costa Careyes, Bahía Chamela, Costa Majahuas and Cabo Corrientes.
Each of the points mentioned has some special characteristic, which makes it a must for any tourist. People who visit any of these places find valuable and fascinating aspects that cannot be found anywhere else in the Mexican Republic. And thus, the mountains, jungles, estuaries, coves, islands and beaches of the Costa Alegre tourist corridor, guarantee an unforgettable vacation in any circumstance.
Located between Puerto Vallarta and Manzanillo, Costa Alegre comprises the municipalities of Cabo Corrientes, Tomatlán, La Huerta and Cihuatlán and more than 30 fascinating beaches.
Bahía de Navidad offers us the tourist charm of beautiful places, such as Bahía de Navidad, San Patricio Melaque and Cuastecomate.
Bahía de Tenacatita has admirable sites such as: Cuixmala, El tecuán, Tenacatita, Los Ángeles Locos, Punta Serena, Boca de Iguanas, La Manzanilla and Tamarindo.
For its part, Costa Careyes abounds in exciting and romantic corners, such as: Playa Rosa, Careyes, Careyitos and Teopa. They are beaches that are distinguished by their captivating environment and great tourist infrastructure.
Bahía de Chamela offers us beaches such as: Las Alamandas, Islas Pajareras, Punta Perula, Chamela and El Negrito.
Costa Majahuas stands out for the magnificent waves of huge beaches such as Punta Peñitas, Cruz de Loreto, Majahuas and Chalacatepec.
Finally, Cabo Corrientes has beaches full of natural beauty, such as Las Ánimas, Quimixto, Corrales, Tehuamixtle and Villa del Mar.
Some of the sports that can be practiced in Costa Alegre are: polo, golf, sport fishing, skiboard, surfing, kayaking, sailing and windsurfing. Definitely, in the Costa Alegre tourist corridor, in Jalisco, you are guaranteed maximum fun on your next vacation.


Under the sublime sky of Bahía de Navidad, a fascinating journey begins through the beautiful and unforgettable Costalegre. With a magical sea as the perfect setting for a wonderful stay, accompanied by the different textures and colors of sand, the swaying of the waves, and an infinite range of pleasant experiences.
Undoubtedly, the ideal places to enjoy the sun, do beach activities and sports, go for a boat ride, go fishing, explore its tropical jungle, discover and enjoy every unforgettable moment are the towns of:
Barra de Navidad. Picturesque fishing village, delight of national and international tourism. Here is the first step towards the infinite charm of Costalegre. There is magic: be it for its sand or the blue of its sky; perhaps the majestic waves of the sea or its peaceful lagoon, or the cool breeze crossing the skin; It is its beauty and the kind treatment of the people; It is the miraculous image of the Christ of the Cyclone and the enigma of his arms; it is the panorama offered by its boardwalk; It is the possibility for lovers of sport fishing to get hold of a stupid sailfish, a marlin, a dorado or a tuna, in addition to participating in their national and international tournaments; is being able to fall in love in a spectacular sunset.
San Patricio Melaque. A magical beach where the coming and going of the waves is a game that the traveler easily lends himself to, falling in love with the gentle current that caresses him or lying in the sun to obtain a magnificent tan; the colors of the sea are a fascinating palette of tones that change from deep blue to almost emerald green; it is the beach of a town, San Patricio, which warmly welcomes those who come to enjoy the beach, the sun, romantic sunsets and a good seafood meal.
It is sheltered between rocks like a precious jewel is the extensive Melaque beach, with gentle waves and golden gray sand that allows you to enjoy the practice of a wide variety of water sports, including skimboarding. Traditional place for family visits, it has interesting attractions such as the Punta Melaque viewpoint, from which you can see the most impressive sunrises.
Walk in its wide commercial area or also take part in its traditional celebration in honor of Saint Patrick, on March 17.
Cuastecomate. A quiet place to enjoy the sea, practicing snorkeling and enjoying the sun … Embedded in the coast, is this small town, located in a beautiful cove that protects its beaches, which provides the ideal environment to enjoy the sea quietly.
On the slopes that flank this beautiful little town you can find some private bungalows, which makes for a scene full of beach atmosphere, where peace and tranquility reign; if you walk along the beach, you will easily find some of the seafood specialties restaurants that are located there, all palapa-type, as befits a fishing village; there you can enjoy a tasty variety of fresh seafood and unforgettable views.
Here the sensations of the tropical forest, the beach of fine gray sand and the imposing cliffs mix. It is a beautiful protected bay, which offers a gentle wave, ideal for the little ones and for practicing water sports, such as sailing, swimming, diving, wind-surfing and snorkeling.
First inclusive beach (or accessible for people with disabilities) in the Mexican Pacific. This place is adapted with signage, entrances, roads, urban and amphibious furniture, in addition to being a cardioprotected and self-sustaining beach for medical and emergency care.

This natural beauty is one of the few places on the Mexican coast where in certain seasons the sun rises and disappears on the same side of the sea. A site characterized by being ideal for snorkeling and diving, living the experience of capturing exquisite specimens of crab, snail, clam, lobster, octopus and oyster.
In this group of beaches you will find: El Tamarindo, La Manzanilla, Boca de Iguanas, Los Ángeles Locos, Punta Serena, Tenacatita and El Tecuán; beaches that give life and beauty to this bay.
El Tamarindo. Enigmatic place surrounded by spectacular landscapes, where you will enjoy a great tourism development. It has three beaches of incomparable beauty; enjoy a spectacular 18-hole professional golf course in the middle of the jungle and facing the sea, and afterwards, unwind in your relaxing outdoor spa. Also, admire an entire ecological reserve where an extensive variety of flora and fauna coexist, making it a majestic paradise.
La Manzanilla. Embellished by its palm groves that extend to Boca de Iguanas, with calm waves and soft sand, La Manzanilla is shown as a site admired and preferred by international visitors; Its estuary, with fascinating mangroves, is a natural habitat for crocodiles and various species of birds that contrast with its architecture, but at the same time makes it the ideal complement to visit its original kiosk, galleries, handicraft shops and traditional cuisine restaurants. and international.
Boca de Iguanas. An imposing beach frames this pleasant corner of nature and tranquility. By not having nearby towns, its beauty has remained intact. Therefore, you can practice activities such as camping, hiking, horseback riding or boat rides, and perform water activities, including fishing.
Punta Serena is a beach of unequaled tranquility and serenity both on sea and on land, which makes it a unique refuge that leads us to harmony and full contact with nature in body and soul. The vegetation is made up of palm trees, papaya trees and banana trees. It has a beautiful fauna which sometimes allows you to see even flamingos. In its surroundings you can only see virgin beaches. It is one of the few places in Mexico where the sun enters and leaves on the same side of the sea in winter. Its waters are ideal for sport fishing and sports such as skiing, rowing, swimming, sailing and diving proliferate; (The latter is highly sought after by foreign tourists just like the Kayak). They are practiced almost all year round, except in March and April.
Ángeles Locos. A paradisiacal place, of fine and golden sand bathed with a gentle swell, with palm trees protecting the shrimp farming estuary, a refuge for boats at the bottom of the bay. A place like no other, which allows you to enjoy a unique corner, where the sea meets the estuary known as La Vena, where you will enjoy a spectacular walk through tunnels of vegetation, populated by a great diversity of birds. One of the essentials of the trip is to get on a boat to travel the entire width and length of the bay, the tour can last up to three hours or more, but they fly by.
The central part of this bay points to the south. First we arrive at a true paradise: Boca de los Gorriones or de la Vena, where a lagoon flows into the sea through a small natural channel, with transparent waters that the sea pushes inwards, creating a fun current that we swim through. the other side, because immediately the channel becomes deep and the boats travel it to the pier. From there the small boats also depart that take you through the Zacatosa Marsh, a lagoon in the shape of a sinuous river whose mangroves, at a certain point, form a tunnel of vegetation, populated by pelicans, coots, other birds, crabs and even alligators or crocodiles.
Tenacatita. Famous for its spectacular mangroves, surrounded by a great diversity of flora and fauna, it stands out for the beauty of its golden sand beach, reflected in the contrast of the color of the sea, blue to emerald green, so transparent that sometimes it allows you to observe the frolic of fish, with a typical air that envelops and invites you to return and enjoy each time, to take boat rides and practice snorkeling and diving, or simply relax admiring its majesty.
El Tecuán beach offers a spectacular view of the open sea of the Pacific Ocean, caressing its coast; a unique paradise. In a dream environment you can enjoy bike rides, walks through nature, enjoying an exciting adventure.
Sierra de Manantlán Biosphere Reserve. The protection of the environment and the conservation of flora and fauna are the work of this reserve. The ecological area has more than twelve thousand hectares and almost three thousand species of plants, in addition to important vegetation that represents the ecological conditions of the mountain area of the country.
Cuixmala. Wrapped in an exotic and jungle luxury surrounded by lagoons, rivers and beaches, this exclusive place offers the alternative of living a unique experience, be it a family adventure, group living, or hiding with your partner. A virgin place declared an ecological reserve, a site for the protection of various species of flora and fauna "The Chamela Cuixmala Biosphere Reserve has been created to protect, fundamentally, the tropical deciduous forest and wetlands of the Jalisco coast. The Chamela-Cuixmala region it is characterized by its varied and abundant fauna and by maintaining considerable extensions of tropical deciduous forest and wetlands with little disturbance".

Corners full of passion The magical beauty of the place is surrounded by green cliffs that shelter the fine texture of its golden sand, as well as its set of coves with gentle waves. Place where nature is framed in its original Mexican architecture; the joy of its colors and the exquisiteness of its surroundings offer the visitor the ideal space for rest, meditation and relaxation in the midst of a sophisticated environment, which also includes a polo field surrounded by vegetation in its infrastructure. A suspension bridge, more than 30 meters in the air, connects to a small private island with natural gardens and a meditation platform. A large terrace is the perfect place to watch the Careyes sunsets. Enjoy its gastronomic specialties and exotic dishes of great luxury and excellent services. In water sports, go snorkelling and diving.
Teopa. This extensive and lonely beach is an extraordinary example of the benefits of mother nature, since it is the place chosen for the arrival of the hawksbill turtle, where a large lighthouse is the daily witness of the particular beauty of this area.
Careyitos is a small and exquisite cove that forms a perfect half moon, with a gentle wave of crystalline waters in the middle of two imposing cliffs, which at night seem to be sentinels guarding the reflection of the moon.
Careyes. Bordered by reefs and crags that jealously hide this exclusive beach where everything seems magical, from the shadows that are projected on its buildings, to the different shades of the enigmatic sunsets. Surrounded by an exotic and sophisticated nature, all this together make it the best kept treasure, ready to be discovered.
Playa Rosa. A suspension bridge between two cliffs is the faithful admirer of this colorful beach, since the hue acquired by the sea and the sun's rays, contrasts with the green of the plants and palm trees that rest on its shore, and invite the communion of the body with spirit.

This earthly paradise has a myriad of characteristics that make it unique; it is a privileged place with a great variety of natural contrasts since it has different maritime settings.
Home of sea and land birds, it has more than ten kilometers of varied maritime and river scenes, an ideal place populated with motifs for brush artists, the melodious singing of the waves as they collide with the steep rocks, the greenery of its hill to Let the romantic regulars contemplate the vast sea. The tranquility of its beaches for the enjoyment of the little ones, the rocks for the diver, are the qualities that the Bay of Chamela offers. All of its unexplored and small islands such as: La Colorada, Cocinas, San Andrés, Pajarera (a bird reserve and ideal place for diving), Novilla, Esfinge, San Pedro, San Agustín and La Negrita, are all accessible to visit. by boat and without a doubt they represent another attraction of the Bay.
Beaches such as El Negrito, Las Rosadas, Chamela, Punta Pérula and Las Alamandas, represent the great attraction of this bay.
El Negrito. This beach has the charming characteristic of being next to the hill, where the Bay begins, endowed with a cliff on its left that gives life to unique forms on the cliff and rocks on its right. The sunsets at El Negrito are unforgettable, the kind that steal a smile from you. It may be because of the cliffs and cliffs that surround you, creating a gentle wave ideal to enjoy swimming and diving. Whatever the reason, you should not miss it.
Chamela. Without a doubt, the main tourist destination in the Bay is Chamela beach. The extensive beach with doors to the open sea and the hotel infrastructure, offers its visitors. The beautiful sand of its beaches, the shining sun on the sky, the invigorating freshness of its waters and the peaceful outline of its landscape. Ideal place to carry out different activities such as: water sports, sport fishing and for the exciting exploration of its set of islands, where you can enjoy diving and the tranquility of swimming.
In addition to being an element that enhances the beauty of the place, the nine islands help to soften the waves that brush the beaches of La Fortuna and Las Rosadas.
Punta Pérula. Curved beach of considerable width that forms a cove that ends in the rocks of Punta Pérula, converted into an excellent natural marina, a refuge for small boats. A fishing village and a beautiful natural marina with a beach of fine, golden sand, which offers a gentle surf. Place where most of the fish and seafood consumed in Costalegre is obtained, so in its rustic palapas restaurants you can enjoy fresh seafood.
Islas Pajareras. Within this group of islands, among the most attractive is Isla Cocinas, with a beach of white and soft sand, a faithful companion of a crystalline sea that invites you to dive immediately. Also visit Isla Pajarera, home to a great diversity of endemic birds that accompany the natural beauty of the place with their charms. Likewise, they are home to the exotic Bobo bird, whose particular characteristics make it the main attraction of the place. The unison singing of the hundreds of birds that inhabit this place, reflect the immense symphonic work of nature at its best.
Las Alamandas. Located near the community of Quémaro; We find an exclusive and regal retreat, which has an extensive beach with a fine texture and golden tone in its sand, with an impressive waves, as an attraction for its visitors. It is made up of 600 hectares of green and lush lands that surround a set of luxurious private villas, housing a small group of guests at a time. Inside each villa it has an exquisite decoration, in which Mexican art stands out with its color. The beautiful refuge is ideal for the visitor who seeks to disconnect from the hustle and bustle and routine stress, offering personalized attention while respecting the privacy of its guests.

Rustic charm. Through an immense open sea of capricious waves, between different textures and colors of sand, this tourist destination is an excellent place for adventure, since its endless kilometers of beach and estuaries form the chosen space. Ideal space for the arrival, spawning and protection of several species of turtles. The set of beaches that harmonize this capricious area are: Chalacatepec, La Peñita Pintada, Majahuas, Cruz de Loreto, Punta Las Peñitas, in addition to the impressive Cajón de Peñas Dam; all of them are places that contribute with their characteristic touch of beauty.
Chacalatepec. Extensive beach with imposing waves, with stories as impressive as that on its shore, among the stones, you can see the remains of a ship that is presumed to be pirates.In Chalacatepec the view plays a joke on the traveler and at times, the blue intense sky merges with the sea, seeming that the horizon is lost. The place is distinguished by not having hotel infrastructure, which allows total contact with nature. Special to relax and enjoy a sunny day, and that in reality the most valuable thing around it is the variety of wild fauna, which is considered unique throughout the world.
Playa Peñitas. It is guarded by a large number of rocks, which refer to its name. It is worth mentioning that there are pre-Hispanic paintings on the ceiling of a natural graniodite stone cavity and that throughout the Tomatlán river bank there are vestiges of ancient cultures, abundant petroglyphs, among which there is a "Game of Patolli" of which there are only two in western Mexico. In addition, its waves make it an ideal place for surfers.
Majahuas. This is the ideal place when it comes to camping, since the extensive and impressive beaches combine with its peaceful estuary, making it a pleasant place to feel nature. In addition, here is one of the most important turtle camps in the state.
Cruz de Loreto. Community that is the gateway to an impressive tourist concept for its rustic and original charm in communion with nature, for its respect for ecology and architecture harmonized with the environment, the use of sunlight and the use of candles at night , imposing sunrises and a great variety of birds, the mystery of the 'Estero del Ermitaño' and a host of other attributes, make you feel that time has stopped here.
Punta Peñitas is an ideal beach for sailing and fishing. Protected by its robust vegetation, it has been preserved as an almost virgin beach and is characterized as the main supplier of fish in the region. Since the 1990s this area of the Jalisco coast was declared an Ecological Tourist Corridor. It presents itself to the gaze of travelers as scarcely explored sanctuaries, lush vegetation, impressive cliffs, inlets of calm waves, intriguing mangroves and vast areas of evergreen vegetation.
Cajón de Peña Dam.The largest dam in Jalisco, with its immense curtain that resembles a fortress that houses the most picturesque landscapes, surrounded by a range of greens that contrast with each other and where water sports such as bass fishing, skiing and windsurfing are practiced. It also has comfortable cabins for you to rest and forget your daily routine.

Nature Saved for you. Between the green color offered by the Sierra Madre Occidental and the turquoise blue of the sea, is one of the most beautiful places in the Pacific Ocean.
Place of microclimates and capricious vegetation, such as the path from palms to pines. It is an extensive paradise with almost virgin forests surrounded by rivers and waterfalls, forming exuberant pools, which are craving for a relaxing bath. It is the ideal place to practice any kind of adventure sports and other more relaxing activities.
It has several beaches, some already well known for their proximity to Puerto Vallarta, such as 'Las Tres Perlas': Las Ánimas, Quimixto and Yelapa, there are also Caletas, Majahuitas and others almost unexplored, such as: Pizota, Tabo and Tabito, Chimo, Corrales, Mayto, Tehuamixtle, Villa del Mar and Ipala. Without a doubt, it represents the nature saved for you, and an excellent option for an unforgettable vacation.
El Tuito. It is the municipal seat and gateway to Cabo Corrientes. Its colors, aromas and history make it a good resting place. In the main square you can see the garden with its temple, surrounded by palm trees and splendid trees, such as the 'María' tree. The ruins of the Ex Hacienda San José are another attraction dating from 1875; Also close to the head, you can find the petroglyphs, the park of 'Las Juntas y Veranos' and visit the botanical garden.
Project-JAGUAR
This project has been carried out since 2003, in order to protect the jaguar and associated species. With the support of SEMARNAT Jalisco, UMA Santa Cruz del Tuito and Servicios Forestales el Tuito (Technical Responsible for UMA) built a 1.1-hectare "Refugio Jaguar" shelter in the mountains with natural vegetation inside. seeks to carry out eco-tourism and educational activities in order to protect the jaguar in the region and raise awareness among the population.
Las Juntas y Los Veranos. This town has an extensive area of forest and jungles, as well as rivers, permanent streams and waterfalls with a great biodiversity of flora and fauna.
Villa del Mar. With ecological cabins with splendid views of the sea, this is a pleasant beach that offers a varied list of activities to do, such as hiking, horseback riding or kayaking, photographic safaris, etc.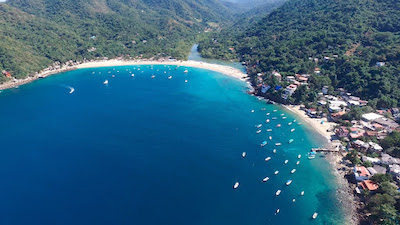 Tehuamixtle. Admirable cove protected by turquoise waters, which offer refuge to yachtsmen who want to spend the night sailing, and where gastronomy is an adventure for the palate, being prepared with fresh seafood and fish freshly obtained from the bay.
Mayto. With an extensive virgin beach, one of the largest turtle camps on the Jalisco coast is located here, where guided tours are offered to learn a little about the species that arrive to spawn on this beach.
Corrales. Refuge of nature with a soft gray sand beach and barely perceptible waves, with an imposing view of the sea from the spectacular mountains. Saved to be discovered.
Pizota. Two beaches in one with equal beauty, which are in a semi-virgin state, ideal for those who like absolute peace.
Tabo y Tabito. Due to its splendid views and its natural beauty, Playa del Tabo and its smaller beach El Tabito, represent one of the most pleasant corners, which may well pass for small paradises.
Chimo. Placido fishing village, with magic of nature; It can be visited by boat leaving from Yelapa or Corrales.
Quimixto. Known for its impressive waterfall of ten meters high, which can be reached on a pleasant horseback ride or on a walk; perfect excursion to spend with the family. Majahuitas Beach is a magical Eden located next to the town of Quimixto. This natural reef is home to a diverse range of marine life, diverse tropical fish, turtles and stingrays, a paradisiacal beach only accessible by sea. Its beauty is complemented by numerous coves and an underwater canyon, made up of several caves decorated by black reefs, inhabited by multicolored fish and the so-called eel gardens. From late November to late March, the bay is filled with sea turtles, dolphins, manta rays, and gray and humpback whales. It is recommended to hire a water taxi or take a tour in a duly accredited agency.
Las Ánimas. Soft sand beach, suitable for diving due to the coral formations and its marine fauna. You can also rent pangas to visit the different beaches in the area, as well as houses and cabins.
Yelapa. Large cove where the Tuito River empties. A magical quiet beach, perfect for swimming and doing different aquatic and adventure activities. You cannot miss the famous Yelapa pie.

More Tourist Attractions in JALISCO
Jalisco
The state of Jalisco has an amazing diverse and delicious cuisine, it is arguably one of the most traditional regions of Mexico. When Spanish settlers came to the region they introduced several ingredients to the Mexican diet. This fusion of cuisines and ingredients has made Mexican cuisine one of the most extensive and nuanced cuisines in the world. Classic dishes for the area include the Birria, a dish made of beef, goat, or lamb baked in a sauce with several spices, hot peppers, and chopped onion, prepare it is in a barbecue, in a hole in the ground; the pozole, stewlike soup of pork or chicken, hominy, mild chili peppers, and coriander leaves; the pipian, a sauce served as a condiment or marinade sauce for poultry, seafood, pork, and vegetable dishes; tostada de pata, fried tortilla with beef meat; enchiladas tapatías, a corn tortilla rolled around a filling and covered with a creamy poblano chile and tomato sauce; and the famous tortas ahogadas, a sandwich made of a special bread called "birote" (saltier than bread rolls) stuffed with pork covered or "drowned" in a spicy sauce prepared with tomatoes and hot peppers.… Read More
Read More »

Guided Tours in the BEACHES IN JALISCO

Flights & Hotels in PUERTO VALLARTA

More Tourist Attractions in MEXICO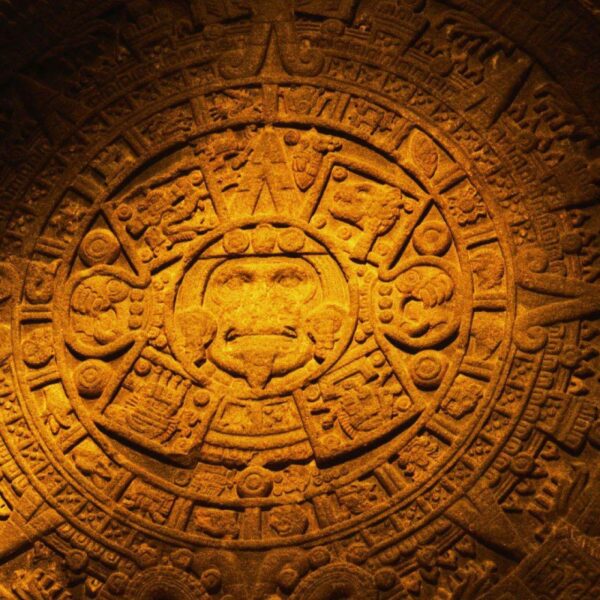 Mexico has an incredible diversity of landscapes, where the beauty of its beaches, internationally recognized, stands out. In its vast territory of coasts, there are beaches of unparalleled beauty, and colorful landscapes. A large network of first-class hotels and tourist services is available to visitors to these beaches. Mexico is also mystical places, dotted with archaeological testimonies inherited from its original inhabitants. Monuments made by the Mayas, Aztecs and Toltecs are located in magical landscapes, like lighthouses in an ocean of natural beauty. They offer visitors buildings that tell their history, and museums that collect their cultural heritage. And that keep alive ancestral traditions, in ceremonies and festivals, where you can enjoy cultural activities and entertainment.… Read More
Read More »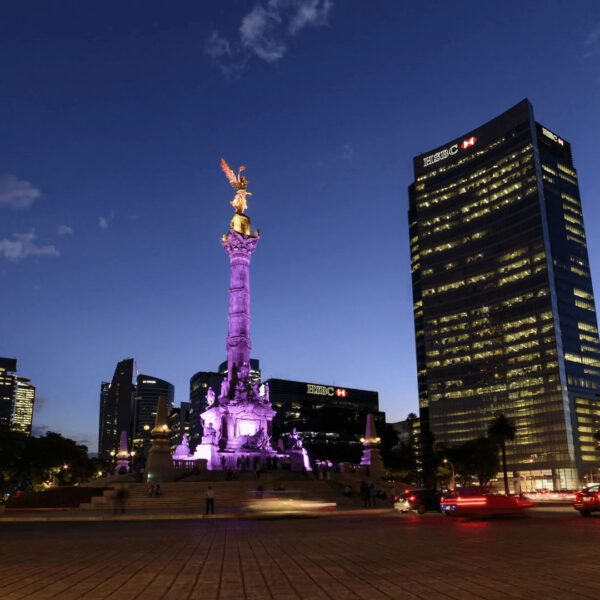 Folklore, gastronomy, literary culture, art and exhibitions, is what you will find in the capitals of the states of Mexico. To the north, colonial Mexico, Puebla, Guadalajara, Guanajuato, the Sonoran desert and the California peninsula. To the east Veracruz and the gulf. To the west Acapulco, Oaxaca and Tuxtla Gutiérrez. And to the south the Riviera Maya and the pyramids of Chichén-Itzá, Tulúm and Cobá in Yucatán, Palenque in Chiapas, the cenotes, and the Central American jungles.… Read More
Read More »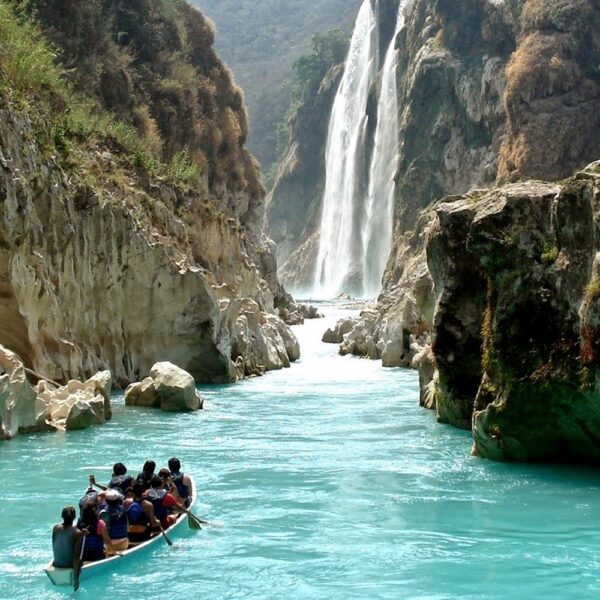 Mexico is one of the best countries for Ecotourism as it has a great variety of flora and fauna, as well as a large number of refuges for extraordinary species. You can enjoy recreational activities of appreciation and knowledge of nature through contact with it, such as: stargazing, observation of natural attractions, wildlife and bird watching. Throughout México there are more than 176 protected natural areas, 5 of them considered by UNESCO as Natural Heritage of Humanity. Just for this and much more, we believe that Mexico is a Paradise for Ecotourism.… Read More
Read More »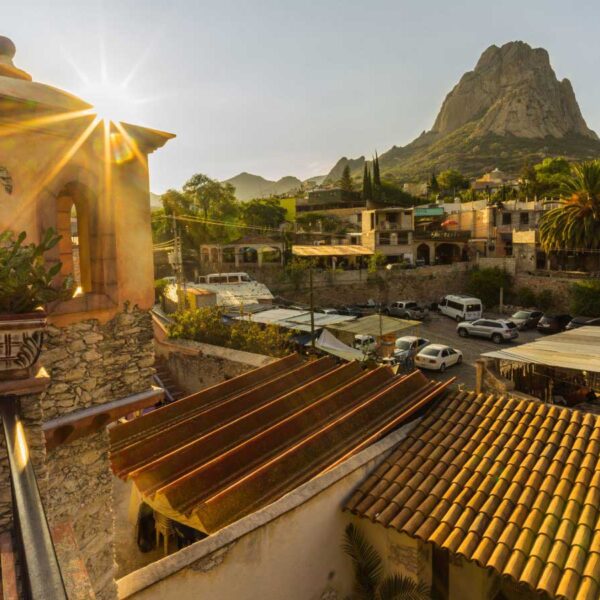 A Magical Town is a place with symbols and legends, towns with history that in many cases have been the scene of transcendent events for our country, they are places that show the national identity in each of its corners, with a magic that emanates from its attractions ; visiting them is an opportunity to discover the charm of Mexico. The Magical Towns Program contributes to revalue a set of populations in the country that have always been in the collective imagination of the nation and that represent fresh and varied alternatives for national and foreign visitors. A town that through time and in the face of modernity, has conserved, valued and defended its historical, cultural and natural heritage; and manifests it in various expressions through its tangible and intangible heritage. A Magical Town is a town that has unique, symbolic attributes, authentic stories, transcendent events, everyday life, which means a great opportunity for tourist use, taking into account the motivations and needs of travelers.… Read More
Read More »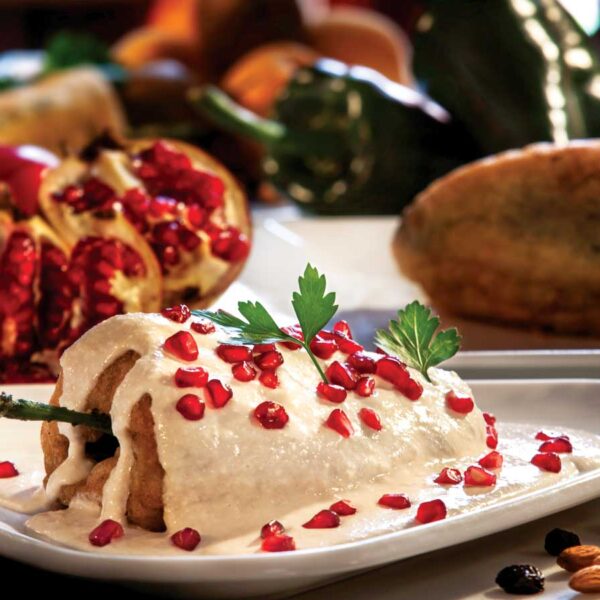 The Gastronomy of Mexico has a great diversity of typical dishes, which is why it was recognized by UNESCO as Intangible Heritage of Humanity. The basic and representative ingredients of Mexican dishes are: corn, coriander, chili, beans, piloncillo, nopal and tomato. Mexican cuisine is also characterized by its sauces, which serve as an accompaniment to traditional dishes, prepared based on spices.… Read More
Read More »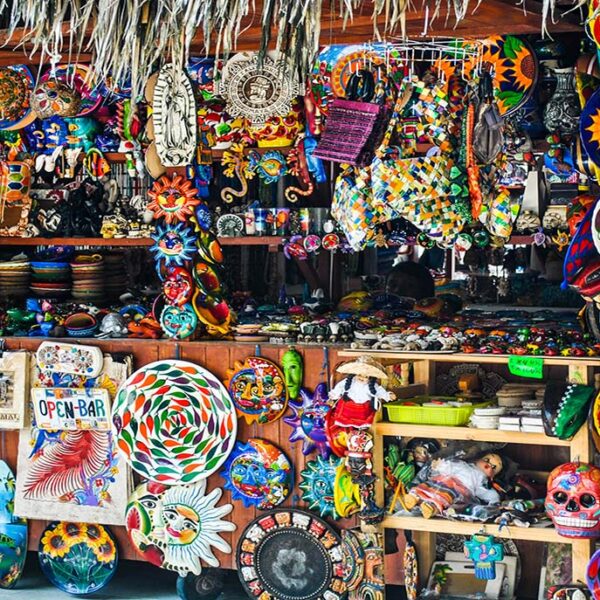 It is practically impossible to make a meticulous, and above all, accurate selection of the places to visit in Mexico. Each place that our country houses is unique and beautiful in its own way. Mexico, with its nearly 2 million km², has a large number of scenarios to offer, as well as endless activities to do. Do not lose your way and enter the places to visit in Mexico. In Mexico, apart from the beaches and its famous archaeological sites, there are many other really interesting sites and activities that you should know. In the surroundings of the main cities you will find places full of culture and tradition, where you can spend relaxing, interesting and fun vacations. On your trip through Mexico you cannot stop obtaining souvenirs, the crafts that are made here are of the highest quality and recognized worldwide. A shopping tour cannot be missed.… Read More
Read More »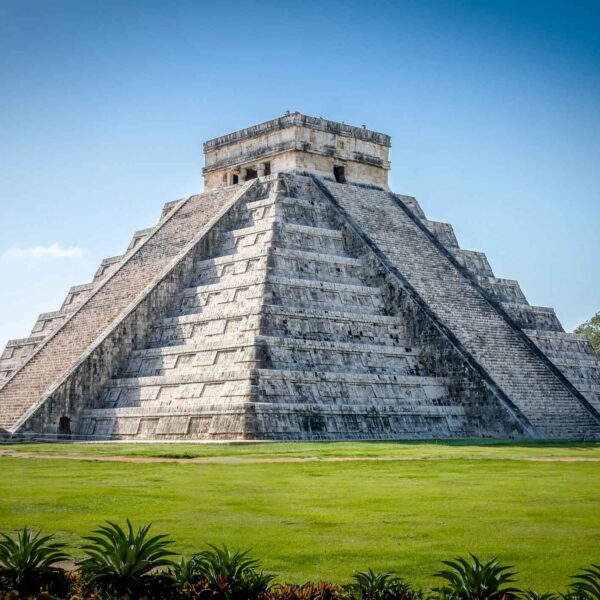 The Archaeological Zones are the cultural past of every Mexican. You will be amazed at the ambient, nature and the environment that surrounds them. Climbing to the top or being around it will take us back in time to admire every detail. México is a country of culture and traditions, many of which we have inherited from the pre-Hispanic inhabitants of this vast territory, although it is true that there were more settlements in the central and southern part of the country, it is also possible to find some archaeological remains in the north.
… Read More
Read More »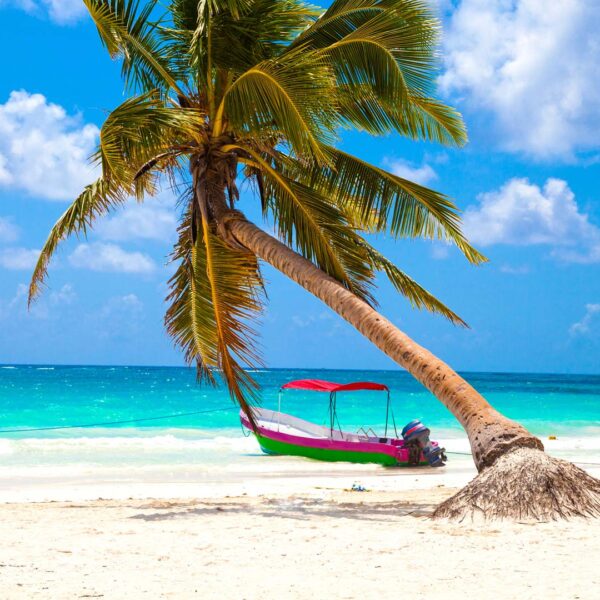 On the Beaches of Mexico you can immerse yourself in the intense blue ocean of the Pacific bays, sunbathe on the shore of the warm and transparent waves of the Caribbean Sea in Quintana Roo or even rest on the beautiful coasts of the Gulf of Mexico. Mexican beaches hide wonderful secrets for the traveler. By visiting them, in addition to enjoying the excellent climate and water activities, you can discover splendid archaeological sites and interesting colonial cities without traveling long distances.… Read More
Read More »