Colima's traditional cuisine has stood out for its magnificent variety of splendidly seasoned dishes and for its marked Spanish influence. All the gastronomy of the State has sought to adequately combine the ingredients to flatter the taste of the most demanding diners.
It stands out for its variety of splendidly seasoned dishes, since in the traditional food of Colima we can find meat, seafood or vegetables to mention some delicious ingredients.
Although small, the state is home to microclimates that give it diversity, from the sea to snow-capped peaks. This widens the availability of ingredients and enriches the gastronomic culture.

The gastronomy of Colima is a fusion of the local gastronomy and the Spanish gastronomy due to the colonial period in Mexico. However, it is also important to highlight the influence of European currents with regard to the evolution of cuisine in this region.

Traditional Dishes of COLIMA
Sopitos from Colima

In Colima a sopito is the equivalent of a sope in the rest of the country. The peculiarity is that here they are accompanied by cooked ground beef, cabbage, slices of onion, radish and Comala fresh cheese, bathed in delicious tomato juice. Most are small so you can eat more than one without guilt. They are a very good option to snack before getting into the main dishes. It can also be accompanied by a spicy sauce made with tree chili and green tomato.
Dry pozole
Legend has it that this dish was made by accident in Manzanillo, when a lady forgot it over some coals that appeared to be extinguished, which caused the caldillo to evaporate. It is a reduction of white pozole, so it shares its ingredients. Since then it is customary to eat it this way. The best thing is that its elaboration is simpler. From there its popularity spread to the rest of the state and the country, becoming known by the name of "dry pozole". It is delicious to eat on toasted corn.
Tatemado
Along with the dry pozole, this may be one of the most emblematic dishes in all of Colima. It is prepared with pork or beef chamorro; the sauce is made with guajón or guajillo chili, tuba vinegar, spices, aromatic herbs and tomatoes. It is called tatemado since all the ingredients of the sauce are put on the fire until they burn before being blended to obtain more intense flavors.
Although this dish is shared with Michoacán, Jalisco and Guerrero, Colima has its version and does not ask anything of the others. Beef jerky is shredded and mixed with scrambled egg. Subsequently, a sauce is prepared with guajillo chili, cumin, pepper, garlic and tomato to make.
Colima ceviche
Regarding the dishes cooked with fish, we can talk about the Colima ceviche, which differs from the great variety of cebiches in the country because it is prepared with sawfish, lemon juice from Tecomán, carrot, onion, cilantro and tomato. But also the chopping of the seafood is much finer, which allows a greater presence of the rest of the ingredients. Another characteristic is that the traditional recipe includes carrots and habanero peppers.
Iguana a la Orange

Although less and less consumed, the iguana is among the main and most exotic ingredients of Colima cuisine. It is prepared orange, Mexican, almond, golden with nopales or even barbecued. Abundant in this coastal region and not very appealing in appearance, this animal has a high nutritional value. However, increasingly, it belongs to the range of exotic foods that not every tourist dares to try. It was and is essential among the typical dishes of Colima.
Sweet enchiladas
If you like the mixture of salty and sweet flavors, do not miss these enchiladas. Most of them are stuffed with chicken or sweet picadillo but the magic is in the sauce. It is a mixture of guajillo chili with chocolate, cloves, piloncillo, cinnamon and other spices. In some places they are decorated with raisins and almonds; the traditional thing is to eat them with radishes, fresh lettuce and onion.
Chilayo
The chilayo takes advantage of the flavor of the backbone and prepares the chilayo, a broth made from tomato and guajillo chili. As a side dish, it brings the complete pork backbone, as well as rice and green tomato; some people flavor it with cumin and pepper, a delight.
Parotas
You will find parota trees throughout the forested area of Colima. The fruit is a pod with a very peculiar shape and the seeds have the same name. It is a very delicate flavor with which you can make ceviches, salads and even pancakes.
Broth of "Chacales"
The name "Chacales" (freshwater prawns) comes from the Nahuatl chacallin, considered an exquisite delicacy since pre-Hispanic times, very common in Camotlán de Miraflores, Manzanillo. If you want to prepare this delicious dish of Colima cuisine, here I leave you the recipe.

The ingredients are: "chacales", tomato, garlic, oil or butter, dried chilies, cumin, coriander. First, the "chacales" are washed and we proceed to dry them in a saucepan without oil over low heat, since they have an orange color, we add the oil and let them brown medium to be able to incorporate the ground tomato with the chilies, garlic, cumin and water to taste. To give flavor we add a sprig of coriander, salt and if you like ginger. We let it boil until it has a thick consistency and it is time to taste this typical food from Colima.
Menguiche
The combination of rajas poblanas with fresh cheese is always a guarantee. The menguiche uses this mixture and is cooked with tomato sauce and corn kernels. Prepare a taco of menguiche to snack or eat it as a garnish for a main dish.
Paw Toast

To eat something fresh in the constant heat of Colima, tostadas de pata are a great alternative. You will find them in all sizes, but generally they will be large tortillas that can fit three to four pig's trotters. Pickled pig's feet are used with carrots, jalapeno peppers and other pickled vegetables. They are crowned with lettuce, cream and fresh cheese from Comala.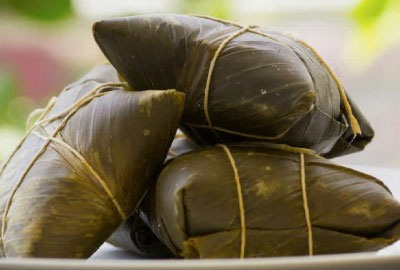 Ash tamales
Tamales are another Mexican appetizer that takes on a special personality in the gastronomy of Colima, such as the ash tamale that originates from the Taurino municipality, Colima. Its name is due to the color it acquires when beans are added and not because it has ashes. In this state there are stuffed with mule leg, with beans, wrapped in a corn husk. But there are also meat and tender corn tamales. Tostadas and beans with diapers or pork beans containing lard and chorizo are also part of the offer.
Pepena
When we party the day before, we always crave a comforting broth and Colima is no exception despite the heat. The pepena is a colimota interpretation of the belly or the small; They are beef viscera cooked in a broth made from guajón chili (a variety of guajillo), tomato, aromatic herbs and spices.
Cuachala
You cannot talk about the gastronomy of Colima and leave Coaxala, Coachala or Cuachala aside. It is shredded chicken and/or pork in tomato and chili broth, usually pasilla or rattlesnake. They are cooked with lard and corn dough, which give the dish a unique touch.

Tejuino
The typical food of Colima also includes drinks and the list is headed by the refreshing tejuino, made from corn. Liquefied pineapple pulp, cinnamon and piloncillo are added, as well as lemon and chili. It's delicious on a hot day.
Comala style punch
For the holiday season, the ponche makes its appearance, which is made from pomegranate, although there are also plums, peanuts, raisins, tamarind and guayabilla. If you like the punch with picket, in the gastronomy of Colima you will find it. For its preparation, pomegranate and a mezcal made from "Tuxca" are used, a plant that grows near the volcano.
Tuxca
Here it is not called mezcal or tequila, it is tuxca. Together with Jalisco, this agave wine is produced, which although it does not have a denomination of origin, it is made with a very traditional process. The process is the same as for any agave distillate, with the difference that it is made in taverns, not palenques. Another difference is that stills are not used, but rather the distillation takes place in parota tree trunks and the heat is provided by firewood fires.
Tuba
Palm trees arrived in Mexico with the conquest and since then the entire plant has been used. In the heart of the palm, where the leaves come from, there is a liquid that is extracted and serves to refresh and hydrate the body. The tuba is a drink that you will find in the streets of the city of Colima. It is painted with beets and decorated with peanuts to give it a salty touch. It's cool for any hot day.

Typical Sweets and Desserts of COLIMA
Comala Bread
One of the most popular places in Colima is the one that evokes the magical realism of Pedro Páramo: Comala. Here you will find gastronomic delights such as his famous bread. This region was occupied by the French and Germans who taught the inhabitants the bakery trade and from there the tradition arose. Don't miss the "picones" and "conchas" along with a steaming cup of pot coffee.
Coconut Alfajor
It is a typical sweet of different sizes and colors (white, yellow, green, red or pink) but with the same flavor that you have to try.
Other typical sweets for all tastes and that you will find in Colima:
Coconut sweet

Honeyed fruit

Plum tamales

Coconut stuffed lemons

More Tourist Attractions in COLIMA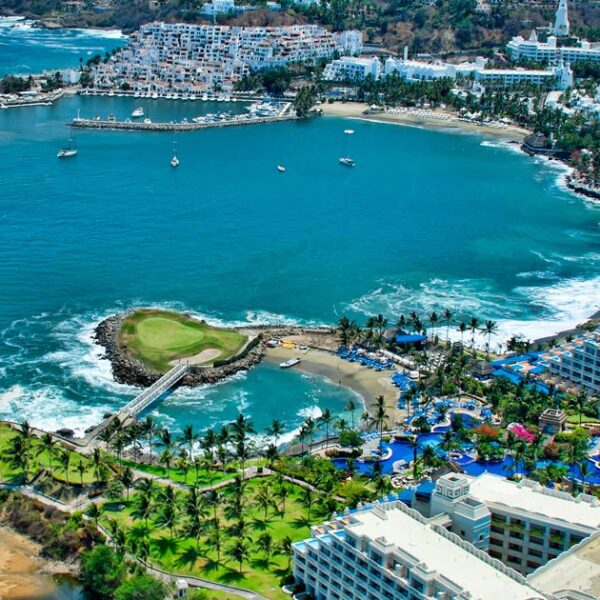 Beaches
Port city of the Mexican Pacific and international sport fishing destination with charming bays, beautiful boardwalk and golden beaches. Venture into its own jungle trails for ecological and adventure tourism. For pleasure or business, this high altitude port has a lot to offer. … Read More
Read More »

Flights & Hotels in COLIMA

More Tourist Attractions in MEXICO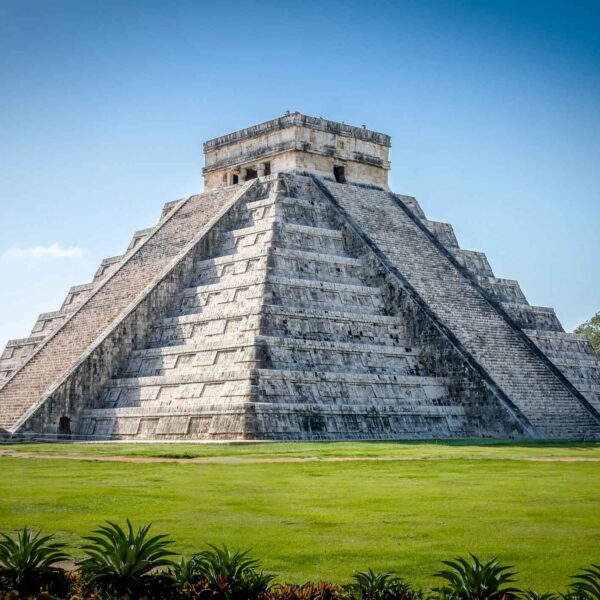 The Archaeological Zones are the cultural past of every Mexican. You will be amazed at the ambient, nature and the environment that surrounds them. Climbing to the top or being around it will take us back in time to admire every detail. México is a country of culture and traditions, many of which we have inherited from the pre-Hispanic inhabitants of this vast territory, although it is true that there were more settlements in the central and southern part of the country, it is also possible to find some archaeological remains in the north.
… Read More
Read More »