A great pillar of Gastronomy in Campeche is undoubtedly the enormous variety of products that the sea has provided its inhabitants since time immemorial. The various species of fish and shrimp have been the main ingredients of many of the region's foods, although we must not forget those that originally belonged to the Mayan culture, such as turkey, deer, wild boar and later pork, introduced by the Spanish.
The traditional food of Campeche is very similar to the Yucatecan, so that in it we find culinary expressions such as stuffed cheese, cochinita pibil, black stuffing, dogfish bread and the famous pibi-chicken.
However, we can mention some specialties of Campeche cuisine that are worthy of the most demanding gourmet, such as the fried oysters, the pompano covered with achiote and a pinch of cumin, or the squid stuffed with shrimp and the tamales stuffed with chaya leaves and boiled egg wrapped in banana leaves.
In the extensive territory of the state of Campeche we will always find a corner, a small inn or a whole restaurant where we can savor other stews invented by the locals, such as poc-chuk pompano, pompano in green sauce, crabs in different forms , the grilled venison meat with achiote and, to conclude, the unbeatable cocktails prepared with the richest and most varied fresh seafood that arrive practically from the sea to your palate.

Typical Dishes of CAMPECHE
Panuchos
It is made from corn, but the stew in this state usually changes to those that are normally known as cochinita pibil in Yucatan. First you must know that the base of the panuchos are tortillas, that's right, these can be made from scratch in a comal and they are usually a little thicker, since they are filled with refried beans. Later they are fried in lard to give the dish that crunchy touch, after which the main stew is placed on top.
This can be accompanied by shoddy shrimp in butter with a delicious pico de gallo or the traditional chicken or beef ones and they are accompanied with parboiled purple onions, simply a delight.
Coconut Shrimps

Surely you've tried some breaded shrimp, but you weren't expecting this unique dish from Campeche. To make the coconut shrimp, first of all, you must have some good shrimp, eye, large and peeled, but do not remove the tail, this will give your typical Campeche dish more visibility. Later we will need dry and grated coconut, this beauty will be used to bread the shrimp.
And finally your mixture to weather us, for this we will need wheat flour, egg, evaporated milk, and a touch of liquid seasoning of your choice. You can add a chipotle dressing or any sauce of your choice. In Campeche they are usually accompanied with a bed of green apples in syrup, these are prepared from home with water, cinnamon and sugar, this will give it a special sweet touch.
Puchero
Another of the traditional dishes of Campeche is the stew, as in every state we always find a delicious broth and the stew is no exception. The "puchero" is a delicious dish within the typical food of Campeche based on beef broth and vegetables.
That has vegetables such as pumpkins, green beans, carrots, potatoes, chickpeas and cabbage, yes, something that gives a very special flavor to the stew is the marrow. An interesting fact about this typical dish from Campeche is that it is of Spanish origin, that's right, it was cooked since the time of the viceroyalty.
But today it has become an important part of multiple states such as Baja California, Querétaro and the aforementioned Campeche.
Bread of Cazón (Dogfish)
There is no doubt that one of the typical dishes of Campeche is dogfish bread. Because Campeche is relatively close to the Gulf of Mexico, much of its diet is based on marine fauna.
The Cazón is a species of marine shark (dogfish), hence the name pan de cazón, since it is made with this species.
Two tortillas are needed, preferably made by hand, on which some good beans are spread. The cazón is fried and placed in the middle of the tortillas, making a type of sandwich. This is placed on a plate, preferably deep, and a homemade tomato sauce is placed on it. Finally, it is decorated with xcatic chili, which is famous in the region and is intensely hot.
Nowadays they usually add a little avocado and in some cases they replace the dogfish with white fish, since it is not so common to find it anywhere. You can substitute the xcatic chili for habanero chili, which will give a simply delicious flavor to this typical food of Campeche.
Poc Chuc
This word comes from Mayan origin and means pok, roast or toast, and chuc, charcoal, this means grilling over charcoal, hence the technique of making the dish. Poc chuc is one of the representative dishes of Yucatan cuisine, but in Campeche, being a neighboring state, I include it within its representative food.
First of all, you should know that this dish is made with lime, orange, red onion, habanero chili and our very powerful achiote. In case you didn't know it, achiote is a typical Mexican condiment that is used to spice up dishes. Although previously the Aztecs used it to dye textiles, interesting? True, but now it is part of the typical food of Campeche.
Continuing with our dish, it is made with pork and marinated with orange, lemon and achiote juice, then cooked over charcoal or grilled. It is usually accompanied by refried beans, parboiled onion, roasted vegetables and finally a touch of coriander.
An ideal dish for any occasion, but beware, freshly cooked it will always taste better, avoid reheating so that the texture of the pork fillet is ideal when tasting it.
Chile X'catic
Without a doubt, it is an element that you will find mainly in the dishes of Campeche, since it descends from the Yucatan peninsula. This is a pale yellow or "güero" regional chili and is normally between 11 cm long and 2 cm wide, it is spicy, but waters, sometimes very spicy ones come out.
Likewise, this chili is used in multiple dishes of Campeche cuisine, whether it is roasted or fresh. Undoubtedly a complement that is part of the marinades, seafood and of course, the famous Bread of Cazón.
This species of chili is native to Mesoamerica, where it was domesticated more than 6,000 years ago.
Campechano Cocktail

In Mexico, the term "a la campechana" or "campechano" is used in other dishes such as tacos or when ordering a mug of beer. The origin of these idiomatic expressions comes from this variety of cocktail, a cold dish made with raw or cooked seafood, which is usually consumed as an appetizer especially in beach destinations and seafood restaurants.
This cocktail involves the use of two varieties (or more) of seafood, without missing in this mixture the "campeche shrimp" that are recognized for their quality and flavor, as well as habanero chili and chopped red onion that give it a characteristic flavor of the region.
Chocolomo
Its name derives from the Mayan hybrid word choko (chakaw) which means hot and loin. As its name indicates, it is a stew of beef loin mixed with liver, brains -brain-, heart, kidneys, tongue and tomato. Dressed with garlic, pepper, oregano, onion, sweet xcatic chili pepper, cilantro, mint, cloves and sour orange juice that is usually accompanied by freshly cut lemon and lime slices.
Given the nature of its ingredients, it is very important to previously wash and scald the viscera in water with lemon or vinegar, otherwise, this preparation is called dzanchac or parboiled. Its origin dates back to 1543 when the Mayans, unable to slaughter deer, began to slaughter cattle and make the most of them.
It is usually a party or weekend dish, either for lunch or to fight a hangover accompanied by fruit water or a very cold beer and chopped sauce called salpicón made of habanero chili, onions, sour orange, radish and cilantro.
Joroches
They are little balls of dough mixed with lard and salt that are cooked in a broth. They are originally from Yucatan, however, in Campeche, they are traditionally made from dogfish, a white fish that occurs in the region and is appreciated for its versatility and low cost. They are also usually made in the form of tamales with steamed corn husks or stuffed with squash blossoms.
For the sauce, beans, onion, garlic and a bit of epazote are used, this is ground until a kind of cream is obtained, which is later fried in a saucepan over low heat. Later, once our bean cream is made, we are going to incorporate our joroches into it, letting them boil over low heat for 40 to 60 minutes.
And finally, to decorate and give a better flavor to our joroches, we must make a sauce known as "chiltomate" which is based on tomatoes, onion, garlic, cilantro and habanero pepper. This is placed on a plate, first our joroches in bean sauce, on top of these a little chiltomate sauce. And finally, a little fresh grated cheese, ideal for a good breakfast, which you will surely love.
Pibipollo
In Campeche, during the celebration of the hanal pixán or meal of the souls, the Mayan descendants make a special dish called pibipollo or pib, which for the celebration of the Day of the Dead has a sacred meaning.
Pibipollo is so important that in the Mayan tradition of the Day of the Dead, prayers are not held until this ancestral food arrives. It is a kind of tamale made from corn dough mixed with a small black bean known as xpelón, chicken or hen and pork meat and a stuffing called col.
According to traditions, this dish symbolizes the body and flesh of the dead, since for the Mayans they come from corn. The Mayan belief says that after placing the pibipollo on the altar, the souls that have traveled through the nine planes of the Mayan underworld to reach the 13 worlds of the earth, enjoy the grace of the food placed on the table.
In Mayan communities in the north of Campeche, the pibipollos are deposited in holes that are lit with logs of wood and stones and that give them a unique flavor and smell that attracts the souls of the deceased.
Crab Trotters
In Campeche, the taste for seafood is not long in coming, which is why this recipe for crab trotters is a delicious alternative for a family weekend. The meat of the crab trotters has a very smooth texture similar to that of lobster, making it a true delicacy for the palate, and best of all, it is simple to prepare.
"Claveteado" Ham
One of the most common dishes in the December festivities is the "claveteado" ham that could have its origins in the 19th century, a product that is consolidated as a dish from Campeche, since the Spaniards brought their own ingredients that accompanied the ham from pork.
Many times it has been mentioned that the recipe for "claveteado" ham is originally from Campeche and consists of preparing a ham that is bathed in different ingredients, which gives it a sweet, fresh and unique flavor.
Before starting to prepare this recipe, it is important that you know that if the ham you have is raw, you must soak it in water for a night before so that it releases the salt to later change the water and parboil it.
The main characteristic is the salty-sweet tasting. This aspect also arises in the 19th century with the arrival of the Spanish in the Antilles and the Caribbean; they have a normal consumption of hams such as Serrano, Ibérico or Pata Negra. Hams have their origins in Roman times (inheritance of the Middle Ages) that were later adopted in Spanish gastronomy and obviously came to us through the conquest.
The ham "torta" is a typical recipe from Mexico and known even worldwide, on this occasion "claveteado" ham will be used. For its preparation, the ham needs to absorb all the essences of brandy and wine, which will be the key to its splendid flavor.
Piguas
This is another delicacy that could not be missing from the typical dishes of Campeche. This is similar to a giant shrimp and they usually occur a lot in the Gulf of Mexico.
The piguas have multiple forms of preparation, they can go with butter, grilled, with garlic mojo or enchipotladas, it all depends on the taste of the diner. And as in almost all dishes, they are usually accompanied with beans, rice and some tortillas on the comal.
Pomuch Pigeon Bread
Currently, many restaurants and bakeries in the region prepare pigeon bread. However, its origin is coined to a bakery in Pomuch, "La Huachita". The owners of this place say that it was Uncle Jorge who asked the baker to prepare a bread with ham and cheese.
At that time, Uncle Jorge was the manager of the business and had had a few too many drinks. He wanted something to settle his stomach. So, the baker, Gustavo García Chabelo, to prepare the requested sandwich, took the dough that he had already made to bake the usual French bread. He put ham, jalapeño peppers and Daysi cheese, a cheese of Mexican origin similar to cheddar, but drier and stronger. Then he put it in the stone oven.
Under the roof of the bakery, a pigeon built its nest. When the baker was preparing the sandwich, a newborn pigeon fell on the work table. Hence, its creator decided to baptize it as pigeon bread. The result was so delicious that they continued to prepare it and decided to put it up for sale.
Casserole Steak
Casserole steak meat is a homemade recipe that has multiple versions. According to the Campeche custom of cooking a specific meal each day of the week, on Thursday it is time to prepare a pot steak. The recipe consists of minced beef in pieces or fillets that are cooked in tomato seasoned with recado based on black pepper, oregano and tabasco.
Before cooking, the meat is marinated in sour orange juice, garlic, vinegar and recado. During cooking, sliced potatoes are added and when ready, it is served with white rice. A Campechana variant accompanies the dish with plantain and a lettuce salad with tomato and turnips.
As it is a homemade recipe, there are many ways to prepare it, although it is essentially a tomato stew. Of the meals of the week in Campeche, you can get the casserole steak on Thursdays at Los Calditos restaurant, where they cook with home cooking.

Typical Drinks of CAMPECHE
Reca tea

Reca tea is a Campeche drink and its elaboration is industrial based on the famous black tea. In a few words, it is a drink that you can buy in state stores, as if it were just another soft drink.
Rice and coconut horchata

We all know the horchata and there really is no surprise about how to prepare it, but in Campeche it is different, since it is prepared by mixing rice flour, powdered milk, sugar, vanilla and adding accessories to taste.
In itself it is a refreshing drink and if you combine all the vitamins and minerals of its ingredients, at the same time it becomes a completely nutritious and re-hydrating drink that helps a lot in hot weather.
Pozol
Pozol is one of the most popular Campeche drinks in the state and can be found in almost all regions of Mexico. In general, this drink is mostly present in the ceremonies and festivals of the Mayan groups and various indigenous groups in the country.
But despite this, in the main neighborhoods, streets and avenues of some regions you can see different groups selling this delicious drink.
Caimitos water

The star apple is a very popular fruit in much of Central America, it has a similarity with the sapote and a large part of this fruit can be found in the Campeche lands.
"Marañon" Soft drink

The marañón is a sour and astringent fruit that we can find in the state and that has been known to make good use of it. Well, it is a soft drink or fresh water that is prepared by blending the juice of the fruit to mitigate the astringency of its flavor, adding sugar to sweeten and a little lemon juice.
Campechano corn atole

As a good state of Mexico, among the Campeche drinks you can not miss the corn atole and although to be honest, this type of atole is the most common, as there are other types of variations such as the red atole or the mango patole that is part of Oaxacan drinks.

Typical Sweets and Desserts of CAMPECHE
Coconut cake

Obviously the dessert could not be missing, and of course, it is to be admired, because the coconut cake that they make in Campeche is scrumptious. This cupcake with a creamy filling, covered in toasted coconut, will undoubtedly delight you.
The vanilla-flavored sponge cake along with cream cheese gives it a dreamy flavor and is part of Campeche food. In addition, Campeche is one of the nine major coconut producing entities in all of Mexico. This undoubtedly makes the production of its fruits of the highest quality, so do not forget to eat a coconut.
BienMeSabe (It tastes good to me)
It is a delicious dessert of the traditional food of Campeche. The bienmesabe is a biscuit based on a sweet cream of sweetened coconut milk, it is usually crunchy on the outside and soft on the inside.
It is bathed in a delicious cream based on almonds, wine, cinnamon and egg yolk. This is a dessert created in convents by Catholics who at that time formed the Spanish occupation in Mexico.
In any case, year after year, many versions of this dessert have been created, such as the one with starch or tapioca, but yes, they are all very tasty.
Moorish cream

Moorish cream is one of the traditional desserts of Campeche. It is a creamy ice cream made from milk, cornstarch, sugar, sherry, egg yolks and whipped cream. It also has prunes chopped into small pieces and vanilla aroma.
It is one of the easy dishes of Campeche, since to make it, the corn starch is mixed with salt and milk over medium heat, after boiling it, the sherry is added and it continues to boil over low heat. The beaten yolks are added to the mixture and it is expected to thicken while it cooks. Then evaporated milk and plums are placed along with vanilla. Finally, room temperature is maintained to cool.
If you walk on a warm night through the port of Campeche, go to the lively Plazuela de San Francisco where there are picnic areas that sell this specialty.

More Tourist Attractions in CAMPECHE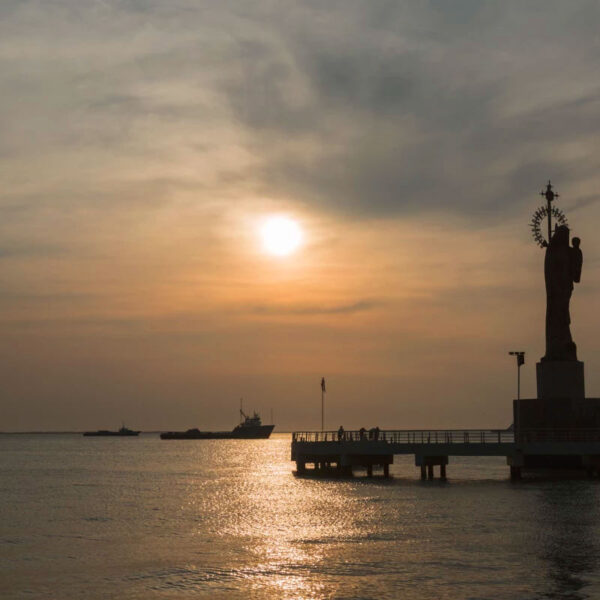 Beaches
It was founded during the pre-Hispanic period, and after the arrival of the Spaniards the island was populated mainly by pirates, it was known as
"Isla de Tris". Cd. del Carmen has an extension of 6,353.3 square miles and is surrounded by beautiful landscapes with tropical vegetation. Also known as the Pearl of the Gulf, the island lies off the coast and is connected to the mainland by two bridges over the Laguna de Terminos, one of them with a length of more than two miles is the longest in Mexico. The natural attractions along with the archeological sites and the European style buildings in town, convert the island in a very apealing place for visitors.… Read More
Read More »

Flights & Hotels in CAMPECHE​

More Tourist Attractions in MEXICO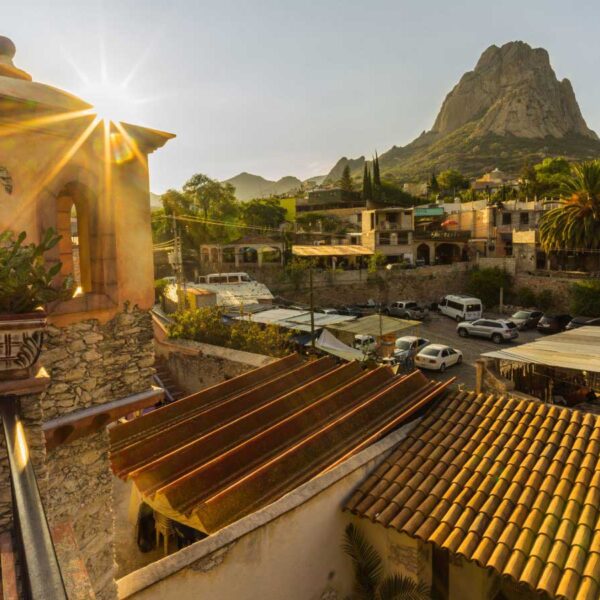 A Magical Town is a place with symbols and legends, towns with history that in many cases have been the scene of transcendent events for our country, they are places that show the national identity in each of its corners, with a magic that emanates from its attractions ; visiting them is an opportunity to discover the charm of Mexico. The Magical Towns Program contributes to revalue a set of populations in the country that have always been in the collective imagination of the nation and that represent fresh and varied alternatives for national and foreign visitors. A town that through time and in the face of modernity, has conserved, valued and defended its historical, cultural and natural heritage; and manifests it in various expressions through its tangible and intangible heritage. A Magical Town is a town that has unique, symbolic attributes, authentic stories, transcendent events, everyday life, which means a great opportunity for tourist use, taking into account the motivations and needs of travelers.… Read More
Read More »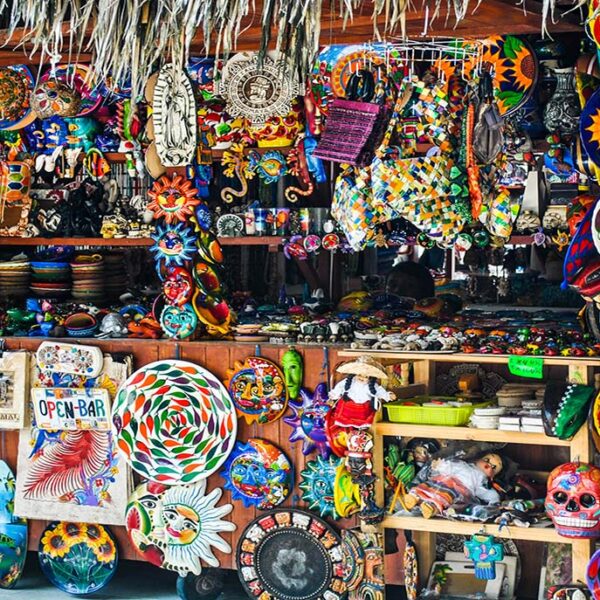 It is practically impossible to make a meticulous, and above all, accurate selection of the places to visit in Mexico. Each place that our country houses is unique and beautiful in its own way. Mexico, with its nearly 2 million km², has a large number of scenarios to offer, as well as endless activities to do. Do not lose your way and enter the places to visit in Mexico. In Mexico, apart from the beaches and its famous archaeological sites, there are many other really interesting sites and activities that you should know. In the surroundings of the main cities you will find places full of culture and tradition, where you can spend relaxing, interesting and fun vacations. On your trip through Mexico you cannot stop obtaining souvenirs, the crafts that are made here are of the highest quality and recognized worldwide. A shopping tour cannot be missed.… Read More
Read More »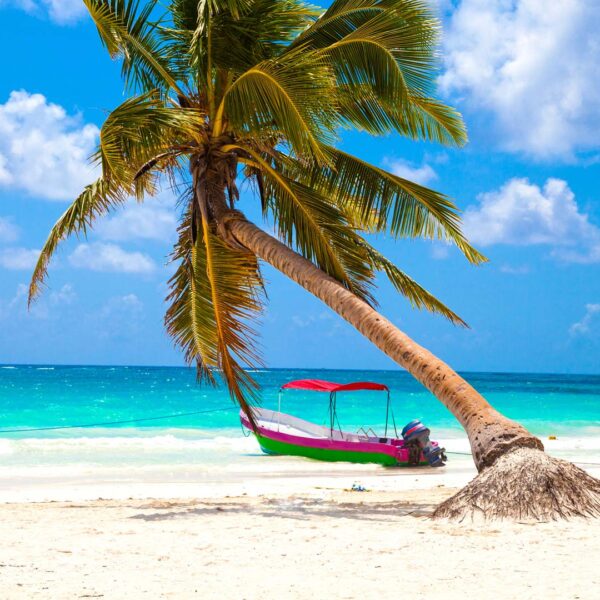 On the Beaches of Mexico you can immerse yourself in the intense blue ocean of the Pacific bays, sunbathe on the shore of the warm and transparent waves of the Caribbean Sea in Quintana Roo or even rest on the beautiful coasts of the Gulf of Mexico. Mexican beaches hide wonderful secrets for the traveler. By visiting them, in addition to enjoying the excellent climate and water activities, you can discover splendid archaeological sites and interesting colonial cities without traveling long distances.… Read More
Read More »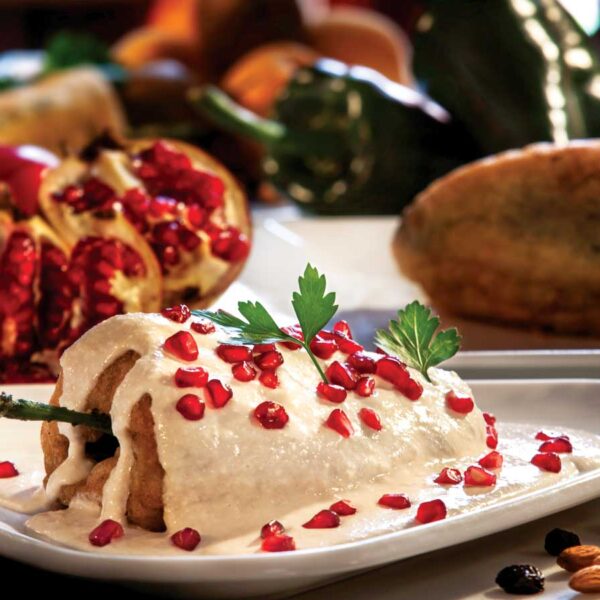 The Gastronomy of Mexico has a great diversity of typical dishes, which is why it was recognized by UNESCO as Intangible Heritage of Humanity. The basic and representative ingredients of Mexican dishes are: corn, coriander, chili, beans, piloncillo, nopal and tomato. Mexican cuisine is also characterized by its sauces, which serve as an accompaniment to traditional dishes, prepared based on spices.… Read More
Read More »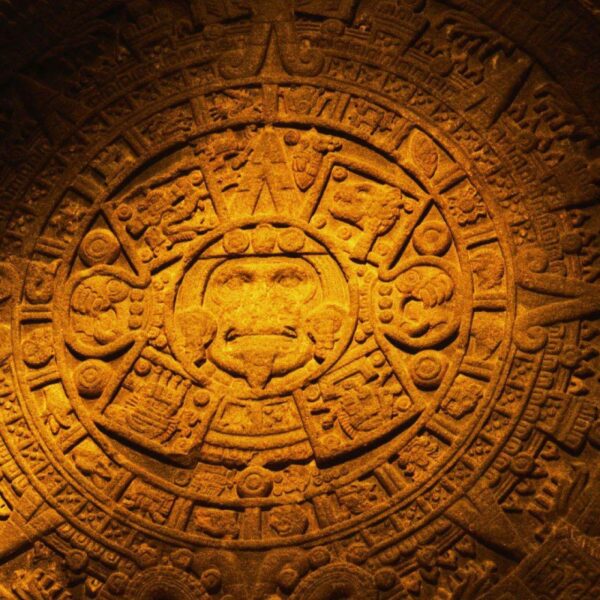 Mexico has an incredible diversity of landscapes, where the beauty of its beaches, internationally recognized, stands out. In its vast territory of coasts, there are beaches of unparalleled beauty, and colorful landscapes. A large network of first-class hotels and tourist services is available to visitors to these beaches. Mexico is also mystical places, dotted with archaeological testimonies inherited from its original inhabitants. Monuments made by the Mayas, Aztecs and Toltecs are located in magical landscapes, like lighthouses in an ocean of natural beauty. They offer visitors buildings that tell their history, and museums that collect their cultural heritage. And that keep alive ancestral traditions, in ceremonies and festivals, where you can enjoy cultural activities and entertainment.… Read More
Read More »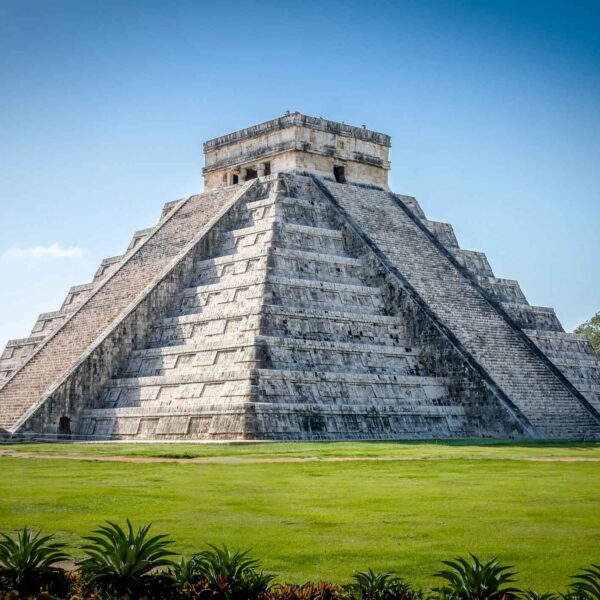 The Archaeological Zones are the cultural past of every Mexican. You will be amazed at the ambient, nature and the environment that surrounds them. Climbing to the top or being around it will take us back in time to admire every detail. México is a country of culture and traditions, many of which we have inherited from the pre-Hispanic inhabitants of this vast territory, although it is true that there were more settlements in the central and southern part of the country, it is also possible to find some archaeological remains in the north.
… Read More
Read More »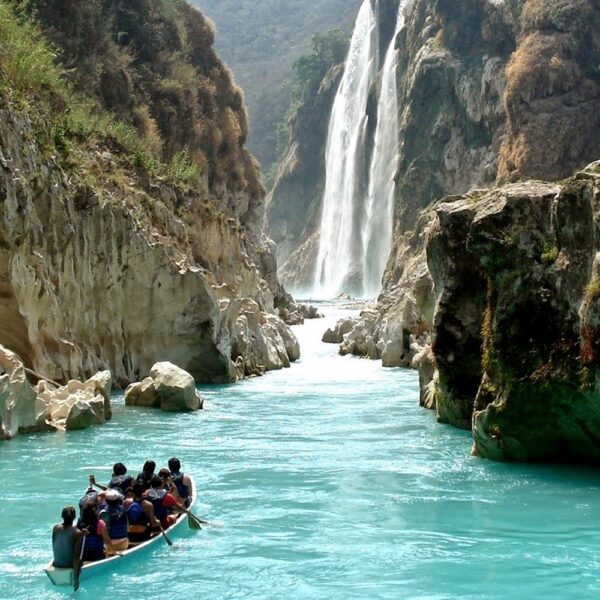 Mexico is one of the best countries for Ecotourism as it has a great variety of flora and fauna, as well as a large number of refuges for extraordinary species. You can enjoy recreational activities of appreciation and knowledge of nature through contact with it, such as: stargazing, observation of natural attractions, wildlife and bird watching. Throughout México there are more than 176 protected natural areas, 5 of them considered by UNESCO as Natural Heritage of Humanity. Just for this and much more, we believe that Mexico is a Paradise for Ecotourism.… Read More
Read More »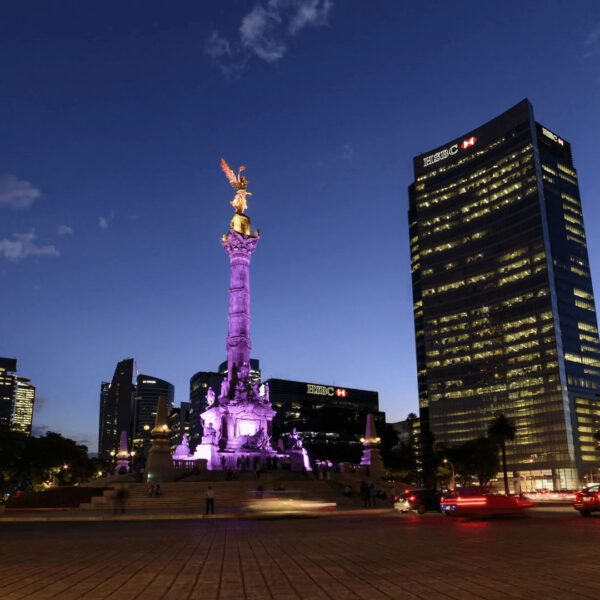 Folklore, gastronomy, literary culture, art and exhibitions, is what you will find in the capitals of the states of Mexico. To the north, colonial Mexico, Puebla, Guadalajara, Guanajuato, the Sonoran desert and the California peninsula. To the east Veracruz and the gulf. To the west Acapulco, Oaxaca and Tuxtla Gutiérrez. And to the south the Riviera Maya and the pyramids of Chichén-Itzá, Tulúm and Cobá in Yucatán, Palenque in Chiapas, the cenotes, and the Central American jungles.… Read More
Read More »