Tourism in the BEACHES OF CAMPECHE
Land of rivers, lakes and seas, of myths and legends, the traces of those pirate attacks that devastated the city in search of treasures can still be seen on its walls and forts. For this reason, do not forget to visit the beaches of Campeche!
Thanks to the natural beauty that surrounds them, and the low presence of tourism, the state has some of the most beautiful beaches in Mexico. Its sand, which ranges from golden to white, and the tranquility of its sea, are oases away from the big cities and crowds, where you can relax and enjoy nature.
In them it is possible to enjoy both the sea and the sun, in addition to carrying out ecotourism activities and eating delicious food. Campeche is a prosperous state that shares with its visitors its tasty typical dishes —fusion of Mayan, Spanish and Caribbean cuisine—, its admirable archaeological remains, the wonderful works of its artisans, its magnificent sunny beaches, its natural areas and its extensive jungles.

Playa Caracol

Caracol is one of the best beaches in Campeche close to the city. It is perfect to go with the family because of its calm sea without waves, which joins the Laguna de Terminos. The site stands out for its abundance of mangroves, and for its peaceful surroundings. Ideal for camping or having a good time exploring.
More than a beach, it is a lagoon surrounded by two islands, Isla Aguada and Isla del Carmen. It has calm beaches with gentle waves and its waters are clear turquoise, washed by the waters of Laguna de Terminos. Its environment is made up of colorful landscapes in which the mangrove predominates. It is perfect if you travel with children; there you can swim or enjoy the sea aboard a water bike.
Considered one of the most spectacular destinations in the state, Caracol beach is a guarantee of fun, since it has palapas, restaurants (where you can try delicious dishes, such as the traditional dogfish bread), hotels, a dock for boats and a wide variety of list of water activities that you can do such as banana boats, canoes, ATVs, sailing and skiing; so come and spend a day full of adrenaline.
Manigua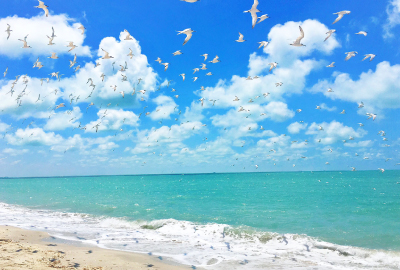 In Manigua you will find one of the best beaches in Campeche, close to the city. Its waters, with calm waves, are bathed by the Laguna de Terminos; in the middle of a landscape of coconut palms and dense populations of mangroves, it is the preferred getaway for long boat rides, admiring birds or simply resting.
It is located 2 kilometers from Caracol beach (and therefore is located near several islands) near the city center. It is a paradise of coconut palm trees, especially for relaxation. Thanks to the fact that the Terminos Lagoon meets the sea here, it is surrounded by mangroves and marine species from both ecosystems, ideal for ecotourism activities and boat rides.
You will also find small restaurants with tables on the sand, offering delicious Campeche dishes, made with shellfish, fresh fish and other delicacies prepared with the best seasoning. You can find many services, great hotels and still have a lot of tranquility.
Playa Norte
4 kilometers from Manigua, you will arrive at Playa Norte, among the best in Campeche. It is famous for its wide coastline of white sand and a sea of turquoise green hues.
It is a natural spa of almost 3 kilometers in length. It has beautiful beaches with regular waves; It is perfect for the whole family as it lends itself to swimming, jet skiing or sailing.
You will love it if what you want is to do several activities, and even those full of adrenaline. If you like heights, you can enjoy it from above by parachute. Take advantage of the proximity to visit the small zoo that opens every day.
Bahamitas
In Bahamitas you will find another of the best beaches in Campeche, with crystal clear waters and smooth white sand, surrounded by a lot of nature; This beach is a craving to visit with the family for its calm sea and fine white sand.
It is located 15 kilometers from Playa Norte. If you like water activities, you will love this place, since there you can swim, windsurf, ski and even take a sport fishing tour.
But if you prefer to rest, swim and walk, on your tour you will discover large banks of snails, shells, starfish and clams. It is an attractive tourist spot for its variety of activities and its unusual sunsets.
Isla Aguada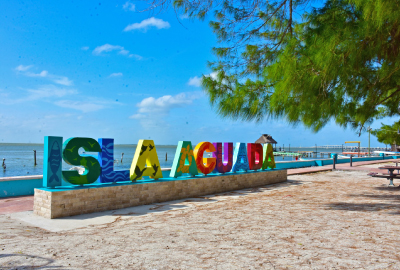 27 kilometers from Bahamitas you will arrive at Isla Aguada, which in addition to being among the best beaches in Campeche, is one of its oases in the Gulf of Mexico. This destination stands out for the fishing activity of its inhabitants, but its greatest attraction lies in the several meters of beach that it offers its visitors; It is also a place that presumes to be quiet, so if you are looking for peace, you will find it here; you just relax and enjoy its crystal clear emerald waters.
Due to its proximity to Laguna de Terminos, Isla Aguada offers you a wide range of entertainment possibilities: attractive beaches, and also an ecotourism paradise due to its combination of coast, lagoon and mangroves. Due to its importance, it belongs to a protected flora and fauna area and covers an area of almost 705,016 hectares. There you will observe various species of sea and land birds, since it is the habitat of hawks, herons and jabiru storks.
Take advantage of the proximity and visit the Natural Dolphin Sanctuary where it is possible to see them swim freely in the sea and admire these beautiful mammals. Not far away, there is also the Underwater Archeology Museum where the remains of sunken ships, nautical instruments and photography are exhibited; look for it inside the old lighthouse.
Sabancuy Beaches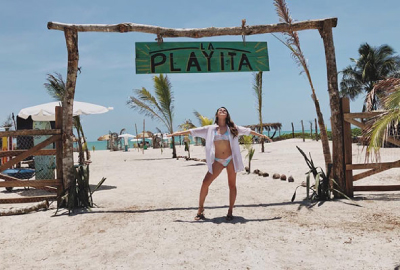 It is an almost virgin tropical paradise located on the shores of an estuary with calm waters; It is also a place where the hawksbill turtle reproduces and typical species of the lagoons develop. The beach is quiet, with fine sand; its shallow and transparent waters have gentle waves and a gentle slope.
It is a beautiful estuary with several beaches, it is rich in marine varieties, in the nearby waters shrimp, crab, octopus, snail, oysters, mullet, red snapper, and other brackish water fish abound, so they are considered a small ecological niche . You can take a boat ride along the estuary to appreciate the large number of seabirds and mammals that live among the dense vegetation.
On the side facing the Gulf of Mexico, several beaches unfold, such as Santa Rosalía, also with gentle waves. You can practice diving in the breakwater, sport fishing and sailing, in addition to camping in the surroundings and enjoying the sunsets and sunrises.
Punta Xen
It is also considered one of the best beaches in Campeche, located 27 kilometers southeast of Champotón.
It stands out for the dense vegetation that surrounds it, where you can also go bird watching, since it is the habitat of various migratory species, such as flamingos, ducks and ospreys.
It is made up of a long series of beautiful beaches whose main characteristic is the gentle waves, the atmosphere is calm (so it is ideal for resting) and the unusual seascapes.
There are some camps dedicated to the protection of the sea turtle that comes every year to spawn in this place, it has important hawksbill turtle camps. It is the perfect destination for those who love to be surrounded by nature and walk in peace.
Punta Varadero
Magnificent beaches where you will enjoy the tranquility of the sea and extensive and beautiful seascapes. The peace of nature is only interrupted by the occasional hubbub of groups of seabirds.
If we had to describe this place in a single word it would be: "magnificent" and its waters are frequented by national and international people who want to practice sport fishing, some of the species found here are: grunt, horse mackerel, snapper, tarpon, barracuda, a fascinating variety; If it's about fishing, you already know where to go.
Seybaplaya
Located 32 kilometers southeast of Campeche, this fishing port is one of the most beautiful beaches on the coast near the capital of Campeche. It is a strip of almost 3 kilometers in length in which you can discover numerous corners between large rocks, white sands, and the endemic vegetation of the place, ideal to spend the day and watch a beautiful sunset. It is one of the favorite places of Campechanos for the weekend.
It has all the tourist services and offers delicacies from the sea. Its waves are calm so you can practice various water sports such as kayaking. In the surrounding waters you can practice sport fishing and catch specimens of horse mackerel, snapper and grunt. Seybaplaya is perfect for resting and camping, and it also offers you its exquisite dishes made with dogfish, grouper, bass and octopus.
You can visit the Faro del Morro, located on a hill of the same name. You can also camp and take long hikes along this portion of the Gulf Coast. In addition, very close to here are other points of interest such as the Acapulquito spa and Villa Madero.
Isla Arena
Isla Arena is one of the points that you cannot miss, and its natural surroundings make this place fantastic; sea, sand, mangroves and birds offer a wonderful spectacle that is worth being appreciated.
A set of beautiful beaches are concentrated in this coastal paradise, in addition to walking among mangroves and large colonies of birds; You can also explore these routes aboard a boat, or fish. In addition, here there are various lodging services by the sea so that you do not miss any detail, and excellent quality restaurants where you will taste exquisite dishes.
It is a starting point to get to know different sites according to your interests. You can go to the Crocodile House, a preservation center for these reptiles; to the museum dedicated to Pedro Infante where you will see some posters of his films; to Real de Salinas, a salt hacienda; or Ría Celestún with its petenes.
It is located just over 10 km from Campeche and is a rustic place but with great natural beauty. The phenomenon of bioluminescence occurs on this beach, meaning that you can see slight flashes of light on the surface in shades ranging from green to turquoise. This occurs when there is movement of water around dinoflagellates (plankton) and activates a protein.
Here is a reef made up of hollow spherical formations called reef balls. It has an area of 1.5 by 8 m. Additionally, from July to November you can participate in turtle release activities.
Champoton
Without a doubt, among the attractions of Champotón are some of the best beaches in Campeche. It is located 83 kilometers from the city, and is the destination facing the coast with the largest tourist infrastructure.
Even so, it preserves its natural wealth of mangroves and a coast with calm waves, which do not ask anything of the best beaches facing the Mexican Caribbean. Its main attractions are the Champotón River, the church of Nuestra Señora de las Mercedes, the Baluarte de San Antonio, and the surrounding haciendas, such as San José and San Luis Carpizo.
San Lorenzo Beach
Traveling to Campeche means making a necessary stop at San Lorenzo beach. For those who like a climate of peace and tranquility, in San Lorenzo you will find a sandy, stony soil, with a gentle slope, vegetation based on coconut trees, palm trees and shallow sea depths, perfect for excursions and connecting directly with tranquility and serenity. of the ocean.
Popular beach with an approximate length of one kilometer. In San Lorenzo the waters are shallow, crystal clear and calm. It is located 129 km, approximately one hour and 45 minutes from the city of Campeche and an hour and a quarter from Ciudad del Carmen.

More Beaches in CAMPECHE...
Malecón de Puntilla (Puntilla Boardwalk)
Apart from the attractive beaches where you can swim and take boat rides, you will also find a small pier that is very popular with the inhabitants of Ciudad del Carmen. It is located 2 km from Manigua and is perfect for those who want to relax and unwind.
Playa Nixche
Place that serves as the entrance to the Laguna de Terminos Flora and Fauna Protection Area. It is located 4 km from Sabancuy and the beach has white sand and gentle waves that boast blue-green waters; in them you can dive and practice sport fishing.
It is located 22 km from Seybaplaya. It is a popular resort with soft white sand beaches, calm waves, and crystal clear and calm waters for various water activities. If you come accompanied with family and children; here you have a space surrounded by beautiful nature while you play volleyball or swim. This beach has an extension of 1.5 kilometers and you will find restroom facilities, dressing rooms, restaurants and a dance hall.

Playa Paraíso

Surrounded by exuberant jungle vegetation, here you will find a beach with calm waves where you can swim and do water activities. It is located 30 km from Punta Xen and has a pleasant climate all the time; It is perfect to enjoy with family and children.
Siho Beach
A splendid place to enjoy white, rocky sand beaches and calm waves. You can find it 23 km from Playa Paraíso and the surroundings offer good opportunities for you to enjoy the landscape and the sunsets. It is the ideal place to get away from everything and just enjoy a moment of calm.
Lerma Beach
Bathed by the calm waters of the Gulf of Mexico, these beaches are visited on weekends by the locals, to swim and admire the surrounding nature, it is also the best place to rest and relax.
Playa Azul

Playa Azul is another of the best beaches in Campeche, also close to the city and a favorite for swimming due to its crystal clear, shallow sea. Visiting it is one of the activities to do in Campeche, since it has 600 meters of coastline, with beautiful fine white sand.

Map of the Beaches in CAMPECHE

More Tourist Attractions in CAMPECHE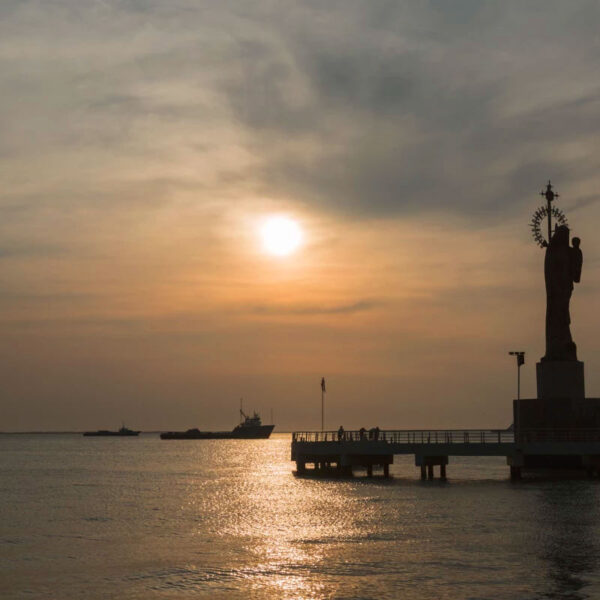 Beaches
It was founded during the pre-Hispanic period, and after the arrival of the Spaniards the island was populated mainly by pirates, it was known as
"Isla de Tris". Cd. del Carmen has an extension of 6,353.3 square miles and is surrounded by beautiful landscapes with tropical vegetation. Also known as the Pearl of the Gulf, the island lies off the coast and is connected to the mainland by two bridges over the Laguna de Terminos, one of them with a length of more than two miles is the longest in Mexico. The natural attractions along with the archeological sites and the European style buildings in town, convert the island in a very apealing place for visitors.… Read More
Read More »

Flights & Hotels in CAMPECHE​

More Tourist Attractions in MEXICO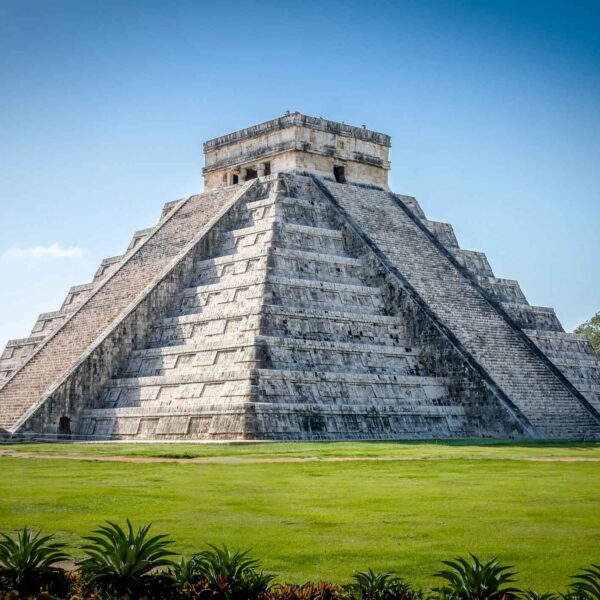 The Archaeological Zones are the cultural past of every Mexican. You will be amazed at the ambient, nature and the environment that surrounds them. Climbing to the top or being around it will take us back in time to admire every detail. México is a country of culture and traditions, many of which we have inherited from the pre-Hispanic inhabitants of this vast territory, although it is true that there were more settlements in the central and southern part of the country, it is also possible to find some archaeological remains in the north.
… Read More
Read More »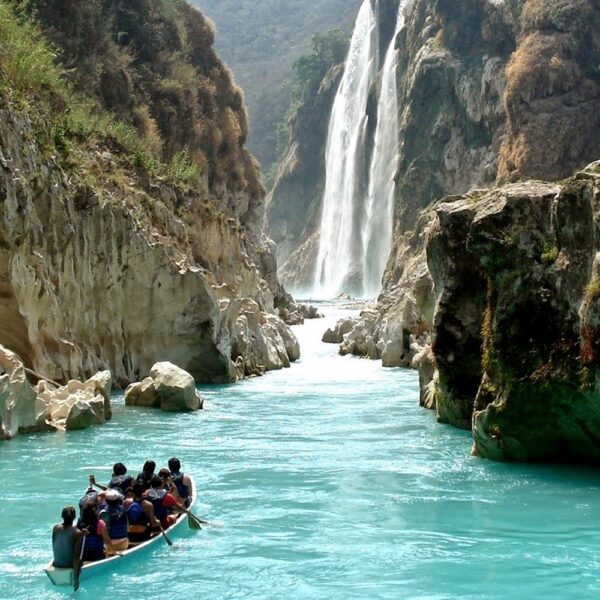 Mexico is one of the best countries for Ecotourism as it has a great variety of flora and fauna, as well as a large number of refuges for extraordinary species. You can enjoy recreational activities of appreciation and knowledge of nature through contact with it, such as: stargazing, observation of natural attractions, wildlife and bird watching. Throughout México there are more than 176 protected natural areas, 5 of them considered by UNESCO as Natural Heritage of Humanity. Just for this and much more, we believe that Mexico is a Paradise for Ecotourism.… Read More
Read More »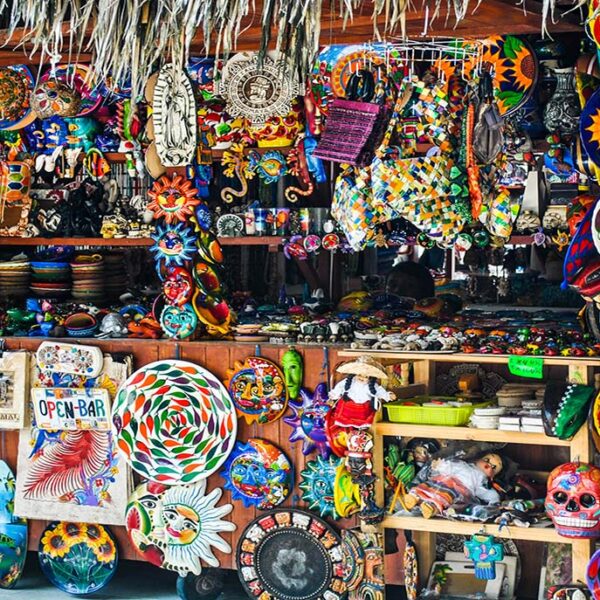 It is practically impossible to make a meticulous, and above all, accurate selection of the places to visit in Mexico. Each place that our country houses is unique and beautiful in its own way. Mexico, with its nearly 2 million km², has a large number of scenarios to offer, as well as endless activities to do. Do not lose your way and enter the places to visit in Mexico. In Mexico, apart from the beaches and its famous archaeological sites, there are many other really interesting sites and activities that you should know. In the surroundings of the main cities you will find places full of culture and tradition, where you can spend relaxing, interesting and fun vacations. On your trip through Mexico you cannot stop obtaining souvenirs, the crafts that are made here are of the highest quality and recognized worldwide. A shopping tour cannot be missed.… Read More
Read More »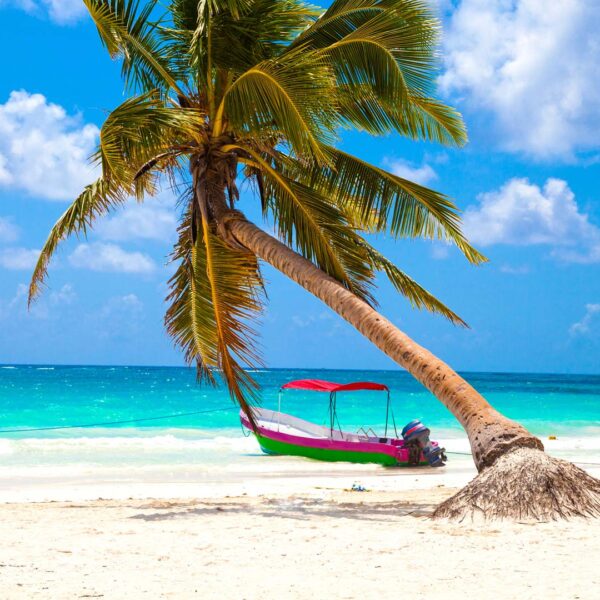 On the Beaches of Mexico you can immerse yourself in the intense blue ocean of the Pacific bays, sunbathe on the shore of the warm and transparent waves of the Caribbean Sea in Quintana Roo or even rest on the beautiful coasts of the Gulf of Mexico. Mexican beaches hide wonderful secrets for the traveler. By visiting them, in addition to enjoying the excellent climate and water activities, you can discover splendid archaeological sites and interesting colonial cities without traveling long distances.… Read More
Read More »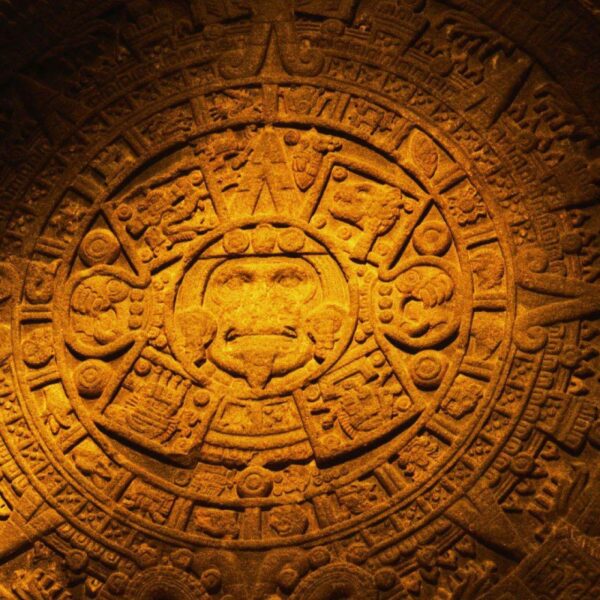 Mexico has an incredible diversity of landscapes, where the beauty of its beaches, internationally recognized, stands out. In its vast territory of coasts, there are beaches of unparalleled beauty, and colorful landscapes. A large network of first-class hotels and tourist services is available to visitors to these beaches. Mexico is also mystical places, dotted with archaeological testimonies inherited from its original inhabitants. Monuments made by the Mayas, Aztecs and Toltecs are located in magical landscapes, like lighthouses in an ocean of natural beauty. They offer visitors buildings that tell their history, and museums that collect their cultural heritage. And that keep alive ancestral traditions, in ceremonies and festivals, where you can enjoy cultural activities and entertainment.… Read More
Read More »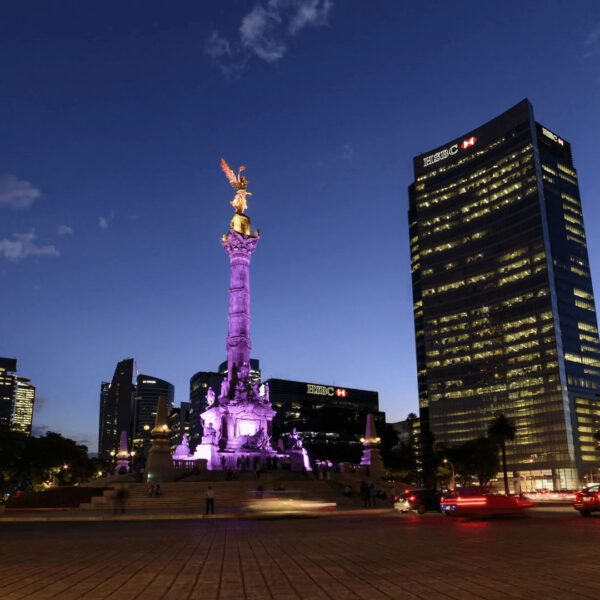 Folklore, gastronomy, literary culture, art and exhibitions, is what you will find in the capitals of the states of Mexico. To the north, colonial Mexico, Puebla, Guadalajara, Guanajuato, the Sonoran desert and the California peninsula. To the east Veracruz and the gulf. To the west Acapulco, Oaxaca and Tuxtla Gutiérrez. And to the south the Riviera Maya and the pyramids of Chichén-Itzá, Tulúm and Cobá in Yucatán, Palenque in Chiapas, the cenotes, and the Central American jungles.… Read More
Read More »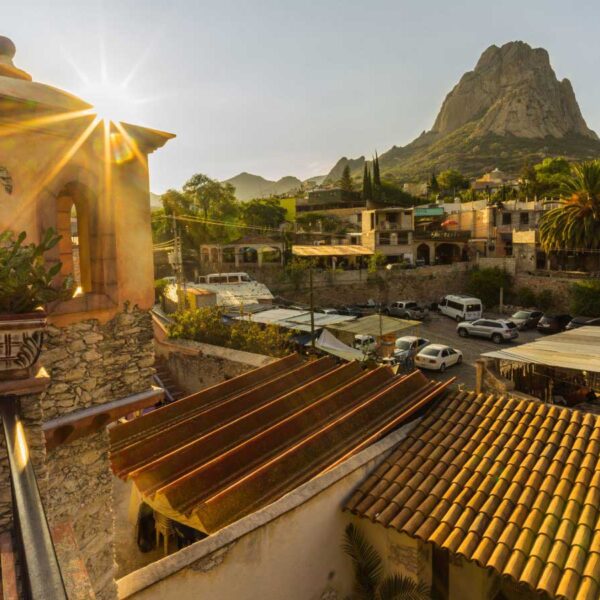 A Magical Town is a place with symbols and legends, towns with history that in many cases have been the scene of transcendent events for our country, they are places that show the national identity in each of its corners, with a magic that emanates from its attractions ; visiting them is an opportunity to discover the charm of Mexico. The Magical Towns Program contributes to revalue a set of populations in the country that have always been in the collective imagination of the nation and that represent fresh and varied alternatives for national and foreign visitors. A town that through time and in the face of modernity, has conserved, valued and defended its historical, cultural and natural heritage; and manifests it in various expressions through its tangible and intangible heritage. A Magical Town is a town that has unique, symbolic attributes, authentic stories, transcendent events, everyday life, which means a great opportunity for tourist use, taking into account the motivations and needs of travelers.… Read More
Read More »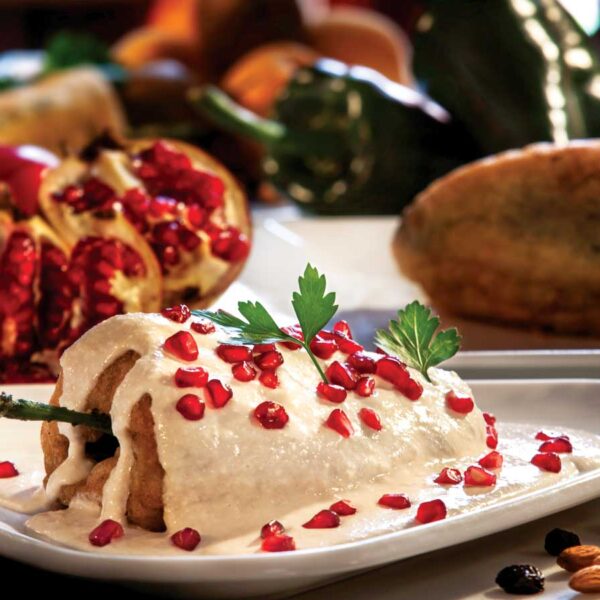 The Gastronomy of Mexico has a great diversity of typical dishes, which is why it was recognized by UNESCO as Intangible Heritage of Humanity. The basic and representative ingredients of Mexican dishes are: corn, coriander, chili, beans, piloncillo, nopal and tomato. Mexican cuisine is also characterized by its sauces, which serve as an accompaniment to traditional dishes, prepared based on spices.… Read More
Read More »