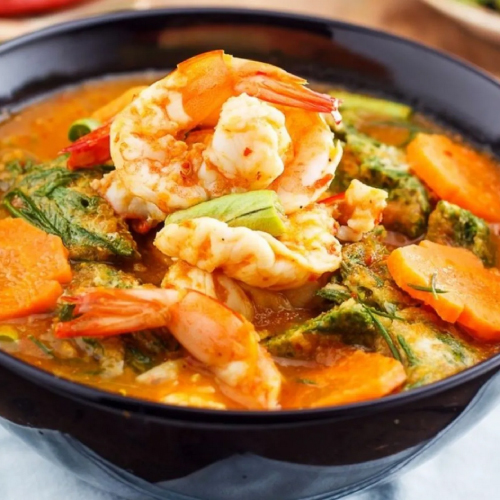 The gastronomy of Veracruz is a gigantic mirror of flavors and textures that reflects the history, diversity, and natural wealth of this vast territory on the shores of the Gulf of Mexico. Traditionally famous for its richness and variety, the richness of Veracruz cuisine is born from the combination of Spanish cuisine, tropical food and the best of seafood.
We find from the typical appetizers to the most exquisite seafood and fresh fish dishes and all kinds of refreshing and sweet tropical fruits. Corn is considered the main ingredient in many of its stews as a food base, among which you can prepare tortillas, gorditas, pinched, chopped, garnachas, empanadas, chilaquiles, masa and corn tamales, casserole tamales and corn cake, to name a few.
Villa Rica de la Vera Cruz was the first settlement founded by Hernán Cortés in that expedition that ended with the conquest of Tenochtitlan, therefore, the Hispanic component is very present in its gastronomy. This is combined with the pre-Columbian Mesoamerican tradition and with elements of African and Caribbean cuisine to give rise to a gastronomy that is as forceful as it is delicious in terms of flavors.
It was also the first place where ingredients from Europe arrived and were incorporated into the local gastronomy. In a sense, Veracruz is the cradle of Mexican cuisine. There is no doubt about the greatness of Veracruz cuisine for its dishes that house purely traditional concepts, as innovative proposals that leave a mark on the hearts and palates of those who try it, for its ingredients, techniques and recipes that enrich our gastronomic culture.

History of VERACRUZ Gastronomy

The preponderant role of Veracruz in the history of Mexico is not only reflected by illustrious, patriotic and virtuous characters in various fields, but also by the cultural miscegenation that gives rise to gastronomy.
On July 21, 2009, Veracruz Gastronomy was declared a State Cultural Heritage, also having a role of great relevance in the intangible heritage of Mexico. Veracruz cuisine speaks of the way of life, the tastes, the relationship with the fruits that the land offers; of joy and the desire to share with others the small daily pleasures of a good table.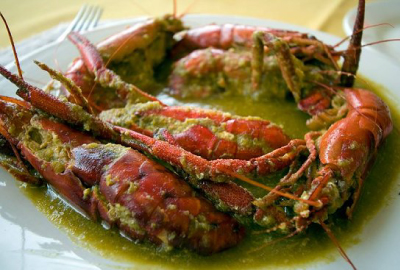 In Veracruz, cooking is among the popular arts, one of the most outstanding. He goes to the indigenous and Spanish roots, mainly, to affirm his own uniqueness while condensing traditions. Complying with a gastronomic itinerary through Veracruz lands is an intense and very gratifying adventure full of tasty experiences for the palate, as well as enriching human contacts.
Cooks, chroniclers, anthropologists, as well as society in general, to different degrees, are the ones who keep gastronomy alive, and it is in them that the culinary and cultural knowledge of Veracruz rests proudly and lovingly.
The basic ingredients of this cuisine begin to germinate on Mexican soil during the 16th century. Sugar cane, for example, is brought from Santo Domingo by Hernán Cortes in 1522, where in 1526 the first sugar mill in New Spain is founded in Tepeacan, jurisdiction of Ángel R. Cabada.
Describing on the surface, the natural benefits that exist in Veracruz, which are harmoniously integrated into the gastronomy, we can take what was described by Baron Alexander Von Humboldt, "at the foot of the mountain range, in the evergreen forests of Papantla, Nautla and San Andrés Tuxtla, grows the liana, whose odorous fruit is used to perfume the chocolate.
The variety of regional dishes and seasonings that exist in the State could be considered infinite. The influence of other states, pre-Columbian peoples, as well as migration, has helped Veracruz gastronomy to be considered one of the most varied in the country today.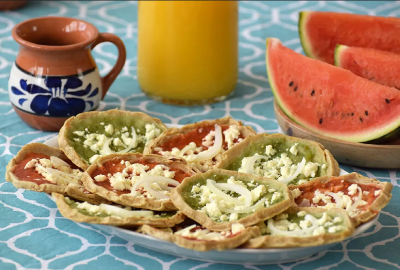 Everything about Veracruz gastronomy is enriched, in turn, with products grown on state land, very fertile and highly biodiverse thanks to its tropical and subtropical climates. But the first thing we want to tell you is a little history of the typical food of Veracruz. The Spaniards brought numerous products from their diet. Among them, beans, rice, wheat and lemon. But also meats like pork or chicken and jewels like olive oil and garlic.
Once established in Veracruz lands, the new settlers began to cultivate other products, some already traditional in the pre-Columbian diet, while others were less popular. Among them were corn, coffee and fruits such as pineapple, coconut, zapote, mango, guava or orange.
Already in the 19th century, new emigrants from different parts of the world arrived who enriched the gastronomy of Veracruz with Arab and Caribbean traditions and from European countries. All this has given rise to three variants of cuisine within the typical of this Mexican state, which are:
Creole cuisine. With an Afro-American influence. As its name suggests, it fuses Spanish, native and African culinary elements. It is the majority and, among the typical products it uses, are cassava, which the Spanish called yam precisely because of its similar appearance to this African tuber; the corn; sugar or spices such as Jamaica flower and tamarind.
Huastec cuisine. It is based on the tradition of the Teenek people, located in the northern part of Veracruz. Its authentic protagonist is corn in various variants such as white, purple or red. Among its typical recipes are the zacahuill, a tamale or dough, precisely made of corn, which is filled with meat from different animals; the mole de nopales and the huasteco broth.
Totonac cuisine. Equally typical of the north, it is based on the corn itself, chili peppers and beans. Among its typical dishes are different types of atoles (drinks made from corn originating in pre-Hispanic times) and tamales.

Typical Dishes of VERACRUZ
Veracruz's typical food has an important base of fish and shellfish, but also includes delicious sauces made with local products.
Veracruz style fish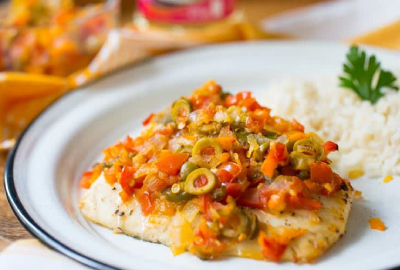 This dish precisely combines both: the fruits of the sea and those of the Veracruz land. The first Spanish settlements in Mexico were in Veracruz and Pescado a la Veracruzana (Veracruz Style Fish) is a dish that symbolizes the encounter between the two cultures, the European and the American. It is one of the most important and well-known dishes in Veracruz, it is delicious and it is a delicacy to enjoy it.
The secret of the recipe is the sauce with which the fish fillet is bathed. In the sauce, native elements come together, such as güero chili peppers and xictomatl, the name that the Aztecs and Mexicas gave to the tomato, with Spanish contributions, such as olives, capers and oregano, in whose preparation garlic, onion and peppers.
The fish fillet, preferably prepared from a white meat specimen, such as grouper, sea bass or red snapper, is browned in a little butter, without overcooking so that it remains juicy in the center, and covered with the delicious sauce. It is served with rice and olive slices or a mixed salad as garnishes.
Fish roe "Tortitas" (corn cake)
The roe of the "lisa" (a type of fish) is a kind of caviar on tropical coasts, with the advantage that its price is not so high. The "lisa" roe is elongated and flattened, and can be eaten fresh, although most of it is sold salted and stuffed. For this Veracruz delicacy, the roe is grated or, failing that, is fried, peeled (they have a thin coating) and ground until they are like a powder.
If we consider that "roe" refers to a large concentration of fish eggs, then the product of two large roes is mixed with two well-beaten egg yolks and a tablespoon of breadcrumbs or ground bread, salting and adding a pinch of lemon juice.
With the dough, make pancakes that are fried in hot butter until golden brown on both sides. They can be eaten straight out of the pan or dipped in an ancho chili sauce, or accompanied by a rich red tomato sauce with habanero chile. Lisa's roe pancakes are an excellent snack to accompany a few beers in a beach bar and in Veracruz there are quite a few.
"Jaiba chilpachole" (Crab chilpachole)
The typical food of Veracruz also includes very tasty and filling soups. This is the case of chilpachole, whose origins are attributed to French cuisine. It is a seafood soup made with fish and jaiba (a blue crab typical of the Veracruz coast).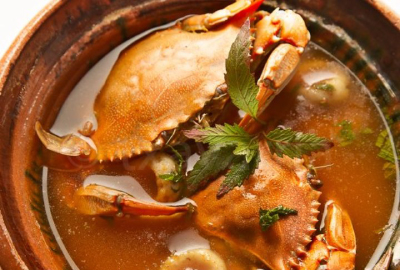 A succulent and steaming broth prepared with chilpaya chile (a round fruit native to the center of the state, similar to the piquín chile), tomato and dough balls, topped with crab, fish, shrimp or octopus or a combination of them. The result is a spicy dish with a flavor of the sea.
There are chilpacholes made of chicken, shrimp, octopus, clams, crabs and any terrestrial or marine species that is at hand, but one of the richest is that of crab (broth with chilpaya chili, tomato and a little dough).
The chiles, tomatoes and other ingredients give the broth a deep red color and an intense flavor, which harmonize very well with the crab and the aromatic magic touch is given by the acuyo leaves. The acuyo gives it a really delicious flavor that adheres to that of the crab, you have to try it because it is one of those dishes that you cannot miss.
Minilla and Taminilla
The minilla from Veracruz is a minced fish that the most traditional grandmothers in the kitchen affirm that it has to be "cazón", although other species are used. "Cazón" is the name that the people of the Gulf of Mexico and the Caribbean Sea give to dogfish and it is very easy to cook and eat since, as a cartilaginous fish, it has cartilage and not spines. In the minilla recipe, the mincemeat is stewed with a sauce of tomatoes, olives, capers and spices. This stew is usually eaten with toast.
The taminilla is a tamale stuffed with minilla and is the culinary symbol of the Veracruz city of Coatzacoalcos. Coatzalco cooks get together occasionally to make the largest taminilla in the world, a size record that only lasts until the next opportunity. These events help to position the city for tourism through its gastronomic banner.
Rice "a la tumbada"
We could say that it is the equivalent of the Spanish seafood paella, although it has its peculiarities. One of the most important in Veracruz and the most emblematic of Alvarado. The best of America and Europe lives in this typical Veracruz dish.
It seems that the origins of this dish must be found in the diet of the fishermen who, in the 19th century, did their work on the coast of Veracruz. This stew is made up of a mixture of rice, seasonings, onion, shellfish (shrimp, octopus and whole crab) and a red broth.
There are at least two versions regarding the origin of the name of this dish, one version points out that the pot practically has to be "emptied" from the fire at the precise moment to prevent the preparation from going too far and drying out.
Another indicates that years ago a group of fishermen was traveling along the coast of Veracruz in fishing activities and they made landfall to make food. A jarocho prepared a rice with shellfish that was soupy and when his companions complained, he told them that he had made the food "hurriedly" or "A la tumbada".
Izote flower broth
The izote, also called elephant foot yucca and interior yucca, is a plant native to Mesoamerica and the national flower of El Salvador. The petals and tender shoots of izote have been consumed since pre-Hispanic times as condiments and vegetables.
To prepare this Veracruz broth, the base is removed from each petal of the flor de izote so that the preparation does not remain bitter. The other ingredients of the broth are dried shrimp, tomato, chives, epazote and pipián orejas (ears). These orejas are pancakes made with a mass of pipian ground in the metate, which are added to the broth.
"Vuelve a la vida" (Come back to life)
This dish enjoyed on the Mexican coasts is a seafood cocktail in which each region of the country puts its particular signature. With a delicious mix of shrimp, crab pulp, peeled shrimp, snail, octopus, oyster, tomato, onion and catsup and spicy sauces.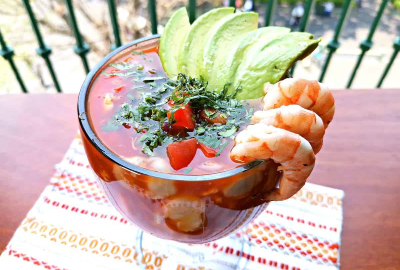 It is said to give you strength, especially on those occasions when you wake up with a hangover, this definitely makes you feel better as well as being very tasty.
The "Vuelve a la vida" from Veracruz usually has similar ingredients to those of any other part of Mexico, but it has something that distinguishes it from the others and gives it its particular personality: The sea urchin broth, which according to experts, is this which communicates its intense flavor.
"Picadas" or "Pellizcadas" (pinched)
Very popular in the center of the region, it is a quintessential Veracruz snack. It is a simple dish, very similar to the sopes that are eaten in the center of the country. You will see it on almost all the tables of the families in Veracruz, although everyone puts their own special seasoning on the sauces, which are always red and green.
It is a tortilla with edges around and inside (in other places they are known as pinched and are similar to sopes) on top they have sauce that can be of different types, either red or green, meat, cream and cheese.
They are called "Pellizcadas" (pinched), precisely, because the edges of the tortilla are pinched so that the sauce does not fall. It is one of the most important snacks in Veracruz and that everyone loves.
Stuffed peppers
It is also one of the favorites among Mexicans and is considered a typical dish. To fill the jalapeño peppers, sweet mincemeat with raisins, olives and capers, ground beef, plantains are used and finally they are weathered.
To accompany them it can be made with red rice, refried beans or even in tacos, it is a delight for the palate since it is a combination between sweet, salty and spicy that you will definitely love.
Veracruz Tamales
The tamale is very popular, not only in Veracruz, but also throughout Mexico, it is cooked corn wrapped in its own leaf. Veracruz casserole tamales are prepared with batter, chicken, acuyo, chile de árbol sauce, guajillo, and tomato and are wrapped in banana leaves or corn, which are prepared in a very similar way, are wrapped in leaves of corn and that have an exquisite flavor, which makes Veracruz tamales one of the best in Mexico, although they all have their unique touch.
Zacahuil or Sacahuil
As part of the Huasteca Region, in Veracruz they prepare the zacahuil, a huge tamale invented by the Huastecos, who made it in holes with hot stones during pre-Hispanic times.
It is a traditional tamale from the indigenous regions of the country and its main characteristic is its size, which can hold up to 50 people. Now it is done in a slightly more practical way, in wood-fired ovens that are sealed with mud so that neither the heat nor the aromas escape during the 10 or 12 hours of cooking.
The gigantic tamale (perhaps the largest you can find in the entire country) is prepared with maize dough (as the natives did hundreds of years ago), lard and a sauce of Chinese chile, cascabel chili and spices; It is stuffed with pork, chicken, or turkey meat.
Pulacles
Pulacles Tamales are another type of tamale that we only find in the Veracruz region, since it is not popular in other states and is prepared like any type of tamale, with the difference that its filling consists of cooked and finely chopped vegetables, stewed in a tomato sauce, ground sesame seeds, pumpkin seeds, pine nuts, jalapeño peppers and chiltepin.
The pulacle is one of many Mexican tamales, its main ingredient being black beans. Those prepared by the Mujeres de Humo de Papantla at the Casa Escuela de Cocina Tradicional have become known in the city of Papantla and throughout Veracruz for their exquisite flavor.
The Papanteco cooks precook the beans if they are dry, but they do not if they are tender. A mixture of vegetables and spices is prepared with chopped pumpkin and chayote, ground tomato and green chilpetín, and a mincemeat of coriander and holy leaves, which are called acoyo in Veracruz. Roasted and ground pipián is also added.
With a white corn dough with its point of salt and without adding fat, some balls are made, which are then spread like tortillas on banana leaves, which are filled with the beans and the mixture of vegetables and spices. Finally they are wrapped and steamed.
Sea bass broth
The French influence is palpable in some Mexican cities, such as Veracruz, where the elegant Marseillaise tile is present on the roofs, highlighting the city's architecture.
One of the French contributions to Veracruz and Mexican gastronomy was the shallot, a bulb with an intermediate flavor between garlic and onion, widely used in Gallic cuisine. This Veracruz broth has the French touch of the shallot. There is no need to worry about sea bass, since there are plenty of them in the Gulf of Mexico.
Chicatanas
The Chicatanas are another exotic representative of the gastronomy of Veracruz and have a similarity with the jumil dishes of Guerrero food, since the Chicatanas are "Queen ants", where they are collected during the rainy season and are prepared by "cutting" the back of the ant which is fried or roasted.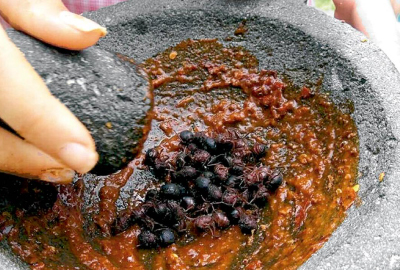 Ants of the Atta genus are good-sized insects with a different name in each country. They can have a body length of up to an inch and a half and form colonies of over a million individuals, making it easy to collect queens for culinary uses.
Mexicans call them chicatanas and in Venezuela and other Latin American countries they receive the cute name of "hormiga culona" (big butt ant). In Veracruz, chicatanas are eaten roasted with salt and lemon, and they are used to prepare sauces to add to chicken and turkey.
If you want something from Veracruz and exotic, you have nothing else to look for.
Prawns "al mojo de ajo" (with garlic sauce)
Mojo de ajo is basically a mixture of garlic with butter in which the delicacy of the dairy softens the intense flavor and spiciness of the vegetable. The slightly spicy flavor of this dish makes it suitable as an appetizer in a full meal, although it can also be part of a main course and can even be enjoyed as a high-flying snack.
In this recipe, never replace the butter with margarine and even less with vegetable shortening, since you will not be doing the due honors to the exquisite prawns. Prawns with garlic sauce are another of the gastronomic delights of Veracruz, where the mixture of butter and garlic softens the spiciness of this dish that can well be lunch, breakfast or snack.
Coconut shrimp
The coconut is a blessing that abounds on the shores of the beaches and the American Indians learned to use it to make oils and prepare a wide variety of foods, sweets and drinks.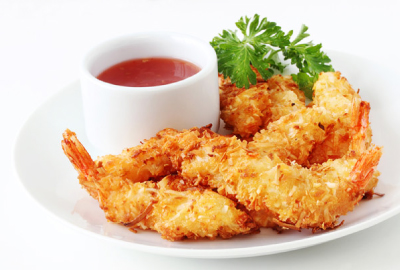 The Veracruz recipe for coconut shrimp is a delicious way to eat these small crustaceans and you can enjoy them both in humble beachside food outlets and in the most luxurious restaurants. It is a delicious dish.
Fresh shrimp are taken and after washing and peeling them, they are opened by the back forming a butterfly. They are then filled with cream cheese and grated coconut.
To fry them, they are covered beforehand with ground bread and grated coconut. They are accompanied by a rich sauce, white wine and cream cheese along with a salad and some beans.
If you eat them without more, they are already delicious, but it is common to put a sauce made from liquefied manila mango pulp, cream cheese and white wine. Another exquisite variant is to replace the mango with tamarind pulp.
Seafood casserole
Better than a good seafood dish can only be a seafood casserole, a casserole full of diverse seafood mixed with sauces, herbs and vegetables that achieve an explosion of flavors.
A mixture of crabs, shrimp, octopus, squid, sea bass and oysters, prepared with tomato, onion and garlic that are left to cook in the casserole, with a little chili, epazote and shrimp broth to give it even better flavor.
It is a dish without equal, delicious and to enjoy. In some parts of Veracruz, this dish is used for important celebrations.
Oysters "a la Diabla" (spicy oysters)
In the Gulf of Mexico there are magnificent oysters and people from Veracruz eat them fresh, canned, stewed, roasted, smoked, in vinaigrettes and in a thousand different ways.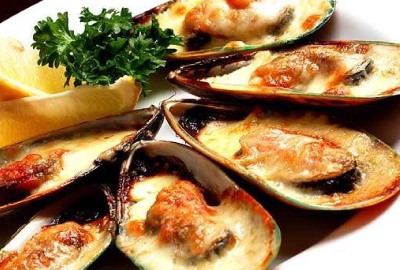 It is true that in Mexico we cannot stop adding chile to our food, but it gives a very different and delicious touch to the dishes, such is the case of oysters "a la diabla" that are prepared in Veracruz.
The nickname "a la diabla" (female devil) for a recipe means that it is really spicy. The shells are placed and marinated with a mixture of pepper, chipotle sauce, bacon and seasoning juice, covered with cheese to melt and gratin to serve, it is really exquisite.
Mogo mogo
Among all the typical dishes of Veracruz, this is probably one of the ones with the most evident African roots. Because, also called machuco, it is nothing more than mashed green plantains.
To make it, these are cooked with their skin on in boiling water. When their coating bursts, they are removed and butter and salt are added to mash them until they have the right texture. The puree is left to cool in the fridge to harden and then fried. Usually, they will serve it as an accompaniment to the beans.
Chilatole
In particular, Chilatole exists in other regions of the country, but it is a dish that has many variants depending on its region. This means that there is a Veracruz Chilatole version and it is a broth that is prepared as a spicy stew, generally based on chicken and vegetables. (squash, green beans, mushrooms, corn on the cob, potatoes, carrots).

Typical Drinks of VERACRUZ
Its drinks are: peanut torito, pigeon, jobo, nanche, soursop water, guarapo, habanero, tlaníchiole and fruit flies, which are sweet liqueurs made with fruit. In Veracruz the most common is orange with nanche.
The atole, which is made in different flavors depending on the fruit with which it is prepared. Thus, we can talk about plantain, pumpkin, corn or coyol atole (a fruit similar to coconut). Horchata is also consumed in Veracruz, although it is not made as in Spain. There it is made with rice and cinnamon or vanilla.
Even more typical are drinks such as menyul, made with mint, and popo. The latter has cocoa, rice, cinnamon and fruits such as azquiote. Finally, the torito is an alcoholic cocktail whose ingredients are cane brandy, condensed milk and peanut butter, although it is also made with other flavors such as mango.
Veracruz Coffee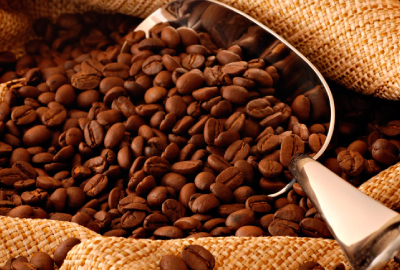 Coffee is possibly the most famous drink in the world and has one of the best representations in Veracruz. The quality of coffee from the regions of Córdoba, Huatusco and Coatepec are internationally recognized and one of the most important economic activities in the state, present in many of its municipalities.
Pot Coffee
There are many versions regarding the discovery of coffee, most Mexican historians agree that it arrived in the Aztec country approximately in the 18th century, precisely through the port of Veracruz, but it was not until the stage of the Mexican Revolution that it emerged. the recipe for what we know today as pot coffee.
It is a preparation created by the Adelitas, where the coffee is seasoned with other species of aroma and cooked in clay pots, from which it is served to diners in jugs of the same material.
To prepare it, you need to boil the desired water according to the number of cups to serve, and once it reaches the boiling point, add a cinnamon stick, about 200 grams of brown sugar and a clove. When the pilloncillo melts completely, add the ground coffee and mix. Wait a few minutes for it to settle and then strain to serve.
Cold coconuts
It is a very popular drink on the coast of Veracruz and in particular in any city or coastal state, so do not hesitate to enjoy your coconut very cold, while you enjoy the state's beaches.
Peanut "Toritos"
The Torito is a drink with a creamy texture, flavored with milk, peanuts and sweet, made with cane brandy. The origin of this drink goes back to the times of day laborers, in the sugar cane plantations located in the Papaloapan river basin.
The day laborers, after work, prepared this concoction with cane liquors and seasonal fruits, as a way to replenish energy and recover. Its name is due to the fact that those who prepared and consumed it described that it made them feel like 'toros' (bulls).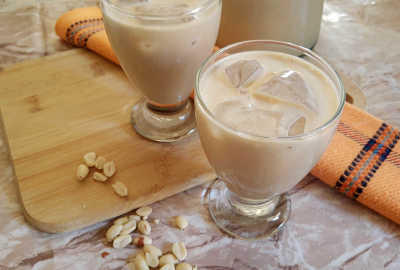 To prepare it you need about 250 grams of peanut butter, with a can of evaporated milk, 1 can of condensed milk, one of whole milk and 2 cups of cane brandy, and you take all this to the blender with plenty of ice. If you visit Veracruz, you should try the coconut, coffee, strawberry and mango torito.
"Toritos boqueños"
When it comes to typical drinks from Veracruz, this one cannot be missing. A traditional drink from Boca de Río (hence the name "boqueños", which means from "Boca") since 1938 and it became a hallmark of the town, which has generated hundreds of people from Mexico and the outskirts to come here to try it.
The recipe for the boqueño torito is the same as that of the peanut torito, although it may undergo certain variations due to added ingredients or the substitution of peanuts for another variant such as strawberry, coconut, mango, nanche or soursop. However, peanut is the favorite flavor of the locals.
Tepache
It could be said that the state is one of the few that has almost a large part of its territory surrounded by coasts, tepache is a drink present in every coastal city. It is very refreshing and its preparation is super simple, it is based on the fermentation of pineapple and it is ideal for both children and adults, since it has a very low degree of alcohol.
"Verde de Xico" (Green from Xico)
Xico is a town close to the capital and is a magical town whose route is full of vegetation and plants. This small town in the state is surrounded by vast vegetation and many of us know that Veracruz is surrounded by so-called shamans and indigenous groups that take advantage of these herbs to create drinks of all kinds.
The chronicler Bernal Díaz comments that the origin of Verde de Xico comes precisely from the constant search of the inhabitants to find the best herbs to create refreshing and enhancing drinks. In addition, healing powers are attributed to it for certain ailments.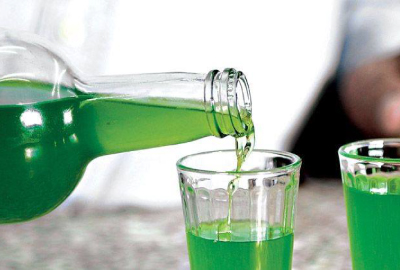 To prepare the Verde de Xico, you need sugar, water, fennel, lemon verbena, lemongrass, lemon balm, green orange peel and a little anicillo de monte. All these herbs are left to rest in the brandy, depending on the amount of liquor you want to make, for a period of two days. A thick caramel is made with the sugar, and once the brandy is strained from the rest of the leaves, it is added and bottled.
"Morita de Xico" (Blackberry from Xico)
One of the typical drinks of Veracruz that the locals enjoy the most, especially as a digestive and palate preparer between meals and dessert. It is easily obtained from various red fruits available in the region, which is why it is so popular. Its name derives from the fact that its main preparation is with blackberries. However, it is possible to obtain it even from strawberries.
To prepare it you need fresh and ripe blackberries, sugar, pure cane alcohol and egg whites. You have to start by letting the blackberries ferment in a container for a month, and after this time, squeeze them manually to get the juice out.
On the other hand, make a thick caramel with the sugar, to which the egg whites will be added. Once it is mixed and allowed to settle, the blackberry juice and alcohol are added, varying the amounts according to taste.
Vanilla Liqueur
Another popular Veracruz drink that the municipality of Papantla gives us, is vanilla liqueur. This liquor is obtained from the orchid, which is the flower that gives rise to this aromatic pod and if you wonder why it is called vanilla, it was the name that the Spanish gave it after the conquest.
Veracruz Menyul
This typical drink from Veracruz is a Mexican version of the American Mint Julep, a traditional drink from the Kentucky Derby in the United States that is prepared with bourbon, mint, and syrup.
It is believed that a Frenchman arrived in Córdoba, the Veracruz town, and asked for this drink and received an adaptation to what was in the bar, which was aged rum.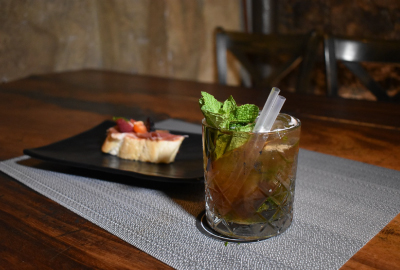 It is a delicious cocktail made from aged rum, sweet sherry, dry sherry, sugar, mint, and a shot of Angostura. Everything is mixed in the shaker and served in an old fashioned glass or a rock glass.
Kahlua
One of the greatest prides of Veracruz is its coffee. For this reason, an alcoholic drink cannot be missing with this product, with a sweet flavor and dense texture. It is a mixture between Arabic coffee and cane distillate.
This drink dates back to 1936, when Allied Domecq produced it for the first time with an alcoholic strength of between 20 and 26.5%. It is usually used to prepare cocktails and other additions, however, it can be used neat, on the rocks or neat. Some locals even use it to sweeten and spice up their coffee.
"Besos Papantecos" (Kisses from Papantla)
Vanilla is a plant widely used for dishes and drinks in Veracruz. Papantecos kisses are a cocktail made with vanilla liqueur, rum, evaporated milk, cherries, frappe ice and grenadine juice.
Michelada
Spicy but refreshing drink. It is a delicacy based on beer, lemon and sauces (English, Tabasco, soy…) normally served with lots of frosty ice.

Typical Sweets and Desserts of VERACRUZ
Veracruz desserts are a true delight and among them are: guava empanadas, corn alfajor, pumpkin seed sweets, taffy, peanut palanquetas, coconut sweets, nanche sweets, egg bread, orange pancake , milk ham, snowy milk, cocada, marquesota, cinnamon yolks and water cookies.
If the delicious dishes that we have mentioned so far are not enough, the Veracruz confectionery has even more. Almost all their recipes are based on wheat and, among the most curious sweets, we will mention the chogostas, some balls made of edible clay and whose origin dates back to pre-Hispanic times.
More traditional are the duquesas, a kind of tacos filled with coconut meringue, and the masafinas, shortbread covered with sugar and cinnamon. For its part, the tetamal is a mass of corn and sugar that is flavored with anise and is served hot and wrapped in a berijao leaf.
The pumpkin is the protagonist of several Veracruz sweets. This is the case of the buñuelos, although, with respect to these, the gaznates are more popular, which are filled with meringue. Finally, the pemoles are donuts made of cornmeal, butter and sugar and the marzipan from Veracruz is characterized by having peanuts instead of almonds.
Vanilla ice cream
Not many people know that vanilla is a type of orchid and that the best in Mexico is produced in Papantla, with a denomination of origin for its commercial protection. The Vanilla planifolia species is native to Papantla de Olarte and although it grows in other places, none seems to have the aroma and flavor of papanteca. For this reason, a traditional vanilla ice cream, prepared with the star ingredient of Papantla, is the ideal dessert to close a Veracruz-style gala meal.
Cachum
Cachum is a dessert that can be enjoyed at any time of the year, as it can delight your palate hot or cold and is prepared with pumpkin.
Rice pudding
Rice pudding is a typical dessert in the gastronomy of many countries made by slowly cooking rice pudding and sugar. It is served cold or hot. It is usually sprinkled with cinnamon, vanilla or lemon peel to flavor it. Rice pudding has very ancient origins in Asia and later spread through Europe and Africa. As of the 16th century, after colonization, it was exported to America due to trade and the European population that immigrated to American territory.
"Cocada" (Coconut sweet)
Cocada is a typical sweet from several Spanish and Portuguese-speaking countries, made from a dough of grated coconut and milk that is later baked.
Tlacotalpan milk sweets
The famous Tlacotalpan milk sweets are one of the most characteristic sweets of the State of Veracruz. This sweet, present throughout the Veracruz entity, is of Spanish origin, with an appearance similar to a nest. For its preparation, grated coconut pulp, sugar, cornstarch, egg yolks and milk are used.
Orange cake
The cake is a very old preparation, there are precedents in the representations of the tomb of Ramses III in Thebes, from the 10th century BC. de C. History has bequeathed us many recipes, often linked to some event or place. There is no city or town that lacks its typical cake.
Sweet "Arepitas"
Sweet arepitas are a variety of arepa that are made with cornmeal, paper and anise seeds. Little is known about the history of sweet arepitas, or when they began to form part of Venezuelan gastronomy. The truth is that they are prepared throughout the country, where they are consumed as breakfast or snack, indistinctly.
Alfajores from Veracruz
This dessert originally from Spain has its Veracruz version made with white corn, piloncillo and cinnamon; that are mixed (after obtaining the honey from the piloncillo) to form a paste that will be cut into small portions, baked for a few minutes and can be filled with milk sweet.
"Gorditas de Nata" or Sweet "Gorditas"
The sweet gorditas or gorditas de nata, are one of the most common desserts in our country, and something very peculiar about them is their history, since their origin is centered on the original communities of Michoacán and Guerrero, where the Purépechas are located.
Black Sapote Sweet with Orange
The black sapote, which at first glance can be disconcerting due to the color of its pulp, is actually a sweet fruit with a creamy texture, … and commonly at home the pulp is mixed with orange juice for children's desserts.
Cornbread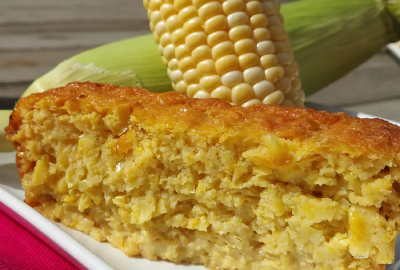 It is a dish that is made from corn grains in several Latin American countries. In Costa Rica it is also called elote tamale, in the United States there is cornbread, in the Caribbean there is Johnny cake and in some South American kitchens similar but savory versions are made known as pastel de choclo or chipa guazú.
A cornbread usually has a yellowish tone in the dough and a fairly natural and sweet flavor. It is usually a fairly simple dessert to prepare and regularly consumed.
"Pan de Nata" (Cream bread)
Pan de Nata is a Mexican dessert made from wheat flour, cream, sugar and cinnamon. It is considered a street and market snack, like the tianguis. They are cheap to make, just take a little cream or fermented cow cream, flour and sugar.
Milk coffee
The story goes that this place saw its first sunrises in 1808 and its original location was in front of the Asunción parish, in the center of the Port of Veracruz. Although its name was El Caballo Blanco, it was the place where it was that gave it the identity that characterizes it to this day.
"Volteado de Fresas" (Strawberry Flip)
Always present in the favorite sweets and desserts of childhood, the strawberry is among the favorite fruits of all children. Because of its particular appearance, texture and flavor, I think there is no one who can resist it in any of its presentations. This time I bring a dessert that is very easy to make and a favorite among the mothers of Veracruz.
Mango Mousse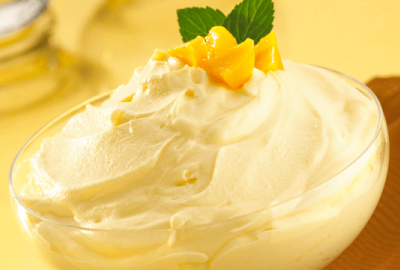 A mousse is a culinary preparation of French origin, based on egg white whipped to snow or whipped milk cream to obtain a spongy consistency. The mango is a fruit with a fleshy, semi-acid pulp that is green, yellow or orange in color.
Purple atole
Between letters and stories, this ancient drink became known. Hernán Cortes exposed his people to his people through his lyrics, about the mythical thick substance created from corn, water, honey and chili peppers. The same that was also influenced by them, adding milk to the recipe because they did not like the flavor at all.
"Carlota de Fresa" (Strawberry Charlotte)
The original Charlotte or "Carlota" appeared at the end of the 18th century as a tribute to Charlotte Sofia of Mecklenburg-Strelits, the wife of King George III, the mad king of England, whom he married on September 8, 1761.
"Glorias"
The glorias have their origin in the port of Veracruz, they are shaved ice cream served in small glasses, which at the bottom have crushed banana, shaved ice, strawberry, currant or peach syrup, condensed milk, evaporated milk, a touch of vanilla and a pinch of cinnamon. They can be decorated with some cookie.

More Tourist Attractions in VERACRUZ


Flights & Hotels in VERACRUZ

More Tourist Attractions in MEXICO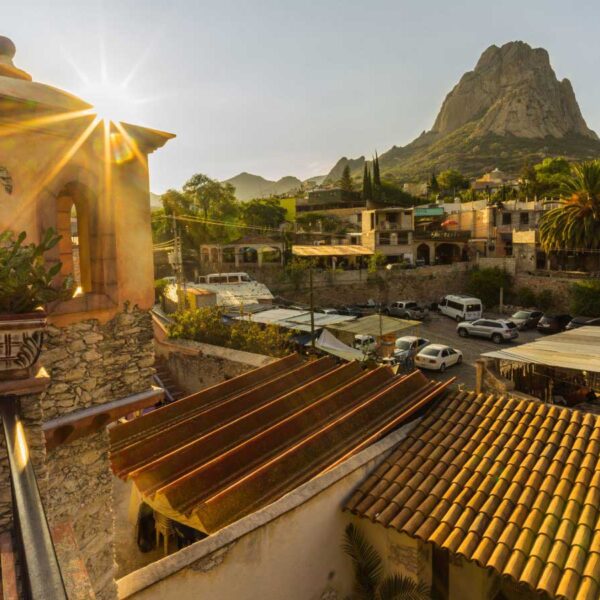 A Magical Town is a place with symbols and legends, towns with history that in many cases have been the scene of transcendent events for our country, they are places that show the national identity in each of its corners, with a magic that emanates from its attractions ; visiting them is an opportunity to discover the charm of Mexico. The Magical Towns Program contributes to revalue a set of populations in the country that have always been in the collective imagination of the nation and that represent fresh and varied alternatives for national and foreign visitors. A town that through time and in the face of modernity, has conserved, valued and defended its historical, cultural and natural heritage; and manifests it in various expressions through its tangible and intangible heritage. A Magical Town is a town that has unique, symbolic attributes, authentic stories, transcendent events, everyday life, which means a great opportunity for tourist use, taking into account the motivations and needs of travelers.… Read More
Read More »