Veracruz is one of the most representative states of Mexico for its natural, social, historical and cultural wealth. It is considered the door of Mexico to the world, since the Spanish arrived there to form the Mexican nation and today it is the most important commercial sea port in the country.
With a splendid and generous nature, in which the sea and the mountains, the jungle and the beach, mighty rivers and fertile fields, history and modernity converge, Veracruz keeps alive its tropical and indigenous essence, Huasteca, Totonaca, Olmec, present not only in the archaeological zones, but in its beautiful traditions, in its delicious gastronomy, festivals, crafts and, above all, present in the warmth and hospitality of its people.
Its long history, in which the port has been heroic four times before the invaders, is told in every corner of the Huasteca, the Costa Smeralda, the mountains, the Tuxtlas, etc. This variety is reflected in the great tourist offer, in which there are alternatives for all tastes and possibilities; for something it is said that only Veracruz is beautiful!

Tourist Attractions in VERACRUZ
Gastronomy
The Gastronomy of Veracruz is a tasty synthesis of Spanish and coastal cuisine, traditionally famous for its richness and variety. In Veracruz, cooking is among the popular arts, one of the most outstanding. He goes to the indigenous and Spanish roots, mainly, to affirm his own uniqueness while condensing traditions. Complying with a gastronomic itinerary through Veracruz lands is an intense and very gratifying adventure full of tasty experiences for the palate, as well as enriching human contacts.… Read More
Read More »



Flights & Hotels in VERACRUZ

More Tourist Attractions in MEXICO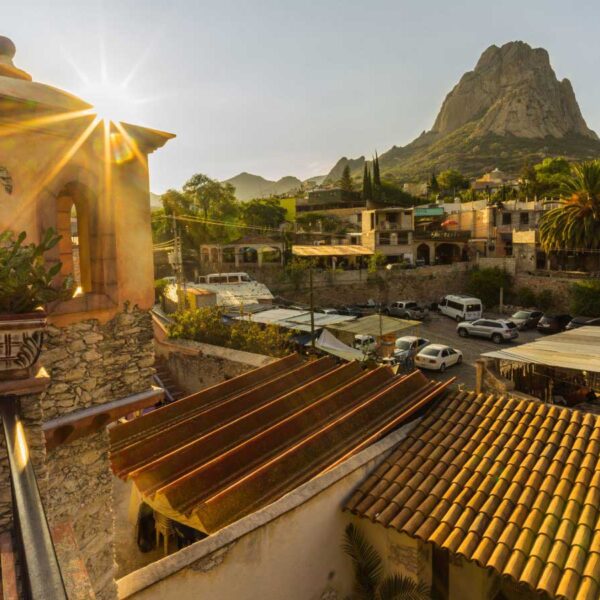 A Magical Town is a place with symbols and legends, towns with history that in many cases have been the scene of transcendent events for our country, they are places that show the national identity in each of its corners, with a magic that emanates from its attractions ; visiting them is an opportunity to discover the charm of Mexico. The Magical Towns Program contributes to revalue a set of populations in the country that have always been in the collective imagination of the nation and that represent fresh and varied alternatives for national and foreign visitors. A town that through time and in the face of modernity, has conserved, valued and defended its historical, cultural and natural heritage; and manifests it in various expressions through its tangible and intangible heritage. A Magical Town is a town that has unique, symbolic attributes, authentic stories, transcendent events, everyday life, which means a great opportunity for tourist use, taking into account the motivations and needs of travelers.… Read More
Read More »