Typical Food of TAMAULIPAS
Tamaulipas is a state where several of the best conditions for traveling are combined: on the one hand, it has 433 km of coastline that overlook the Gulf of Mexico; the south of the entity has a great biodiversity that invites ecotourism; and, finally, it carries a great story that comes from the Porfiriato. But in addition to unique landscapes and very friendly people, here you can also find one of the most creative and fascinating cuisines in Mexico.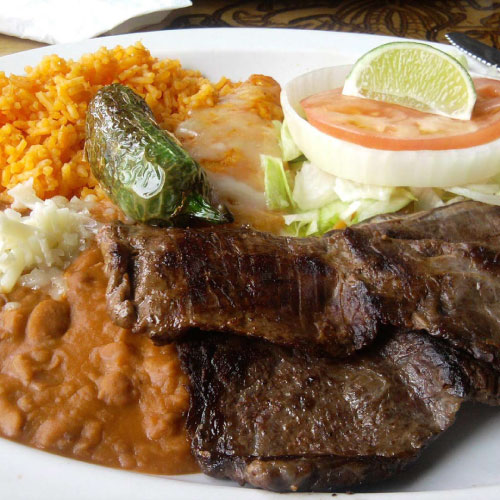 Its location in the north of the country and its proximity to the sea are sufficient reasons to explain that two basic ingredients predominate in Tamaulipas cuisine: meat and seafood. However, each region of the state has its own specialties and key ingredients. To learn a little more about these dishes and their culinary inspirations, let's take a look at the traditional food of the South, Center and Border areas.
SOUTH
The natural region of the Huasteca covers San Luis Potosí, part of Hidalgo, northern Veracruz and southern Tamaulipas. It is here where you can visit the El Cielo Biosphere Reserve, where you can admire mountains and rivers, as well as visit the magical town of Tula, founded in the 17th century. In the same way, in this region is Tampico, a coastal city with a 1,340-meter-long pier called Escolleras, which divides the waters of the Gulf and the Pánuco River.

The gastronomic specialties that stand out in the south are the tulteca enchiladas (colored tortillas with cheese, chorizo, chicken and vegetables), stuffed prawns and crabs, "tortas de la barda" (with ham, chorizo, cheese, pork rinds and beans) and the nationally known Tampiqueña (Tampico-style meat), which is served with guacamole, green enchiladas, white cheese and beans.
For dessert, the ideal is to try the desert ice cream, which is made with exotic fruits from this ecosystem (dates, maguey, pitaya, nopal, prickly pear or biznaga); dulce de leche or pemoles, which are a kind of biscuit based on a dough of corn, aged cheese, piloncillo and milk.
The capital of Tamaulipas, Ciudad Victoria, is located in the central zone. Near this city there are numerous attractions such as the El Sabinito archaeological site – which marks the border between Meso and Aridoamerica – and which hides more than 600 buildings among the vegetation. Another site of interest is the Vicente Guerrero dam, which floods the old town of Padilla, from whose surface dry trees and the towers of the submerged church stand out.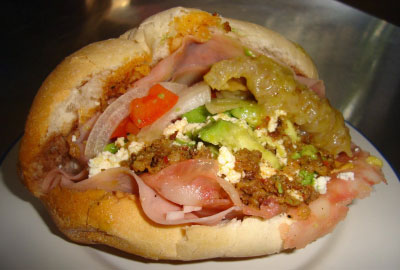 Due to its proximity to dams and seas, some of the most common fish in this region are catfish, mojarra and bass, as well as shrimp and crab soups and cakes. However, the meat also stands out: you have to try the beef stew or the "cabrito" in sauce. Another infallible option is the gorditas from the capital, stuffed with roast pork, pork rinds, green sauce, "machacado", nopales or mole.
As for sweet things, you can finish the meal with a "dulce de leche" pie –based on cornstarch, sugar, cinnamon and vanilla–, pumpkin empanadas or the traditional Hojarascas from the city of Burgos (powder with sugar and cinnamon).
BORDER

Tamaulipas shares the banks of the Rio Grande with the American state of Texas. Five kilometers from its bed is Mier, one of the two magical towns in the state. The history of its sandstone constructions goes back to the time of the Porfiriato. Likewise, on the Gulf side, the Laguna Madre extends, one of the five bodies of hypersaline water in the world.
The food of this region is intertwined with the culinary tradition of the state of Nuevo León and one or another American food recipe. The wood-fired or charcoal-fed meat stands out, as well as the coffin-roasted lamb (roasted inside a metal box covered with wood), the pastor-cooked "cabrito", the Cortadillo (in a tomato stew), the discada (a kind of wire with chorizo, sausages, onion, pepper and chili) and dried meat. sweet bread basket.
For dessert, typical recipes include cajeta and pumpkin empanadas, sweet corn bread, country bread and pan de polvo (cookies similar to the leaf litter from the center of the state).

Tortas de la barda (Fence tortas)
This is a highly traditional dish within the gastronomy of Tamaulipas, Tampico and Ciudad Madero. It is called tortas de la barda (fence tortas) because the place where they began to be sold was next to a fence, located in the separation between the city customs and the docks. They were quite consumed by railway workers, since the Tampico railway station was located in this area, built on September 13, 1891. Also, you should know that the inventor was a gentleman named José María Bracamontes and had its beginnings in the year from 1928.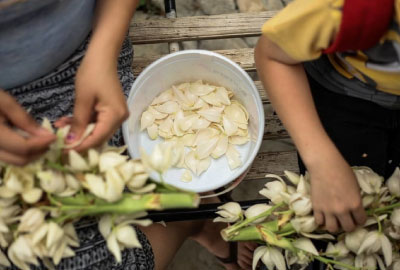 Chochas
Chochas in Tamaulipas are a type of flower that descends from the yucca palm. Also known as "Pita" and are very common in Tamaulipas food. This is one of the traditional dishes of Tamaulipas, but little known to outsiders, they are widely consumed during the Lenten season. Also, you should know that this plant has multiple benefits, such as its high level of protein and vitamin C. A curious fact about this plant is that it is considered a symbol of peace and eternal life.
Tampiqueña (Tampico-style meat)
This dish is so classic, you'll see it all over the state. It consists of a rich roast meat and side dishes to choose from. These can be green, red or mole enchiladas, depending on your taste; everything, accompanied by some rajitas with corn, guacamole and refried beans with cheese and tortilla chips. This dish was the creation of Don José Inés Loredo, a restaurateur from the city of Tampico. A curious fact about this delicacy is that it was originally known as "Huastecan lunch". It is called tampiqueña because the beginning of his restaurant was in the city of Tampico, Tamaulipas, where this dish was created back in 1939.
This typical food from Tampico consisted of a piece of cecina, enchiladas of your choice, refried beans with cheese and a touch of epazote, obviously accompanied by some good tortilla chips. This dish became so famous that it was not only ordered at lunchtime, but at lunchtime as well. Later its name was changed to "Carne asada a la tampiqueña", changing some of the ingredients, such as cecina. for roast beef and an extra in the side dishes, such as the rajitas poblanas with corn.
You should know that the typical dishes of Tamaulipas often have a special meaning. For example, the plate where Tampico meat is served represents the Huasteca area as it is oval. Meanwhile, the meat resembles the Pánuco River, the enchiladas and guacamole, representing the flora, the white cheese the nobility, and the beans the fertile land. Gastronomy is not simply a mixture of flavors, it also represents experiences, traditions and culture.
Guayin
Another unique dish among the cuisine of Tamaulipas is the guayín. A delicious dish that consists of an egg-based omelette, stuffed with beans, ideal for a good breakfast. This delicious typical food from Tamaulipas is usually eaten with tortillas and if you like a side dish such as a salad.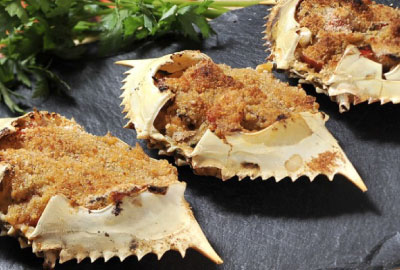 Stuffed jaibas
Another obligatory dish in Tamaulipas is stuffed crabs, a typical dish among the gastronomy of the Gulf of Mexico. It will undoubtedly leave you with a good taste in your mouth, as it is one of many that you cannot miss when visiting this state. You can try them especially in Altamira, which is distinguished by having an important fishing of this type of crab. This delicious typical food from Tamaulipas is stuffed with its own pulp, tomato, garlic and onion. Stuffed crabs represent an important custom of Tamaulipas gastronomy.
Bocoles
A typical dish of the region that is undoubtedly unmissable. The bocoles consist of thick corn tortillas with butter stuffed with chili and cottage cheese or pork rinds in sauce, they are very good.
Migadas
The migadas are thick nixtamal dough that is pinched with the fingers and some stew is added on the edge with pork rinds. They are fried in butter and some of the stews with which they are prepared: picadillo, beef and beans with fresh cheese.
Stuffed

Gorditas
This is a snack that you can enjoy in almost all the states of the Mexican Republic. But here, in Ciudad Victoria, the capital of Tamaulipas, you can taste this gastronomic wonder. These are small delicacies made from thick corn tortillas cooked either on a griddle or fried, which are filled with different stews. What do the stuffed gorditas have? You can choose between beans, pork rinds, roast pork, hash, beef, carnitas, chorizo, among many others. Here the limit is your whim, because you can fill them with practically any stew that comes to mind.
Shrimp Huatape
This is a highly representative dish of the Huasteca area, being one of the states neighboring the Gulf of Mexico, culinary delights based on seafood could not be missing. The word Huatape comes from the Totonac language referring to eating chili, "wata", which means to eat and "pin", which means chili. This is a recipe originally from Tamaulipas, nothing more and nothing less than a rich broth based on shrimp and guajillo chili, which you will surely crave with a cold beer.
Jacubes
This is a dish that has nothing to do with meat or seafood. The jacube is a cacti from the emblematic cacti family of northern Mexico. The jacubes are curious cacti from 2 to 7 meters high that when you cut them you get some beautiful star-shaped slices, which grow quite a lot in the Huasteca area of Tamaulipas. They are long, green and have few thorns unlike nopales. This rich species is cooked in many ways, for example with venison or with some stew, since the flower and its fruit are edible.
M
achaca (Dried meat with egg)
Another of the typical Tamaulipas breakfasts is dried meat with egg, better known as machaca.
Which I am sure you have already tried or at least you have heard its name. The dried meat is prepared, which is usually beef or venison, and basically it is dried in the sun with a little salt, since it is super dehydrated,
It is a bit hard, so with the help of some stones it is hit to make its texture softer and soften it.
You can accompany it with some refried beans and obviously, you can never miss some flour tortillas, typical in northern food.
Another of the typical foods of Tamaulipas is the unmissable is the venison "salpicón", which obviously you cannot miss if you visit Nuevo Laredo. It is made with cooked and shredded venison meat and seasoned with lemon juice, onion, serrano pepper and salt. This food from the Gastronomy of Tamaulipas is regularly served with dried lettuce leaves and radishes. Surely this dish sounds super exotic, but in certain cities of Tamaulipas it is very common to hunt and eat venison and the preparation is very easy. This salpicón is ideal to eat with some delicious toast in the hot season, as it is from April to July, since it is an extremely fresh dish ideal for that climate.
Tultec Enchiladas
Enchiladas are a representative dish par excellence, their preparation consists of a red tortilla with beef jerky, chorizo, potato, lettuce, cheese, onion, tomato and chili.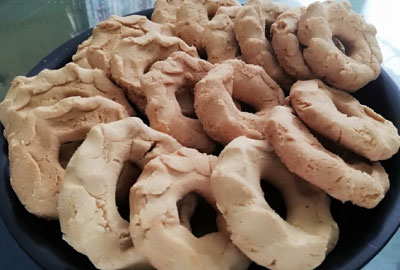 Pemoles
You cannot stop trying the pemoles, which among the gastronomy of the state of Tamaulipas are extremely emblematic as they refer to the entire Huasteca area. These are delicious corn flour dough cookies, to which is added aged cheese, lard, pork and beef, milk and piloncillo. They are cut into circles, squares or diamonds and are usually cooked in a clay oven, which gives them an exquisite flavor.

Likewise, this typical Tamaulipas food is considered to be of pre-Hispanic origin. Providing a gastronomic legacy in this land, always with the intention of creating a highly balanced diet. This is an admirable artisan work, made by Norveracruzan women, achieving a source of resources since the time of the oil boom, when commercialization began in this region.
Venison tamales
Tamales cannot be missing from our Mexican food lists because they are the tradition, in Tamaulipas they are distinguished by being venison, the meat is cooked with serrano, guajillo and ancho chili sauce. You definitely cannot miss this variety of tamale.

Huilota tamales
Tamales are unmistakable in the Mexican diet, moreover, I could say that it is one of the most consumed breakfasts in Mexico and Tamaulipas could not be left behind with the preparation of these. The word Huilota is of Nahuatl origin and means pigeon, these pigeons are for strictly regional consumption, therefore, they are not commercialized
Maguacatas
They are fruits that go well if they are roasted or cooked, they have an intense flavor. They are ideal for snacking and go well with a cold beer.

More Tourist Attractions in TAMAULIPAS

Guided Tours in TAMAULIPAS

Flights & Hotels in TAMAULIPAS

More Tourist Attractions in MEXICO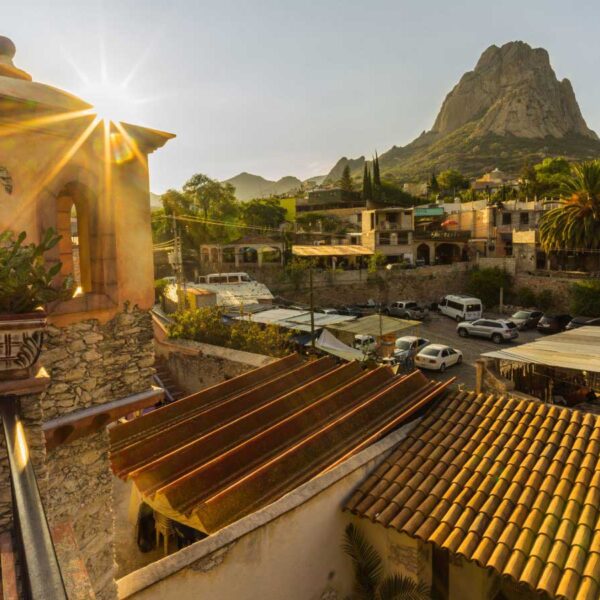 A Magical Town is a place with symbols and legends, towns with history that in many cases have been the scene of transcendent events for our country, they are places that show the national identity in each of its corners, with a magic that emanates from its attractions ; visiting them is an opportunity to discover the charm of Mexico. The Magical Towns Program contributes to revalue a set of populations in the country that have always been in the collective imagination of the nation and that represent fresh and varied alternatives for national and foreign visitors. A town that through time and in the face of modernity, has conserved, valued and defended its historical, cultural and natural heritage; and manifests it in various expressions through its tangible and intangible heritage. A Magical Town is a town that has unique, symbolic attributes, authentic stories, transcendent events, everyday life, which means a great opportunity for tourist use, taking into account the motivations and needs of travelers.… Read More
Read More »