ATMEX adventure tourism opens in Huatulco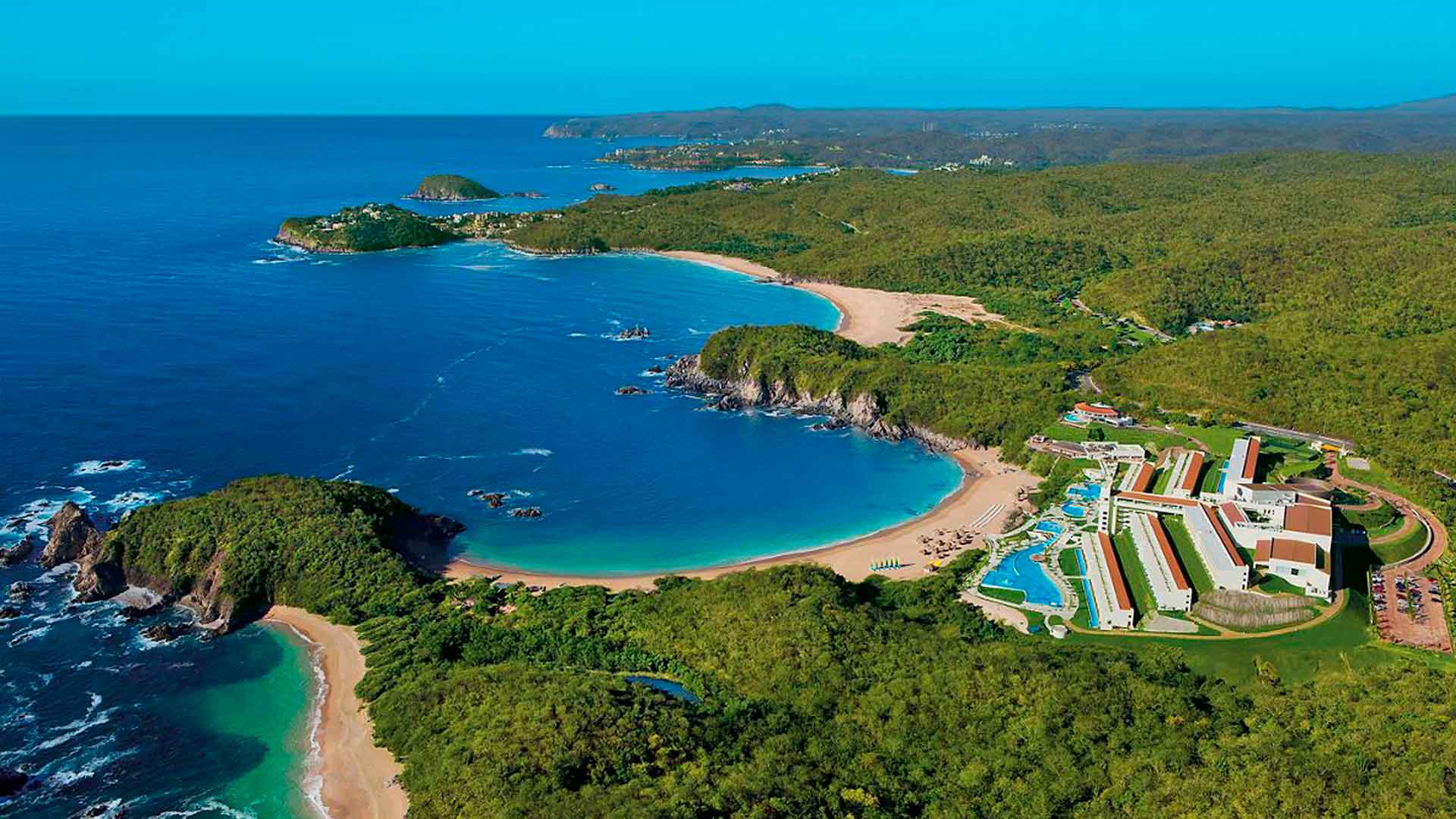 ATMEX, the grand adventure tourism extravaganza, has officially kicked off in Huatulco. The Governor of Oaxaca, Mr. Salomón Jara Cruz, together with Antonio del Rosal, the coordinator of ATMEX, and Jorge Vásquez Valdez, the general director of Tourism Product Innovation from the Ministry of Tourism of Mexico, joined hands with Saymi Pineda, the Secretary of Tourism of the State, and the municipal president of Bahías de Huatulco to inaugurate this monumental event – ATMEX Huatulco 2023. This is not just any ordinary gathering; it's the most significant event of its kind in both Mexico and Latin America.
For the first time ever, this adventure tourism spectacle is taking place in Oaxaca, with a remarkable turnout of over 600 adventure tourism professionals and a staggering 1,380 pre-scheduled appointments. These numbers have set a new record for the eleventh edition of ATMEX. Notably, the event also features the participation of representatives from municipalities with a strong focus on tourism within the Oaxacan region.
According to the Secretary of Tourism, this event, happening on the Oaxacan coast from October 18 to 20, is not just about celebrating adventure tourism; it's a concerted effort to bolster tourism and enhance the professionalism of adventure destinations, communities, and tour operators. This event brings together professionals who are wholeheartedly dedicated to ensuring a memorable and safe experience for tourists.
In addition to these prominent figures, ATMEX Huatulco 2023 was graced with the presence of some distinguished guests, including the honorary president of the Oaxaca State DIF System, Mrs. Irma Bolaños Quijano; Noel Hernández Rito, in charge of the Office of the Secretary of Administration; Mónica Belén López Javier, responsible for the Office of the Secretariat of Welfare, Tequio, and Inclusion; and Retired Ship Captain Raúl Huerta Martínez, the general director of the Administration of the National Port System of Huatulco – Salina Cruz S. A. De C. V. These notable personalities have added their own unique touch to this remarkable event.
ATMEX Huatulco 2023 is not just a conference; it's a groundbreaking effort to promote adventure tourism in the region and foster professionalism among those who make it all happen. This record-breaking event is attracting a multitude of professionals, and its significance extends beyond Huatulco, Oaxaca, to impact the broader adventure tourism landscape in both Mexico and Latin America. With a commitment to providing tourists with exceptional experiences, this event represents a pivotal moment in the development of adventure tourism in this beautiful part of the world.

More Recent News about Tourism in México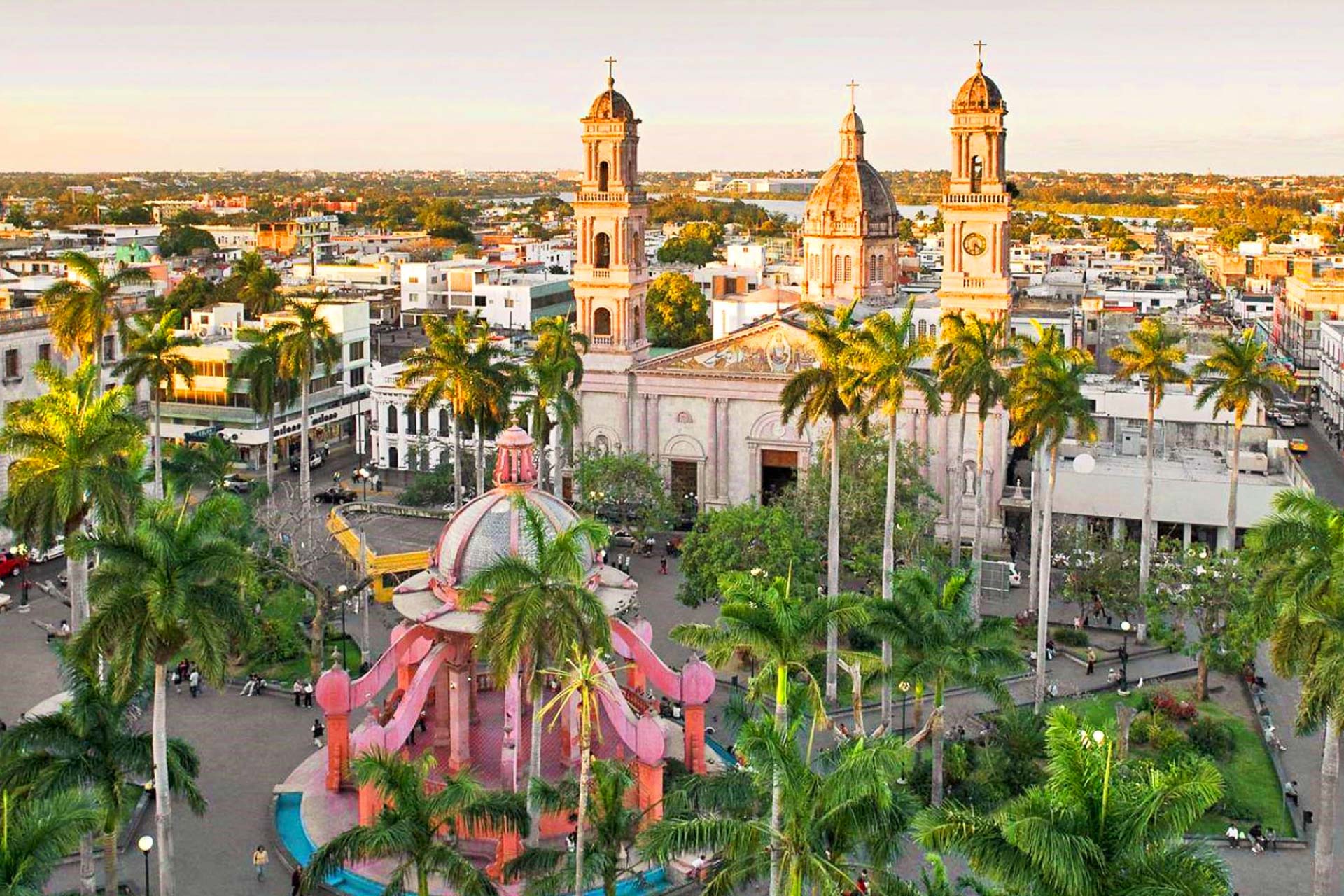 Tamaulipas
The Secretary of Tourism in Tamaulipas, Benjamín Hernández Rodríguez, played a pivotal role in the inaugural session of the "National Conference of Tourism Secretaries and Tourism Officials 2023," led by Mexico's Secretary of Tourism, Miguel Torruco Marqués. Emphasizing collaborative efforts between different government levels, the conference aimed to boost tourism diversification nationwide, ensuring benefits extend to communities across the country.… Read More
Read More »

Tourist attractions in México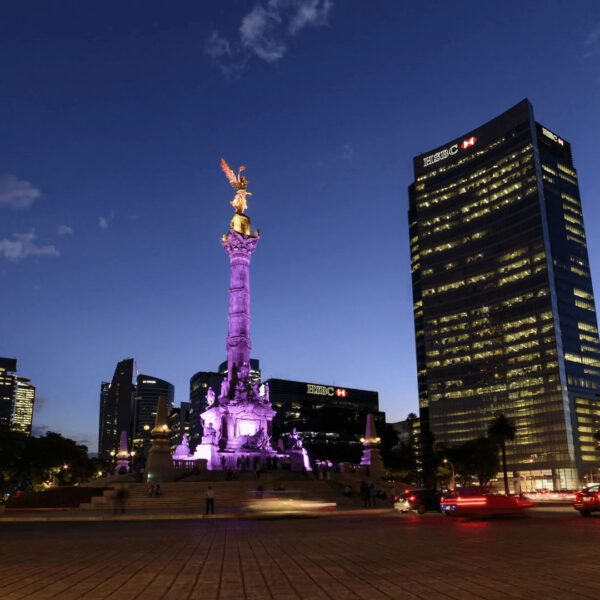 Folklore, gastronomy, literary culture, art and exhibitions, is what you will find in the capitals of the states of Mexico. To the north, colonial Mexico, Puebla, Guadalajara, Guanajuato, the Sonoran desert and the California peninsula. To the east Veracruz and the gulf. To the west Acapulco, Oaxaca and Tuxtla Gutiérrez. And to the south the Riviera Maya and the pyramids of Chichén-Itzá, Tulúm and Cobá in Yucatán, Palenque in Chiapas, the cenotes, and the Central American jungles.… Read More
Read More »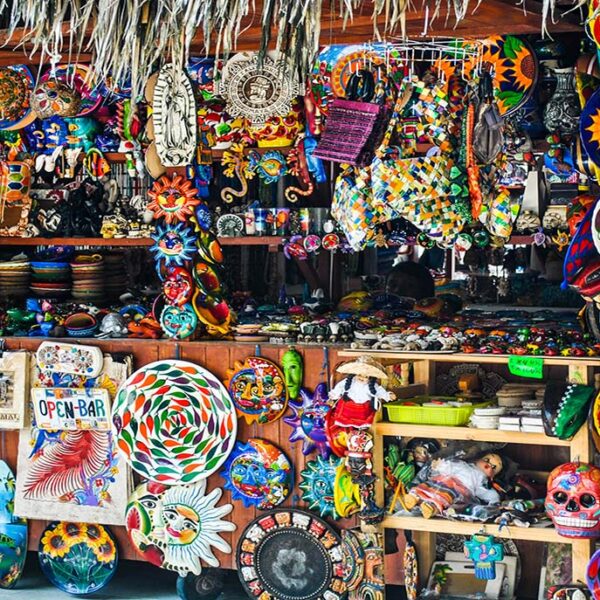 It is practically impossible to make a meticulous, and above all, accurate selection of the places to visit in Mexico. Each place that our country houses is unique and beautiful in its own way. Mexico, with its nearly 2 million km², has a large number of scenarios to offer, as well as endless activities to do. Do not lose your way and enter the places to visit in Mexico. In Mexico, apart from the beaches and its famous archaeological sites, there are many other really interesting sites and activities that you should know. In the surroundings of the main cities you will find places full of culture and tradition, where you can spend relaxing, interesting and fun vacations. On your trip through Mexico you cannot stop obtaining souvenirs, the crafts that are made here are of the highest quality and recognized worldwide. A shopping tour cannot be missed.… Read More
Read More »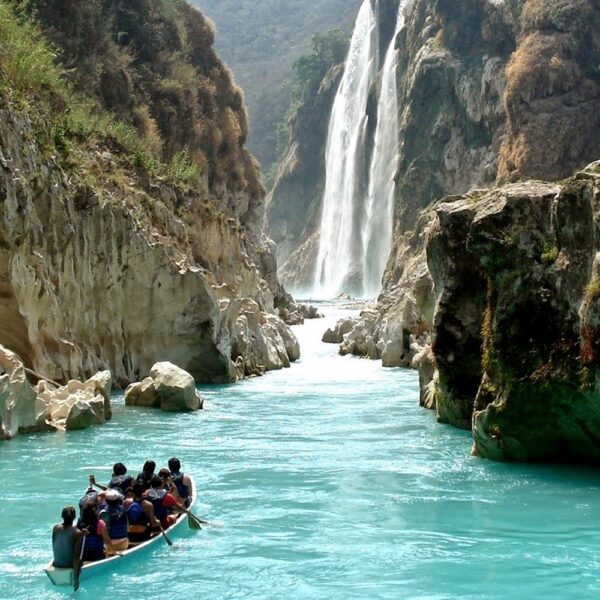 Mexico is one of the best countries for Ecotourism as it has a great variety of flora and fauna, as well as a large number of refuges for extraordinary species. You can enjoy recreational activities of appreciation and knowledge of nature through contact with it, such as: stargazing, observation of natural attractions, wildlife and bird watching. Throughout México there are more than 176 protected natural areas, 5 of them considered by UNESCO as Natural Heritage of Humanity. Just for this and much more, we believe that Mexico is a Paradise for Ecotourism.… Read More
Read More »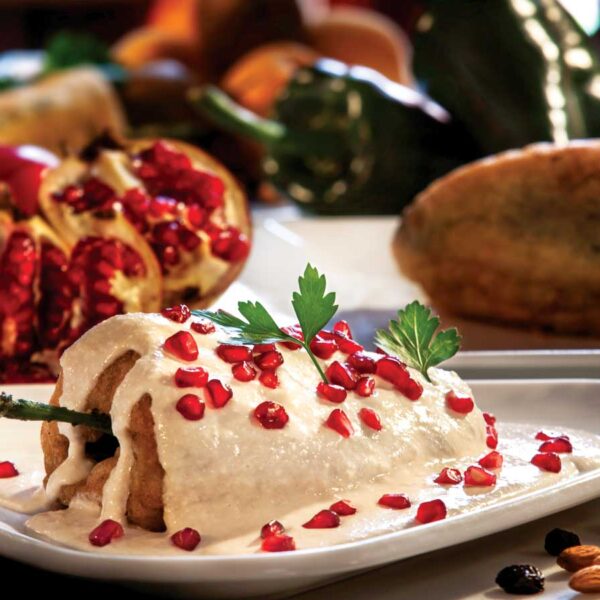 The Gastronomy of Mexico has a great diversity of typical dishes, which is why it was recognized by UNESCO as Intangible Heritage of Humanity. The basic and representative ingredients of Mexican dishes are: corn, coriander, chili, beans, piloncillo, nopal and tomato. Mexican cuisine is also characterized by its sauces, which serve as an accompaniment to traditional dishes, prepared based on spices.… Read More
Read More »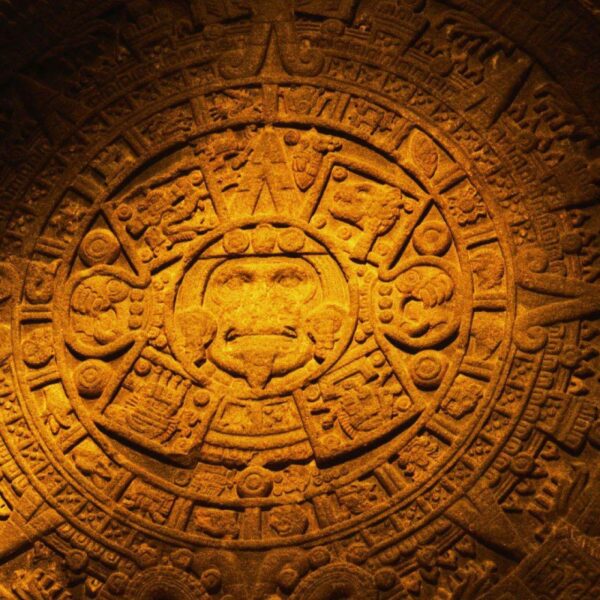 Mexico has an incredible diversity of landscapes, where the beauty of its beaches, internationally recognized, stands out. In its vast territory of coasts, there are beaches of unparalleled beauty, and colorful landscapes. A large network of first-class hotels and tourist services is available to visitors to these beaches. Mexico is also mystical places, dotted with archaeological testimonies inherited from its original inhabitants. Monuments made by the Mayas, Aztecs and Toltecs are located in magical landscapes, like lighthouses in an ocean of natural beauty. They offer visitors buildings that tell their history, and museums that collect their cultural heritage. And that keep alive ancestral traditions, in ceremonies and festivals, where you can enjoy cultural activities and entertainment.… Read More
Read More »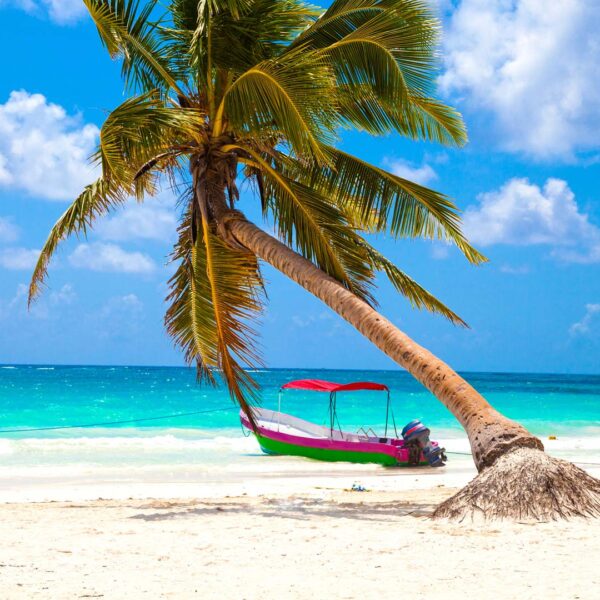 On the Beaches of Mexico you can immerse yourself in the intense blue ocean of the Pacific bays, sunbathe on the shore of the warm and transparent waves of the Caribbean Sea in Quintana Roo or even rest on the beautiful coasts of the Gulf of Mexico. Mexican beaches hide wonderful secrets for the traveler. By visiting them, in addition to enjoying the excellent climate and water activities, you can discover splendid archaeological sites and interesting colonial cities without traveling long distances.… Read More
Read More »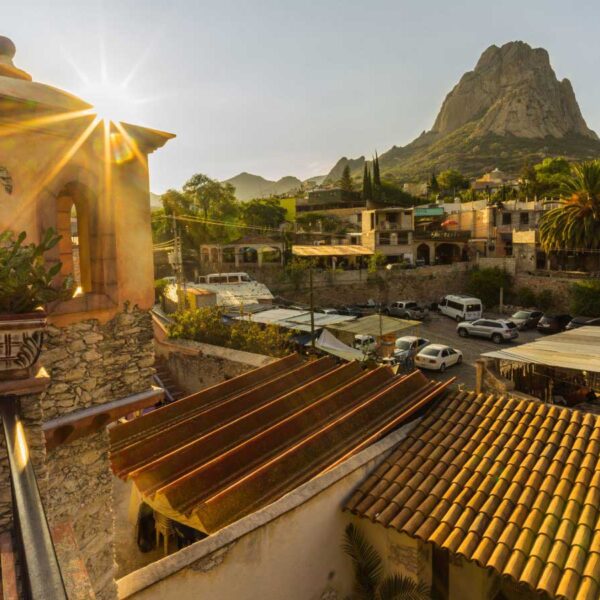 A Magical Town is a place with symbols and legends, towns with history that in many cases have been the scene of transcendent events for our country, they are places that show the national identity in each of its corners, with a magic that emanates from its attractions ; visiting them is an opportunity to discover the charm of Mexico. The Magical Towns Program contributes to revalue a set of populations in the country that have always been in the collective imagination of the nation and that represent fresh and varied alternatives for national and foreign visitors. A town that through time and in the face of modernity, has conserved, valued and defended its historical, cultural and natural heritage; and manifests it in various expressions through its tangible and intangible heritage. A Magical Town is a town that has unique, symbolic attributes, authentic stories, transcendent events, everyday life, which means a great opportunity for tourist use, taking into account the motivations and needs of travelers.… Read More
Read More »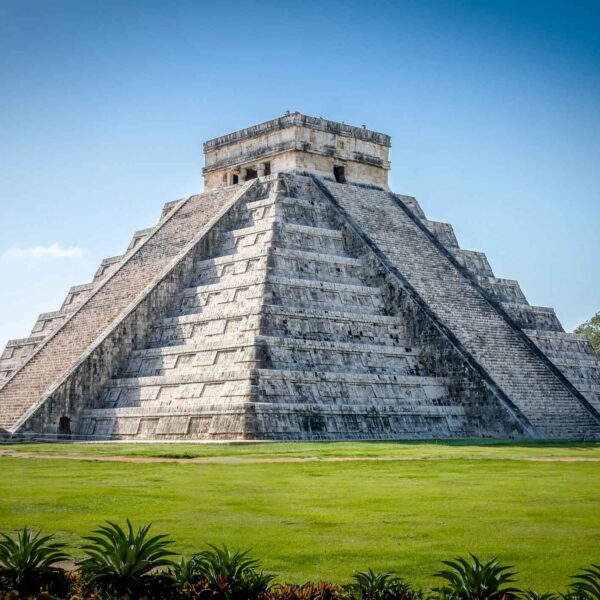 The Archaeological Zones are the cultural past of every Mexican. You will be amazed at the ambient, nature and the environment that surrounds them. Climbing to the top or being around it will take us back in time to admire every detail. México is a country of culture and traditions, many of which we have inherited from the pre-Hispanic inhabitants of this vast territory, although it is true that there were more settlements in the central and southern part of the country, it is also possible to find some archaeological remains in the north.
… Read More
Read More »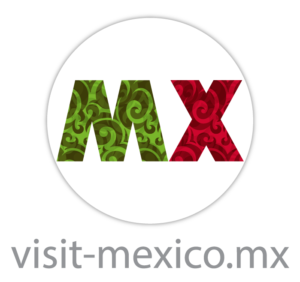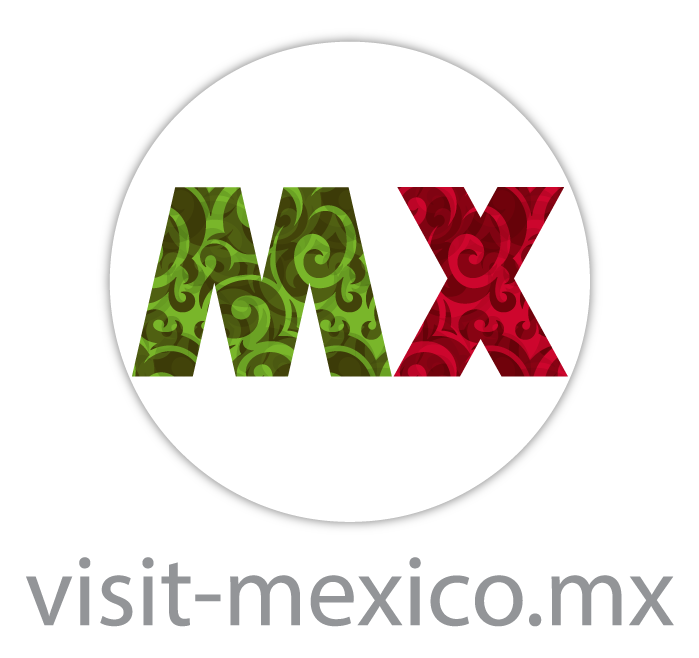 ATMEX adventure tourism opens in Huatulco

Veracruz
Veracruz, renowned for its rich culinary heritage, has emerged as a top draw for both locals and tourists, with its gastronomy gaining the spotlight. The recent summer holidays have proven to be a boon for the region's restaurant industry, reporting a surge in tourism and positive revenue, according to the Restaurant Association.… Read More
Read More »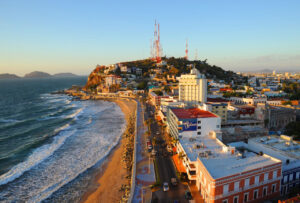 Sinaloa
Palacios Domínguez emphasized that these initiatives align closely with Governor Rubén Rocha Moya's vision, which prioritizes the creation of new tourist magnets to captivate and engage visitors, while simultaneously uplifting local communities through sustainable development. As a testament to this commitment, work will commence in El Rosario during the first week of September, promising more thematic alleys that are expected to be unveiled soon, thanks to their rapid progress towards completion.… Read More
Read More »
Quintana Roo
In a remarkable display of its tourism prowess, Quintana Roo has once again asserted its dominance, not just as a premier Mexican and Latin American tourist hotspot, but as a global tourist magnet. The 2023 World Travel Awards turned out to be a shower of accolades for this Mexican gem, with an astounding seven awards being clinched. This triumph has been confirmed by Bernardo Cueto, the Secretary of Tourism in Quintana Roo, who articulated that the region's tourism model is underpinned by a joint commitment to fashion sustainable and inclusive destinations, fostering prosperity for all residents of Quintana Roo.… Read More
Read More »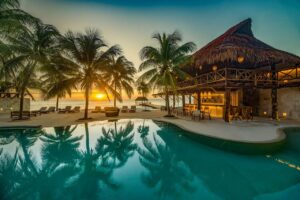 Quintana Roo
An unexpected twist has taken root in the tropical Mexican Caribbean, as a pioneering vineyard garners attention and acclaim, introducing a novel facet to the region's tourism landscape. This innovative project, dubbed "Viñedo Viveros," has not only redefined the traditional agricultural pursuits of the area but has also earned the prestigious "Tourism Innovation" award, adding a new dimension to Quintana Roo's allure.… Read More
Read More »
Quintana Roo
Beneath the waves lies a clandestine realm, a sanctuary for some of the planet's most fearsome sharks, known for their ferocity. The azure waters of the Mexican Caribbean cradle an astonishing diversity of marine life, with sharks lurking within their depths. Situated 30 kilometers away from Isla Mujeres, a hidden underwater gem named the 'Cueva de los Tiburones Dormidos' or the 'Cave of the Sleeping Sharks' beckons divers from across the globe, offering a unique spectacle of sharks at rest.… Read More
Read More »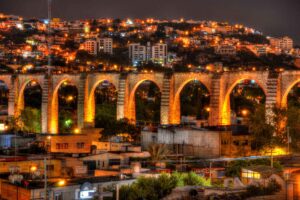 Queretaro
In a recent conversation with Adriana Vega Vázquez Mellado, Secretary of Tourism for the State of Querétaro, the remarkable progress and potential of the region's wine tourism initiatives have been highlighted. This ever-evolving partnership between the Secretary of Culture of Querétaro, Tere García Besné, and the Secretary of Tourism, Alejandra Iturbe, is proving to be a pivotal force in the development of Querétaro's cultural and tourism landscapes.… Read More
Read More »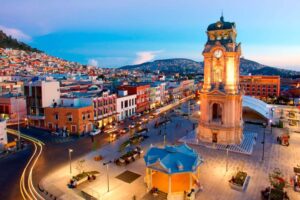 Hidalgo
In a bid to foster innovation and usher in new technological advancements for the betterment of the business and tourism sectors, the National Chamber of Commerce, Services, and Tourism (Concanaco-Servytur) has introduced the Business and Travel Development and Innovation Center (CDIET). This initiative stands as a platform poised to offer diverse competitive edges to enterprises.… Read More
Read More »
Tamaulipas
Tamaulipas' Secretary of Tourism is pushing for Hidalgo, Ocampo, and Gómez Farías to receive the coveted 'Magical Towns' designation. Additionally, the initiation of the 'Magic Color Routes' program is set to commence in Reynosa.… Read More
Read More »
Nayarit
In an ambitious projection, the Governor of Nayarit, Miguel Ángel Navarro Quintero, has declared that within ten years, the Riviera Nayarit will mirror the prosperous status that the Riviera Maya enjoys today. During his routine media briefing, he outlined his vision of extensive tourist developments stretching from Bahía de Banderas to Tecuala.… Read More
Read More »
Sonora
In a heartfelt tribute, the town of Álamos, Sonora, has immortalized the renowned composer and conductor, Jesús Arturo Márquez Navarro, through the unveiling of a bronze bust in his honor. This event unfolded during the seventh edition of the 'Álamos Pueblo Mágico' Cultural Festival, which aims to celebrate the rich cultural heritage of the region. The Municipal Government of Álamos, in collaboration with the Secretary of Tourism in Sonora, orchestrated this poignant ceremony to pay homage to a local luminary.… Read More
Read More »
Quintana Roo
In a recent development, Quintana Roo has emerged as a leading destination for tourism investment in Mexico, claiming the second spot at the national level. Particularly noteworthy is the continuous influx of hotel investments into this region. As of the first half of this year, the state has welcomed 128,166 tourists, resulting in the addition of 767 new rooms. This is a significant rise from the 127,399 rooms reported at the closure of 2022.… Read More
Read More »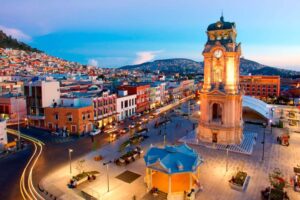 Hidalgo
Acaxochitlán, a quaint town nestled in the Sierra Otomí-Tepehua region, has been filled with immense pride as it receives the coveted title of a Magical Town. This recognition, sought after for over two decades, has not only brought elation but also a renewed sense of responsibility for the municipality's future.… Read More
Read More »
Tamaulipas
Playa Miramar stands out as the undeniable gem of Tamaulipas' thriving tourism, welcoming a staggering 1.6 million tourists to its pristine shores. The State Tourism Secretariat has proudly revealed that this surge in visitors has triggered a notable boon across various sectors of the local economy, including restaurants, bars, hotels, shops, and handicrafts, all of which have reported a significant upswing in profits.… Read More
Read More »
Veracruz
The Secretary of Tourism for the Mexican Government, Miguel Torruco Marqués, along with Governor Cuitláhuac García Jiménez, embarked on a productive journey through the state of Veracruz. The primary objective was to catalyze actions that bolster the region's tourism by enhancing its attractions, infrastructure, and more, ultimately yielding economic gains for the local populace.… Read More
Read More »
Jalisco
Jalisco's thriving tourism sector is being firmly anchored by its two prime destinations: Guadalajara and Puerto Vallarta. These picturesque locales have solidified their positions through effective promotional strategies and the introduction of new attractions. As a result, an impressive economic surge of up to 45% compared to the previous year is anticipated, with an 8% growth when juxtaposed with the pre-pandemic era of 2019.… Read More
Read More »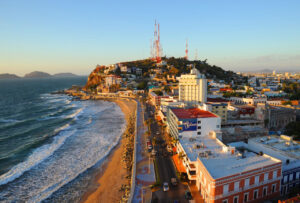 Sinaloa
As the celestial spectacle of the total solar eclipse approaches, all eyes are turning towards Sinaloa, where plans are underway to make the most of this extraordinary event slated for April 8 next year. The Ministry of Tourism in Sinaloa is actively collaborating with various agencies to ensure that the "Great Mexican Eclipse 2024" becomes a truly unforgettable experience for both locals and tourists alike.… Read More
Read More »

Tourist Attractions in México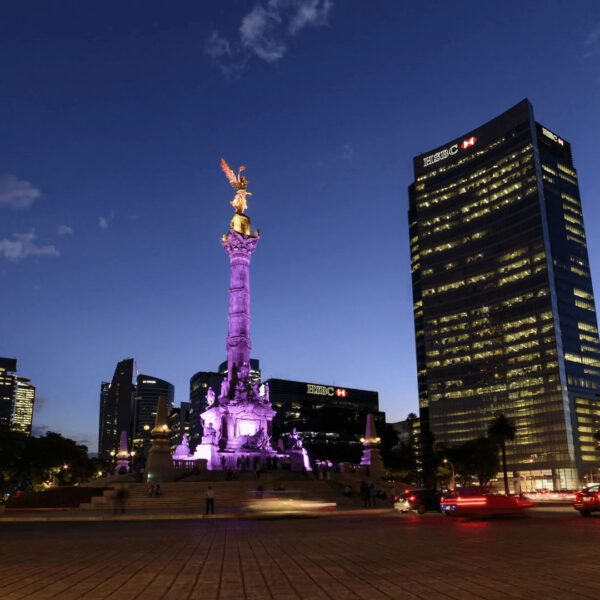 Folklore, gastronomy, literary culture, art and exhibitions, is what you will find in the capitals of the states of Mexico. To the north, colonial Mexico, Puebla, Guadalajara, Guanajuato, the Sonoran desert and the California peninsula. To the east Veracruz and the gulf. To the west Acapulco, Oaxaca and Tuxtla Gutiérrez. And to the south the Riviera Maya and the pyramids of Chichén-Itzá, Tulúm and Cobá in Yucatán, Palenque in Chiapas, the cenotes, and the Central American jungles.… Read More
Read More »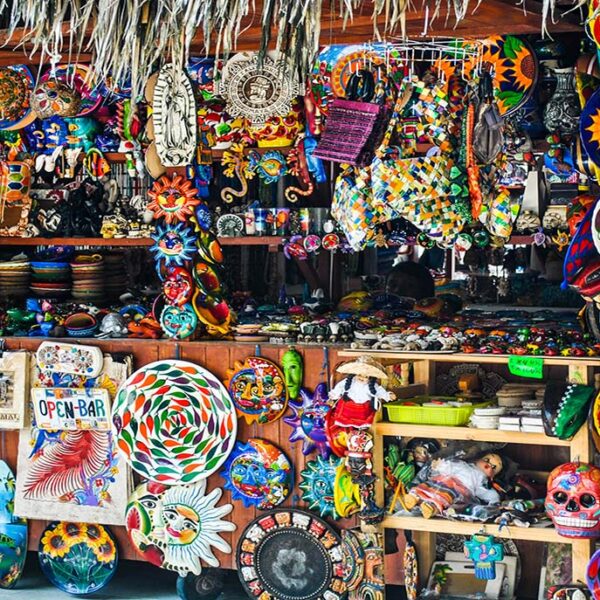 It is practically impossible to make a meticulous, and above all, accurate selection of the places to visit in Mexico. Each place that our country houses is unique and beautiful in its own way. Mexico, with its nearly 2 million km², has a large number of scenarios to offer, as well as endless activities to do. Do not lose your way and enter the places to visit in Mexico. In Mexico, apart from the beaches and its famous archaeological sites, there are many other really interesting sites and activities that you should know. In the surroundings of the main cities you will find places full of culture and tradition, where you can spend relaxing, interesting and fun vacations. On your trip through Mexico you cannot stop obtaining souvenirs, the crafts that are made here are of the highest quality and recognized worldwide. A shopping tour cannot be missed.… Read More
Read More »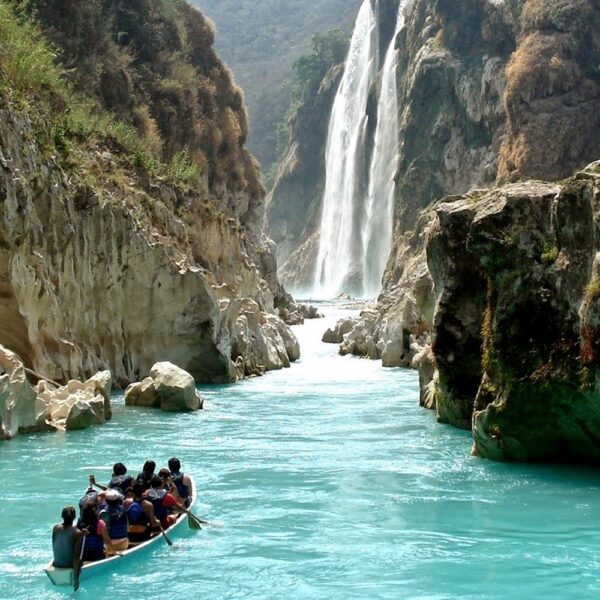 Mexico is one of the best countries for Ecotourism as it has a great variety of flora and fauna, as well as a large number of refuges for extraordinary species. You can enjoy recreational activities of appreciation and knowledge of nature through contact with it, such as: stargazing, observation of natural attractions, wildlife and bird watching. Throughout México there are more than 176 protected natural areas, 5 of them considered by UNESCO as Natural Heritage of Humanity. Just for this and much more, we believe that Mexico is a Paradise for Ecotourism.… Read More
Read More »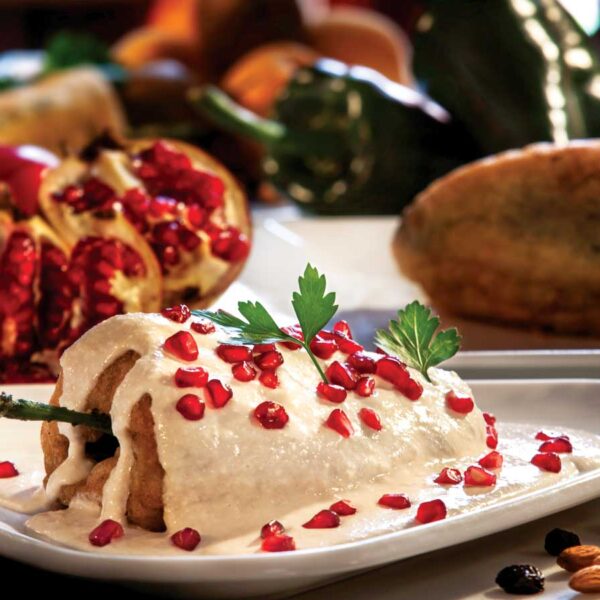 The Gastronomy of Mexico has a great diversity of typical dishes, which is why it was recognized by UNESCO as Intangible Heritage of Humanity. The basic and representative ingredients of Mexican dishes are: corn, coriander, chili, beans, piloncillo, nopal and tomato. Mexican cuisine is also characterized by its sauces, which serve as an accompaniment to traditional dishes, prepared based on spices.… Read More
Read More »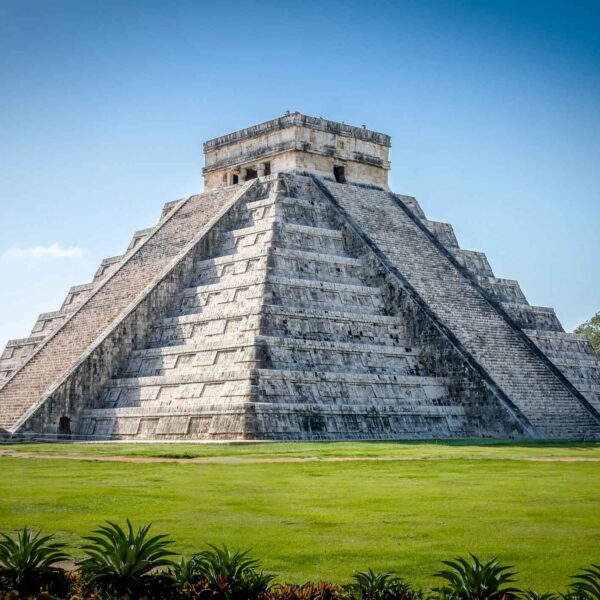 The Archaeological Zones are the cultural past of every Mexican. You will be amazed at the ambient, nature and the environment that surrounds them. Climbing to the top or being around it will take us back in time to admire every detail. México is a country of culture and traditions, many of which we have inherited from the pre-Hispanic inhabitants of this vast territory, although it is true that there were more settlements in the central and southern part of the country, it is also possible to find some archaeological remains in the north.
… Read More
Read More »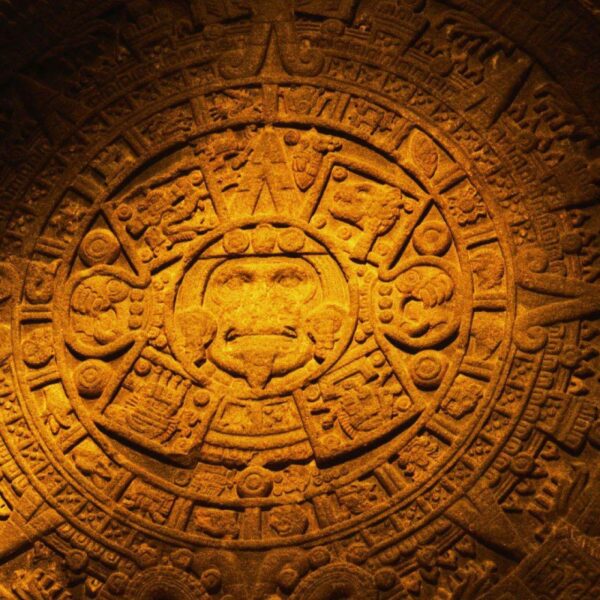 Mexico has an incredible diversity of landscapes, where the beauty of its beaches, internationally recognized, stands out. In its vast territory of coasts, there are beaches of unparalleled beauty, and colorful landscapes. A large network of first-class hotels and tourist services is available to visitors to these beaches. Mexico is also mystical places, dotted with archaeological testimonies inherited from its original inhabitants. Monuments made by the Mayas, Aztecs and Toltecs are located in magical landscapes, like lighthouses in an ocean of natural beauty. They offer visitors buildings that tell their history, and museums that collect their cultural heritage. And that keep alive ancestral traditions, in ceremonies and festivals, where you can enjoy cultural activities and entertainment.… Read More
Read More »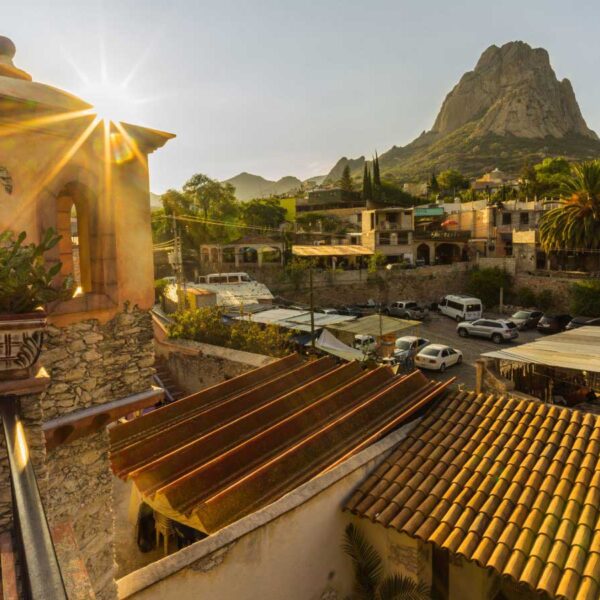 A Magical Town is a place with symbols and legends, towns with history that in many cases have been the scene of transcendent events for our country, they are places that show the national identity in each of its corners, with a magic that emanates from its attractions ; visiting them is an opportunity to discover the charm of Mexico. The Magical Towns Program contributes to revalue a set of populations in the country that have always been in the collective imagination of the nation and that represent fresh and varied alternatives for national and foreign visitors. A town that through time and in the face of modernity, has conserved, valued and defended its historical, cultural and natural heritage; and manifests it in various expressions through its tangible and intangible heritage. A Magical Town is a town that has unique, symbolic attributes, authentic stories, transcendent events, everyday life, which means a great opportunity for tourist use, taking into account the motivations and needs of travelers.… Read More
Read More »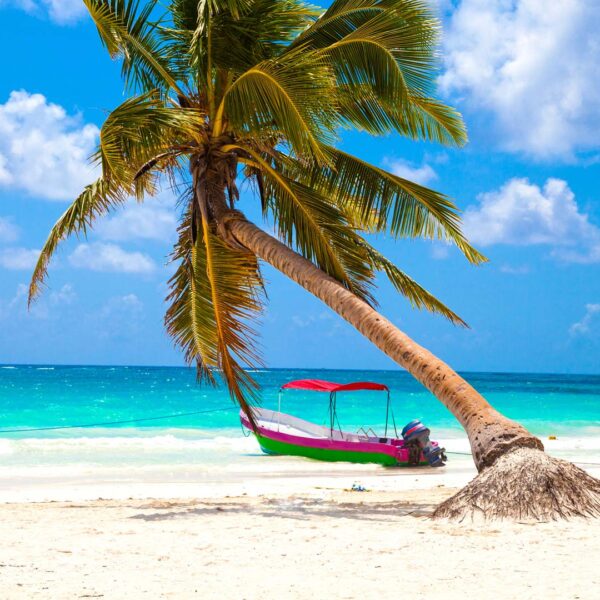 On the Beaches of Mexico you can immerse yourself in the intense blue ocean of the Pacific bays, sunbathe on the shore of the warm and transparent waves of the Caribbean Sea in Quintana Roo or even rest on the beautiful coasts of the Gulf of Mexico. Mexican beaches hide wonderful secrets for the traveler. By visiting them, in addition to enjoying the excellent climate and water activities, you can discover splendid archaeological sites and interesting colonial cities without traveling long distances.… Read More
Read More »