Cool off in the waters of the 'El Colibrí' spa in Ayala
Published by Rosaura Hernández | El Sol de Cuautla on July 14, 2023

Escape the hustle and bustle of city life and indulge in a hidden gem of tranquility in the municipality of Ayala, just east of Morelos. Nestled in this serene location is a spa that may not be widely known but undoubtedly offers an unforgettable experience of relaxation and enjoyment for its visitors.
At El Colibrí spa, you can immerse yourself in the refreshing pools or take a dip in the river that gracefully meanders through the premises. Conveniently located a mere five minutes from Ayala's zócalo on Lázaro Cárdenas avenue, the spa is situated just 150 meters from the Public Security and Fire offices.
Legend has it that over 70 years ago, this area was nothing but a swamp. However, a visionary man took it upon himself to transform it into a splendid spa. Initially shaping it as a model, he gradually turned it into a reality, continuously improving it over time.
Spanning an expansive area of 38,600 square meters, predominantly adorned with lush green spaces, El Colibrí offers a spring with multiple water sources that converge into a river boasting a depth of approximately three meters. Furthermore, the site features a natural waterfall, a magnificent 50-meter-diameter mega pool, an aqueduct, a shallow pool, several palapas, grilling areas, ample parking, a camping zone, and a restaurant.
Faustino Quiroz Banderas, the manager of El Colibrí, has shared that the spa operates on Fridays, Saturdays, and Sundays from 9:00 a.m. to 6:00 p.m. The admission fee for adults is 80 pesos, while children and minors pay 40 pesos. Visitors have the freedom to bring their own food and beverages or come and go as they please.
While not as widely known as other spas in Ayala, El Colibrí has recently gained popularity in the region thanks to the glowing recommendations from its visitors. Quiroz explains that the relative obscurity of the place stems from its closure for several years. It wasn't until five years ago that it reopened regularly, only to face closure again due to the unfortunate circumstances surrounding the Covid-19 pandemic.
El Colibrí takes pride in being a completely family-friendly destination, promoting the cleanliness of its waters as a key highlight. Bathers experience a unique sense of relaxation as they swim in the expansive pool, serenaded by the melodious songs of birds flying overhead. The harmonious sounds are complemented by the cascading water from the waterfall, and if you're lucky, you may catch a glimpse of hummingbirds gracefully hovering over the pool, all amidst the cooling shade of towering trees and swaying palm fronds.
The circular pool itself holds an impressive volume of three million six hundred thousand liters of water, featuring different depths to accommodate swimmers of all ages. In the river, visitors can enjoy swimming or rent boats for a gentle rowing experience, with each person paying a nominal fee of 20 pesos. The scenic surroundings are often graced by the presence of fish and ducks, adding to the tranquil ambiance.
For those seeking an extended stay, camping facilities are available at a cost of 200 pesos per person. El Colibrí provides a designated safe area for camping, but visitors are required to bring their own tents and camping gear.
"Our objective is to offer a clean, peaceful, family-oriented, and secure environment. We strive to differentiate ourselves from other spas by meeting these criteria. Although we may not attract large crowds, we take pride in providing a safe and comfortable space for our visitors," Quiroz emphasized.
In addition to the aforementioned attractions, El Colibrí offers several playgrounds for children and picturesque bridges that span parts of the river, providing ideal photo opportunities for social media enthusiasts.
"We don't claim to be the best. Our aim is to be unique, as each spa in Morelos offers distinct experiences. Our focus is on nature and the serenity we can offer our clients. We want them to unwind and enjoy a place where the entire family is welcome. Nevertheless, we are confident that once visitors come, they will fall in love with the place and return," Quiroz concluded with enthusiasm.
Conveniently located approximately 15 minutes from downtown Cuautla and a mere two-hour drive from Mexico City, reaching El Colibrí spa is easy. Simply take the highway and exit at Tepoztlán, then head towards Cuautla along the Emiliano Zapata boulevard. After passing the Municipal Palace, take a right at the first gas station, and you will be greeted by prominent signs welcoming you to the spa.

More Recent News about Tourism in México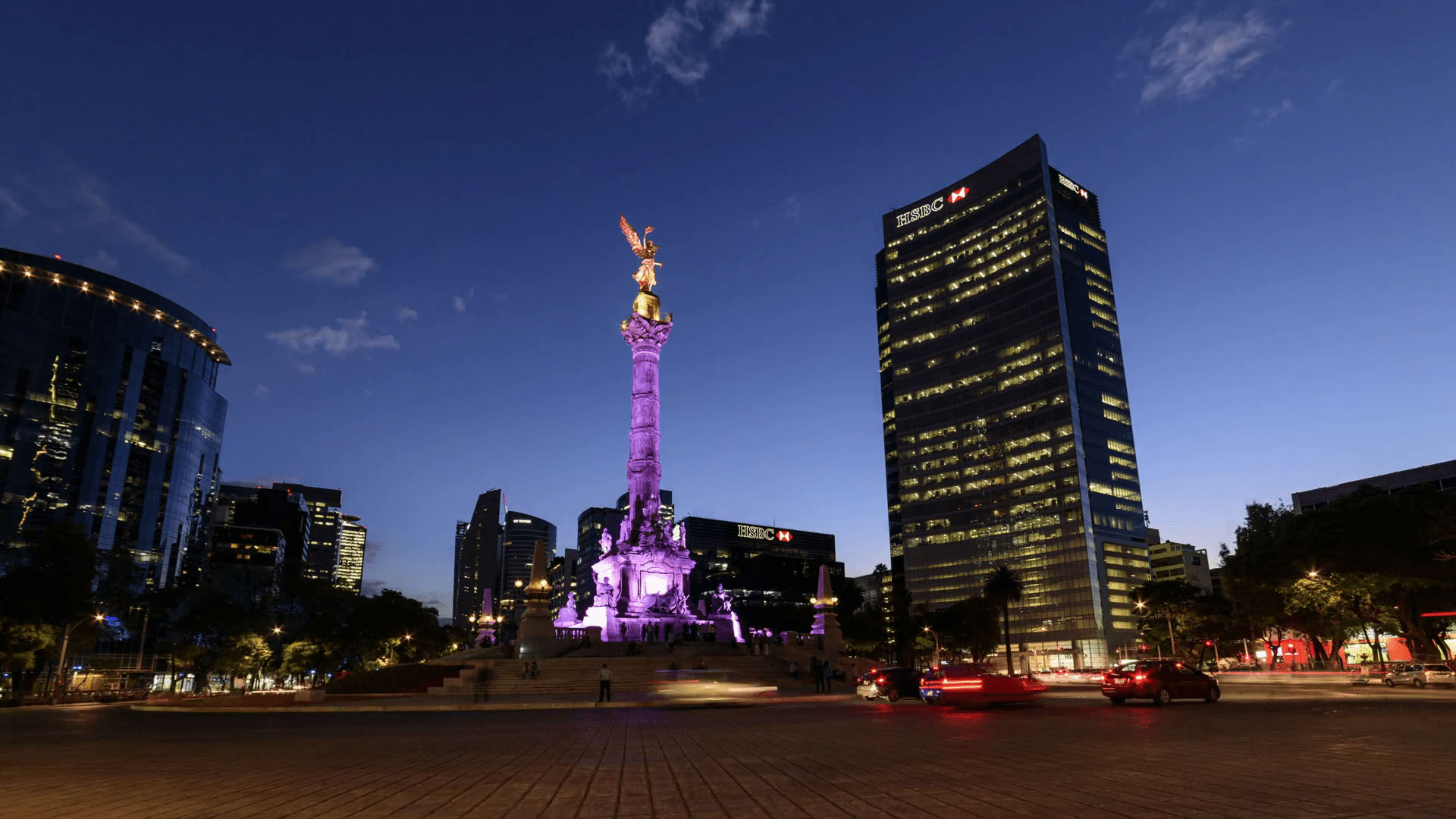 Mexico
Mexico's Magical Towns have taken Los Angeles, California by storm as the second edition of the International Tianguis de Pueblos Mágicos kicked off at the Shrine Expo Hall. With over 6,000 eager visitors flocking to the event, including tourism industry leaders, travel agents, and tour operators, it's clear that the charm of these 177 enchanting locations has captivated the hearts of many in the United States.… Read More
Read More »

Tourist attractions in México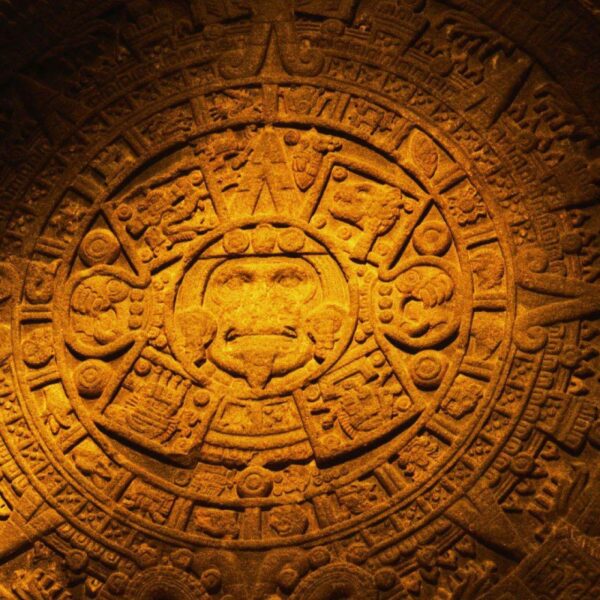 Mexico has an incredible diversity of landscapes, where the beauty of its beaches, internationally recognized, stands out. In its vast territory of coasts, there are beaches of unparalleled beauty, and colorful landscapes. A large network of first-class hotels and tourist services is available to visitors to these beaches. Mexico is also mystical places, dotted with archaeological testimonies inherited from its original inhabitants. Monuments made by the Mayas, Aztecs and Toltecs are located in magical landscapes, like lighthouses in an ocean of natural beauty. They offer visitors buildings that tell their history, and museums that collect their cultural heritage. And that keep alive ancestral traditions, in ceremonies and festivals, where you can enjoy cultural activities and entertainment.… Read More
Read More »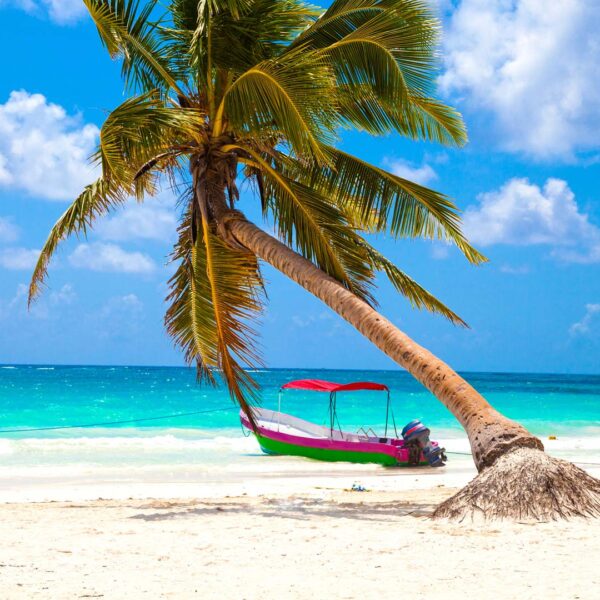 On the Beaches of Mexico you can immerse yourself in the intense blue ocean of the Pacific bays, sunbathe on the shore of the warm and transparent waves of the Caribbean Sea in Quintana Roo or even rest on the beautiful coasts of the Gulf of Mexico. Mexican beaches hide wonderful secrets for the traveler. By visiting them, in addition to enjoying the excellent climate and water activities, you can discover splendid archaeological sites and interesting colonial cities without traveling long distances.… Read More
Read More »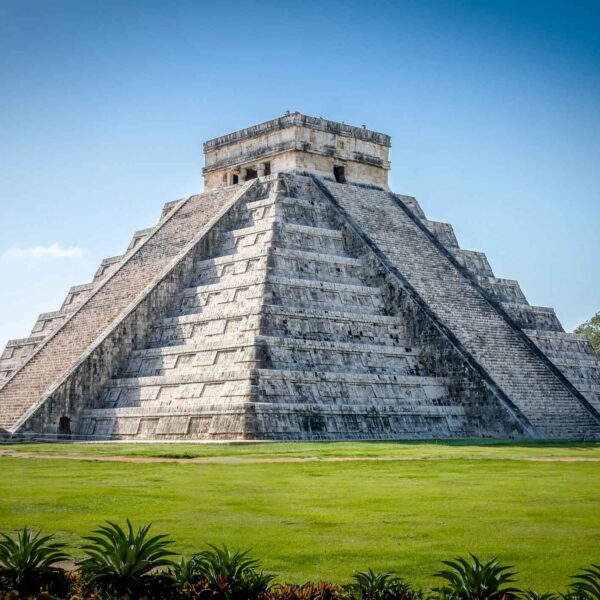 The Archaeological Zones are the cultural past of every Mexican. You will be amazed at the ambient, nature and the environment that surrounds them. Climbing to the top or being around it will take us back in time to admire every detail. México is a country of culture and traditions, many of which we have inherited from the pre-Hispanic inhabitants of this vast territory, although it is true that there were more settlements in the central and southern part of the country, it is also possible to find some archaeological remains in the north.
… Read More
Read More »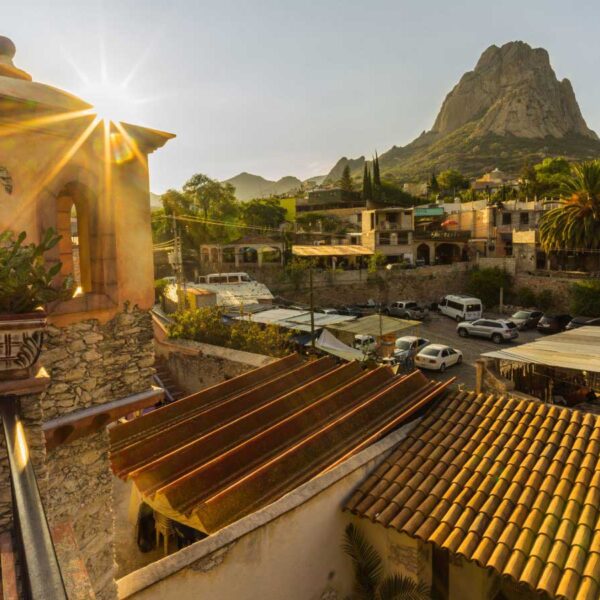 A Magical Town is a place with symbols and legends, towns with history that in many cases have been the scene of transcendent events for our country, they are places that show the national identity in each of its corners, with a magic that emanates from its attractions ; visiting them is an opportunity to discover the charm of Mexico. The Magical Towns Program contributes to revalue a set of populations in the country that have always been in the collective imagination of the nation and that represent fresh and varied alternatives for national and foreign visitors. A town that through time and in the face of modernity, has conserved, valued and defended its historical, cultural and natural heritage; and manifests it in various expressions through its tangible and intangible heritage. A Magical Town is a town that has unique, symbolic attributes, authentic stories, transcendent events, everyday life, which means a great opportunity for tourist use, taking into account the motivations and needs of travelers.… Read More
Read More »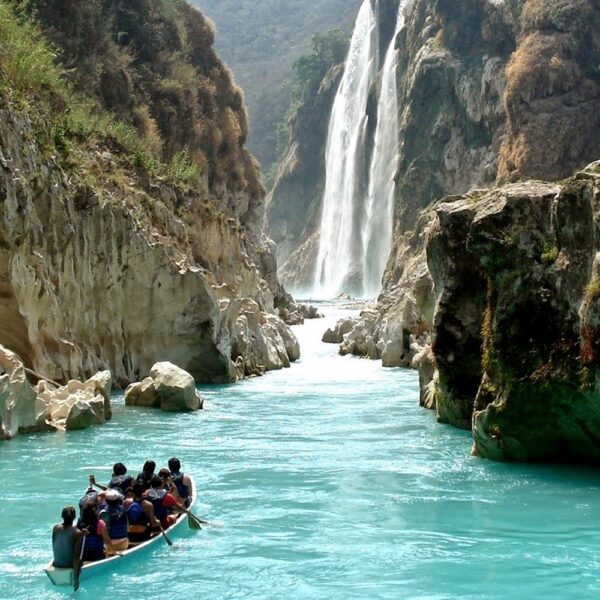 Mexico is one of the best countries for Ecotourism as it has a great variety of flora and fauna, as well as a large number of refuges for extraordinary species. You can enjoy recreational activities of appreciation and knowledge of nature through contact with it, such as: stargazing, observation of natural attractions, wildlife and bird watching. Throughout México there are more than 176 protected natural areas, 5 of them considered by UNESCO as Natural Heritage of Humanity. Just for this and much more, we believe that Mexico is a Paradise for Ecotourism.… Read More
Read More »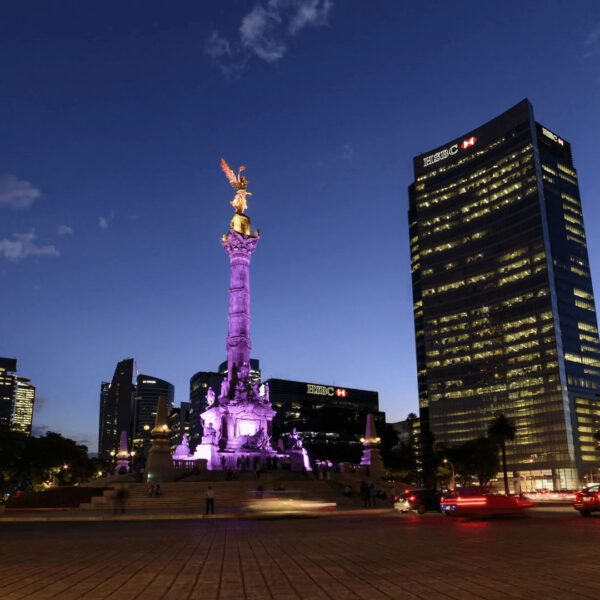 Folklore, gastronomy, literary culture, art and exhibitions, is what you will find in the capitals of the states of Mexico. To the north, colonial Mexico, Puebla, Guadalajara, Guanajuato, the Sonoran desert and the California peninsula. To the east Veracruz and the gulf. To the west Acapulco, Oaxaca and Tuxtla Gutiérrez. And to the south the Riviera Maya and the pyramids of Chichén-Itzá, Tulúm and Cobá in Yucatán, Palenque in Chiapas, the cenotes, and the Central American jungles.… Read More
Read More »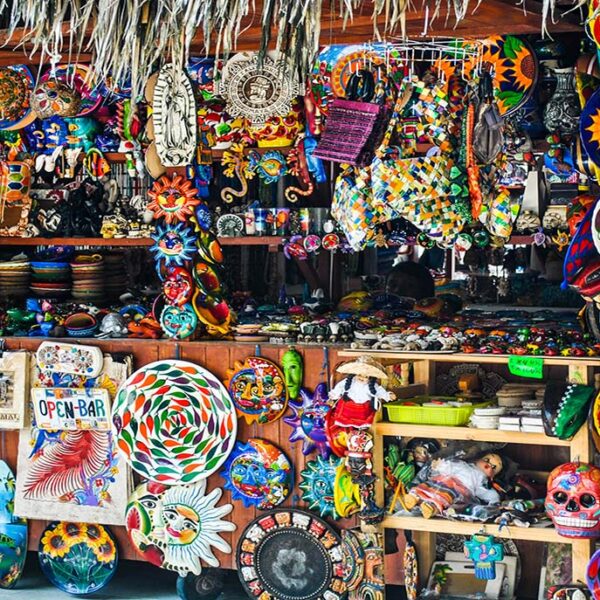 It is practically impossible to make a meticulous, and above all, accurate selection of the places to visit in Mexico. Each place that our country houses is unique and beautiful in its own way. Mexico, with its nearly 2 million km², has a large number of scenarios to offer, as well as endless activities to do. Do not lose your way and enter the places to visit in Mexico. In Mexico, apart from the beaches and its famous archaeological sites, there are many other really interesting sites and activities that you should know. In the surroundings of the main cities you will find places full of culture and tradition, where you can spend relaxing, interesting and fun vacations. On your trip through Mexico you cannot stop obtaining souvenirs, the crafts that are made here are of the highest quality and recognized worldwide. A shopping tour cannot be missed.… Read More
Read More »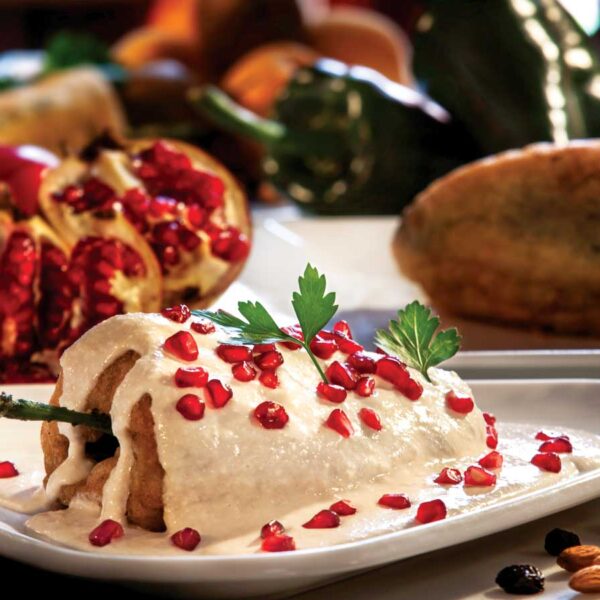 The Gastronomy of Mexico has a great diversity of typical dishes, which is why it was recognized by UNESCO as Intangible Heritage of Humanity. The basic and representative ingredients of Mexican dishes are: corn, coriander, chili, beans, piloncillo, nopal and tomato. Mexican cuisine is also characterized by its sauces, which serve as an accompaniment to traditional dishes, prepared based on spices.… Read More
Read More »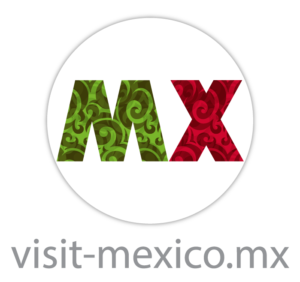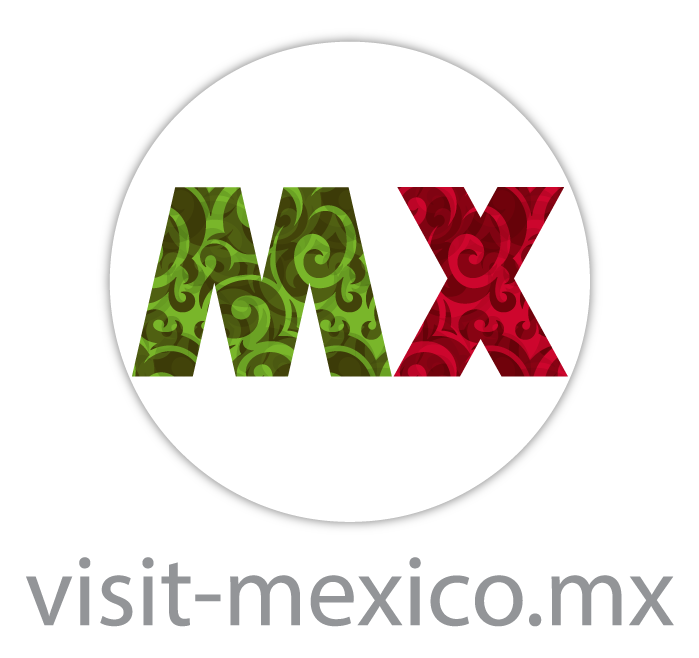 Quintana Roo and the breathtaking destinations of the Mexican Caribbean have secured their positions as the preferred choice among world travelers, as revealed by the highly regarded Tripadvisor Travelers' Choice 2023 awards.
This year, Quintana Roo's destinations have claimed an impressive 30 spots across 14 categories in these prestigious awards, which recognize the "best of the best" in destinations, hotels, restaurants, and other activities, as rated by travelers. Notably, North Beach in Isla Mujeres has been ranked among the world's best according to this prestigious ranking.
These accolades serve as a testament to the new tourism model championed by Governor Mara Lezama Espinosa, which aims to ensure that the success of the region is shared with the hardworking individuals employed in the tourism sector. They also align with the objectives outlined in the New Agreement for the Well-being and Development of Quintana Roo, which strives for inclusive prosperity under the visionary leadership of Governor Mara Lezama, who tirelessly works around the clock.
Each year, Tripadvisor recognizes and rewards the top performers in various categories, including destinations, hotels, restaurants, and activities across the globe, based on the firsthand experiences and ratings provided by travelers on their platform. The winners for this year are drawn from the accumulated experiences of 2022, and Tripadvisor will periodically announce the results.
The Mexican Caribbean has secured an impressive presence in the majority of these categories, with multiple rankings in each one.
Among the most sought-after destinations worldwide, Cancun holds an impressive sixth place, while Playa del Carmen follows closely behind at eleventh. In the category of the most popular destinations in Mexico, Cancun takes the top spot, with Playa del Carmen securing the second position. Tulum ranks fifth, Costa Mujeres seventh, and Cozumel eighth.
For nature enthusiasts, Quintana Roo shines in the best nature destinations category, with Cozumel claiming the nineteenth spot.
In the highly coveted best beaches in the world category, Playa Norte in Isla Mujeres takes the twenty-third position, making it the top-ranked beach in Mexico. Other stunning Mexican beaches also make the list, with El Cielo in Cozumel securing the fourth spot, Puerto Morelos the eighth, and Playa Delfines in Cancun the ninth.
When it comes to hotels in the Mexican Caribbean, Secrets Maroma Beach Riviera Cancun claims the twenty-first position among the best hotels in the world, closely followed by Atelier Playa Mujeres in twenty-second place. In the small hotels category, Hotel Ma'xanab Tulum ranks twentieth, and the Mvngata Boutique Hotel secures the twenty-third position.
The Royal Haciendas All Suites Resort & Spa takes the twenty-fourth spot among the best family hotels. In the all-inclusive hotels category, Secrets Maroma Beach Riviera Cancun places eighth, followed by Atelier Playa Mujeres at ninth. Hotel Xcaret Mexico and Excellence Riviera Cancun secure the fifteenth spot. In the list of New Trendy Hotels, Secrets Moxche Playa del Carmen is positioned at number twenty-three.
In terms of activities, horseback riding from Cancun or Playa del Carmen claims the sixteenth position in the Best Outdoor Activities in the World category, which also encompasses access to and swimming in cenotes.
In the category of Sailing Boats and One-Day Cruises, the trip through the Laguna de Los Siete Colores in Bacalar is ranked tenth. At twelfth, the private catamaran tour of El Cielo in Cozumel offers a memorable experience, also securing the twentieth spot in the Bucket List Activities category. The eighteenth position goes to the captivating experience of captaining a private sailboat through the Bacalar Lagoon.
In the Culinary Activities category, the Foodie Tour of Puerto Morelos earns the twenty-fourth spot. This tour promotes not only local cuisine from traditional stalls but also supports family-owned businesses.
Finally, in the Ideal Restaurants (Picture-Perfect) category, Porfirio's in Cancun's Hotel Zone secures the sixth place, while Kokoro in Tulum claims the twelfth spot.
It is important to highlight that these categories and rankings are based on the genuine opinions and experiences shared by travelers, who offer insights and recommendations to fellow users of the platform. Quintana Roo has undoubtedly become a benchmark for the diverse range of tourism offerings in Mexico, with the Mexican Caribbean emerging as a favorite destination among global travelers.