Morelos has always known how to exploit its bonanzas and that is why the so-called state of Eternal Spring has received visits from the inhabitants of Mexico City who escaped from the agglomeration to make excursions to the tourist places of Morelos.
During the War of Independence Mariano Matamoros, Francisco Ayala and Jose María Morelos were important in the battles to subdue the viceregal troops, and this is the reason that the state later received the name of Morelos, paying homage to one of the most active fighters.
Morelos has in its territory two Unesco recognitions as a World Heritage Site, the archaeological site of Xochicalco, one of the most important in Mesoamerica; and the so-called Convents Route that includes colonial religious temples in Cuernavaca, Tlayacapan, Tetela del Volcán, Tepoztlán, Yecapixtla, Atlatlahucan, Ocuituco, Totolapan, Yautepec and Zacualpan de Amilpas.



Flights & Hotels in MORELOS

More Tourist Attractions in MEXICO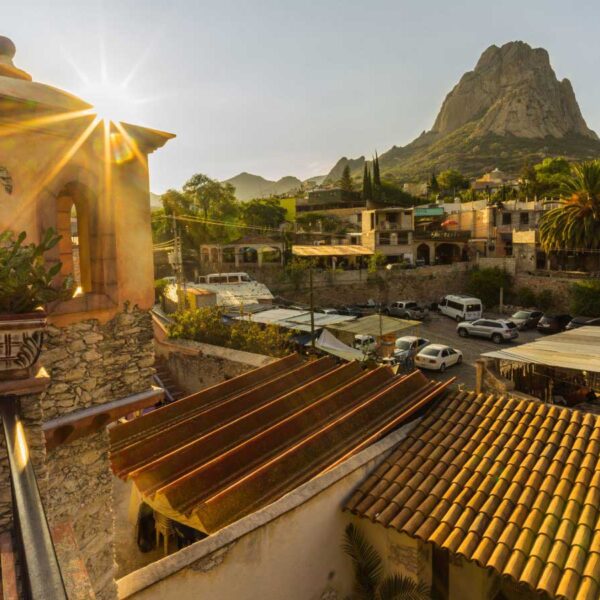 A Magic Town is a place with symbols and legends, towns with history that in many cases have been the scene of transcendent events for our country, they are places that show the national identity in each of its corners, with a magic that emanates from its attractions ; visiting them is an opportunity to discover the charm of Mexico. The Magical Towns Program contributes to revalue a set of populations in the country that have always been in the collective imagination of the nation and that represent fresh and varied alternatives for national and foreign visitors. A town that through time and in the face of modernity, has conserved, valued and defended its historical, cultural and natural heritage; and manifests it in various expressions through its tangible and intangible heritage. A Magical Town is a town that has unique, symbolic attributes, authentic stories, transcendent events, everyday life, which means a great opportunity for tourist use, taking into account the motivations and needs of travelers.… Leer Más
Read More »