Tourism in RIVIERA NAYARIT
Just north of Puerto Vallarta Mexico and spanning over 190 miles along the Pacific coast of Nayarit, Mexico's Riviera Nayarit extends from the northern border with Sinaloa, in the municipality of Tecuala, to the mouth of the Ameca River, on the boundary with Jalisco.
This exceptional destination holds magic pictoresque towns, the Sierra de Vallejo Biosphere Reserve with coastal lagoons, mangroves and wetlands, home of crocodiles, sea turtles, and endemic birds; the Isabel Island and Marietas Islands, both National Parks; the archeological vestiges in Altavista; and allure beaches where sensational days of sun and water sports can be enjoyed.
The Riviera Nayarit has family tours, services and infrastructure for all kina of events, and a growing number of all inclusive and other resorts, from value-priced to luxury, excelent spas and world-class golf clubs. The temperatura here is warm and humid, with an annual average of 77oF, and the rainy season goes from June to October.
Along the Riviera Nayarit you may found the Huichol creations, famous for their brilliantly colorful artwork and crafts that are on display and cheerfully purchased in the marketplaces.
Along the Riviera Nayarit's golden coastline you can enjoy the verdant rainforest that covered the Sierra Madre Mountains contrasting with the deep blue of the Pacific Ocean.
The visitors can find the real Mexico in the pintoresque villages with a traditional seaside lifestyle. There are many reasons to be pleased with this magical destination. The destination safety, the clean beaches, as well as the quality of its services and facilities make that almost all of their visitors recommend the Riviera Nayarit.

Map of Beaches of the RIVIERA NAYARIT

Beaches of the RIVIERA NAYARIT
Riviera Nayarit is a unique destination that blends harmoniously with nature. The Nayarit coast is a tropical wonder that offers incredible jungle scenery with beautiful golden beaches.
Nuevo Vallarta and Flamingos are the setting for the most complete and elegant hotel and recreation development. In contrast Bucerias, a colorful and charming Mexican town, offers an extensive beach where you can enjoy your dinner under a thatched palapa. La Cruz de Huanacaxtle is also a coastal village and is home of the most modern marina in the country. In Punta Mita, you'll experience the pinnacle of comfort and luxury in the ambiance of a picturesque village.
The beaches of Litibú and Higuera Blanca, offer an exclusive vacation complex and a rustic locality. Sayulita, has become a legendary surfing scene and the shores of San Francisco are a beautiful inspirations for artists. The quiet beach at Lo de Marcos is a real gem for families, as well as the beaches of Rincón de Guayabitos where the ocean waters are so calm here that it is known as "the largest swimming pool in the world". In the Matanchen Bay, you will find nice beaches like Miramar, Los Cocos and Aticama in the way to the historic port of San Blas with wide beaches offering a variety of water sports.
At the end of the destination, are the Marismas Nacionales wetlands with virgen beaches like Los Corchos, Sesteo, Boca de Camichin and Novillero.
Nuevo Vallarta
Nuevo Vallarta is home to the largest development of resorts of the region. With three miles of fine golden sand surrounded by mangrove vegetation, it is a family destination par excellence and the scene of two world-class golf courses, a pair of sophisticated, well-equiped marinas, more than 6 miles of navegable canals, an enclosed, air-conditioned shopping mall, hotels and resorts of the most deluxe category, many restaurants, two dolphin centers, and a water park. This is a destination with notable real estate developments. The nature lovers can admire an important variety of flora and fauna of the region and rejoice with the arrival year after year of hawksbill, Olive Ridley and leatherback turtles on the shores of Nuevo Vallarta. In order to protect these endangered species, a turtle sanctuary has been established here.
Flamingos
This destination is a nice complement to Nuevo Vallarta, an ideal place to enjoy with your family or the ideal setting for a luscious romantic escape.
Founded on the area surrounding the famous Flamingos Golf Course, with 18 challenging holes spread across rolling hills, jungle vegetation and mangroves. It is a well-known tourist town with a number of hotels, resorts and real estate opportunities. There are three lakes in the area: La Vejiga Lake, El Quelele Lake (soon to be declared a Natural Protected Area), and La Cortada Lake, next to a crocodile habitat and a restaurant. You can visit El CoraCrocodile Sanctuary and have some crocodile-style shrimp while observing the regional fauna in their natural habitat.
Both, in Flamingos and Nuevo Vallarta hotels, you can contact tour operators offering trips to islands to observe whales and dolphins in the winter season, or to explore the jungle in the nearby mountains.
Bucerías
This village is known as the wind capital, you can see a lot of kiteborders and windsurfers at the end of Spring. Bucerías is a traditional Mexican charming town with cobblestone streets, brightly colored homes and an overall feeling of tranquility, warm hearted people. In the Main Plaza there are numerous restaurants and you can watch Huichol artisans working beside in the kiosk. At the the beach there are some dance clubs with various options such as jazz and flamenco, among others.
Bucerias offer the Regional Center for the Arts of the Riviera Nayarit with oil painting, puppetry, drawing and paper mache workshop imparted in both English and Spanish. Its name is related with the word "divers", and it is known as the only place on Riviera Nayarit with its traditional Mexican Plaza facing the ocean. You can watch unparalleled sunset views from the "malecon".
La Cruz de Huanacaxtle
This fishermen town is a tropical paradise. La Cruz is the home of the most modern and luxurious marina on Mexico's Pacific coast, where you can find some restaurants. You can enjoy the typical dishes on the papala restaurants along the beaches of Manzanilla, Piedra Blanca and Arena Blanca, or in the restaurants in the town, where you can dine on dishes of freshly caught fish, creations that have been a culinary tradition of this town.
A few steps from the marina, is the main plaza, with its traditional kiosk, and you can stroll along the cobblestoned streets with clubs, cafes and a restaurant that is also a Huichol art gallery that supports indigenous communities. The Festival of the Patron Saint of La Cruz take place every May 3rd, the whole town celebrates while the bells in the small church toll, and the streets are filled with stands that offer food and traditional games, and the sky is painted with the colors of fireworks.
One of a kind experience is to visit in the morning the "Mercado del Mar", and watch the arrival of the fishermen with the catch of the day. On Sundays, from October to April, there is the "Tianguis Artesanal" a market with handicrafts and organic products.
Punta Mita
Once a rustic fishing village, has been artfully developed as a luxury destination.It is situated in an exotic environment made up of volcanic rock, and includes almost 10 kilometers (six miles) of virgin beaches, surrounded by green hills. With a unique beauty, the destination offers luxury hotels, world class restaurants, warm water beaches and two great 18 holes golf courses. One of this par-72 course is famous for its 3b-style hole known as "Tail of the Whale", the only natural island green in the world, the lava rock island is accessible only by a six-wheel, amphibious cart at low tide.
El Anclote beach is perfect for surfing, kayaking and stand up paddle, that is taking the water sports world by storm. Very near are the Marieta Islands, a national ecological sanctuary well-known for the off-shore reefs that provide wonderful snorkeling and undersea diving. From November through March is the whale-watching season in Punta Mita, and you can experience the spectacular scene of humpback whales swimming along the coast. Punta Mita has become the preferred choice among those looking for serenity and privacy.
Costa Banderas is a destination that combines elegance and exclusivity with beautiful natural landscapes and the tranquil sea. The eight kilometers (five miles) of fine sand beaches offers jungle landscape, rock formations and crystal-clear waters. It is the ideal place for many activities such as: horseback riding, kayaking, surfing and windsurfing. Home to elegant residences and luxurious hotels set among whimsical rock formations.
Litibú
Two kilometers of beach with calm waters ideal for swimming and surfing. The village has a pleasant plaza and a kiosk. Just five minutes from town there is a residential-tourist development with luxury hotels like the exclusive Imanta. The Litibu Golf Course & Club is a Greg Norman-designed 18-hole has achieved perfect harmony between the location, land use and it ́s stunning panoramic views of the ocean with eight holes surounded by jungle vegetation.
During the rainy season you can see thousands of crabs scuttling around the entire development and on the neighboring beaches and cliffs at Punta Negra and Careyeros. It is a place that has retained its identity as agricultural-fishing village, and it is surrounded by lush green hills with rich flora and fauna. The surrounding areas offer a wide variety of recreational activities, like: ecoturism safaries, whale watching and turtle releases.
Sayulita
Picturesque village with cosmopolitan flair because of the diversity of its visitors. The bohemian town features a number of restaurants and seaside bars. Its nice square is surrounded by cobblestone streets where you will various art galleries and handicraft shop with beautiful objects made by the coras and the huicholes, since the art could not be overlooked in Sayulita. The destination offers numerous lodging options to choose from.
You can stay in sophisticated boutique hotels, elegant villas, small and colorful hotels and bungalows with family-friendly ambiance, or for those adventurous visitors, even campsites on some of the land near the beach where you can pitch a tent and park RVs. There is a premier yoga resort, which has been rated by Yoga Journal, as one of the ten best yoga retreats in the world. Internationally recognized as a major surfing destination, from all over the world, surfing enthusiasts flock to these beaches to be part of several international competitions, and enjoy the relaxed, bohemian-chic vibe of this town.
San Francisco
The town is an example of balance of ecology, recreation and culture. The coastal Village has a polo club, where members can take private lessons and participate in national and international tournaments. And for those who do not play polo, the club includes restaurant, art gallery, concert hall, and organization services for private events. San Pancho, as it is fondly known by its frequent visitors, has preserved its rural essence and the authenticity of a picturesque Mexican town, and invites to rest and relaxation.
Quiet cobblestone streets provide visitors and residents a safe haven in which to wander and discover the town, with delightful restaurants, skillful Huichol artisans, and an importat art gallery. This is a great surfing location, beside it has a reputation for good food, and there are many restaurants where you can try a wide variety of delectable dishes. This is a unique spot, where pristine white beaches meet jungle green, and old Mexico meets a new international fusion with the international visitors and residents.
Located walking distance from almost everywhere in San Pancho is Las Huertas Golf Club, a nine hole par 34 challenging course surrounded by gardens and fruit trees with amazing views. Bird watching is a common practice in the area, but you have to be careful near the estuary, since it is also the habitat of alligators.
Rincón de Guayabitos
During the winter season, you can take a kayak or a banana ride, or even hire a boat to see whales up close. With a bay famous for resembling a giant swimming pool, fine sand beaches, the tropical vegetation and pleasant climate is the perfect place for various water sports and a premier family destination. There are a wide variety of accommodations. You can also enjoy an assortment of culinary delights such as coconut bread, shaved ices, fried bananas and dishes prepared with yaca, a tropical fruit typical of the region, and the traditional Crazy Pineapple, a delight which combines this fruit with chili powder and sweet syrup.
In the town you can take a stroll along the main street where you will find a wide variety of souvenirs, handicrafts, jewelry, candy or "antojitos" (Mexican appetizers or snacks). It boasts three pristine beaches, ideal for fishing and scuba diving. Guayabitos Beach features a delightful parade of restaurants. You can visit Del Coral and Del Cangrejo Islands where you can admire beautiful natural landscapes close up and gaze upon a variety of birds or try scuba diving or snorkeling.
Los Ayala y La Peñita
The destinations offer various recreational options, variety of lodging choices and unique traditional cuisine.
Los Ayala. With a golden-sand beach that stretches for one kilometer (0.6 miles) and warm waters, is ideal for a leisurely walk and swimming. This family-oriented destination offers a number of palapa restaurants with typical dishes like ceviche tostadas of seafood cocktail served in a pineapple. This small town has developed a wide variety of lodging options, like comfortable hotels and bungalows. In the west side of the hill you'll discover two small ecological spots: the beaches of Freideritas and Freideras.
La Peñita de Jaltemba. La Peñita, as it's commonly called, means "little rock". This coastal town with fairly calm waters and soft sand, offers seafood delicacies under a palapa on the beach. There is a "tianguis", outdoor market every Thursday along the streets of this fishermen's town, to offer handicrafts, silver jewelry and Mexican cuisine. El Naranjo Turtle Camp, located near La Peñita, invites all visitors to free ridley turtles during October and November.
El Capomo, Chacala, Las Varas, Boca de Chila, Punta de Custodio
Beaches that are a dream come reality and typical villages filled traditions. Palm Trees, lush green vegetarion and beautiful surroundings as postcards of the Mexican countryside.
El Capomo. Here the beaches wide, virgin, soft white sands surrounded by abundant vegetation and wetlands that comprise a protected natural area of 200 hectares (494 acres), home to a variety of birds and crocodiles. This destination is home to a nice campground.
Chacala. The pictoresque village has narrow streets, craft shops and cozy restaurants. The main beaches of the destination are: Las Cuevas is known for its strong waves, Chacalilla is met with calmer waters and La Caleta is the ideal spot for surfers. The town offers charming ecological hotels. Chacala has been named a Gallery Town for its wide variety of birds.
Las Varas. Set in the heart of the Sierra de Vallejo, this is a town full of traditions. You can explore the Mataiza Lagoon, by either taking a boat ride or camping along its shore.
Boca de Chila. Before arriving in Boca de Chila, your will enjoy the watermelon and mango fields, as well as metal structures on which the enormous tobacco leaves are hung to dry. The landscape is decorated with 7.5-kilometer (4.7-mile) white sand beach, lakes, springs and marshes. An excelent choice for camping, as well as turtle and whale watching. Ancient petroglyphs have been found here, and are on display in Zacualpan, a village 5 miles away. A region filled with mangrove swamps and home to a wide variety of birds, this destination offers true adventurers the opportunity to observe regional flora and fauna up close.
Punta El Custodio. Exuberant palm trees and the beautiful clear blue Pacific Ocean, are the landscape of this destination. La Tortuga and La Punta are ideal for surfing and kayak. Farther north you will come upon a small peninsula formed by whimsical rock formations known as Isla Bonita. And across from Punta El Custodio is Platanitos Beach, a great place to enjoy with the family. Many wonderful villas and condominiums of low ecological impact have been constructed in this destination, and it is home to one of the state's most important turtle sanctuaries.
Bahía de Matanchén
Matanchén Bay boasts seven kilometers (four miles) of fine sand. The main beach will satisfy the demands of surfers, water skiers, sailboat navigators and divers. Matanchén offers impressive palm trees, green hills, crystal-clear waters and Las Islitas, one of the icons of the bay. This formation of cliffs near the shore, are the perfect place for visitors seeking that memory photo.
All along this beach you will find traditional thatched-roof huts serving up a variety of delicious traditional dishes such as fresh-prepared fish and seafood from the region. On the road from Las Varas to San Blas you can visit the beaches of Miramar, Los Cocos and Aticama.
San Blas
San Blas is known as the port where the Spanish priest Junípero Sierra, 'Father' of the California Missions, departed to California on 1768. Visiting San Blas is like stepping back in time, a walk through these lovely streets will take you to a distant past. This town was founded by Nuño Beltrán de Guzmán in 1530, although King Charles III of Spain did not recognize it as a deep sea port until the second half of the 17th century. During these years, the port was constructed as a shipyard and in October of 1767 the first ships were put to sea. In San Blas, the first maritime customs house on the Pacific was established, and the town became the most important of the region during the Colonial period.
San Blas has many historic buildings and attractive places to visit as the main square, the parish and the neighboring temple ruins. San Blas has many historic buildings and attractive places to visit. Near the pier is the Former Maritime Customs House built in the 19th century, currently used as the Culture House. In the San Basilio Hill is the "Contaduria" constructed in 1770 home to an historic museum. And just a few steps down the hill, are the ruins of the Nuestra Señora del Rosario Temple, built in 1769. From here, you can enjoy a spectacular view of the cliffs and the sea.
A visit to this historic town wouldn't be complete without enjoying all its beaches. El Borrego, a stretch of three kilometers (two miles) of fine golden sands, is one of the most frequented destinations among lovers of big waves. And after a quick boat ride, you can explore the wonders of Isla del Rey, a paradise of natural beauty where you can sample some of San Blas's culinary delights. Piedra Blanca is a small rock formation off the coast, where the image of the Nuestra Señora del Rosario Virgin (also known as La Marinera) is found and is also an important ceremonial center for the Huicholpeople.
Other natural wonders are the tropical marsh that includes the El Pozo estuary and the San Cristóbal River and, of course, the La Tovara National Park, with natural caves, a hatchery for conserving and reproducing crocodiles, and a natural spring that spouts crystal-clear water surrounded by small restaurants with regional cuisine. In La Tovara there is a tour where you can appreciate the variety of mangroves, birds, crocodiles and diverse wildlife, it last about three hours. Just one mile is Singayta, where you can rent horses, bikes or a boat to tour throungh the jungle and the mangrove swamps.
The Isabel Island is 44 miles away, this is a volcanic island with cliffs and astonishing beaches, a refuge for thousands of birds.
You'll find lodging options to make your stay comfortable.
Lo de Marcos
The town has a very relaxed atmosphere and its beaches offer so many options, so much fun! In Lo de Marcos, you will feel the essence of a true Mexican town. Calm streets, colorful flowering trees, and brilliantly painted façades. The small paradise offers hotels and villas. Its beaches, Los Venados, Las Minitas, El Atracadero and Lo de Marcos, are surrounded by green hills and whimsical rocks. You can ride the bay on a "banana" or in a kayak, and experience the excitement of surfing or snorkeling.
Enjoy the beauty of the area and hire a boat to go fishing or to watch the whales during the winter season. You can find the traditional Mexican bread sold on the beach and you may buy regional sweets like "tamarindos" a sweet and sour candy, and "cocada", made from coconut and sugar. Lo de Marcos offers a beautiful kiosk, restaurants with home-style dishes, interesting craft shops and a friendly ambience.
Mexcaltitán Island
It is a magical place between freshwater and the sea with a history full of legends. A small island of floating mangroves and lowlands that is reputed to be the legendary Aztlan, birthplace and home city of the Aztec civilization. It is a unique place , since in its small area holds a well-developed urbana rea with streets that became navegable canal during rainy season, a central plaza, a church and an interesting museum with archeological pieces. It was decreed as a Historic Monuments Zone in 1986.
You can try some of the local dishes like the Taxtihuil, made of shrimp and mole, of the tamales, shrimp tortillas and shrimp paté. Your adventure begins with a boat ride to the island from the pier The Batanga. In your trip you will enjoy the journey through mangroves inhabited by a variety of birds.
Costa Norte (North Coast)
The beaches in this region gives you the opportunity to experience nature at its most intimate level. Santiago Ixcuintla, is a place that reflects the colors and essence of Mexico. Southeast of the town, there are some wonderful virgin beaches like Los Corchos, with calm blue water; Sesteo, with a turtle camp that protects the olive ridley turtle; and Boca de Camichín, where you can enjoy nature and ask the fishermen to show you their artisanal process of cultivating oysters.
You can take a boat ride through the swamps to admire the great diversity of birds, and visit the Jaguar Island and spot some of these big cats. From here, you can also take a boat to get to Mextaltitan Island. Novillero beach is the longest beach in Latin America stretching for almost 90 kilometers (56 miles) and measuring almost half a kilometer (a third of a mile) wide. The fine sands and the tranquil waves invites you to relax and surrender to its serenity. There is still no formal lodging on these beaches.

The hotels and resorts in Riviera Nayarit feature sophisticated spas with rejuvenating luxurious treatments. Let yourself be pampered with a massage in the midst of natural beauty and listening the sound of waves, a real gift that allows the body, mind and soul to find refuge and rest.
Enjoy a lavish seaweed facial mask with honey and almonds. Soak in a hydro-massage bath or take in the breathtaking view of the Pacific Ocean as you receive a manicure. Experience herbal steam and eucalyptus therapy or rid your muscles of tension with hot stone treatments or a Shiatsu massage at the hands of a skilled specialist. Experience the spiritual temazcal, a pre- Hispanic tradition whose name means "house of steam." The treatment involves venturing into a small adobe chamber for a period of time, where the vapors of medicinal herbs slowly revitalize you as a Shaman guides your spiritual journey.

More Tourist Attractions in NAYARIT
Ecotourism and Adventure
Ecotourism in Nayarit is consolidated as an option to the "sun and beach" product. The destination offers new market niches such as Alternative Tourism for those visitors who seek to enjoy nature safely and reliably. In the region there are a wide variety of companies dedicated to Adventure Tourism, Ecotourism and Rural Tourism, which offer countless tours with outdoor activities such as hiking, canyoning, rappelling, and even gastronomic experiences of typical regional cuisine, thus enriching the tourist offer of the destination.… Read More
Read More »

Guided Tours in RIVIERA NAYARIT

Flights & Hotels in RIVIERA NAYARIT

More Tourist Attractions in MEXICO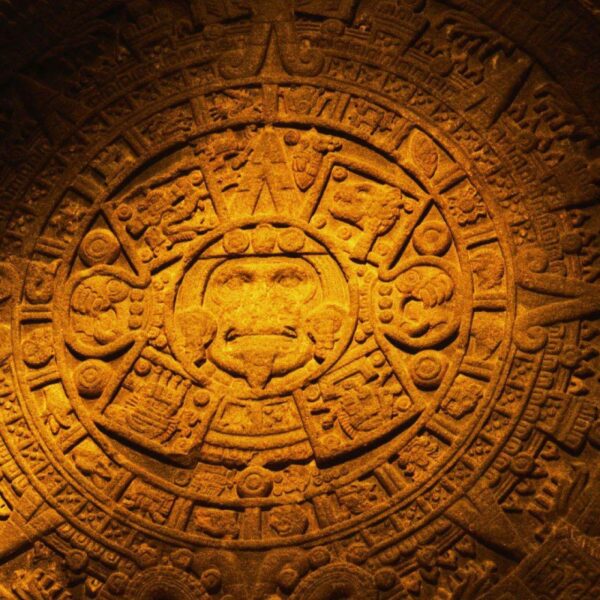 Mexico has an incredible diversity of landscapes, where the beauty of its beaches, internationally recognized, stands out. In its vast territory of coasts, there are beaches of unparalleled beauty, and colorful landscapes. A large network of first-class hotels and tourist services is available to visitors to these beaches. Mexico is also mystical places, dotted with archaeological testimonies inherited from its original inhabitants. Monuments made by the Mayas, Aztecs and Toltecs are located in magical landscapes, like lighthouses in an ocean of natural beauty. They offer visitors buildings that tell their history, and museums that collect their cultural heritage. And that keep alive ancestral traditions, in ceremonies and festivals, where you can enjoy cultural activities and entertainment.… Read More
Read More »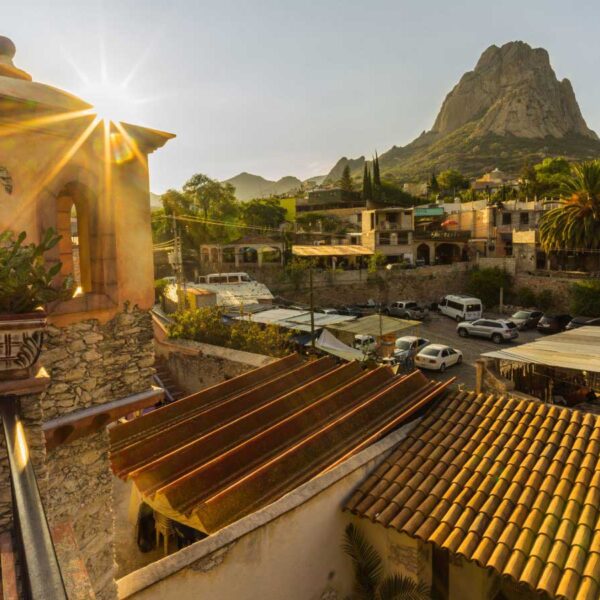 A Magical Town is a place with symbols and legends, towns with history that in many cases have been the scene of transcendent events for our country, they are places that show the national identity in each of its corners, with a magic that emanates from its attractions ; visiting them is an opportunity to discover the charm of Mexico. The Magical Towns Program contributes to revalue a set of populations in the country that have always been in the collective imagination of the nation and that represent fresh and varied alternatives for national and foreign visitors. A town that through time and in the face of modernity, has conserved, valued and defended its historical, cultural and natural heritage; and manifests it in various expressions through its tangible and intangible heritage. A Magical Town is a town that has unique, symbolic attributes, authentic stories, transcendent events, everyday life, which means a great opportunity for tourist use, taking into account the motivations and needs of travelers.… Read More
Read More »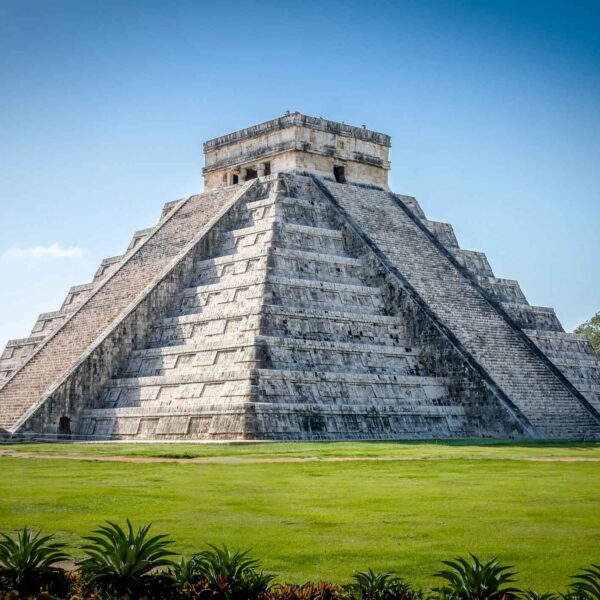 The Archaeological Zones are the cultural past of every Mexican. You will be amazed at the ambient, nature and the environment that surrounds them. Climbing to the top or being around it will take us back in time to admire every detail. México is a country of culture and traditions, many of which we have inherited from the pre-Hispanic inhabitants of this vast territory, although it is true that there were more settlements in the central and southern part of the country, it is also possible to find some archaeological remains in the north.
… Read More
Read More »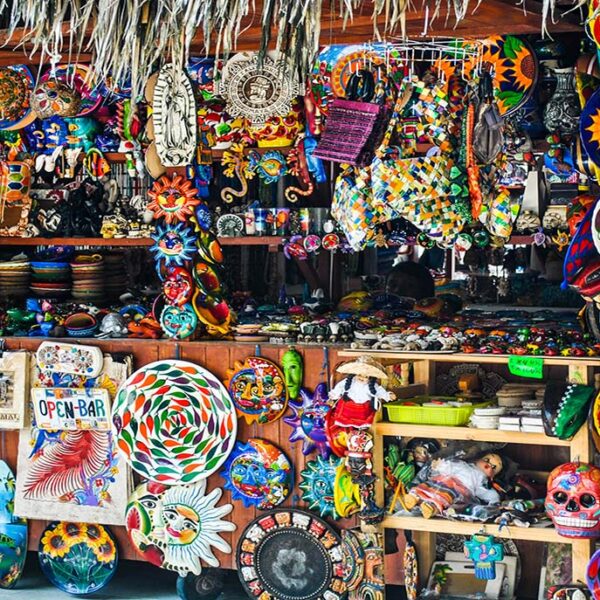 It is practically impossible to make a meticulous, and above all, accurate selection of the places to visit in Mexico. Each place that our country houses is unique and beautiful in its own way. Mexico, with its nearly 2 million km², has a large number of scenarios to offer, as well as endless activities to do. Do not lose your way and enter the places to visit in Mexico. In Mexico, apart from the beaches and its famous archaeological sites, there are many other really interesting sites and activities that you should know. In the surroundings of the main cities you will find places full of culture and tradition, where you can spend relaxing, interesting and fun vacations. On your trip through Mexico you cannot stop obtaining souvenirs, the crafts that are made here are of the highest quality and recognized worldwide. A shopping tour cannot be missed.… Read More
Read More »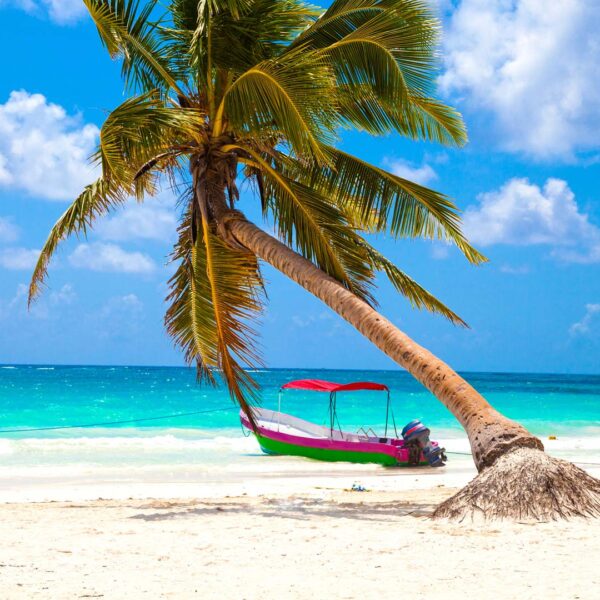 On the Beaches of Mexico you can immerse yourself in the intense blue ocean of the Pacific bays, sunbathe on the shore of the warm and transparent waves of the Caribbean Sea in Quintana Roo or even rest on the beautiful coasts of the Gulf of Mexico. Mexican beaches hide wonderful secrets for the traveler. By visiting them, in addition to enjoying the excellent climate and water activities, you can discover splendid archaeological sites and interesting colonial cities without traveling long distances.… Read More
Read More »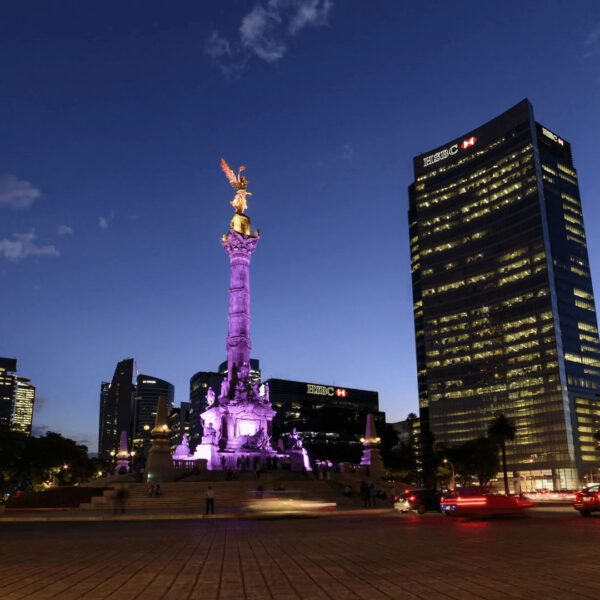 Folklore, gastronomy, literary culture, art and exhibitions, is what you will find in the capitals of the states of Mexico. To the north, colonial Mexico, Puebla, Guadalajara, Guanajuato, the Sonoran desert and the California peninsula. To the east Veracruz and the gulf. To the west Acapulco, Oaxaca and Tuxtla Gutiérrez. And to the south the Riviera Maya and the pyramids of Chichén-Itzá, Tulúm and Cobá in Yucatán, Palenque in Chiapas, the cenotes, and the Central American jungles.… Read More
Read More »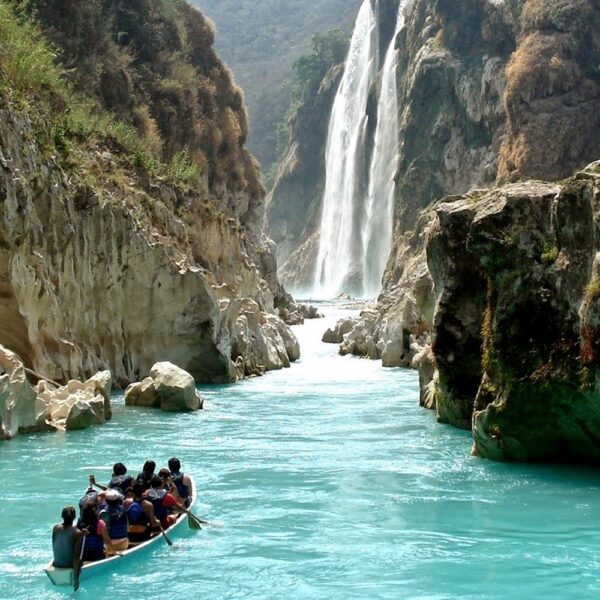 Mexico is one of the best countries for Ecotourism as it has a great variety of flora and fauna, as well as a large number of refuges for extraordinary species. You can enjoy recreational activities of appreciation and knowledge of nature through contact with it, such as: stargazing, observation of natural attractions, wildlife and bird watching. Throughout México there are more than 176 protected natural areas, 5 of them considered by UNESCO as Natural Heritage of Humanity. Just for this and much more, we believe that Mexico is a Paradise for Ecotourism.… Read More
Read More »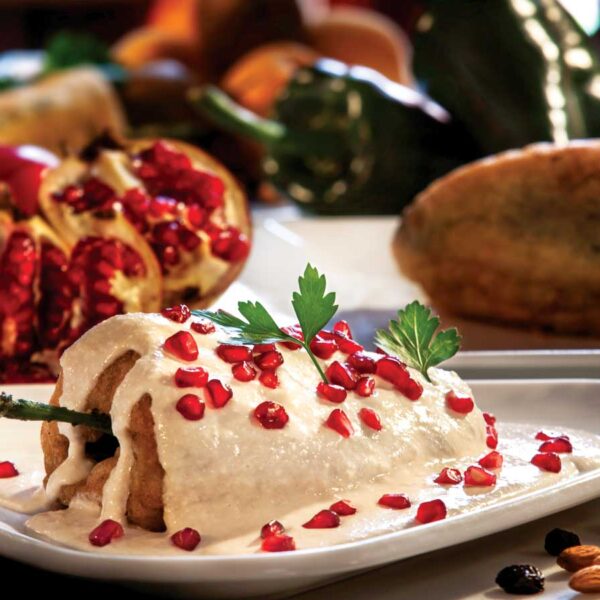 The Gastronomy of Mexico has a great diversity of typical dishes, which is why it was recognized by UNESCO as Intangible Heritage of Humanity. The basic and representative ingredients of Mexican dishes are: corn, coriander, chili, beans, piloncillo, nopal and tomato. Mexican cuisine is also characterized by its sauces, which serve as an accompaniment to traditional dishes, prepared based on spices.… Read More
Read More »