MAGICAL TOWNS IN GUANAJUATO
Magic Towns in GUANAJUATO
Guanajuato is one of the most picturesque and historic states in all of Mexico. If you are planning a visit in these directions, we recommend that you start with one of these Magical Towns.
All of them will surprise you with their gastronomy, architecture and variety of cultural activities. It is not necessary to travel to another country to see a world completely different from yours. Proof of this are the Magic Towns of Guanajuato, they have everything, history, gastronomy, colors, folklore, but above all, human warmth that awaits you on your next visit.
Guanajuato, cradle of the Independence of Mexico, is located four hours from Mexico City. It stands out for its mining history, its colonial architecture and nature that you can discover in each of its six Magic Towns and their surroundings.

This colonial jewel known as the "Cradle of Independence", was founded in 1610 and it has been named a Magic Town. The town has beautiful constructions of the 17th and 18th Century like: the Our Lady of Sorrows Parish, from which Hidalgo (Independence hero), delivered the "Cry for Independence"; the City Hall, the Visitors House, the Independence Museum, the "Diezmo" House, and the House-Museum of Don Miguel Hidalgo with a display of historical objects and furniture.
Dolores Hidalgo is worldwide known for its traditional majolica tiles in the typical colonial decorated style of Mexico. It is also an important rustic furniture manufacturer.
What to do in Dolores Hidalgo
Plaza Principal, Jardín del Grande Hidalgo (Main Plaza)
You can have a nice time strolling through the garden or just sitting on one of the wrought iron benches, while tasting some typical artisan ice-cream in exotic flavors such as Mole (chili and chocolate sauce), beer, rose petals, avocado, shrimp, etc. Around the square there are craft shops, restaurants, and a famous hotel where President Benito Juárez stayed.
Casa de Visitas (Guest House)
This is one of the most beautiful cons- tructions in the town built in 1786. The facade is Plateresque and has six lobed arches on which carved stone balconies stand. The house provides accommodation to distinguished visitors.
Casa de Abasolo
Birthplace of insurgent hero Mariano Abasolo, born in 1784. It is currently being remodeled to host a museum.
Parroquia de Nuestra Señora de Dolores (Parish of Our Lady of Sorrows)
It has a carved pink stone facade in the Churrigueresque style. It was the scene of a historical fact, when on the morning of Sunday September 16, 1810, Father Miguel Hidalgo, rang the bells and launched the famous "Cry of Independence" and the call to sedition against the Spanish authorities in New Spain.
Templo de la Tercera Orden (Parish of the Third Order)
Built in 1755, is the oldest religious building in the city with a nice baroque façade.
Templo del Señor del Llanito
Built in 1778, features magnificent murals. Here, Miguel Hidalgo arrived to officiate several masses. It has a small museum displaying a fine collection of votive offerings, most of them from the 18th century.
Museo José Alfredo Jiménez
The house was the birthplace of José Alfredo Jiménez, a famous composer. There are many artistic and cultural events. Open Tuesday to Sunday from 10:00 to 17:00 hrs.
Built in the 18th century, it was originally used as a pri- son. It currently exhibits popular art, a por- trait of Miguel Hidalgo and a tribute to José Alfredo Jiménez, a composer who was born in Dolores. Open Monday to Saturday from 9:00 to 16:45 hrs. Sunday from 9:00 to 15:00 hrs.
Museo-Casa de Hidalgo (Hidalgo House-Museum)
It was built in 1779. It displays a collection of period furniture and some objects and documents that belonged to Hidalgo, a leader in the War of Independence in Mexico. Open Tuesday to Saturday from 10:00 to 17:45 hrs. Sunday from 9:00 to 16:45 hrs.
Hacienda de La Erre
Located four miles away from Dolores Hidalgo, was built in the first half of the 18th century. It is one of the oldest haciendas in the country.
More Things to do in DOLORES HIDALGO
Tourist Parador José Alfredo Jiménez.
Parish of the Assumption.
Municipal Pantheon and tomb of José Alfredo Jiménez.

The mysterious town of Pozos is a relic of a once booming mining town. In the late 1800's, at its economic height, there were approximatly 300 mines around this town, but the most important was Santa Brígida that produced gold, silver, copper and zinc. Magic and mysticism come to life in this desolate place where it seems time has stood still allowing the visitor to wonder back in time.
It is considered National Historic Patrimony and it has been named Magic Town. The semi-demolished buildings built in the 19th century and early 20th century gives this beautiful town a ghostly atmosphere.
You will have the opportunity to visit an old mine and go down at more than 200 meters below the surface. The town, however, has experienced a modest revival as a number of old adobe properties were restored or built anew. Today the town still offers travelers a combination of ancient stories, traditions and legends of its inhabitants. Around the Juarez Garden, there are some art galleries and crafts stores. The 18th century Parish of San Pedro is in front of the shaded garden.
You can practice biking or horseback riding and explore the mines, haciendas and Cerro Pelon; or you can go hiking, rappel or just enjoy the contact with nature and learn about the flora and fauna of the region.
Tourist Attractions in MINERAL DE POZOS
Craft Beer SPA.
Old "Modelo" School.
Mine of the Five Lords.
Mine of El Triángulo.
Alameda.
Zaragoza Square.
Juarez Garden.
Parish of San Pedro.
Temple of Our Lady of Work.
The Municipal Pantheon.

It is located in the south of the State of Guanajuato and is known as the "place of beautiful vegetation" because it is surrounded by green valleys watered by the streams of the Lerma River. Its history dates back to pre-Hispanic era when Chipícuaro and Chichimeca cultures settled in this region. This is one of Mexico's best examples of a colonial town manifested in its civil and religious architecture. Here you can enjoy a walk between houses with arcades and courtyards, amid the scent of fresh lemon trees.
The city radiates out from its large main square where you can enjoy the homemade ice cream as well as frozen strawberries with whipped cream. Facing the square is the baroque church dedicated to the town's patron saint, Our Lady of the Light (Nuestra Señora de la Luz), inside you will find a diminutive icon, made in the 16th century of a mixture of corn paste and orchid juice.
Another important constructions are: Templo de San Francisco, built in 1740. Next to this church is the Father Perez museum. The Temple and Convent of the Capuchin Nuns built in 1770, an impressive Baroque complex noted for its neo-classical altars and its main cloister. The Temple and Convent of Our Lady of Carmen (Nuestra Señora del Carmen), built in 1646, was the first church in the town; it is an elegant construction with an exquisite Churrigueresque ornamentation.
Nearby there are about 300 haciendas conserving historical and cultural heritage, like San José del Carmen, Santo Tomás de Guatzindeo and San Nicolás de los Agustinos. There is an old emblematic bridge built by the Carmelites in 1649, Puente Batanes, and an Eco Park called El Sabinal a nice place for recreation with playgrounds.
Tourist Attractions in SALVATIERRA
Salvatierra Main Square.
Sanctuary of the Virgen de la Luz.
Temple and Convent of San Francisco.
Temple of Carmen.
Batanes Bridge over the Lerma River.
Convent-Fortress of Las Capuchinas.
El Sabinal Ecopark.

Located in the south part of the state, this Magical Town has a magnificent former convent, considered at one time "The most spectacular building ever imagined". Near the Yuriria Lagoon is the 16th-Century Ex-Covento of San Agustin with a massive size and dazzling structure, that reminds a medieval construction.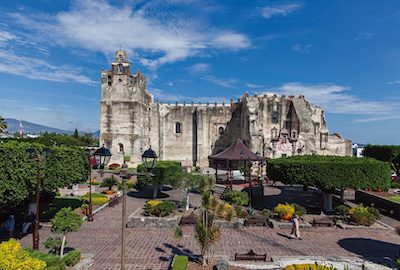 It houses a museum with an important exhibit of religious objects. The lagoon was the first hydraulic project of the vice royal era, being constructed for the benefit of the region's agriculture.
The construction of the monastery and the large artificial lake took nine years. The building is very well preserved. The fortified monastery is accessed through an elegant Renaissance facade that highlights indigenous features and opens onto a spacious interior with cloisters, gardens and cells. In the lower part of the former monastery there is a four-roomed museum with pre-Hispanic and colonial objects, as well as religious paintings and sculptures from the 17th and 18th centuries. Open Tuesday to Sunday from 10:00 to 17:45 hrs.
You can enjoy an unbeatable view of the convent from the lake and take a boat to visit the small islands. It is a wonderful place for bird watchers and photographers since many species of birds, migratory as well as local, visit the lake during winter season.
When you visit Yuriria you have to try the traditional "caldo de michi" a casserole of vegetables such as carrots, squash and onions with fresh catfish.
Tourist Attractions in YURIRIA
Former Convent and Temple of San Pablo.
Temple of Santa María.
Expiatory Temple of the Hospital.
Temple of the Lord of Health.
Temple of the Immaculate Conception.
Temple of the Lord of Esquipulas.
Temple of the Lord of the Precious Blood of Christ.
Yuriria Lagoon.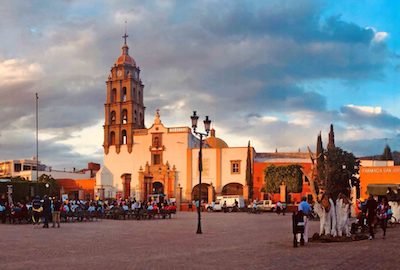 Comonfort is a place full of stories and legends, of unique and unrepeatable events and places represented in each of its traditions, monuments and daily life. Gastronomy is one of the most important qualities.
Everyone in the town knows the hard work that molcajeteros artisans carry out to mold the stone and be able to taste a delicious sauce prepared with the most characteristic utensil of Mexican gastronomy. This artisan craft has been learned for generations since ancient times.
Tourist Attractions in COMONFORT
Doctor José María Luis Mora Museum.
Archaeological zone of Orduña de Abajo.
Los Remedios Archaeological Zone.
INBA School of Arts (old railway station).
Soria factory.
Historical Center.
Chapels of Indians 16th century.

The origins of the town can be traced back to 1542 when these lands were granted to Don Juan Villasenor to found a hacienda devoted to livestock and farming. By the end of the 19th century, under the regime of Porfirio Díaz, the Hacienda de Jalpa was one of the most prosperous, had 70 thousand hectares a dam, canal networks and a modern flour mill.
Today you can visit the remains of the estate complex surrounded by walnut trees; walk along the beautiful gardens the grain mill old rooms filled with history, and the old aqueduct The buildings surrounding the plaza (centra square) date from the colonia period and you can enjoy a calm and quiet atmosphere and a delicious homemade ice cream.
Across the plaza is the ovely Church of the Lord of Mercy (Señor de la Misericordia) built in 1908 by the Louis Long; the neo-gothic church has beautifu stained-glass windows and attractive murals. Nearby attractions include the 18th century Santa Eduviges Dam and the Presa Nueva, as well as several recreational centers.
Tourist Attractions in JALPA DE CÁNOVAS

Temple of the Lord of Mercy.
Sanctuary of Our Lady of Guadalupe.
Hacienda de Jalpa de Cánovas: its gardens, the aqueduct and the mill.
Living & Spirit, a hotel-spa located in the old Cañada de Negros ranch.

Map of Magic Towns in GUANAJUATO

More Tourist Attractions in GUANAJUATO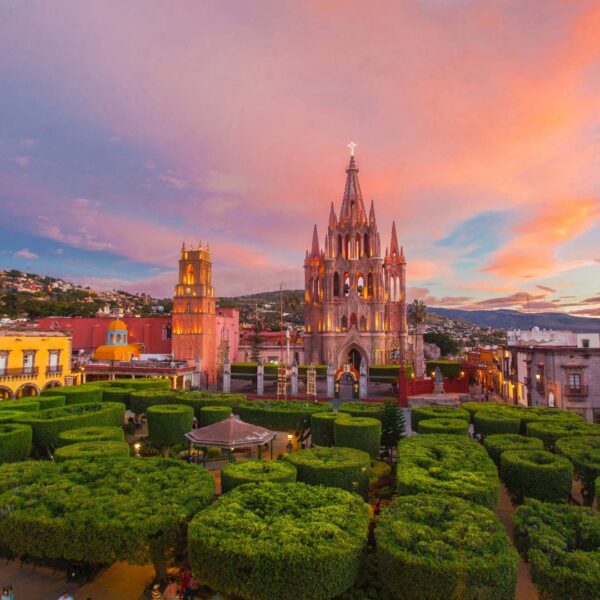 Interesting Sites
San Miguel de Allende was founded in 1542, this is one of the most beautiful colonial cities in Mexico. San Miguel has meant the careful conservation of the town's charming architecture and cobblestone streets, as well as its culture and traditions, and that is why it has become a UNESCO World Heritage site. Besides it offers the warm and friendliness of the people, the charming small cafes, bars, haute-cuisine restaurants and unique nightspots blend into the beautiful streets of this cosmopolitan town. San Miguel boasts more "fiestas" than any other Mexican town. There are religious, cultural or sports events; some of them include international performances like the International Jazz Festival and the Chamber Music Festival; and some others are traditional celebrations like the "Sanmiguelada" (Running of the Bulls), the National Brass and Wool Fair and the Holy Week, with a solemn procession of the Holy Burial, among others.… Read More
Read More »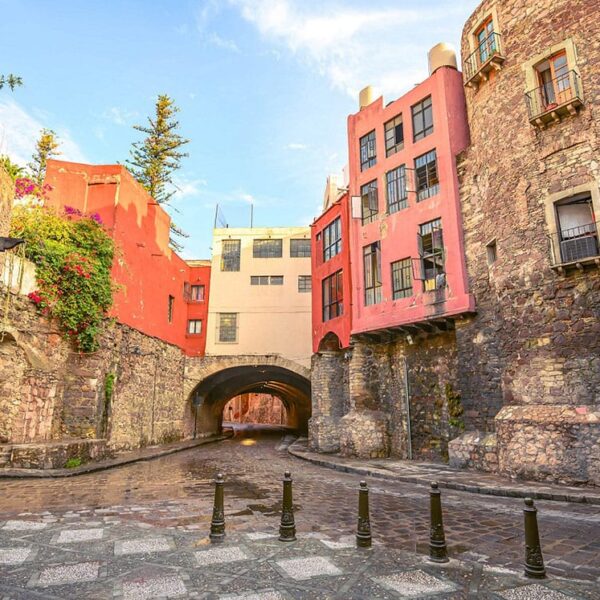 Capital City
Guanajuato, is the cradle of Independence, and invite us to stroll along the romantic cobblestone streets full of legends and history. The pied pipers call themselves estudiantinas. They wander the city, playing traditional music, singing old favorites, telling the city's stories and giving this magic atmosphere of this unique place. Once one of the greatest mining cities in Mexico, Guanajuato has a rich history and it is a UNESCO World Heritage site. The setting of the city is very beautiful: it stands in a narrow gorge amid wild and striking scenery. The whimsical trace of its streets, its peaceful squares, gardens, "estudiantinas" (strolling student minstrels), and the beauty of its houses and buildings give to Guanajuato a magic ambiance and an evocative and romantic touch.… Read More
Read More »

Guided Tours in GUANAJUATO

Flights & Hotels in GUANAJUATO

More Tourist Attractions in MEXICO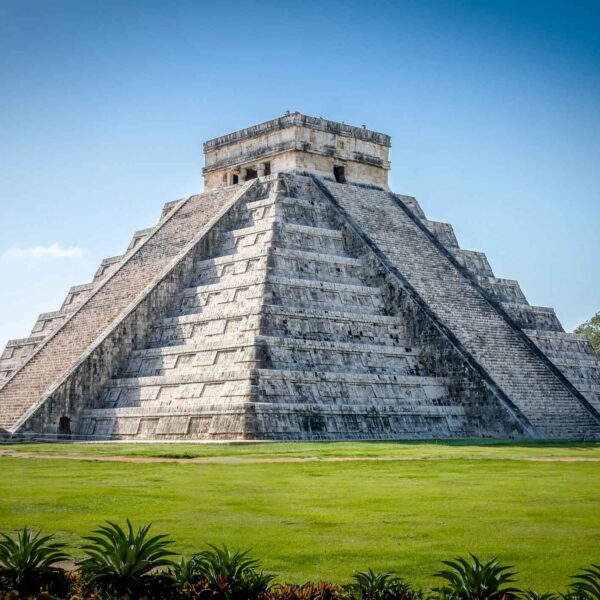 The Archaeological Zones are the cultural past of every Mexican. You will be amazed at the ambient, nature and the environment that surrounds them. Climbing to the top or being around it will take us back in time to admire every detail. México is a country of culture and traditions, many of which we have inherited from the pre-Hispanic inhabitants of this vast territory, although it is true that there were more settlements in the central and southern part of the country, it is also possible to find some archaeological remains in the north.
… Read More
Read More »