GASTRONOMY OF AGUASCALIENTES
Typical Food of AGUASCALIENTES
Aguascalientes is one of the smallest states in Mexico and which has a lot to offer to those who visit it. In fact, throughout history its geographical location has contributed to enrich its culture and gastronomy, thus becoming a unique multicultural mix.
For this reason, in Aguascalientes you can find foods that are made throughout the country but with its own particular and unique touch. For example, this state has drinks that are inherited from pre-Hispanic times and delicious desserts made with native fruits.
Thanks to its diversity, there is a lot to do in Aguascalientes: you can learn about its history through its monuments, streets, squares and even through its parties and meals. It is nourished by the wide range of ingredients that occur in these fertile lands, achieving that the gastronomy of Aguascalientes has been named as an Intangible Heritage of Humanity by Unesco in 2010.
Below you will see the best preparations that you should take into account on your trip to Aguascalientes.

Typical Dishes of AGUASCALIENTES
Enchiladas
Enchiladas are the favorites to celebrate the country's national dates. The flavors of pre-Hispanic times are still valid in the traditional foods of Aguascalientes, as is the case of enchiladas. However, at that time they were filled with beans or, in many cases, they did not even have filling. In fact, it was after the arrival of the Spanish that meat was added to the recipe.
In any case, each region has its own style when it comes to preparing them, although in general they have the same components. Simply put, enchiladas are tortillas that are briefly dipped in hot oil and rolled up. In addition, they are stuffed with chicken, beef or pork, which are previously marinated with ancho peppers. Finally, they are usually garnished with potatoes, onion, and sour cream.
These tortillas can be eaten throughout the year, however, enchiladas are in high demand in September as they are national dates. As a curious fact that confirms the expansion of this dish, in Aguascalientes the enchilada is made with red chili and in other regions with green.
Chicken San Marcos
San Marcos chicken is the flagship dish of this fair par excellence, also called San Marcos garden chicken, it is one of the most emblematic dishes from Aguascalientes. This dish is served in the famous San Marcos national fair which takes place between the months of April and May.
In addition, it should be noted that it is one of the oldest and most transcendental celebrations in Mexico. So you can enjoy San Marcos chicken during your vacations in Aguascalientes in many stalls of the fair.
As you can imagine, the origin of this typical dish comes from colonial times. The locals say that a handsome landowner from Aguascalientes met a beautiful girl in the typical San Marcos fair with whom he fell in love and they married. However, the boy only liked to eat chicken and his young wife came up with a very different and delicious way to prepare it.
However, what makes this food special is its combination of flavors. This is because it is a chicken stew that has chorizo, chili in vinegar and tomatoes accompanied by some onion, oregano, garlic and potatoes.
Menudo
Menudo is the ideal lunch after a night of drinks. If you plan to travel to Aguascalientes, don't forget to take this wine into account after a good night out. Menudo is the ally that you will want after a night of drinks, since they say that it helps to recover from the hangover because of how nutritious it is. Interestingly, in its origins the small was the scraps of the first meat that was sent to the soldiers during the war. However, the peasants managed to put the remaining parts to good use, creating this dish from remains of the stomach as well as the guts and legs of the calf.
According to the recipe, the menudo is a broth made with the belly but it can also have the legs and the bone of the beef, as well as dry chili and tomato. Similarly, it is accompanied by onion, oregano, freshly made tortillas, among other elements.
It is one of the traditional dishes of Aguascalientes and is prepared especially on weekends. However, it can be found any day in the markets and street stalls of the state.
Flautas (Flutes)
Flautas are a rich Mexican treat that has its roots in the Aztec people. On the list of popular Mexican snacks, as well as the typical dishes of Aguascalientes, are flautas. They are originally from the state of Sinaloa, but they have spread throughout the country and believe it or not, flautas are a type of tacos or a variation of it. However, their name comes from the resemblance they have with the musical instrument.
They are very tasty and easy to prepare because they are only rolled tortillas and stuffed with shredded meat. Additionally, you can add vegan options like tofu to the filling. After filling, they are fried in oil until crisp and finally served with green dressing, guacamole or cream and lettuce is placed on top.
As an extra piece of information, you should know that flutes already existed since the time of the Aztecs and were served in this way to avoid getting their fingers dirty. Similarly, in some areas they are known as tacos dorados.
Sopa Campesina (Peasant soup)
Peasant soup is the best Sunday option after a night out. Among the names of the most famous typical dishes of Aguascalientes is the so-called peasant soup, the ideal typical broth for a Sunday afternoon. In addition, this soup is a good option if you are vegan or vegetarian because of the variety of vegetables it contains.
For this soup you need chicken or beef broth, although you can replace it with water. In addition, it has garlic, onion and pumpkin flower along with corn and epazote leaves. However, the more daring add mushrooms and bacon.
If you dare to this recipe, you will see that the preparation is simple. You just have to fry the vegetables and then add the broth or water along with the epazote leaves and cook until ready. Finally, you can decorate with some grated cheese, golden tortillas and cream. Although it is eaten all year round, it is really popular during the San Marcos Fair celebrations.
Gorditas de Cuajada (Curd Gorditas)
To obtain its flavor, the curd gorditas are made in a stone oven. Gorditas or condoches are one of the typical dishes of Aguascalientes of pre-Hispanic origin that you will surely love for their combination of flavors. In addition, you have where to choose since you can prepare them both sweet and savory and the result is tasty.
The gorditas are so called because they are thicker than traditional tortillas and are generally made of corn flour. Other characteristics of this dish is that it has curd which is a type of creamy cheese and is cooked in a stone oven. As for the accompaniment, its salty version has beans or chili. As for the sweet alternative, you can eat it with milk, cinnamon or sugar in addition to the typical curd.
As their two versions suggest: in each part of the country their preparation may change. Despite this fact, the dish is part of the Intangible Heritage of Aguascalientes because the secrets of its preparation are passed from generation to generation. Due to their cultural value, they are eaten especially during the Day of the Dead in November.
Salsa Ranchera (Ranchera Sauce)
The ranchera sauce is the ideal complement to any Mexican meal. Tortillas, chili and beans are ingredients that cannot be missing on the Mexican table. Plus, they complement well with the variety of sauces that are made across the country. In fact, they are the perfect pairing for all dishes and ranchera sauce has an important place in Aztec gastronomy.
Its fundamental base is tomatoes which are combined with chili, onion and garlic. However, the other components of the plate may vary. However, it is important to note that it is very spicy since for every five tomatoes five serrano chiles are placed. As a curiosity, it is said that its name is due to being very rough and rustic. Despite this belief, his fame is such that he lent his name to the well-known Huevos Rancheros.
Much of its popularity is due to the fact that it is easy to prepare, which is why it is available everywhere and eaten throughout the year. These qualities have made it a fundamental part of Aguascalientes and its typical dishes.
Cabrito al Horno (Baked goat)
Baked cabrito is served at the San Marcos Fair. Thanks to the fact that it is a meat-producing state, baked cabrito is one of the most representative dishes of Aguascalientes. However, its preparation has a strict method. To do this it is important that the kid is between 40 to 50 days old.
In addition, it has to be exclusively lactating since that little detail changes its flavor. This is because if the cabrito has grazed it will have a strong flavor, however, if it has only taken breast milk, its meat is tender and delicate. For this reason, to make sure if the cabrito has grazed or not, check its liver: if it is covered in fat, it means that it did not eat.
When preparing it, the meat of the kid is cut into pieces and placed on a tray with tomato, onion and white wine, among other ingredients. Anyway, another way to do it is to bake it only with the aromatic herbs, spices and wine. If you want to try this dish in its place of origin, go to the San Marcos Fair during the months of April and May.
Lechón al Horno (Baked pigglet)
In Aguascalientes it is customary to go out to party and then eat roast suckling pig. The lechón is among the 10 typical dishes of Aguascalientes that you have to try because even though it is eaten throughout the country, here they have a different way of doing it. Its distinctive feature is that it is cooked with the steam of its own juices during baking.
In addition, it has spices such as parsley, thyme and oregano, as well as chile de arbol and lemon. To further enhance its flavor, they add the classic garlic along with potatoes, onion and bell peppers. However, the secret of its smoothness and flavor is in the marinade and cooking time.
When serving they do so in pieces or as a filling for tacos and bread cakes. This typical dish of festivities such as Christmas is complemented with sauces and guacamole. However, in Aguascalientes it is customary to go out to party and then go through a pig farm. This curiosity is due to the fact that thanks to the caloric load of this meal, the partygoers manage to stay upright after spending the night drinking and dancing.
Chambarete Español (Spanish Chambarete)
The Spanish shank is a dish derived from Spanish cuisine. On the list of foods in Aguascalientes that you have to try there is this mixture of Spanish and Aztec flavors. Chambarete is a dish very similar to the Galician broth both for its ingredients and for its preparation. For example, her recipe contains meat and chickpeas as well as potatoes, cabbage, and other vegetables.
However, the chambarete stands out by using a unique and clearly Mexican element: the xoconostles, which is the fruit of the nopal. Believe it or not, this bitter fruit is very nutritious. In fact, its properties include being high in fiber and having betalain which is an antioxidant. Similarly, it contains potassium, magnesium, calcium, and vitamins.
As a curiosity, this dish is called chambarete because it is the cut from which its meat comes. The bone in this area is rich in marrow and the meat is lean, so the nutritional value of the dish is doubled as well as the good taste. If your trip to Aguascalientes is during the winter you will see this dish everywhere and it will be the ideal one to keep you warm.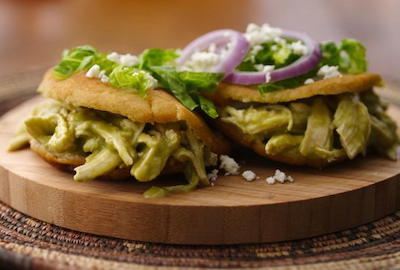 Gorditas Rellenas (Filled Gorditas)
Gorditas are thicker tortillas than those eaten in other states. Gorditas are one of the main dishes of Aguascalientes and that is why the locals usually eat them for breakfast. These are thicker tortillas than those that are commonly prepared and that is why they are called gorditas.
Its preparation is very simple because the main ingredient is the dough with corn flour, although some put a little wheat flour. Also, bring water, salt and baking powder. With the dough ready, they are shaped into a round shape and fried.
After your gorditas are browned, they are drained, opened and filled with a wide variety of traditional stews that range from chicharrón and chorizo with potatoes to carnitas and roast pork. Another way to prepare them is that after cooking them, the dough is removed, filled and fried again but with butter. This delicious version is known as chiquiadas. Whichever version you choose, this dish is eaten throughout the year and especially during the San Marcos festivities.
Carne Tatemada (Tatemada meat)
Tatemada meat is juicy and very soft thanks to the way it is cooked. This is one of the dishes from Acuicalite whose protagonist is pork but with a flavor taken to the next level. In the tatemada meat, the pork is marinated in various types of chili peppers and spices. This dish is characterized by the fact that the pork is so juicy and soft that it can be eaten with a spoon.
The gastronomy and culture of Aguascalientes are reflected in this dish because the meat must be tame. This word comes from Nahuatl, which means: "cook or put on fire for a long time." As a curiosity, you have to know that this food was originally prepared with venison and iguana.
So, and as its name says, the secret of preparation is to marinate the pork with chili peppers from the night before. After this, the meat is bathed with coconut vinegar, pepper and thyme and left to rest for a couple more hours. This delicious dish can be eaten throughout the year, but it is associated with celebrations such as birthdays, weddings and baptisms.
Gallina en Salsa Envinada (Chicken in Wine Sauce)
The envinada chicken is a European dish that was rewritten to the Mexican one. As you have seen, the food of Aguascalientes and its ingredients stand out for their culinary miscegenation and the envinada chicken is its best example. This European dish was adapted to the Mexican flavors creating a new and unique flavor. Such has been its popularity that it is eaten throughout the year and stars in any event in the area.
This unique flavor is thanks to its daring but successful mix of ingredients. Of course, the stars are the chicken and the white wine, but the next ones that accompany it will surprise you. In addition to these two elements, the dish has onions and nutmeg with a little pepper and parsley in its filling.
However, it is the apples and almonds that give it that characteristic sweet touch. However, the chicken's own flavor achieves its merit although it must be baked for a longer time because it is a tougher meat. Due to its popularity, it will not be difficult for you to find where to try it in Aguascalientes.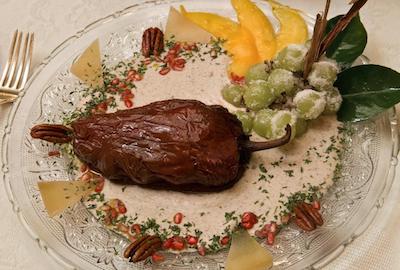 Chile Aguascalentense
The Aguascalentense chili owes its name to the fact that it contains typical ingredients produced in the state. Some of them are pork and beef, as well as fruits such as guava, peach and grape. This set of ingredients makes this dish one of the regional foods of Aguascalientes that represents them before Mexico and the whole world.
As you can imagine, this combination of sweet, salty and even spicy flavors is a peculiar delight. If you want to recreate it at home you have to know that the chili that is used is the wide and red one with a triangular shape. Of course, do not forget that the smaller they are, the spicier their flavor will be.
When you have your chosen chili, you fill it with the meat and pork stew. In addition, this stew is added with biznagra and raisins along with walnuts, guava and chicken broth. You can also blend cream, milk and nuts to pour on top once filled. The Aguascalentense chili can be eaten throughout the year, although it is during the San Marcos Fair where it is almost mandatory to try it.
Lomo en Salsa de Chile Morita (Loin in Morita Chile Sauce)
The tenderloin in chili sauce is one of the spiciest dishes you can try. In the list of typical dishes of Aguascalientes that you can eat during the Christmas holidays there is a lot of variety. However, the loin in morita chile sauce stands out for giving that spicy touch to the table like no other.
First you have to know that the morita pepper is a variety of the jalapeño, so it is quite spicy although with its touch of sweetness. In fact, many Mexicans prefer it over the common chili. However, it is in Aguascalientes where it is grown a lot and is used in various recipes.
The secret of this dish is the use of five whole pieces of chile morita. Anyway, if you are not used to spicy, you better try eating it a little. Other ingredients are onions and cilantro with some garlic and green tomatoes. On the other hand, to prepare the pork loin you have to cook it until the meat is soft and well browned. During Christmas this homely dish is served with rice and beans.
Pork in guava sauce
If we can realize something in this article, it is that several typical dishes of Aguascalientes are based on pork. That means that it has many ways of preparing pork and although we have already mentioned some foods as an example a little above, it is time to get to know the pork in guava sauce. And as its name suggests, this meal is about pork loin bathed in guava sauce.
Nopales with Beans
Another peculiar dish that we can find around Aguascalientes are nopales with beans, which are very tasty and are mainly a meal for dinner, because being simple and not too heavy it is ideal for the night.
Pozole de Lengua al Estilo Aguascalientes (Aguascalientes Style Tongue Pozole)
The pozole a la aguascalentense is a unique dish for national dates. When it comes to sightseeing in Aguascalientes, getting to know its oldest and traditional dishes will make you get to know its people better and the pozole de lengua a la Aguascalientes is the first thing you have to try.
As you probably already know, pozole is like a thick broth made with grains and they prepare it with a type of corn called cacahuacintle. These beans need to be precooked with lime for a couple of hours in a process called nixtamalization. Thanks to this, the name of the dish is derived from the word pozolli in the Nahuatl dialect. This word can be translated as foam, which refers to the grain opening like a flower and releasing white foam.
Once with the cooked pozole, the people of Aguascalientes have the peculiarity of accompanying it with beef tongue. In addition, you will also see your bowl served with lemon, oregano, pickled peppers and even with radish and toast. The pozole is one of the best dishes for events in Aguascalientes that you can try. You will especially see it on the table during the Mexican national dates. Anyway, you can go to the Messicana restaurant on Avenida Francisco I with Madero in the downtown area for lunch.
Guavas
This was something that must have been at the beginning of the post, however we left it just so far to surprise you and that is that guavas are part of the gastronomic culture of the state. And this is because Aguascalientes is the second most popular product in all of Mexico and that is why it is not uncommon to find many desserts and fresh waters made from guavas.

Typical Drinks of AGUASCALIENTES
Brandy
Aguascalientes brandy had its golden years during the 70's and 80's. Interestingly, brandy is an alcoholic beverage obtained from distilling grape wine. However, it was an accidental discovery because this procedure was carried out as a way to preserve the wine and facilitate its transport. The idea was to remix them at the destination but it was found that storing the liquid in barrels resulted in a superior tasting product.
This drink is originally from Europe but came to America to stay. On the other hand, and thanks to the climate of Aguascalientes at the end of the last century several vineyards were founded. The most popular was the San Marcos vineyard and its production was dedicated to the production of brandy, for which it obtained great national and international recognition. Unfortunately, the vineyard closed in the mid-1980s.
Brandy is one of the typical drinks of Aguascalientes that is drunk throughout the year and especially after meals. However, in the famous San Marcos fair it is customary to drink brandy mixed with red wine using traditional boots that are actually drop-shaped containers and are made with goatskin. So don't forget to visit the San Marcos fair to taste the brandy in the barrel.
Fruit Extract Liquors
The fruit liquors of Aguascalientes come from an almost thousand-year-old tradition. This state in central Mexico is a fertile land that grows many fruits such as guava, grapes and peaches. Thanks to this abundance, many of the typical Aguascalientes alcoholic beverages are produced with them. However, these liqueurs not only stand out for their flavor but also for their forms of preparation such as distillation and maceration.
As a curious fact, this type of liquor was made in the Middle Ages as remedies for physical and emotional problems. There is even a record that since the time of the philosopher Hippocrates they already distilled herbs for medicinal purposes.
In Aguascalientes these liqueurs are obtained from both fruits and herbs or a mixture of both. For this detail, the components can be distilled at the same time or the fruits are added later.
In addition, these liquors can be obtained by the maceration method in which the juice, alcohol and sugar are bottled until ripe. After the alcohol remove the fruit extracts, the liquor is filtered and bottled. If you wanted to try the result, you have it available during any time of the year.
Aguardiente
Aguardiente was the favorite drink of the slaves during colonial times. Among the most popular alcoholic beverages in Aguascalientes nationwide is aguardiente. This drink is prepared by squeezing the juices from the sugar cane and letting them ferment. The resulting strong liquor was the favorite of the blacks who worked on the sugar plantations in colonial times. In other words, what was wine for the Spanish or pulque for the natives, was brandy for the slaves.
However, this difference disappeared after independence because it became popular especially in the indigenous communities of Mexico. However, they macerated this liquor with different herbs and fruits, thus creating their own and more delicious versions.
Curiously, during its beginnings, brandy was distilled to be used as alcohol for perfumeries. In addition, it had medicinal use since in one hundred milliliters you can get iron and calcium, as well as vitamin K. It is also low in sodium and good for digestion, apart from being a relaxant for nerves and stress.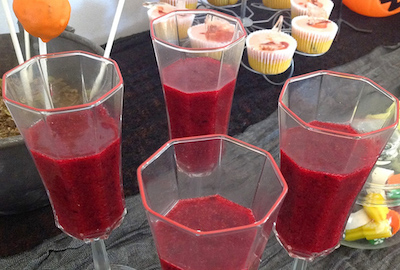 Colonche
Calanche is an ancient drink traditionally made by women. The calanche or colonche is one of the most interesting traditional drinks in Aguascalientes that you can try. It is made after the red nopal tunas have been fermented and the Nahua natives called it nochoctil, which means cactus wine.
As a curiosity, this liquor can only be made by women. So the women of the tribe had to peel and mash the tunas until they get their juice. After this they had to boil it for three hours. Once the juice was reduced and cooled, it was fermented for several days.
The result of this process is a viscous and somewhat gaseous liquor. However, its alcoholic strength is very low and you can sweeten it with cinnamon or sugar. However, it can only be done during the months of July to October since it is the time when the nopal flowers. In addition to this, although it is a drink with a valuable past for Mexican culture, it is no longer consumed as much as before.
Pulque
Pulque was used during the pre-Hispanic period for medicinal purposes. You could say that pulque is the brother of tequila and mezcal because they come from the same plant. However, the first difference is that tequila and mezcal are made by distillation while pulque is the fermentation of the juice obtained from the maguey root, which is called mead.
The origin of this word is a dilemma because experts point out that it comes from an indigenous language of Chile. Anyway, this is one of the pre-Hispanic drinks of Aguascalientes that was used as an offering to the gods. In addition, drinking pulque was reserved for a few of the tribe such as the sick, women who had just given birth and the elderly.
These distinctions were due to the fact that since that time the natives knew the properties that this liquor had. Some are that it helps digestive problems, to produce better and more breast milk, in addition to being a diuretic. This drink can even protect the intestinal flora by preventing harmful bacteria from developing in the intestine.

Typical Sweets and Desserts of AGUASCALIENTES
Flan de Queso y Guayaba (Cheese and Guava Flan)
The guava and cheese flan is a unique combination of Aguascalientes. Flan is a dessert whose origins take us back to Ancient Rome. However, in Latin America there have been interesting variations to this classic dish and even one of them is now one of the traditional desserts of Aguascalientes.
First of all, guava is very representative of this state so it would not be surprising that they used it in many of their recipes. From this coincidence the typical cheese flan was renewed with the sweetness and acidity of the guava.
If you want to prepare your own Aguascalentense-style flan, you have to add the evaporated and condensed milk as well as the guava juice and cream cheese along with sugar and eggs to the shopping list. However, it is easier to prepare than it seems and the base recipe of the flan that we all know will be your ally to cook it.
Thanks to its popularity, a lot is eaten during the San Marcos Fair. Apart from these dates you can also go to Andador San Marcos where there are several picnic areas. This area is one of the attractions of Aguascalientes when it comes to eating.
Cajeta de Leche (Milk Cajeta)
The milk cajeta is the most representative when it comes to desserts and typical sweets from Aguascalientes. In fact, they still confuse it a lot with other milk sweets typical of various Latin American countries, despite having important differences.
The first is that the cajeta is made with goat's milk and the milk sweets with cow's milk. In addition, the cajeta is composed of nothing more than brown sugar and cinnamon, while the dulce de leche is made of white sugar, vanilla essence and baking soda. To prepare this peculiar sweet you have to mix all the ingredients in a pot for several hours and stir until it has a caramel color. Other than that, the consistency should be slimy and thick. The chef's tip is to put a drop of cajeta in a glass of water, if the drop reaches the bottom intact it is ready to serve.
The milk cajeta is a very versatile dessert that can be found and eaten at any time of the year. Such is its importance that in 2010 it was named as "the Mexican Bicentennial Dessert".
Guayabates
Guayabates are so easy that you can make them at home today. Guava is a fruit that has great nutritional properties and is also a powerful natural antioxidant. With all these benefits on top, several states of Mexico produce it, including Aguascalientes. However, the cheese flan is not the only dessert you can try with this fruit.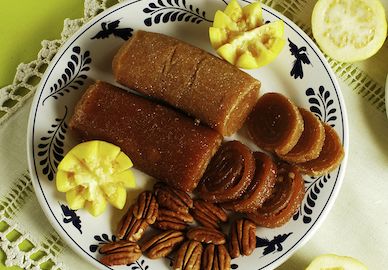 In short, guavas are guavas in syrup. For this reason, they are made with few ingredients and it is one of the cheapest meals in Aguascalientes that you can prepare. Despite this, some add honey or brown sugar. To make the guavas, first you have to boil the water with honey, cinnamon and star anise until it forms a syrup to which the peeled and chopped guava is added. You can also add pectin and with the result make balls sprinkled with sugar. When they are ready they can be eaten cold or warm.
This dessert can be eaten alone or as an accompaniment to the sweets you prefer. In addition to this, you can get it at any time of the year, although during the town fairs or Christmas they are the favorites of the people of Aguascalientes.
Jamoncillos
Jamoncillos are one of the most popular sweets in Aguascalientes. Jamoncillos are one of those typical Aguascalientes desserts that are prepared in other regions of the country. In fact, each region adds a touch that differentiates one from the other. For this reason, it is necessary to know how to identify that all sweets that are pasta cut into bars are called jamoncillo.
These sweets are made with milk and sugar, although some add nuts, almonds or cinnamon. It's quick to make these treats. First the ingredients are mixed and cooked until a paste is left. After this, it is shaped into the desired shape and sliced once dry. However, there is a variant in which they sprinkle sugar last.
As a curiosity, these sweets were created by the nuns of the convents. However, it is said that pharmacies also used these sweets as a sweetener for medicines. Regardless of its origin, the jamoncillo is a dessert available all year round, although it is during the Day of the Dead when you will see them with the most fun and colorful shapes.

More Tourist Attractions in AGUASCALIENTES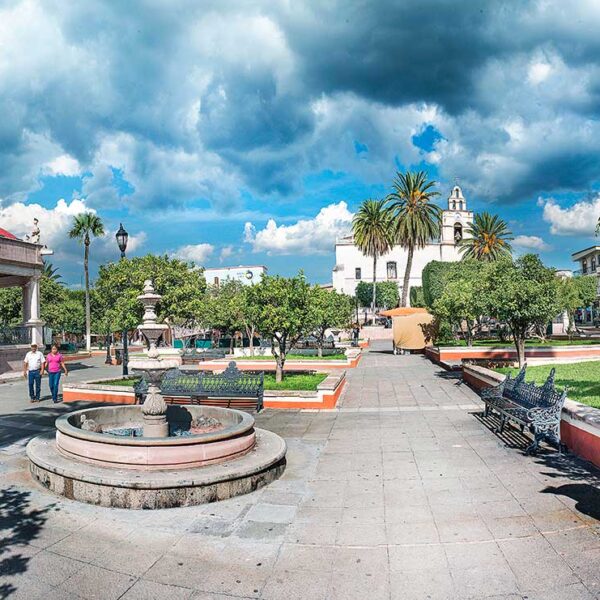 Magical Towns
Aguascalientes has three magical towns that are an excellent option to discover them at any time of the year, mainly on vacation. Calvillo, San José de Gracia and Real de Asientos are considered magic towns because they are places with symbolic attributes and transcendental events that marked their history, becoming alternatives for national and foreign tourists, and even for the people of Aguascalientes eager to know and live their history. In these three municipalities you can enjoy a vast gastronomy, festivals and traditions, as well as a great wealth of heritage, giving visitors the opportunity to live unique experiences.… Read More
Read More »

Flights & Hotels in AGUASCALIENTES

More Tourist Attractions in MEXICO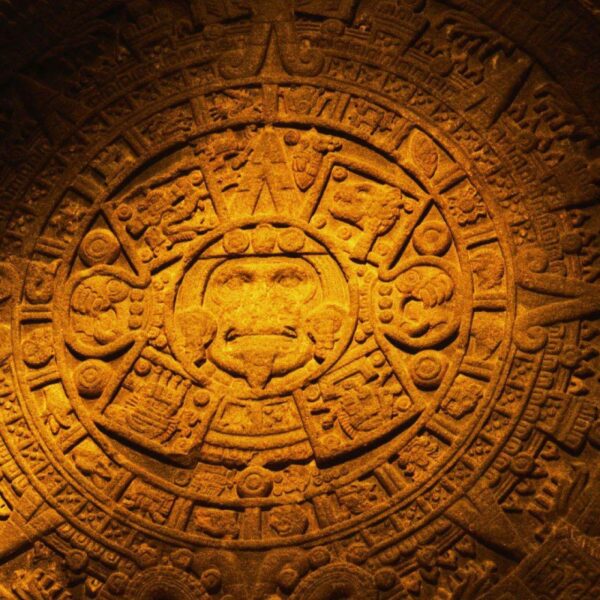 Mexico has an incredible diversity of landscapes, where the beauty of its beaches, internationally recognized, stands out. In its vast territory of coasts, there are beaches of unparalleled beauty, and colorful landscapes. A large network of first-class hotels and tourist services is available to visitors to these beaches. Mexico is also mystical places, dotted with archaeological testimonies inherited from its original inhabitants. Monuments made by the Mayas, Aztecs and Toltecs are located in magical landscapes, like lighthouses in an ocean of natural beauty. They offer visitors buildings that tell their history, and museums that collect their cultural heritage. And that keep alive ancestral traditions, in ceremonies and festivals, where you can enjoy cultural activities and entertainment.… Read More
Read More »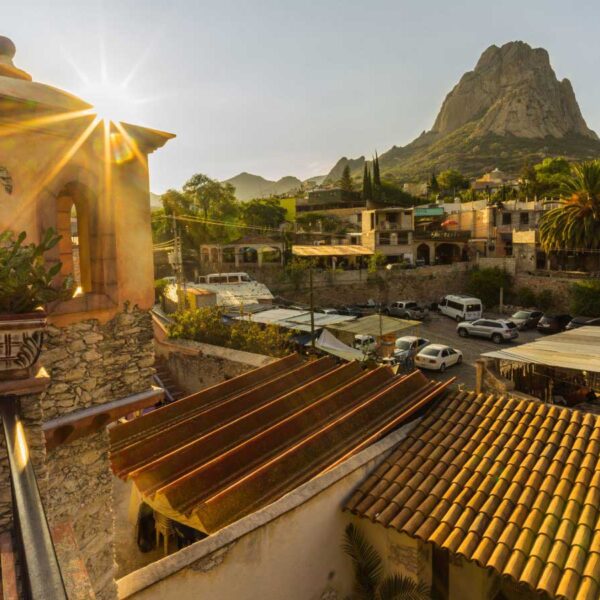 A Magical Town is a place with symbols and legends, towns with history that in many cases have been the scene of transcendent events for our country, they are places that show the national identity in each of its corners, with a magic that emanates from its attractions ; visiting them is an opportunity to discover the charm of Mexico. The Magical Towns Program contributes to revalue a set of populations in the country that have always been in the collective imagination of the nation and that represent fresh and varied alternatives for national and foreign visitors. A town that through time and in the face of modernity, has conserved, valued and defended its historical, cultural and natural heritage; and manifests it in various expressions through its tangible and intangible heritage. A Magical Town is a town that has unique, symbolic attributes, authentic stories, transcendent events, everyday life, which means a great opportunity for tourist use, taking into account the motivations and needs of travelers.… Read More
Read More »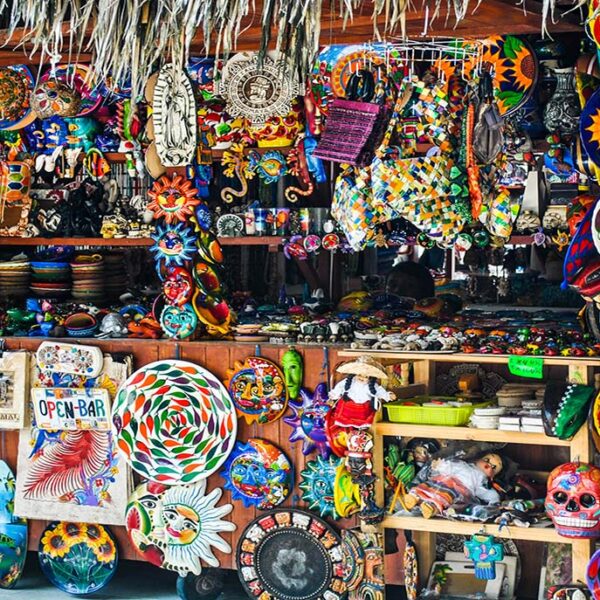 It is practically impossible to make a meticulous, and above all, accurate selection of the places to visit in Mexico. Each place that our country houses is unique and beautiful in its own way. Mexico, with its nearly 2 million km², has a large number of scenarios to offer, as well as endless activities to do. Do not lose your way and enter the places to visit in Mexico. In Mexico, apart from the beaches and its famous archaeological sites, there are many other really interesting sites and activities that you should know. In the surroundings of the main cities you will find places full of culture and tradition, where you can spend relaxing, interesting and fun vacations. On your trip through Mexico you cannot stop obtaining souvenirs, the crafts that are made here are of the highest quality and recognized worldwide. A shopping tour cannot be missed.… Read More
Read More »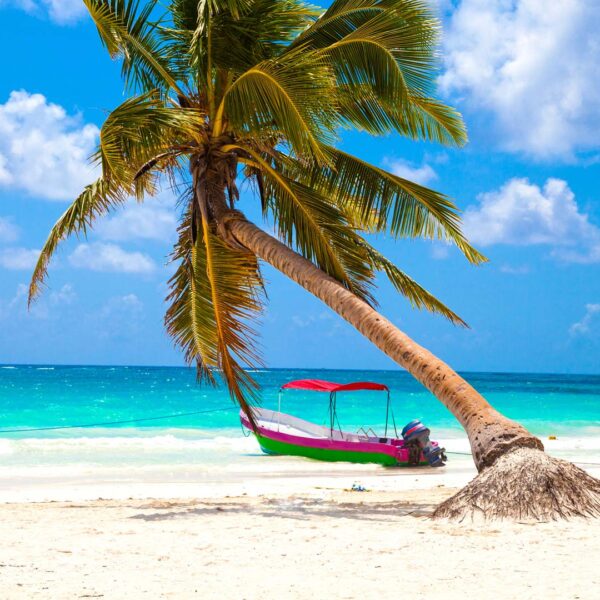 On the Beaches of Mexico you can immerse yourself in the intense blue ocean of the Pacific bays, sunbathe on the shore of the warm and transparent waves of the Caribbean Sea in Quintana Roo or even rest on the beautiful coasts of the Gulf of Mexico. Mexican beaches hide wonderful secrets for the traveler. By visiting them, in addition to enjoying the excellent climate and water activities, you can discover splendid archaeological sites and interesting colonial cities without traveling long distances.… Read More
Read More »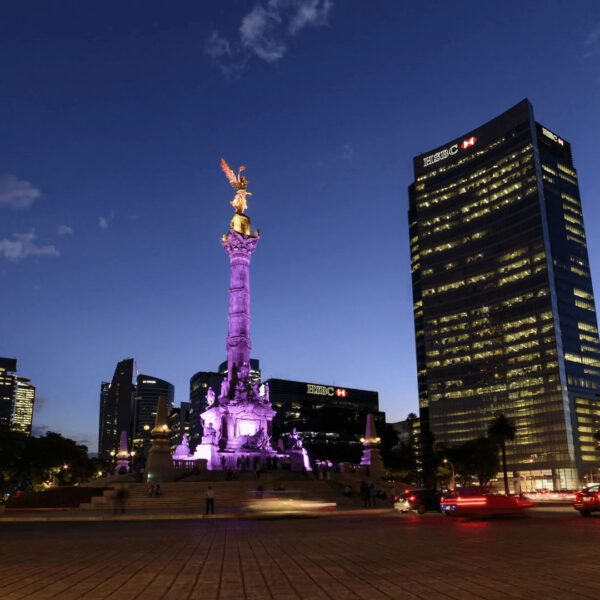 Folklore, gastronomy, literary culture, art and exhibitions, is what you will find in the capitals of the states of Mexico. To the north, colonial Mexico, Puebla, Guadalajara, Guanajuato, the Sonoran desert and the California peninsula. To the east Veracruz and the gulf. To the west Acapulco, Oaxaca and Tuxtla Gutiérrez. And to the south the Riviera Maya and the pyramids of Chichén-Itzá, Tulúm and Cobá in Yucatán, Palenque in Chiapas, the cenotes, and the Central American jungles.… Read More
Read More »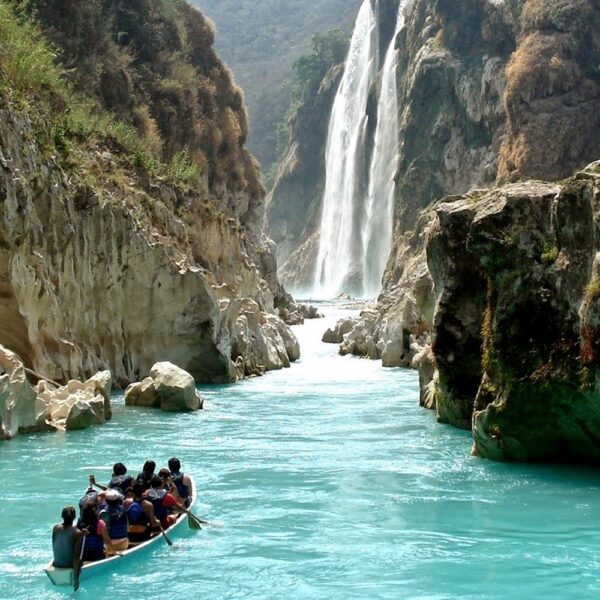 Mexico is one of the best countries for Ecotourism as it has a great variety of flora and fauna, as well as a large number of refuges for extraordinary species. You can enjoy recreational activities of appreciation and knowledge of nature through contact with it, such as: stargazing, observation of natural attractions, wildlife and bird watching. Throughout México there are more than 176 protected natural areas, 5 of them considered by UNESCO as Natural Heritage of Humanity. Just for this and much more, we believe that Mexico is a Paradise for Ecotourism.… Read More
Read More »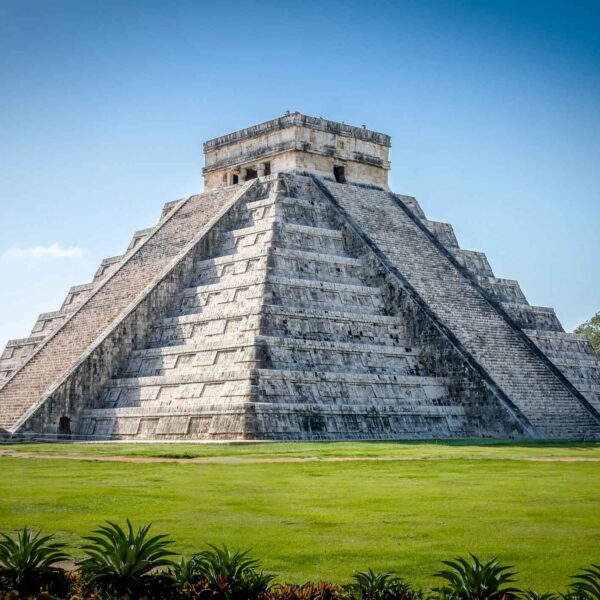 The Archaeological Zones are the cultural past of every Mexican. You will be amazed at the ambient, nature and the environment that surrounds them. Climbing to the top or being around it will take us back in time to admire every detail. México is a country of culture and traditions, many of which we have inherited from the pre-Hispanic inhabitants of this vast territory, although it is true that there were more settlements in the central and southern part of the country, it is also possible to find some archaeological remains in the north.
… Read More
Read More »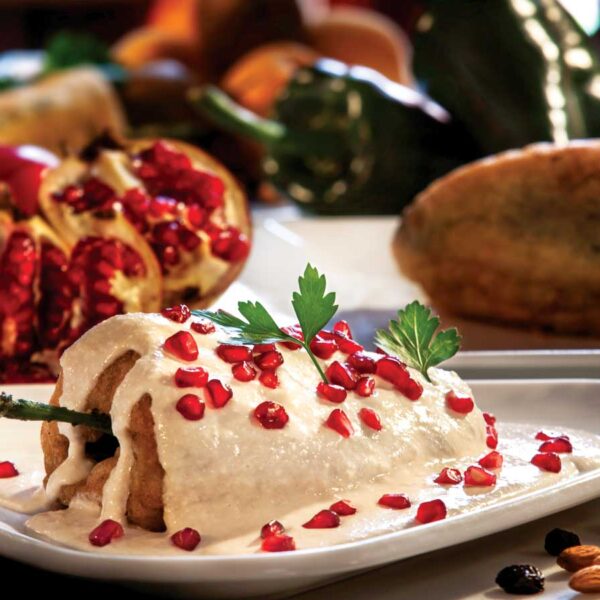 The Gastronomy of Mexico has a great diversity of typical dishes, which is why it was recognized by UNESCO as Intangible Heritage of Humanity. The basic and representative ingredients of Mexican dishes are: corn, coriander, chili, beans, piloncillo, nopal and tomato. Mexican cuisine is also characterized by its sauces, which serve as an accompaniment to traditional dishes, prepared based on spices.… Read More
Read More »