Sinaloa, located in the northwestern part of Mexico, is a state that boasts a multifaceted territory where its towering seawalls, traditional fishing villages, and vast tracts of farmland coexist harmoniously. Known as the "granary of Mexico," Sinaloa is recognized for the fertility of its land and its agricultural production. However, in recent times, tourism has emerged as an emerging development platform in the state.
Mazatlán, located in the south of the state, used to be a port in the 19th century and still has beautifully preserved architecture and a number of stunning beaches. It is the main beach destination in Sinaloa, offering visitors the chance to join a big game fishing tour, surf, kite surf or jet ski on the wide beaches. Playa Brujas is a favorite local destination among surfers.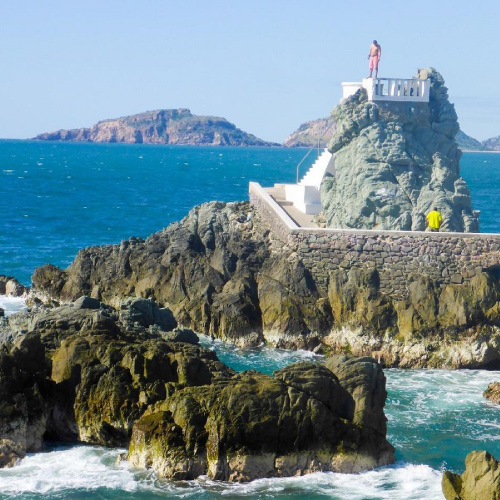 Head to the far north of the state to visit Topolobampo, a port city that faces Baja California Sur, on the other side of the gulf. The transport city of Los Mochis is nearby and has several nightclubs with banda music shows. Travel to the small island of Farallon de San Ignacio to discover the massive geological formation, as well as a wide variety of seabirds, seals, and sea lions.
El Fuerte, a historic city located inland, is another attraction. It has a collection of beautiful colonial buildings, such as plazas, churches, and the town hall. The wealth of the city came from the mines of the "Copper Canyon," which is in the surrounding area, and its elegant architecture remains well-preserved. Exploring the surrounding rural communities allows visitors to watch umala ball games and sample damiana, a sweet herbal liqueur.
Sinaloa is also known for its culture, traditions, gastronomy, and crafts. Colonial jewels like Cosalá or El Fuerte, natural wonders like Mazatlán, and modern cities like Culiacán stand proud in the midst of a splendid nature of sea, plains, and mountains. The Ulama, the carnival, the tambora, or the chilorio are expressions of their beautiful culture and strong traditions, as well as the hospitality that has characterized the inhabitants of these lands since they arrived and today they share with all those who come to visit them and enjoy the wealth of Sinaloa.
The state of Sinaloa stretches across a large part of the Gulf of California, and its main international airports are in Los Mochis and Culiacán. Visitors can also take a train from Chihuahua to Los Mochis, or take a ferry from Topolobampo to La Paz, there are plenty of other transportation options available.
Sinaloa is a land of beauty, abundance, and tourism that offers visitors the chance to experience its stunning natural landscapes, rich culture and traditions, delicious gastronomy, and warm hospitality. With its emergence as a developing tourist power, there is no better time to visit this multifaceted state and explore all that it has to offer.

Tourist Attractions in SINALOA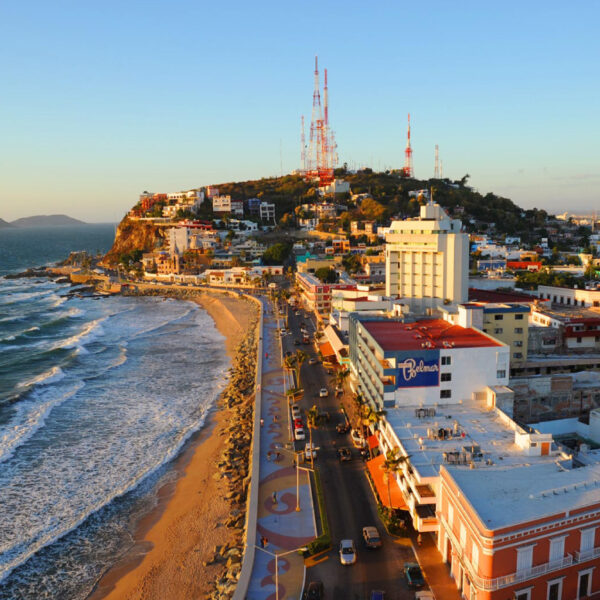 Beaches
Mazatlán is a destination that offers something for everyone, regardless of age or interest. This charming seaside city, located on Mexico's Pacific coast, has a recently renovated historic center and endless stretches of sandy shoreline that magnetize travelers with a penchant for adventure, alfresco relaxation, and beachside fun.… Read More
Read More »
Gastronomy
Sinaloa is renowned for its rich gastronomic culture. The cuisine of this state has gained a reputation among the most outstanding restaurants in Mexico, particularly when it comes to Sinaloan seafood dishes. This region's gastronomy is a blend of flavors that originated from pre-Hispanic and colonial times, and over the years, new marine and exotic elements were added to perfect the dishes.… Read More
Read More »



Flights & Hotels in SINALOA

More Tourist Attractions in MEXICO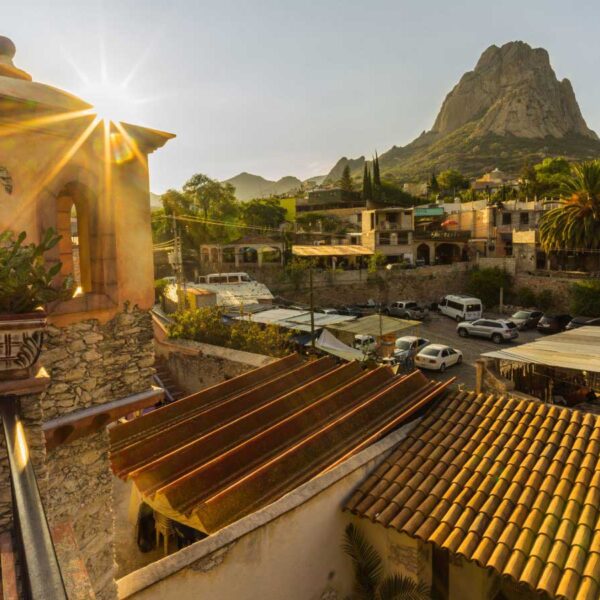 A Magical Town is a place with symbols and legends, towns with history that in many cases have been the scene of transcendent events for our country, they are places that show the national identity in each of its corners, with a magic that emanates from its attractions ; visiting them is an opportunity to discover the charm of Mexico. The Magical Towns Program contributes to revalue a set of populations in the country that have always been in the collective imagination of the nation and that represent fresh and varied alternatives for national and foreign visitors. A town that through time and in the face of modernity, has conserved, valued and defended its historical, cultural and natural heritage; and manifests it in various expressions through its tangible and intangible heritage. A Magical Town is a town that has unique, symbolic attributes, authentic stories, transcendent events, everyday life, which means a great opportunity for tourist use, taking into account the motivations and needs of travelers.… Read More
Read More »