On your trip to Mexico, get to know the tourist places of Nuevo León, which has several paradisiacal sites for all people who want to enjoy an unforgettable summer vacation. Nuevo León is part of the thirty-two states belonging to the United Mexican States, whose capital is Monterrey.
When traveling to Santiago, Nuevo León you will find a wide variety of natural and cultural sites, as well as a solid hotel and service infrastructure. Among the places to visit in Nuevo León are: the Grutas de García, which are surrounded by desert landscapes in which there are numerous caves. Among the historical places of Nuevo León, do not forget to visit the Museum of Mexican History, it houses the most relevant national historical exhibition in northern Mexico.
If you want to complement your fun, go to the Old Town, a tourist site in which there are numerous alleys and beautiful houses, being the ideal space to walk and get to know the old town of Monterrey. Then you will enjoy a tour of the main tourist places in Nuevo León for you to consider when you visit Mexico and enjoy the most unforgettable and comforting vacations.

Tourist attractions in NUEVO LEÓN
Gastronomy
The gastronomy of Nuevo León has meat as its protagonist, and it is one of the richest in the region, due to the various mixtures that influenced it.… Leer Más
Read More »


Guided Tours in NUEVO LEÓN

Flights & Hotels in NUEVO LEÓN

More Tourist Attractions in MEXICO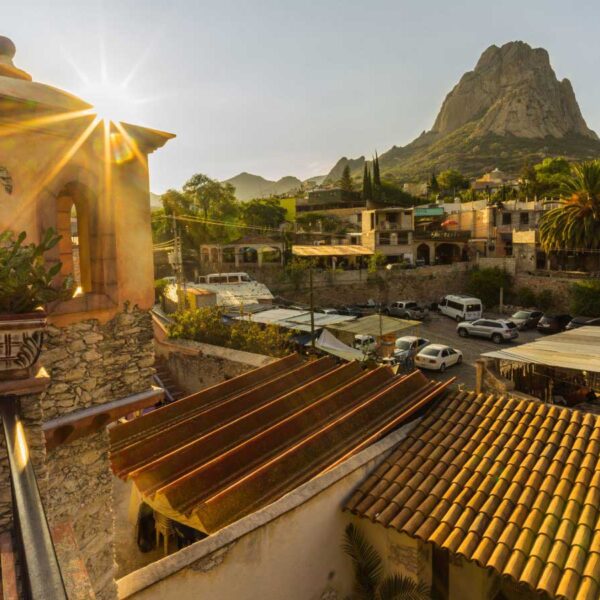 A Magic Town is a place with symbols and legends, towns with history that in many cases have been the scene of transcendent events for our country, they are places that show the national identity in each of its corners, with a magic that emanates from its attractions ; visiting them is an opportunity to discover the charm of Mexico. The Magical Towns Program contributes to revalue a set of populations in the country that have always been in the collective imagination of the nation and that represent fresh and varied alternatives for national and foreign visitors. A town that through time and in the face of modernity, has conserved, valued and defended its historical, cultural and natural heritage; and manifests it in various expressions through its tangible and intangible heritage. A Magical Town is a town that has unique, symbolic attributes, authentic stories, transcendent events, everyday life, which means a great opportunity for tourist use, taking into account the motivations and needs of travelers.… Leer Más
Read More »