In the state of Coahuila, you can relax with the large number of attractions that the state has. Due to its large territory and abundant natural wealth, Coahuila offers multiple opportunities to practice activities such as ecotourism and adventure tourism.
Each of the cities in the state has its own special tourist attractions. The historic city of Saltillo, founded in 1577, has its many museums, colonial temples and monuments; The modern city of Torreón offers beautiful surroundings. The border cities of Acuña and Piedras Negras have an active commercial life and a calm atmosphere. The state is also famous for hunting tourism, as it has a large number of specialized ranches where you can practice hunting, as well as a great diversity of coveted species such as the White-tailed deer and the Mule deer.
In the canyons and caves of the state you can do speleology; in the oases you can snorkel and meet the wide variety of multicolored fish. You can also rappel, climb, and bike or walk in its majestic mountain ranges. In the center of the state, near Monclova, is the Cuatro Cienegas protected reserve, an extraordinary natural area with hundreds of species of plants and animals that do not exist anywhere else on the planet.
With so much diversity, you will be able to choose from a large number of tourist attractions of all kinds, historical buildings and surprising natural settings to practice ecotourism and adventure tourism. Enjoy the magic of Coahuila!



Flights & Hotels in COAHUILA

More Tourist Attractions in MEXICO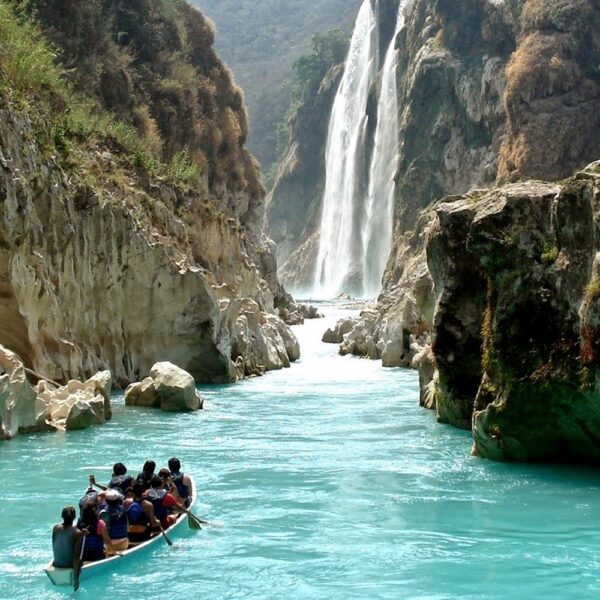 Mexico is one of the best countries for Ecotourism as it has a great variety of flora and fauna, as well as a large number of refuges for extraordinary species. You can enjoy recreational activities of appreciation and knowledge of nature through contact with it, such as: stargazing, observation of natural attractions, wildlife and bird watching. Throughout México there are more than 176 protected natural areas, 5 of them considered by UNESCO as Natural Heritage of Humanity. Just for this and much more, we believe that Mexico is a Paradise for Ecotourism.… Leer Más
Read More »