Los Cabos, located at the southern tip of the Baja California peninsula, is a captivating tourist destination that promises a unique blend of natural beauty, tranquil provincial life, exciting adventure opportunities, and lively entertainment options. With two main cities, San José del Cabo and Cabo San Lucas, connected by the Los Cabos Tourist Corridor, Los Cabos offers a wide range of attractions and activities that cater to the interests and budgets of both Mexican and international tourists.
One of the most iconic attractions of Los Cabos is El Arco, a natural rock formation in Cabo San Lucas that serves as a popular destination for whale watching, snorkeling, and other water-based activities. The region is also home to a thriving art scene, with numerous galleries in San José del Cabo showcasing the works of local artists. Moreover, Los Cabos boasts 22 internationally certified "Blue Flag" beaches, making it an ideal destination for beach lovers and water sport enthusiasts.
For the adventurous traveler, Los Cabos offers a range of exciting experiences, from fishing, snorkeling, diving, and surfing to all-terrain vehicle rides. The region's protected marine reserve, Cabo Pulmo, is a must-visit destination for snorkelers and divers, while the ocean currents and winds make Los Cabos a prime destination for surfers and cruisers. For golf enthusiasts, Los Cabos offers a plethora of golf courses with stunning views of the desert and the sea.
In terms of accommodation, Los Cabos has a thriving hotel infrastructure, offering everything from budget-friendly hotels to luxurious all-inclusive resorts. The region's diverse dining options and traditional Mexican crafts market make it an ideal destination for foodies and shoppers alike. Whether you are looking for a peaceful escape from the hustle and bustle of city life or an action-packed adventure, Los Cabos has something for everyone.

Tourist Attractions in LOS CABOS
Los Cabos Tourist Corridor
The Tourist Corridor is a breathtaking 33 kilometer-long road that connects San José del Cabo and Cabo San Lucas. Surrounded by stunning desert views and the breathtaking coastline of the Sea of Cortez, this road is a true paradise for tourists and travelers alike. From the moment you step foot onto the Tourist Corridor, you will be transported to a world of beauty, luxury, and serenity.
The Palmilla Resort, the first hotel in Los Cabos, is located here and has been a favorite of celebrities such as John Wayne, Elizabeth Taylor, Bing Crosby, Lucille Ball and Dwight D. Eisenhower. With its beautiful beaches and luxury tourist complexes, the Tourist Corridor is the perfect place to escape from the hustle and bustle of everyday life. Visitors can relax and feel disconnected from the world in this peaceful and serene environment.
For those who love golf, the Tourist Corridor is a true paradise. With eight world-class golf courses designed by some of the best designers in the world, such as Jack Nicklaus, Tom Fazio, Tom Weiskopf, and Robert Trent Jones Jr., golfers will find their hearts racing with excitement. The Tourist Corridor is also home to several beautiful beaches that offer endless opportunities for water activities such as swimming, snorkeling, diving, and surfing.
It doesn't matter if you're a luxury traveler looking for a 5-star experience or a budget traveler seeking a more affordable option, the Tourist Corridor has something for everyone. With its contrasting geographical areas and breathtaking views, this corridor is a unique and unparalleled destination that you won't want to miss. Whether you're looking for adventure, relaxation, or a little bit of both, the Tourist Corridor is the perfect place to experience it all.
Golf in Los Cabos
Los Cabos is a premier destination for golf enthusiasts. With its breathtaking landscapes, including the Sea of Cortez, Pacific Ocean, deserts, and mountains, golfers will find themselves in an idyllic setting for a game of golf. This destination has become a popular site for major golf tournaments, such as the Senior PGA Slam Tour, and attracts golfers from all over the world.
Los Cabos boasts of some of the best golf courses designed by legendary names in the golfing industry such as Jack Nicklaus, Lee Treviño, Raymond Floyd, Robert Trent Jones II, among others. These courses, with their rolling hills, tranquil lakes, and artificial waterfalls, cater to both amateur and seasoned golfers alike. Whether you are looking to improve your skills or seeking a challenge, the courses in Los Cabos offer an unforgettable golfing experience.
With over 20 golf courses in Baja California, Los Cabos is rightfully known as the golf capital of Mexico. With its breathtaking views of the Mar Cortés and vast grounds, golfers will be thoroughly spoilt for choice in this stunning destination. Whether you are a seasoned pro or a beginner, Los Cabos is the perfect place to tee off for a game of golf.
Route of the Missions
The Route of the Missions is a must-visit destination for anyone traveling to Los Cabos. Recognized as a Cultural Heritage site, it offers a chance to see the main missionary sites, caves with preserved paintings, and museums that tell the stories of the different cultures that once inhabited the area, including the Cucupá, Pai Pai, and Kiliwa.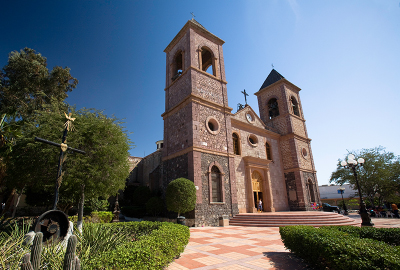 With seven sites to choose from, you'll be able to easily access and explore the best of what the Route of the Missions has to offer. From the well-preserved San Miguel Arcángel de la Frontera to the beautiful Nuestra Señora del Santísimo Rosario de Viñadaco, each site has its own unique history and significance.
Whether you're interested in history, art, or culture, the Route of the Missions is an excellent choice for anyone visiting Los Cabos. Don't miss the chance to explore these remarkable sites, including San Vicente Ferer, Santo Domingo de la Frontera, San Fernando de Velicatá, San Francisco de Borja Adac, and Santa Gertrudis la Magna.
Mission San José del Cabo Anuiti
It is a piece of history that tells the story of colonial times in Old California. This mission, which was dedicated to Saint Joseph, was the southernmost mission in the region and was located in a place that was known as Anuiti to the Pericúes ethnic group. During this time, the natives were at war with the religious Jesuits who wanted to impose new customs and as a result, the mission was destroyed in 1736.
However, the mission was rebuilt and then eventually abandoned, and the remnants of it slowly disappeared over time until a new church was built on the site in 1940. This mission serves as a reminder of the past and the battles that took place during colonial times, and it continues to be a popular tourist destination for those who are interested in history and architecture.

San José del Cabo is a charming and serene town in the Los Cabos region of Mexico. This historic town, which dates back to 1730, has been the municipal seat of Los Cabos since 1928 and has been a popular tourist destination since 1970. The town has a picturesque colonial atmosphere and is home to several buildings with great historical and cultural value, including the San José Parish.
Visitors will find the main square of San José del Cabo to be a delightful area to explore. The square is surrounded by restaurants, cafes, bars, and art galleries, offering visitors a glimpse into the local life of the town. The main square is also home to the famous Hotel California, one of the main tourist attractions in Los Cabos.
San José del Cabo has a rich history that dates back to the ancient Pericúes culture. The town has been the site of various expeditions, including those led by Hernán Cortés, and was once a refuge for pirates. In 1984, the San José del Cabo airport was built, bringing in tourist complexes and modern development.
Today, San José del Cabo is a thriving tourist destination with world-class beaches, a marina facing the Sea of Cortez, and a nature reserve in the east of the city. The town is also known for its vibrant Art District, where visitors can find works of art from all over the world, including traditional Mexican art and local creations.
With its beautiful colonial architecture, charming atmosphere, and rich history, San José del Cabo is truly a unique and unmissable destination. Whether you're looking to relax on the beaches, explore the Art District, or simply enjoy the local life, this picturesque town is sure to leave a lasting impression.
Estuary of San José del Cabo
The Estuary of San José del Cabo is a true gem in the desert landscape of the Sea of Cortez. Located at the mouth of the San José River, this 50-hectare nature reserve is an oasis of lush vegetation, providing a crucial stopover for over 200 species of migratory birds.
The unique conditions of the estuary allow for the flourishing of an array of plant life, despite only receiving rainfall a few days out of the year. The San José River travels 30 miles before meeting the Pacific Ocean, where its fresh and salt water mix, creating a nutrient-rich solution that supports the growth of flora and fauna.
In the upper part of the estuary, the water is fresh and home to a diverse array of plants, while the lower part is dominated by species that can tolerate high levels of salinity. This abundance of life also attracts fish and marine species, allowing them to develop and mature before returning to the ocean.
Migratory birds also make use of the estuary, taking advantage of its plentiful food sources to refuel and rest during their travels. The Estuary of San José del Cabo holds a rich history, having been inhabited by the Pericue Indians and later the Spanish who founded the mission of San José in 1730. Today, visitors can explore the estuary by kayak and admire its exotic beauty up close.
You will be amazed by it's the diverse array of bird species, the different varieties of fish and marine mammals, or simply the tranquil waters, the estuary is a tropical sanctuary that you should not miss!
Art Walk and Galleries

San José del Cabo is a charming city with a population of just over 70,000 people and it serves as the head of the municipality of Los Cabos. It is home to an exciting promenade known as the Art Walk, which takes place every Thursday from November to June. During this time, the streets of the city, including Álvaro Obregón avenue, transform into a lively art scene where visitors can admire paintings, sculptures, crafts, and more.
The Art Walk is not just about admiring beautiful works of art, but also about experiencing the local culture. You'll have the opportunity to taste the famous Tequila, sample delicious food from distinguished restaurants, and even listen to live music. The craft shops and galleries around the avenue open their doors, offering visitors a chance to purchase stunning pieces of art and have a conversation with the artists themselves.
In high season, the streets are closed to traffic, creating a pleasant and picturesque environment for strolling. The venues remain open later into the evening, providing a perfect opportunity for people to have a drink and enjoy the music.
Cacti Mundo
A botanical garden dedicated to preserving and propagating over 5,000 species of plants, with a focus on cacti from the deserts of Mexico and other regions of the world. With the most comprehensive collection of cacti, ranging from the most common to the rarest and least known, this garden is not only a place of natural beauty but also an artful creation.
The circular arrangement of the plants allows visitors to admire their unique features from every angle. If you're a plant enthusiast or just looking for a peaceful escape from the hustle and bustle of everyday life, Cacti Mundo is the perfect destination for you.

Located 241 kilometers from La Paz, has come a long way since its days as a small fishing village. This stunning destination boasts of a picturesque bay with transparent waters and a diverse marine life, making it a perfect spot for fishing, diving, and water sports. The breathtaking beauty of Cabo San Lucas, which is at the tip of the Baja California peninsula, is further enhanced by excellent services and infrastructure.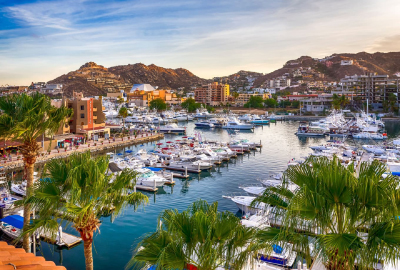 Visitors to Cabo San Lucas can expect more than just an adventurous getaway. The place offers divine landscapes, top-notch hotels, a wide array of restaurants serving delicious cuisine, exclusive shops, a modern and incredible marina, and a lively nightlife. It is no wonder why Cabo San Lucas has become a much-loved destination for golf enthusiasts, divers, sport fishermen, and anyone seeking a comfortable refuge away from public attention.
The town is frequently visited by cruise ships and private yachts, and has even attracted famous artists and personalities who want to escape public attention. In addition to its natural wonders, Cabo San Lucas is also known for its excellent hotels, restaurants, shops, and nightlife. The modern marina and the range of golf courses have made it a top destination for golf enthusiasts.
The city is also visited by cruise ships and private yachts, attracting famous personalities who want a quiet and comfortable retreat away from the public eye. Whether you're looking for adventure, relaxation, or a mix of both, Cabo San Lucas has something for everyone.
With its divine landscape, incredible infrastructure, and world-class amenities, this destination is guaranteed to exceed your expectations.
Blown Glass Factory
If you are looking to take home a souvenir that truly embodies the spirit of Los Cabos, then you must visit the Blown Glass Factory.
Located in the heart of the city of Cabo San Lucas, this magnificent factory is a must-visit for anyone who loves art and design. The Blown Glass Factory is renowned for its incredible collection of glassware, tableware, and intricate figures made from recycled glass. The artisans here are renowned for their skills and their ability to turn a simple piece of glass into a masterpiece.
Visitors to the Blown Glass Factory can take a tour and see the amazing work of these talented artisans in action. The different designs on display are simply awe-inspiring, and you will be able to admire the creativity and skill that goes into every piece. Whether you are a seasoned collector or just looking for a special keepsake, the Blown Glass Factory has something for everyone.
So, if you are planning a trip to Los Cabos, make sure to add the Blown Glass Factory to your itinerary. Whether you are looking to take home a piece of the city's rich cultural heritage or just want to see some truly beautiful glasswork, this is the place for you. And with so many incredible designs to choose from, you are sure to find a souvenir that you will treasure for years to come.
The Cabo San Lucas Arch
It is a natural wonder that stands tall at the tip of the Baja California peninsula. The persistent sway of the waves has sculpted this rock formation into an impressive arch over hundreds or perhaps thousands of years, making it the only "finisterra" (end of the earth) in the world. The Arch is located in Cabo San Lucas and is the main symbol of Los Cabos, appearing on the municipal coat of arms.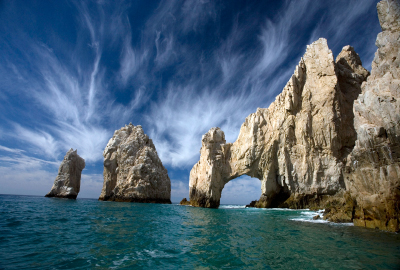 As you stand under the shadow of the Arch, the waters of the Sea of Cortez and the Pacific Ocean meet. The rough surface of the Arch is home to mischievous seals and sea lions, which make it one of the greatest attractions of this stone colossus. To appreciate the colorful fish that live in the transparent waters surrounding the Arch, you can take a boat excursion with a glass bottom.
El Arco de Cabo San Lucas is considered the most emblematic attraction in Los Cabos, and is the best-known representation of Cabo San Lucas and Los Cabos both nationally and internationally. To get to the Arch, you will need to take a boat since it is only accessible by sea. It is part of an ancient rock formation known as The End of the World and is also commonly referred to as "The Arch of the End of the World." The Arch is a true landmark in Los Cabos and is an interesting place to visit, especially to see up close what the wind and the sea have carved over the centuries.
As you approach the Arch, you can observe various animals such as seals, sea lions, pelicans, birds, and other species. During the winter season, hundreds of whales arrive to give birth. Just 100 meters from the Arch is Playa del Amor, with clear waters, ideal for snorkeling. You can take a walk just to see and photograph the formation or spend an unforgettable day at the beach.
In conclusion, the Cabo San Lucas Arch is a unique and impressive natural wonder that is a must-visit for anyone traveling to Los Cabos. Whether you are interested in its geological history or just want to take in its beauty, the Arch is a marvel that will leave you in awe. So, book one of the cheap Los Cabos tours offered there, and don't miss the opportunity to see this landmark for yourself.

The Sea of Cortez in Los Cabos is a beach lover's paradise. With a variety of options from bustling to secluded, there is something for everyone. The Transpeninsular Highway makes it easy to travel from one beach to another in just minutes. Some of the most popular beaches include Playa El Médano, Playa El Chileno, Playa Palmilla, and Playa Santa María. Playa del Amor, located near the famous Arch of Cabo San Lucas, is only accessible by sea and is a must-visit spot.
El Médano Beach
It is one of the most popular and frequently visited beaches in Los Cabos. It is conveniently located close to the hotel zone and main avenues and offers a spectacular view of the Arch of Cabo San Lucas. The beach has a lively nightlife with bars and restaurants that host various shows and contests. It is also a great spot for water activities like snorkeling, diving, and kayaking.
Chileno Beach
Part of the Los Cabos Tourist Corridor, is a peaceful and calm beach that is perfect for families. With its cleanliness and quality services, it is one of the first beaches to receive the Blue Flag beach certification. It is ideal for swimming, sunbathing, kayaking, snorkeling, and diving, as it boasts beautiful reefs and calm waters.
Palmilla Beach
It is another magnificent option in the Los Cabos Tourist Corridor. It is popular for its diverse underwater life, making it perfect for underwater activities like snorkeling and diving. Anglers will also love this spot for their favorite activity. You can also take a tour of nearby attractions or go fishing on a panga, a small boat. On occasion, the waves are good enough for surfing.
Santa Maria Beach
It is a paradise-like cove with clear turquoise blue waters that are perfect for snorkeling and diving. It is located within a protected sanctuary and is home to abundant marine life, including colorful fish and a variety of flora and fauna. You can access the beach on tours from both Cabo San Lucas and San José del Cabo.
Playa del Amor (Love Beach)
Located near Cabo San Lucas, is the last beach touched by the Sea of Cortez and is famous for its crystal clear waters and abundant marine life. It is a natural aquarium with species of fish, sea lions, and mantas that are sure to amaze. This small and intimate beach is a must-visit when in Los Cabos and is perfect for couples, water sports, sunbathing, and experiencing the flora like cacti.
It is important to note that not all beaches are suitable for swimming due to ebb and underwater currents, so check with your hotel for recommendations on the safest beaches. San José is ideal for romantic walks but not for swimming, while El Chileno is great for families and suitable for swimming. Costa Azul is perfect for surfers, and Palmilla is the most popular beach for swimming in the San José area. Santa María is a small beach that is a true delight for snorkeling.

Cabo Pulmo National Park
Cabo Pulmo National Park is a gem of the Baja California Sur Peninsula, located two hours away from San José del Cabo. It is a unique and breathtaking destination that is a must-visit for anyone looking to experience the natural beauty and marine wealth of Mexico. This national park covers over 7,000 hectares of land and sea and has been designated as a Natural World Heritage site by UNESCO, making it one of the most important achievements in ocean conservation.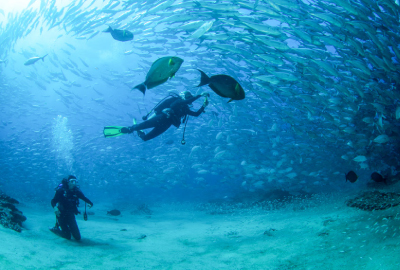 Cabo Pulmo is home to the largest and most diverse coral reef in the Gulf of California and is considered one of the oldest reefs in the Pacific. It is estimated to be around 25,000 years old and is the only hard reef in the Baja California peninsula. With 226 reef species and 11 coral species, this underwater paradise is a home to an incredible array of marine life, including five of the seven endangered species of sea turtles in the world, as well as an abundant collection of sharks, whales, and other sea creatures.
This protected area is also an eco-destination, ideal for those seeking out-of-the-ordinary adventures and the quieter, more natural side of Los Cabos. It is a perfect place for snorkeling or diving, and its waters are home to over 800 species of marine life, making it a world-famous spot for these activities. Visitors can admire the incredible underwater ecosystem, including the largest collection of coral reefs in North America.
Cabo Pulmo is also a mystical place, with its remote and unspoiled location making it one of the few virgin beaches in Mexico. This eco-destination is perfect for those seeking adventure and a close look at the natural wonders of the Sea of Cortez. If you want to experience the underwater world or simply enjoy the spectacular desert and unforgettable sunsets, Cabo Pulmo National Park is the perfect place to be.
Whale watching in Los Cabos
It is a unique and awe-inspiring experience that should not be missed by any nature lover or adventure seeker. From November to March, the Mexican Pacific becomes home to magnificent humpback whales, who are known to grow up to 16 meters in length. These colossal creatures are surprisingly aware of human presence and fragility, and never touch nearby boats, despite their massive size.
Whale watching tours in Los Cabos are a must-do during these months. You can rent a boat and witness the awe-inspiring display of these marine mammals as they come up close to the boats. On some occasions, even newborn calves come to the boats, allowing you to touch and interact with them. Additionally, you can also admire other wildlife in the area, including sea lions, seals, dolphins, and various bird species.
For those lucky enough to visit Los Cabos between January and March, you are in for an even greater treat. During these months, gray whales migrate from the cold waters of Alaska and Liberia to the warmer shores of the Sea of Cortez, where they can be seen in all their glory. Witnessing these incredible creatures play and jump out of the water is an experience that you will never forget.
There are companies that can take you to protected areas where you can freely interact with the whales, including mother whales and their calves. In conclusion, whale watching in Los Cabos is a unique and humbling experience that is not to be missed. With so many incredible creatures to see, you are sure to leave with a deeper appreciation for nature and all its magnificent wonders.
Sierra de la Laguna Biosphere Reserve
The Sierra de la Laguna Biosphere Reserve is a unique and exceptional area located in Baja California Sur, Mexico. Designated as a protected area by UNESCO, this reserve is a true oasis of biodiversity, showcasing a wide variety of flora and fauna. With its lush vegetation, it resembles an island of green, providing a habitat for numerous animal species such as deer, coyotes, black-tailed jackrabbits, pumas, gray foxes and an array of bird species, including winged doves and buzzards.
This reserve is an ideal destination for anyone looking to experience nature at its finest and observe wildlife in their natural habitats. Whether you're an avid birdwatcher, an animal enthusiast or just seeking a tranquil escape, a visit to the Sierra de la Laguna Biosphere Reserve promises to be a truly unforgettable experience.

Tours in ATV or in Camels

If you're looking for an unforgettable adventure in Los Cabos, look no further than a tour on an ATV or a camel! An ATV tour is a thrilling way to discover the hidden wonders of the region's stunning natural beauty. With expert guides leading the way, you'll race through mountains, canyons, and streams, taking in breathtaking views of the Sea of Cortez and its diverse wildlife.
For a truly one-of-a-kind experience, consider taking a camel tour through the Los Cabos desert. Although camels are native to Asian deserts, they have adapted well to the arid regions of Baja California. Imagine yourself riding on the back of one of these magnificent creatures, towering over the sandy dunes, taking in the stunning desert landscape and observing the diverse flora and fauna that call it home.
These camels are also perfect for two-person rides, so you can bring along a friend or loved one to share in the experience. Los Cabos' semi-desert ecosystem is home to an incredible array of plant and animal life, including species of cacti, raccoons, foxes, bobcats, coyotes, scorpion lizards, and white-tailed deer.
On the ATV tour, you'll travel along some of the most scenic routes in Los Cabos, passing through deserts, beaches, and the port, among other locations. The roads you'll travel are challenging, with sand, dirt, streams, and small mountains offering a truly unique experience.
Don't forget to explore Los Cabos on an ATV or a camel, you'll get an up-close look at this unique and fascinating world. So don't wait, book your tour today!
Diving, snorkeling and sport fishing tours
Welcome to the breathtaking beaches of Los Cabos, where adventure awaits you in the form of diving, snorkeling, and sport fishing tours. These clear waters, cliffs, and rock formations are a paradise for marine life, both plant and animal. With a history dating back to the ancient Egyptians, sailing is the perfect way to experience the beauty of the sea.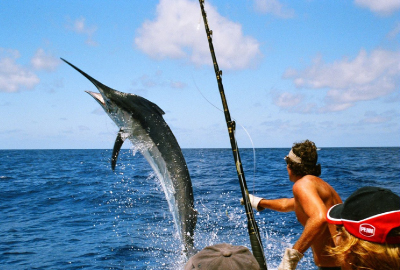 Diving and snorkeling in Los Cabos offer a unique experience, with the merging of three ocean currents creating a varied and abundant marine life. Jacques Cousteau himself referred to the Sea of Cortez as the sea of greatest wealth in the world. Observe underwater canyons, tropical fish, turtles, manta rays, and more, as you dive into the depths of the ocean.
One of the best diving spots is Cabo Pulmo, located in the East Cape. This protected area is home to the only hard coral reef and one of three living corals in North America, where over 350 species exist in harmony.
Sport fishing in Los Cabos is a popular activity, with the coasts of the Sea of Cortez and the Pacific Ocean being considered the marlin capital of the world. Several marlin fishing tournaments are held throughout the year, and there are six main species for sport fishing: marlin, sailfish, swordfish, dorado, roosterfish, and tarpon. Legal regulations ensure that these species are returned to the sea, preserving the ecosystem for future generations.
So, pack your bags and join us for an unforgettable adventure in Los Cabos. Get ready to discover the beauty of the sea, and make memories that will last a lifetime.

Los Cabos is a world-renowned gastronomic destination known for its fresh seafood and a wide range of international cuisine options. The area boasts an abundance of natural wealth from the Sea of Cortez and the Pacific Ocean, making it a prime location for seafood lovers. Whether you're looking for a small and casual eatery or a large and elegant dining experience, Los Cabos has something for everyone.
Almejas Chocolatadas (Chocolate clams)
One of the most unique dishes you must try in Los Cabos is the chocolate clams. This species of clams is roasted on a bed of stones covered with a regional plant called romerillo, which imparts both aroma and flavor to the clams. This dish is a must-try for seafood lovers.
Although some of the traditional foods in Mexico include chocolate in exquisite dishes such as mole, chocolate clams are not named for their flavor. Rather, their name comes from the striking chocolate color and silky texture of their shells. Inside these shells, which can be up to six inches wide, is the tender, thick clam meat that can be prepared with various Mexican food recipes for a delicious dish in Loreto Mexico.
Smoked marlin
Another popular dish in Los Cabos is smoked marlin. Being one of the most common species in the region, marlin is generally smoked and shredded to enhance its flavor and guarantee its durability. It can be served on toast with vegetables and cheese or pickled with tortillas, cookies, tortilla chips or even in tacos. You'll find that the marlin in Los Cabos is always fresh and delicious, making it a must-try for all seafood enthusiasts.
Güemes tamales and chicken fajados
Güemes tamales and chicken fajados are traditional dishes throughout the Baja California peninsula. These dishes are made with chicken or pork, olive oil, raisins, and olives. Chicken tamales are a staple in La Paz, but in Los Cabos, they're seasoned with a delicious combination of corn dough and stewed chicken wrapped in corn leaves. This is a must-try for those looking for a truly authentic Mexican experience.
Fish and shrimp tacos
These are another classic in Los Cabos. Due to the variety of local species and the special seasoning of the area, these tacos are a real treat for the taste buds. They're made with breaded fish fillets or shrimp in a corn tortilla with a rich coleslaw, vegetables, and sauce to taste.

Comida de Pobres (Poor Food)
The name "poor food" may be misleading, but don't let that discourage you from trying this delicious menu option. It consists of an exquisite seafood soup accompanied by Mexican rice, beans, and flour tortillas.
Pitahaya sweets

Sweet pitahaya is a must-try for those visiting the town of Miraflores. This cactus fruit grows mainly in desert environments and is abundant in the area, with products like jams, gummies, marzipan, ate, and crystallized pitahayas readily available.
Drinks
Finally, in Cabo San Lucas, it is customary to accompany meals with Clamato, a drink made from tomato and clam. Another popular drink is the Damiana liqueur, which is made from the plant of the same name and is used as a digestive, relaxing, and even aphrodisiac. This liqueur is mainly prepared by the Guaycura indigenous people and is enjoyed in their celebrations.
Los Cabos is a gastronomic paradise with endless possibilities. From fresh seafood to traditional Mexican dishes, there is something for everyone to enjoy. So, whether you're a local or a visitor, be sure to sample all that this gourmet destination has to offer.

Surroundings of LOS CABOS
Los Cabos is a popular tourist destination located in the Pacific zone of Mexico. However, there are many other towns surrounding Los Cabos that are just as beautiful and worthy of a visit. These towns offer a range of activities and experiences, making them ideal destinations for those who want to explore the surrounding area.
Migriño
One of the towns in Los Cabos is Migriño, which is located less than an hour from Los Cabos. This town is perfect for all-terrain vehicle tours, hiking, and trips to the desert oasis in Candelaria. During the winter, the beaches in Migriño are ideal for surfing and whale watching.
Todos Santos
Another town that is worth visiting is the Magic Town of Todos Santos, which is located deep in the desert and is considered a true oasis. Todos Santos has a colonial feel to it, with its granite streets, local art, and Mexican crafts. Visitors can also enjoy delicious regional food and secluded beaches that are perfect for relaxing and surfing. One of the main attractions of this town is the Hotel California, which is said to have inspired the famous song by The Eagles.
Santiago
Santiago is another small town located 45 kilometers from San José del Cabo. It was once the seat of a Jesuit mission and is now home to a church that is a later reconstruction. Santiago also has a fossil site and was once the only town in Baja California Sur with a zoo.
Miraflores
It is a town located just over 40 kilometers from San José del Cabo that is known for its pitahaya production. The people of Miraflores prepare the fruit in various ways and offer it to tourists. In July, the town holds the Pitahaya Fair, where the Queen of the Pitahaya is chosen, always a pretty local woman who wears a typical costume in the colors of the Mexican flag.
La Ribera
Also, there is La Ribera, a pleasant town that lives from fishing, tourism, agriculture, and livestock. La Ribera has a white sand beach where visitors can swim and enjoy their favorite sports. According to the locals, it is the best place to go fishing and catch huge fish like wahoo, marlin, or sailfish.
The towns surrounding Los Cabos offer a range of activities and experiences that are just as beautiful and worthwhile as the main tourist destination. From surfing and whale watching to exploring colonial streets and trying local food, there is something for everyone in Los Cabos.

More Tourist Attractions in BAJA CALIFORNIA SUR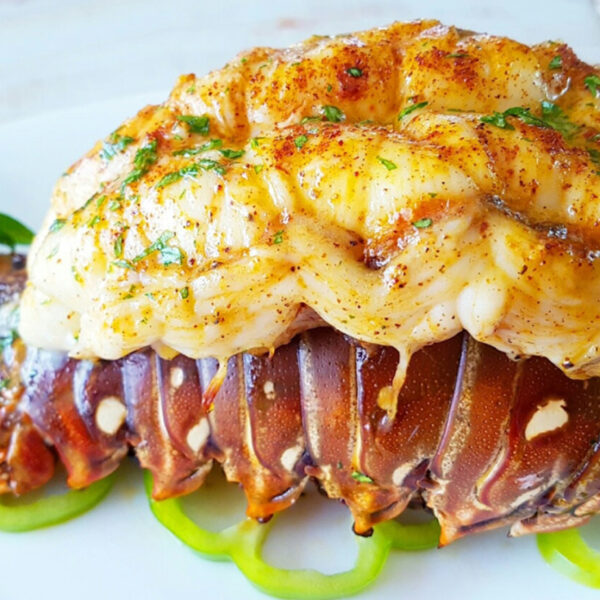 Gastronomy
The food culture in Baja California Sur is fascinating, and it allows visitors to appreciate the fantastic local products, which are integral to the regional cuisine. Baja California Sur has a lot to offer, with a rich regional cuisine and a wide range of restaurants that serve dishes of international cuisine. The gastronomy of Baja California Sur is mainly focused on seafood that comes from the Sea of Cortez and the Pacific Ocean, which surround the region.… Read More
Read More »

Guided Tours in LOS CABOS, BAJA CALIFORNIA SUR

Flights & Hotels in LOS CABOS

More Tourist Attractions in MEXICO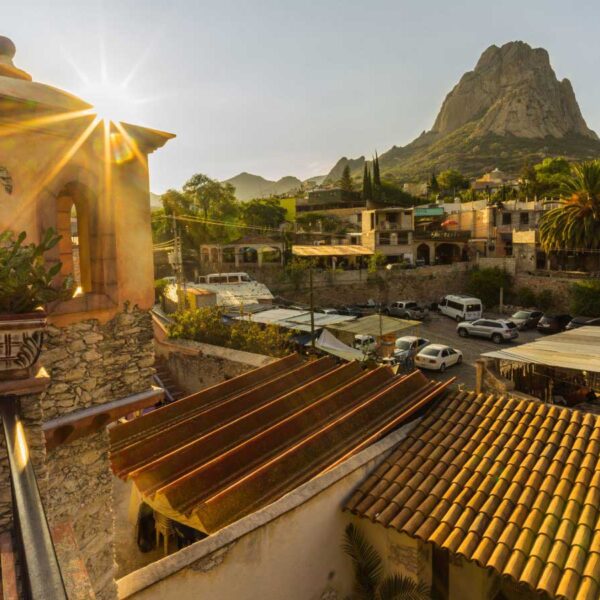 A Magical Town is a place with symbols and legends, towns with history that in many cases have been the scene of transcendent events for our country, they are places that show the national identity in each of its corners, with a magic that emanates from its attractions ; visiting them is an opportunity to discover the charm of Mexico. The Magical Towns Program contributes to revalue a set of populations in the country that have always been in the collective imagination of the nation and that represent fresh and varied alternatives for national and foreign visitors. A town that through time and in the face of modernity, has conserved, valued and defended its historical, cultural and natural heritage; and manifests it in various expressions through its tangible and intangible heritage. A Magical Town is a town that has unique, symbolic attributes, authentic stories, transcendent events, everyday life, which means a great opportunity for tourist use, taking into account the motivations and needs of travelers.… Read More
Read More »