Yucatan is a magical land, a perfect fusion of past and present. The traveler can find a whole range of possibilities: eternal stories and wonders, friendly people and traditions, but at the same time Yucatan offers modern infrastructure, industry and an important port-of-call. With a fascinating cuisine, a mixture of ancient Mayan recipes and Creole influence opens an almost infinite range of choices for everyone.
This is a place where it is easy to get lost among the bird songs and music of the trova, a special type of romantic ballads. Yucatan offers diverse experiences full of colors, history, museums, and convention centers.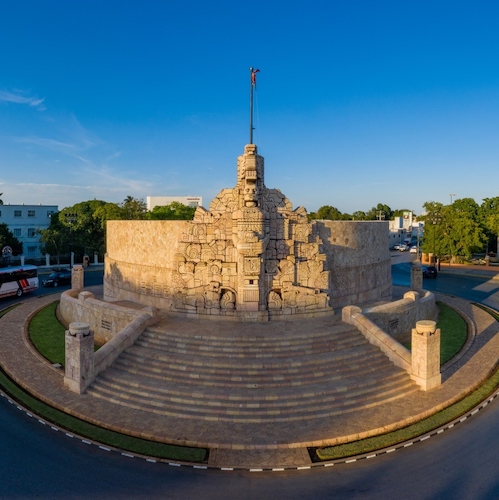 The state has important Maya ruins, such as the amazing Chichen Itza, the monumental Uxmal and the mystic Ek Balam, all wonders of the world. In addition, it also has beautiful colonial cities, architectural jewels reflecting the perfect fusion of two cultures.
The natural beauty and magic of Yucatán will captivate you, with tropical forests and mysterious cenotes or sinkholes, underwater caves created by Chicxulub meteorite impact (65 million years ago).
The Haciendas (estates) are proud witnesses of the past. Born in the Era of "Green Gold" (late 1800s), the haciendas lived by the henequen boom. However the henequen industry plummeted in the mid- 1940s with the invention of synthetic fibers, and with it the splendor of these plantations. In the last decade of the 20th Century the Haciendas of Yucatan recovered a great part of their earlier splendor, becoming a perfect place for harmony and relaxation in and elegant comfort.
Everything from its people to its architecture reflects a colorful heritage and an amalgamated culture (Maya and Spanish). The handicrafts are a unique creation of expertise and experience; you can find huipiles (traditional embroidered dresses), detailed carvings of ancient Mayan sculptures, the finest hammocks in the world, and the famous "guayabera" shirts for men.
Yucatan is a complete tourist destination; it has the highest rated infrastructure for events, conventions and incentive trips in the country, founded on the high quality of its tourism services, excellent highway communications and the natural and historical wonders that this destination has to offer. The Yucatán Peninsula is hot and humid.
The rainy season is mid-August to mid-October, with afternoon showers most days. Its climate is very similar to Miami or Cuba. The best time to visit is during the dryer, slightly cooler months between November and March. The average annual high temperature is 33°C (91°F), but temperatures often rise above 38°C (100°F) during the summer. Low temperatures range between 18°C (64°F) in January to 23°C (73°F) in May and June.
Splendid haciendas, Mayan archeological sites, cenotes, caves and many more tourist attractions surround Mérida.

Capital City
Merida is one of Mexico's most important colonial cities, an architectural jewel traditionally known as "La Ciudad Blanca" (The White City). The Mayan World with the generous hospitality of its people surrounds it. It features traditional neighborhoods, tree-lined stately avenues, world class services, varied cuisine, night life and modern installations which guarantee your business success as well as an indelible memory of a unique experience. Mérida has become the "Medical Capital of the South-east Mexico" with a vast network of hospitals, clinics, laboratories as well as private and public doctor's offices; the health care in the city is excellent and very affordable. Many doctors are English-speaking, often having done their training in the United States; the facilities are state of the art but cost less.… Leer Más
Read More »


Cruise Shipping and Marine Tourism
Yucatán has marinas, safe harbors, and a port of call. Sailing in the beautiful water around the coast is an unforgettable experience. You can also have a picnic in a pristine beach enjoying a wonderful sunset. The marina provides offers excellent shelter and modern facilities. There are windsurfing regattas every weekend during the summer.
Puerto Yucatan, is one of the newest ports for large cruise ships, it has the capacity to serve up to one million passengers. The terminal has immigration offices, customs, shops selling all sorts of souvenirs and necessities, bars, sitting area, duty free shops, car rental and free transportation from the terminal to the port of Progreso. Telephones and Internet connections are available.

Yucatan has an infrastructure of high quality health services. It has a vast network of hospitals, clinics, laboratories, and doctor's offices, all in constant growth and modernization. Therefore guarantees all its clients first-class medical care that has revolutionized the concept of the medical service in the southeast of Mexico.
The hospitality, professionalism in medical care, hospital infrastructure and the cost of medical services make Merida one of the most competitive cities in the provision of high quality medical services. The main private hospitals in Mérida are: Clínica Mérida, Hospital Star Médica, Centro de Especialidades Médicas del Sureste and Centro Médico de las Américas. The rates for health insurance in Mexico are very accessible. You can be protected and use the best hospitals and doctors at very reasonable costs.

Yucatan is a complete tourist destination with a wide variety of tourist attractions. The organizer of congresses, conferences and meetings has many exciting and refreshing options of recreational activities, which is a nice complement to any event. Yucatan offers natural attractions, archeology, history, culture, traditions, legends, and the colonial legacy combined with the ancient indigenous culture, reflected in the Yucatecan cuisine and in the handcrafts and folk art.
Merida, the state capital, offers high quality hotels, modern medical facilities, road safety, international airports and a port of call in Puerto Progreso. Many colonial monuments and archeological sites also surround it.
The Office of Conferences and Conventions (OCC) actively support the organization of events and maintain a close relationship with local service providers and various government agencies. The OCC can prop paperwork and permissions, contact Yucatán state authorities and coordination of cultural events.
The Yucatán Congress and Convention Bureau (OCC) offers a wide range of support services for sector professionals and maintains a close relationship with local service providers and various government agencies. The OCC helps you with the paperwork and permissions, and provides a wide network of locations where you can organize your event.

The Convention Center Yucatan Siglo XXI (Spanish for "21st century"), is a modern facility. With a total surface area of 904,168 square feet, the convention and exposition center has 224,965 square feet of roofed spaces. It has a parking lot, a pressroom, a movie complex and service area.


Flights & Hotels in YUCATAN

More Tourist Attractions in MEXICO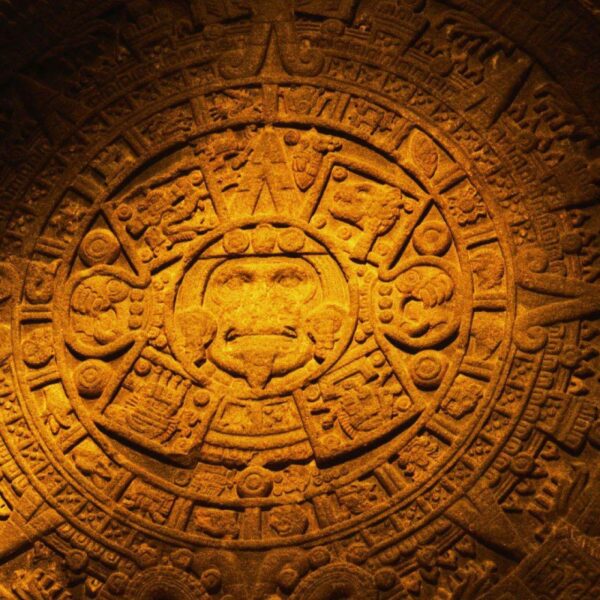 Mexico has an incredible diversity of landscapes, where the beauty of its beaches, internationally recognized, stands out. In its vast territory of coasts, there are beaches of unparalleled beauty, and colorful landscapes. A large network of first-class hotels and tourist services is available to visitors to these beaches. Mexico is also mystical places, dotted with archaeological testimonies inherited from its original inhabitants. Monuments made by the Mayas, Aztecs and Toltecs are located in magical landscapes, like lighthouses in an ocean of natural beauty. They offer visitors buildings that tell their history, and museums that collect their cultural heritage. And that keep alive ancestral traditions, in ceremonies and festivals, where you can enjoy cultural activities and entertainment.… Leer Más
Read More »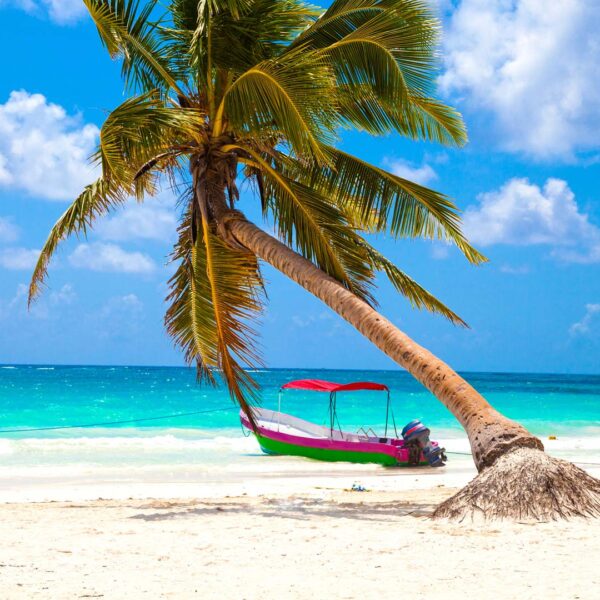 On the Beaches of Mexico you can immerse yourself in the intense blue ocean of the Pacific bays, sunbathe on the shore of the warm and transparent waves of the Caribbean Sea in Quintana Roo or even rest on the beautiful coasts of the Gulf of Mexico. Mexican beaches hide wonderful secrets for the traveler. By visiting them, in addition to enjoying the excellent climate and water activities, you can discover splendid archaeological sites and interesting colonial cities without traveling long distances.… Leer Más
Read More »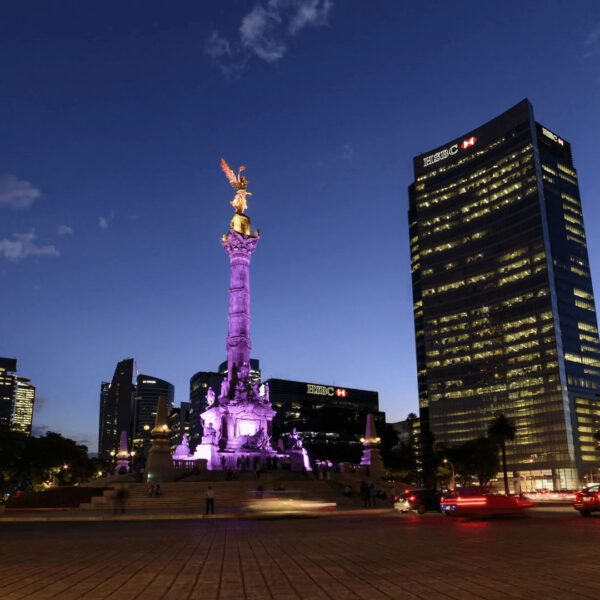 Folklore, gastronomy, literary culture, art and exhibitions, is what you will find in the capitals of the states of Mexico. To the north, colonial Mexico, Puebla, Guadalajara, Guanajuato, the Sonoran desert and the California peninsula. To the east Veracruz and the gulf. To the west Acapulco, Oaxaca and Tuxtla Gutiérrez. And to the south the Riviera Maya and the pyramids of Chichén-Itzá, Tulúm and Cobá in Yucatán, Palenque in Chiapas, the cenotes, and the Central American jungles.… Leer Más
Read More »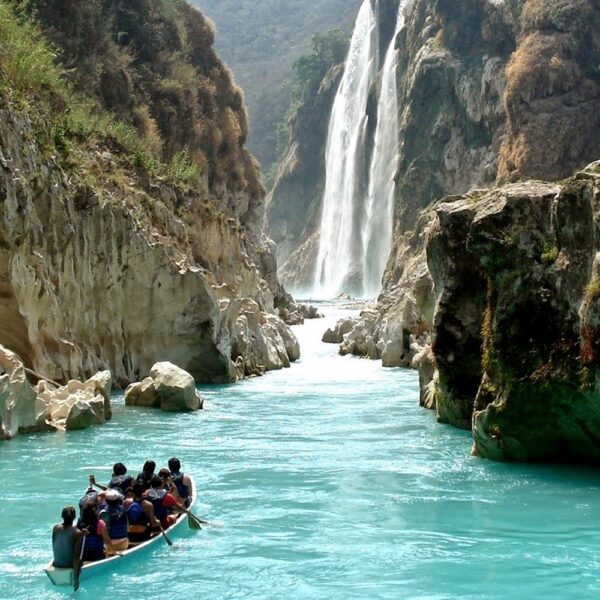 Mexico is one of the best countries for Ecotourism as it has a great variety of flora and fauna, as well as a large number of refuges for extraordinary species. You can enjoy recreational activities of appreciation and knowledge of nature through contact with it, such as: stargazing, observation of natural attractions, wildlife and bird watching. Throughout México there are more than 176 protected natural areas, 5 of them considered by UNESCO as Natural Heritage of Humanity. Just for this and much more, we believe that Mexico is a Paradise for Ecotourism.… Leer Más
Read More »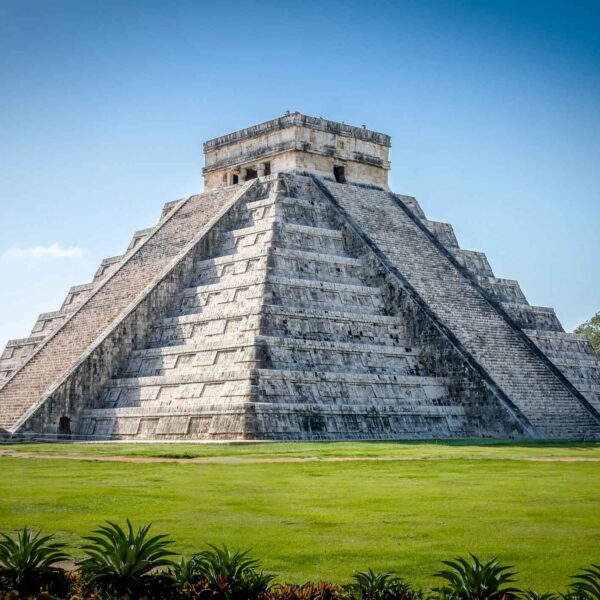 The Archaeological Zones are the cultural past of every Mexican. You will be amazed at the ambient, nature and the environment that surrounds them. Climbing to the top or being around it will take us back in time to admire every detail. México is a country of culture and traditions, many of which we have inherited from the pre-Hispanic inhabitants of this vast territory, although it is true that there were more settlements in the central and southern part of the country, it is also possible to find some archaeological remains in the north.
… Leer Más
Read More »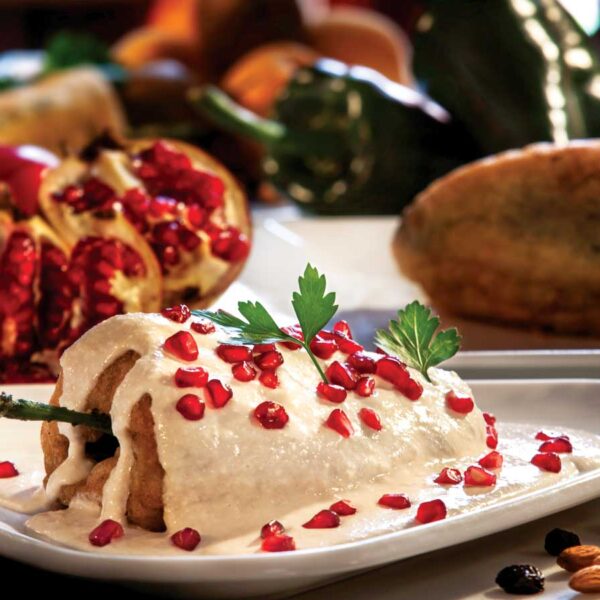 The Gastronomy of Mexico has a great diversity of typical dishes, which is why it was recognized by UNESCO as Intangible Heritage of Humanity. The basic and representative ingredients of Mexican dishes are: corn, coriander, chili, beans, piloncillo, nopal and tomato. Mexican cuisine is also characterized by its sauces, which serve as an accompaniment to traditional dishes, prepared based on spices.… Leer Más
Read More »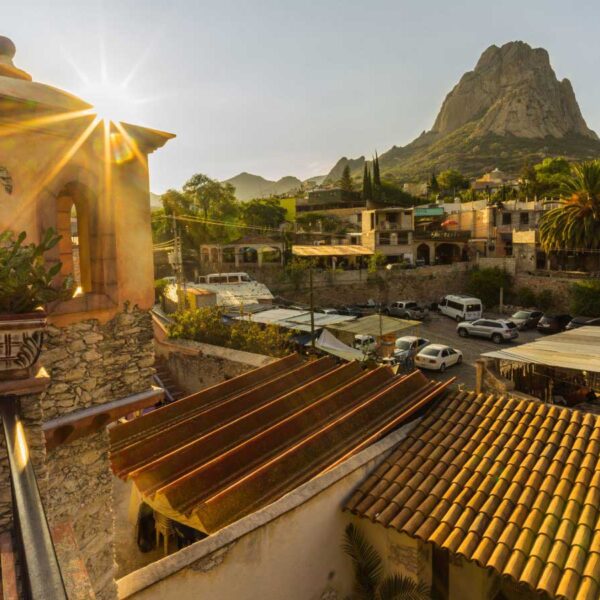 A Magic Town is a place with symbols and legends, towns with history that in many cases have been the scene of transcendent events for our country, they are places that show the national identity in each of its corners, with a magic that emanates from its attractions ; visiting them is an opportunity to discover the charm of Mexico. The Magical Towns Program contributes to revalue a set of populations in the country that have always been in the collective imagination of the nation and that represent fresh and varied alternatives for national and foreign visitors. A town that through time and in the face of modernity, has conserved, valued and defended its historical, cultural and natural heritage; and manifests it in various expressions through its tangible and intangible heritage. A Magical Town is a town that has unique, symbolic attributes, authentic stories, transcendent events, everyday life, which means a great opportunity for tourist use, taking into account the motivations and needs of travelers.… Leer Más
Read More »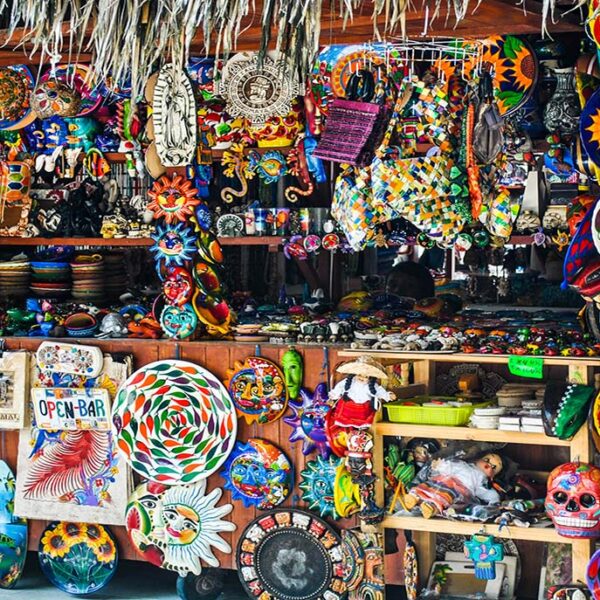 It is practically impossible to make a meticulous, and above all, accurate selection of the places to visit in Mexico. Each place that our country houses is unique and beautiful in its own way. Mexico, with its nearly 2 million km², has a large number of scenarios to offer, as well as endless activities to do. Do not lose your way and enter the places to visit in Mexico. In Mexico, apart from the beaches and its famous archaeological sites, there are many other really interesting sites and activities that you should know. In the surroundings of the main cities you will find places full of culture and tradition, where you can spend relaxing, interesting and fun vacations. On your trip through Mexico you cannot stop obtaining souvenirs, the crafts that are made here are of the highest quality and recognized worldwide. A shopping tour cannot be missed.… Leer Más
Read More »