The City of Tlaxcala, capital of the state of the same name, is one of the richest cities in history, customs and traditions of Mexico.
Located in a fertile valley and surrounded by generous nature, Tlaxcala is the reliquary that proudly houses a large number of colonial artistic jewels. Churches of singular beauty compete for the attention of tourists with civil buildings of particular interest. For this reason, the Historic Center of Tlaxcala is one of the richest and most harmonious in the country.
With a strong indigenous component to the present day, Tlaxcala is a symbol of the syncretism that existed between the pre-Hispanic peoples and the Spanish conquerors. The colonial period has defined the outline and course of the city, characterized by its warm climate, urban services, natural beauties and cultural, historical and artistic attractions. During the last decades it has experienced a great growth that, however, has not made it lose its original charm.
Today, Tlaxcala responds to its tourist vocation by becoming a destination in constant development based on its inexhaustible riches.

Tourist Attractions in TLAXCALA
Gastronomy
The cuisine of Tlaxcala is full of varied flavors. For that reason, trying the different dishes of this region is pampering your palate with delicious recipes. However, it is also a reunion with the history of the gastronomy of Tlaxcala, which honors its ancestors and dates back to pre-Hispanic times.… Read More
Read More »



Flights & Hotels in TLAXCALA

More Tourist Attractions in MEXICO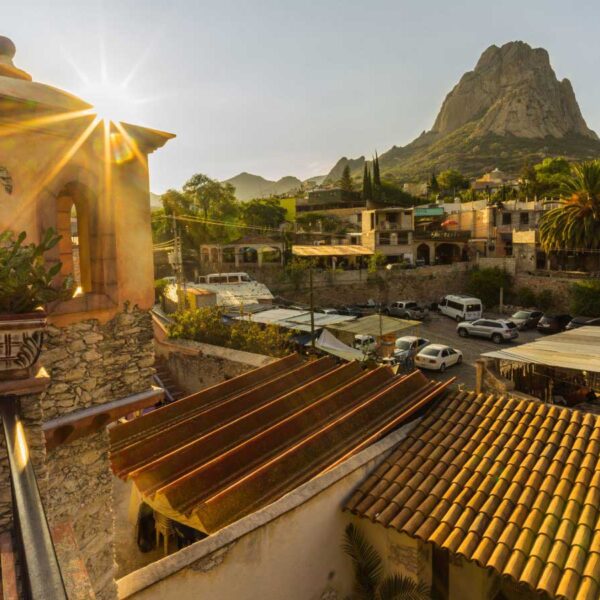 A Magical Town is a place with symbols and legends, towns with history that in many cases have been the scene of transcendent events for our country, they are places that show the national identity in each of its corners, with a magic that emanates from its attractions ; visiting them is an opportunity to discover the charm of Mexico. The Magical Towns Program contributes to revalue a set of populations in the country that have always been in the collective imagination of the nation and that represent fresh and varied alternatives for national and foreign visitors. A town that through time and in the face of modernity, has conserved, valued and defended its historical, cultural and natural heritage; and manifests it in various expressions through its tangible and intangible heritage. A Magical Town is a town that has unique, symbolic attributes, authentic stories, transcendent events, everyday life, which means a great opportunity for tourist use, taking into account the motivations and needs of travelers.… Read More
Read More »