The state of Sonora, located in the northwest of Mexico, is a fascinating destination that offers a wealth of natural, cultural, and historical treasures. From its impressive beaches and desert landscapes to its colonial towns and indigenous cultures, Sonora has something for every traveler.
One of the most striking aspects of Sonora is its vast coastline, dotted with palm trees and crystal-clear waters. San Carlos is a must-visit for those seeking sun, sea, and relaxation. With its stunning mountain landscapes and the sparkling Sea of Cortez, San Carlos has become a popular destination for both national and foreign visitors. During the day, you can sunbathe on the beautiful beaches, go snorkeling, or participate in fishing tournaments. At night, enjoy a good meal and a live music show at one of the laid-back bars. If you're feeling competitive, join one of the fishing tournaments or visit the 18-hole championship golf course.
If you're looking for a more cultural experience, renting a car and exploring the Sonora River is a great option. The route north from the state capital, Hermosillo, takes you through rural landscapes, past colonial buildings, and into friendly towns like Ures and Arizpe. Spend the night in one of these charming towns and take a 2.5-mile (4-kilometer) walk along a rough road to reach the hot springs of Aconchi.
For history and architecture buffs, the town of Los Alamos is a must-visit. Here, you can stroll through the cobblestone alleys, admiring the Spanish Baroque architecture and soaking up the peaceful atmosphere of the town. Be sure to visit the Museo Nacional de las Costumbres to learn about local traditions.
Another historical gem is Magdalena de Kino, a town to the north inhabited by the Pima Alto indigenous people. This town has several churches and religious buildings, as well as a small area of craft shops. Visit the beautiful garden of Miguel Latz's house, which is said to have secret passages.
Sonora is a state with a rich history and culture, and its people are known for their warmth and hospitality. It is the second largest state in Mexico, after Chihuahua, and there is so much to see and do that it's recommended to spend at least a week here. The local cuisine is also a highlight, with delicious roast meat, seafood, and flour tortillas. Don't forget to try the coyotas, a sweet dessert made from wheat flour, butter, and piloncillo.
Sonora has the necessary infrastructure to offer visitors the best conditions in terms of communication, services, accommodation, food, and guides. It's easy to reach Sonora by flying into Hermosillo, the state capital.
In summary, Sonora is a destination that offers unforgettable experiences, from its stunning beaches and desert landscapes to its charming colonial towns and rich cultural heritage. Whether you're seeking relaxation, adventure, or cultural immersion, Sonora has something for everyone.

Tourist Attractions in SONORA
Gastronomy
The gastronomy of Sonora is renowned for its delicious food. While meat is a popular dish in the region, the cuisine of Sonora offers so much more than that. The origin of Sonoran cuisine is a combination of native techniques and European influence that dates back centuries ago. Wheat and beef, imported by the Spanish, are now staple foods that summarize the gastronomic customs of Sonora. Corn, beans, zucchini, green or red chili, and the chiltepin are also commonly used in Sonoran cuisine.… Read More
Read More »


Flights & Hotels in SONORA

More Tourist Attractions in MEXICO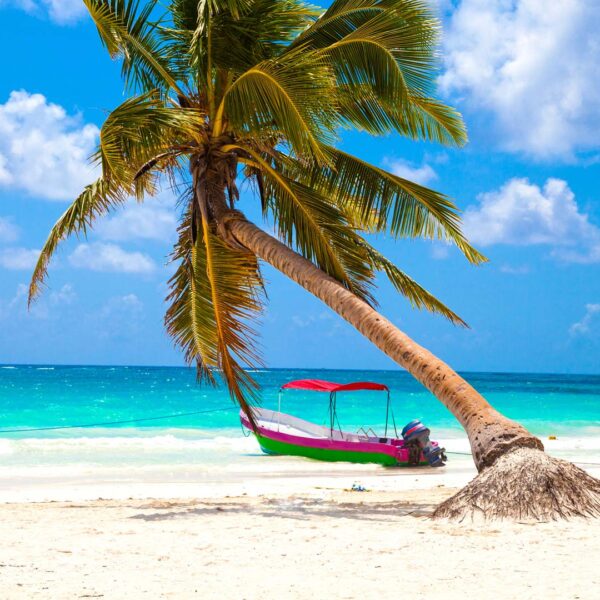 On the Beaches of Mexico you can immerse yourself in the intense blue ocean of the Pacific bays, sunbathe on the shore of the warm and transparent waves of the Caribbean Sea in Quintana Roo or even rest on the beautiful coasts of the Gulf of Mexico. Mexican beaches hide wonderful secrets for the traveler. By visiting them, in addition to enjoying the excellent climate and water activities, you can discover splendid archaeological sites and interesting colonial cities without traveling long distances.… Read More
Read More »