The state of Sonora is great in its extension, in its natural beauties, in its historical riches, in its cultural values, in its tourist attractions and also great in the courage and heart of its people.
It is a beautiful state that has sea and desert, beaches and mountains, great cities and magical towns, modernity and traditions, unique ecosystems and adventure sites.
Puerto Peñasco, Hermosillo, Alamos, Magdalena de Kino, the Sea of Cortez, the Altar desert, El Pinacate, San Carlos, are some of its amazing treasures.
Sonora, historical and modern, has the necessary infrastructure to offer communications, services, accommodation, food, and guide in the best conditions to its visitors, whom it welcomes with the warmth of its climate and hospitality.


Flights & Hotels in SONORA

More Tourist Attractions in MEXICO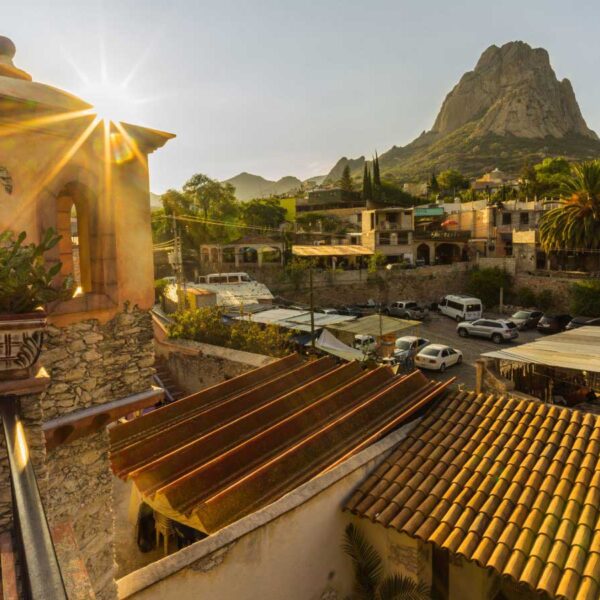 A Magic Town is a place with symbols and legends, towns with history that in many cases have been the scene of transcendent events for our country, they are places that show the national identity in each of its corners, with a magic that emanates from its attractions ; visiting them is an opportunity to discover the charm of Mexico. The Magical Towns Program contributes to revalue a set of populations in the country that have always been in the collective imagination of the nation and that represent fresh and varied alternatives for national and foreign visitors. A town that through time and in the face of modernity, has conserved, valued and defended its historical, cultural and natural heritage; and manifests it in various expressions through its tangible and intangible heritage. A Magical Town is a town that has unique, symbolic attributes, authentic stories, transcendent events, everyday life, which means a great opportunity for tourist use, taking into account the motivations and needs of travelers.… Leer Más
Read More »