Tourism in SAN LUIS POTOSI
In the center of Mexico is located the beautiful state of San Luis Potosi inhabited by the Chichimecas, the Pame, the Huasteca and the Guachichil, and that with the conquest and the missions absorbed the Hispanic culture creating a rich and peculiar cultural synthesis.
Its geography suddenly changes from the arid and desert highlands of the north to the forests of the center of the state, to become a true jungle strewn with waterfalls in the southeastern part of the Huasteca Potosina. As in other states such as Hidalgo or Guanajuato, the discovery of valuable minerals was a turning point with the arrival of settlers who printed their architectural influence in cities such as Mineral de Catorce.
Such was the value of the gold and silver deposits found in 1592 that in the 17th century the city of San Luis added the name of Potosi to define the wealth of the Bolivian city.
Ecotourism, which links a type of responsible and environmentally friendly tourism development, has found the new vein in San Luis Potosí, promoting sports activities such as mountaineering, canyoning, diving and trekking, while enjoying the nature of the state.
San Luis Potosi is becoming a very interesting destination for the traveler who seeks to discover unusual places in Mexico, and who already knows other more touristic spots in the country. Regions like the Huasteca Potosina, isolated, seem like a paradise when we know first-hand natural spaces such as the Cascada de los Mitos, the Espinazo del Diablo cave, or the Sótano de las Golondrinas, or examples of sublime architecture such as the work of Eduard James in Xilitla.
To all this we must add quality gastronomy, archaeological sites, mining towns, countless waterfalls and activities of all kinds, from the adrenaline rush of the rapids down the Tampaon River to the immersion in the Media Luna lagoon; or the pleasant mezcal route.


Guided Tours in SAN LUIS POTOSI

Flights & Hotels in SAN LUIS POTOSI

More Tourist Attractions in MEXICO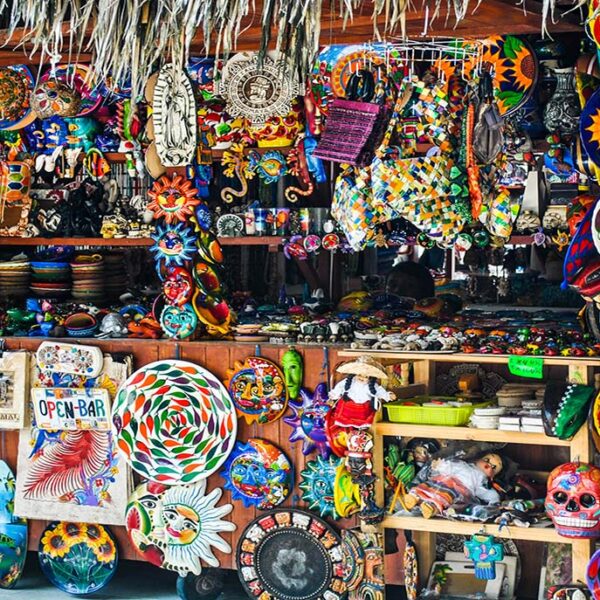 It is practically impossible to make a meticulous, and above all, accurate selection of the places to visit in Mexico. Each place that our country houses is unique and beautiful in its own way. Mexico, with its nearly 2 million km², has a large number of scenarios to offer, as well as endless activities to do. Do not lose your way and enter the places to visit in Mexico. In Mexico, apart from the beaches and its famous archaeological sites, there are many other really interesting sites and activities that you should know. In the surroundings of the main cities you will find places full of culture and tradition, where you can spend relaxing, interesting and fun vacations. On your trip through Mexico you cannot stop obtaining souvenirs, the crafts that are made here are of the highest quality and recognized worldwide. A shopping tour cannot be missed.… Read More
Read More »