Michoacán is one of the states of the Mexican Republic that can be most proud of having so much historical, cultural, natural, artistic, human and spiritual wealth. An inexhaustible option for those who want to vacation in an incredible place and discover the soul of Mexico. The tourist attractions of Michoacán vary according to the different regions or areas of the state and include cultural, natural, relaxation and rest options. There is also adventure tourism, rural tourism, architecture, crafts and gastronomy. Discover Michoacán, a state of inexhaustible variety!
This wonderful state preserves the colonial and at the same time indigenous flavor of its historical past, manifested in its colonial cities, temples, churches, works of art and crafts.
Known as "The Soul of Mexico", Michoacan is a state full of traditions and with an enormous cultural wealth that is reflected in each of its cities and towns. The number of traditional festivals, cultural events, craft fairs and art festivals in Michoacán is also a reflection of all that culture that seeks spaces to express itself. A series of cultural activities is carried out continuously, including fine arts, music, folklore, gastronomy and local traditions.
Michoacán is located in western Mexico, and it is known for its beauty as well as its history and culture. Two of its most precious jewels, have been declared World Heritage by UNESCO: the Historic Centre of Morelia, thanks to more than a thousand buildings in the region's characteristic pink stone, and the Day of the Dead Celebration in Pátzcuaro, an indigenous tradition whose roots go back to pre-Hispanic times.
The vibrant and varied cuisine in Michoacán is also in the list of Intangible World Heritage, as well as the Pirekua, a musical genre. Beside, the Monarch Butterfly Sanctuary has been declared World Natural Heritage, since it offers the visitor a chance to witness a wonder of nature.
That is why Michoacán is an irresistible place that has something special to offer for all tastes and occasions.

Tourist Attractions in MICHOACAN
Interesting Sites
Uruapan is the second most important city in the state of Michoacán has a history that dates back to the pre-Hispanic era. Uruapan has been qualified as "the orchard of Michoacán" or "World capital of the avocado". Nevertheless, the more deserved title is "the true cradle of the lacquer", due to the production of trays, cups, masks, boxes, and other wooden objects, artistically decorated with this technique that goes back to the pre-Hispanic period. Among its multiple attractions, the city has magnificent historical monuments like the Franciscan Parish Church that preserves part of its 16th Century walls, and a Plateresque style front that was originally on the main façade; indeed worthy of admiring.… Read More
Read More »
Capital City
This gorgeous tourist destination has preserved its colonial feel over the centuries. Its tranquil streets are silent witnesses to the history that has gathered in every corner. One of Morelia ́s main features is the cathedral, a masterpiece of pink quarry. The Historic Center has been designated a World Heritage Site by UNESCO. The ancient traditions and culture of Morelia are display in the colorful handicrafts. The city has many stores to browse and buy the beautiful works of art produced in the state of Michoacán by local artisans, or you can admire the fantastic creations in the decoration of the restaurants and hotels.… Read More
Read More »


Flights & Hotels in MICHOACAN

More Tourist Attractions in MEXICO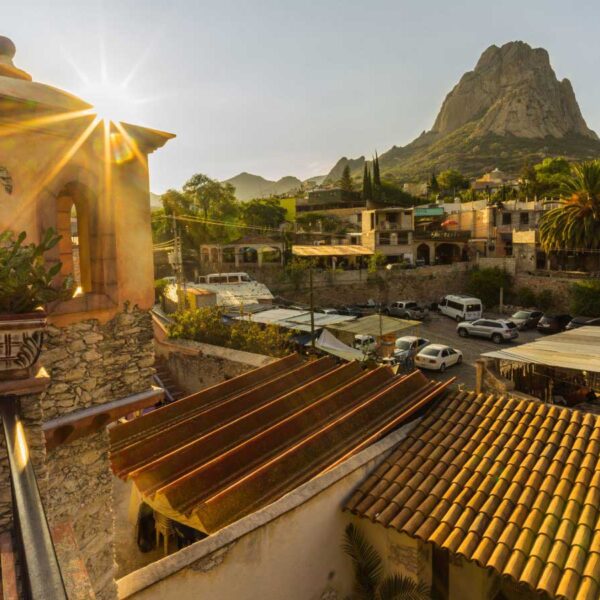 A Magical Town is a place with symbols and legends, towns with history that in many cases have been the scene of transcendent events for our country, they are places that show the national identity in each of its corners, with a magic that emanates from its attractions ; visiting them is an opportunity to discover the charm of Mexico. The Magical Towns Program contributes to revalue a set of populations in the country that have always been in the collective imagination of the nation and that represent fresh and varied alternatives for national and foreign visitors. A town that through time and in the face of modernity, has conserved, valued and defended its historical, cultural and natural heritage; and manifests it in various expressions through its tangible and intangible heritage. A Magical Town is a town that has unique, symbolic attributes, authentic stories, transcendent events, everyday life, which means a great opportunity for tourist use, taking into account the motivations and needs of travelers.… Read More
Read More »